Canada has got to be one of the most gorgeous countries on Earth. With breath-taking landscapes of snowy mountain peaks, glistening blue lakes and sprawling green forests, it's the kind of place where you don't need any 'activities', you can simply spend your entire trip admiring the views.
The expanses of Canada are as vast as they come, with major cities spread out far and wide, often making air travel the only truly accessible means of jumping from city to city. Well, that's if you haven't heard of something called 'adventure'!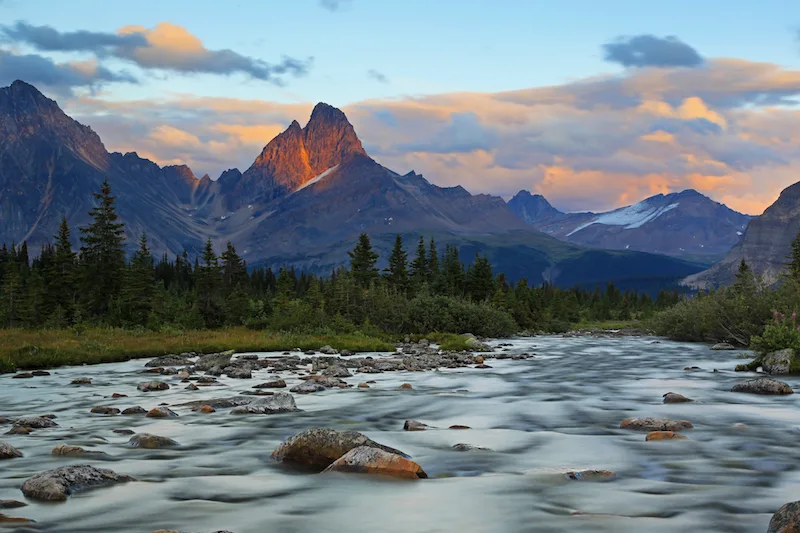 Thunderbolt Peak, Jasper National Park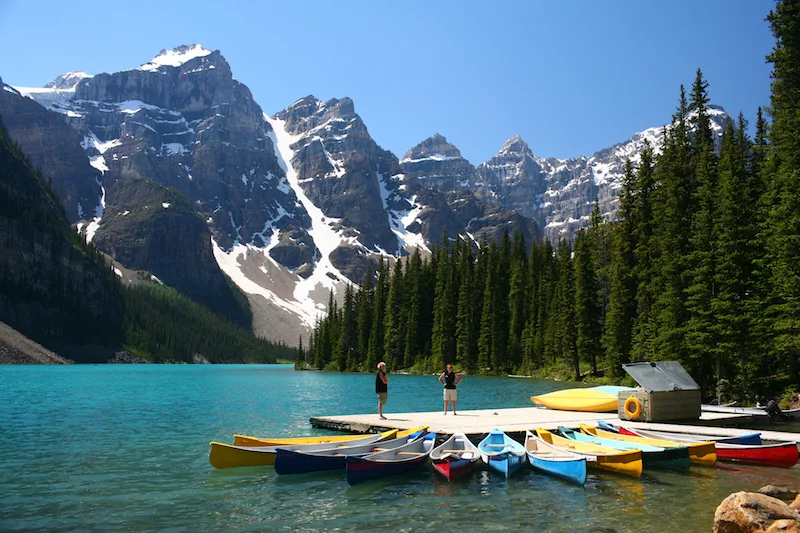 Moraine Lake, Banff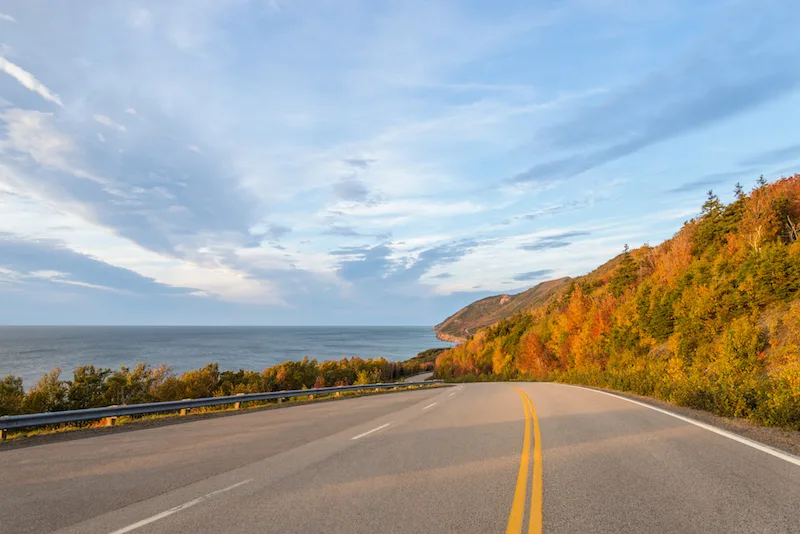 The Cobot Trail road
One of the best ways to soak up this incredible country is by getting behind the wheel, rolling down the windows and cruising out on a great Canadian road trip. I've only been to Canada twice but both times involved epic road trips. The kind of road trips where you stop every 30 minutes, not for toilet breaks but to take photos and soak up the views.
Last year, myself and Elle and Elizabeth took a road trip from Edmonton to Lake Louise and had the best day ever. We spent almost all day in the car but it was so much fun and so stunningly gorgeous that the long drive never got boring.
We found Edmonton to be a great place to base yourself and take little trips from there. Take a look at our blog posts from Edmonton here to find out more about this great city.
This road trip only lasted one day but it gave me a taste for the Canadian road trips and I want to do it again! My dream would be to spend a month in Canada, just driving and exploring, camping, hiking and taking in this incredible scenery.
If embarking on a road trip in Canada is something you would love to experience, consider one of the following five Canadian road trips, all deserving of a place on your travel bucket list!
#1. Trans-Canada Highway
If you're going to road trip Canada you may as well tackle the entire country right!? As ambitious a feat as this may be, it's made possible by the remarkable Trans-Canada Highway.
This network of highways travels through all ten of Canada's provinces, from the Pacific Ocean to the Atlantic Ocean, or Victoria in British Columbia to St. John's in Newfoundland and Labrador. You may not have time to tackle the entire highway, but you can experience a large slice of it by choosing to start from a strategic jumping-off point, like the city of Edmonton.
Cruising along the Yellowhead Highway, considered the northern Trans-Canada Highway, head west on an incredible drive through Jasper National Park and Glacier National Park down to Victoria, or drive east towards Winnipeg and the stunning lakes of Manitoba.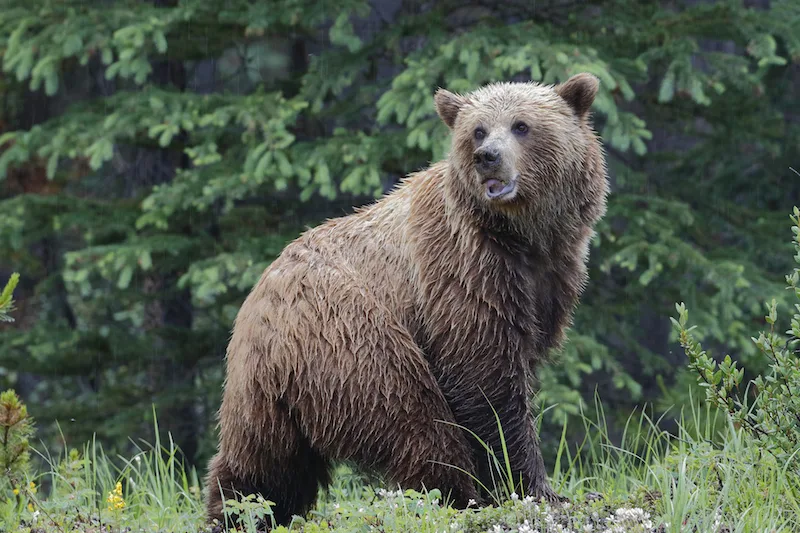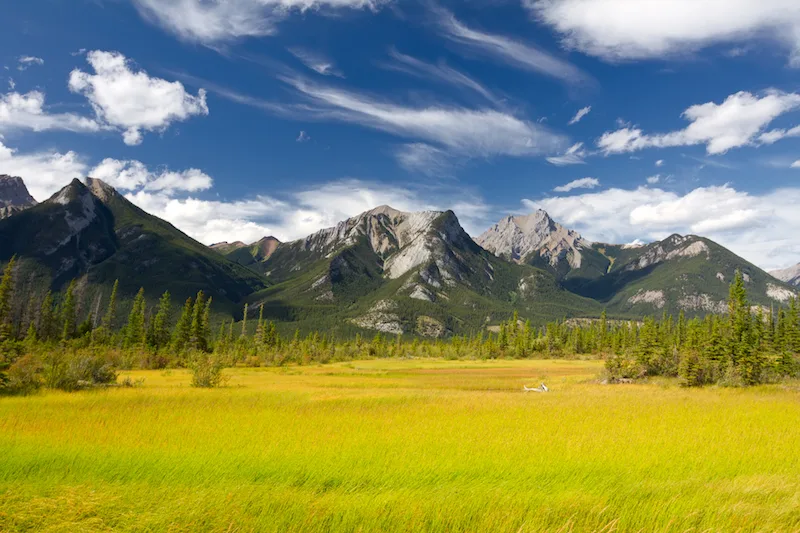 Jasper National Park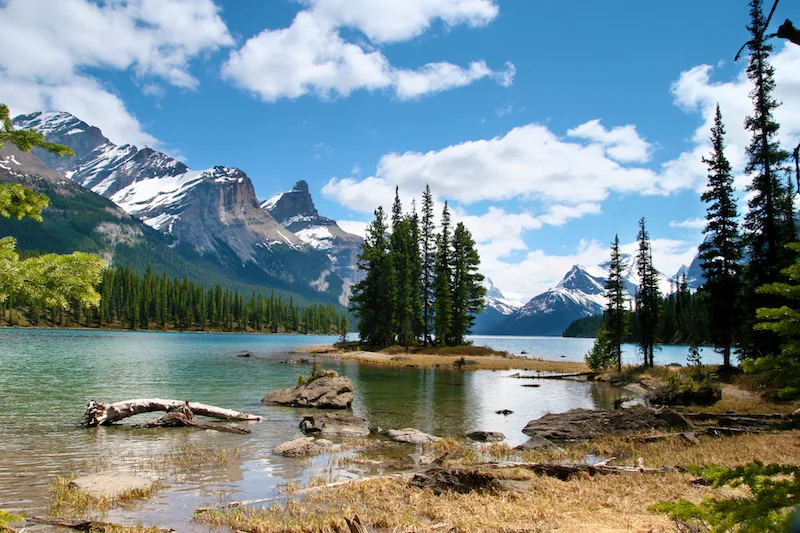 Spirit Island, Jasper National Park
#2. Icefields Parkway
Traversing the stunning landscapes of the rugged Canadian Rockies, the Icefields Parkway is easily one of Canada's most scenic drives. The drive, a 232km stretch of perfection which darts past mountain peaks, ice fields and stunning lakes and valleys, connects Jasper to Lake Louise.
One of the best ways to begin the drive is by starting in Edmonton and approaching the mountains west along the Yellowhead Highway. The moment those mountains come into view will be unforgettable, continuing to take your breath away as you drive deep into Jasper National Park and down into the beautiful expanse of Banff National Park.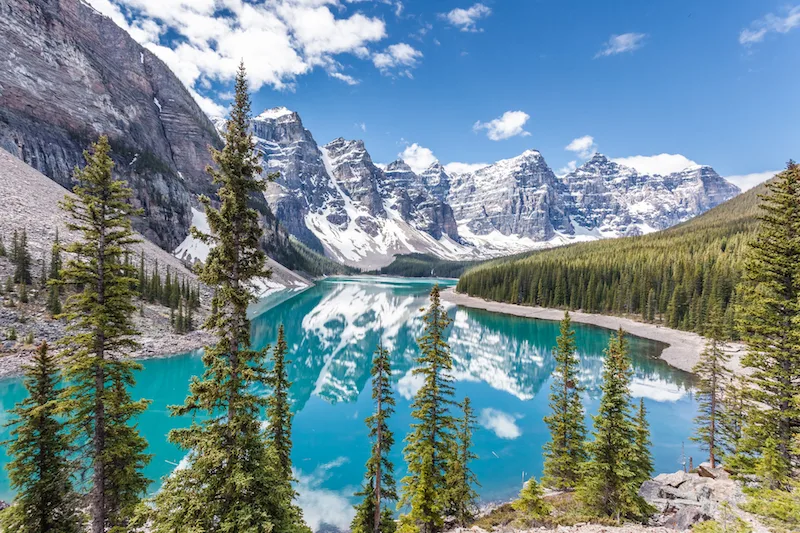 Moraine Lake Banff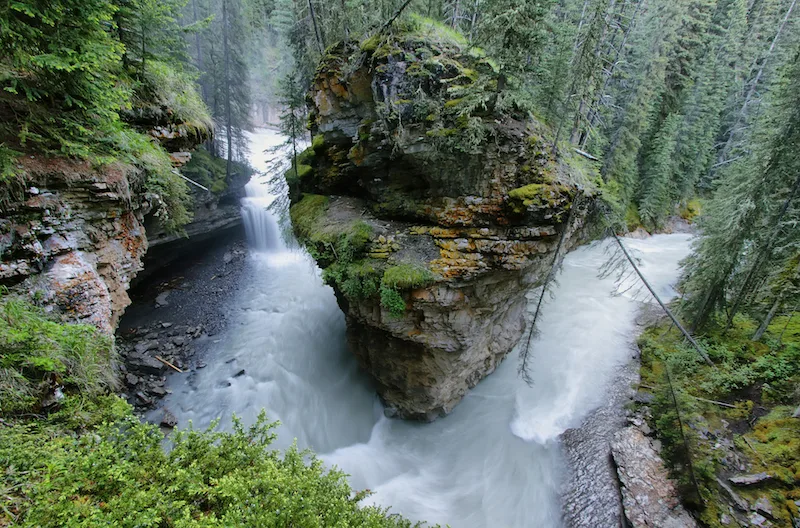 Johnston Canyon, Banff
Icefields Parkway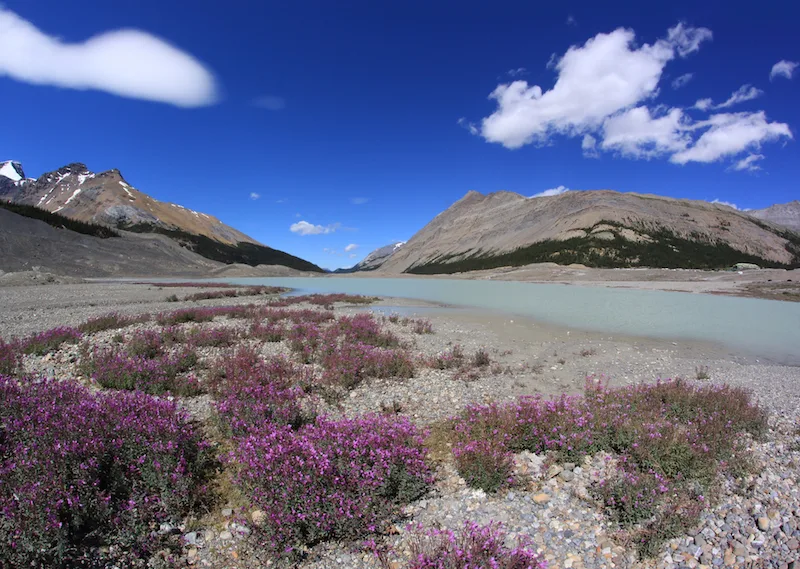 Jasper National Park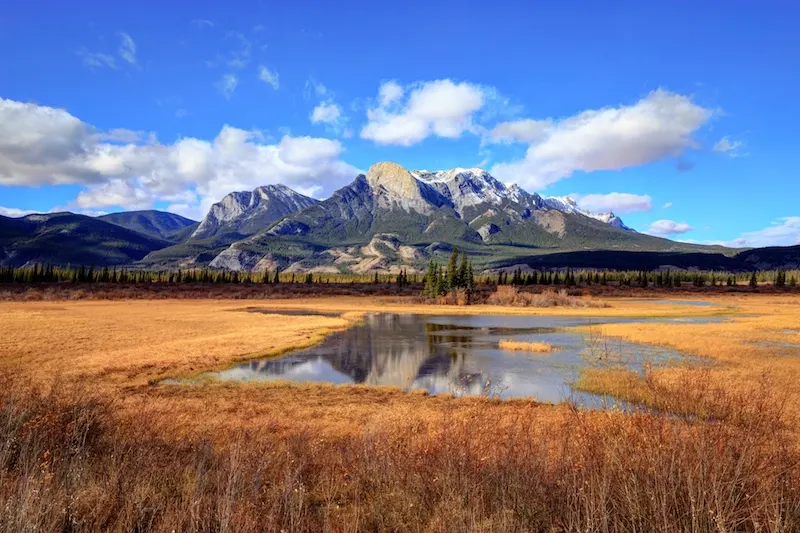 Jasper National Park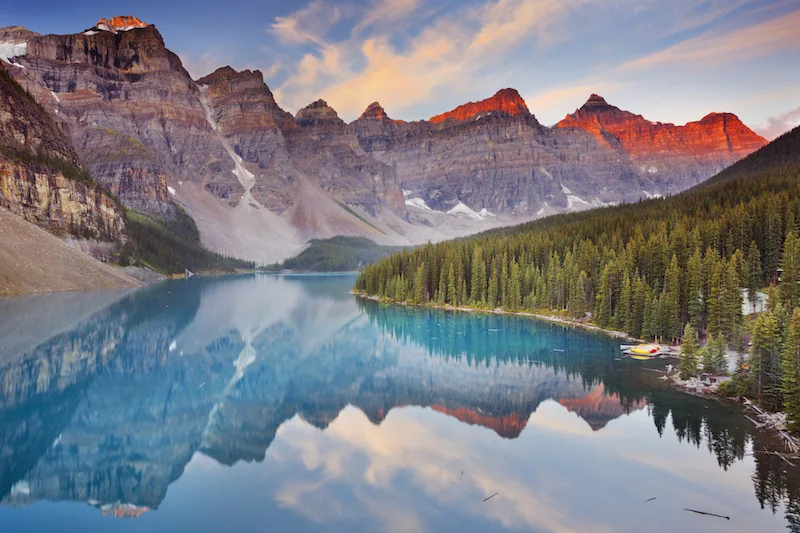 Moraine Lake, Banff
#3. Gateway to the North
Edmonton is known as 'The Gateway to The North', and as such, many fantastic road trips into the northern reaches of Canada begin from this city.
One of the most epic drives to the north is the Alaska Highway. The road was built during WWII and begins in Dawson's Creek before stretching for 1,300 miles to Delta Junction in Alaska. It's recommended to make this drive even more adventurous by driving along the Alberta Highway from Edmonton to Dawson's Creek, enjoying the famous big skies as you go, before you hit the Northern Rockies and take the highway into the Yukon Territory and through the mountains to Anchorage.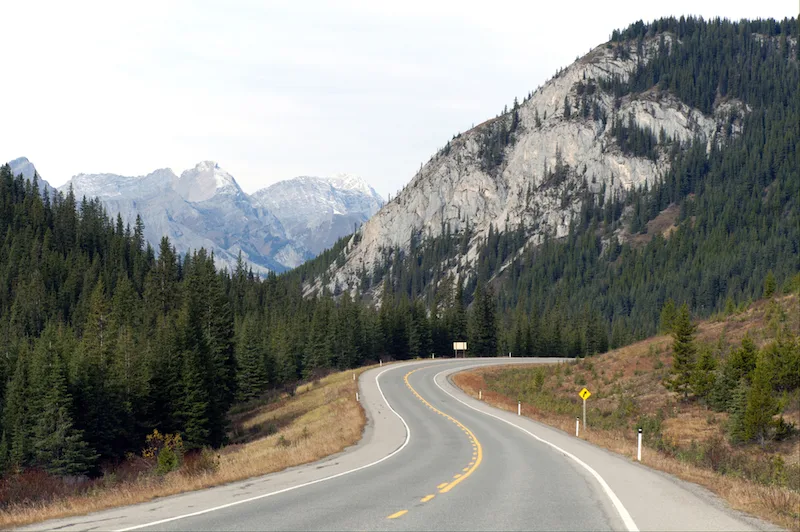 Alberta Highway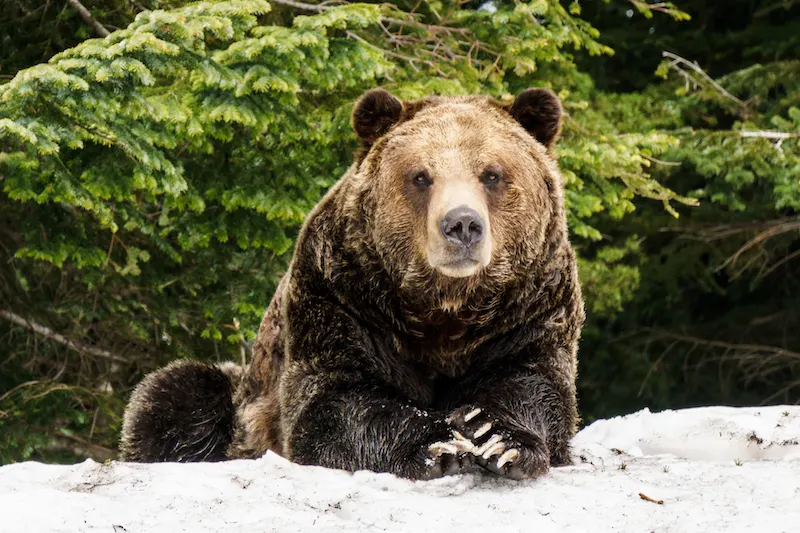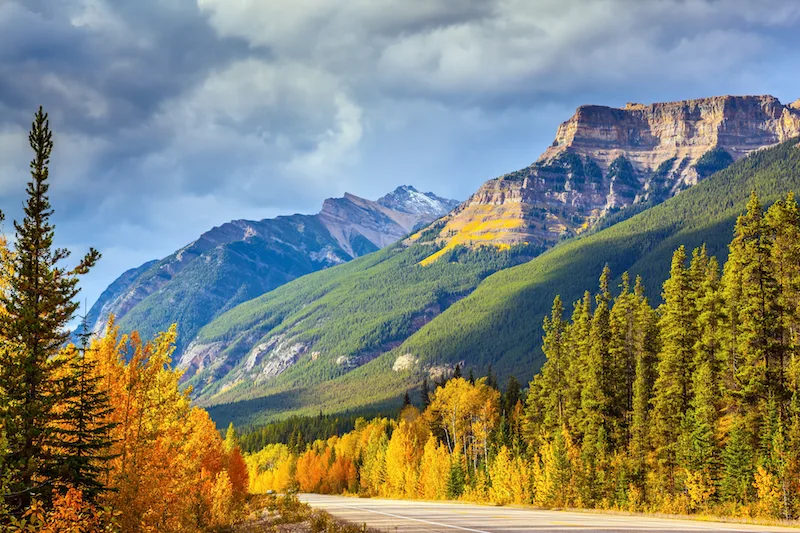 #4. Sea-to-Sky Highway
Running alongside the coast from Vancouver to Whistler and beyond, the Sea-to-Sky Highway is a wonderfully scenic drive boasting magnificent mountain and ocean views, passing waterfalls, rainforest and charming communities.
There are countless highlights to enjoy along the route, including the cascading Shannon Falls about halfway to Whistler, the breath-taking Sea-to-Sky Gondola which transports you up to 885 metres for unbeatable views of Howe Sound, and the community of Squamish, labelled Canada's 'Outdoor Capital' and offering adventures in everything from hiking to rock climbing.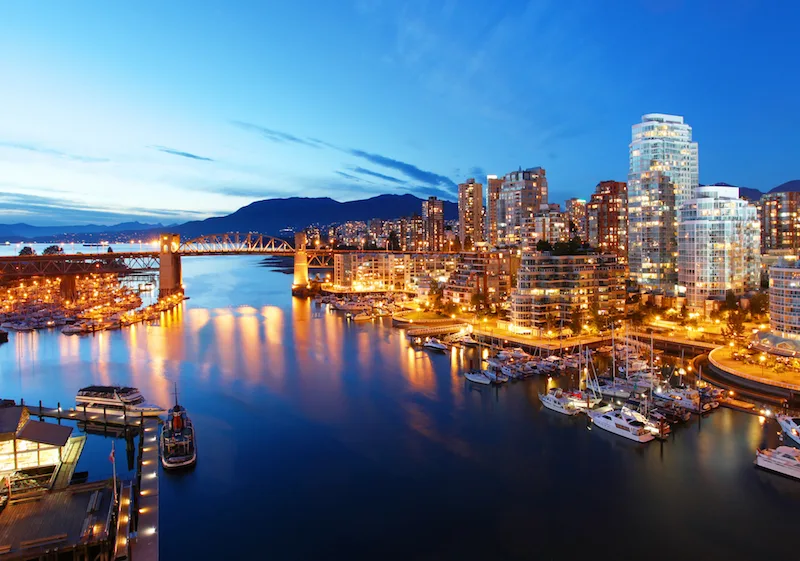 Vancouver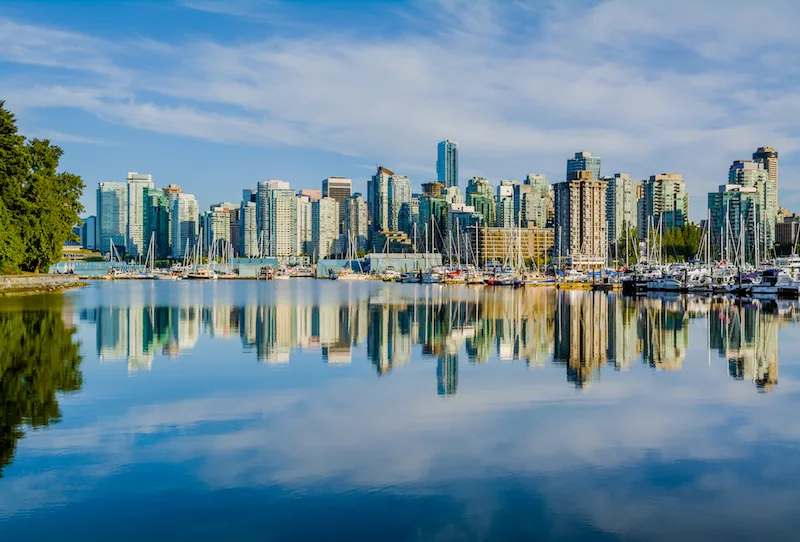 Vancouver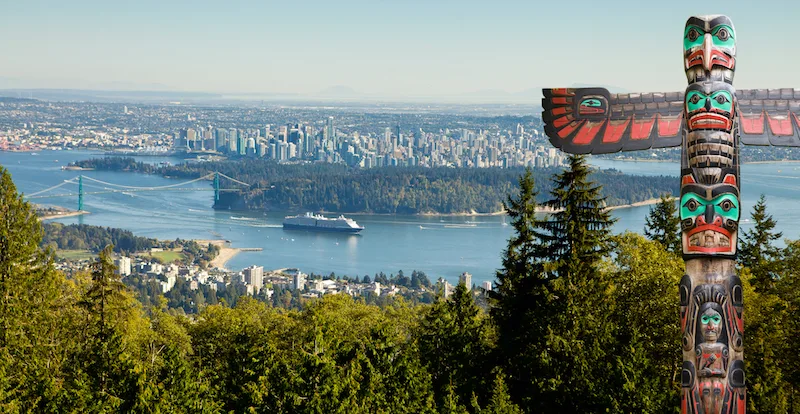 Vancouver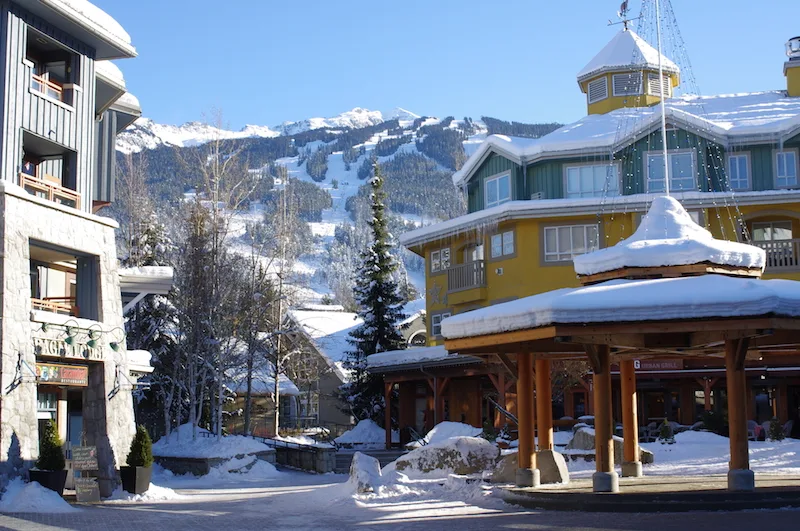 Whistler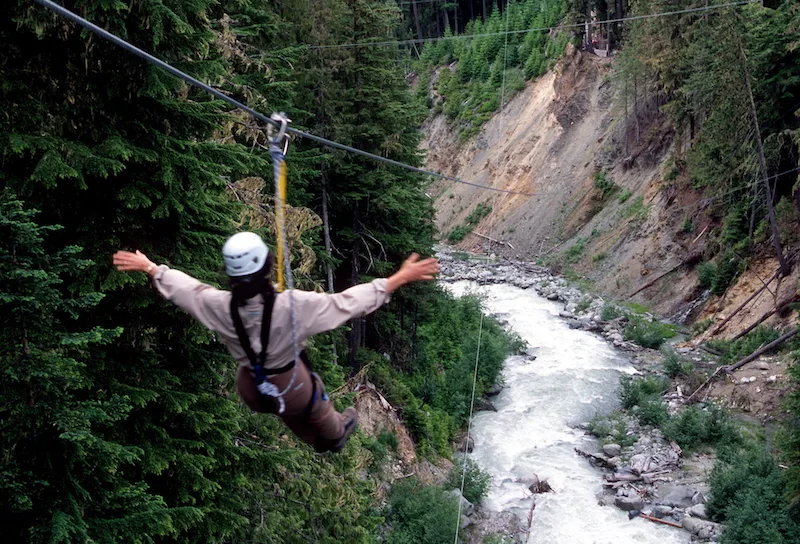 Whistler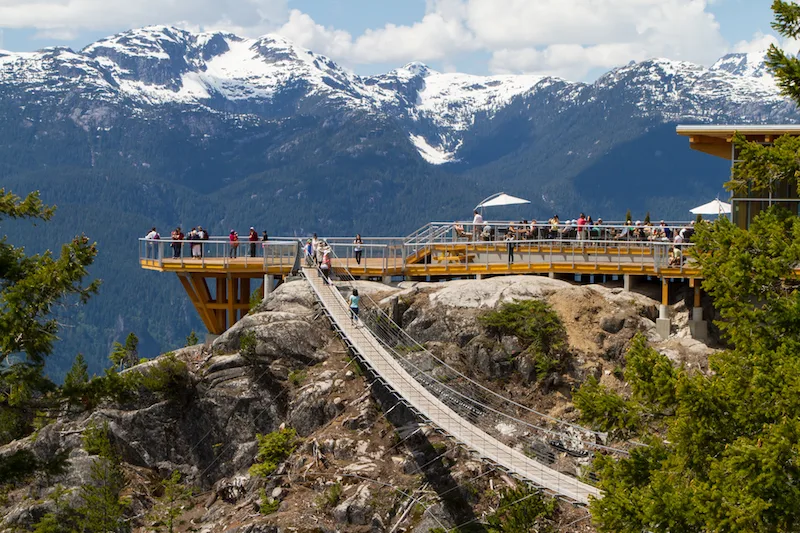 Sea to Sky Gondola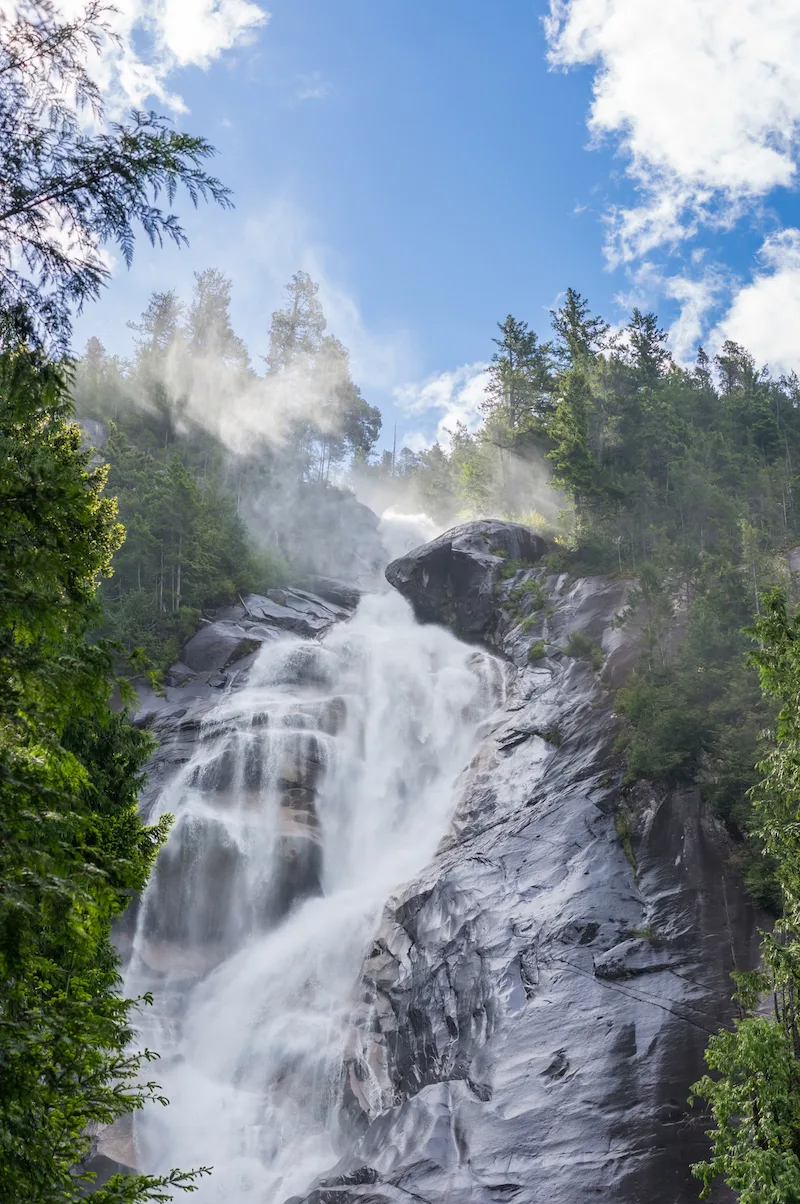 Shannon Falls
#5. Cabot Trail
The Cabot Trail, a 298km loop of the northern tip of Cape Breton Island in Nova Scotia, is named after the explorer John Cabot who sailed across the Atlantic in 1497 and landed in Canada. In addition to the scenic beauty, this road trip will allow you to absorb some history and culture. Stop in Baddeck and visit the interesting museum at the Alexander Graham Bell National Historic Site (he invented the telephone you know), experience the identity of Acadian communities such as Petite Étang, and dip into some of the island's Scottish towns on its Atlantic side, showcasing the influence of early Scottish settlers.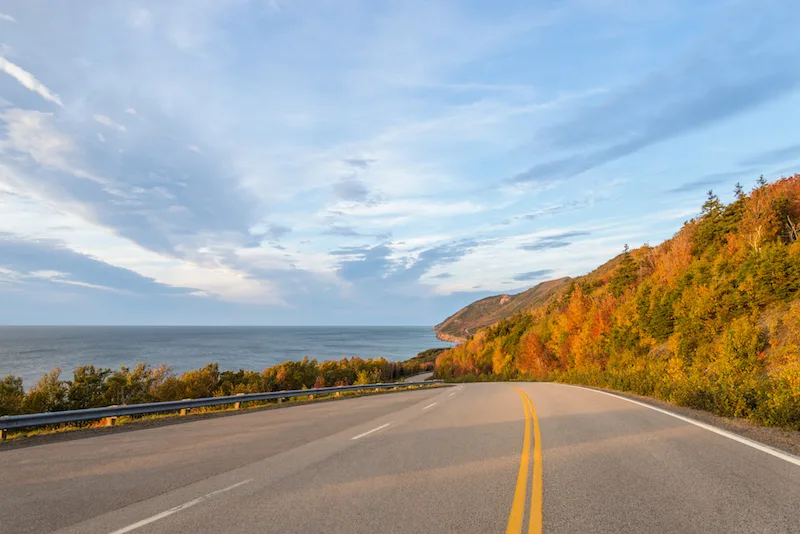 The Cobat Trail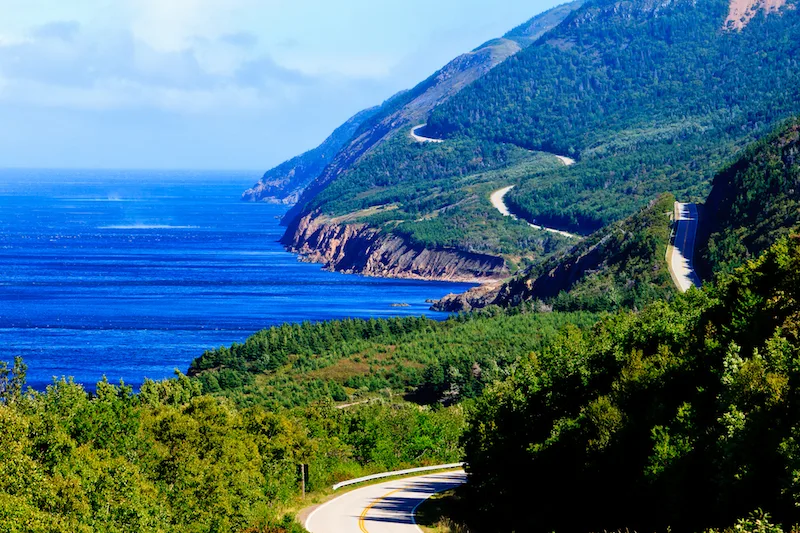 The Cobat Trail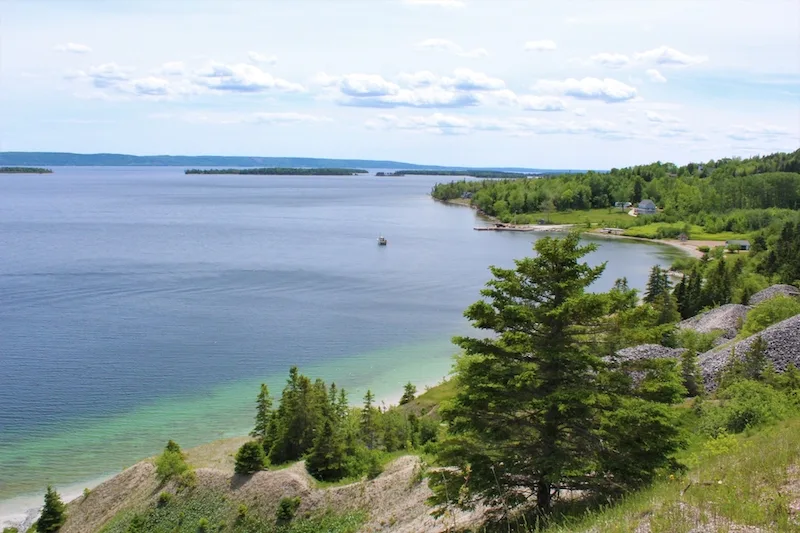 Cape Bretton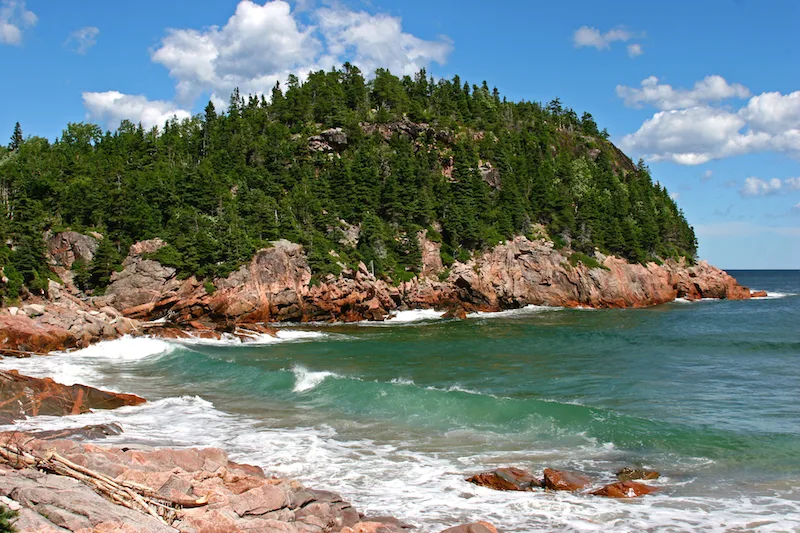 Black Brooke Cove, Cape Bretton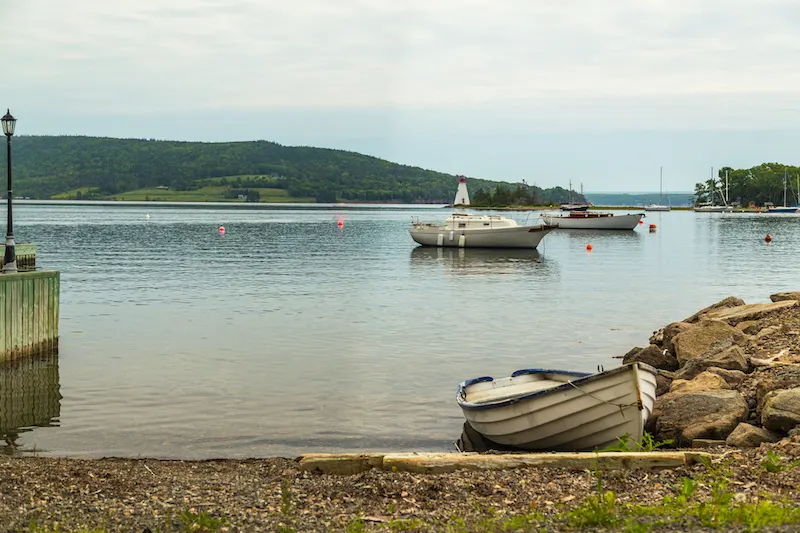 Baddeck Waterfront, Nova Scotia
I hope that's given you a little taster and inspiration for a Canadian road trip.
Check out all of our Canada blog posts here (there's a lot!)
[one_half]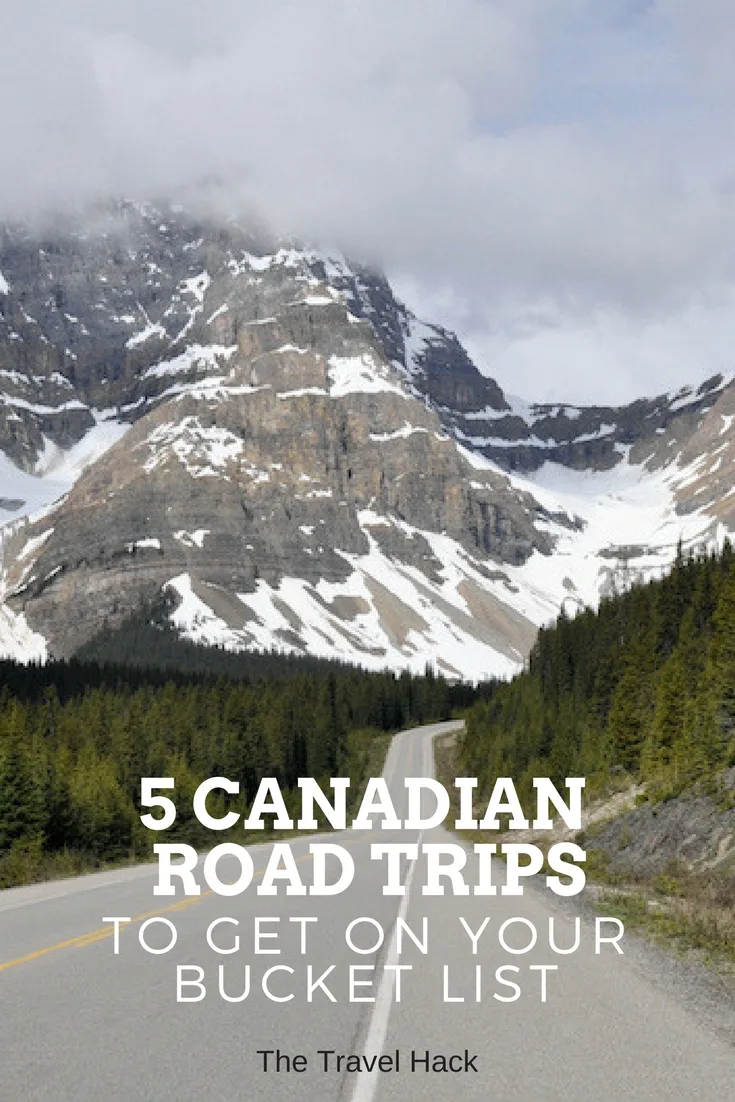 [/one_half][one_half_last]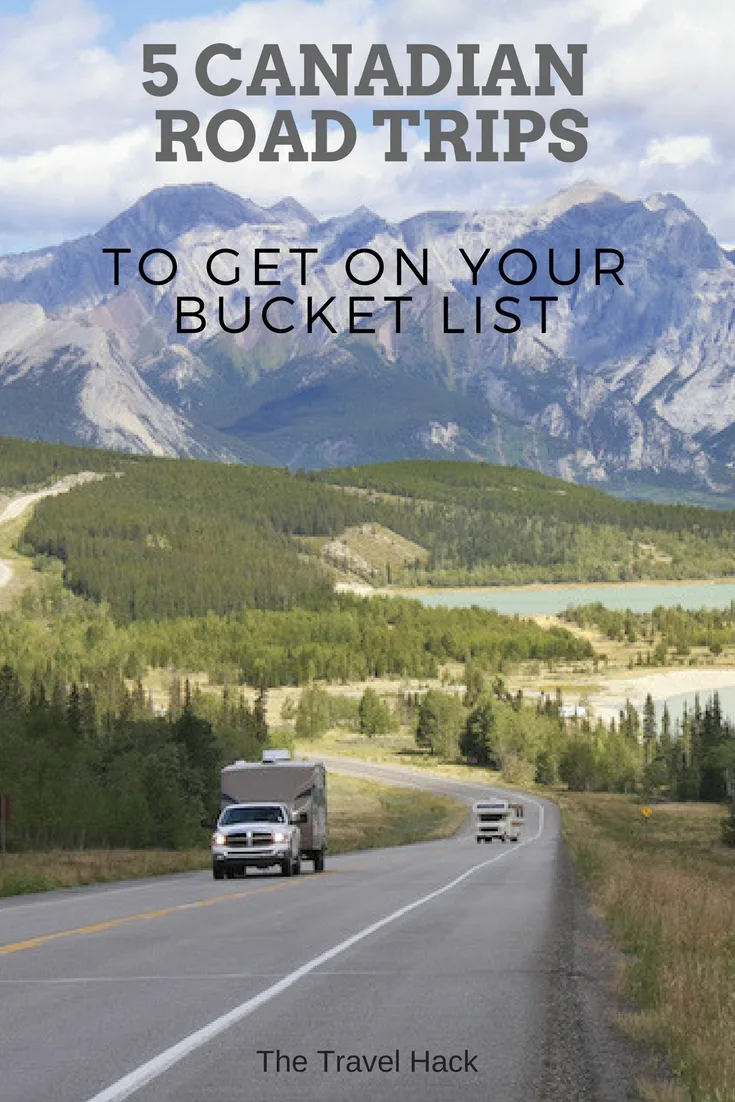 [/one_half_last]