Contrary to every one else's thoughts, this breakfast at the Crimson Hotel was my favourite on the trip so far.
Freshly scrambled eggs, some diced potatoes, and a light fluffy pancake with a couple of strips of well cooked bacon drizzled maple syrup!
YUM…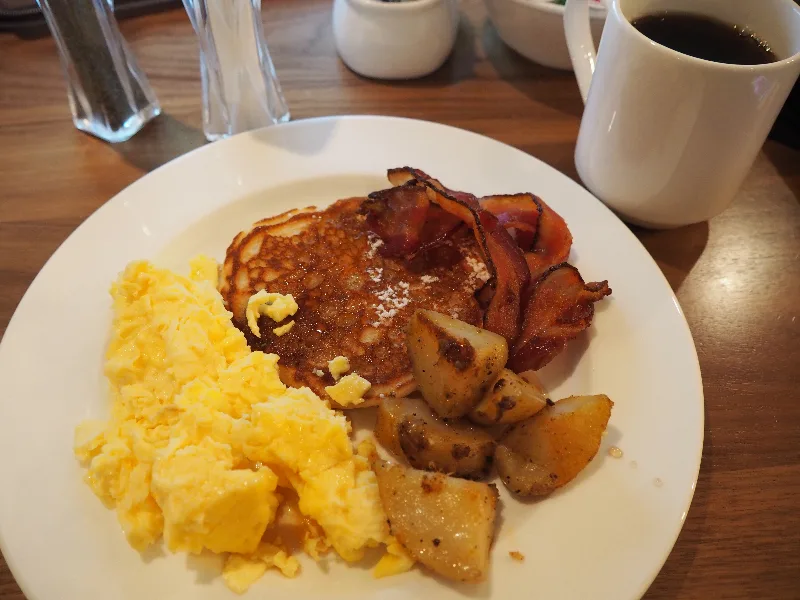 At 7.45am we were fed and ready to leave Jasper town for Highway 93 (Icelands Parkway) which would lead us through to Columbia Icefields region of Jasper National Park.
This drive was 1.5 hours, again sped up with the ever changing beautiful landscapes Canada boasts.
I once wondered whether driving a coach would get boring, but with these kind of views, Duane agreed, it would be seriously hard to get bored.
The first on our glacier adventures was the Glacier Skywalk which extends out from the side of the mountain and allows you to walk directly upon a 918 ft drop, with just a sheet of glass between you.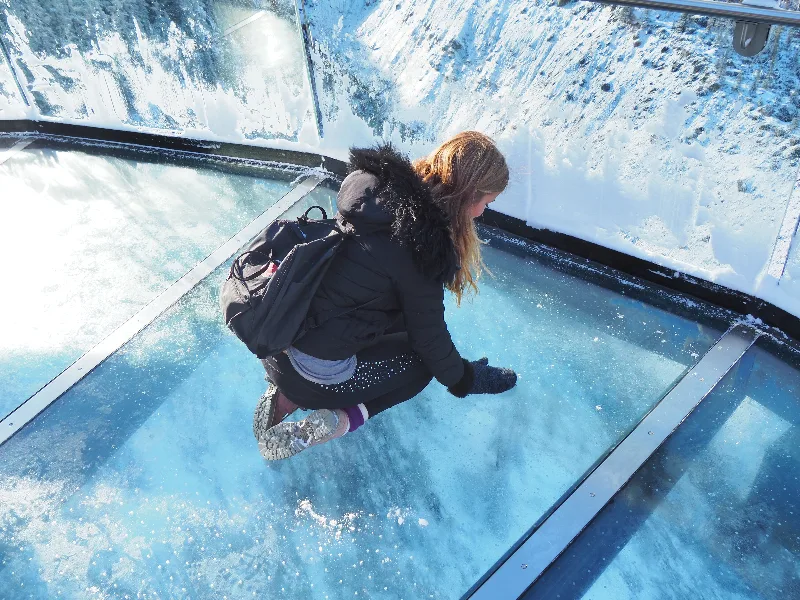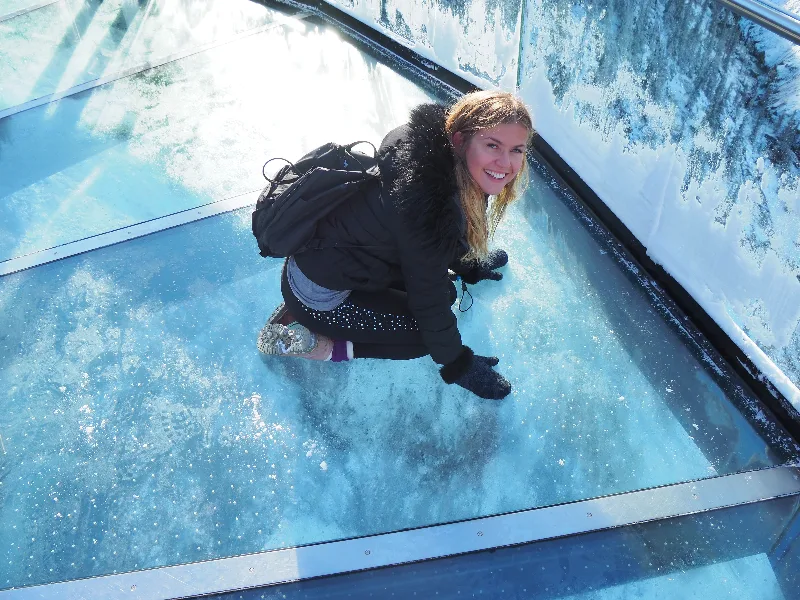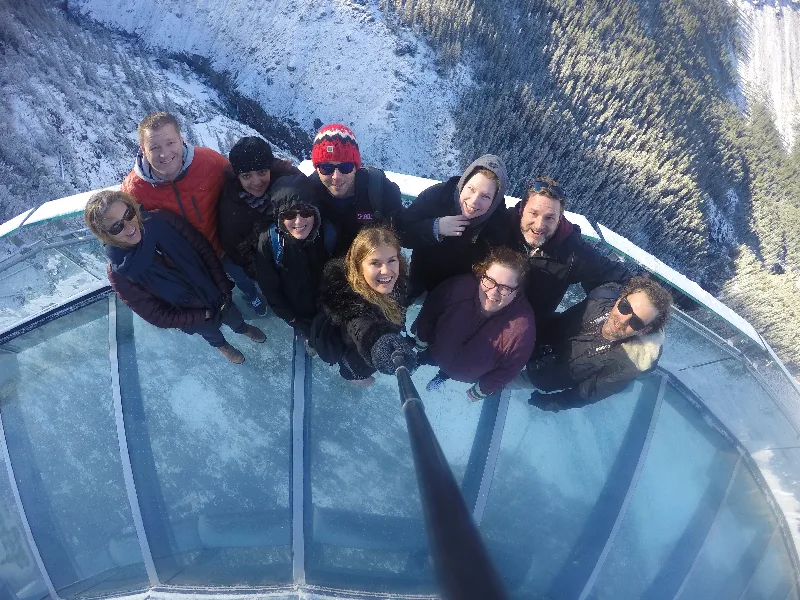 With only a small time slot to fill we headed back onto the coach just down the road for our Glacier Adventure and my first time standing on a glacier!
I had narrowly missed out on the opportunity last year when I was in New Zealand due to the weather. So I was hugely awaiting this!
The weather couldn't have been more perfect to compliment the immaculate fresh white layer that had coated the Athabasca Glacier and the surroundings mountains through the night.
It's quite the mission getting to the Glacier, in terms of gradients and ice, but with the help of these massive snow vehicles and their 'terror tyres' (which cost $4,000 each X 6!), you feel completely safe in the hands of these experienced drivers. Throughout the 2o minute journey to the glacier the drivers will educate you on Glaciers and how they are formed until your heart is content… or until they have to off load you.
Here's Athabasca Glacier in all it's glory…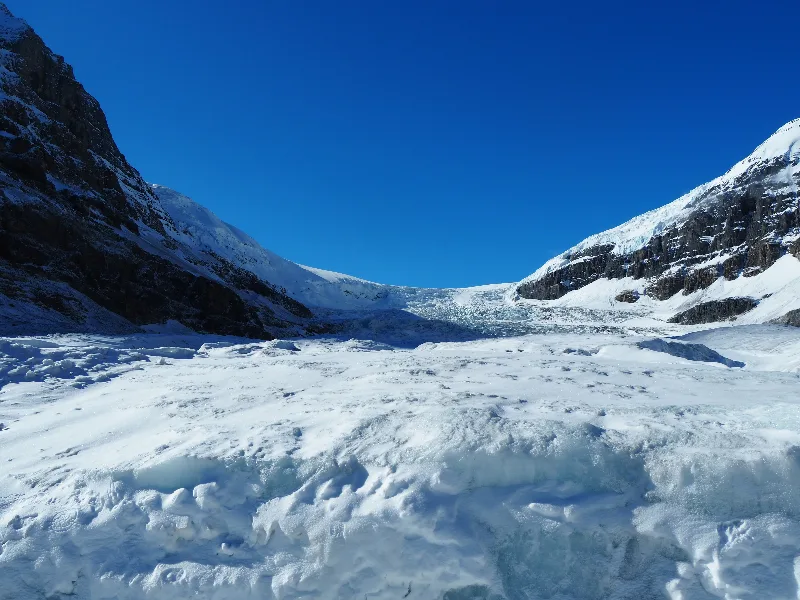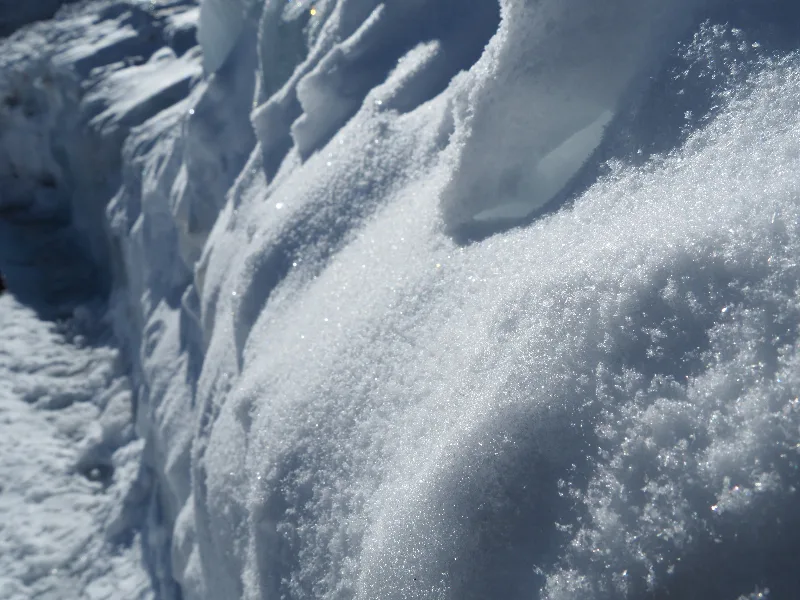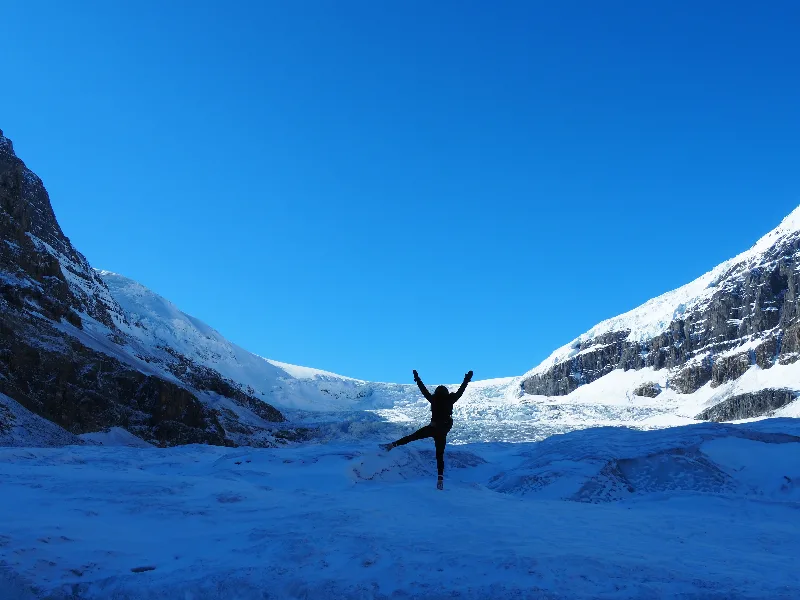 We were warned to not venture out onto the glacier, and if we did so, it would be at our own risk.
As much as the adventurer in me was tempted, the fact that the fresh layer of snow could be camouflaging a deadly pit in the ice, was enough to stop me.
I love adrenalin but I don't fancy facing death.
For lunch we continued on down Highway 11 (David Thompson Highway) to Banff National Park which, in 1985, was Canada's first National Park.
We were welcomed by the lovely McKenzie family at their ranch and stables, for a cowboy lunch and my first ever taste of pumpkin pie!
As a massive lover of cinnamon – it definitely got my seal of approval!
Last but not least, and possibly the most breathtaking of them all, we got to hop into a chopper over the Glaciers!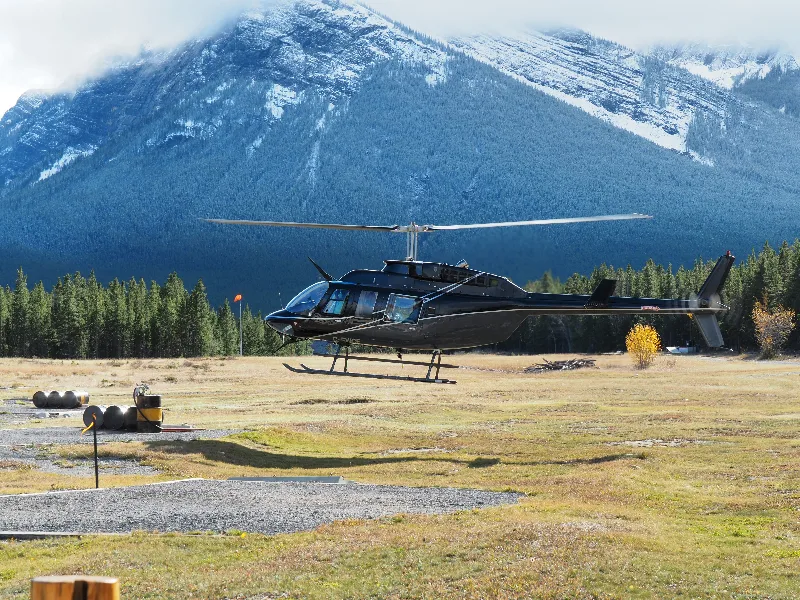 Rockies Heli Canada elevated us 9000ft over the Cline Pass where we saw Cline, Lion & Lioness glaciers from a birds eye angle, swell as the most gorgeous waterfalls, lakes and mountains.
I am lucky enough to say this is the second time i've been in a helicopter and I will say, the second time was just as mesmerising as the first.
It's a point of view you cannot comprehend. The closest you'll ever get to being a bird soaring gently through the sky, weaving above and below the cloud line.
I'm not sure a pilot's job could ever get boring either.
One of the most incredible things i've ever experienced.
AND guess what?
There are date / wedding packages where you get flown up into the clouds with someone you love, for, quite clearly, an unforgettable date night.
I have no idea how a guy would ever live up to my expectations if the first date was set at this standard. But seriously… for a proposal.
Incredible.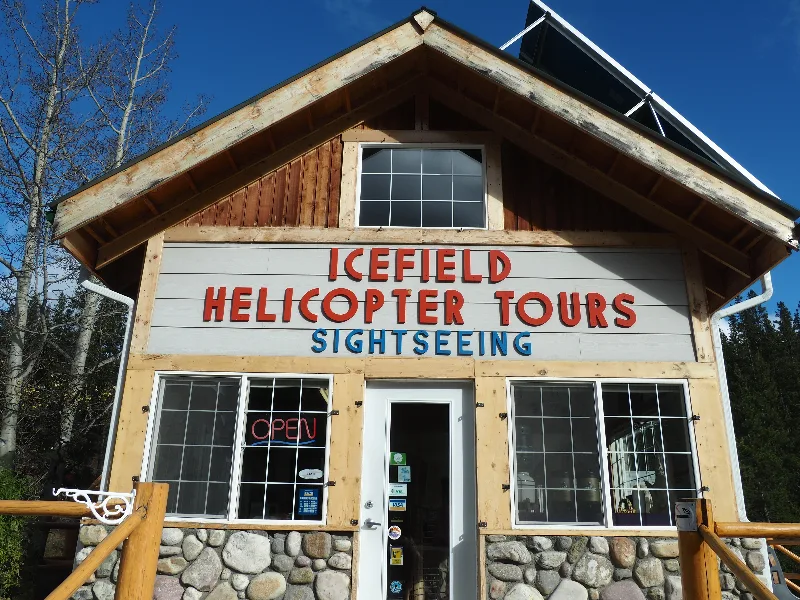 Thank you so much Rockies Heli Canada!
It was a quiet 4 hour coach journey back to Edmonton with everyone as satisfied as the next, browsing a catalogue of amazing pictures on our cameras from the day.
We checked into the Matrix Hotel back in central Edmonton for a good night sleep before one last adventure and making my way back to London.
…yep that's ALL within the mall.
Waterpark, Ziplines, Themeparks, Haunted houses, ice rinks, cinemas, food courts, aquariums, hotels and all the shops and goodies you could possibly wish for.
Canada you do nothing by halves.
You've been more than i could have imagined.
It's been an absolute pleasure.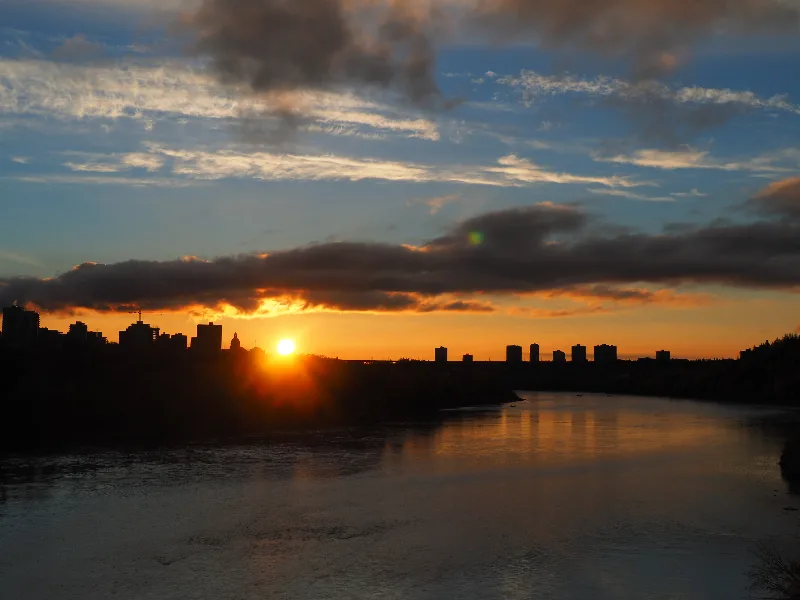 Mollie x