There's something about the Yukon that just gets under your skin.
While I was there I heard the same story over and over again, from countless people.
"I came for a week, for a holiday," they'd say with a shrug. "That was twenty years ago."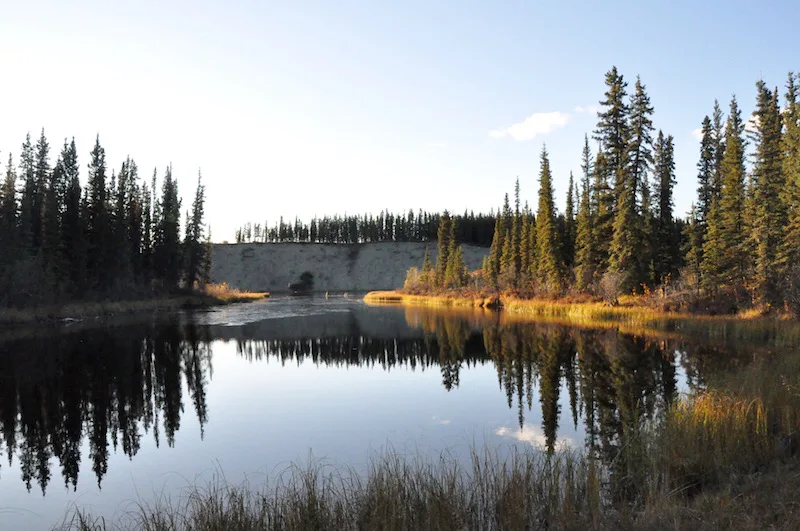 "So what made you stay?" I'd ask, and they'd simply stretch out their arms and indicate to the scenery that stretched in a 360° panorama around us.
"This."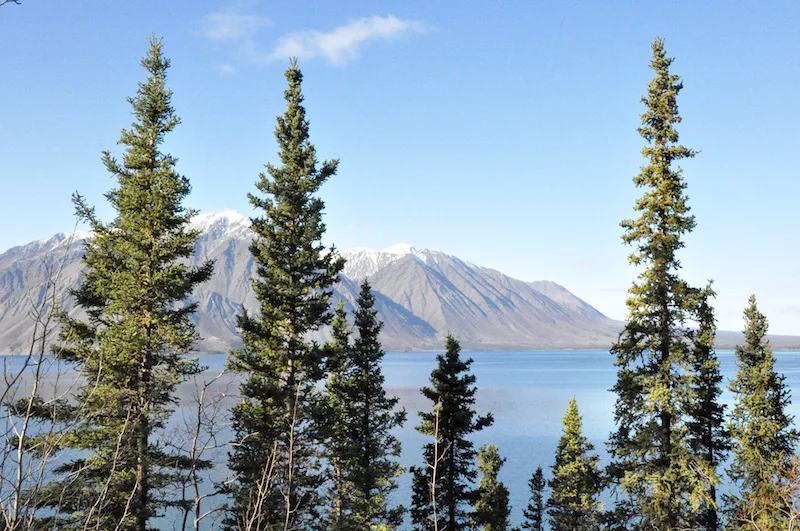 A bit more digging would reveal what they truly meant. It's not the landscape, as such, that makes people leave their lives and move to one of the wildest destinations on the planet. It's what you can do in the landscape that really captures their hearts.
[column size=one_half position=first ]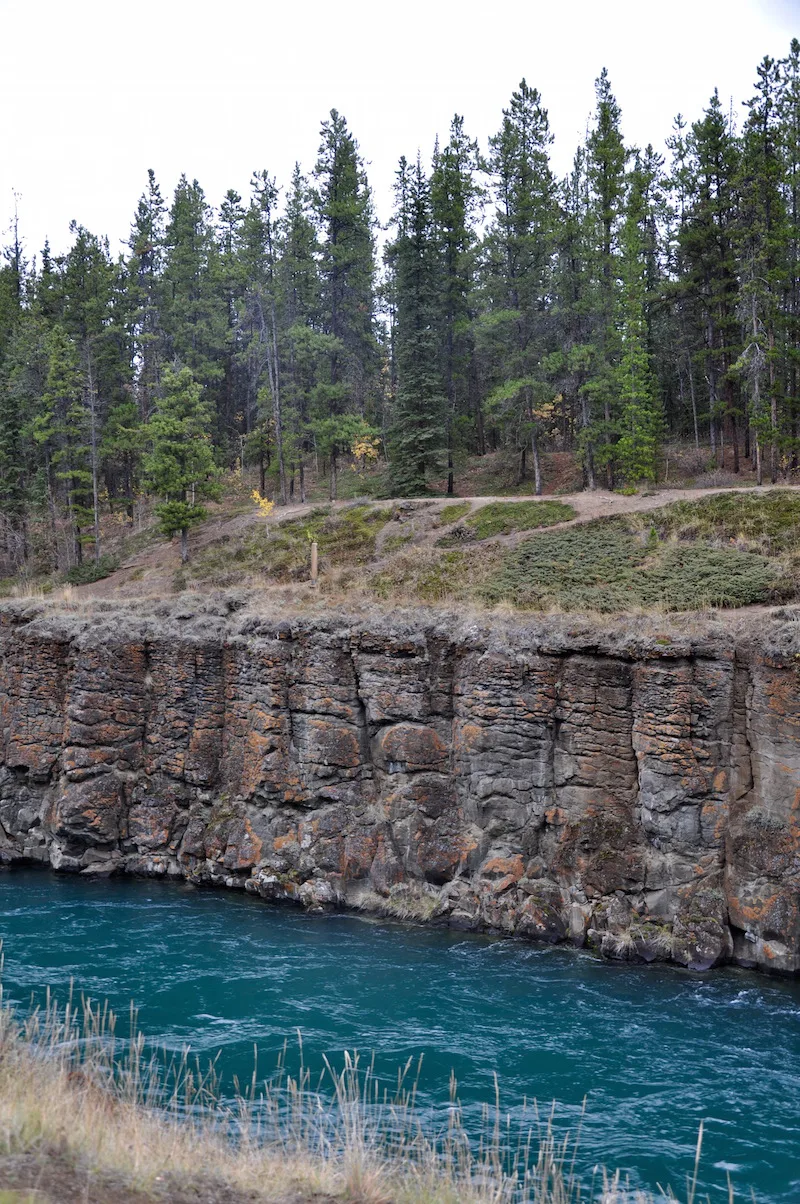 [/column]
[column size=one_half position=last ]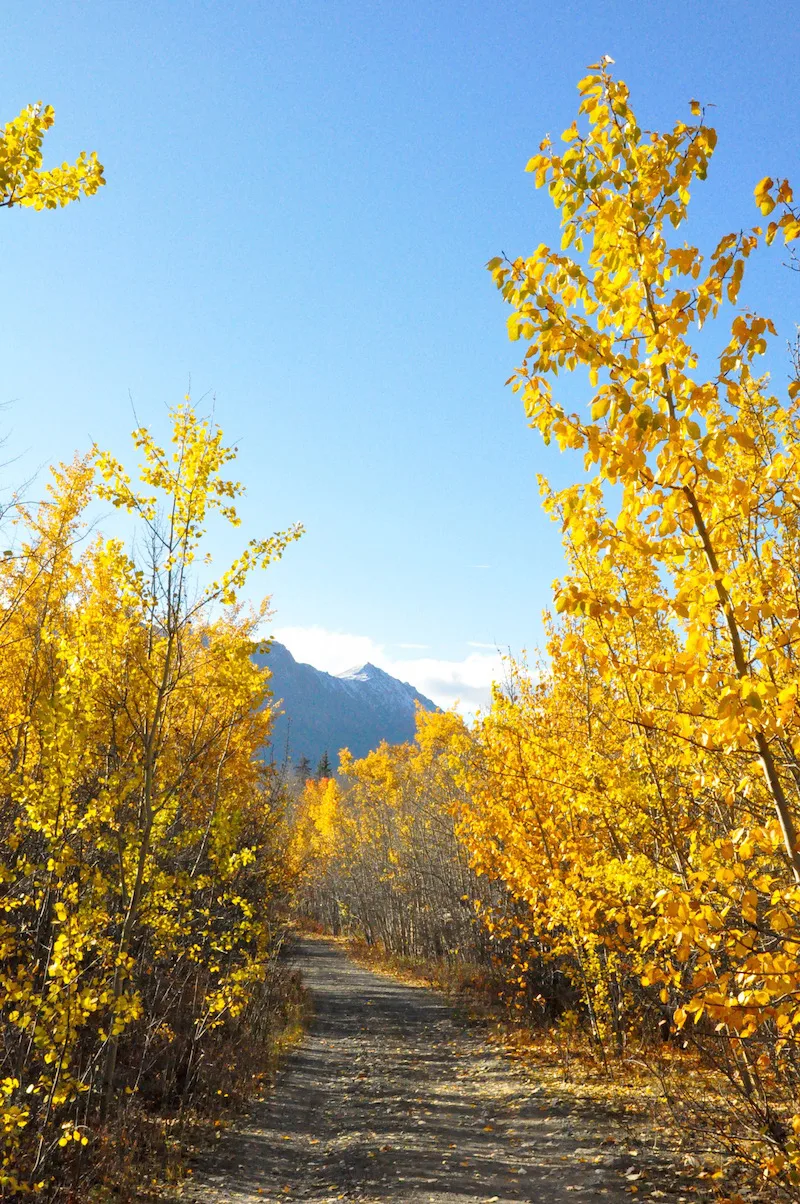 [/column]
The Yukon is like a huge (and I mean enormous) playground for adventure-seekers. At any time of year, whether it's -40°C and covered in snow, or drenched in sunshine, you'll find something to get your pulse racing and your adrenalin pumping. From extreme to slightly more calm, here's how to find and enjoy the best year-round adventure in the Yukon.
Winter adventure in the Yukon
Winter in the Yukon is cold. I mean really cold. Temperatures can dip as low as -50°C in extreme cases, so dressing appropriately is a must. It's also dark, with just a few hours of daylight in the middle of winter.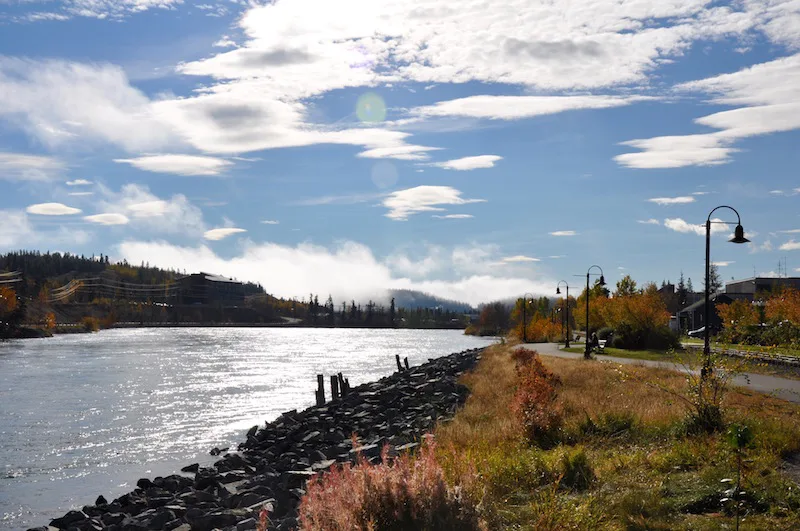 But Yukoners don't let winter put them off having an adventure, and you shouldn't either.
Dog sledding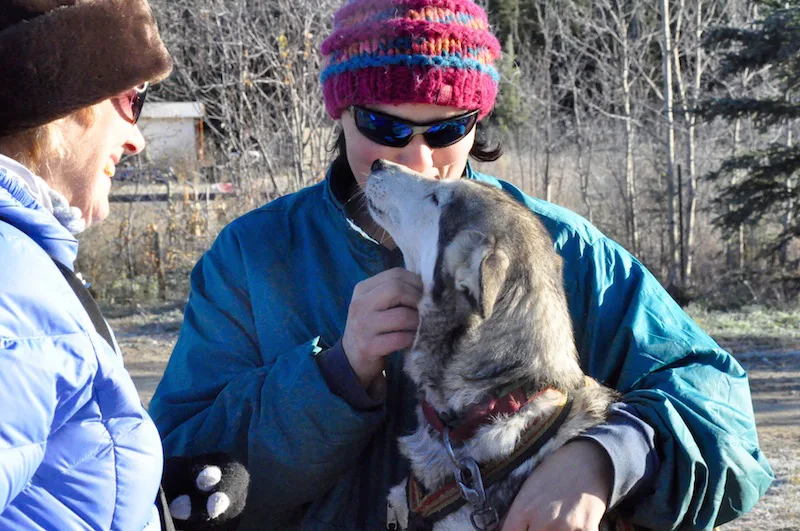 I visited the Yukon in the fall, which was a beautiful time of year – although the snow was only on the mountains and the temperatures were still pretty warm. Well, relatively. So when I saw that dog sledding was on my itinerary, I was puzzled. How could we go dog sledding without the snow?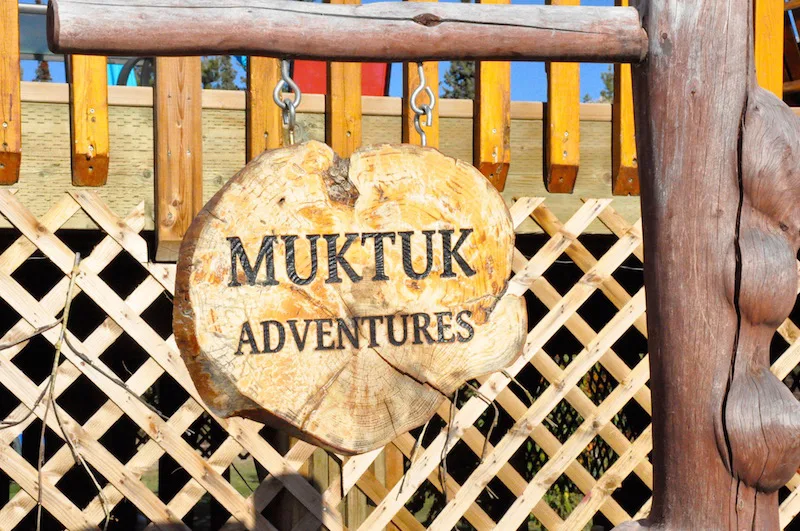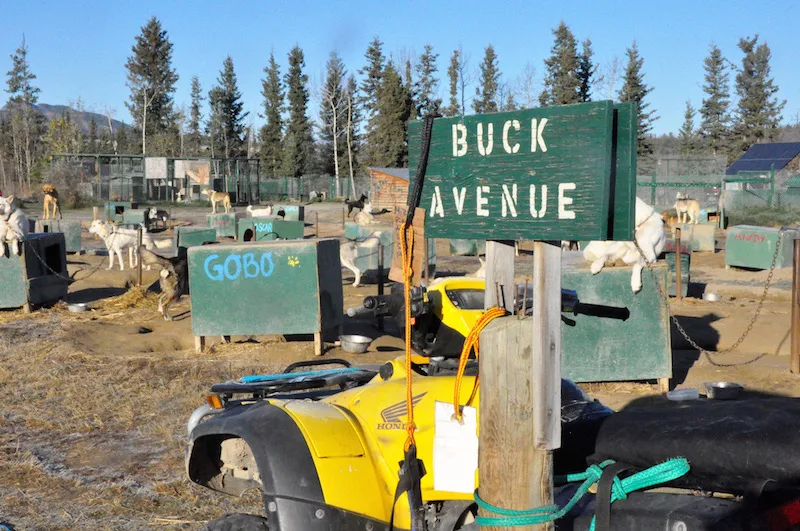 Turns out, the dogs at Muktuk Adventures are so excited to run that they don't care about snow. They're just as happy to pull an ATV along a wilderness path.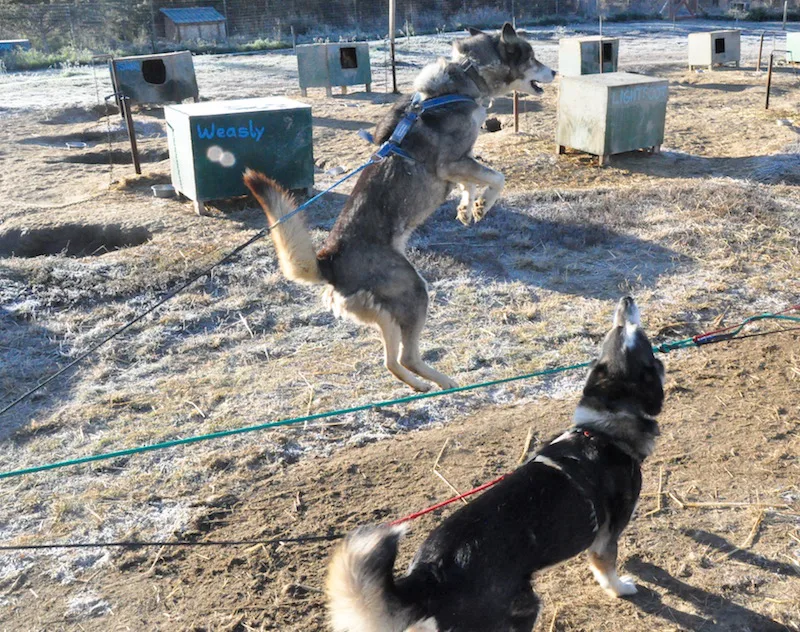 Located right along the banks of the Takhini River, Muktuk is home to 125 dogs, and is also a guest lodge with rooms and chalets available to rent.
I have to warn you, you have to be a massive fan of dogs to stay here. I love dogs, but even I found the experience of all 125 of them barking in the hope of being picked for the training run a little overwhelming.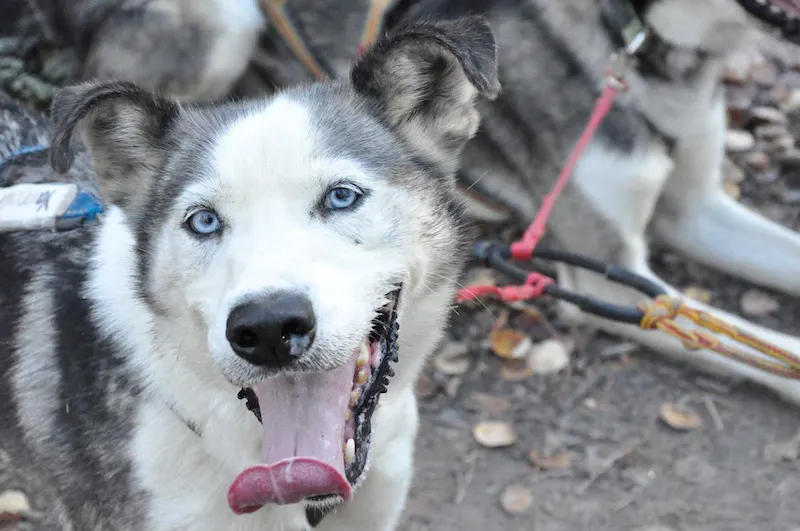 Once we got going, things became calm again. In the -8°C morning, the dogs were overheating so we stopped often to let them rest. They would stop for a few seconds and then start looking around again, as if to ask when are we going?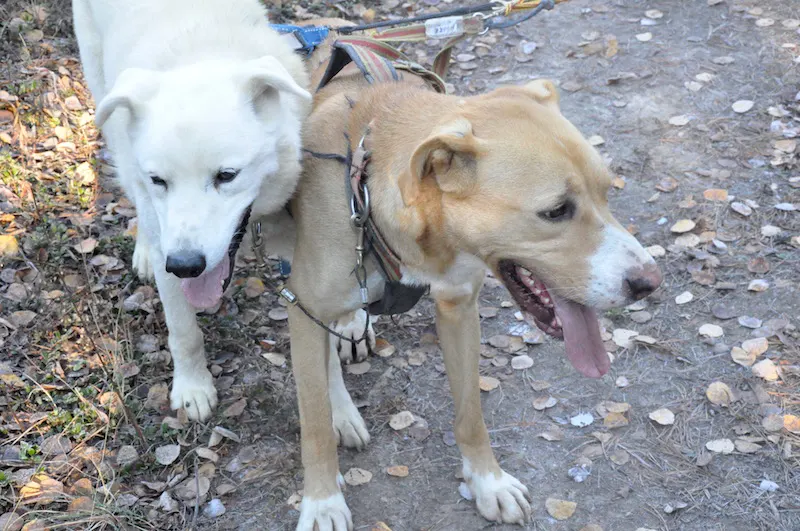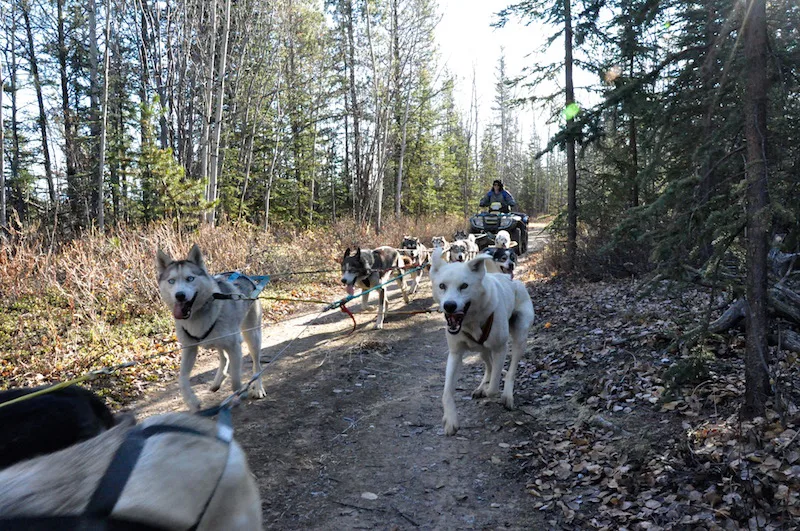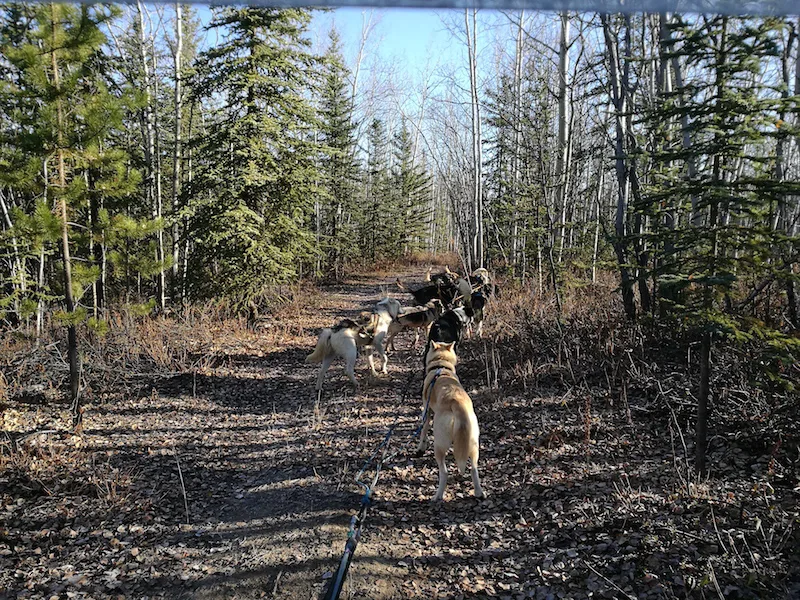 I'm lucky enough to have been dog sledding in winter, and it's a totally different experience. It's almost more impressive to see these dogs effortlessly pulling an ATV without slippery ice to assist them. Ultimately, whether you try it in fall or winter (summer is too hot for the dogs) it's definitely an adventure worth trying.
Oh, and did I mention the puppies? They have puppies!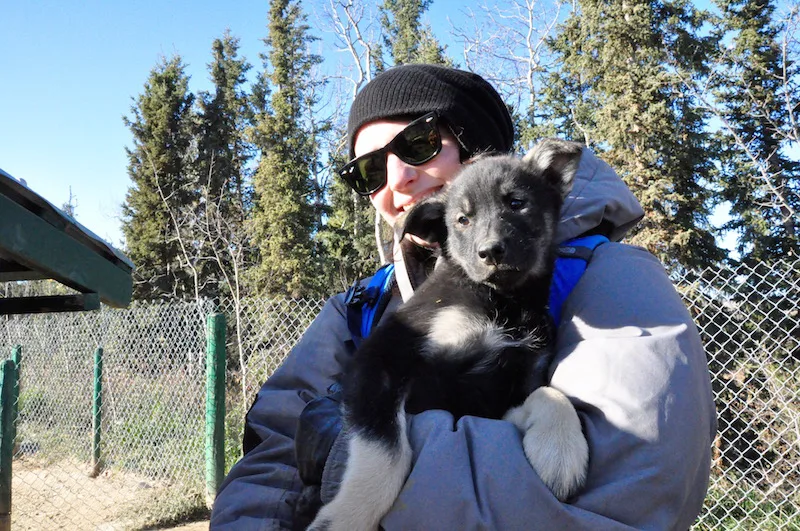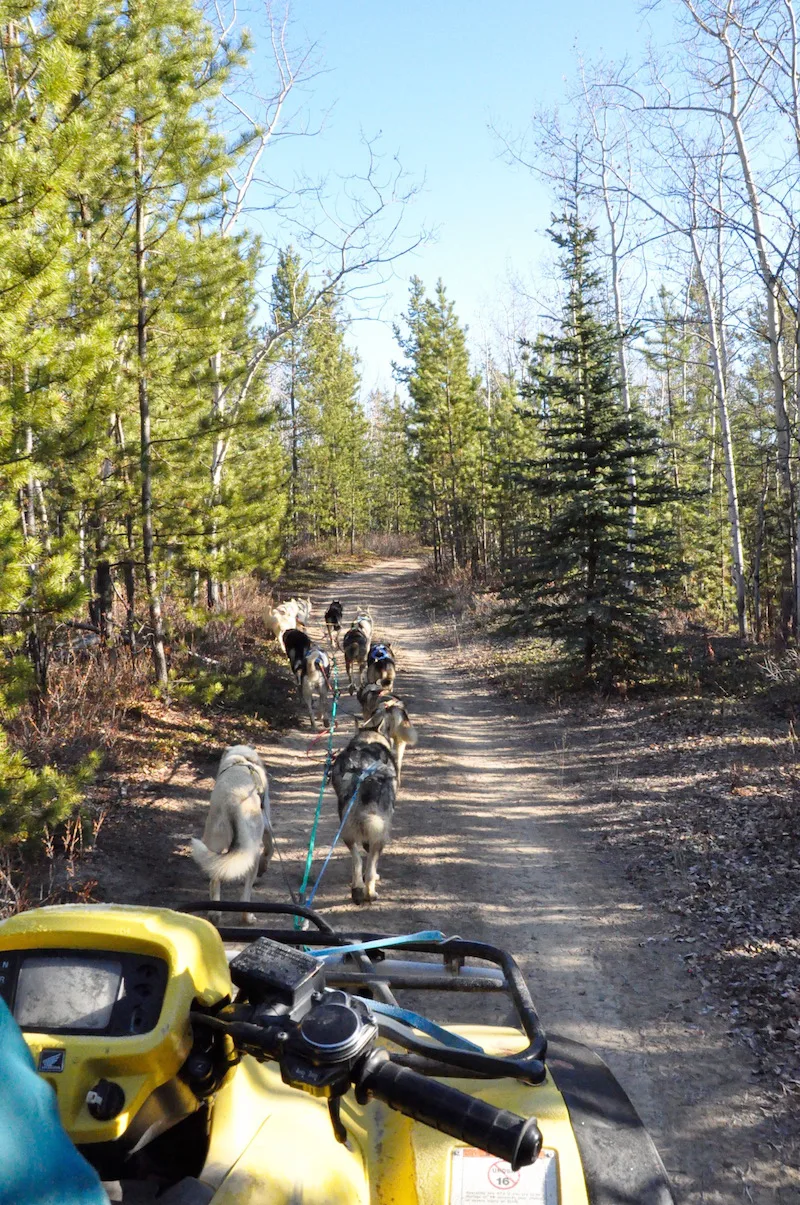 Snowshoeing
Have you ever tried to walk through deep snow? It's almost impossible to lift your legs after sinking with every step.
That's where snowshoes come in. The retro ones looked a bit like tennis rackets strapped to your feet, but these days they're a bit more high tech. The principle is the same, though, with both designs allowing you to walk on the surface of the snow without sinking.
It's still a good workout, and it means you can get out and explore some of the Yukon's vast wilderness in the pristine snow.
Snowmobiling
Yukoners seem to love snowmobiling, and what's not to love?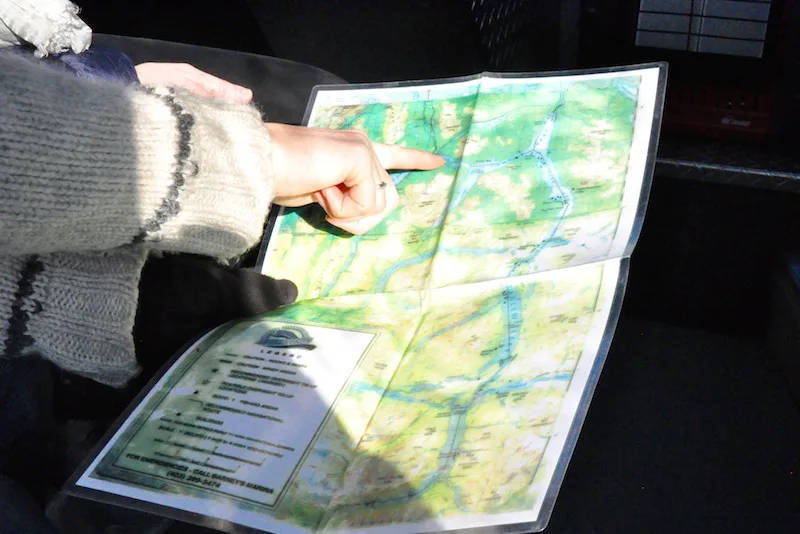 Confession: I've actually only been on a snowmobile once, and that was when I broke my wrist snowboarding and needed a ride down the mountain. Even with the pain, it was still fun.
In winter, when the lakes are frozen over, you can speed across them on a snowmobile, explore specially-created trails or go back-country for a real adventure.
Ice fishing
It's not exactly high octane, but it still is pretty extreme. Fishing on a frozen lake in the dead of winter is an adventure you're not sure to forget in a hurry, and the best part is that you'll get to enjoy your catch for dinner as you warm yourself up.
Skiing
The Yukon isn't known for skiing, but there's more than just downhill skiing to choose from. Mount Sima is close to Whitehorse (you can see it in the photo below), but there's also backcountry skiing and cross country skiing to fulfil your sense of adventure.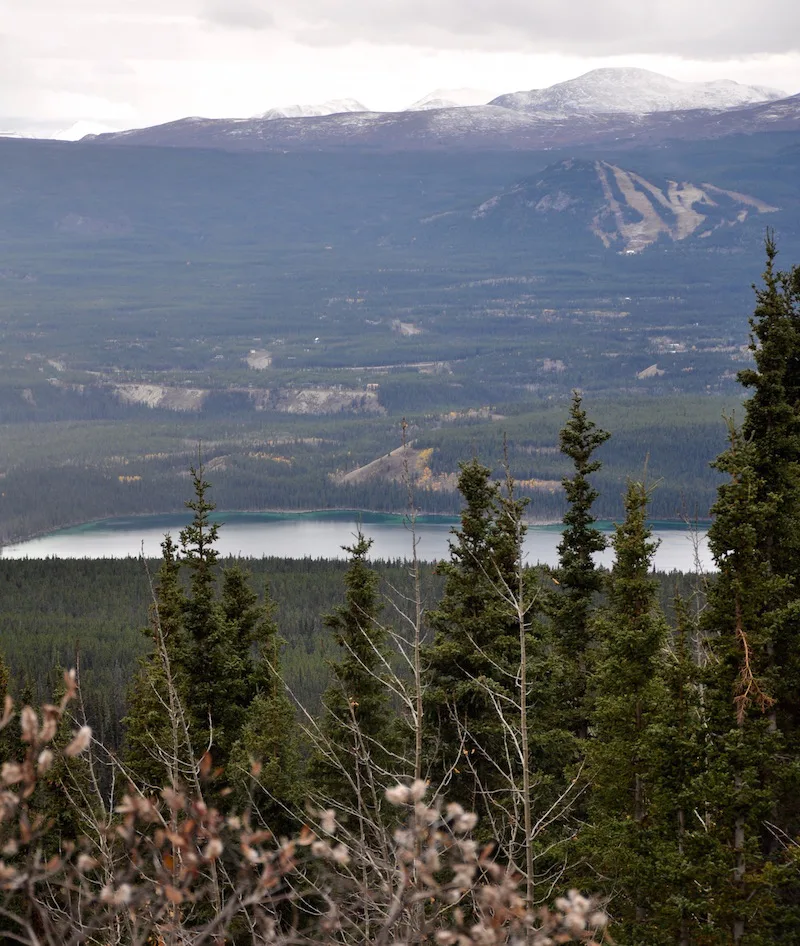 The Yukon truly is a winter wonderland!
Summer adventure in the Yukon
When the snow has melted, and the days are long – so long, in fact, that in the middle of summer it never gets dark – the adventures are just beginning. Many Yukoners live for their summertime, merely tolerating the extreme winters (which, according to some, are better than Vancouver's…ummm) to get through to those glorious summer days.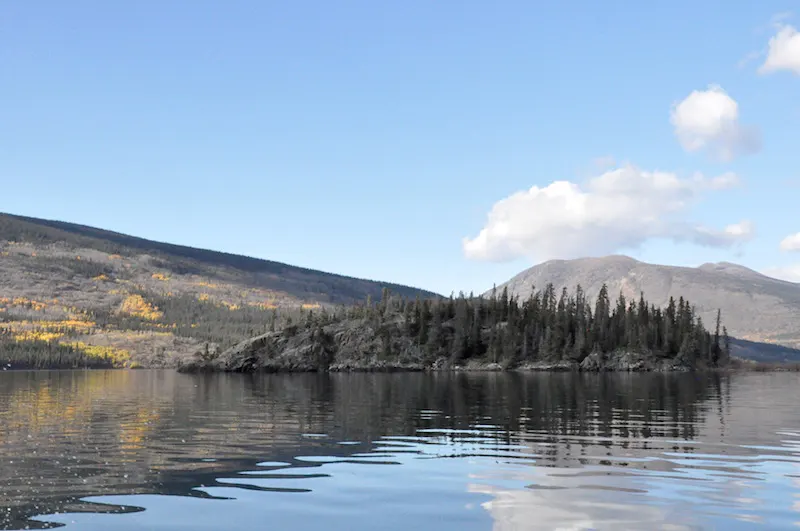 Here's what they get up to in the summer months – and what you can do, too – if you visit when the weather is fine.
Mountain biking
With plenty of mountains to choose from, it's no wonder that mountain biking is a popular pastime in the Yukon.
[column size=one_half position=first ]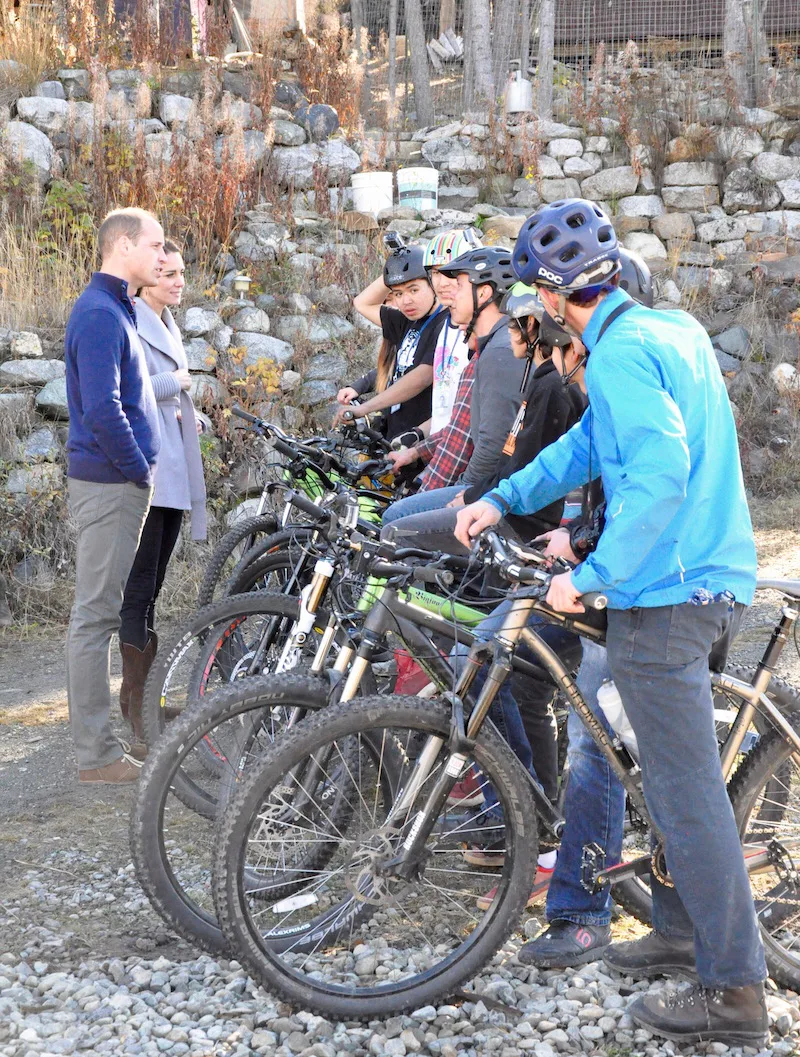 [/column]
[column size=one_half position=last ]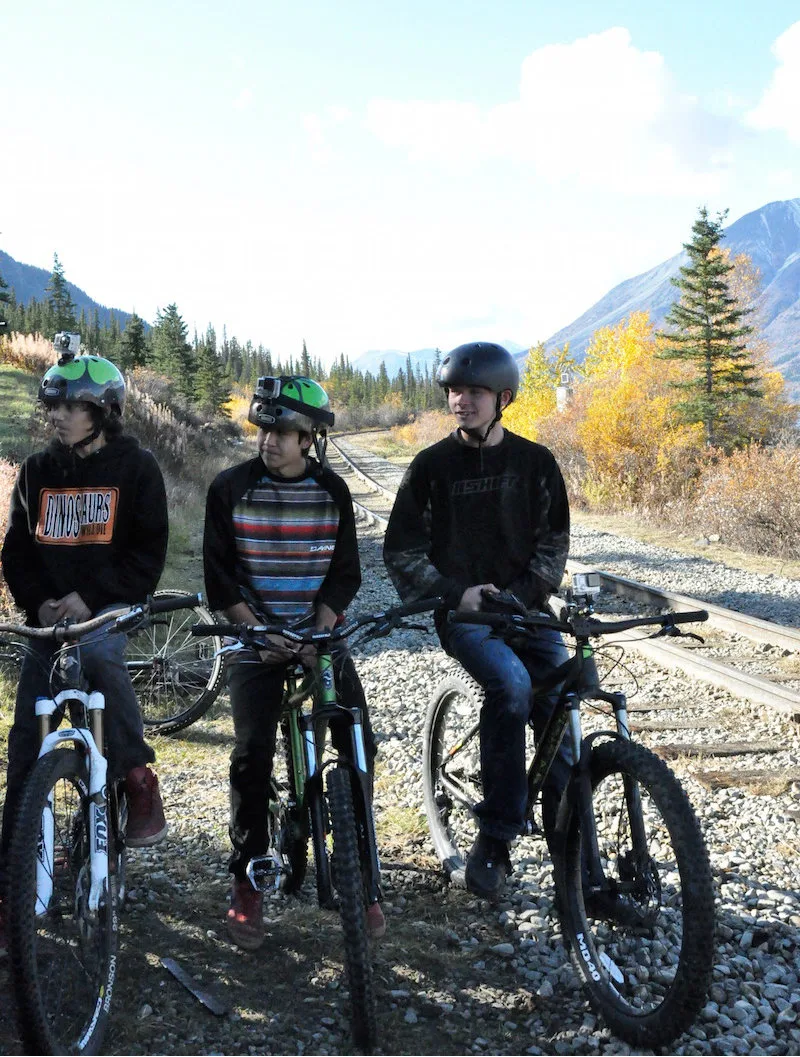 [/column]
Montana Mountain in Carcross is one of the most popular spots to explore on two wheels, which is why the Duke and Duchess of Cambridge chose to visit the Single Track to Success project during their recent 2016 Canada Royal Tour.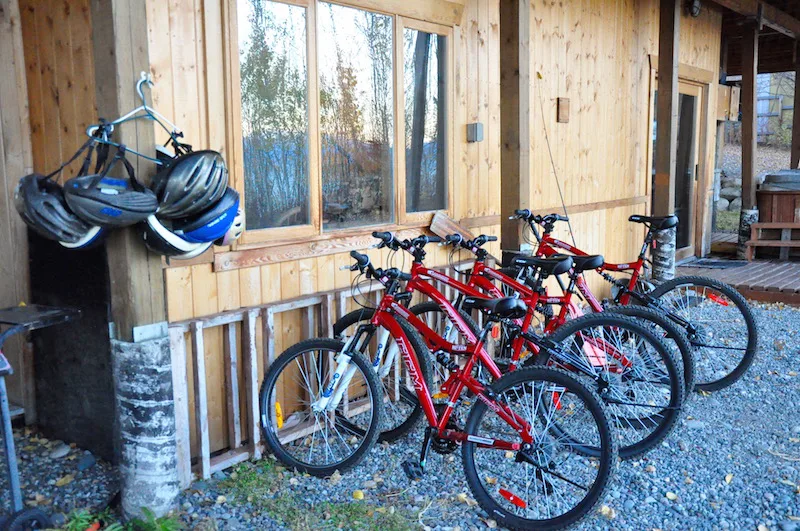 The mountain biking trails, fast being recognised as some of the best in the world, were built by local Tagish/Carcross First Nations youth as part of the Single Track to Success Programme.
Not only have the tracks brought more visitors to the Carcross area, the youth who helped build them have gained invaluable experiences. Now that's a worthy adventure.
Hiking
There's no better way to get away from the hustle and bustle of life than to reach the wilderness on your own two feet.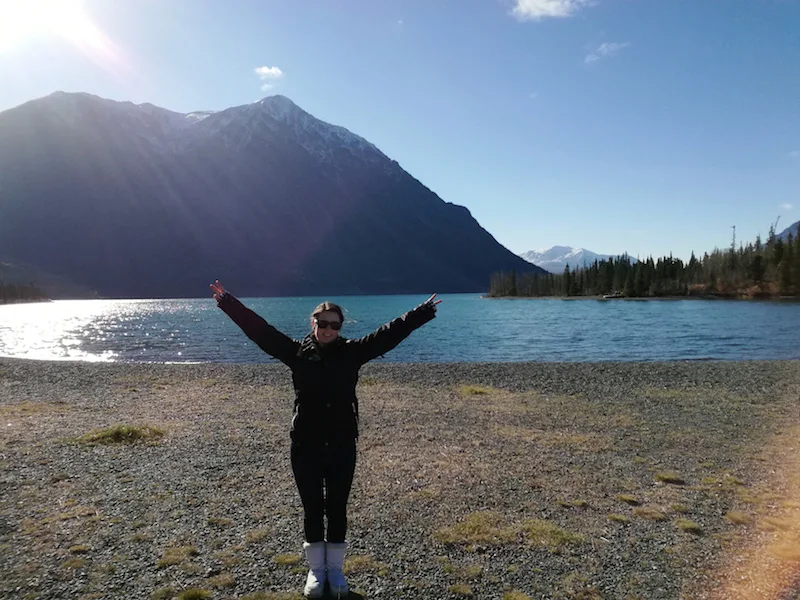 The Yukon offers endless hiking options, from the beautiful Kluane National Park to Tombstone Territorial Park and even Miles Canyon, just minutes from the capital city, Whitehorse. So get your hiking boots on and get into the great outdoors.
Camping
Camping in the Yukon is not like camping in the UK.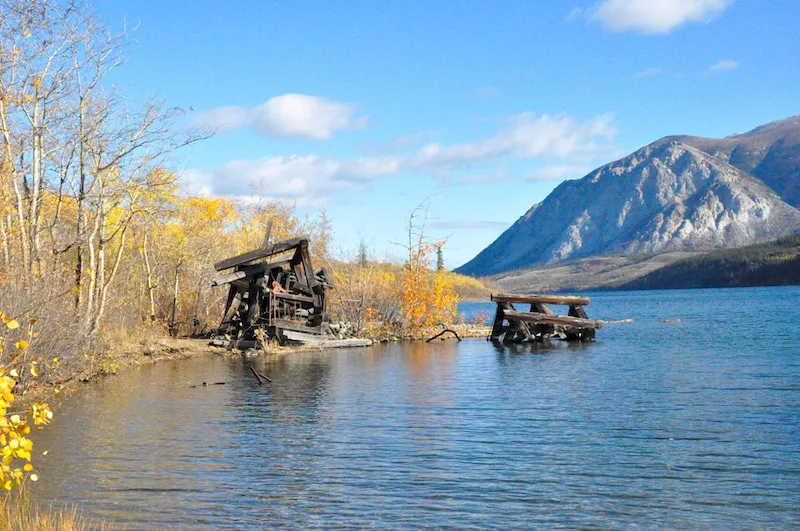 For starters, you can pretty much just pick a spot and camp for the night. If you'd rather be where there are some toilets and a bit of firewood, you can settle into one of the many campsites in the territory, which boast some of the most jaw-dropping scenery you've ever seen in your life.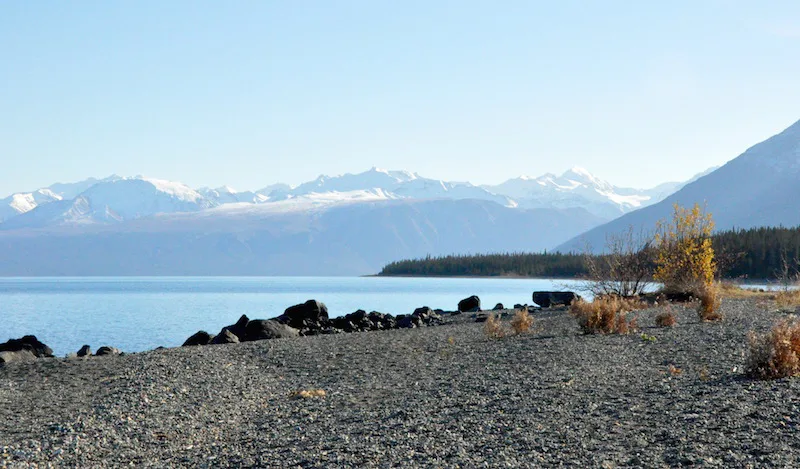 As an added bonus: in summer it never gets dark, so you don't even need to pack a torch!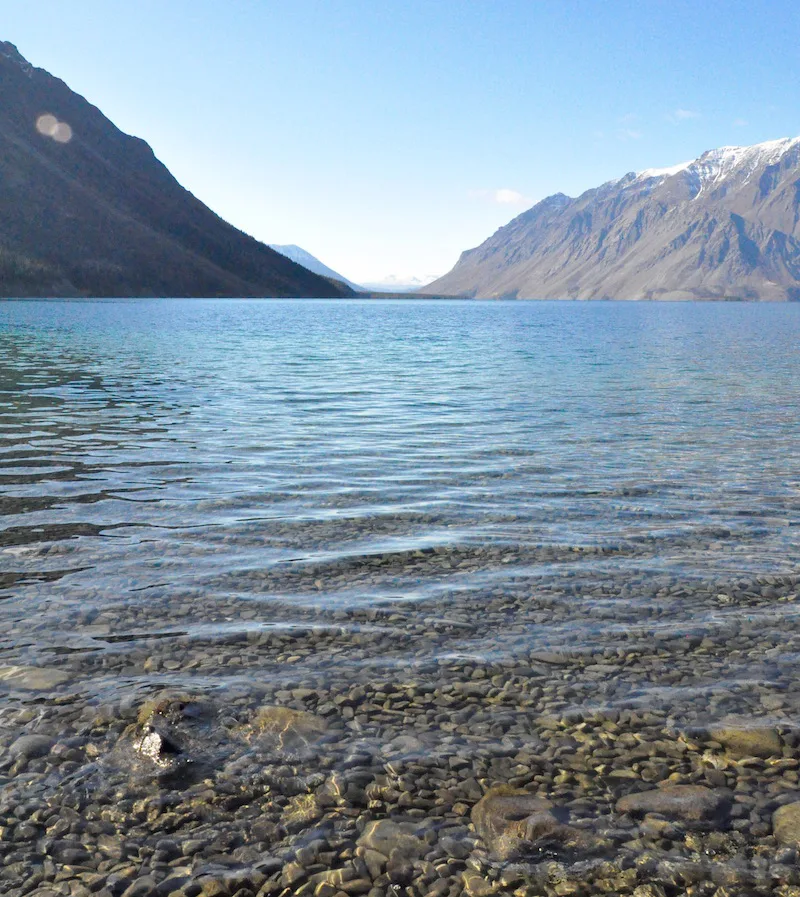 Fishing
Almost everyone I spoke to in the Yukon loves fishing. And there are some tasty fish to be caught in the many cold, vast lakes dotted throughout the territory.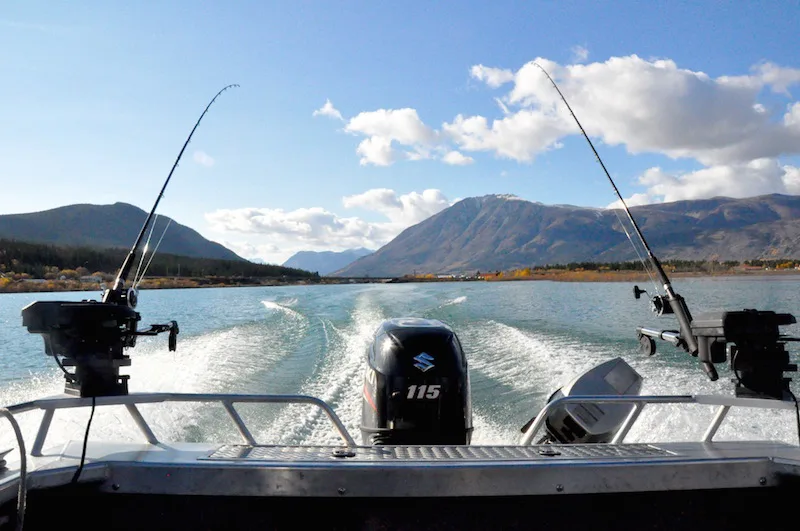 If you're lucky, you'll catch lake trout, Arctic grayling, rainbow trout and salmon, as well as plenty of other fish I'd never heard of.
And if you're not so lucky…well, at least you'll have scenery like this to keep you entertained while you wait.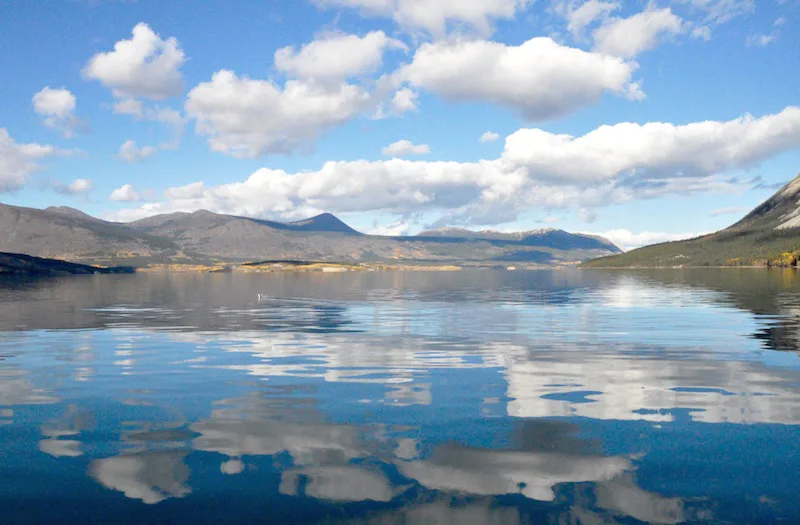 [column size=one_half position=first ]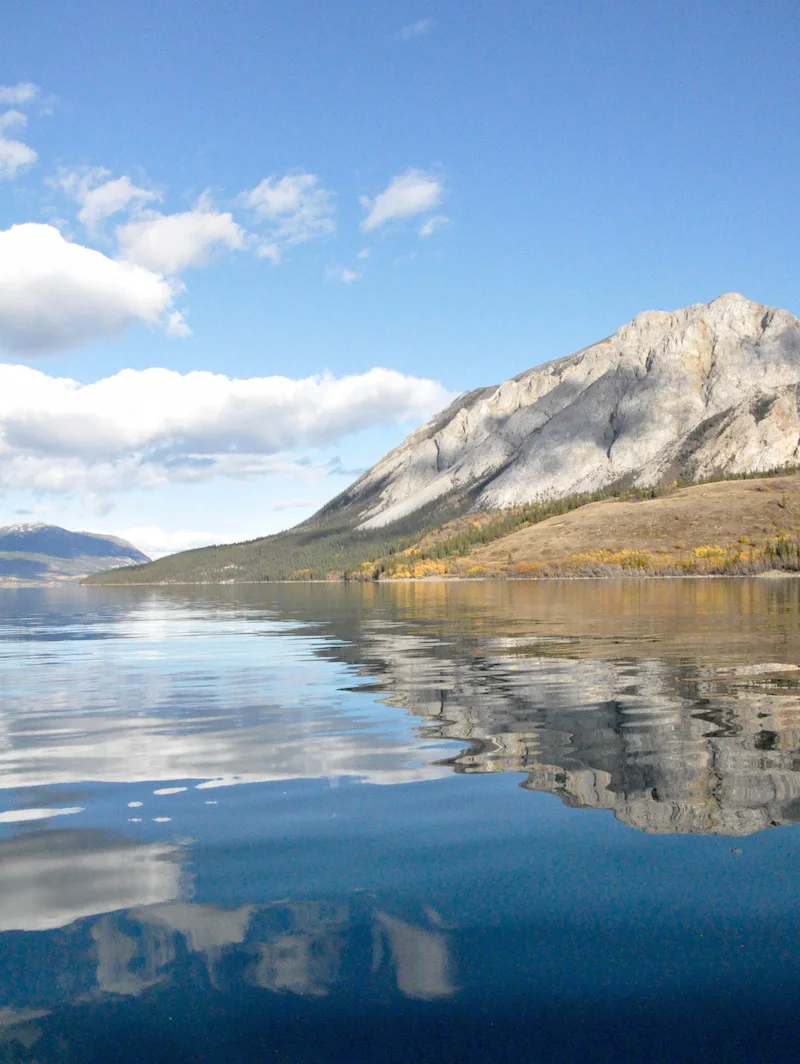 [/column]
[column size=one_half position=last ]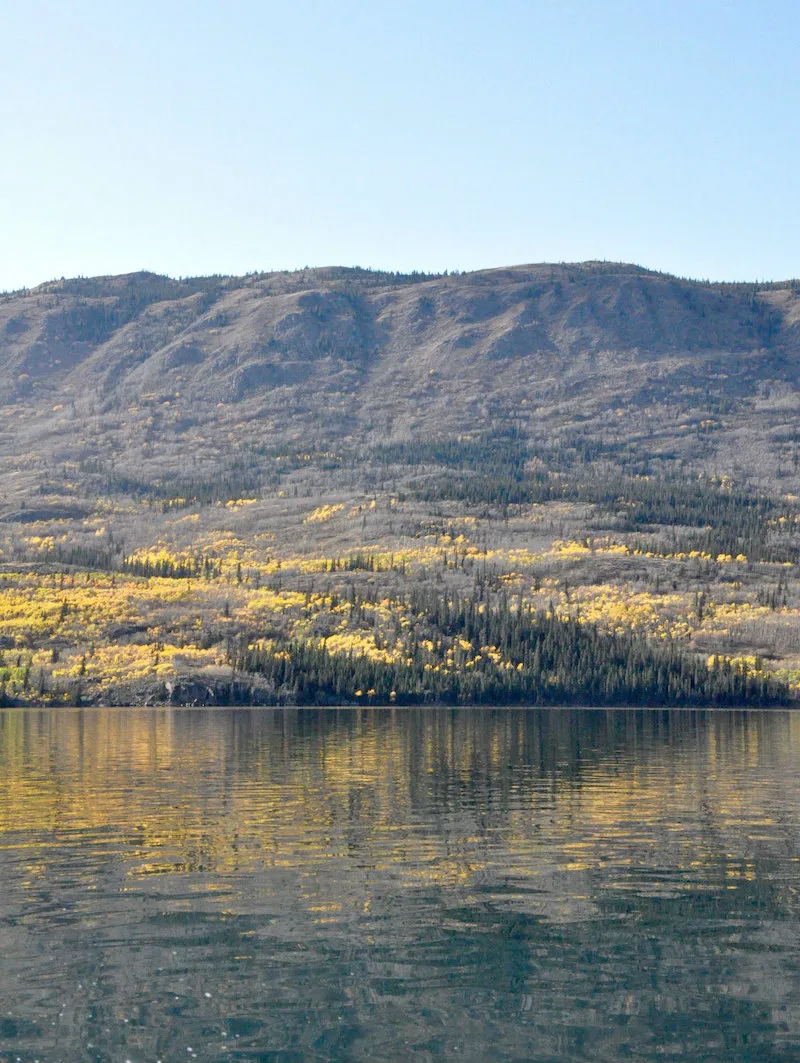 [/column]
Canoeing/kayaking
This particular adventure can be as chilled or as thrilling as you like.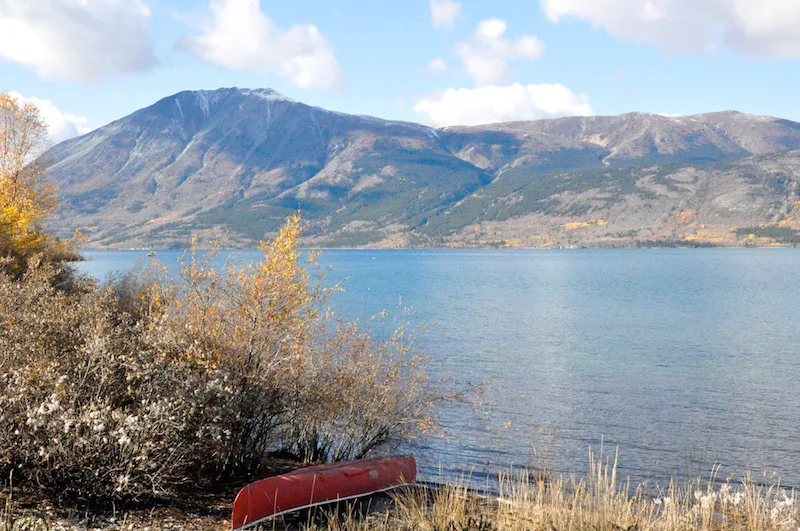 Take a relaxing paddle along one of the Yukon's many glassy, pristine lakes and watch the birds darting in and out of the water…or paddle your canoe all the way up the dangerous Yukon River to Dawson City.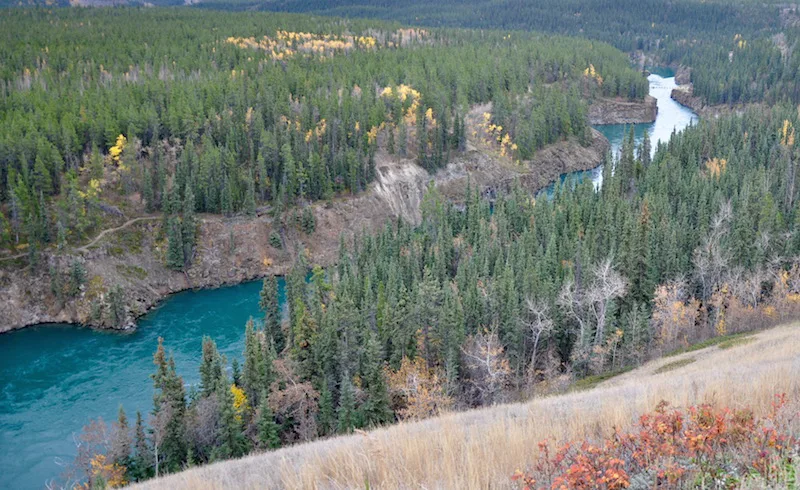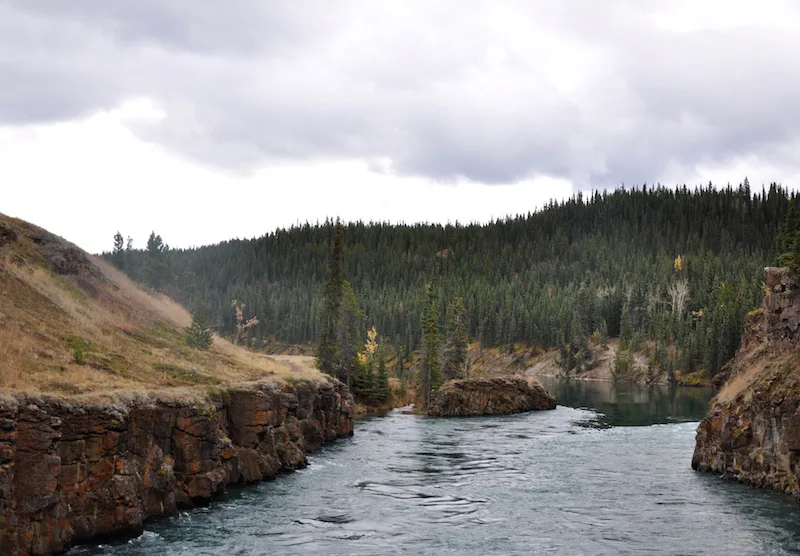 You'll have to look out for rapids and bears along the 460 mile route, but you'll have the opportunity to follow in the footsteps of those who sought fortune in the famous Klondike gold rush.
Thanks to Destination Canada and Travel Yukon for inviting me along to experience some adventure in the Yukon!
Pin this