Ljubljana, Slovenia's capital city, is exactly how I imagine European cities should be.
There are certain cities, such as Paris, Barcelona or Venice, and you know exactly what they will be like before you ever set foot there. You've seen so many photographs, or snippets on TV and heard countless recollections from starry-eyes friends who have returned from their weekends away there so you know exactly what they're like.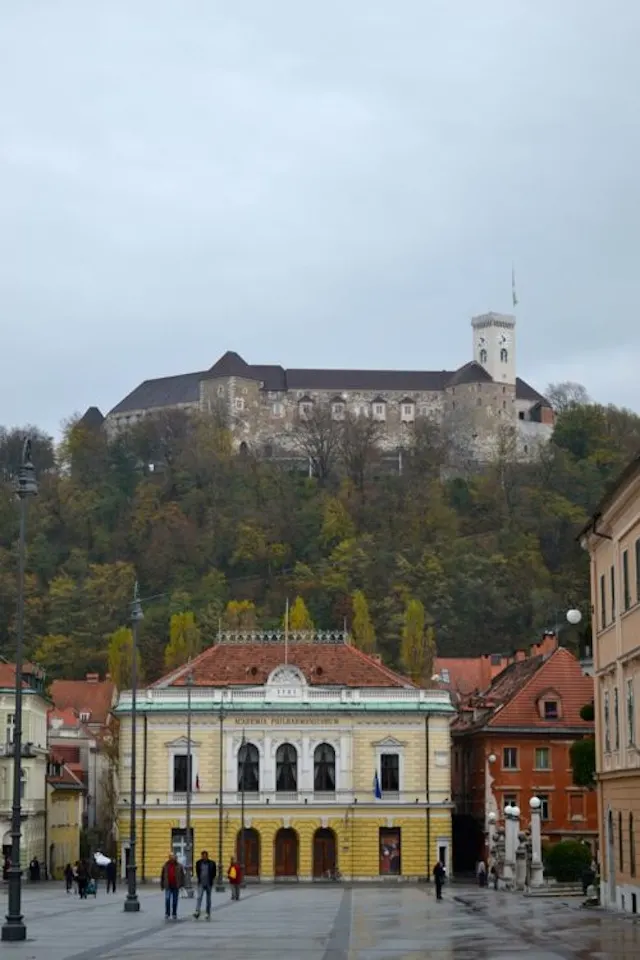 But Ljubljana (pronounced Lub-li-ana) was a relatively unknown city for me so I wasn't sure what to expect. What I did know was that it had a traditional European feel so I was imagining narrow rivers winding between tall, narrow houses. There would be crumbling old buildings, tagged with teenage graffiti and hundreds of years worth of wear and tear. Beneath the worn façade you'd still be able to see that it was once brightly coloured and designed by a flamboyant architect with a love for grand structures and an eye for pretty detail. Ivy and bright flowers would climb up the walls and laundry would hang from the rusting balconies overlooking the narrow streets. Everyone would have a tiny dog that would sit in the basket of a creaking bicycle as their owners swerved along the bustling streets.
Cafes would serve strong coffee on the cobbled roads and people would sit beneath the shade of an umbrella while enjoying a sweet pastry dusted with icing sugar. There is no sign of takeaway paper cups because this is a time to relax and enjoy the moment.
There are churches that look, dare I say it?, almost bland from the outside. Then you step inside through a huge door decorated with iron heads and it's so beautiful it takes your breath away. You feel like a child as you stare up at the ceiling with your jaw slack after it fell open in amazement. Intricate gold paintings dazzle your eyes as the flickering from the candles bounces off them.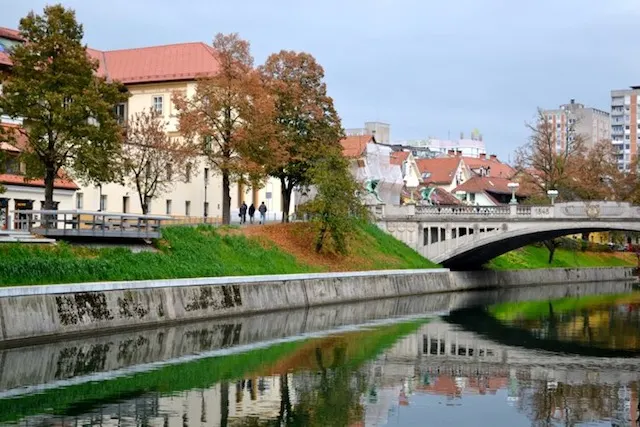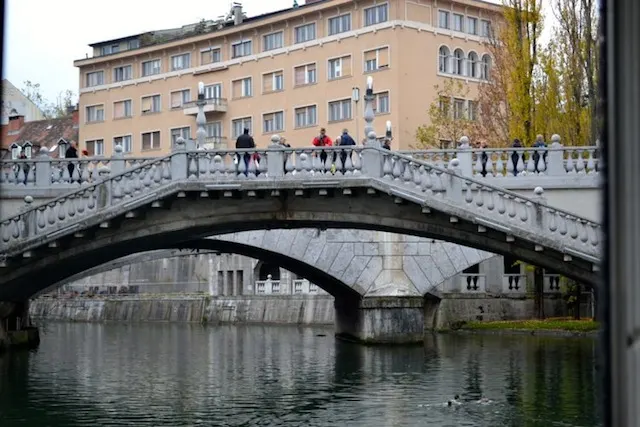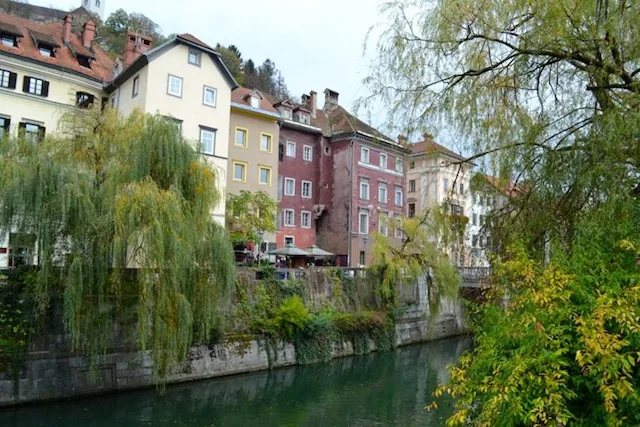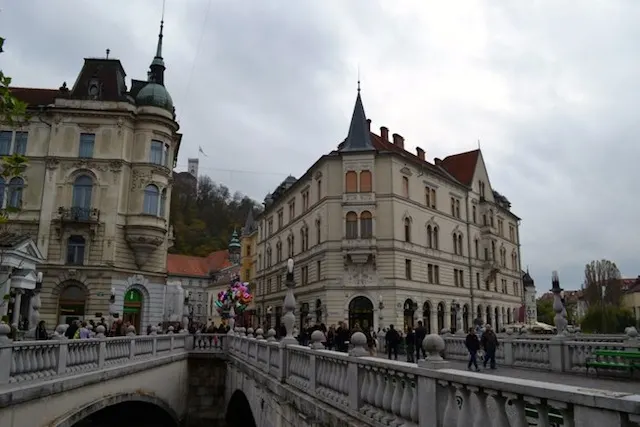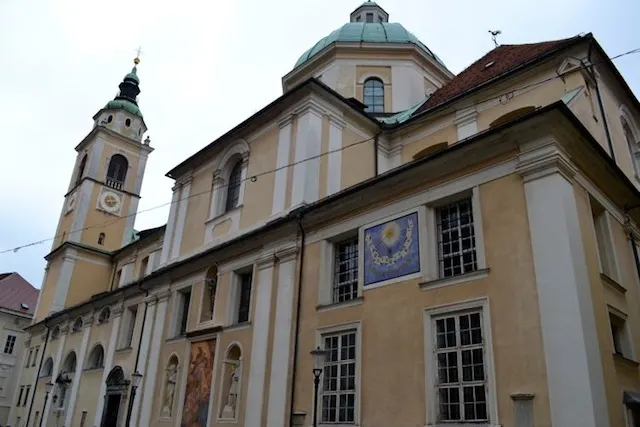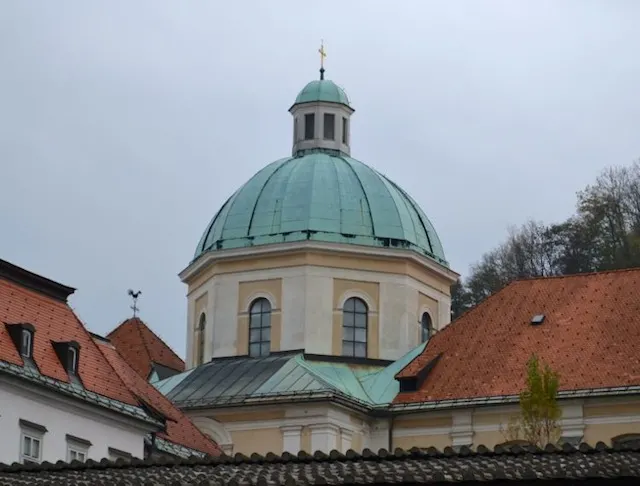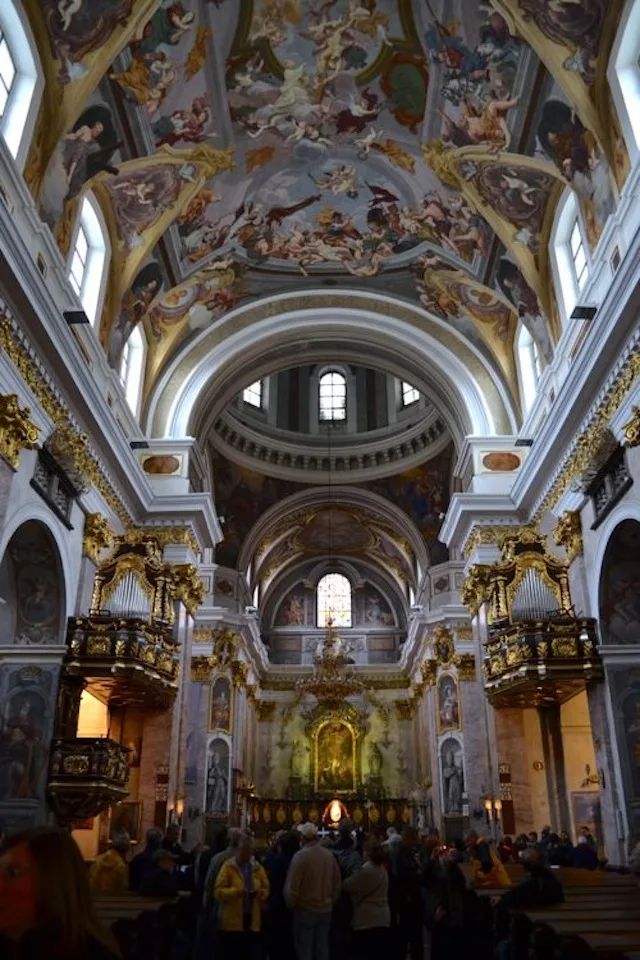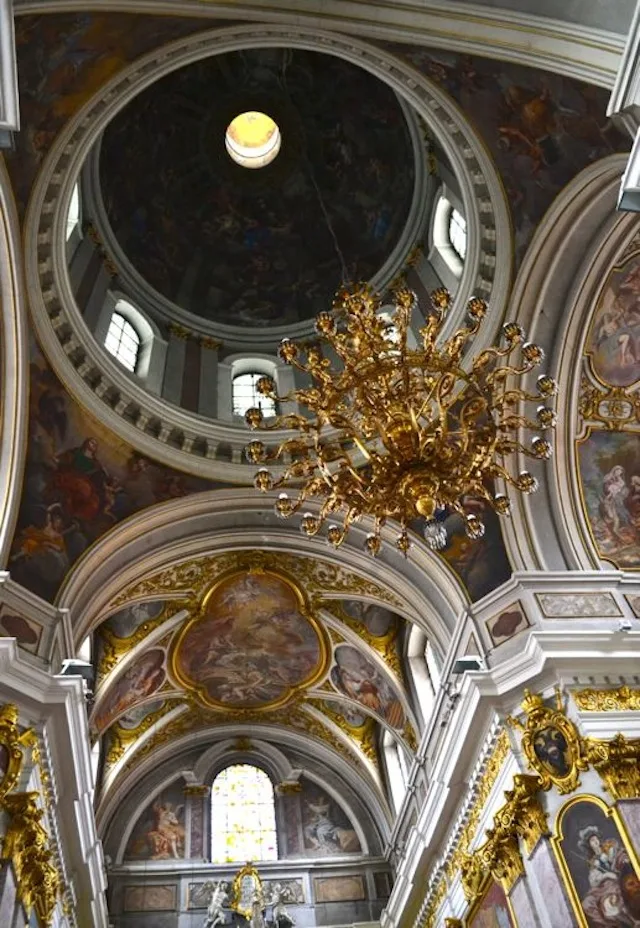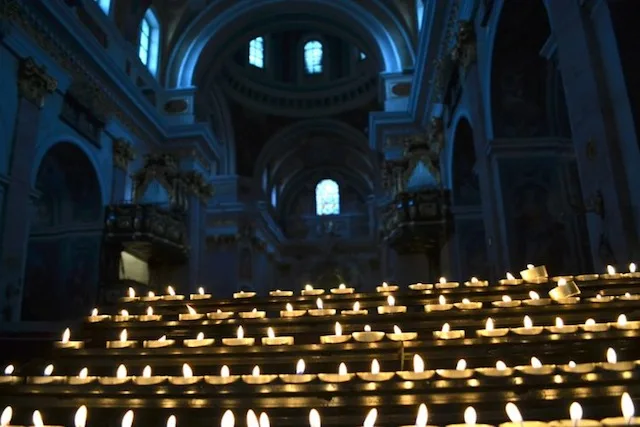 One of my favourite things about Ljubljana quickly became the castle that overlooks the entire city like a protective older brother. Even in this day and age, a castle on a hill makes me feel safe. It was built for that exact purpose, to look down on the people and protect them from intruders and any city that has a castle instantly feels like a welcoming haven.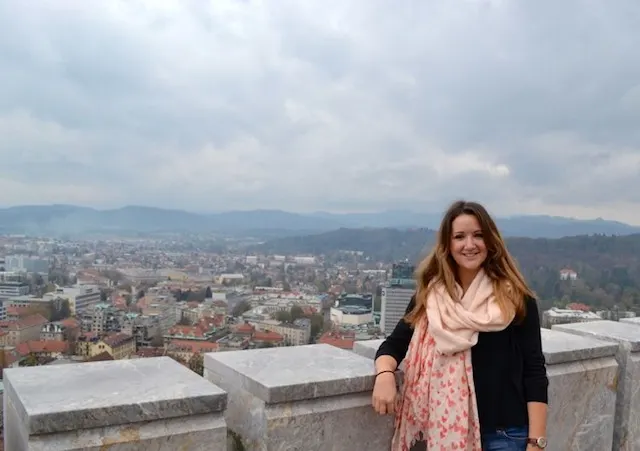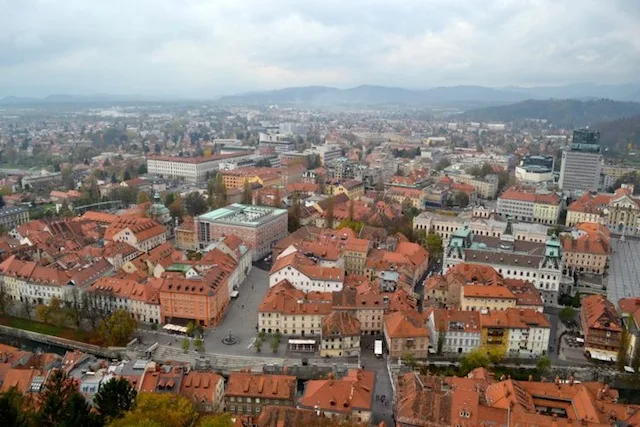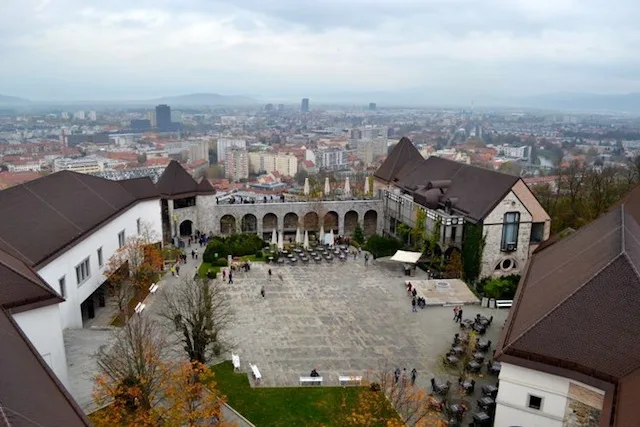 You're whizzed up to the castle in a modern funicular and from the bell tower you can see the brightly coloured roofs that look like a child's model town from the advantageous vantage point. Stroll around the castle that has embraced the modern world with skillful style. Among the castle grounds you'll find a bar that is buzzing with the hum of families and friends enjoying a Sunday afternoon catch up. What better place to have your Sunday dinner than in a castle!?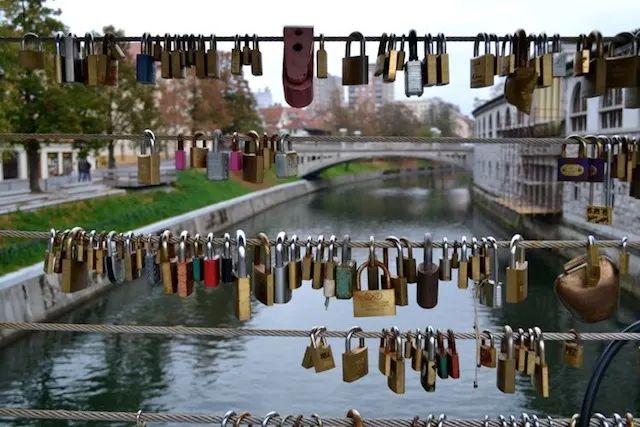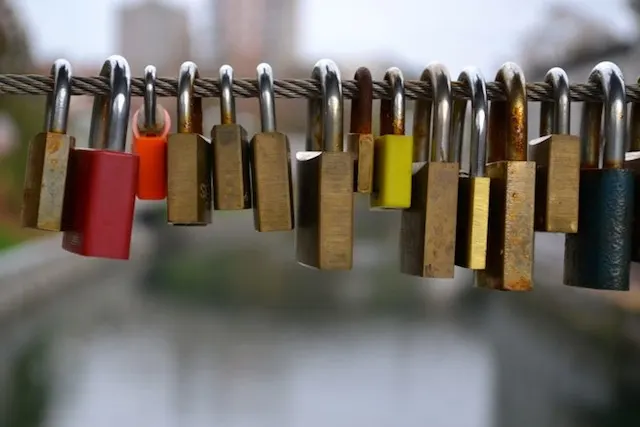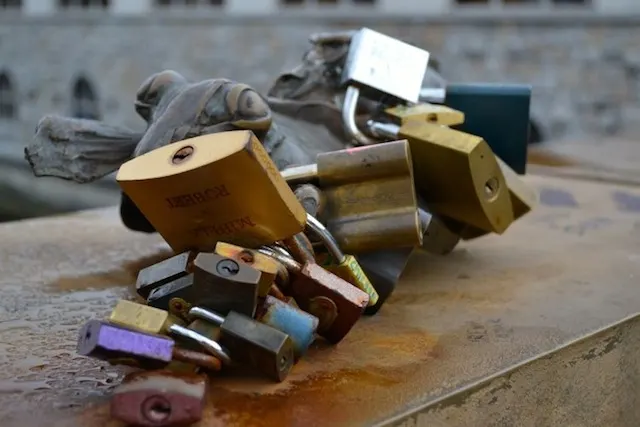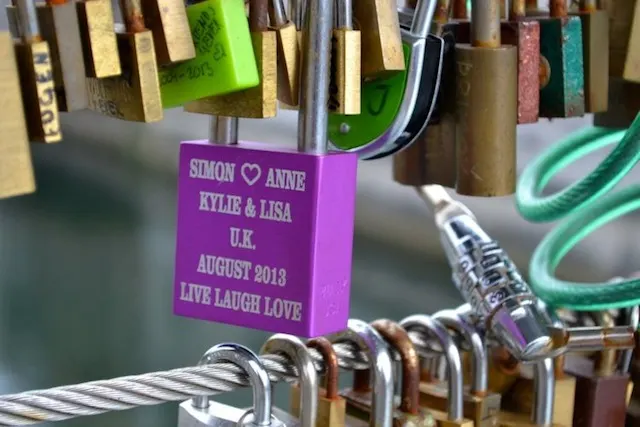 I visited Slovenia when I was on a cruise with Celebrity Cruises so I only had time to explore Ljubljana. I already know that I'd love to go back and see more of this beautiful country, especially to see Lake Bled. After speaking to the locals I found out that Slovenia is struggling to find it's place for tourists. The country is surrounded by Austria, Croatia, Italy and Hungary so they're still finding a way to stand out from the very competitive crowd. With such interesting countries on each side, Slovenia has managed to take a little bit of the culture from each country and make it its own.
Slovenian's are very proud of their beautiful nature and their eco friendly values so I've been told that it's likely it will become a popular place for nature lovers. It's the only country in Europe that combines the Alps, the Mediterranean, the Pannonian Plain and the Karst so I have a feeling that it could be the next big country for activity holidays too. One thing I do know is that I'll definitely be coming back to Slovenia to explore some more!