I can't help but throw in a bunch of cliches when I tell you about Mahmaya Island. I apologise in advance but it's one of those places where every cliche fits.
The water really is crystal clear. The sand really is powdery soft and golden. The sky is cloudless. The sun is beaming. The beers are chilled to perfection and the snorkelling was like dipping into another world.
Mahmaya Island is a small island in Egypt about 45 minutes from Hurghada by boat. It's a popular day trip destination for people staying in Hurghada as you can spend all day on this beautiful beach and also take a snorkelling trip too.
I was skeptical about visiting Mahmaya Island due to all the Trip Advisor reviews I'd read. Some people had said it was paradise and the highlight of their holiday while others said it was overcrowded and they wished they'd stayed at their hotel.
To all the people who said they'd wished they'd stayed at their hotel I want to say a massive, 'bore off'!
Mahmaya Island was incredible. And obviously, anywhere this incredible is bound to attract tourists. If you're a tourist yourself you really can't complain. Just make some friends and have fun and accept that anywhere this beautiful will never be deserted.
Our boat trip to the island took a little longer because two dolphins followed us and briefly played in the wake of the boat.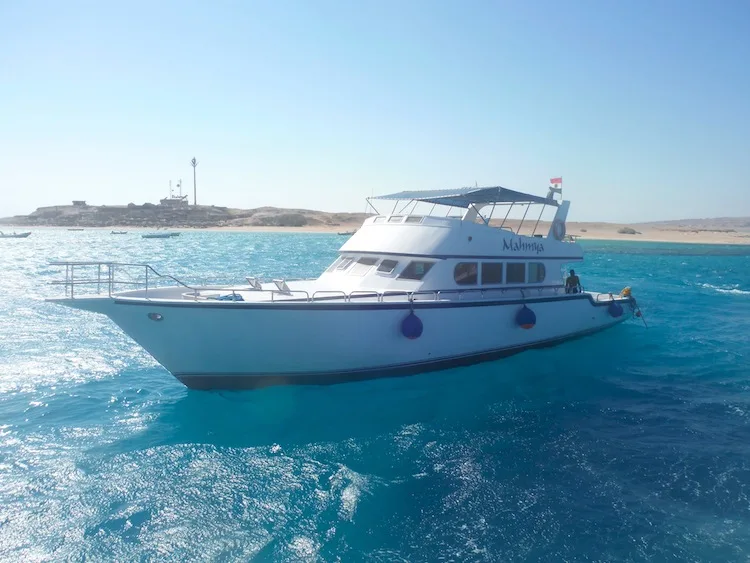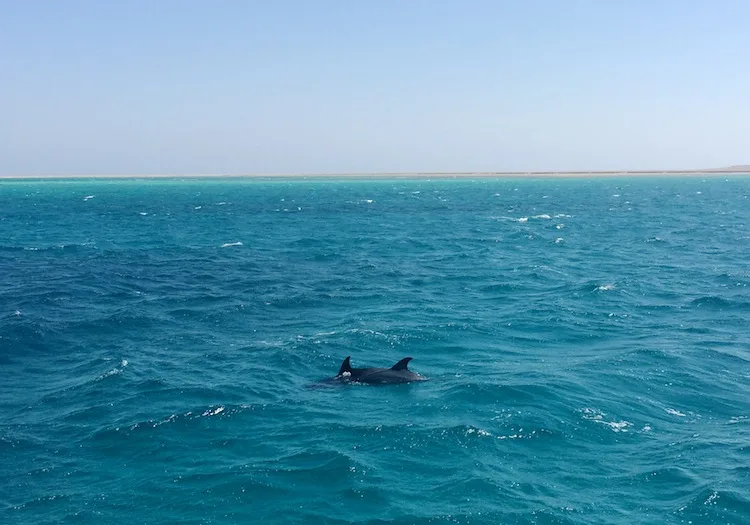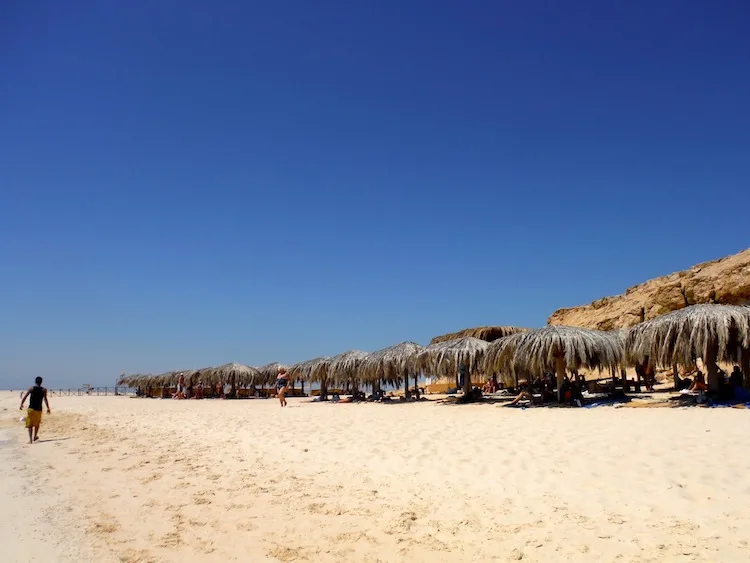 A section of the island is roped off and there's a bar and a restaurant and lots of wooden beach umbrellas with mats beneath. You can go beyond the ropes but there's nothing there other than couples doing their own hilariously cringeworthy photo shoots.
You're allocated an area depending on the boat you arrived on to make sure no one goes home on the wrong boat.
I'm guessing there must have been about 80 people on the island but it didn't feel too crowded. Some people would be taking a walk around the island, others are swimming, some are sitting at the bar and some are under their umbrellas so it's not like everyone is crammed together. There is a big inflatable thing to play on with a trampoline in the middle. It's a lot of fun but easily avoided if you're looking for a tranquil swim.
We arrived at the island at about 10am and had an hour to chill out before getting back on the boat to go snorkelling. This was my first time snorkelling in Egypt and it was incredible. The coral was so colourful and there were so many fish hiding among it.
A buffet lunch was served on the island and we had a few more hours to swim and relax before the boats left at about 3pm.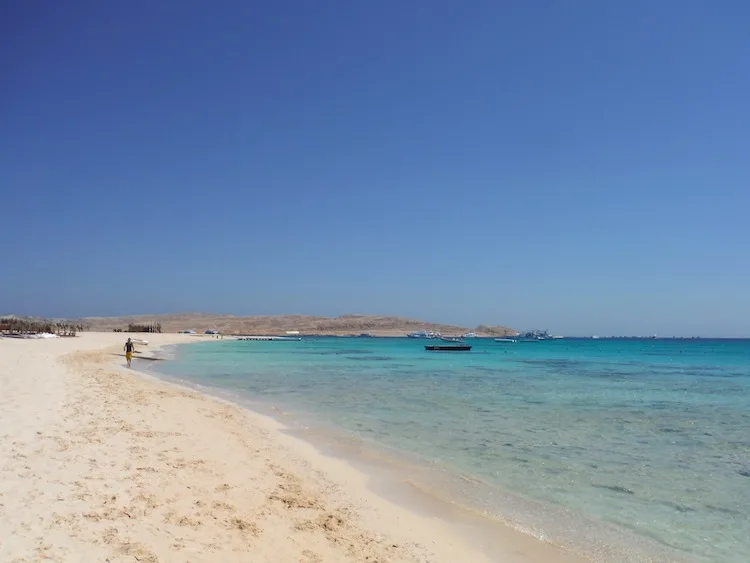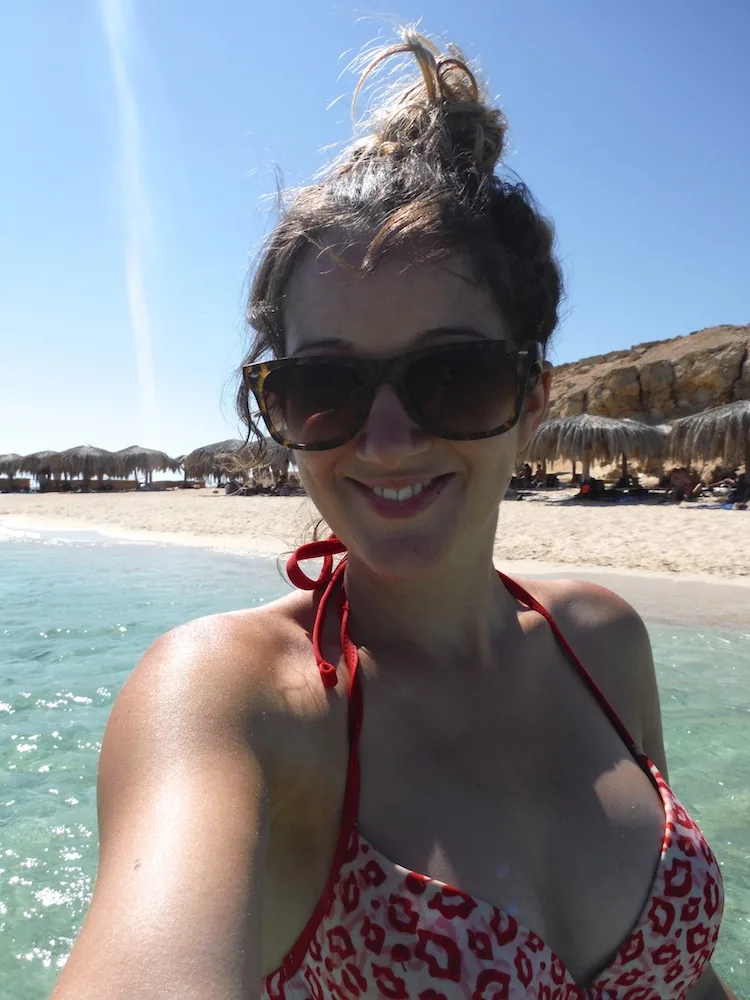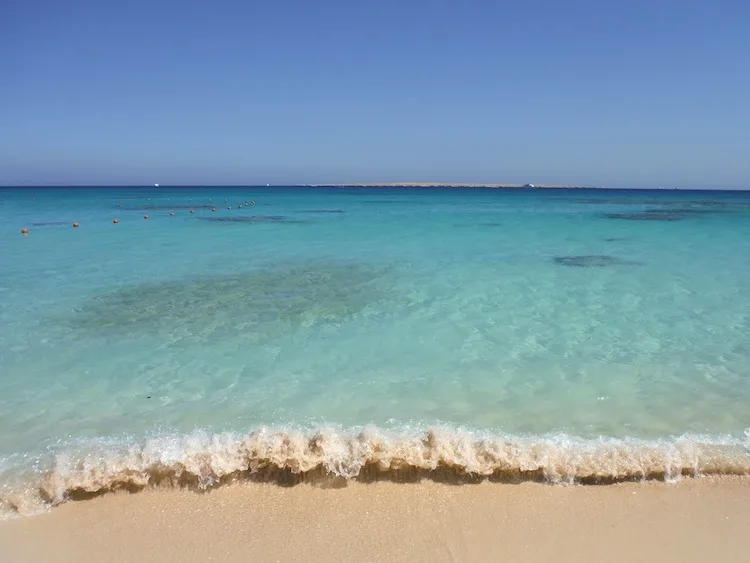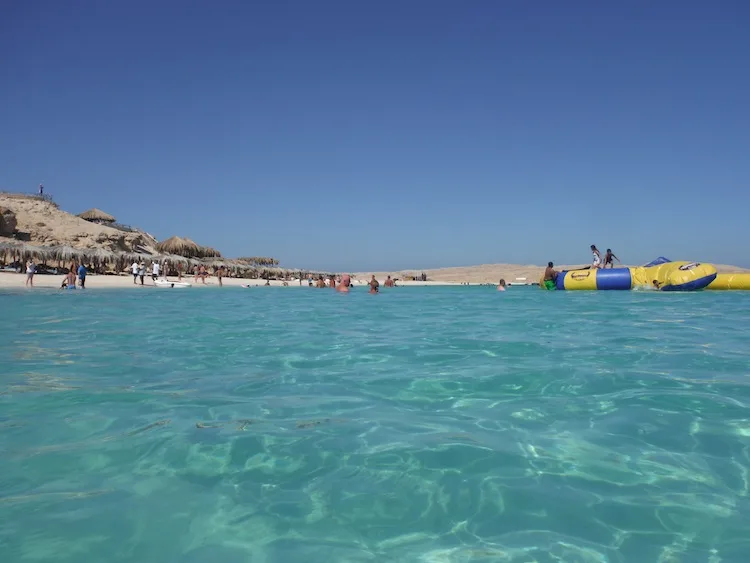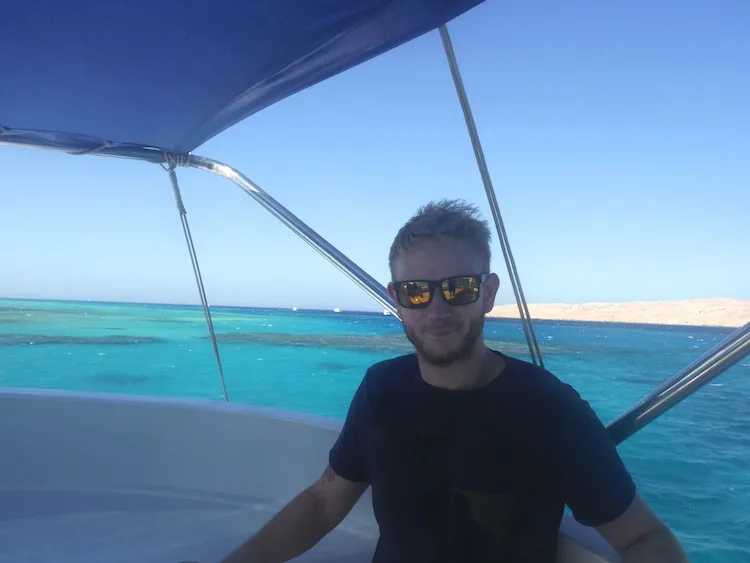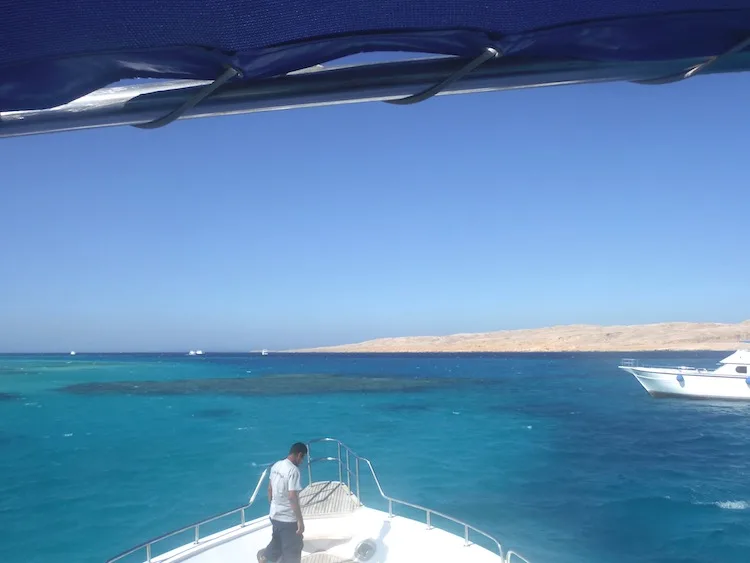 Is Mahmaya Island worth visiting?
I'd say 100% yes. It's beautiful, it's fun and it's a great change from your normal hotel routine. Don't arrive here expecting to be the only people on the island but it's not going to be packed like Disney Land. I didn't see any beaches around Hurghada that were this nice and it does feel like a little slice of paradise.
I visited Egypt with Thomas Cook and spent one week at Baron Palace Resort.