This time last year I was terrified. I wasn't even admitting it to myself how scared I was. I'd just quit my secure, fairly well paid, interesting and enjoyable job and decided to go it alone.
Yep, I'd just plunged into the big bad world of freelancing!
I wrote a blog post about it, 'I'm going freelance!' and I was overwhelmed by the support and interest you guys showed.
I couldn't believe how many comments and emails I received from people who wanted to do it for themselves or had delved into freelancing recently. Many people were just curious and some were confused as to how I'd actually make a living.
I've had a couple of requests for an update as well as a few FAQs to answer so I thought one year on was the perfect time…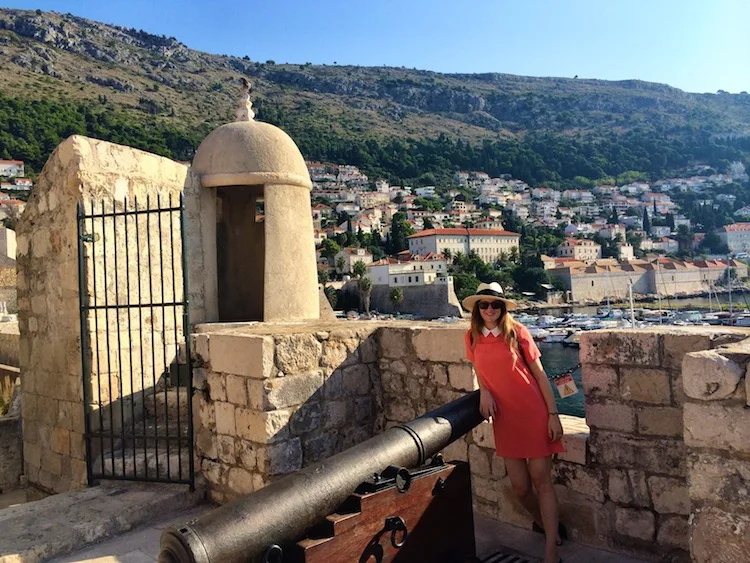 What do you actually do as a full time blogger?
This is the question everyone is thinking but no one wants to ask! I can see the cogs whirling in people's brains as I tell them I'm a travel blogger and they try to figure out what that means.
I have a few different roles that are the same but different. Everything is essentially related to bringing traffic to a website.
Here are my 5 main jobs:
1. Running this blog
This is funny one because running The Travel Hack is my favourite job and the most time consuming but it's also the one that earns me the least. I earn money on The Travel Hack through sponsorships, promotions, competitions, social media campaigns, affiliates and reviews.
The reason I spend so much time on The Travel Hack without making an awful lot of money is because this is my portfolio for all the other services I offer and this is usually how my clients find me. Without my blog I wouldn't have any of the other little jobs that bring in the big(ger) bucks.
2. Copywriting
Copywriting is essentially writing for websites. I began copywriting years ago when I was backpacking in Asia because it was something I could easily fit around my travels. That still applies and it's a great job for busy people because you're generally given a project and a deadline and you can do the work when it suits you.
Sometimes I'll be writing destination descriptions, SEO optimized blog posts, ghost writing for other people's blogs or writing travel related blog content under my own name.
3. Social media management and strategy
With my social media experience I offer consultation services on social media management and strategy. Most of my clients want to use social media effectively but simply don't have the time or resources. I teach them how to use social media most effectively for their needs. I offer a few different classes and the most popular is, 'How to manage your social media accounts in 30 minutes a day'. Time is precious, people!
4. Blogging training
This is something I'd never expected to be doing but I've had many requests from my fellow bloggers asking for a personalised training session. I basically share everything I've learned from 5 years of blogging and quick tips to get ahead.
5. Website Development
This is another one I didn't expect to be doing. A have a few friends with a small business who all decided it was time to set up websites. These are plumbers, hairdressers, tutors, beauticians etc. The only problem was they were being quoted crazy amounts for website development and they had no idea if it was worth this huge investment.
A friend told me how much a developer had quoted her to do it and I nearly choked at the price. She's a good friend so I told her I could easily do it in half a day.
'But aren't you a….travel writer?' she asked (another person not really sure what I do).
'Well, yes, technically I guess but I know how to set up a simple website because I'm a blogger too.'
Two days later she had a website she was over the moon with (and something that quickly started bringing in new business) and I had a new string in my bow for freelancing opportunities.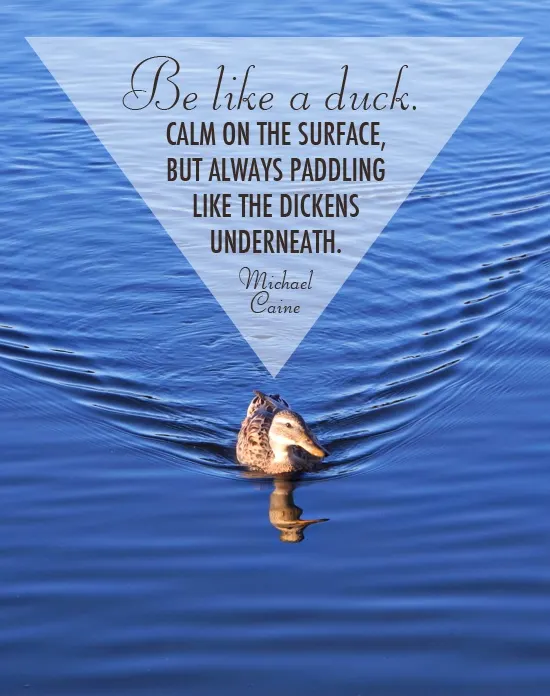 What made you finally take the leap and go freelance?
A lot of people (myself included) struggle to know when the time is right to become your own boss. It's tough because you can't get many clients while you're working full time but you can't leave your job without enough clients to support yourself.
There were 4 main factors for me when I decided the right time to go freelance
1. I kept asking myself, 'If I don't do it now, when will I do it?'
At the time I had no responsibilities. I lived in London but other than my rent and food I had no other major expenses. I knew that as I got older it would get harder and harder as I began to earn more money and have more responsibilities. I was only 25 when I made the decision to go freelance but it was the perfect time for me.
2. My old job
Another factor was my old job. I'd really enjoyed my job as the Social Media Specialist at Flight Centre UK but there was nowhere for me to progress and it was only a matter of time before I left. Knowing I would have left sooner or later made it easier to quit because I knew I'd be going through the job hunt at some point anyway
3. A backup plan
Before handing my notice in I applied for about 5 or 6 social media roles in London. I knew I'd never take any of these jobs but I wanted to gauge how 'employable' I was and see if I'd struggle to find work if I need to go back to full time employment. Thankfully, I was invited in for a first interview for every single job I applied for. I knew this didn't guarantee me any jobs but it reassured me I'd find work again if I needed to.
4. Earnings
I was earning an OK amount at my job, certainly more than most of my peers, but it still wasn't a huge amount so I didn't feel like I had a lot to lose.
I understand how people who earn six-figure sums get trapped in a job because they become accustomed to earning so much and could never earn a similar amount doing anything else. I didn't have that problem and, for the first time in my life, earning less than I wanted really benefited me.
5. Living on the essentials
I worked out that I actually only need to earn about £1,000 a month to survive. It was tough to know how much I'd be earning initially but I knew I'd easily be able to make this minimum amount so that was the deciding factor for me. Of course, I had savings but I'm happy to say they only grew once I went freelance.
How do you manage to get any work done when you work from home?
Lots of people ask me this! I think it's because most people's experience of working from is from their student days or snow days when they can't get to work.
When I was a student I really struggled to work from home but it's different when you're earning money from your work.
Trust me, when there's a direct correlation between how hard you work and how much you earn, you work pretty damn hard.
At first, I thought I'd work flexible hours and work from cafes around the world. Unfortunately, it isn't nearly that exciting and I pretty much work 9-5 Monday-Friday. This is when everyone else is responding to emails so I can get things done much faster.
It's also when all my friends and family are in work so it means I can be sociable in the evenings and weekends. Having an afternoon off to go out for lunch and go shopping sounds fabulous but it gets boring on your own so I'd rather work when everyone else does. The same applies to the gym. I couldn't wait to go to the gym at 10am when it's nice and quiet but it's full of pensioners at that time!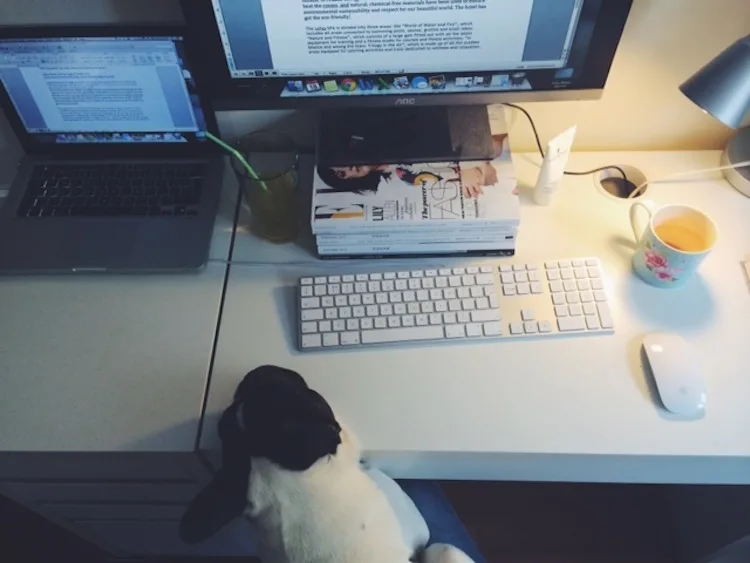 How do you manage to get client work done while you're travelling?
I don't. That's the simple answer.
At first I tried to juggle travelling with blogging and doing the work for my clients but it was too hard. It meant I didn't enjoy the travelling, the blog posts I was writing were either crap or written weeks after the travels happened and my client work suffered too.
So now when I travel I focus 100% on the travelling and the blogging. Then when I'm home I focus 100% on my clients.
I respond to emails on the road but that's pretty much it.
I used to do a lot more social media management where I actually run the social channels for brands. I love doing this and it was one of my main sources of income but it meant I could never relax while I travelled, particularly when I had 6-7 clients at one time. I can manage with 2-3 but any more becomes very tough because I worry I haven't responded to all the comments, queries or complaints.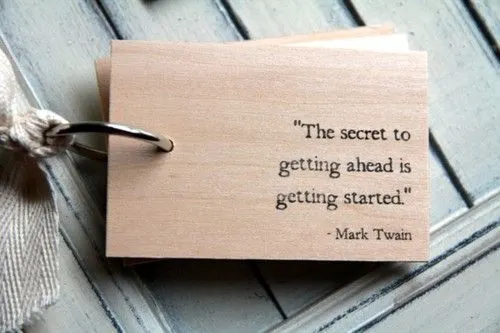 How do you get your blogging work done while you travel?
I like my blog posts to be as close to being live as possible. Unless it's a factual blog, I like to read about a blogger's travels from that week rather than what they did three months ago. That's the whole point of a blog, it's live and fresh and exciting, so I do my very best to post ASAP. This obviously means doing lots of work while I'm travelling.
The way I do this is:
1. Writing in a journal every time I stop for a break. Yep, I'm old school and write by hand in a scruffy journal every time I get on a bus or train or stop for a coffee. I jot down some notes every couple of hours so each blog post is pretty much written by the end of the day.
2. Editing and organising photos daily. Photo editing can be one of the most time consuming parts of blog writing so if they photos are all ready it makes it much quicker.
3. Planning beforehand. I often know what I'll be doing most days while I travel so I already have an idea of what I'll actually blog about. This means I can do my research first which again makes the blog writing quicker.
4. Using chill out time effectively. Most people take an hour or two before dinner to chill out while they're travelling. Unfortunately, bloggers don't have this luxury. While everyone else is napping, watching TV, reading and having long showers, I'm blogging. This means I get my work done but don't feel like I'm missing out on anything important.
5. Get plenty of rest. Some people can function on 6-hours sleep. I am not one of those people. I used to try and get more work done by sleeping less while I was travelling but this just doesn't work for me and I end up getting less done because I'm tired and grumpy.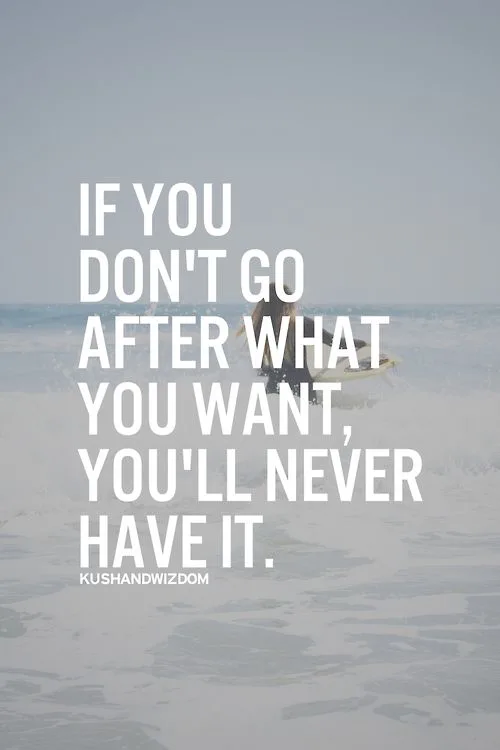 Have there been any moments where you haven't been sure you made the right decision?
Yes!
When I'd be freelancing for about 6 months I took a month out to travel to the USA. It was one of the best months of my life so I don't regret it but taking so much time off made things difficult because I didn't earn anything all month. The following month was a slow month so I really started to panic when a month later I barely had anything coming into my bank.
I felt frustrated and lonely working from home and started accepting jobs that weren't right for me. I took copywriting work that was underpaid, worked with clients on products I wasn't interested in and lost my blogging mojo and love for the online world.
Again, I started applying for jobs and I was even offered two jobs that would have been perfect for me. But as soon as these job offers came in I realised I wasn't ready to give up on freelancing.
Once I got my mojo back everything fell back into place with a few new clients I love and a regular source of income.
I hadn't realised how much my personal feelings an attitude would affect my work and ultimately my income. It's really important not to accept jobs I'm not 100% enthusiastic about because otherwise they become a chore and I stop loving what I'm doing.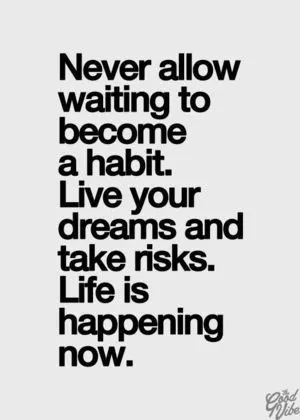 How much time do you spend worrying about the next pay check?
Apart from the two months I mentioned above, I actually don't worry too much about getting my next pay check. My income is really spread out so I don't have one big lump sum that comes into my account each month. It tends to come in dribs and drabs. This means my account is never full with a nice chunky amount like it would be with a regular pay check. But it also means it's never empty because at least 2-3 times a week I'll have a different client pay me.
I've started to worry a little bit more now because I've just bought a house. I had a stash of savings that was my safety net if I ever had a bad month but now those savings have gone into the house deposit. Argh!
Would you do anything differently knowing what you know now?
The only thing I'd do differently is keep a closer record of my expenses. There is nothing more boring than going back through old receipts and bank statements!
I'd also set up a separate business bank account sooner. I used the same account for personal and business expenses at first and it all got very muddled and confusing.
Are you planning for 10, 30 years down the road?
No, I'm not really but I know I should. The problem with blogging is that things move so quickly and the internet changes. 2-3 years ago bloggers were making a fortune from selling sponsored links but that's very much frowned upon these days so those bloggers have had to come up with a whole new strategy.
I think it's important to think about the future but also adapt to the changes life throws at you. I regularly take courses to ensure I'm up to date with the latest trends and I think this year will be the year to develop and expand. But no, I'm really not sure exactly what I'll be doing in 30 years time.
Do you have a contingency plan?
No. Sorry I can't elaborate more but I just don't. Maybe I should. Argh, that's another thing to worry about.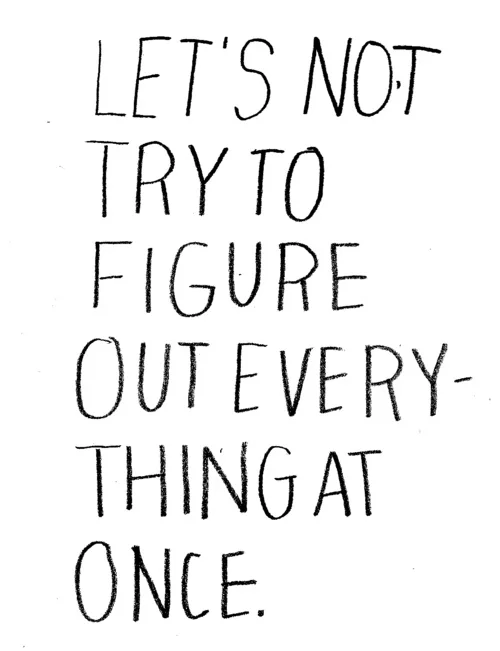 How much time do you spend looking for travel writing opportunities?
I've actually been really lucky so far and I've only ever pitched for one job. That was a job I saw in a Facebook group so I just stumbled upon it during my regular scrolling.
Other than that I've always been approached by other people and then passed along as a recommendation. (I know, REALLY lucky!)
There was a time when I did a lot of networking and went to some kind of networking event at least once a week. This definitely helped to get to know the right people so, although I can't quantify how much networking helped, I'm sure it did help a lot.
What would be the one thing you wish someone told you before taking the plunge into freelancing?
Make the most of having colleagues while you can. I really miss my work colleagues and often get lonely working alone. I'd give anything to have an annoying team meeting or get stuck chatting to someone at the water cooler!
It's important to build up a network of other freelancers so you can support each other and chat about your work.
I also wish I'd known how difficult it would be to get a mortgage if you work for yourself.
I wasn't planning on buying a house so it didn't even cross my mind but things changed and my boyfriend and I decided to buy. It's now costing us quite a lot extra to get me on the mortgage because I'm considered to be financially dependent on my boyfriend as I have less than 3 years worth of records to show my self-employed income. It's really frustrating but that's just the way it is.
And finally, the question that everyone really wants to know…
How am I doing financially?
Without going into too much detail (us Brits get funny about discussing how much we earn, you know), I'm doing pretty flipping well. Surprisingly well. I'm earning 40% more than I did in London and now I don't live in London my expenses are pretty much halved.
So, yea, it's all good and I'm really excited for the next year!
The very best advice I could give to anyone is to work hard and be nice. It's a small world and people talk. Be nice to everyone and work your socks off and you really can't go wrong. You don't need to be a rocket scientist or have an uncle who knows 'all the right people'. You just need to work flipping hard and be a nice person to be around.
[one_half]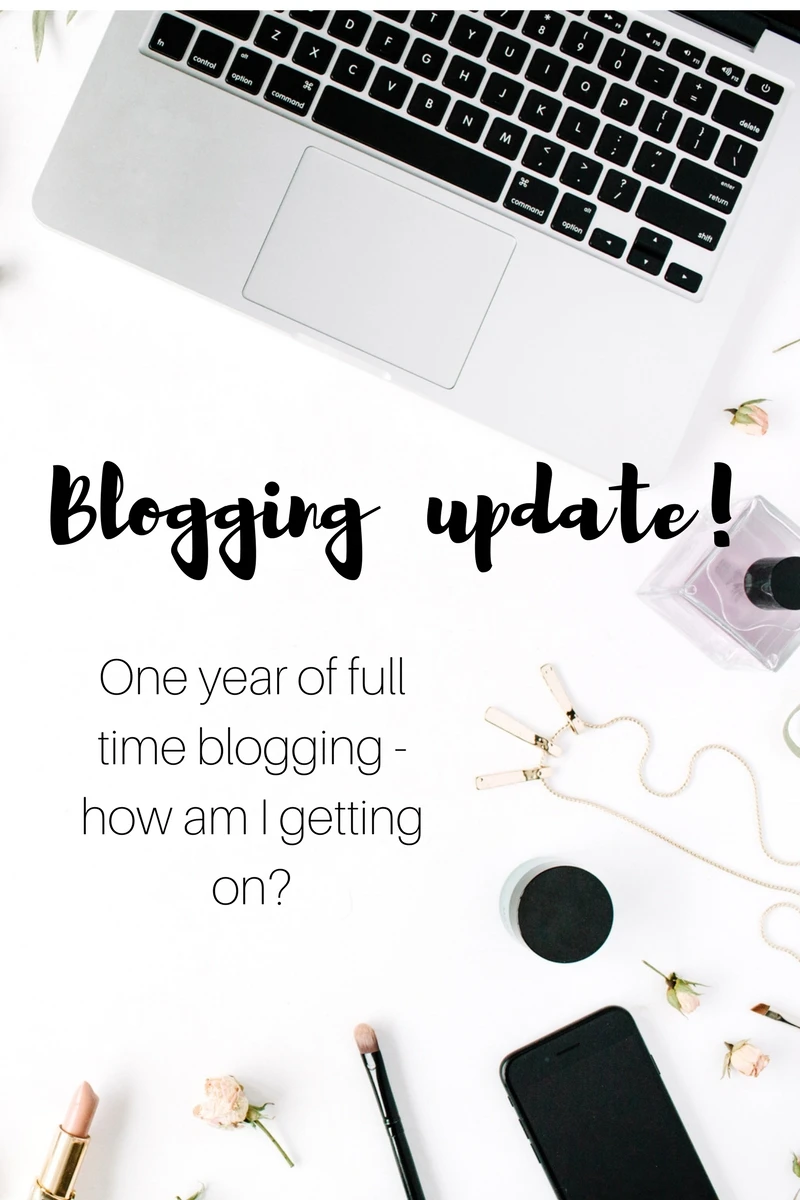 [/one_half]
Check out The Blogger Course for more tips and blogging advice!