We all know we should look after ourselves – both our minds and our bodies – but how many of us actually do?
Now more than ever we're bombarded with messages encouraging us to live a healthier lifestyle. The rise of 'clean eating Instagrammers' prove how much we love the concept of living a healthy life. But most of us are doing the complete opposite.
People are more stressed and more overweight than ever before. We're so busy being busy we don't have time to look after ourselves.
Does anyone else feel like it's time to hit the reset button? It's time to go back to basics and learn how to look after ourselves properly. It isn't about fad diets, unachievable exercise regimes or comparing yourself to the person on the treadmill next to you (who just happens to be that girl who looks like a supermodel even after running 5k!)
It's about figuring out what you need and what works for you.
It's about stepping back from your busy life and seeing things from the outside – because sometimes you've got to do that to figure out what's right.
And this is exactly what I did during my week at Azulfit, Yoga and Pilates Retreat in Fuerteventura, the Canary Islands.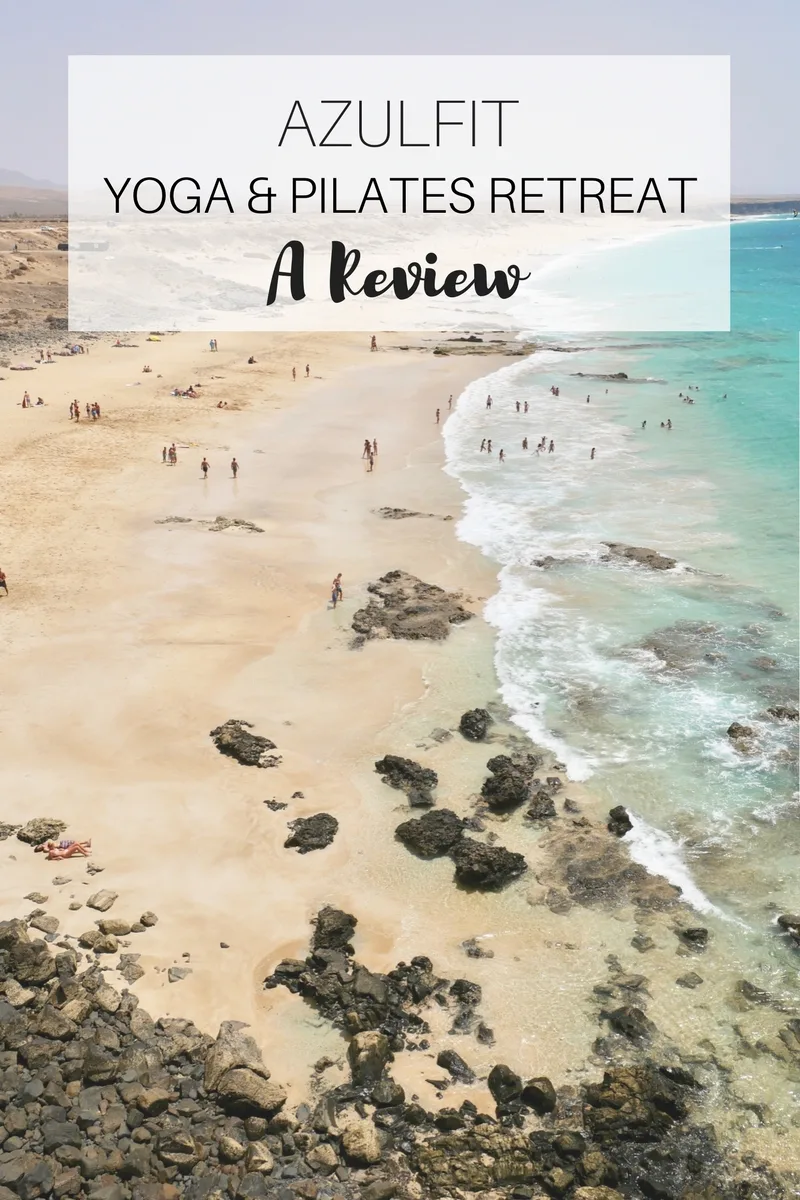 I visited Azulfit back in 2013 when I'd been looking for an affordable yoga retreat somewhere hot and sunny and I found the perfect place. I'd stayed at Villa Azul which was one of their retreat centres at the time but since then they've moved to a bigger and better villa, Surya Retreat. This retreat was as stunning and homey and unique as the one I remembered but, as they'd promised, it was bigger and better in every way.
I was staying in one of the lovely, rustic cabins set in the villa's gardens and next to the pool. It was basic but cosy and I felt very much at home in my little cabin.
I was there during a speciality detox week which meant most of the people at the retreat were on a super strict healthy regime!
Let's start with a look around Azulfit's Surya Retreat…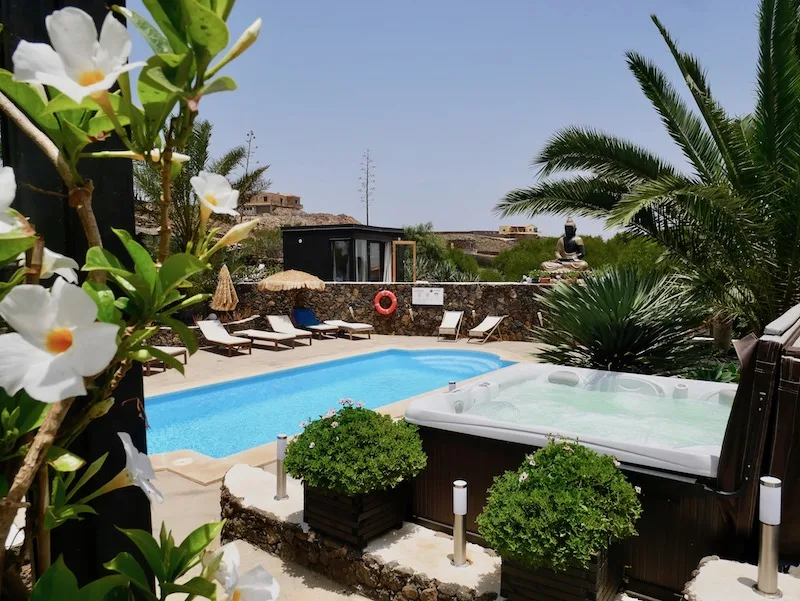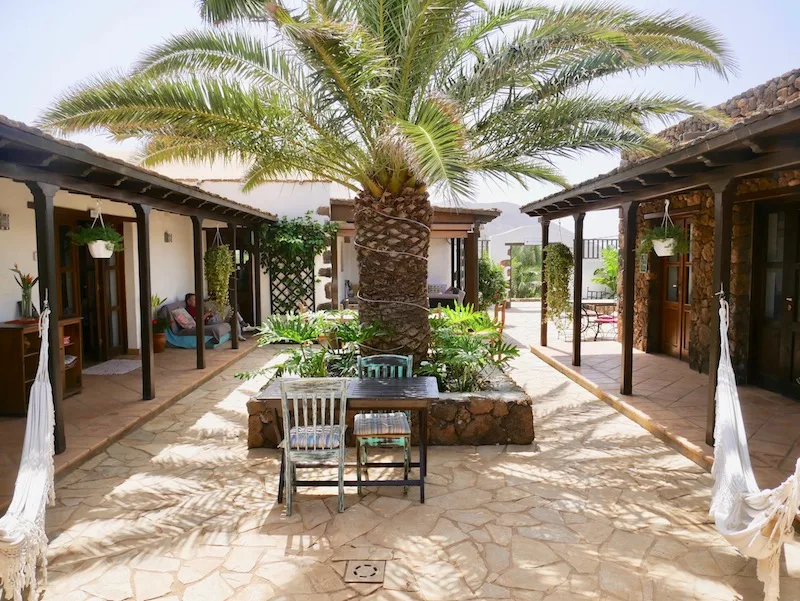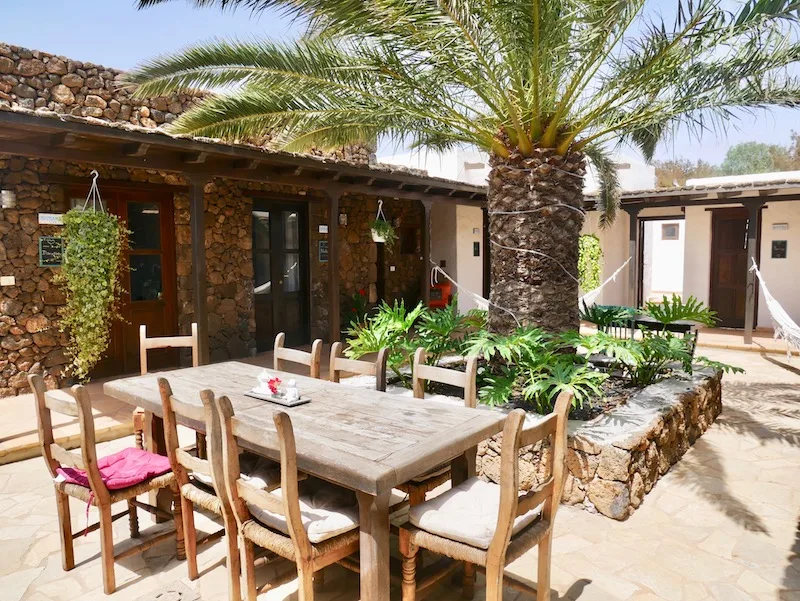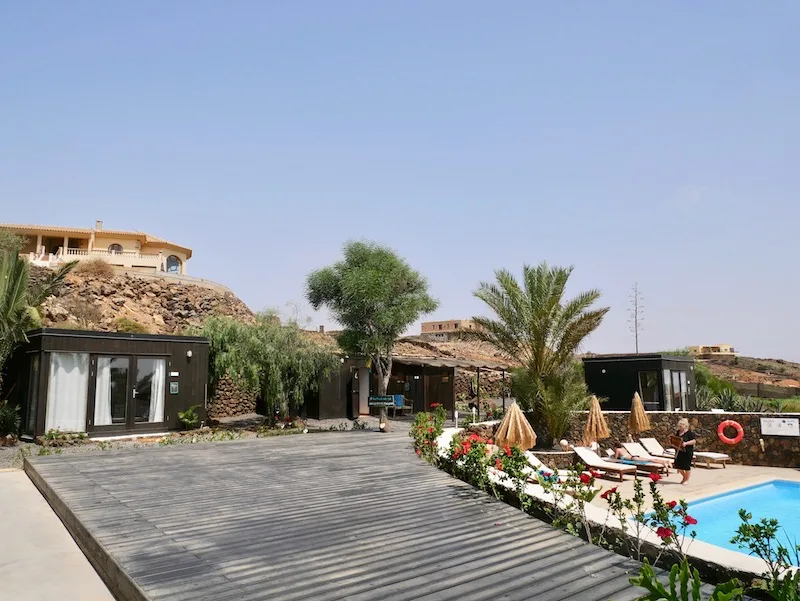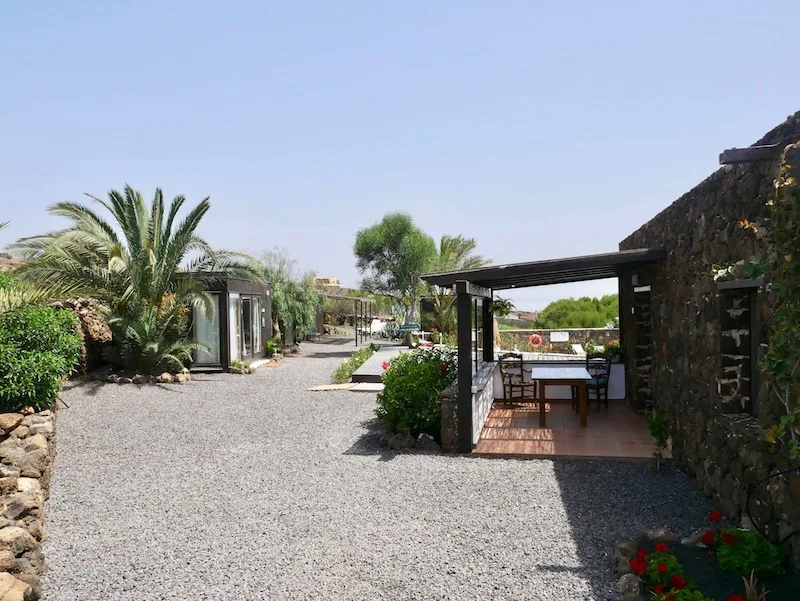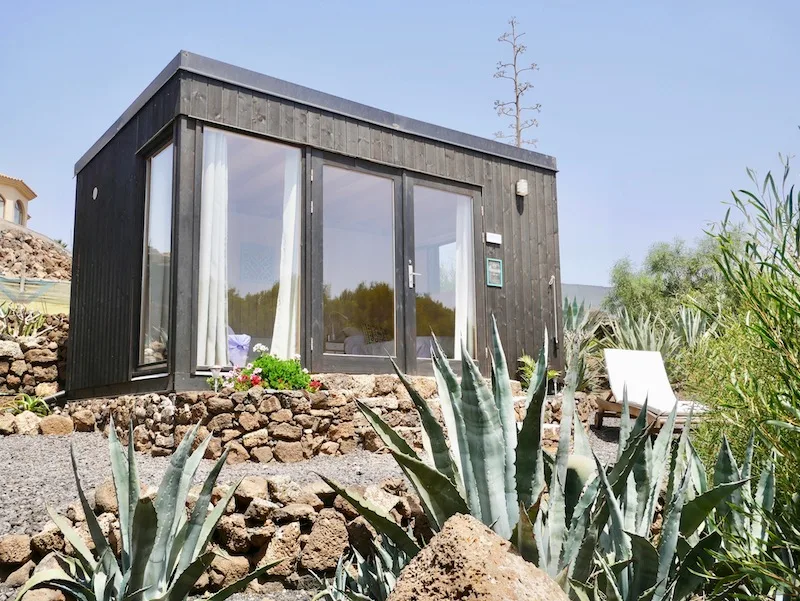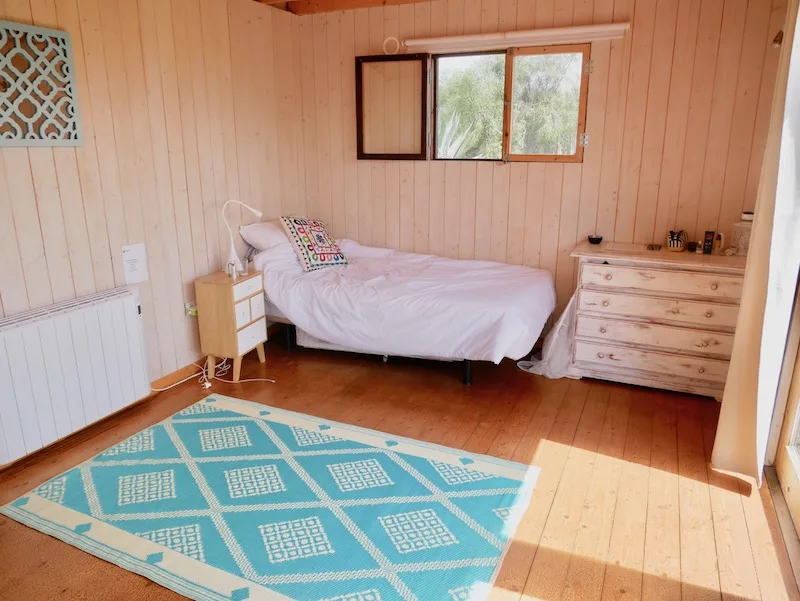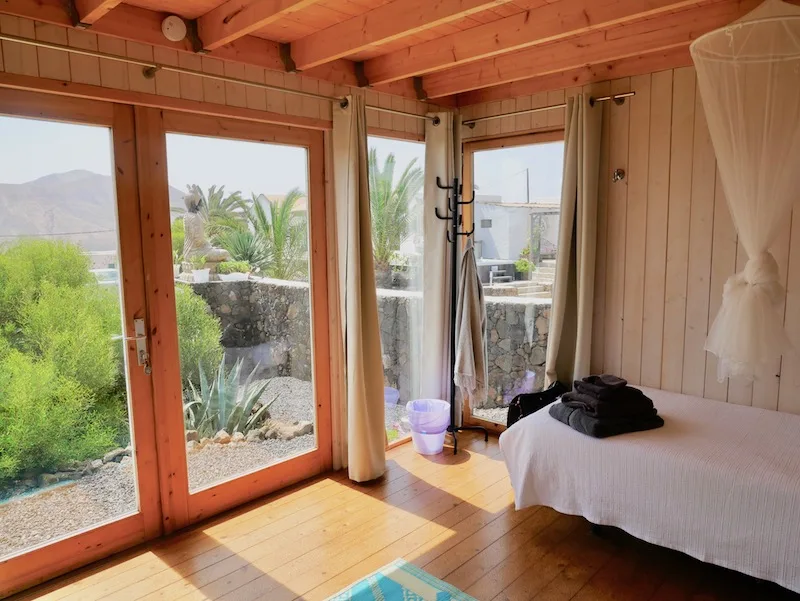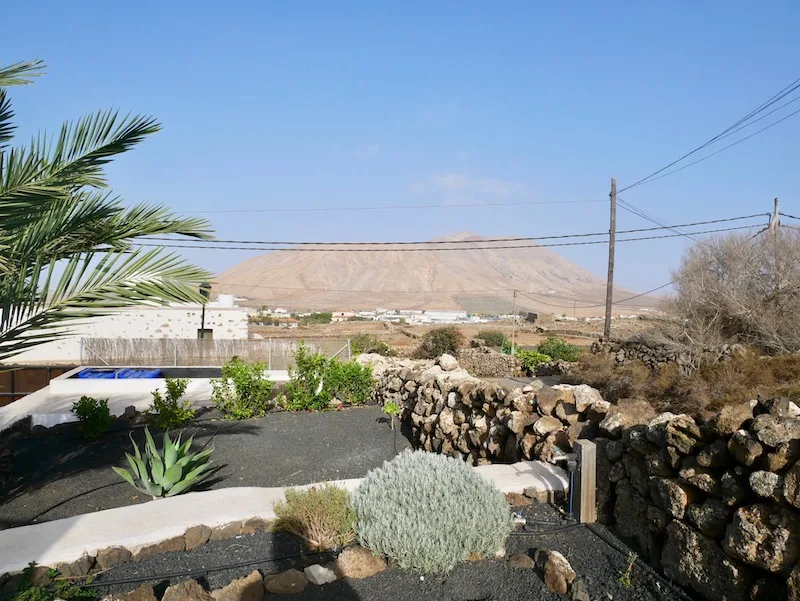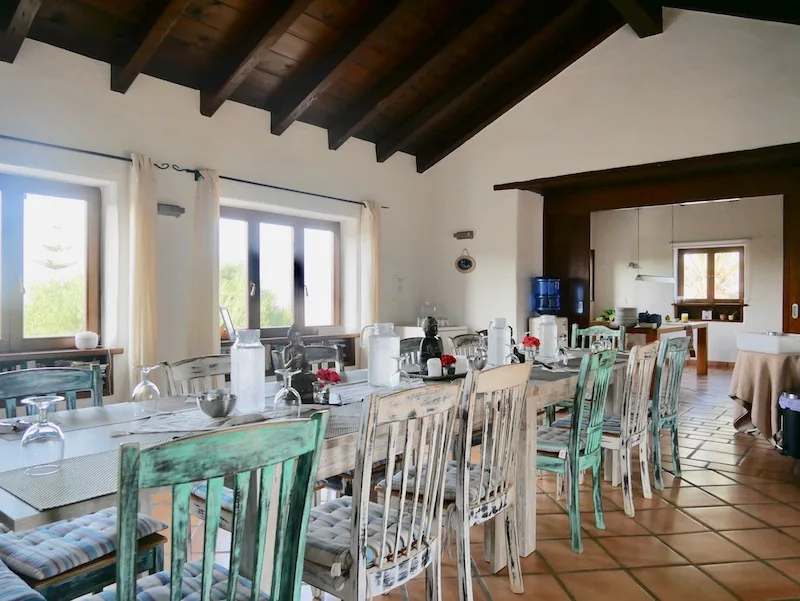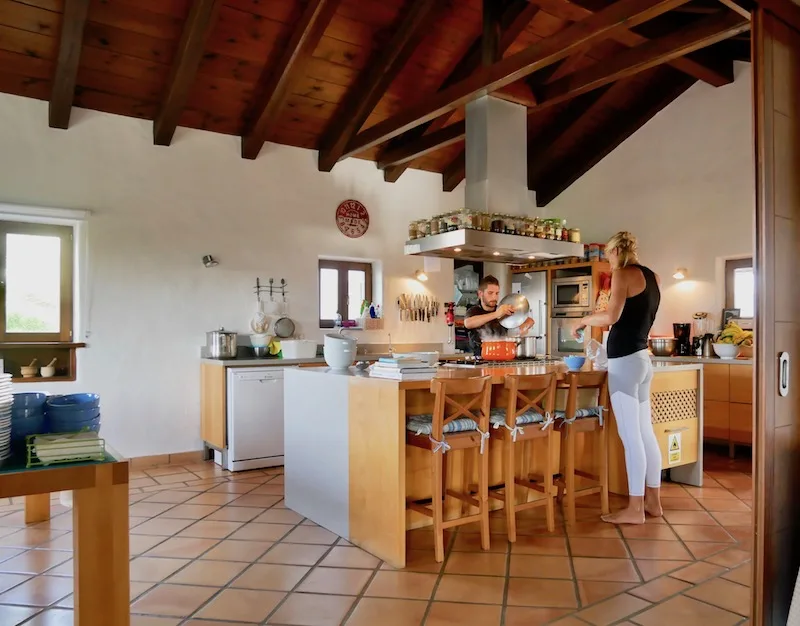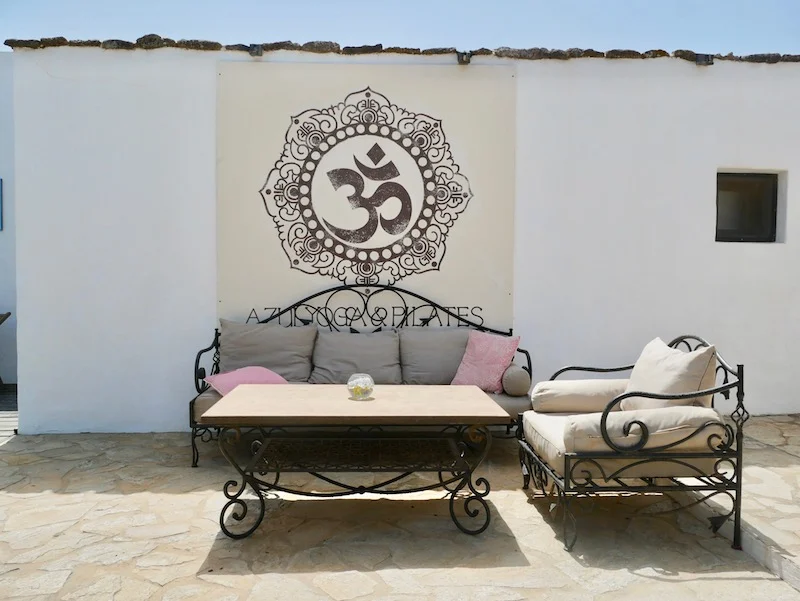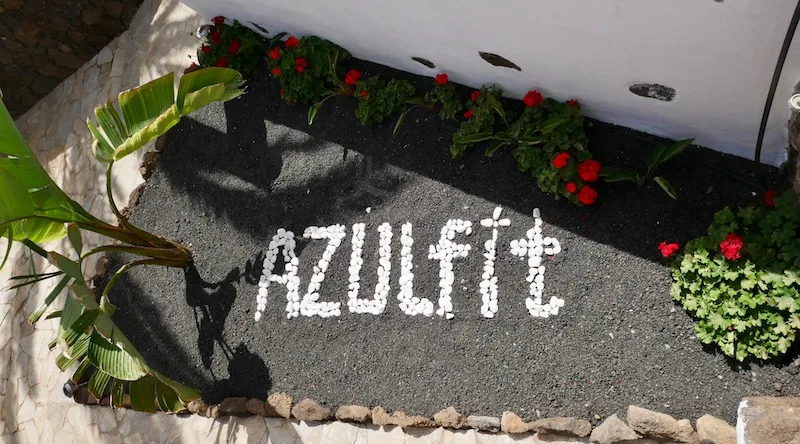 A day in the life at Azulfit
I'd set my alarm at 7am with no intention of ever getting up so early. I snooze it 4 times and enoy the rare luxury of a lie-in without a toddler clambering all over me. I muster a bit of energy to open the door of my cabin and let a fresh breeze sweep in.
I immediately retreat back to the cosy safety of my duvet and listen to my curtains gently swaying in and out of the open door.
I finally emerge from my sleepy cocoon and slip straight into my swimsuit and out to the pool which is just outside my room. The water is 'fresh' to say the least (did I mention I'm a wimp when it comes to cold water!?) but it wakes me up with the kind of vibrant energy you'd never get from a coffee. I push the thought of caffeine to the back of my mind. This is a detox week so there's no caffeine, sugar, dairy, meat or alcohol for me.
I swim a few brisk lengths while looking up at the giant Buddha who looks over the pool. His friendly gaze is weirdly comforting and he smiles down at the spikey cactus plants and pretty blooms around the pool.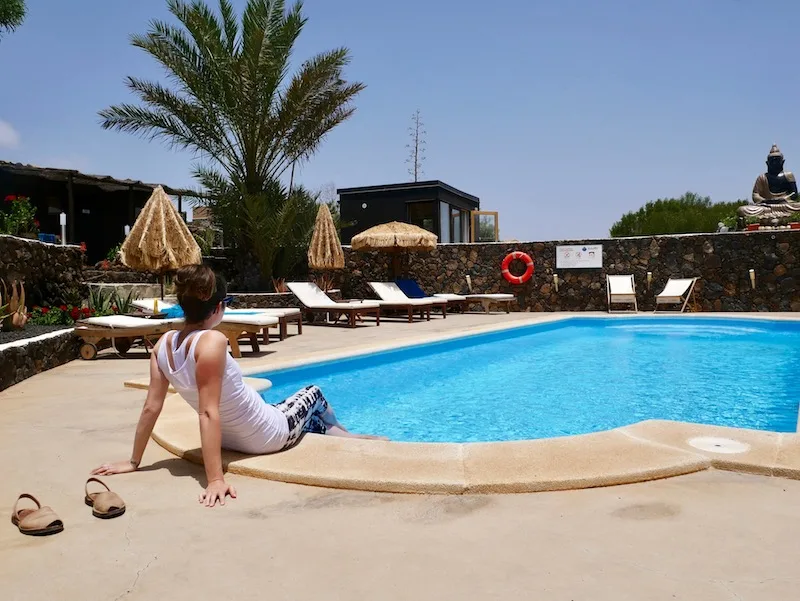 [one_half padding="5px 5px 5px 5px"]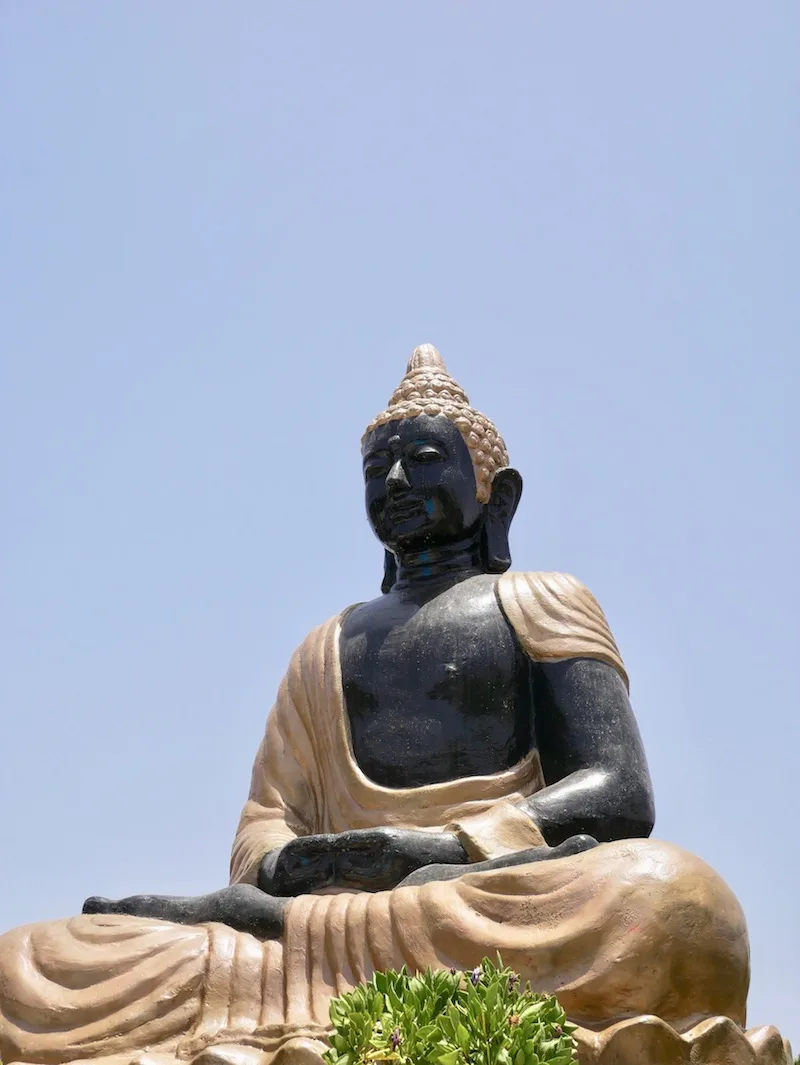 [/one_half][one_half_last padding="5px 5px 5px 5px"]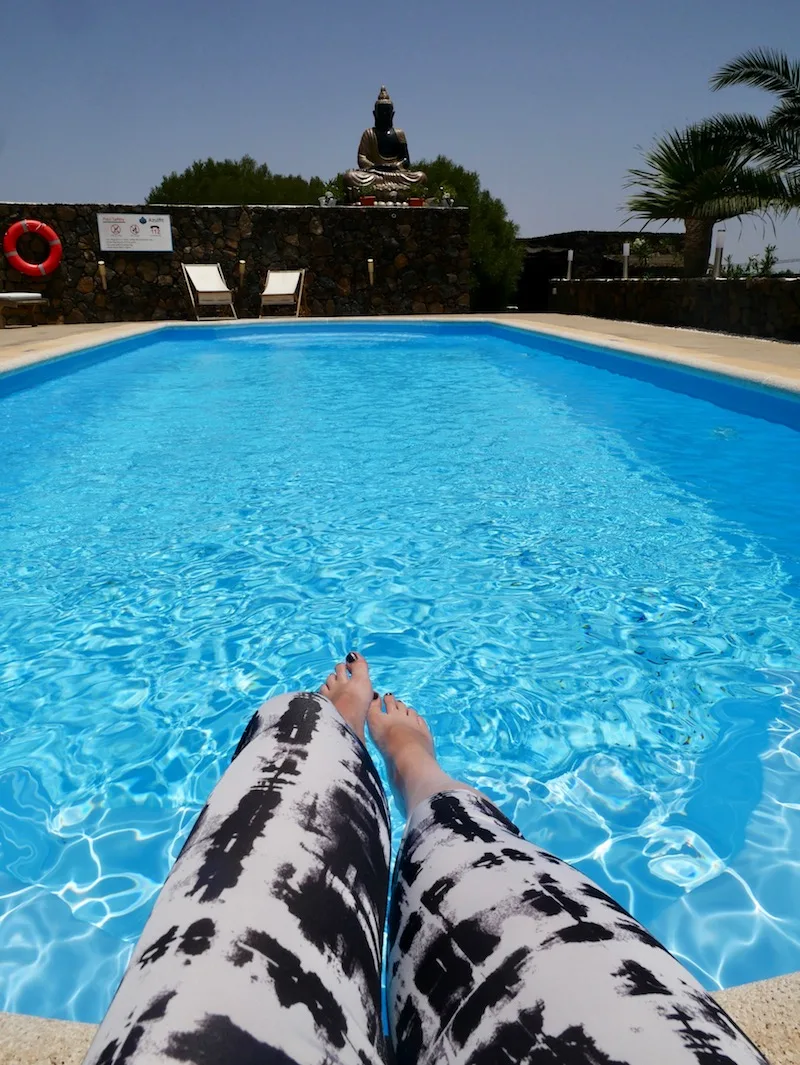 [/one_half_last]
I warm up with a hot shower before making my way to the leafy courtyard where everyone is gathering for the morning yoga session.
Hammocks dance in the warm breeze as we sip the daily tea. Each day brings a different kind of tea; a blend of spices to create a warming and tasty brew that helps you forget about the lack of caffine in your life.
With hands wrapped around hot mugs we chat about everything and nothing and everything in between. There's a comfortable atmosphere among the group after a quick bond formed. We're all here for the same reason and despite there being a huge range of ages, nationalities and backgrounds, we click together nicely.
Everyone has a like-minded interest in health and wellbeing and this same purpose to improve our health helps knit the group together.
With bare feet we patter into the yoga studio, uncurl our mats and begin a personal routine before the class. Some people start stretching, some will cross their legs and quietly drink their tea, some will lie silently and others will chatter softly.
The class begins and we stretch, we move, we breathe, we listen, we chant, we pose, we hold, we wobble, we fall, we stretch some more. And then we're still.
If you've never done yoga before it's hard to explain what it's like. The only way I can describe it is like a massage from the inside out. It feels like your muscles are being stretched and kneaded and everything inside you feels like it's had a good workout. Your mind feels clear, your body feels light, your limbs feel long and there's a lovely sense of relaxation.
Breakfast is served immediately after the class, a huge and colourful bowl of fresh fruit is all the detoxers are allowed but it's large and tasty so no one minds.
The morning flies by with a mixture of massages or beauty treatments or optional talks like a nutritional workshop, an introduction to natural oils or the benefits of detoxing. They're interesting and the enthusiasm of the group is infectious.
Lunch is often served in a takeout box and is a deliciously colourful mix of tasty veg, seeds and grains served with bright dips. You almost forget you're eating the healthiest vegan food you could imagine. Well, until you've finished and there's a gaping hole in your life where desert should be!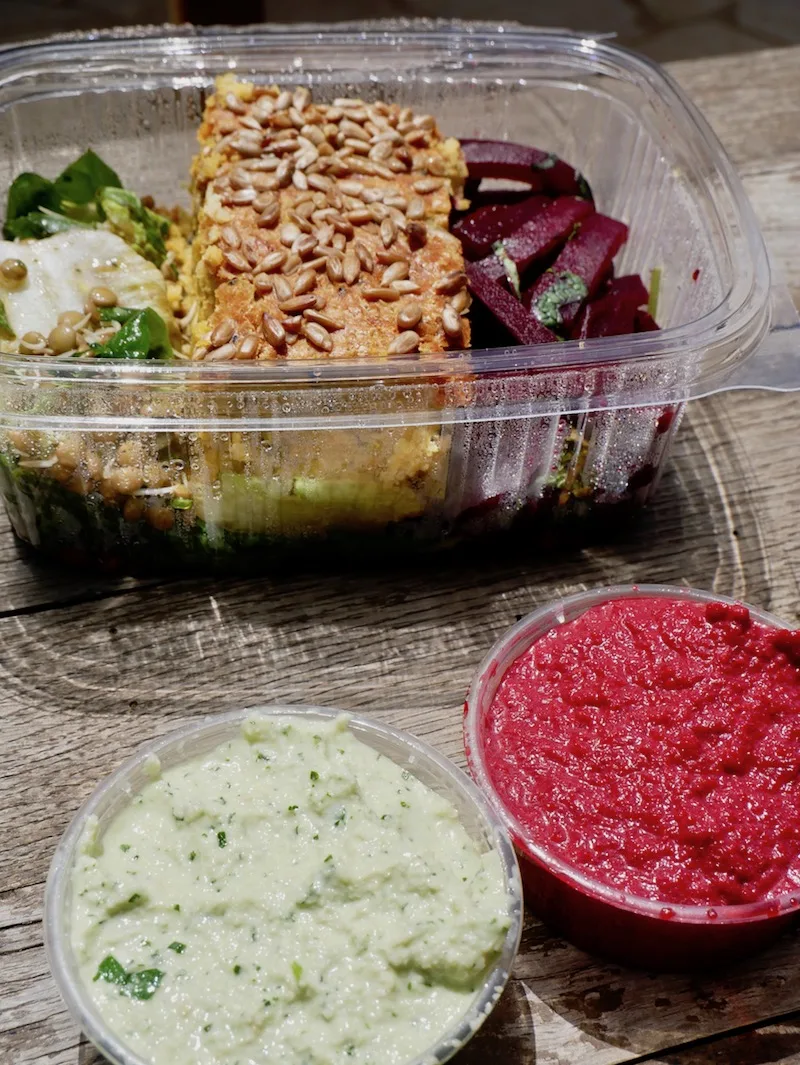 If you visit Azulfit's Surya Retreat when it isn't a detox then you'll get lots of delicious meals but you can also eat out at nearby restaurants. The villa is in a perfect location because you feel like you're in the middle of nowhere but with a short taxi ride or a 15 minute walk you can be at a lovely restaurant or a string of local bars.
Afternoons are what you make of them and you can be as active or as lazy as you like. You can alternate your days between active days hiking up volcanoes, bike riding, surfing, stand up paddle boarding or windsurfing, followed by a day lazing next to the pool.
El Cotillo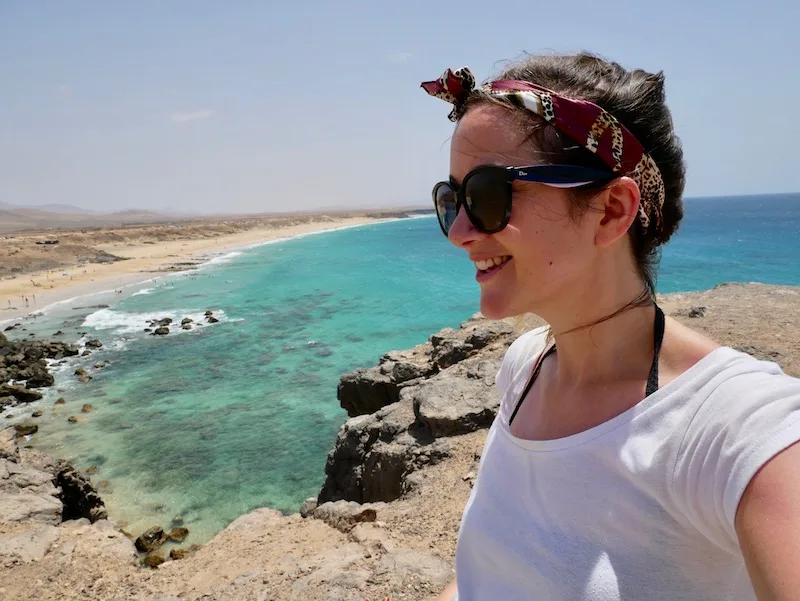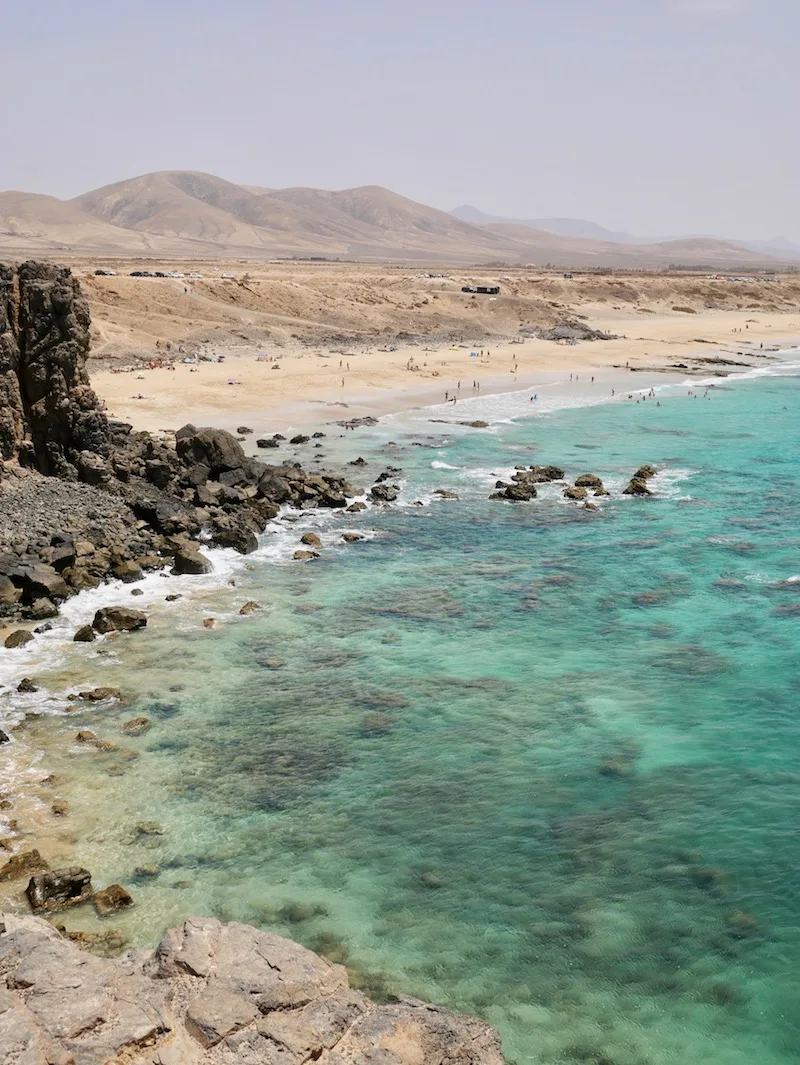 My favourite afternoon involved an impromptu bike ride to the nearby town of El Cotillo. We bounced along the dusty tracks with a backdrop of those epic mountains and the stark landscape Fuerteventura is famous for. If it wasn't for the pretty little houses dotted along the road you might think you were on Mars.
The ride was mostly downhill and we left our bikes with the hire shop once we arrived at the town (they'd delivered them to the Azulfit villa earlier that morning). We were windswept and dusty and in desperate need of a drink. We found refuge at a cute juice bar where we made our way through an exotic and fruity menu before exploring the pretty town and gorgeous beach.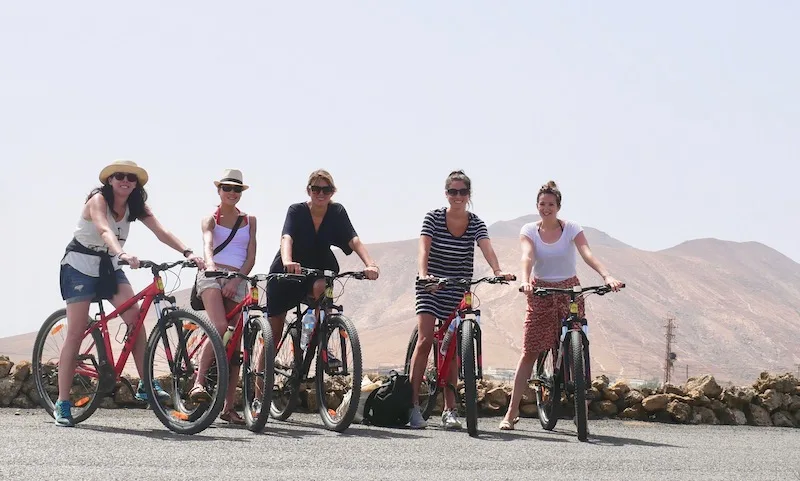 After a few hours away from the safe haven of Azul Retreat I began to slip off the detox wagon…. (don't judge!)
An ice cream bar had been calling my name since we arrived and now it was pretty much screaming at me. I caved and indulged in a chocolate chip ice cream which tasted like the most delicious thing I'd ever eaten. The sugar rush was instant and the creamy chocolatiness seeped into my blood stream.
Now high on sunshine, ice cream and sea air I couldn't stop. A few beers later and I felt like I was really on holiday!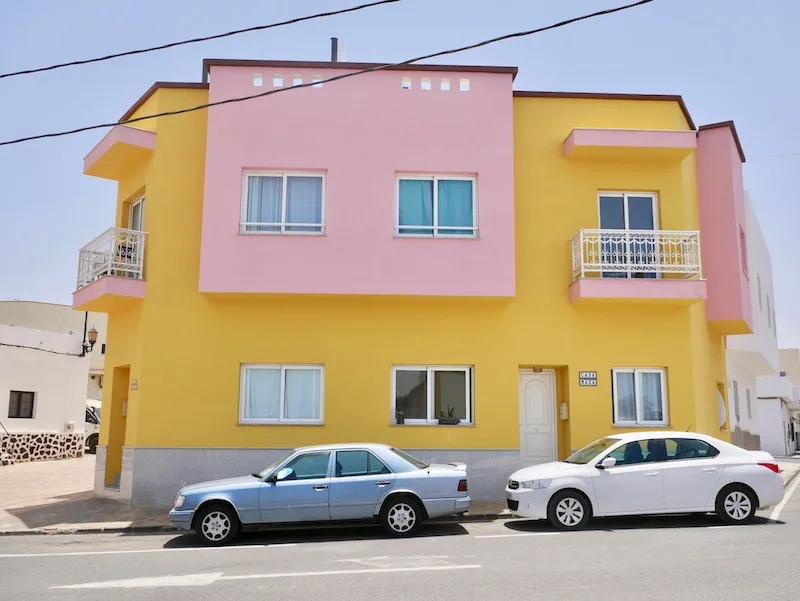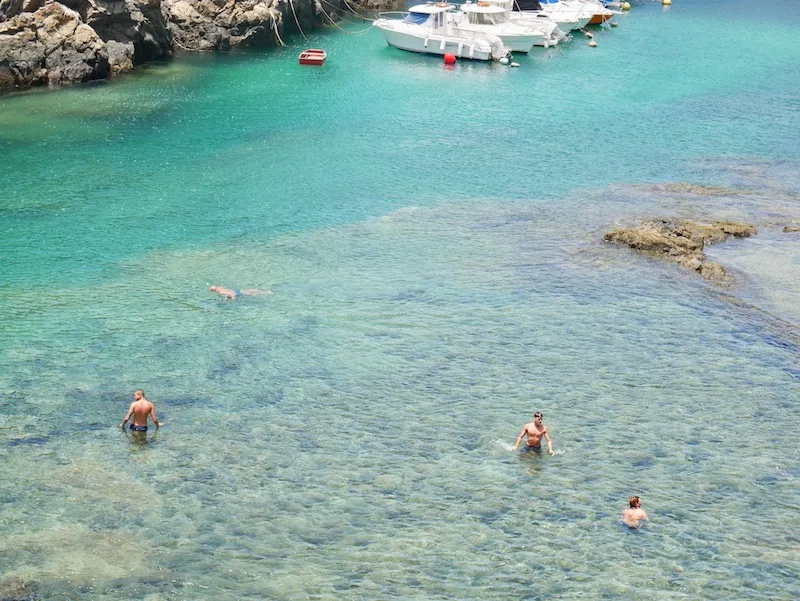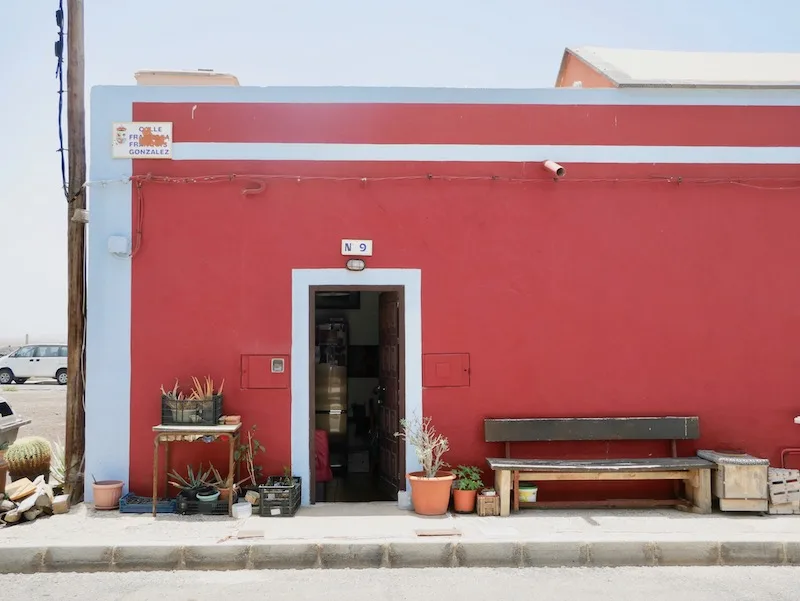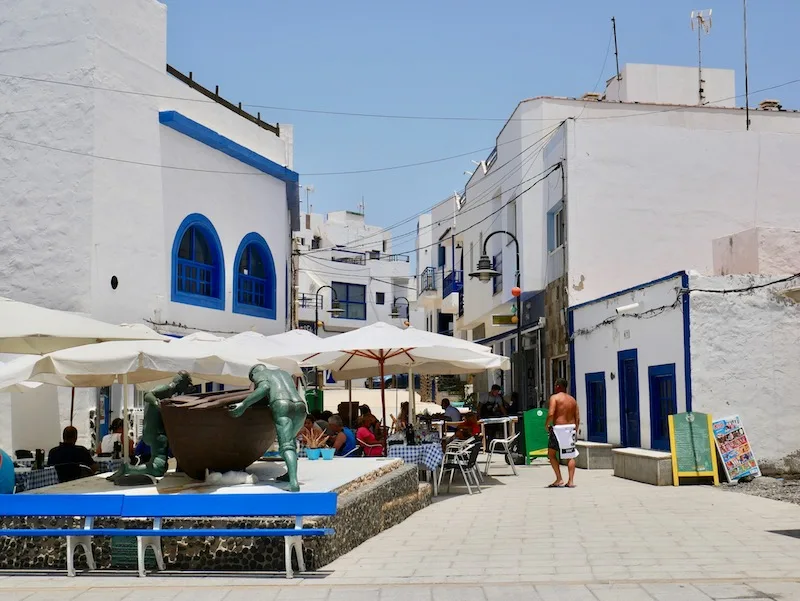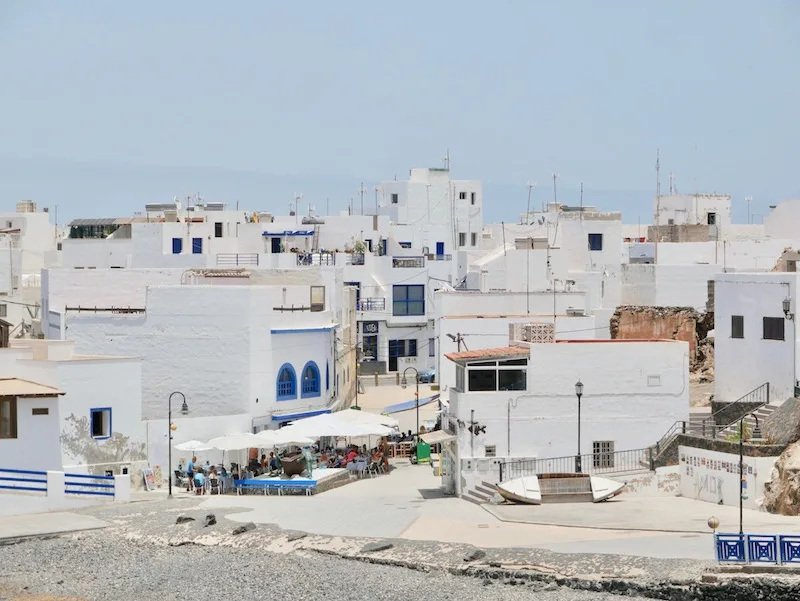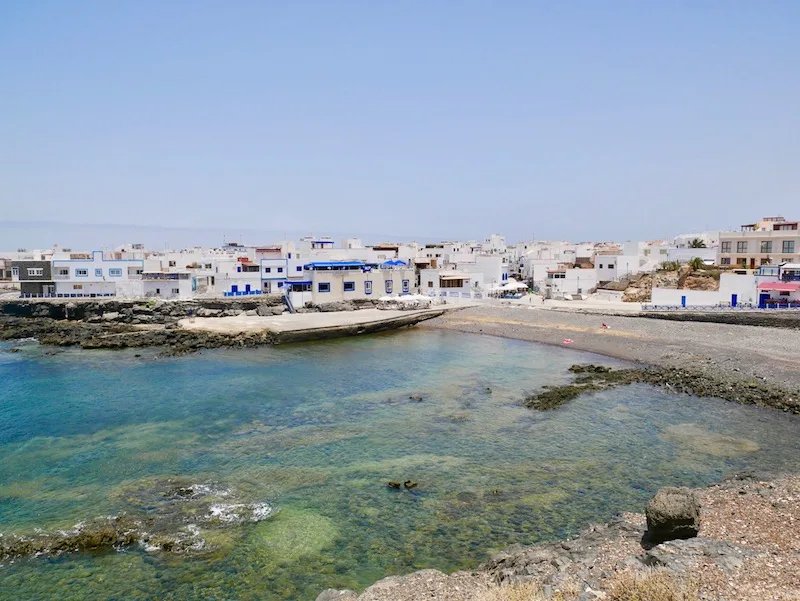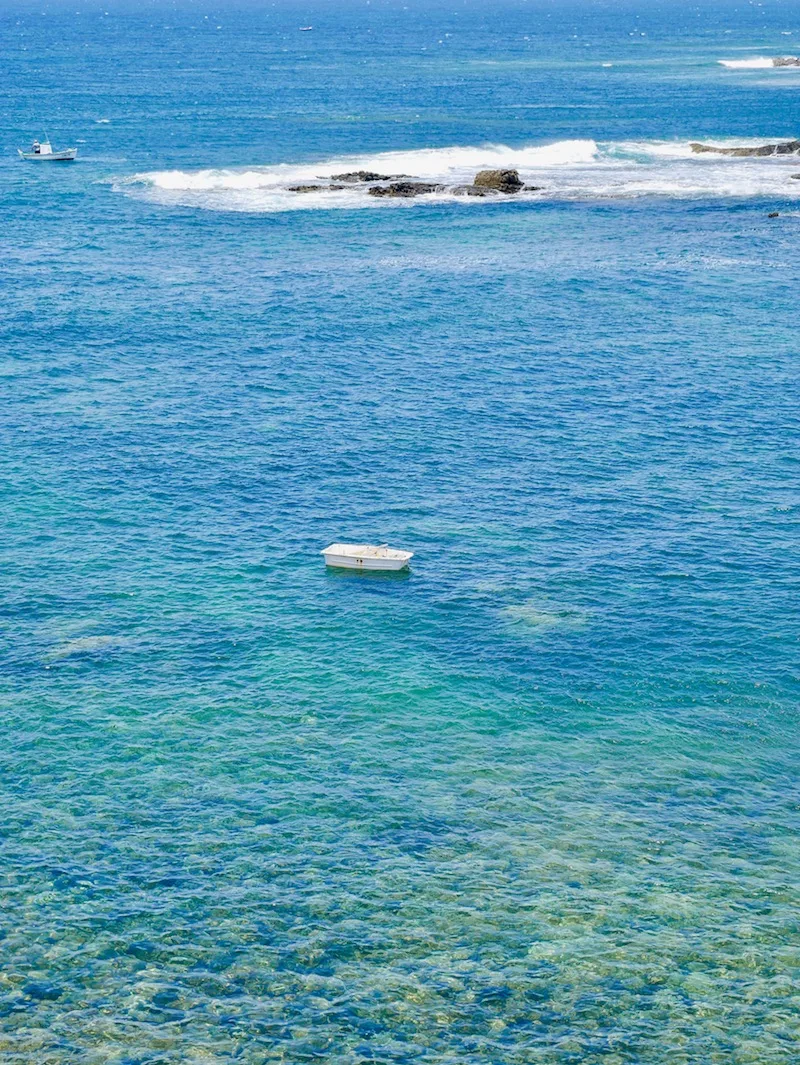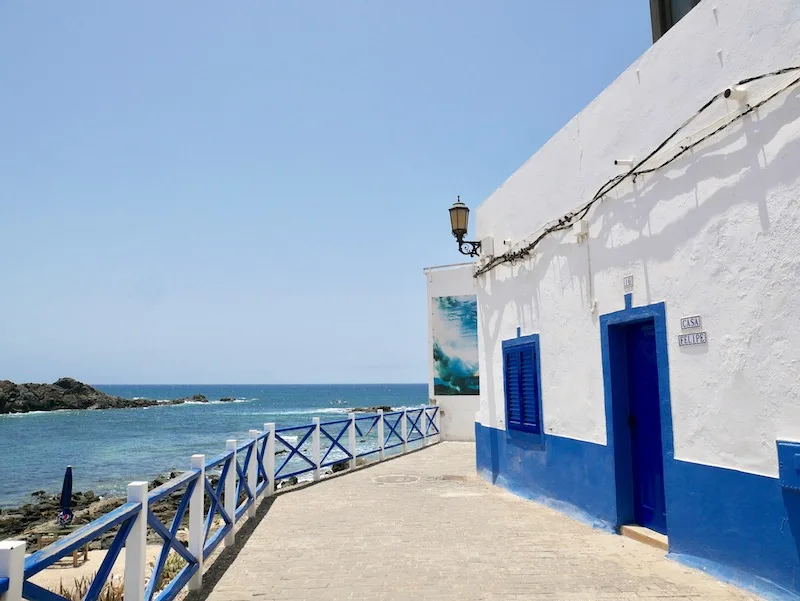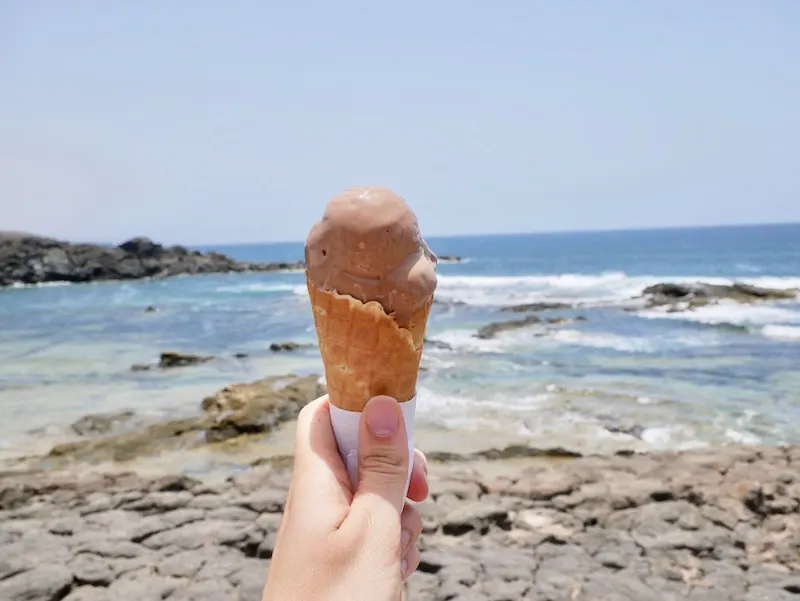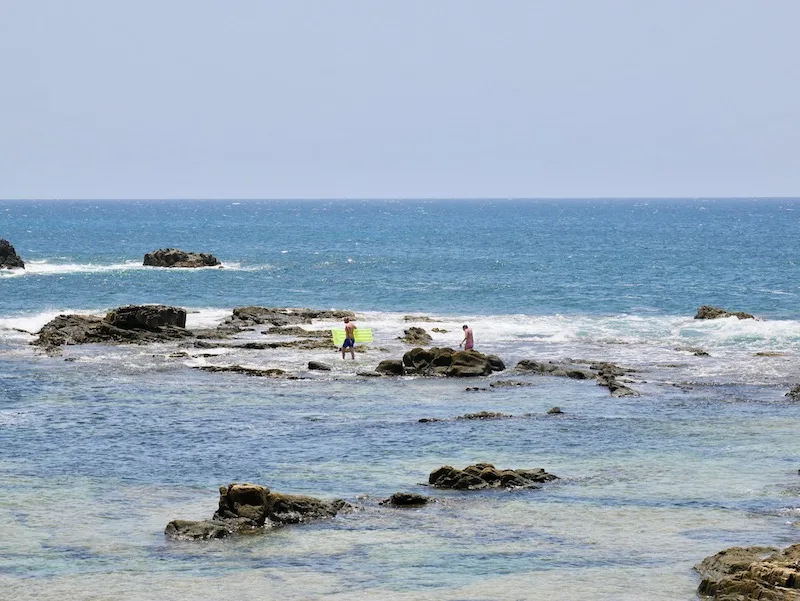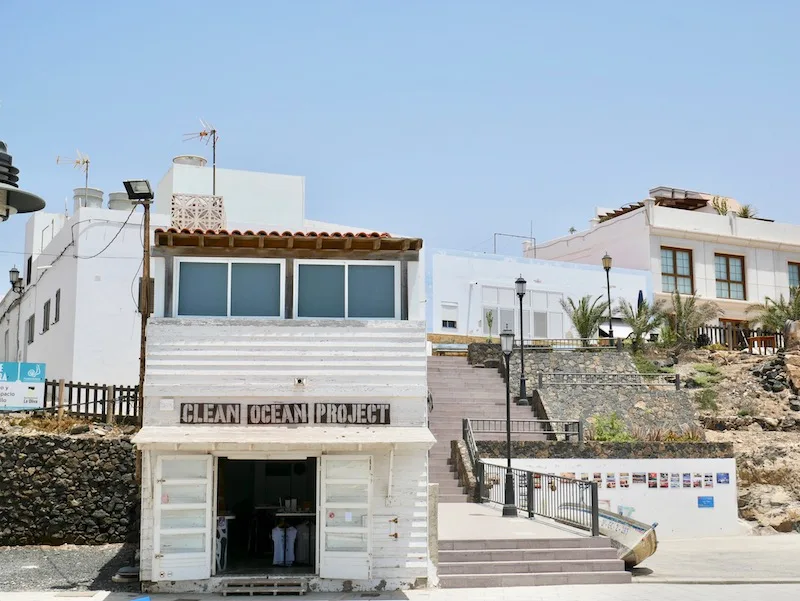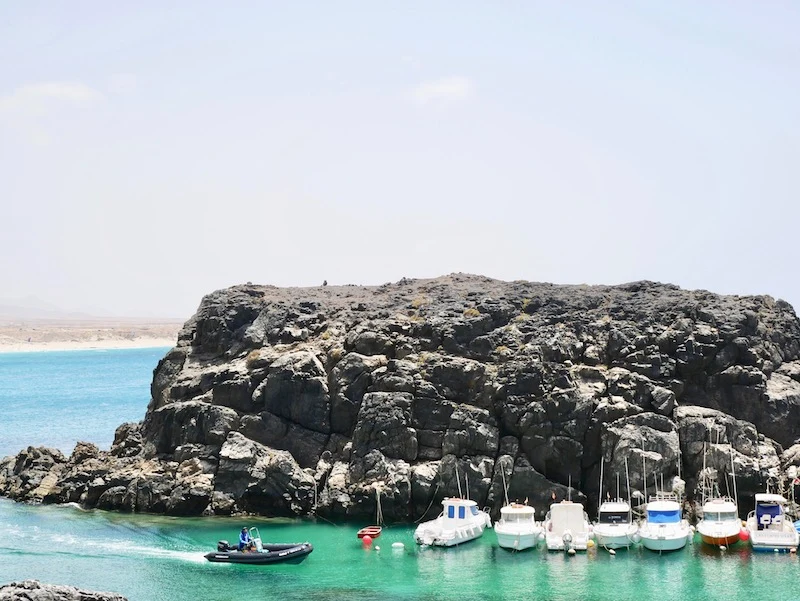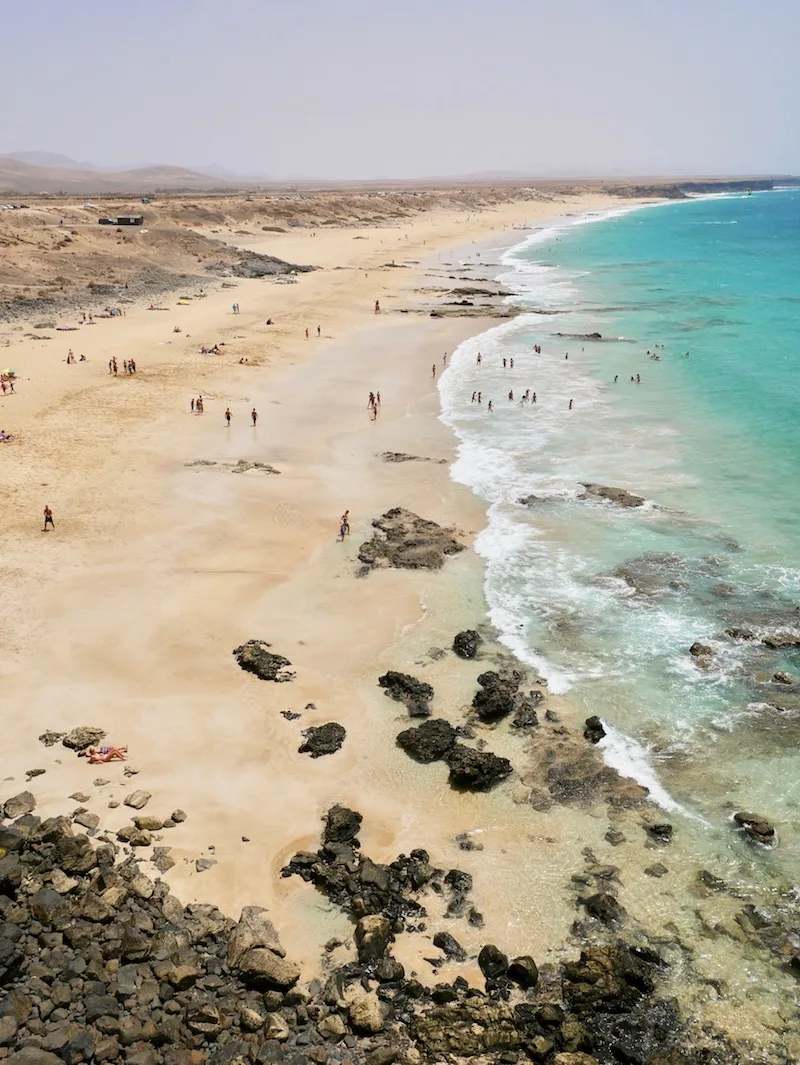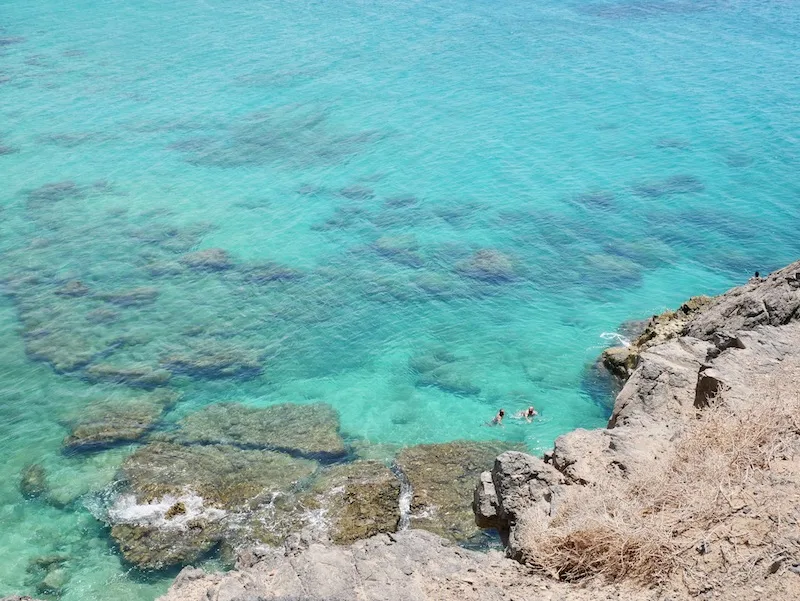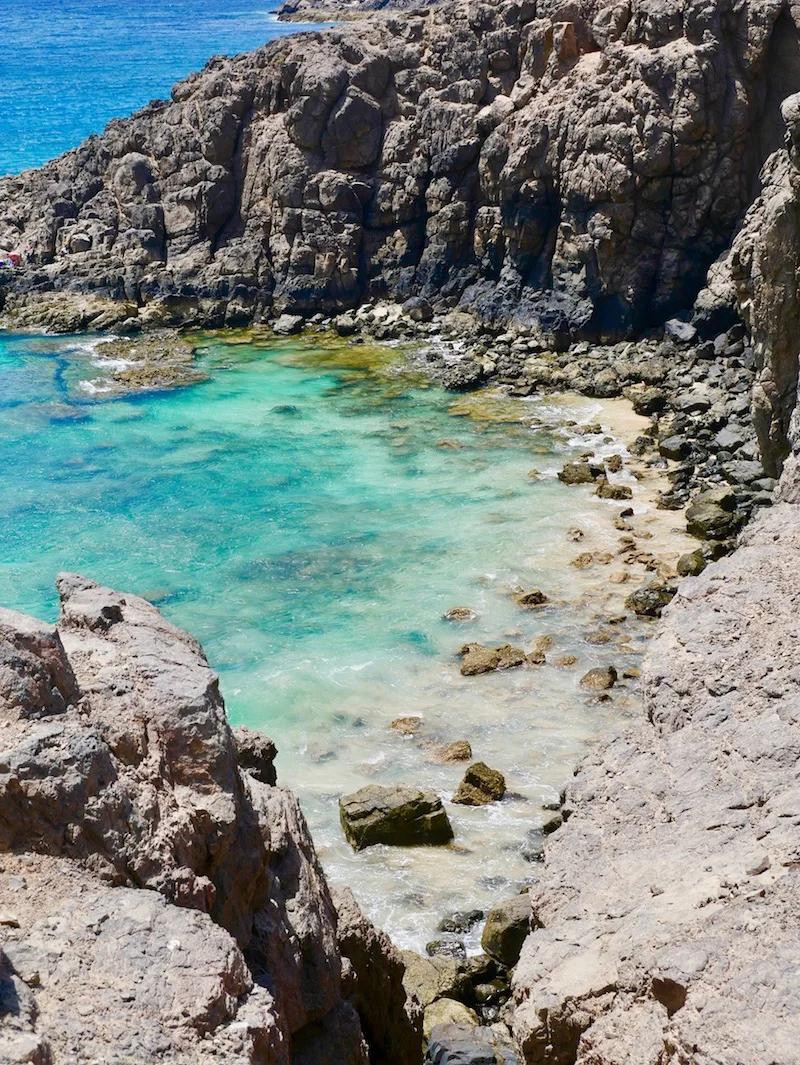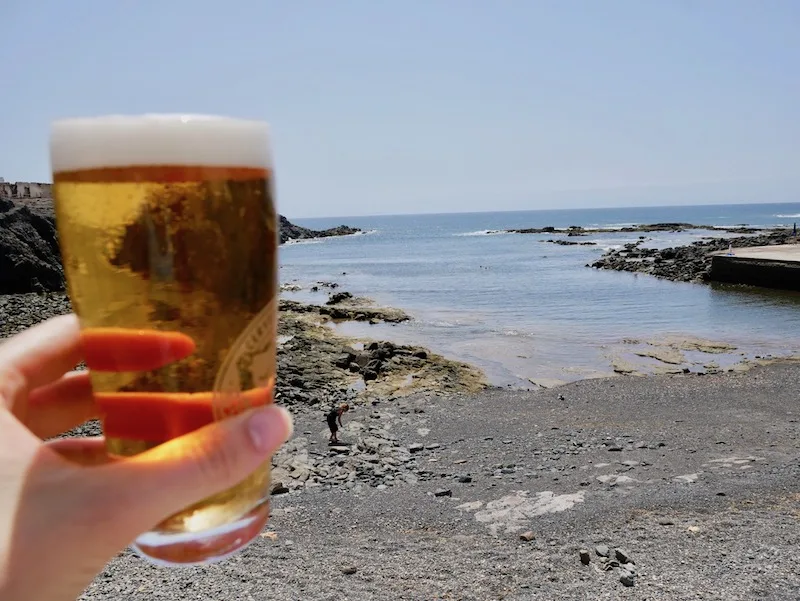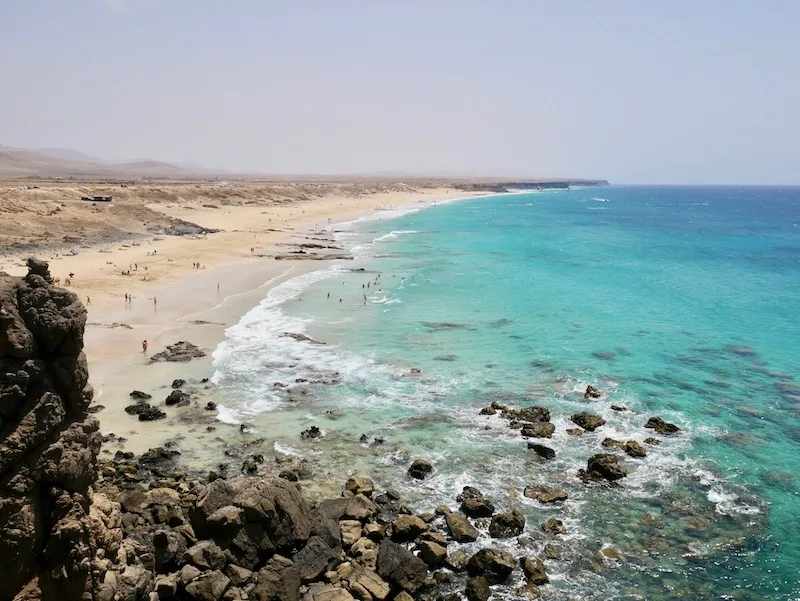 At 5pm there's a Pilates class which is always a little tougher on the core than I remember, but you walk out feeling 2 foot taller and as though you might just have a 6 pack in there somewhere.
We eat dinner together and it's usually something like a hearty soup with a grain like quinoa. It's tasty, delicious and filling and you feel like it's doing your body some good.
There's a meditation session in the evening but it's not something everyone chooses to go to. Meditation is exactly what you make of it. You could lie there and let your mind wander off to thoughts of wine and cheese (I may have done this a few times) or you can focus on the practice and learn to free your mind of all those buzzy thoughts. Meditation is very personal and, while I can't pretend to fully understand it, I do enjoy lying down and relaxing for an hour.
During detox week, evenings are pretty chilled.
Most people disappear to their rooms at around 10pm but there's always a chatty group who will stay up later. Sometimes the hot tub beckons or there's always a cosy nook to sit in.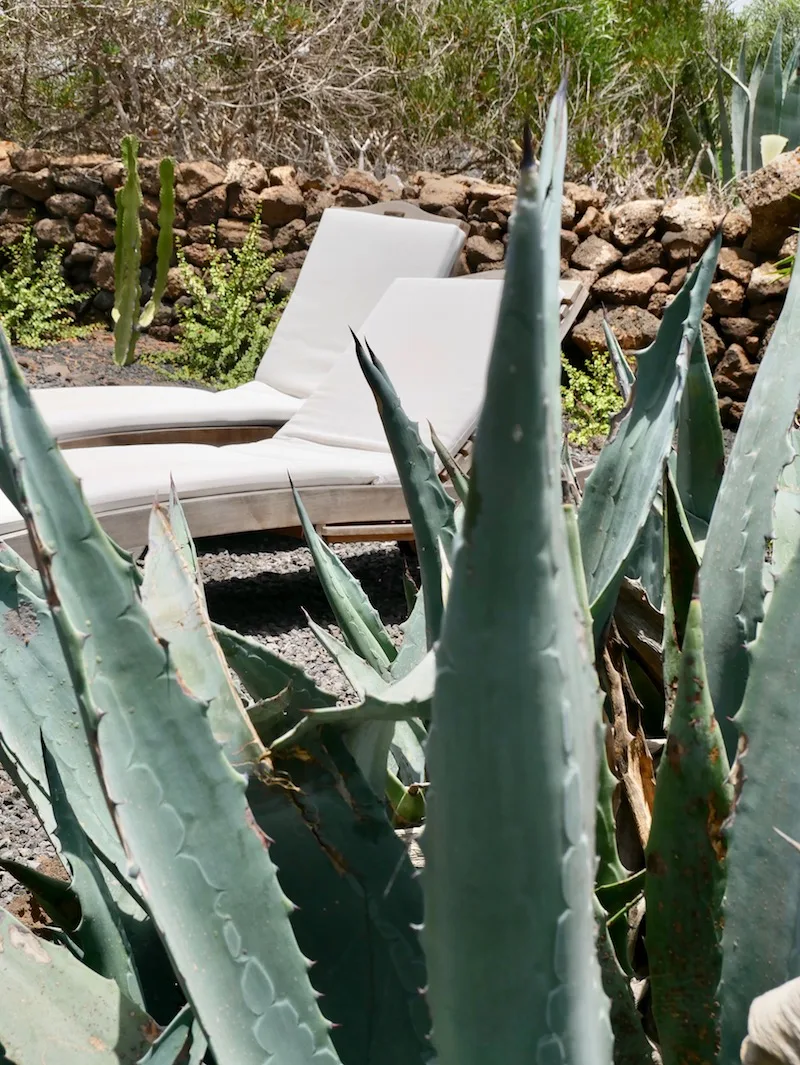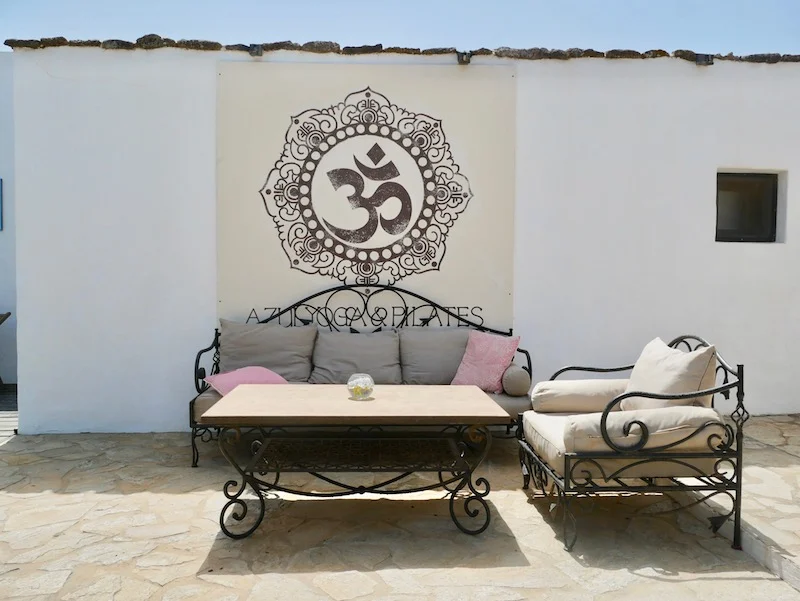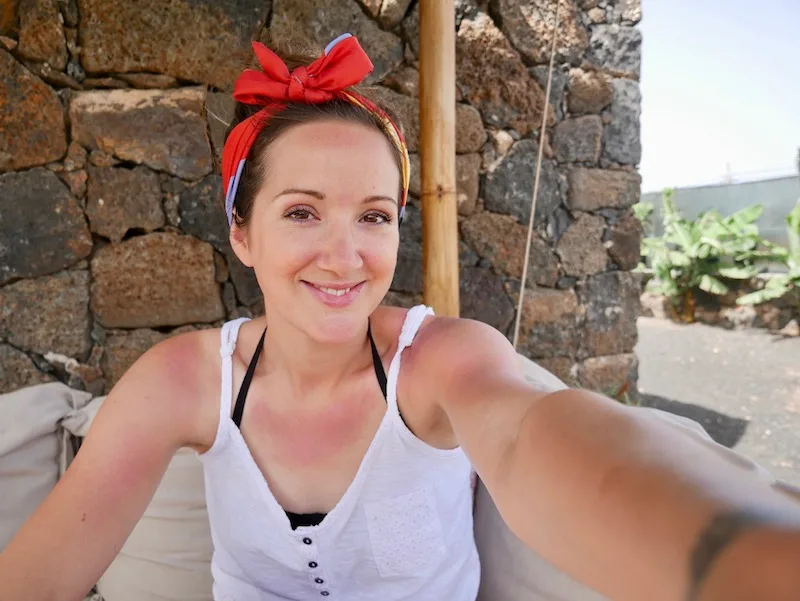 Looking ridiculously sunburned here (this was the day after that bike ride!) but so chilled and happy.
Final thoughts on Azulfit
If you're looking for a holiday where you go home feeling energised, inspired, healthy and rejuvenated then I cannot recommend AzulFit enough. The Surya Retreat is like a big, welcoming, friendly home where you're taken care of like a part of the family.
The teachers are incredible and we had a couple of different teachers with very different styles during our week. They cater to all levels and they seemed to pick up on our capabilities really quickly. They knew when to push you or when to encourage you to relax and could easily help the whole group get the most out of every session.
Fuerteventura wouldn't be my first choice for a holiday destination, but if you're spending most of your time doing yoga and Pilates and maybe surfing too then it's ideal. There are some beautiful spots and gorgeous beaches to uncover and there are loads of places to eat and drink. With year round sunshine and cheap flights, it's great option for anyone travelling from the UK.
I really enjoyed the detox week but if I were to go again I would go during a regular week. I've done two detox weeks now and next time I'd like to try the delicious food I've heard so much about and try a few more of the local restaurants.
Find out more on the Azulfit website.
I'd like to say a massive thank you to the whole team at Azulfit for inviting me back and for making me feel so welcome. I left feeling healthier than I have in a long time and with new resolutions and ideas to keep up this feeling.
Pin this for later:
[one_half padding="5px 5px 5px 5px"]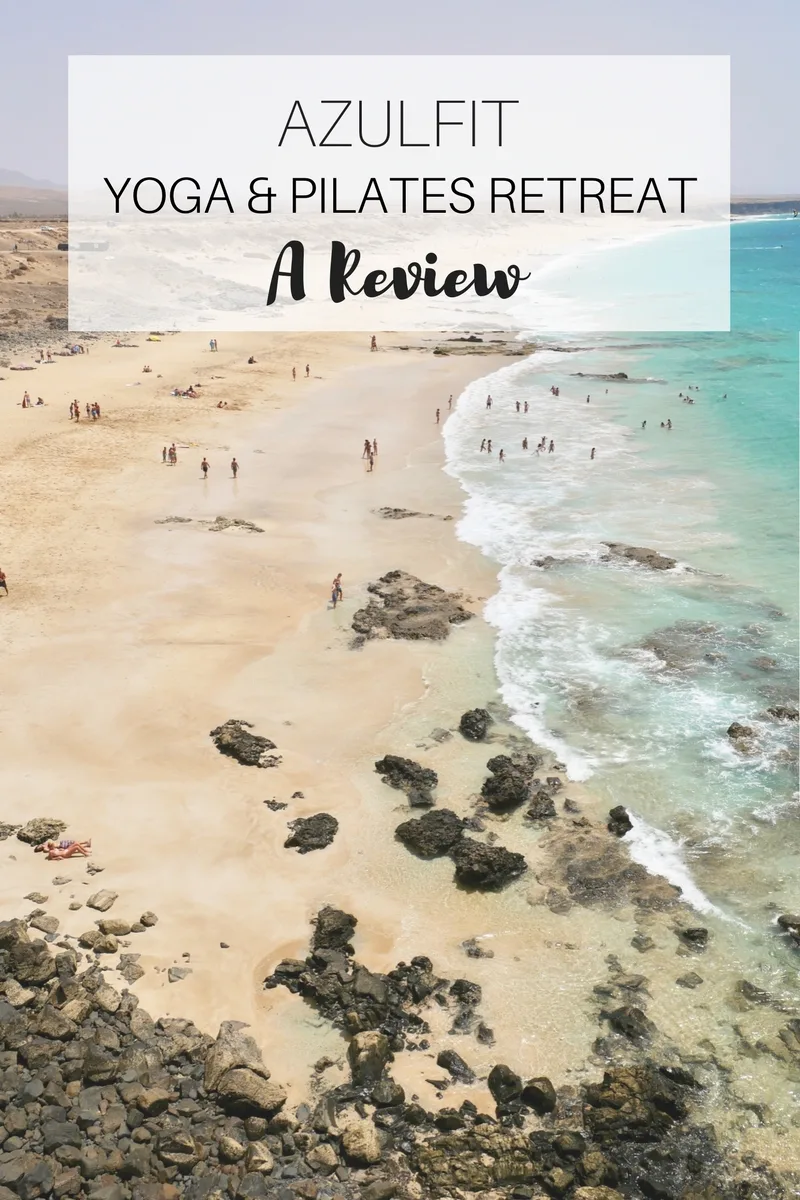 [/one_half]