I've just returned from my third trip to Valencia and I still don't think I've done all the things to do in Valencia! This gorgeous city is bustling and vibrant but also laid back, so it's the perfect place for a short break. With this 3 day Valencia itinerary, you get all the excitement of a city break but there is plenty of time to chill and soak up the Spanish sun too.
Valencia is often overshadowed by cities like Barcelona and Madrid but, having visited all three of these cities, I can safely say that Valencia is my favourite! A 3-day trip to Valencia is perfect too. I recently visited in August with four of my best friends. We arrived late on Friday night and left late on Monday night so we had three full days in the city and it was wonderful!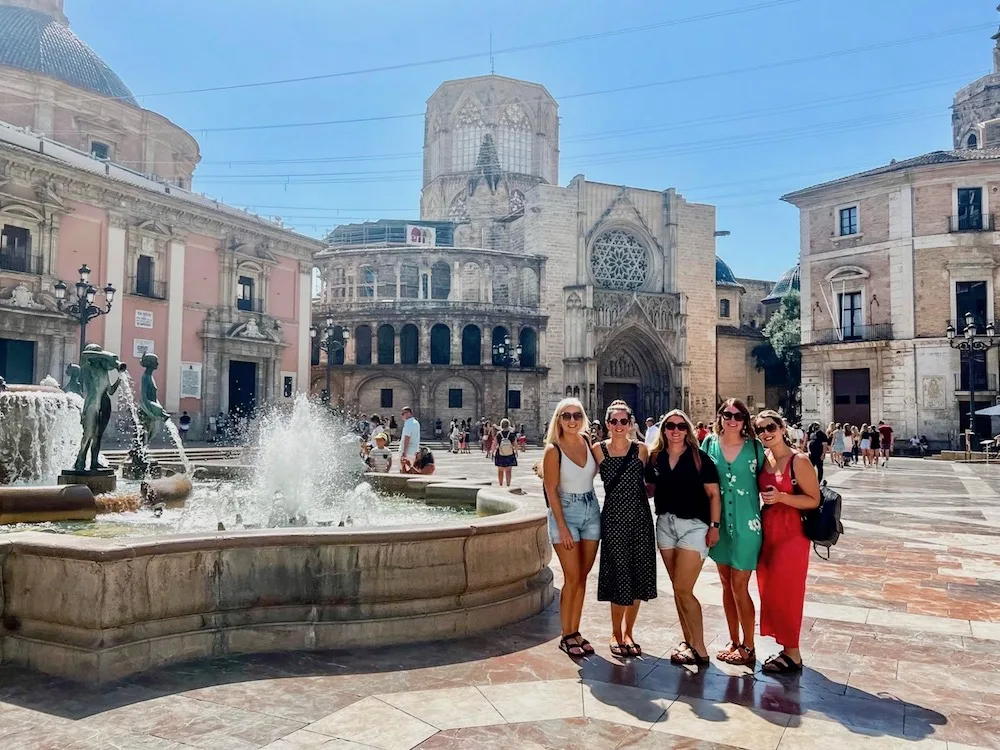 Watch my video from my 3 days in Valencia below…
Reason #1 to love Valencia: Valencia's outdoor spaces
I love cities that are close to the beach. It feels like you get a city break and a beach break in one! Valencia's city centre is just a couple of kilometres from a gorgeous, golden beach and it's very easy to walk, cycle, scooter or get a bus or taxi there. So one of the best things to do in Valencia is to visit the beach. Even if you're visiting in the winter, Valencia is a mild city and it's still lovely to have a blustery walk along the beach and visit the bars and restaurants nearby.
Not only does Valencia have the beach but there's the added bonus of having an enormous 7km park that runs along the length of the city. Turia Park was once a river but in 1957 the river was rerouted and the city was left with this huge greenspace which was turned into the incredible urban park we see today.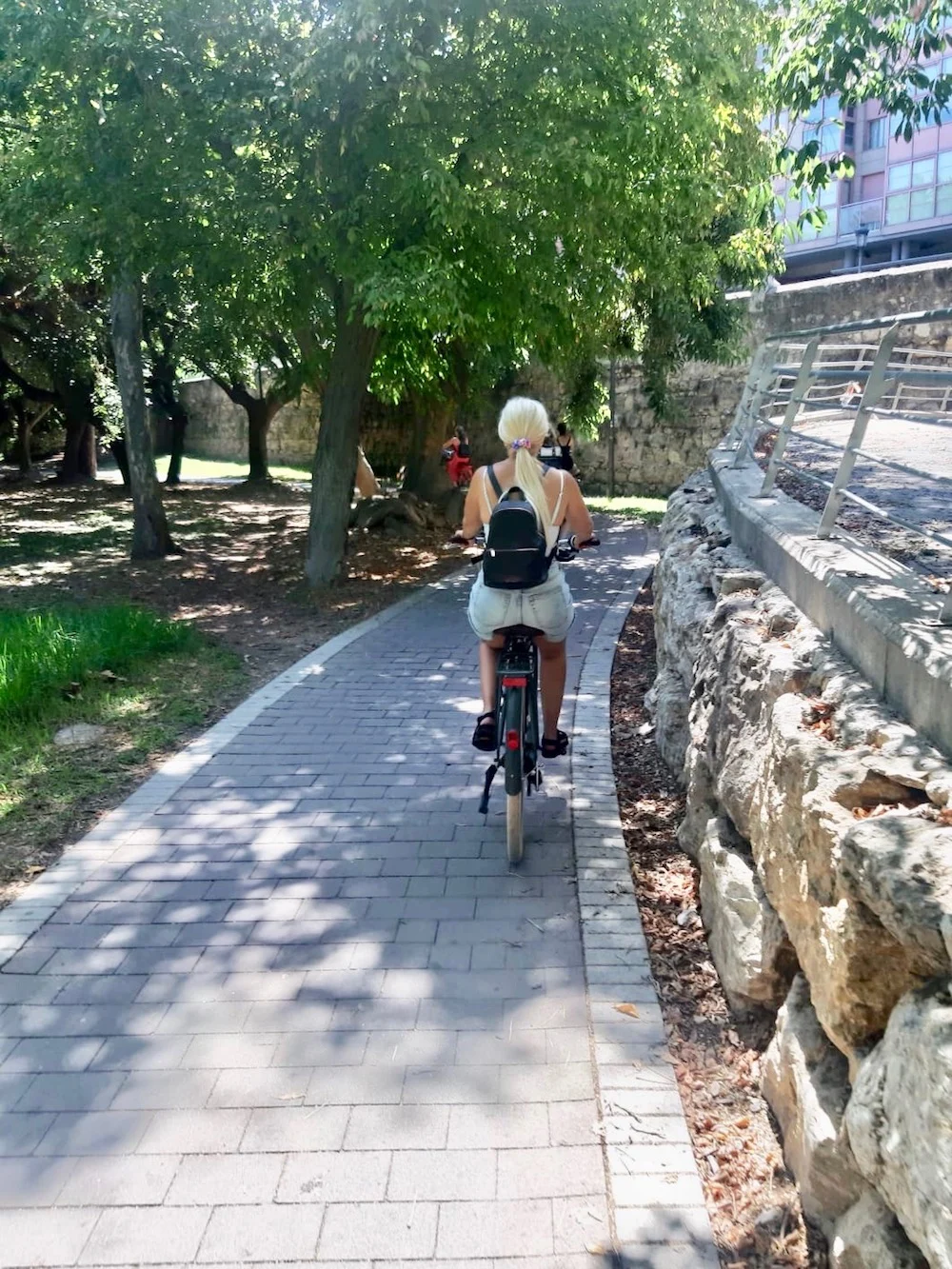 For me, it's the park that makes Valencia such a unique and exciting place to visit. There are so many things to do in Valencia in the park alone!
Wherever you are in the city, you're never far from Turia Park and the beautiful greenspace it provides.
Another nice thing about the park is that it makes Valencia a very bike-friendly city. Even if you're nervous about cycling on the roads, you can always cut into the park and ride along one of the more serene bike paths among the trees. You can cycle from Valencia's Old Town and quickly get to the park and then it's just a 15 minute ride through the park and you'll soon be at the beach. It's such a lovely way to get around!
Valencia is packed full of history and culture and stunning architecture and this is combined with modern bars, incredible restaurants and beautiful outdoor spaces.
I love it and I was so excited to show my friends around last weekend!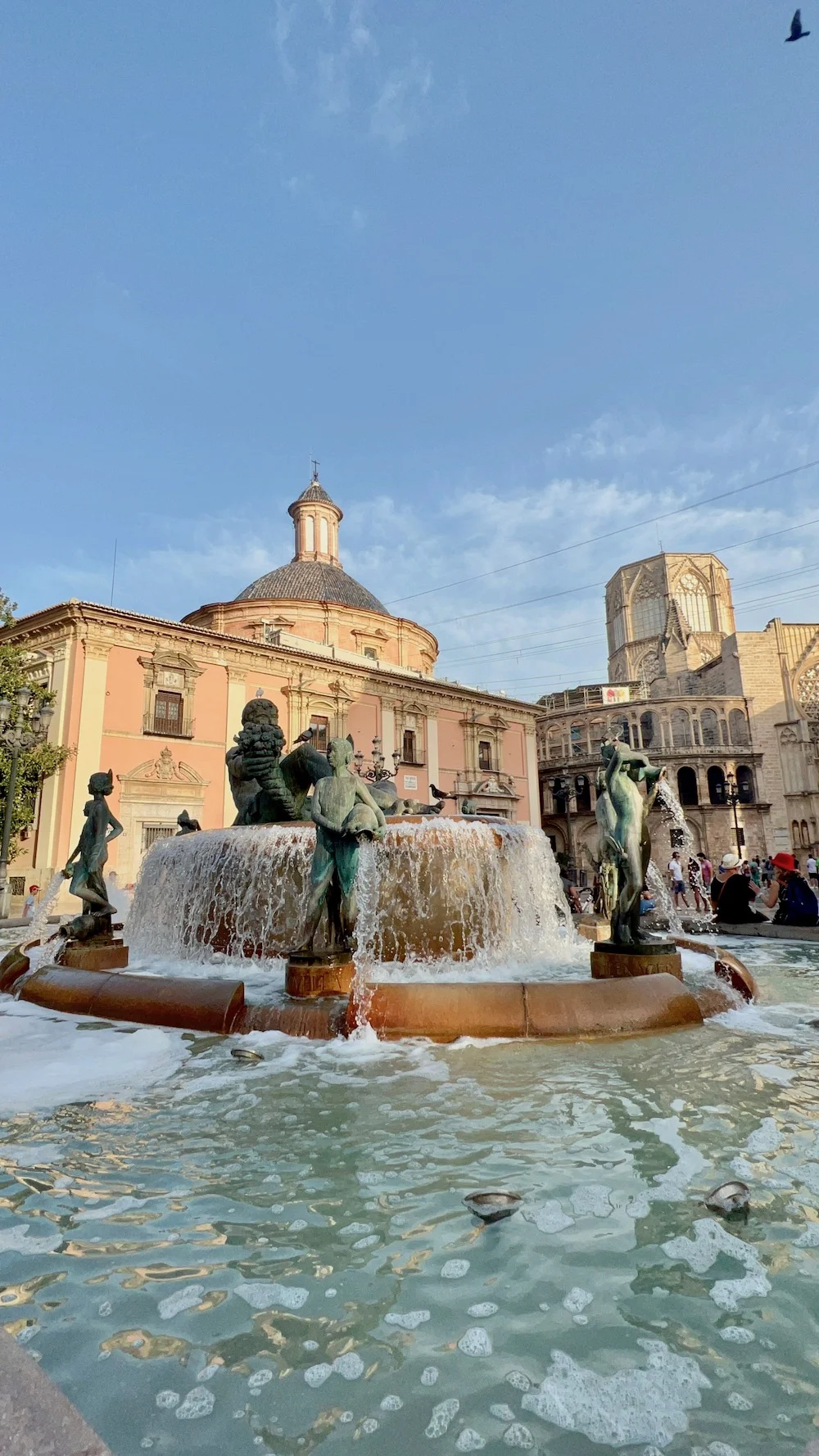 Where to stay in Valencia
I highly recommend staying in Valencia's Old Town, or as close to it as possible. I have three great recommendations for you.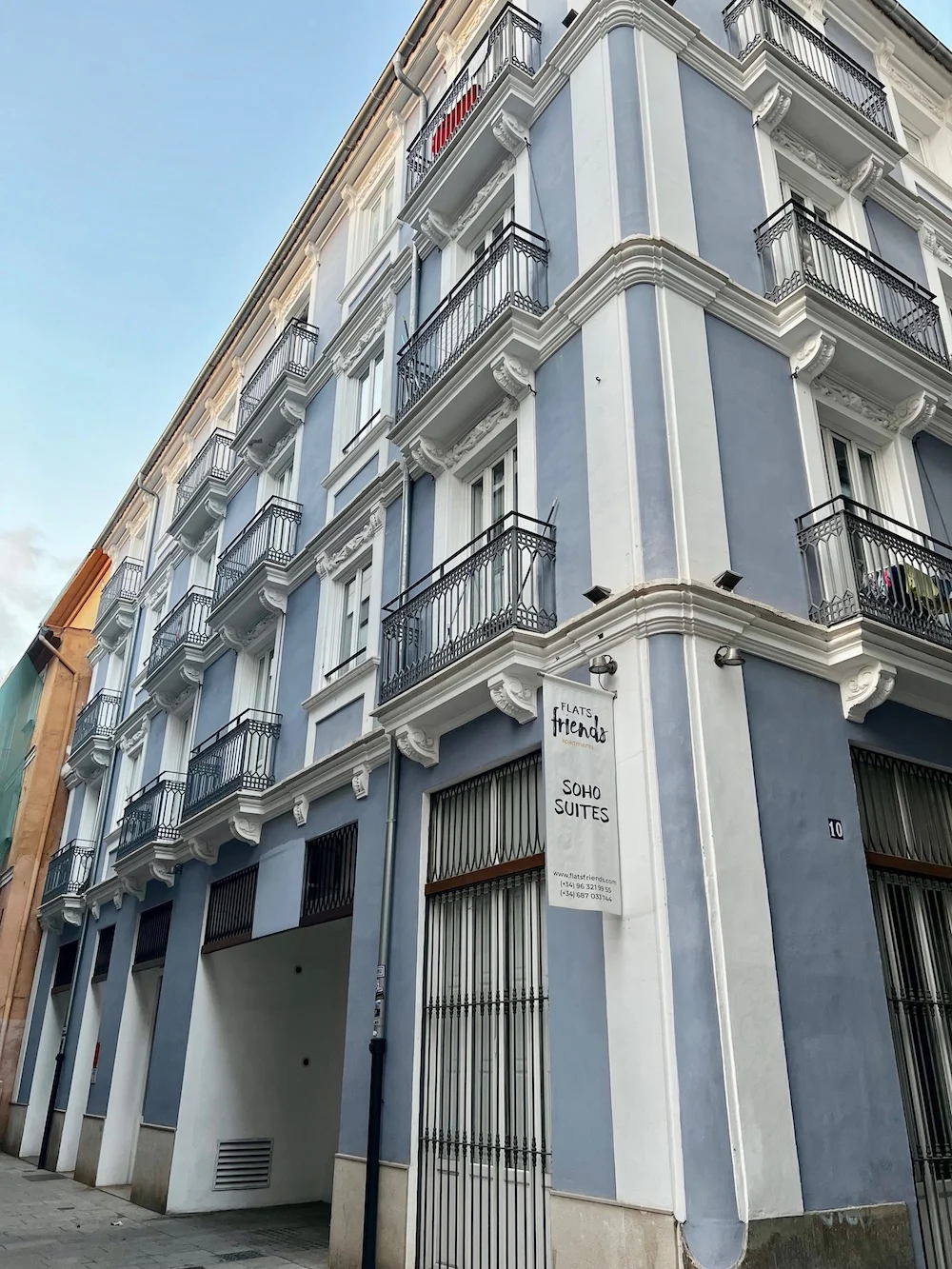 If you're staying in Valencia with friends – Flats Friends Soho Suites
I stayed here when I visited with a group of friends. There were 5 of us and we stayed in an apartment that sleeps 7 and it was perfect. It was really clean and spacious and in a great location. This was like an apart'hotel with someone on the reception desk and hotel facilities, but it was all apartments inside.
If you're staying in Valencia for a romantic break – Caro Hotel
This hotel was a 19th century palace and is simply stunning. The breakfasts are also delicious! This was the hotel I stayed in during my first visit to Valencia and it was perfect.
If you just want a nice (but not TOO expensive) hotel in Valencia – Blanq Carmen Hotel
This hotel has a fabulous location and also has a lovely rooftop bar!
OK, now let's get to the good part, things to do in Valencia and the perfect itinerary for 3 days in Valencia.
Day 1: Things to do in Valencia
Breakfast at Central Market
Start your first day in Valencia with a walk to the Central Market.
This is the largest fresh produce market in all of Europe and a visit here is one of the must things to do in Valencia! Unsurprisingly, one of the best things to do in Europe is to eat and this is one of the best places to do it!
If you can tear your eyes away from the piles of fresh fruit and vegetables, the tasty treats, pastries, snacks, drinks and foodie souvenirs on offer then you'll notice that this building is actually beautiful too.
Travel Hack Tip: Note that Central Market is closed on a Sunday so if you begin your 3 days in Valencia on a Sunday then you'll want to switch this around.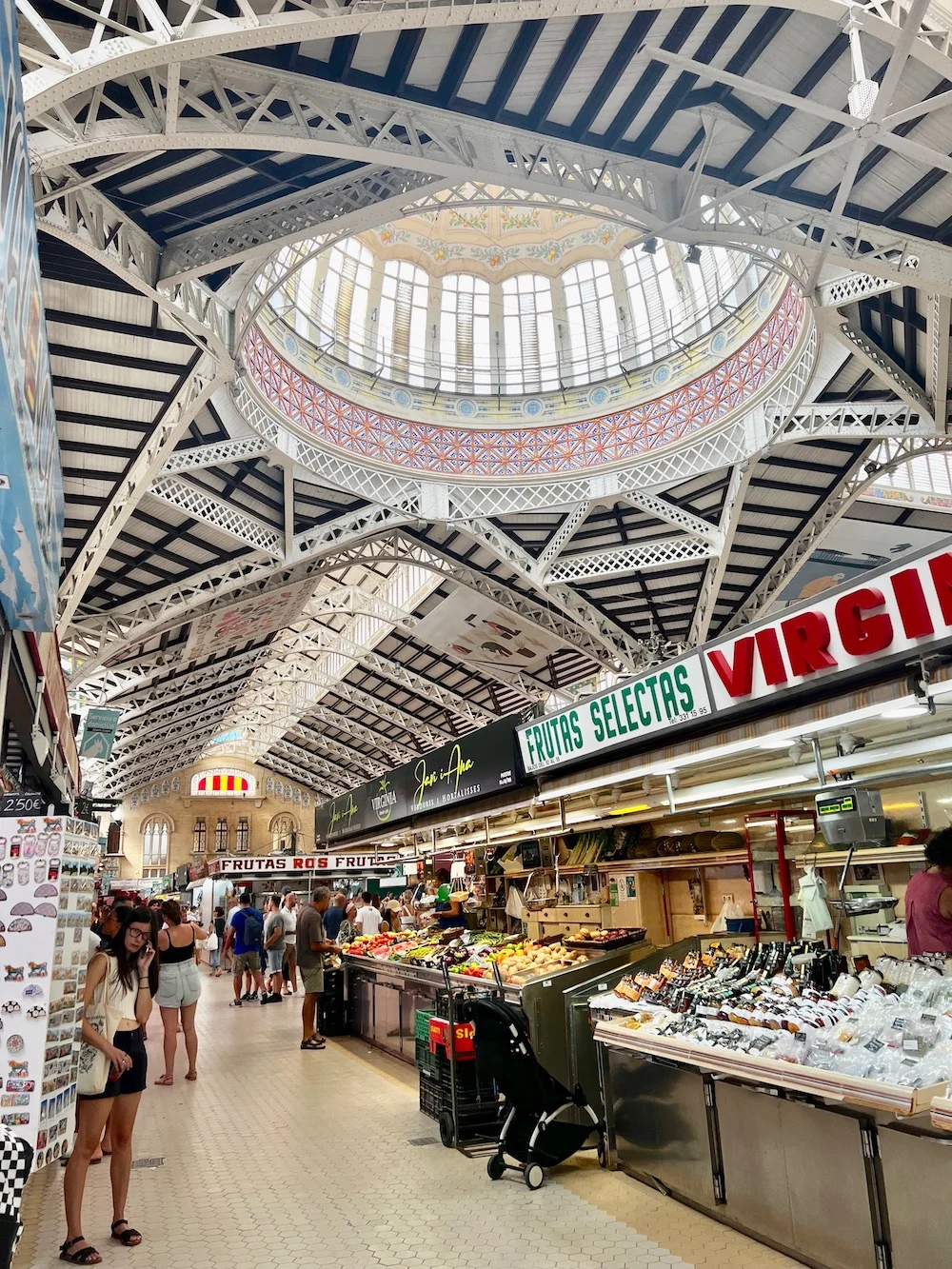 Walk around the Old Town
Next up, walk over to Plaza de la Virgin and Valencia Cathedral. This beautiful square is one of the main tourist squares and offers some of the most beautiful buildings and the best photo opportunities in the city. Climb the tower in the cathedral for views across the whole city.
You could spend an hour here or all day! A visit to the Old Town is one of the most popular things to do in Valencia for tourists so it does get busy. We found we walked in and out of the Old Town a lot during our weekend rather than hanging around for ages in the crowds.
If you'd like to take a tour of the Old Town then check out this Old Town Tour with a wine and tapas tasting session!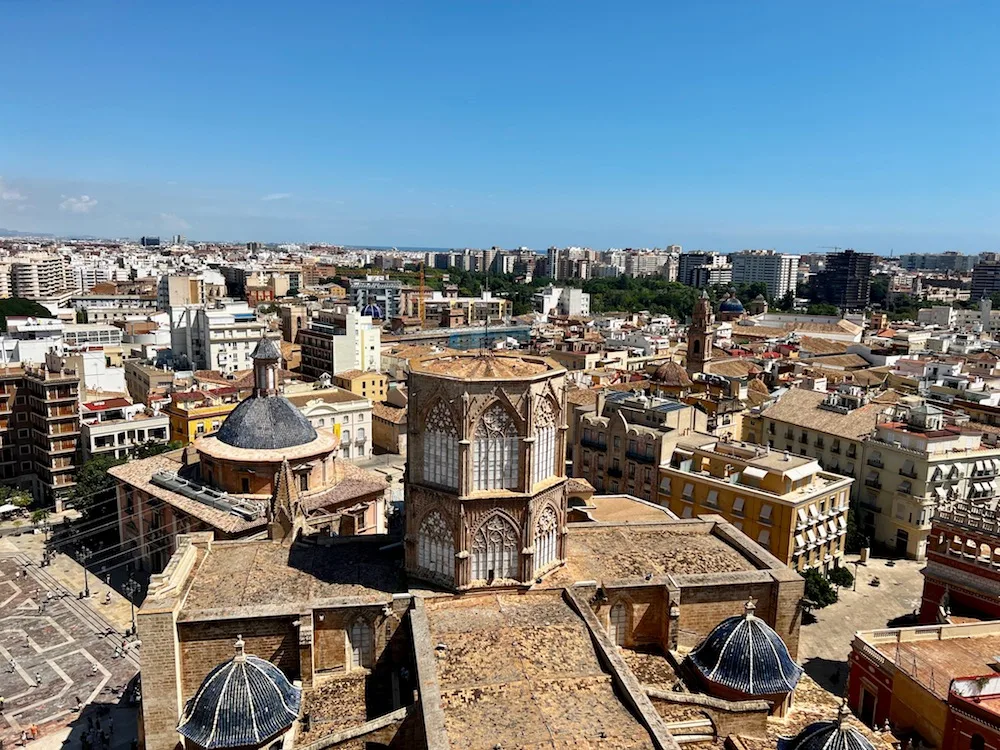 Hire bikes
The best way to get around Valencia is on bike and there are plenty of places around the city to hire them. We hired ours from Brisa Valencia and had lovely, comfortable bikes with baskets on the front. We hired them for 48 hours and they came with secure padlocks.
Valencia is a very bike-friendly city with dedicated cycle lanes everywhere. Both pedestrians and cars are very used to seeing bikes so you feel very safe and we found it very easy to navigate the cycle lanes.
I really liked the Brisa Valencia shop, mostly because it's conveniently located across the road from Turia Park, so if you're a little nervous about riding a bike you can simply push it across the road and get your confidence by riding around the park.
If you'd rather follow a guide on a bike ride then check out this 3 hour guided bike tour of Valencia.
If you're nervous about riding a bike, this would also be a great way to introduce you to riding on the roads of Valencia before hiring your own bike for the remainder of your trip.
You can also find online bike rental booking here.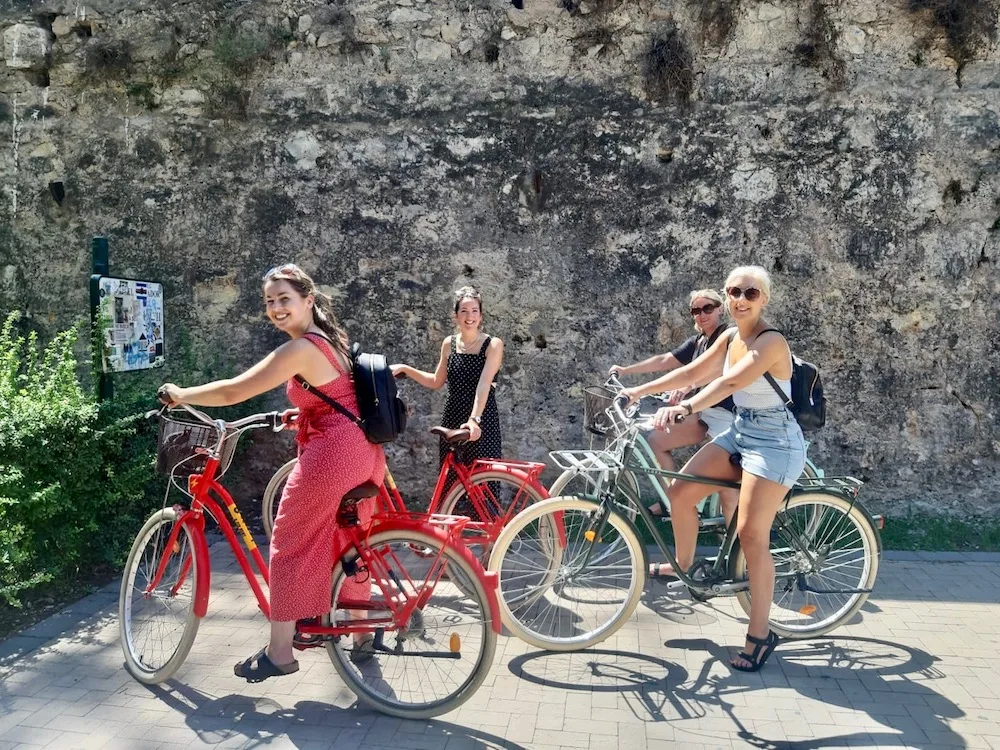 Cycle to the beach
Playa de las Arenas is a gorgeous golden beach and it's about 7-8km away from Brisa Valencia bike shop. It took us about 30 minutes to ride there and it's very easy to navigate as you basically just ride one way through the park and then follow the road to the left.
Lunch at the beach
There are lots of bars and restaurants lining the beach so choose one for lunch and some drinks.
Visit the City of Arts and Sciences
When you're ready to leave the beach, hop back on your bike and ride around the City of Arts and Sciences. You could go inside and explore but, honestly, just being outside and seeing these beautiful buildings from a distance is incredible.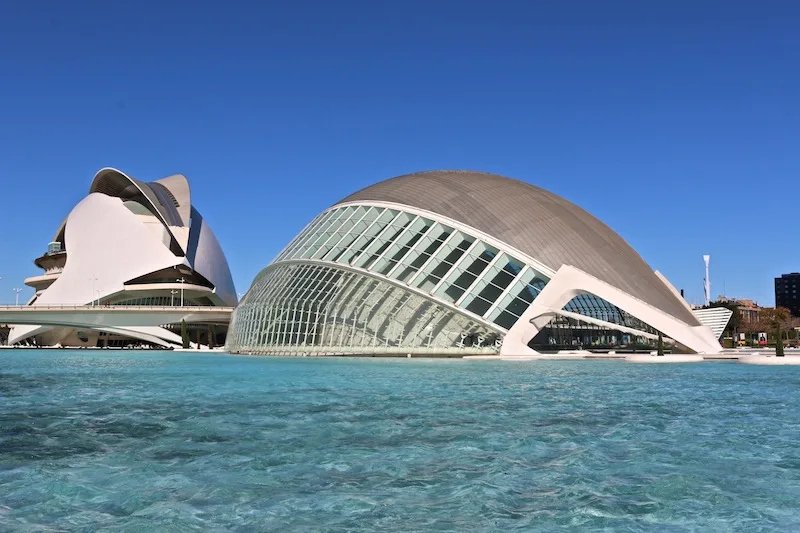 Go for dinner and drinks in Colon Market
Colon Market is a beautiful indoor market filled with bars and restaurants.
If you're a big group then it might be worth checking the website and booking a table at the restaurant you like the look of!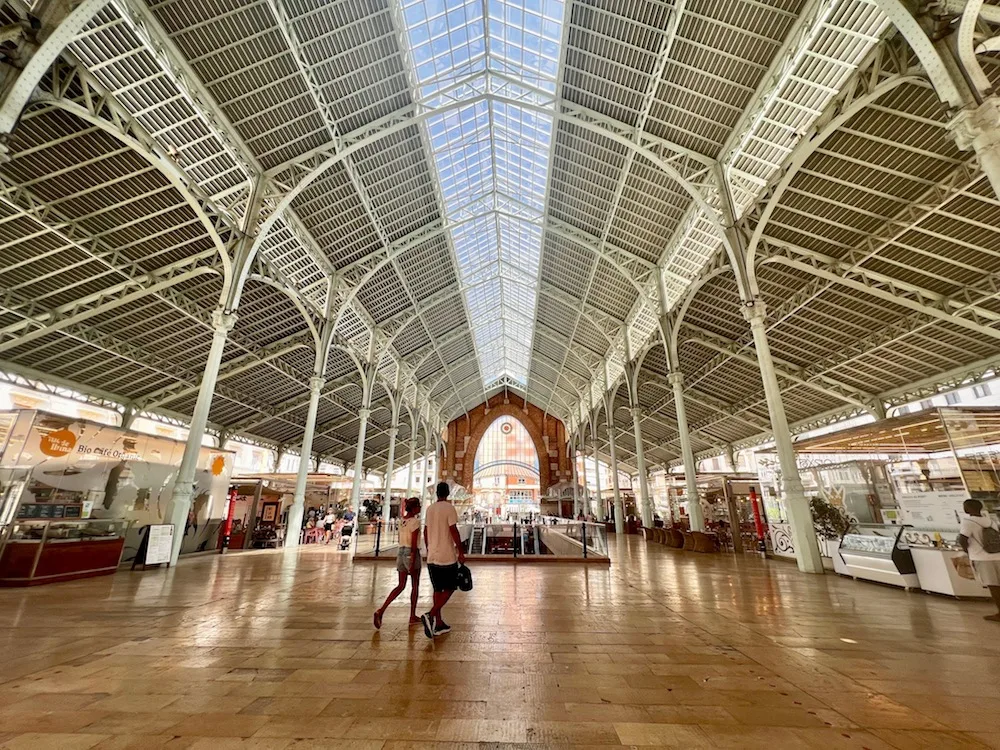 Day 2: Things to do in Valencia
After a busy first day in Valencia we're going to chill today and relax in the sunshine!
Quick breakfast at a cafe or coffee shop
Today I recommend grabbing a quick pastry and a coffee at a cafe near your accommodation. There are loads around so you won't need to wander for long!
Go to Marina Bay Beach Club
Marina Bay Beach Club is a fairly new beach club with a swimming pool, live DJs, sun loungers and plenty of beautiful people. It feels very Ibiza!
You do need to book a sunlounger in advance and it's a bit spendy but $40 from your bill can then go towards food and drink – and the food and drink is delicious so it's worth it.
Sun loungers are booked from 11am and I would recommend getting there as close to 11am as possible as you get to choose the best loungers. If you get there late then you'll be stuck at the back or in the middle where it gets busy. We stayed here from about 12.30-6pm and had a great day.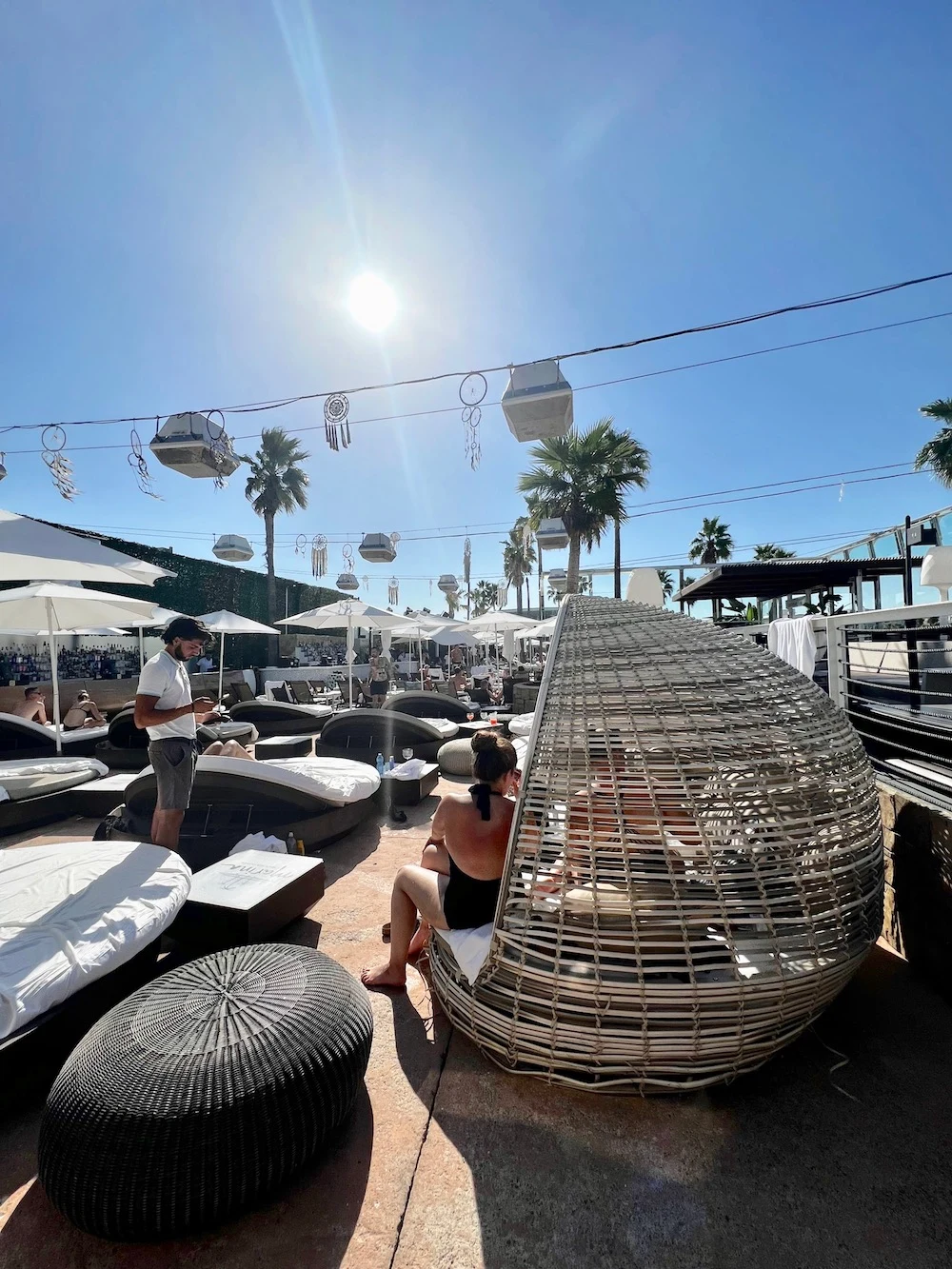 Or go to the beach
If you'd rather not spend a lot of money to sit in a noisy bar then opt for the cheaper version and just go to the beach. You can sit on the sand or pay for a lounger.
Again, get there early for a good spot, especially at the weekend!
Have dinner and drinks at a beachside restaurant
We had drinks at Bao Beach Valencia and then headed next door for takeaway pizzas on the beach. It was a perfect dinner after a rather expensive day in the beach club!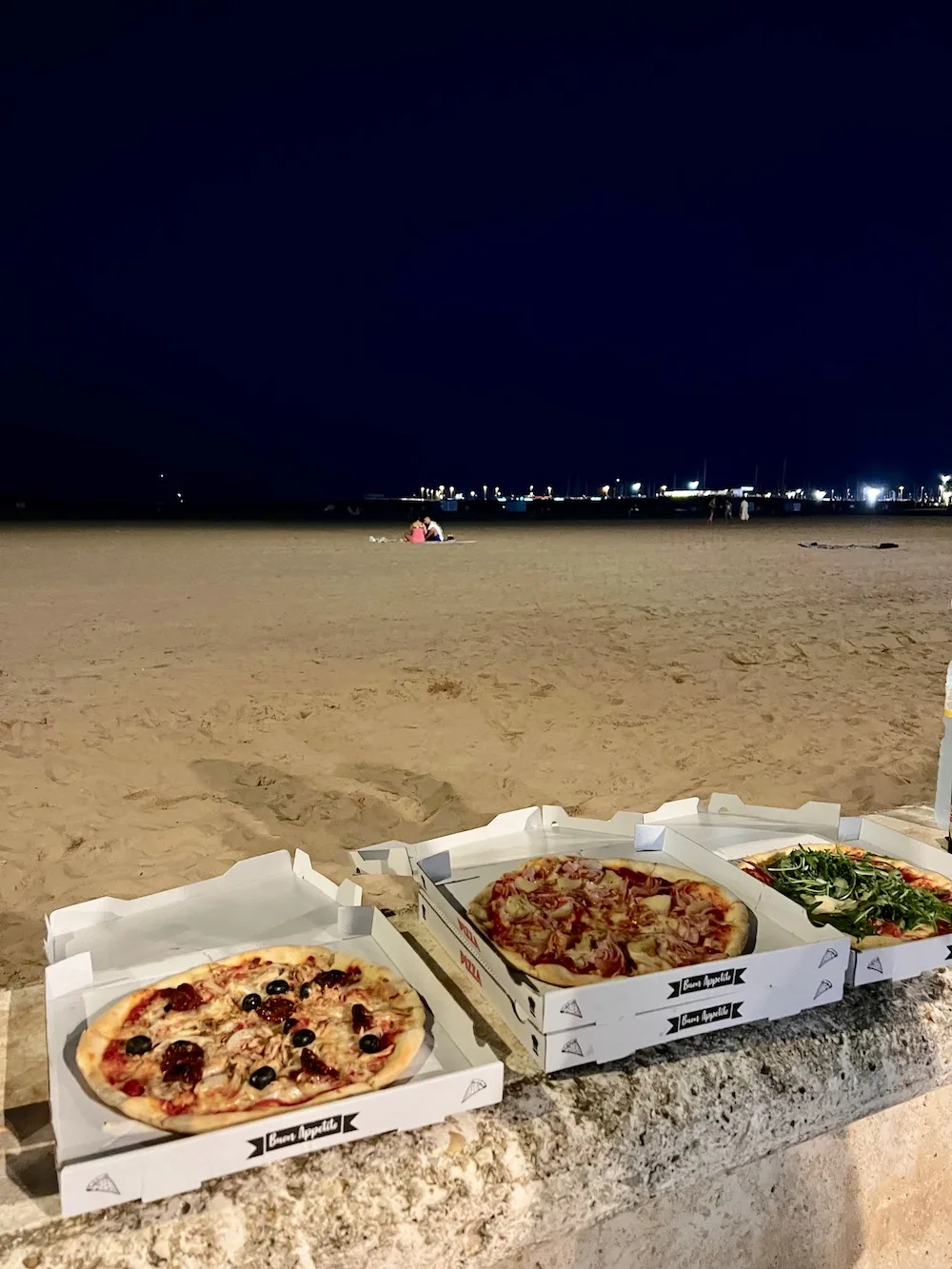 Travel Hack Tip
Leave the beach before it gets dark if you'll be cycling back into the city through the park.
We cycled back in the dark (after rather a lot of cocktails) and only one of our bikes had a light on it – something we didn't realise until it was too late – and while the park and the city was still very busy and didn't feel unsafe, it's not something I'd recommend.
Rooftop bar at Blanq Carmen Hotel
If you're not quite ready for bed then head to Blanq Carmen Hotel and go up to the rooftop bar. It's a lovely space with beautiful views.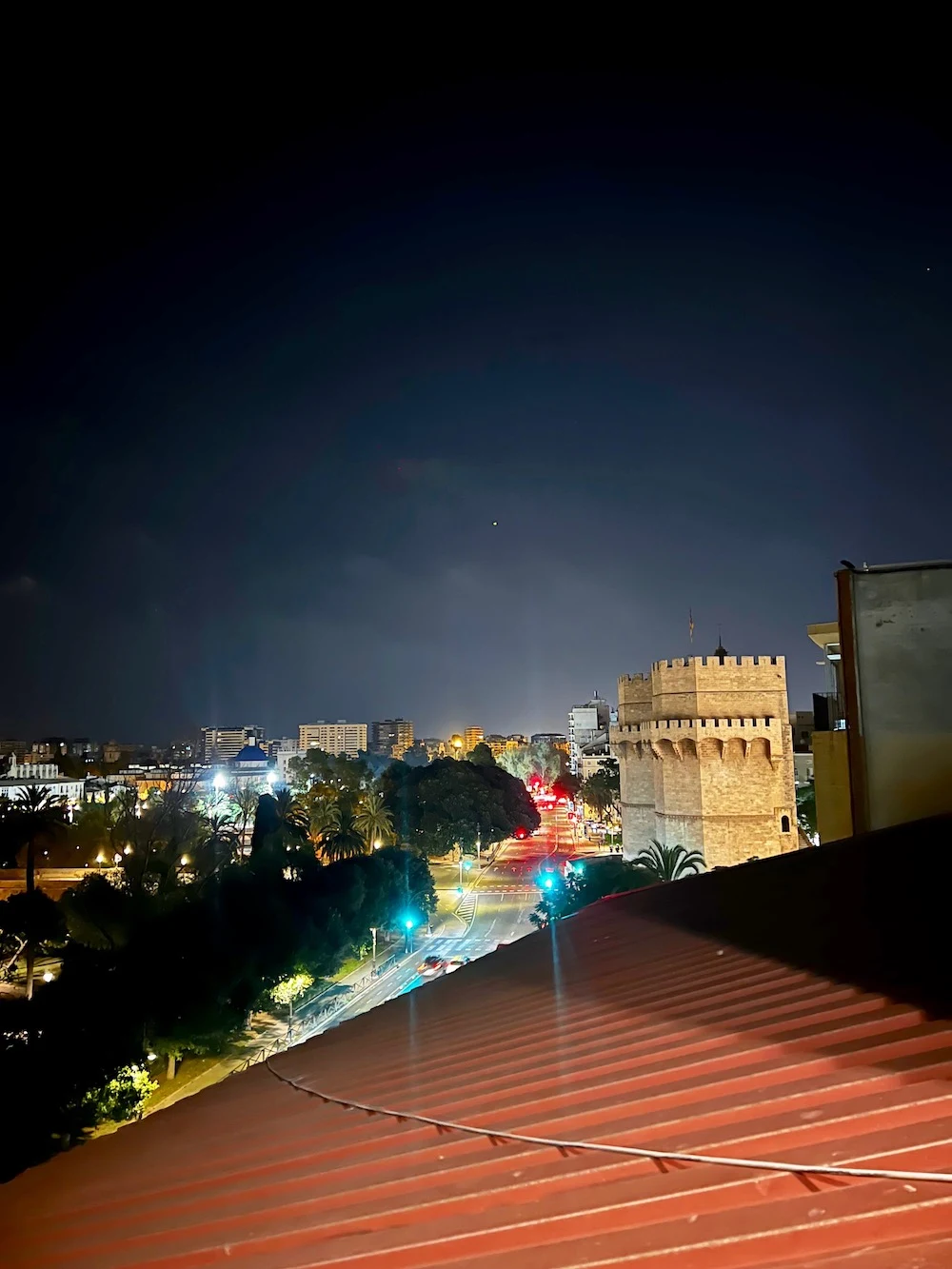 Day 3: Things to do in Valencia
Your final day in Valencia is going to see you leaving on a high!
Brunch at Eggcelent
Start the day well with a delicious brunch at Eggcelent.
We all ordered a variation of the eggs benedict which comes with a breakfast dessert!
Check out and return bikes
By this point you'll probably need to check out of your hotel and return your bikes to the rental shop.
Walk around Ruzafa
Ruzafa (or Russafa as it's sometimes spelt) is known as being the hipster area so a visit here is one of the coolest things to do in Valencia. Take a stroll around, look in all the boutique shops and have a drink at one of the many coffee shops or bars.
Travel Hack Tip: Note that Rusafa is much quieter on a Monday with lots of the bars and shops closed. So if your third day in Valencia is a Monday then I would switch this around.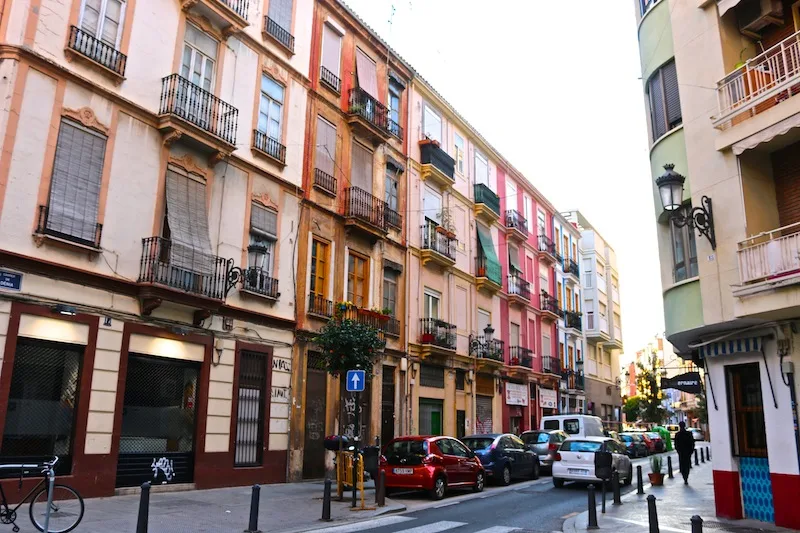 Late lunch at Voltereta
End your 3 day trip to Valencia well with lunch at Voltereta.
Voltereta actually has 4 restaurants in the city; Bali, Manhattan, Case and Kioto. They have slightly different menus and locations and they are different but they're also similar.
We opted for Voltereta Bali and were blown away.
Lunch at Voltereta Bali was more than just a lunch, it was an experience. It was magical.
We were a little overwhelmed by the menu so we asked our waitress for her recommendation and she brought us about 8 sharing plates, which we devoured. We had a slightly strange mixture but it was delicious. We had sushi and butter chicken, boa buns and dumplings, vegetable rice and pasta and lots of other incredible dishes.
I highly recommend this restaurant! You will need to book in advance!
If you've got 3 days in Valencia then I'm going to assume your time is up and it's time to go home or head to your next destination.
I hope my 3 day Valencia itinerary has come in handy and given you some inspiration and lots of ideas for things to do in Valencia. This is exactly what we did during a girl's trip and it all worked out so perfectly. To be honest, I was super proud of myself for being able to organise such a well organised girls' holiday to Valencia.
Below are some more Valencia FAQs to hopefully help with the rest of your trip.
3 days in Valencia: How much did it cost?
OK, here's a breakdown of how much things cost during our 3 days in Valencia:
Outbound flight – £61.20
Inbound flight – £89.30
Luggage – £14 each way (optional – I didn't pay for luggage)
Accommodation – £544.82 – Split 5 ways £108.96
Airport parking at Manchester Airport – £78 split 5 ways – £15.60
Food and drink at Manchester Airport – £20
Taxi from airport to accommodation – £18
Bike hire for 48 hours – £18
Marina Bay Beach Club – £78.80
Brunch at eggcelent – £14
Access to walk up the tower at the cathedral – £1.80
Lunch at the beach – £14
Pizza – £40 for 4 pizzas – split 5 ways £8
Dinner at Voltereta – £23
Dinner on day 1 – £20
Additional drinks, snacks and coffees – £60
Total – Approximately £565 per person
We mostly found food to be very reasonably priced with most meals costing about £10 and then a bit extra for a glass of wine or two.
If you're wondering how I managed to keep track of all these expenses, we used an app called Tricount which is great for splitting expenses on group trips.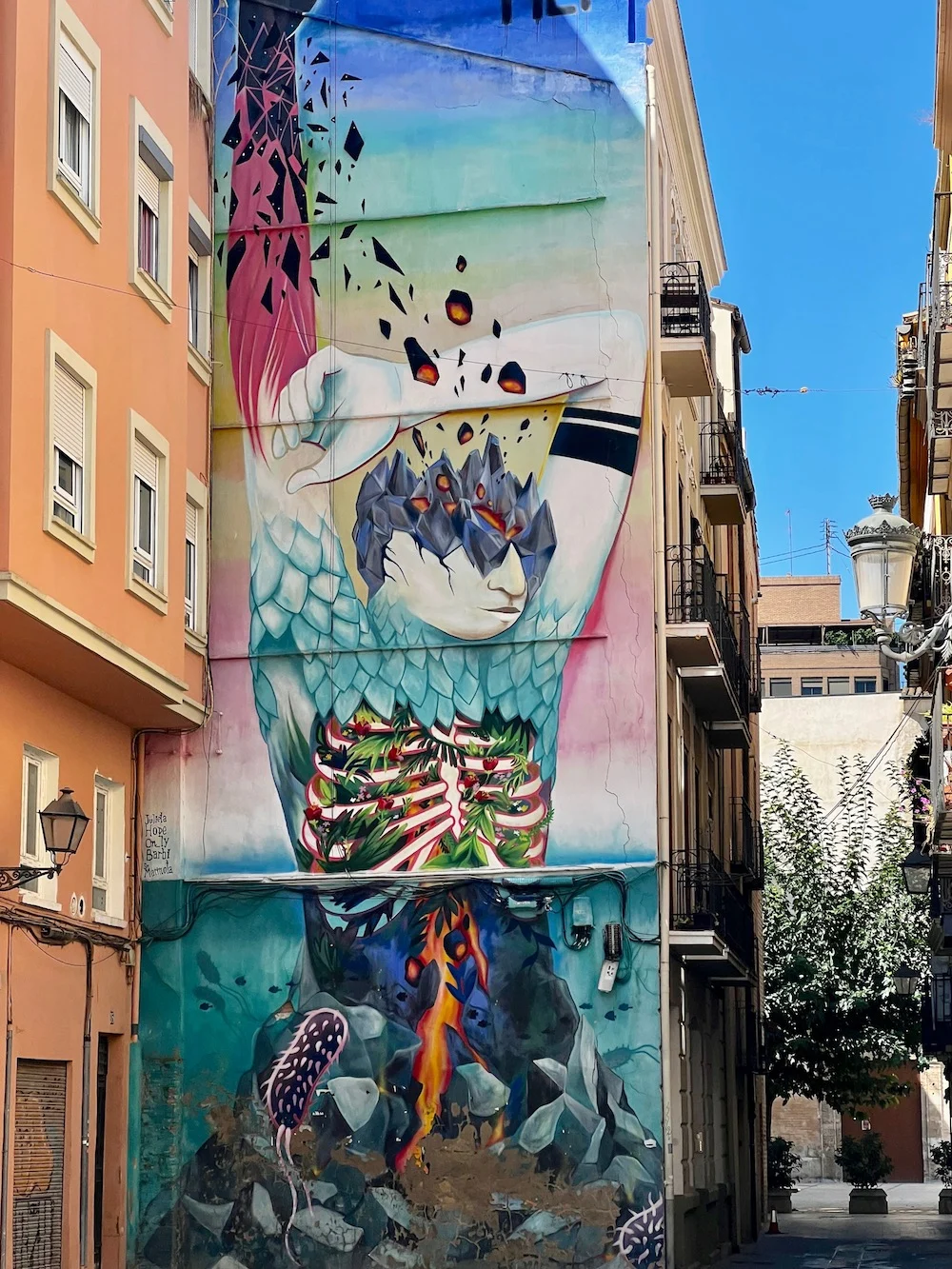 How do you get around Valencia?
The easiest way to get around Valencia is 100% via bike.
I'd say I'm a nervous cyclist and I never cycle at home but I was fine in Valencia.
I would put Google Maps on my phone and place it in my handbag which I put in the front basket of my bike. I'd then just pull over every few miles to double check the map if I was unsure on directions.
You could hire an e-bike or an electric scooter too.
If you've got more time then walking is also very easy, it just takes so much longer!
Taxis and Ubers in Valencia
We found it quite difficult to flag a taxi down and Uber was slow and unreliable, but there are plenty of taxis around, especially if you're leaving from the airport. We later found out there is a taxi app called Cabify which is more reliable than Uber. Finally, we did get one Uber but the app is so much slower than it is in other places that we weren't sure it was ever working!
There are also plenty of buses. I recommend using Google Maps to navigate buses in any city.
If you're unsure then I'd recommend asking your accommodation provider for some help.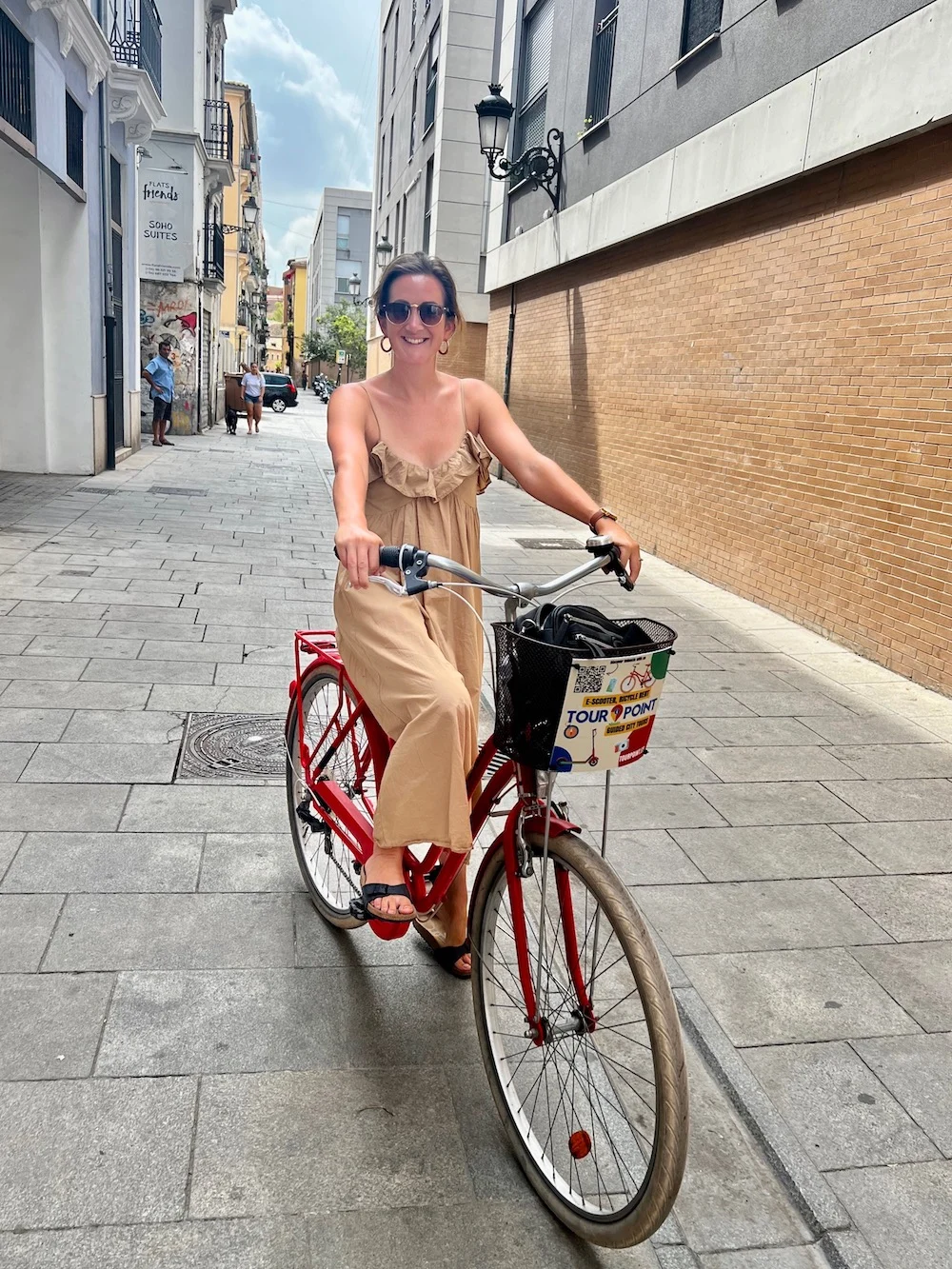 What to pack for Valencia
Valencia is a really mild city with very little rain, making it a very easy city to pack for.
When I visited in the summer months I packed very little.
I took with me:
3 x dresses
1 x jumpsuit
1 x skirt and top outfit
1 x swimsuit
1 x cardigan
1 x light trousers and a top for the plane
My usual toiletries, hair products, underwear and nightwear
1 x pair of Birkenstock sandals
I managed to fit all of this into the 'free' bag you can take onto Ryanair flights.
When I visited in the autumn and spring I took jeans and jumpers and a light jacket but I didn't need a coat.
For a winter break, I'd pack outfits like you'd wear on a spring day in the UK.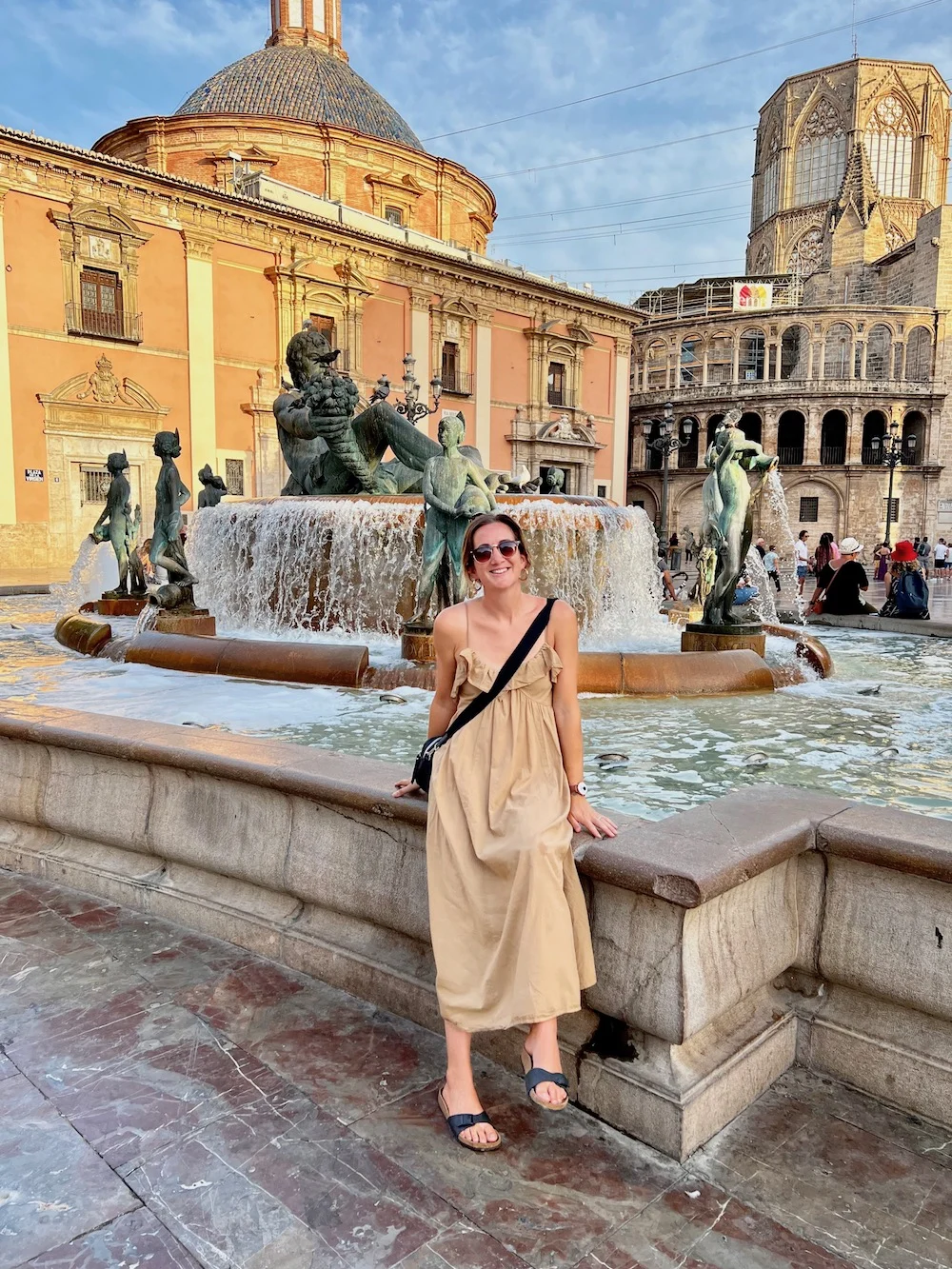 Is it worth going inside the City of Arts and Sciences or Oceanografic?
Personally, I rarely visit museums or sea life centres when I travel because these places are available to me at home and I'd rather see what makes a city unique and interesting. I can visit aquariums at home so I wouldn't visit one while I'm travelling.
If you've got kids with you then I'm sure they would enjoy it but I think there are better ways to spend your time in Valencia.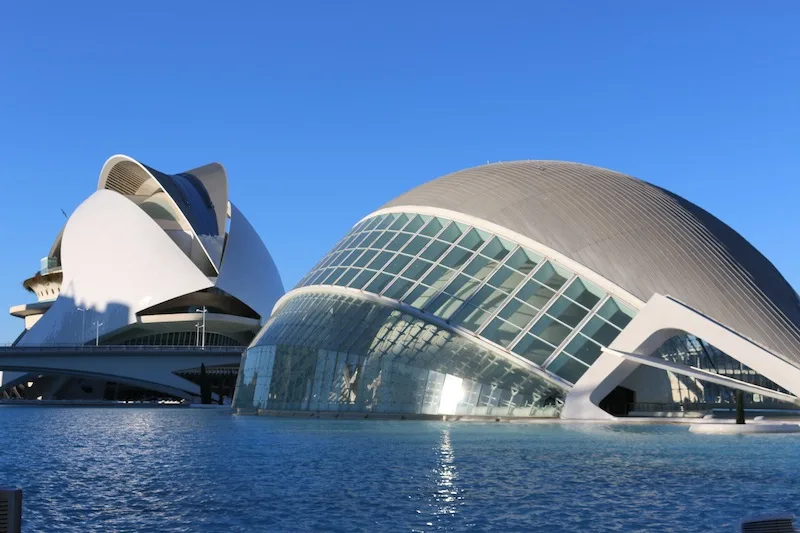 Are there any tours worth doing in Valencia?
Some of the best tours I've taken in Valencia have been food tours!
I really enjoy taking tours while I travel. It takes the pressure of you to find all the best things to do while you're away and can give some structure to each day.
I usually book my tours through Get Your Guide. I find their tours are always reasonably prices, guides are always brilliant and very reliable and there are so many options. I also like to book them in advance to know my itinerary is filling up and to help my budget accordingly. It's nice to have lots of activities paid for before I leave as it feels like I spend much less when I'm there!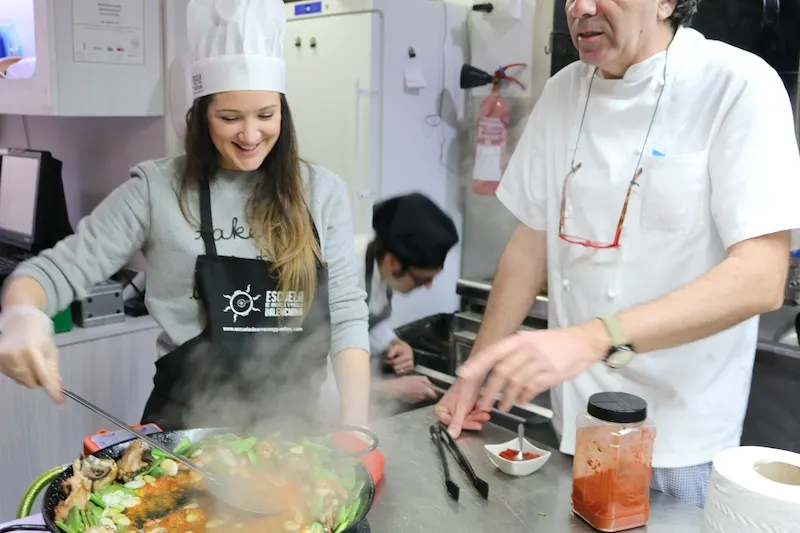 Here are some of my favourite tours in Valencia:
So there are some of my favourite things to do in Valencia. I hope you found this guide and itinerary helpful and I hope you have a fantastic time in Valencia!
Read more of my Valencia travel blogs…
A 5-day travel guide to Valencia