"You may well return from your holiday thinking Slovenia is the prettiest country you've ever seen." I read this in the Lonely Planet on my flight out here and I couldn't agree more.
When it comes to first impressions, Slovenia has well and truly blown me away. It's picked me up and spun me around and shown me everything from castles to beaches, mountains, forests, canals and medieval streets. And that's all in 24 hours!
During my first day in Slovenia I took a Karst and Coast Mystery Tour with Roundabout Travel.
The tour began with a drive through the beautiful Slovenian countryside. Over 63% of the country is covered with forest so we drove past miles of trees and fields filled with olive groves and orchards.
We passed quaint villages with terracotta-roofed houses. Shutters were thrown open to entice a breeze that carried the gorgeous smells of flowers and summer sun. Each crumbling cottage was covered with flowers climbing up the walls or blooming in the windows.
Sanjin told us there is a lot of friendly competition in each village to have the best flower display.
"The women of Slovenia like their homes to be beautiful," Sanjin smiled. "We like everything to be beautiful. It's all about love in Slovenia. It even says 'love' in our name."
I thought about it for a second and began smiling myself. sLOVEnia.
The Karst, is a limestone region across southwest Slovenia and northeast Italy. Due to the soluble rocks, water runs through the ground and creates underwater chambers. There are thought to be more than 8,000 caves and sinkholes in Slovenia and there are more holes running through it than a Swiss cheese. Rivers once ran through many of them but they're now open for lucky visitors like us to explore.
Predjama Castle
The first stop on our tour was the medieval Predjama Castle. Building for the castle began in the 13th century and over the centuries the different owners added to it and expanded. The name literally means 'in the cave' because the castle has been built into a cave. Secret passageways lead through the castle, into the rock behind and out the other side.
The most famous owner of the castle was Erazem Lueger, the Slovenian equivalent of Robin Hood. When the army finally caught up with him to put a stop to his theft they barricaded him into his castle. They were unable to penetrate the castle so stood guard outside, thinking someone would eventually have to come out.
A year and a day passed and the army couldn't understand how no one had emerged when it was obvious they were feasting and throwing parties inside. The army eventually launched a canon at the outside toilet which killed Erazem while he had his pants around his ankles.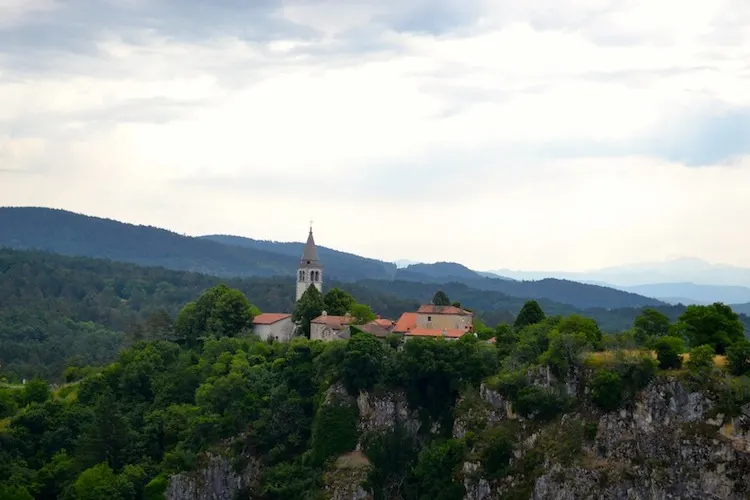 There are over 3,000 churches in Slovenia
Skocjan Caves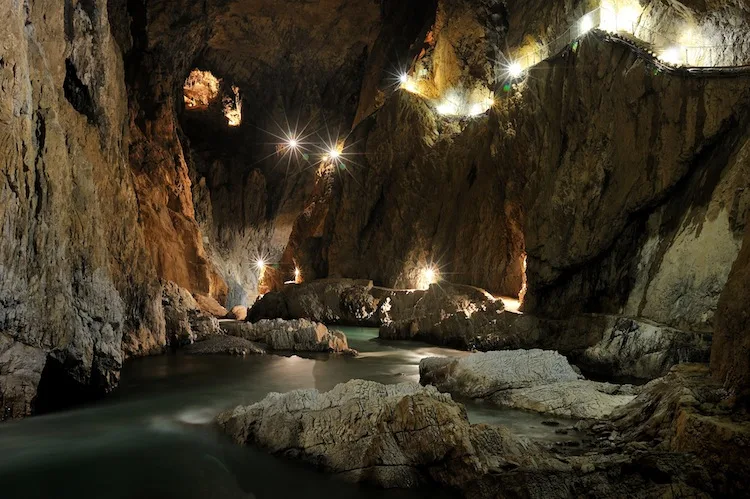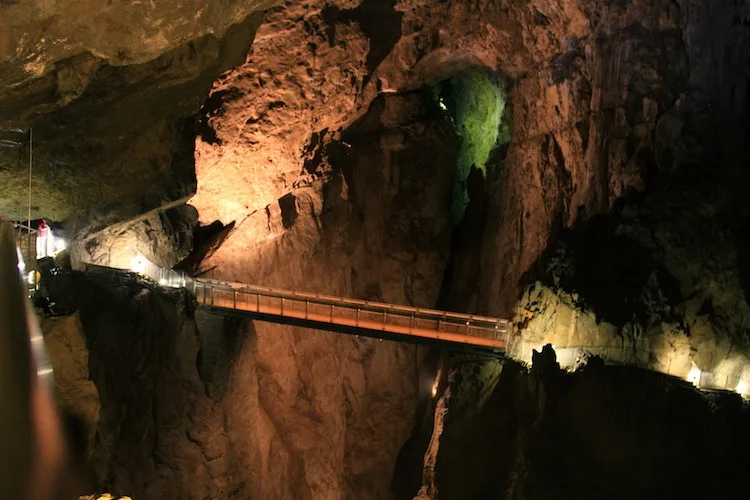 The second stop on the tour was Skocjan Caves, a UNESCO World Heritage Site and one of the largest and most beautiful Karst caves in Europe. I don't think I can possibly explain how incredibly enormous these caves are. They made me feel so small it was like being a fly inside a tunnel.
Artificial lights like candles lit the way along narrow paths that wound through stalagmites and stalactites of all sizes. Usually I'm mesmerised by drip stones and love to see them dangling from the ceiling but it was the size of the cave that fascinated me this time.
I couldn't help but think this would be the perfect setting for a Harry Potter versus Voldermort battle. It was so eerily beautiful and had a magical, otherworldy quality. There was a foggy mist in the air which added to the mystery. If I didn't know better I'd think that some nasty magic created this place.
There are two parts to the cave, the Silent Cave and the Water Murmury Cave. The Silent Cave is, as the name suggests, eerily silent. It has a steady temperature of 12 degrees C so the chill adds to the creepy vibe.
The Water Murmury Cave is more like a gush than a murmur as the river Reka runs through and the steady flow echoes around the 100 meter high chamber.
The paths that run around the caves took over 50 years to build and include swinging bridges and many, many steps.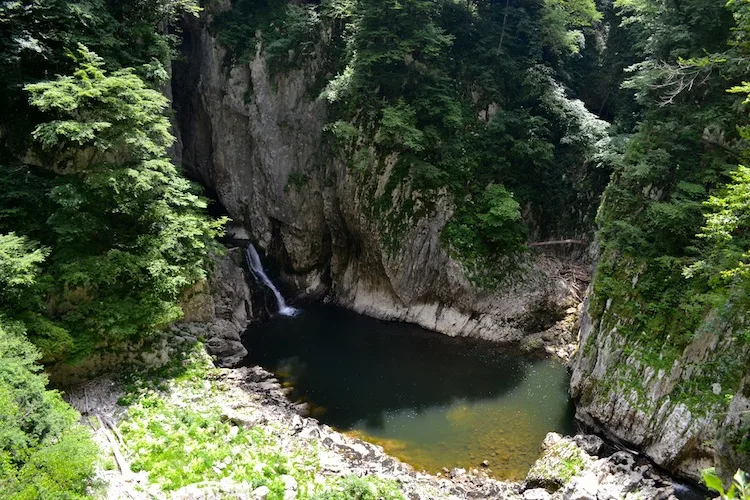 There are 200 steps to get out and they take you past three waterfalls and lots of beautiful pools that are just begging you to jump in.
Lunch time!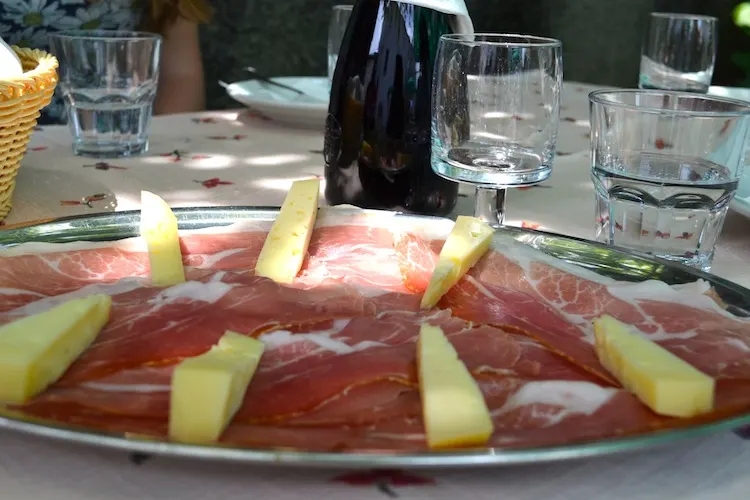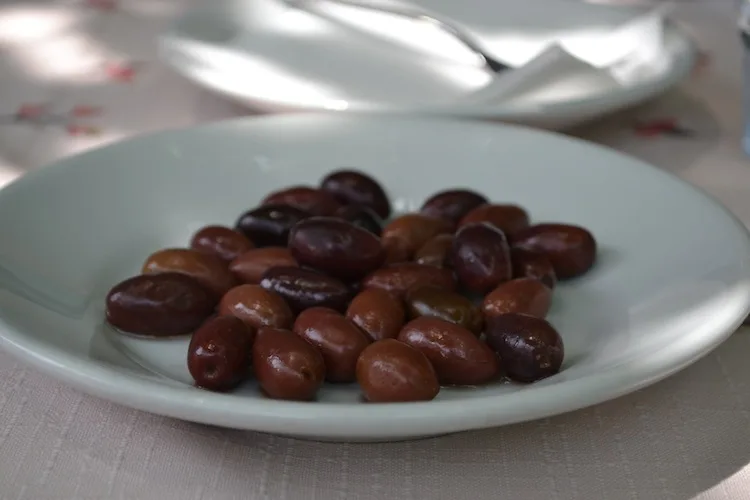 We ate lunch at Muha Bar and had the first chance to sample some simple Slovenian cuisine that I'd heard so much about. We ate prosciutto that is dried in the wind for one and a half years. It was served with local cheese, freshly baked bread, salty olives and local red wine.
We ate at a 300 year old stone table in the shade of a grape vine and I could image this meal had been eaten for lunch for hundreds and hundreds of years.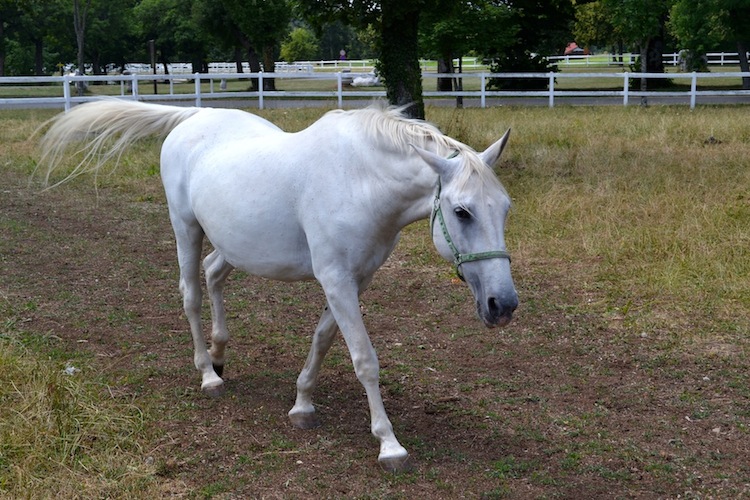 We travelled on to Lipica, the homeland of the white Lipizzaner horse. I'm not much of a horsy person (I'm terrified of them after a bad fall as a kid) but I could see that these horses were beautiful and a source of much pride in Slovenia.
Weird fact: The horses are born black and slowly turn white by the age of 10.
Piran
It was now late afternoon and time for my favourite part of the day, visiting Piran.
Piran is a beautiful town in southwest Slovenia on the Adriatic Sea. No words can do this beautiful place justice so I'll leave it up to the pictures…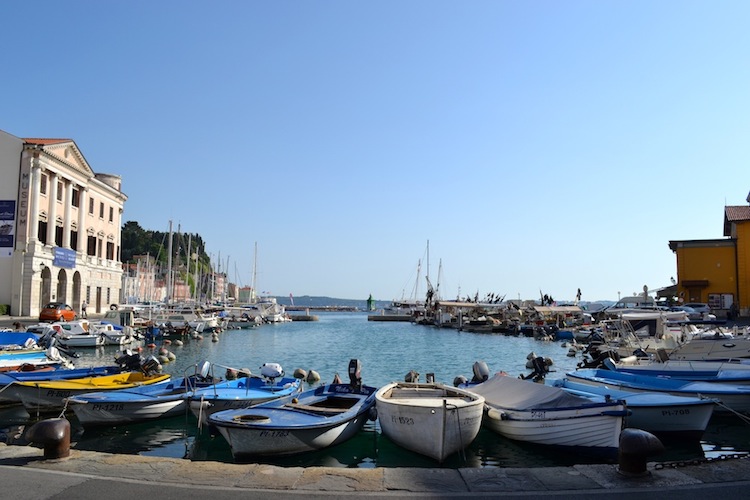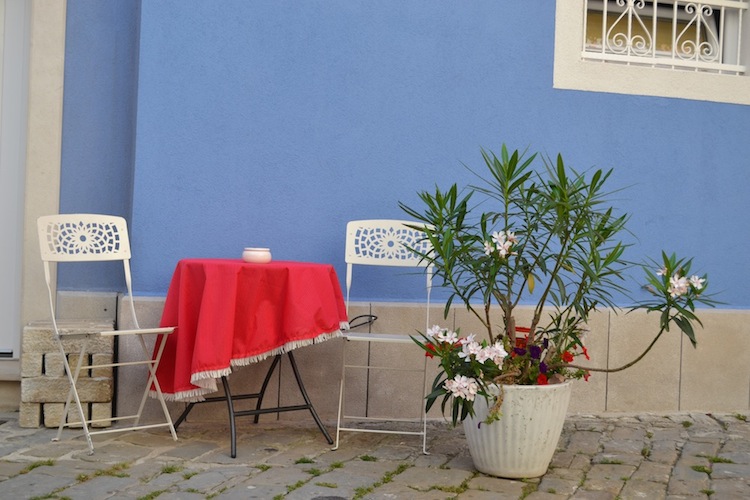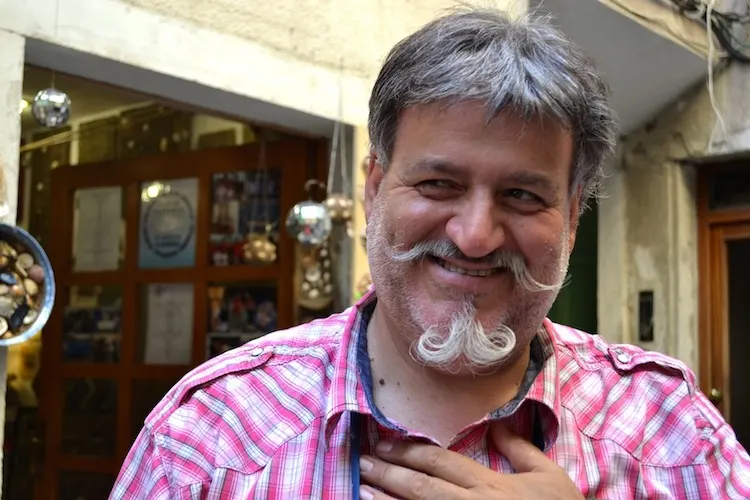 Best goatee ever?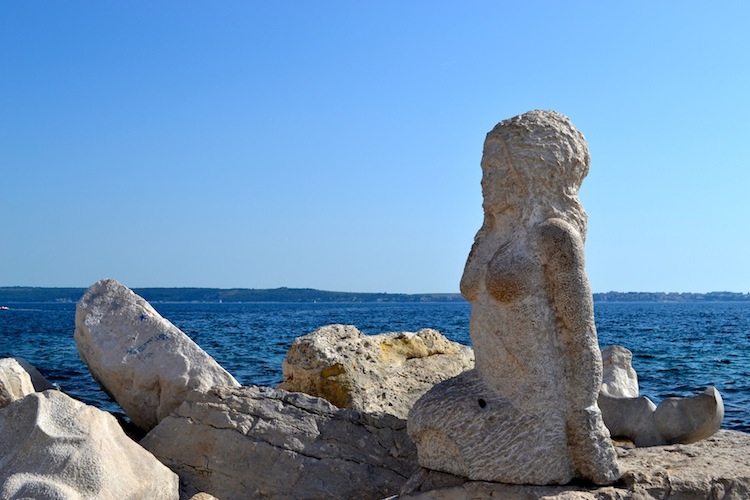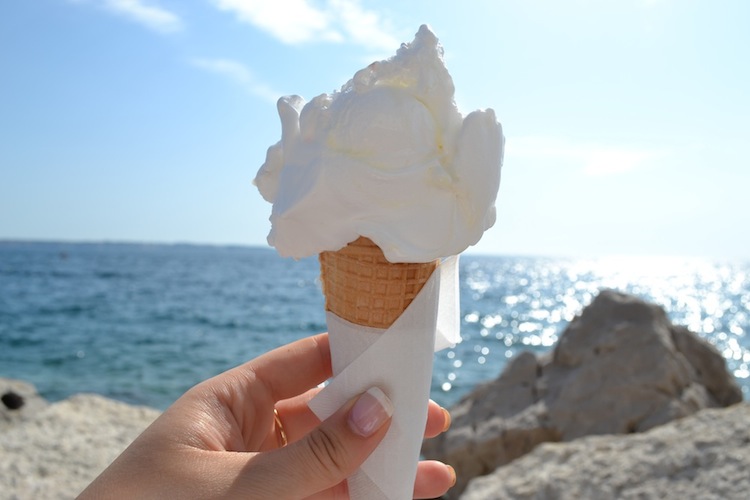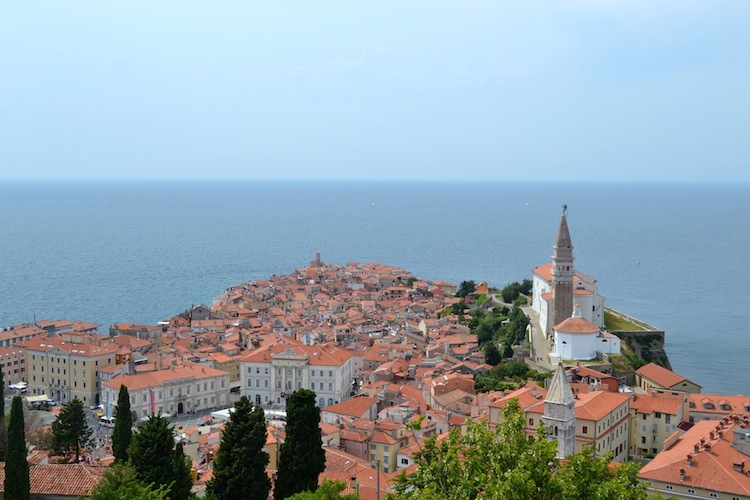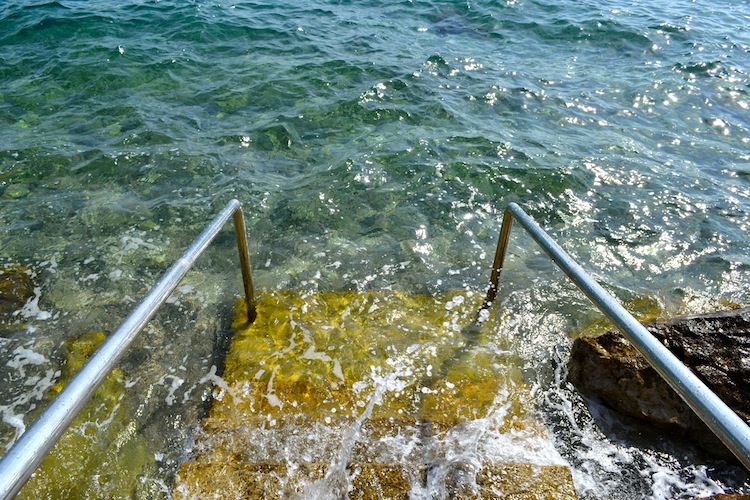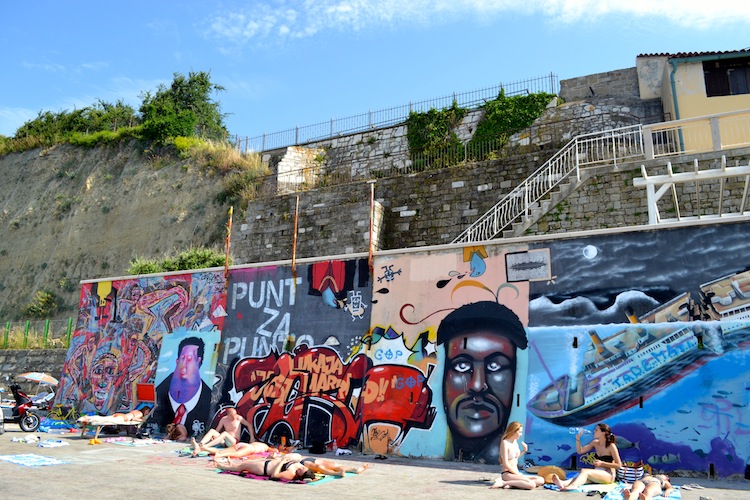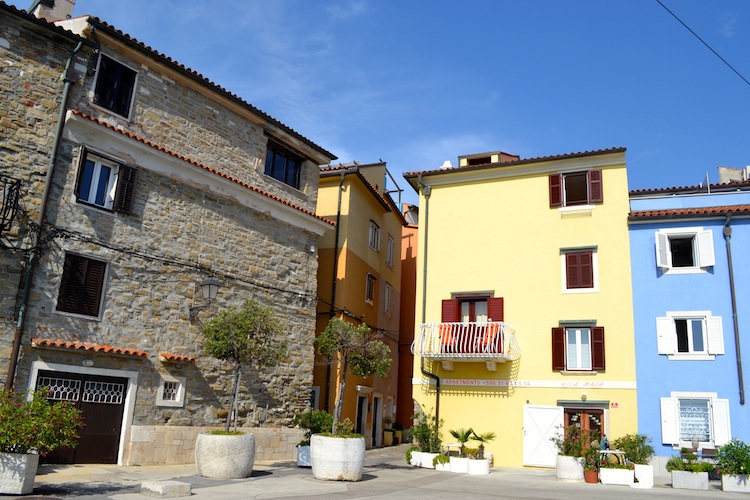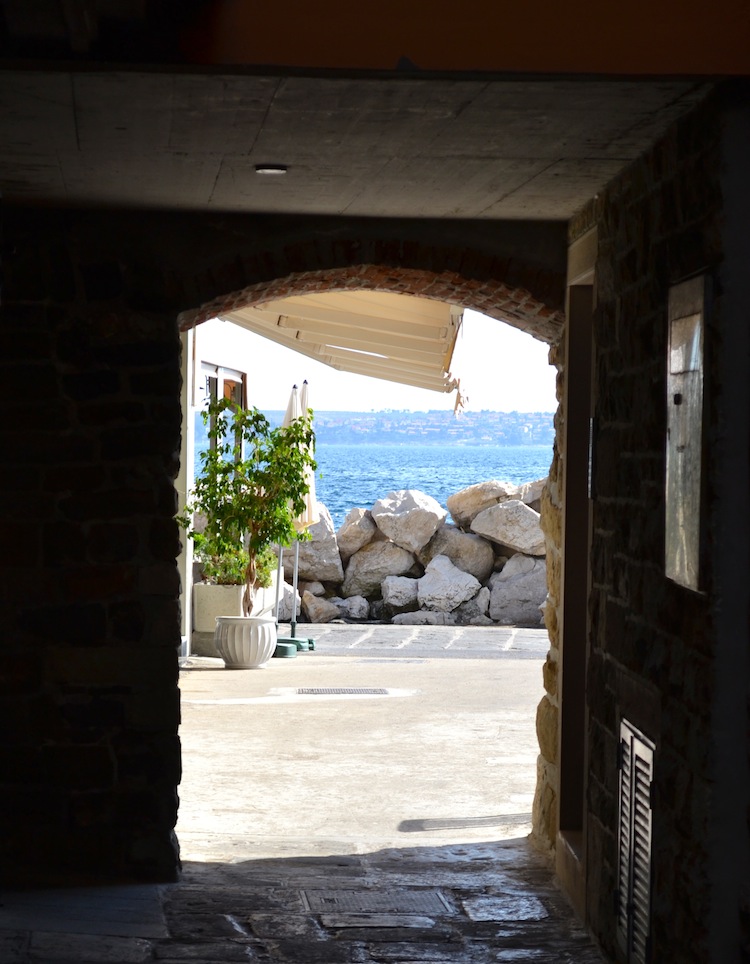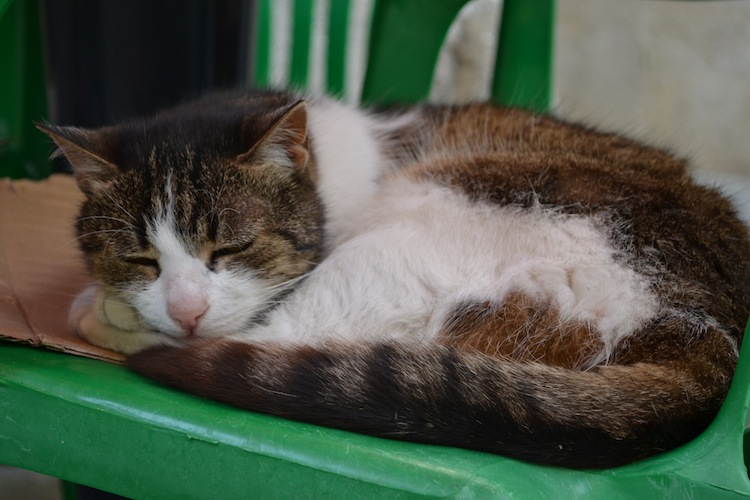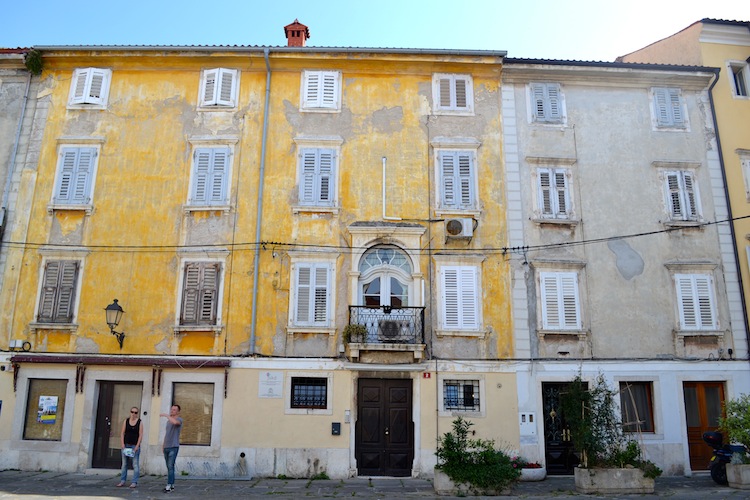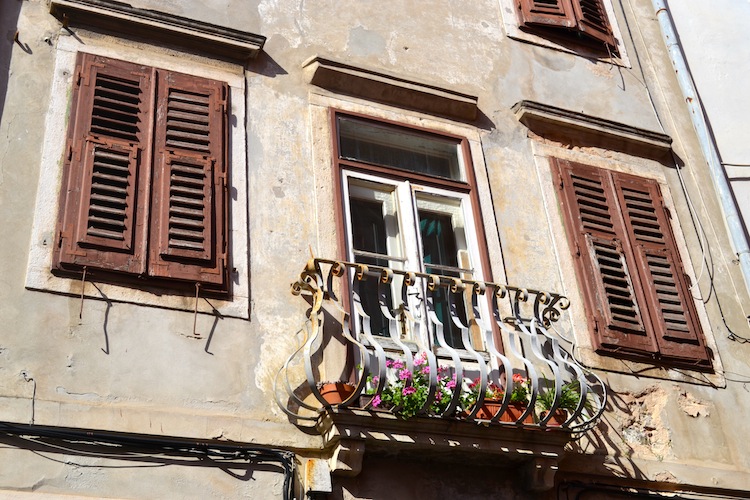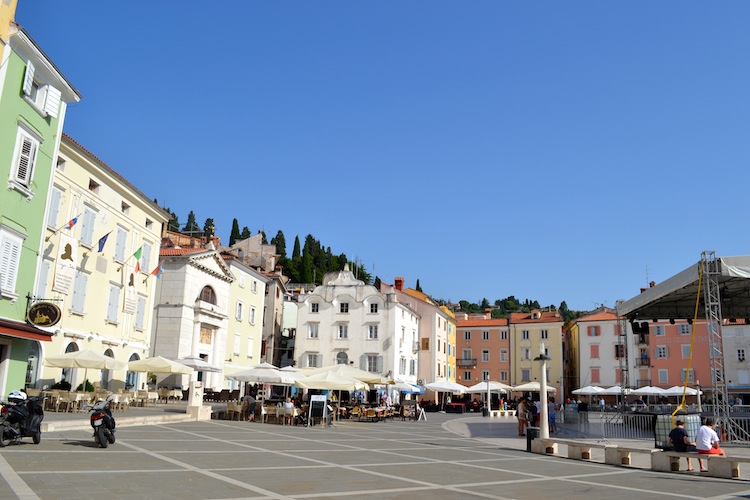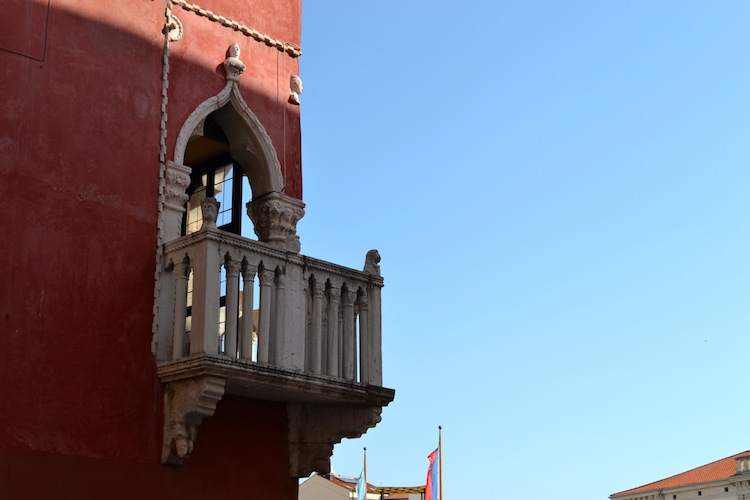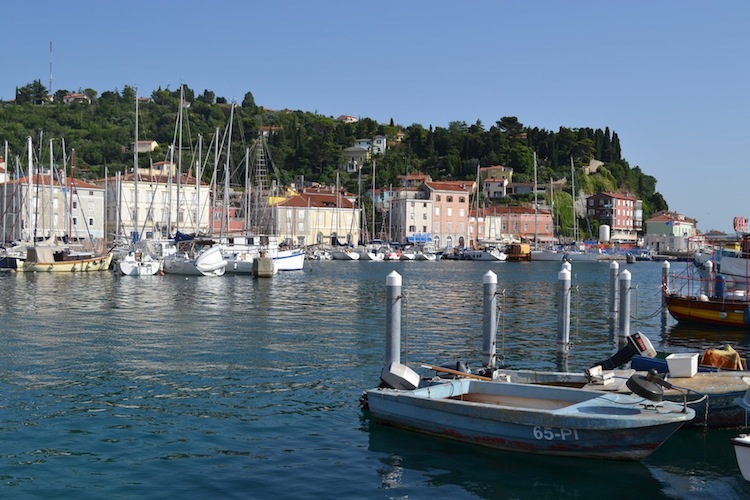 Roundabout Travel Review
I can't fault Roundable Travel. Booking the tour online was quick and simple. I was immediately sent confirmation with my pickup time and address which was just 2 minutes from my hotel. The car was comfortable, the group was small and we had just the right amount of time in each place.
Sanjin knew all the best places for photos and seemed to know everything there is to know about the local area. As well as the facts, history and stories, he told us about local culture and what it was like growing up in Slovenia. It's these little stories that make a guide so interesting and you can't get these from a guide book.
The tour was also really flexible with plenty of options to extend certain stops or hurry along to the next point. It was the small group that made this possible and I was really lucky to be joined by four lovely travellers.
Tomorrow I'm taking my second tour with Roundabout Travel and I'll be taking the Alpine Fairy Tour. So excited!
I travelled to Ljubljana with Visit Ljubljana and a travel blogger collective, The Travel Mob.