At the end of last summer I took my favourite family holiday of the year. It was a one-week glamping adventure in France staying at three different Les Castels campsites around the country.
Before this trip I'd never heard of Les Castels, but I was soon to discover that Les Castels is a family holiday institution for many British families. As I started posting my photos on Twitter I had lots of messages from people who told me they'd spent every childhood summer holiday at Les Castels campsites. Their messages were filled with nostalgia and happy memories and I was soon to discover why. It's now less than six months since I was there but the thought of this trip fills me with happiness.
So if, like me, you'd never heard of Les Castels, I'd like to begin with an introduction to the campsites and to tell you what they're all about…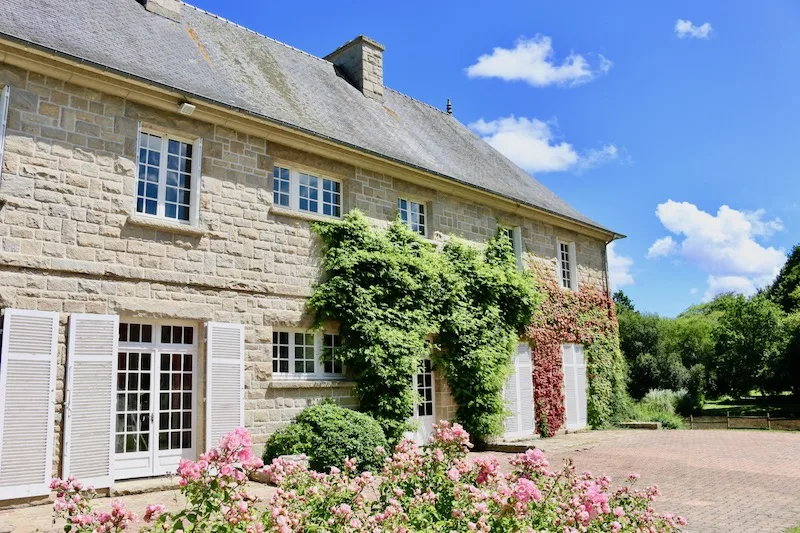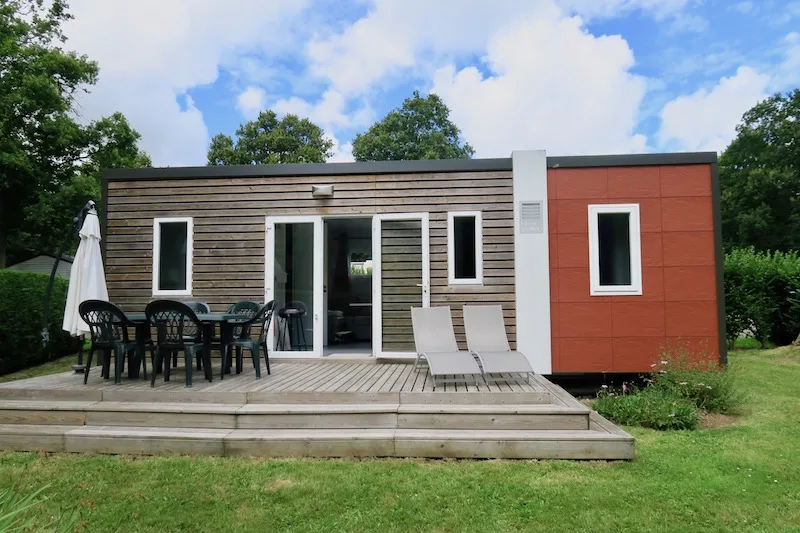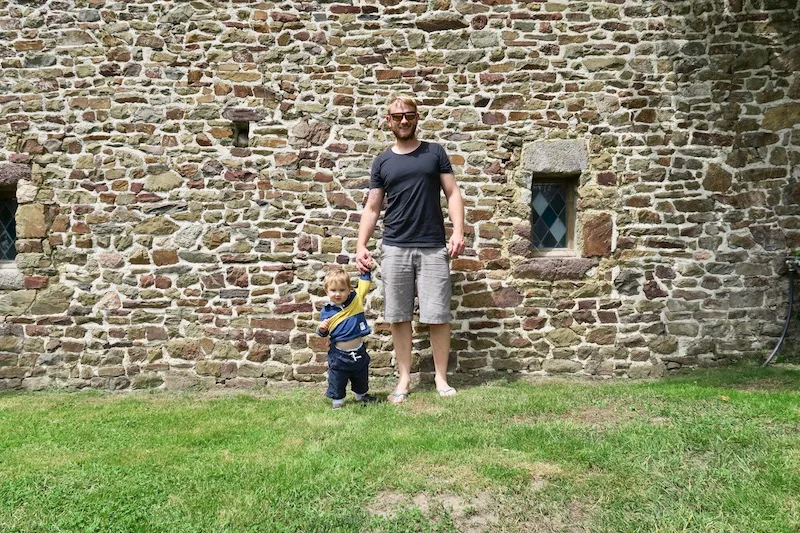 What is Les Castels?
Les Castels is a chain of four and five-star campsites in stunning locations across the most beautiful regions of France. The campsites are independently-run and their unique locations are what set them apart from other camping chains. They're set in amazing places like castels, mills, farms, forests, gardens and manors.
Les Castels was founded by a man called Georges Pilliet back in 1959. He had the crazy idea to convince château owners across France to open up their grounds to campers. The core motivation behind his idea was to promote, preserve, and ultimately share, what he viewed as a dying heritage. In the same year, Pilliet managed to get 24 owners of French castels and châteaux on board, creating the first 'outdoor hotel' chain.
Today, the values of Les Castels have been imitated around the world, proving that the best recipe for the complete camping experience was dreamt up perfectly almost 60 years ago. Throughout these decades the chain has continued its values, while also adapting to meet today's modern family.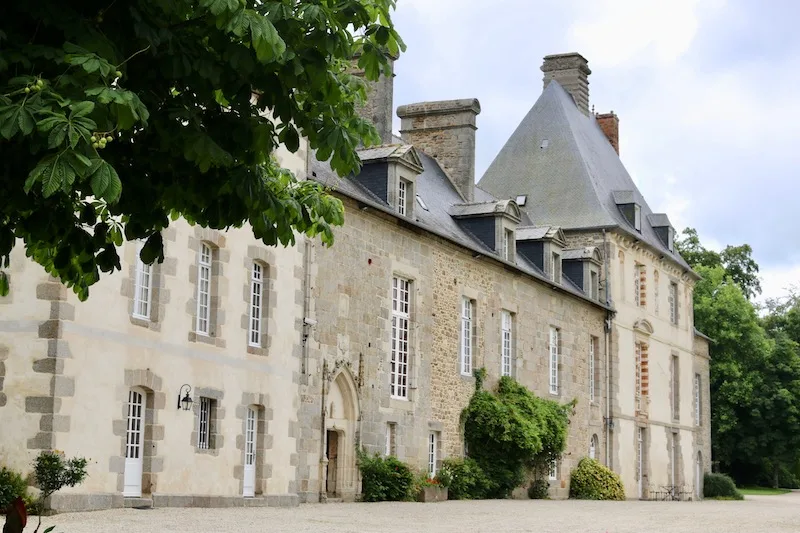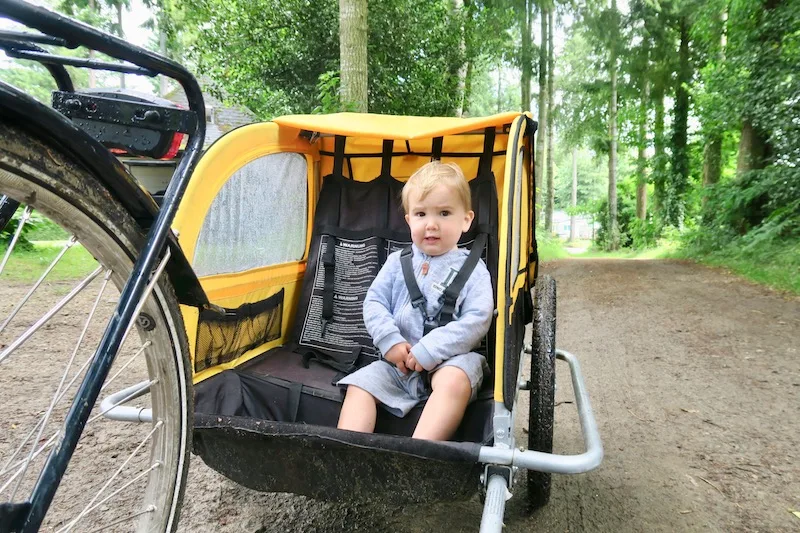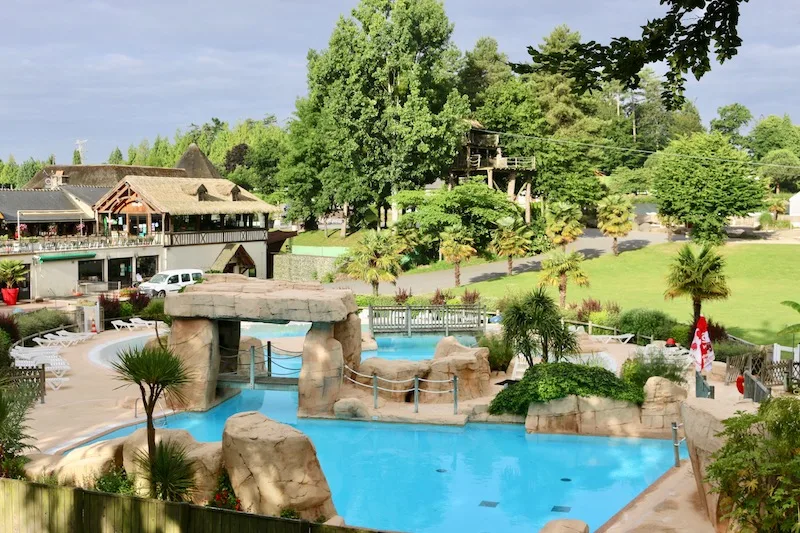 What can you expect from a Les Castels campsite?
Each and every campsite falls under a tailored quality charter, and Les Castels was the first chain to become a part of the Camping Qualité, a label which guarantees high-quality service. This is true of the numerous Les Castels sites, with top facilities, accommodation, entertainment and activities found across all camping locations. The surroundings are another key ingredient of any Les Castels experience, with each site located within beautiful and picturesque landscapes.
We found each Les Castels campsite to be very different, each with its own attractions and advantages . I'll be talking about my experiences at three different campsites in my next blogpost but we stayed at one that was lovely and relaxing, one that was big and busy and one that had a beautiful, historical charm.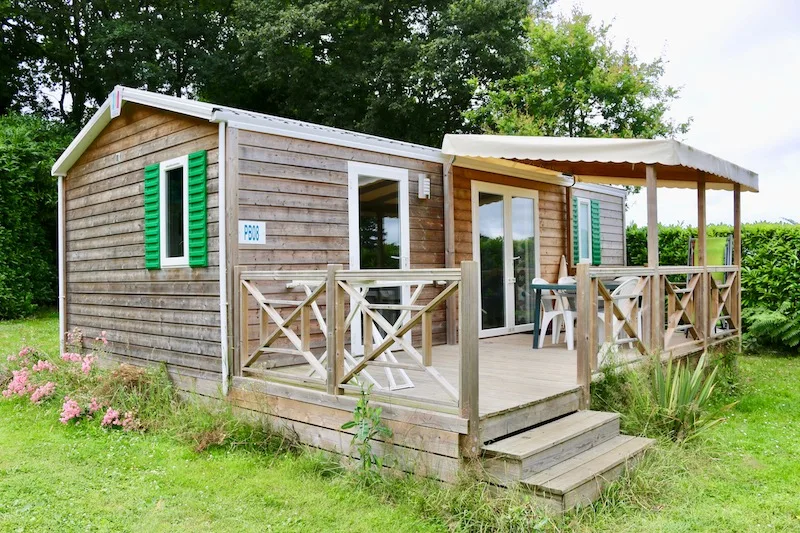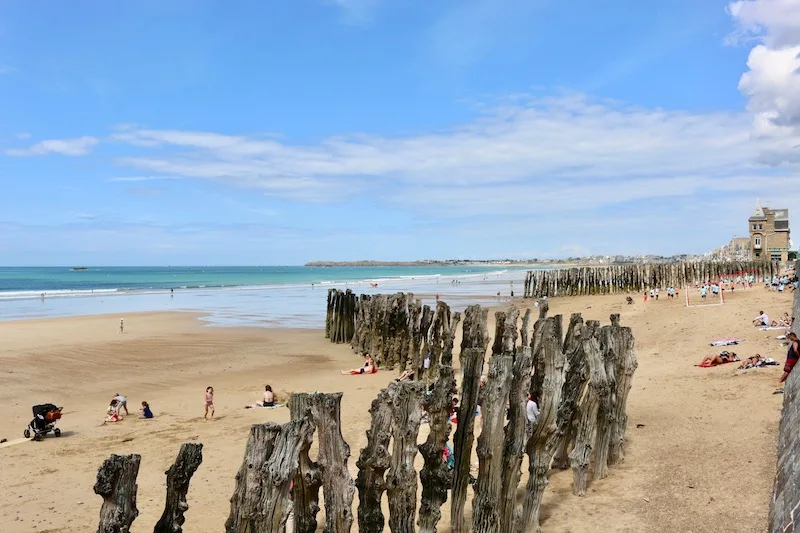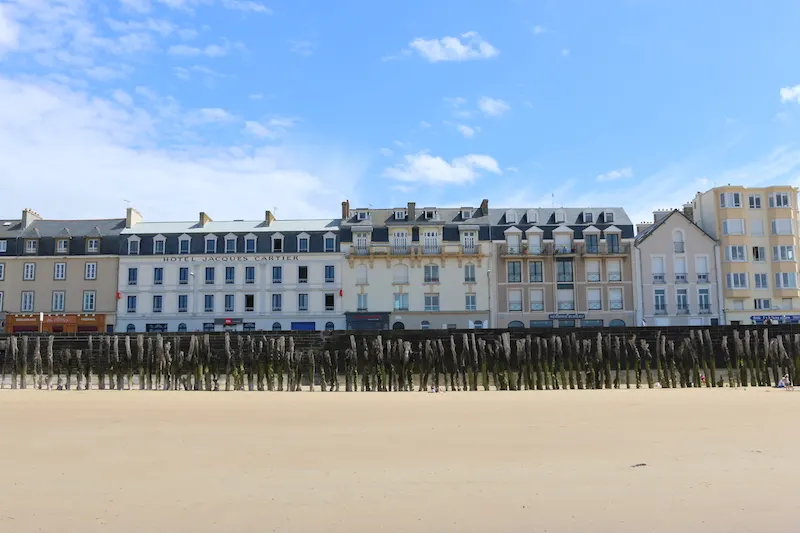 What type of accommodation is on offer?
When I'm saying 'campsite' you're probably thinking of a good old fashioned tent in a field, right? Of course, Les Castels has fantastic camping spots that put our British campsites to shame. These are all four star campgrounds and they're spacious and beautiful. They are equipped with quality facilities and that gorgeous heritage backdrop. The bathrooms are all lovely and clean and there are often TV rooms and playrooms too.
If you'd rather have a more solid roof over your head or don't fancy lugging all your camping gear over to France then you can opt for more of a glamping experience. Les Castels have lots of rental accommodations such as mobile homes and chalets to flats, cottages and canvas tents. These large plots with modern conveniences and private spaces are family friendly and have just the right level of luxury for families with kids.
We stayed in mobile homes during our trip and they couldn't have been more perfect.
If camping in the grounds of a heritage landmark wasn't unique enough, Les Castels also offers some quirky accommodations to make your stay even more memorable. Live your childhood by kipping in the treetops in a comfy treehouse at Château de Lez Eaux in Normandy. Other quirky options include a 'floating tent' suspended from woodland canopy at Le Petit Trianon de St Ustre in Poitou-Charentes, or perhaps you'd like to settle down in an eco-lodge at Les Criques de Porteils in Languedoc Roussillon?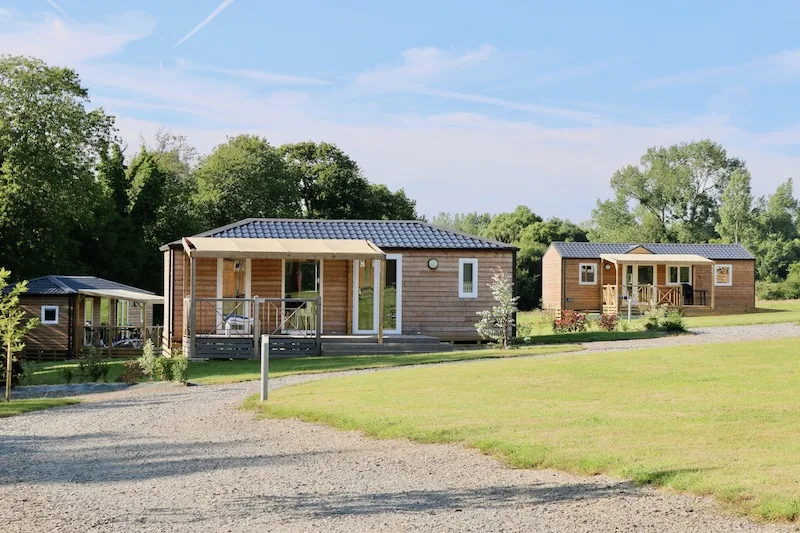 What makes Les Castels so family friendly?
Almost everything at Les Castels is geared up towards families with kids. These campsites are paradise for children. There are multiple parks at most campsites with play areas for toddlers right up to teenagers. There are swimming pools, water parks with slides and lazy rivers. There are kid's clubs and activities like horse-riding and archery, mountain biking, wake boarding and even a tree top adventure course.
And then for the adults there are restaurants and bars, spas, beaches and lovely towns nearby. But the real attraction for the parents is the fact that your kids will be so happy during the day…and so tired at night that you won't hear a peep out of them!
I like the fact there's also a lot going on for teenagers. I remember family holidays as a teenager as an awkward stage when you're too young to do your own thing but too old (and far too cool) to spend any time with your parents.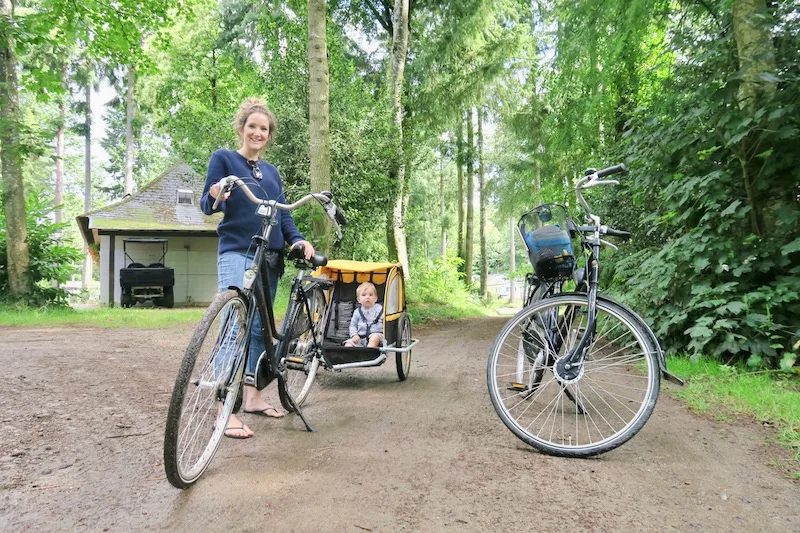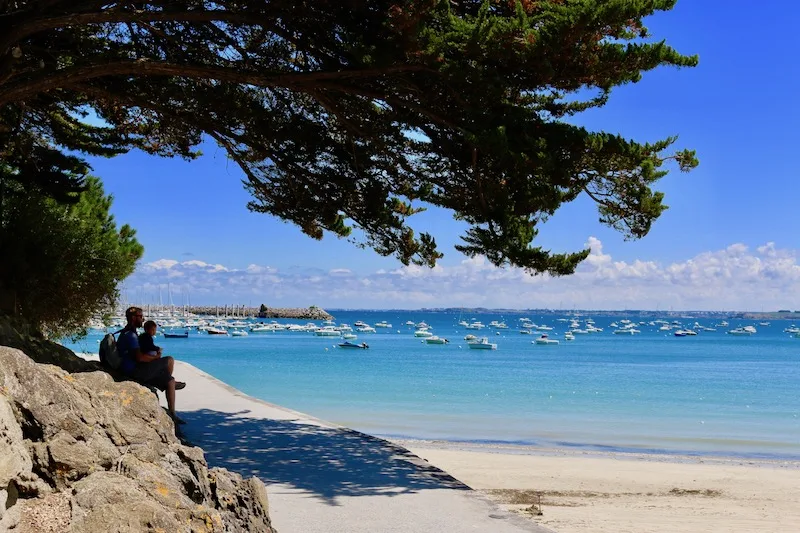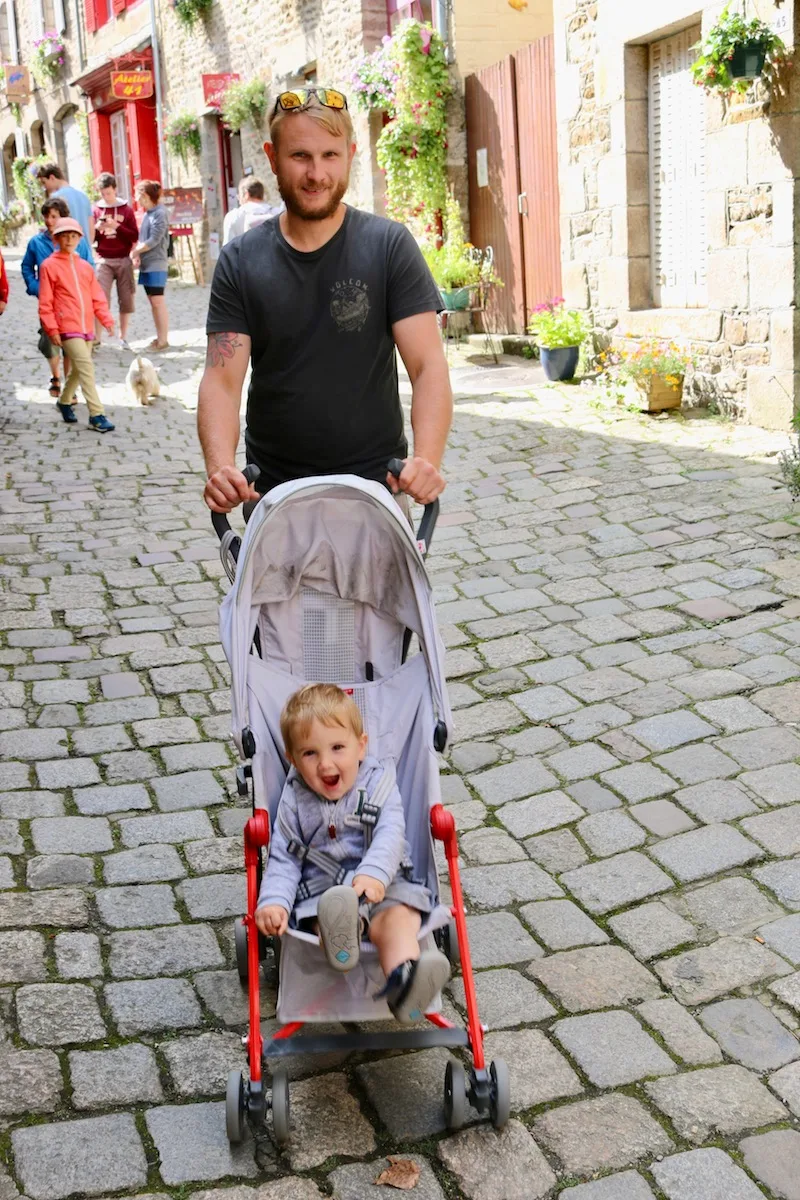 We absolutely loved our time in France with Les Castels and I'll be sharing more blog posts from our trip over the next few weeks.
Read more about Les Castels:
My French road trip with Les Castels – Part 1
My French road trip with Les Castels – Part 2