MARSEILLE, France – France's second largest city is known for having dirt under its fingernails. Founded by the Greeks some 2,600 years ago, it has uncoiled itself inland from gritty docklands over the centuries and grown a reputation as port with a seedy character.
The Marseille I saw on my second Silversea shore excursion, however, (my first Silversea cruise stop had been to Florence) was not as devilish as I'd been led to believe. True, I only had a day in Marseille; not enough to scratch deep into its salty, multi-cultural heart, but enough to get the sense that, given a chance, Marseille has a lot to offer as a Mediterranean sojourn.
Indeed, the city has been busily reinventing itself since its wicked heydays: hip new restaurants, designer hotels, cool galleries, and cutting-edge architecture now lure in respectable crowds of day-trips and weekenders; as well as cruise stop shore-seekers, like moi.
PIN FOR LATER
Marseille: Fast Facts
Marseille is France's oldest city, founded 2,600 years ago
The city was the European Capital of Culture in 2013
Marseille is composed of 16 arrondissements and a total of 111 different quartiers
The film The French Connection was filmed in and around Marseille
The city is easily accessible by train, plan or motorway and has a good transportation network of buses, trams and metro
Do this
Marseille's old port, the Vieux-Port, is still the watery heart of the city, with its fishing boats and yachts bobbing lazily on the blue waters, and two forts framing its entrance at either end.
Stroll its flanks, the Quai des Belges, early in the morning for the catch of the day: the lively local fish market. The market runs from around 8am – 1pm, and is a Marseille institution.
Red mullet, bream and grouper, fresh off the boat, flap in buckets of water as you rub shoulders with local restaurateurs seizing up the quarry for their menus. Try a fresh saltwater oyster before you head to your next stop. Thankfully, they're not rinsed and come delicious au natural.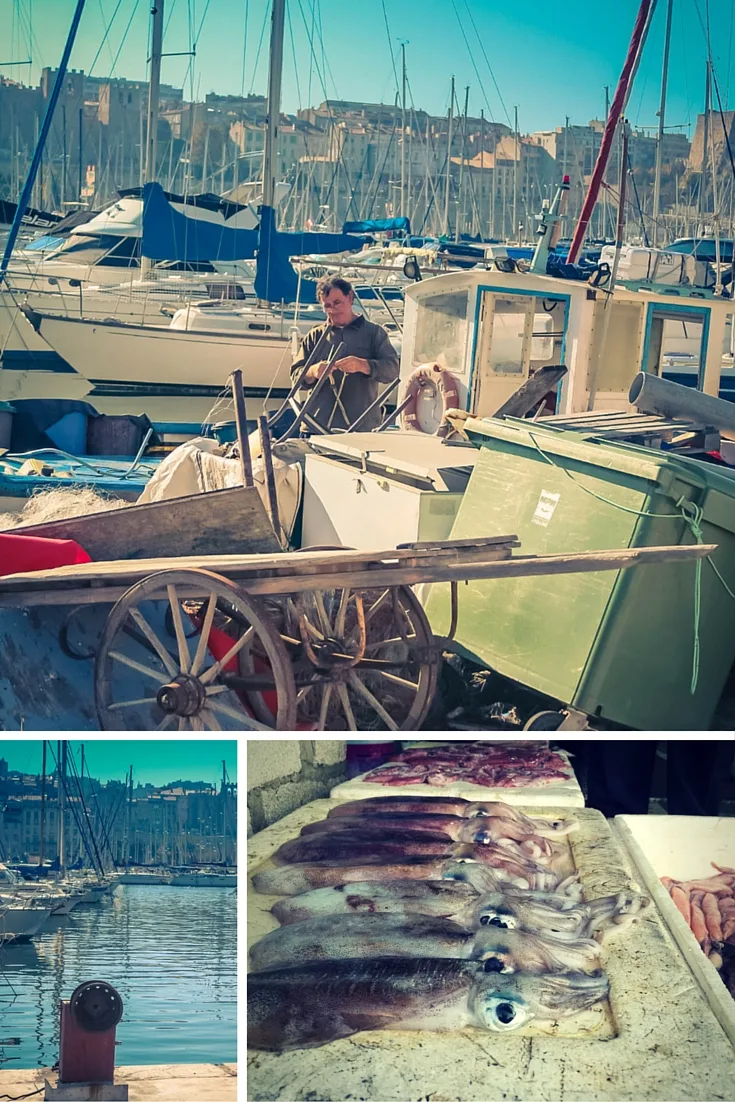 Buy this
One of the city's most famous exports is savon de Marseille – a gentle green or white soap made with olive oil or palm oil and carefully hand-stamped with the words savon de Marseille.
Savon de Marseille has been produced in Marseille since the 9th century, it's unique properties are a direct result of Marseille's fierce sun, Mistral wind and salty sea, or so the legend goes.
As you'd expect, there are many cheap imitations of savon de Marseille on sale in Marseille and, sadly, less than five authentic Marseille soap makers left.
I bought my soap from the pop-up stalls stringing the Marseille dock. Had I used my brain (a first, admittedly), I would've made tracks for La Grande Savonnaire, found on the edge of the Panier/Vieux Port districts.
Here you can shop a squeaky clean deal and slip away with a bona fide bar, which you can stamp for yourself in a twist to tradition.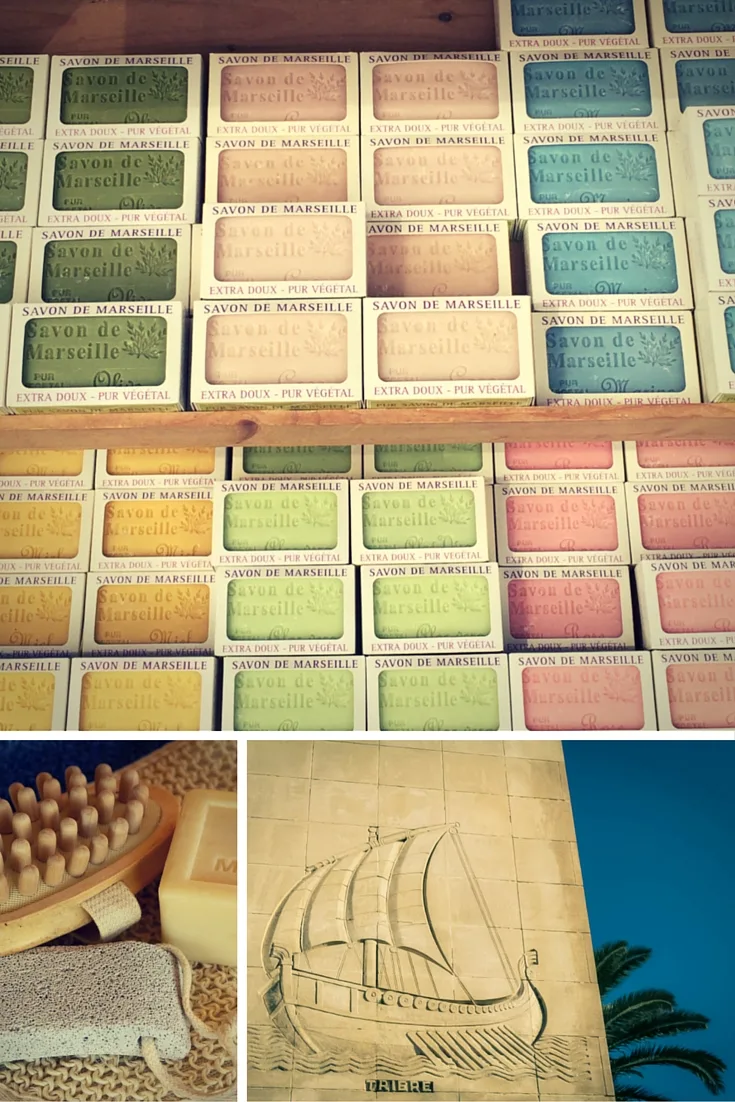 See this
Built on the highest point in Marseille, La Garde – making it impossible not to glimpse from the city's alleys and doorways – is the Basilique Notre Dame de la Garde.
On the day we arrived it shimmered like a watercolour against the laundered November skies, magnetically drawing the eye from the horizon to heaven at every blink.
It was an impossible sight to resist, so I hopped on a small tourist guide train (7€) from quai du Port for the steep 1km climb, which took 1h15 mins there and back. Alternatively, you can walk the 30 minutes to get there or grab a taxi (which my fellow bloggers did) or take a bus.
Once up close, this Romano-Byzantine masterpiece has an multi-coloured striped edifice not dissimilar to Brunelleschi's Il Duomo in Florence, although it is not nearly as old; the current basilica was built between 1853 and 1864, brainchild of the architect, Henri-Jacques Espérandieu.
Its crowing glory is the magnificent 9.7 m gold-leaf statue of the Virgin Mary, which glints in the sunlight from a 12m-high pedestal on top of the bell tower. Locals call her 'la bonne mere' or 'good mother' and see her as the guardian of the city.
Even if you don't head inside the Cathedral, which I didn't, the 360 degree view of Marseille from this ancient vantage point is well worth the journey. Just be sure to bring your camera or loose change for the telescope.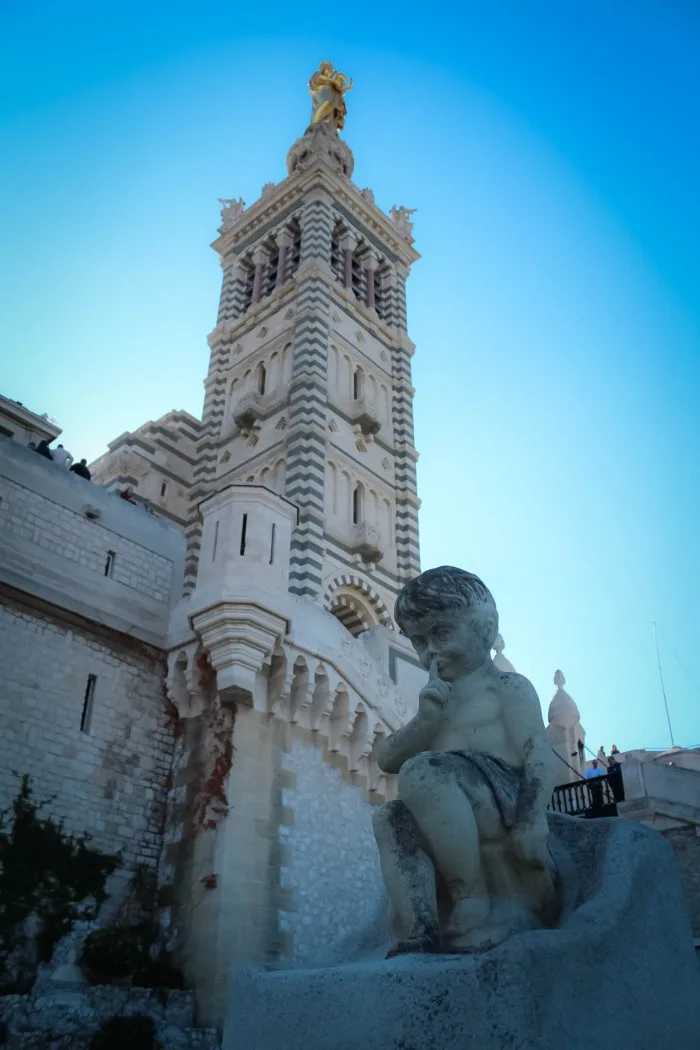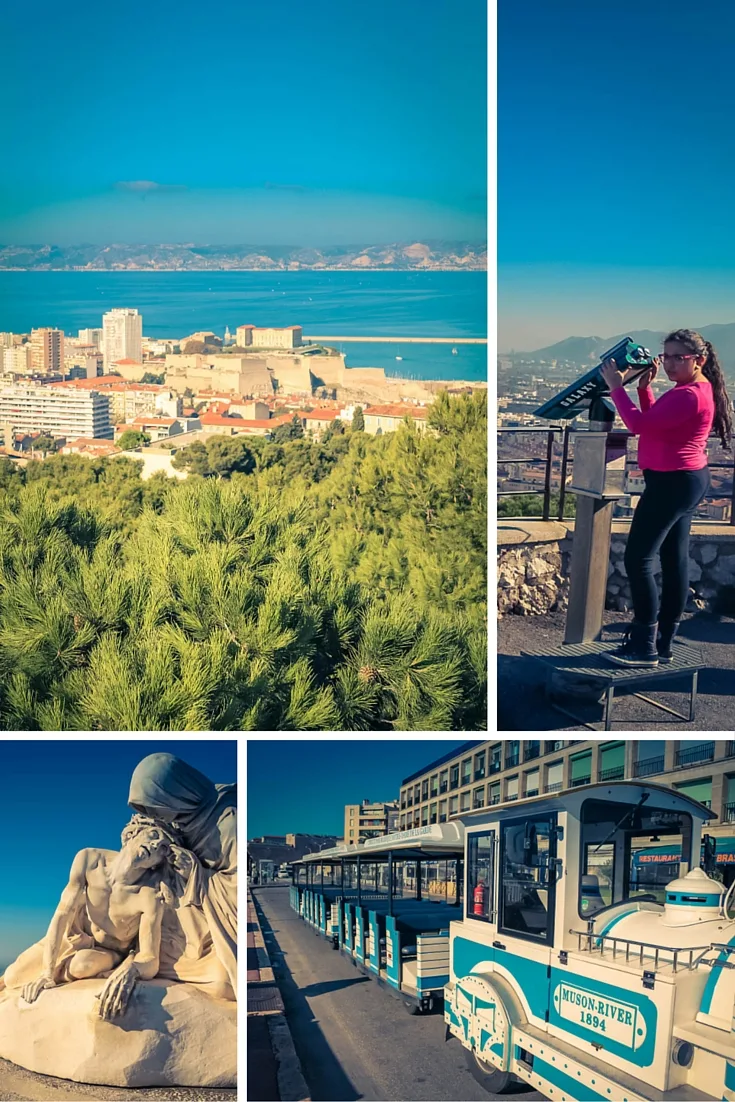 Eat this
Marseille's signature dish is its savoury bouillabaisse fish stew. Word on the street is, don't pluck for the cheap version; opt instead for an eatery that serves up a bowl priced upwards of €25. Although finding an authentic bouillabaisse experience amongst the tourist traps can been tricky.
Le Miramar, in the heart of the Old Port, not only serves traditional bouillabaisse in a charming harbour-side setting, it also offers cookery classes every 3rd Thursday of the month.
Of course, if fish stew doesn't float your trawler (bouillabaisse is really, really fishy), this port city has a patchwork of other cultural dining options to choose from: you'll find plenty of Italian, African, and Far Eastern joints to try, so you're sure to find something tempting.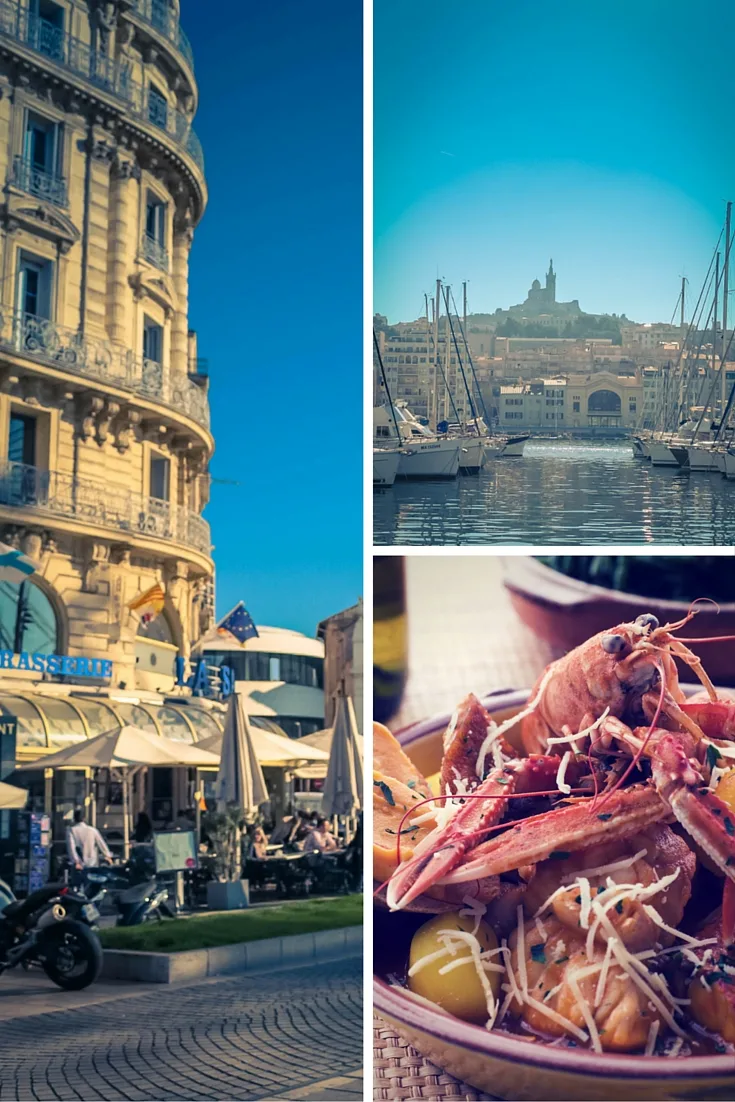 Disclaimer:
I visited Marseille as part of a 7-day Mediterranean cruise press trip with Silversea. Our first stop was the port of Livorno in Tuscany, where I visited Florence.