Today's guest post comes from Jessica Dante and it's all about delicious Italian food. Jess lived in Italy so she's knows what she's talking about and is proving there's more to Italian cuisine than just pizza and pasta. Prepare to drool!
Before I moved to Florence, I thought that "good" Italian food only came in the form of pizza or pasta (and perhaps with a bit of bruschetta on the side). But during my year there, I quickly learned that while you can get pizza and pasta just about anywhere in Italy, typical Italian cuisine varies by city and region, and is what foodies will want to sink their teeth into to get a real idea of the local gastronomy.
To help you eat like a true local the next time you visit Florence, here are my top five recommendations of what to eat while you're there.
1. Bistecca Fiorentina
The name says it all– Florentine steak is the king dish of Florence, and if you're a beef fan, you're missing out if you don't try it while in town. Most restaurants in Florence have it on the menu, but it's difficult to find a really good one. I recommend visting Trattoria Mario, The Clubhouse, or Perseus for a classic Florentine Steak, or if you want to try something a bit different, give the blueberry or balsamic steak a go at Acqua al'Due.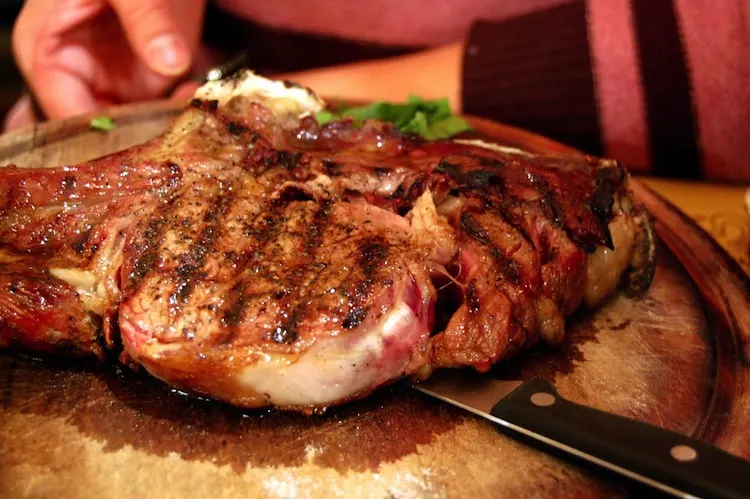 2. Crostini di Fegato
Crostini are bite-sized versions of bruschetta (and are usually made with white bread instead of sourdough) and Crostini di Fegato are topped with chicken liver pate. Don't let this (or what it looks like) turn you off– I never thought I'd like it, but once I tried it, I was hooked.
This is a traditional Tuscan starter that you'll find in most restaurants– go for the Crostini Misti in the antipasti section of the menu and you'll be sure to get Crostini di Fegato as well as some other variations. Or, go where the locals go– All'Antico Vinaio is a hole in the wall (almost literally) and charges by the individual crostini. Their paninos are yummy too!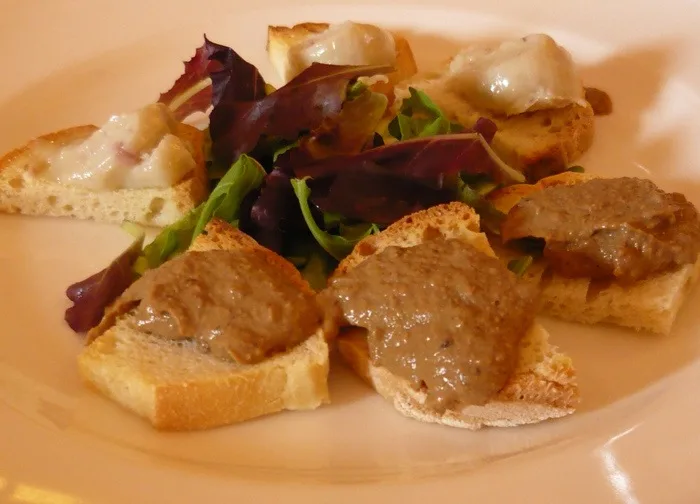 3. Ribollita
Ribollita is a vegetable and bread soup that is the epitome of Tuscan food. It used to be a "peasant food" in the region, and was knocked together with leftover vegetables and stale bread (although it's not made like this anymore!)
While it won't win any awards for being overly complex or ground-breakingly delicious, it was my go-to comfort food in Florence and is usually one of the cheapest things on the menu. You can find it at most restaurants but I'd recommend trying it at Trattoria La Casalinga.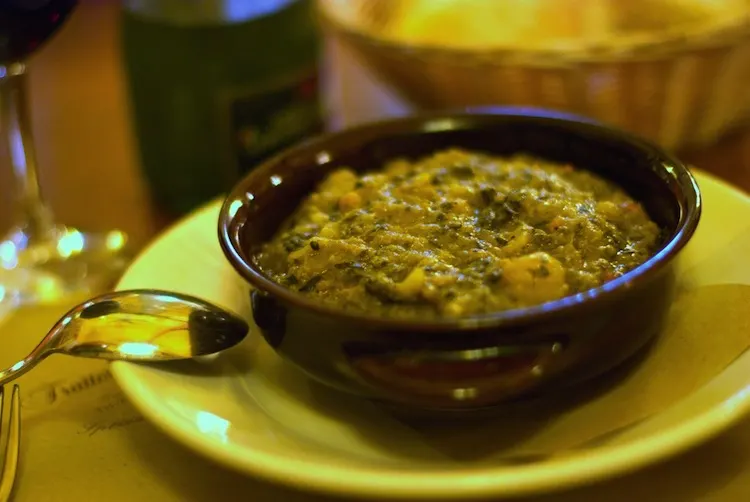 4. Lampredotto
This popular street food is for the foodies that are a bit more adventurous. Lampredotto sandwiches are easily found at food carts around Florence, and are made with tripe, which is meat from the fourth (and most tender) stomach of cow.
Pair that with a crusty bun that's been dipped in cooking broth and sprinkled in salt and pepper and you've got yourself a super-local dish with lots of history (it dates back to the 15th century!)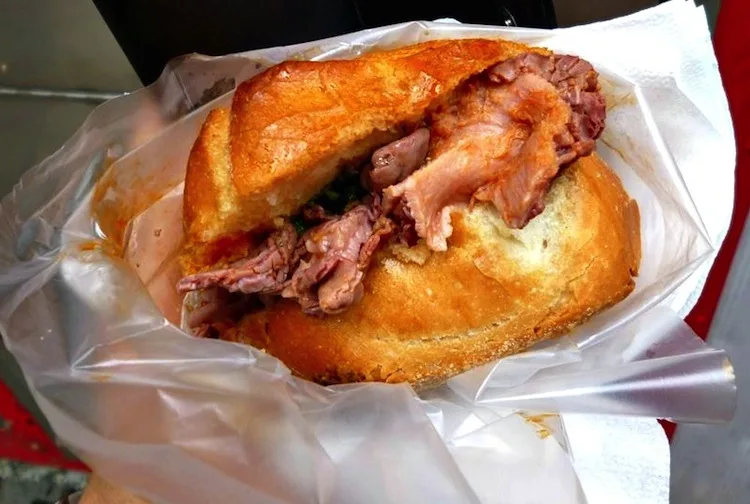 5. Chianti wine (or any Tuscan red)
Yes, this is not technically food, but in Italy, the wine is just as important as the food. If you're not a fan of red wine, a visit to Florence is the perfect excuse to test your taste buds one more time. Tuscany is world-famous for its production of red wine in the Chianti region, and even the house red at most restaurants in Florence will be better than many of the reds you've tried at home.
Go ahead, order a glass, and make sure you pair it with some Italian cheese, like Parmigiano-Reggiano or Pecorino. I recommend a visit to Cantinetta dei Verrazano for some lovely Chianti Classico and light bites.
Pizza and pasta are delicious Italian dishes that you don't need to avoid completely, but to truly eat like a local in Florence, go for these five choices instead.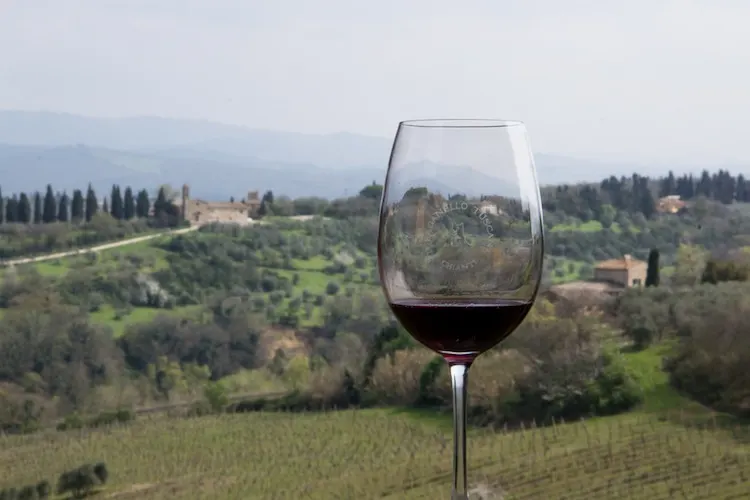 For some more tips and recommendations for the city that I used to call home, head on over to my blog to read my travel guide to Florence.
Photo credits: Photo 1, Photo 2, Photo 3, photo 4, photo 5
---
Jess Dante blogs over at Love and London, where she documents her life as an America expat and offers travel tips, London recommendations and the occasional recipe too! She's also the founder of The Abroad Guide and is a freelance social media specialist. You can follow her adventures on Twitter and Instagram.