I've just returned from an incredible holiday to Coco Palm Dhuni Kholu in the Maldives. It was one of those dream holidays with beaches that looked like they'd been ripped out of a holiday brochure. White sands, turquoise seas, swaying palms, fresh coconuts, idyllic beach villas and endless sunshine. It had every cliché you could possibly wish for.
As sad as I am to be home, I actually feel really great. I feel like I've had a 'proper holiday'. You know the type, where you feel refreshed and relaxed and ready to get back to work with a new lease of life. I also feel fit and healthy, my skin feels great and, unusually, I don't feel the need for a post-holiday diet!
Holidays can bring some unhealthy habits – usually overeating, over-drinking and too much sun – but they also bring healthy habits too.
Here are the healthy holiday habits I'm bringing back…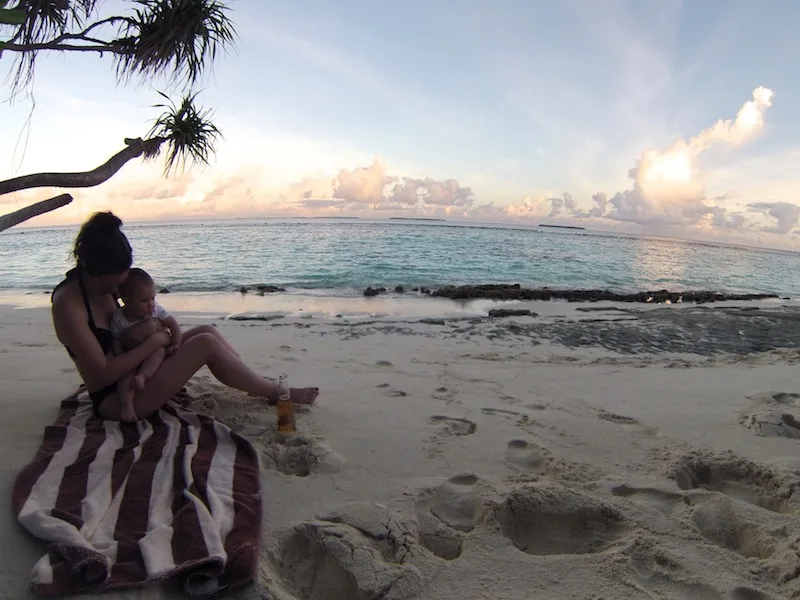 Limited WiFi Time
Coco Palm Dhuni Kholu has three wifi areas on the island but we couldn't access it from our room, the beach, the restaurant or the beach bar – the four places we spent most of our time. I'm used to being connected 24/7 and I'm constantly checking my emails, seeing how many 'likes' my latest Instagram shot got, replying to tweets and mindlessly scrolling through Facebook. I know this is a complete waste of time but when I'm always on the internet I can't help but log on.
Because I had to go to reception to use the WiFi I ended up spending very little time online – and do you know what? I loved it.
What's the point in constantly checking Instagram for new likes, you can't will people to like a photo by hitting refresh!
Sam is also terrible for logging into Facebook every spare second he has so it was nice for the two of us to put our phones down and just focus on each other.
I've seen bloggers such as Hannah Maggs and A Thrifty Mrs have 'Black Out Nights' where they'll have an evening or two each week with no screens or devices at all. I like this idea and I'm definitely going to limit the amount of time I'm connected to the internet at home.
Lots of Swimming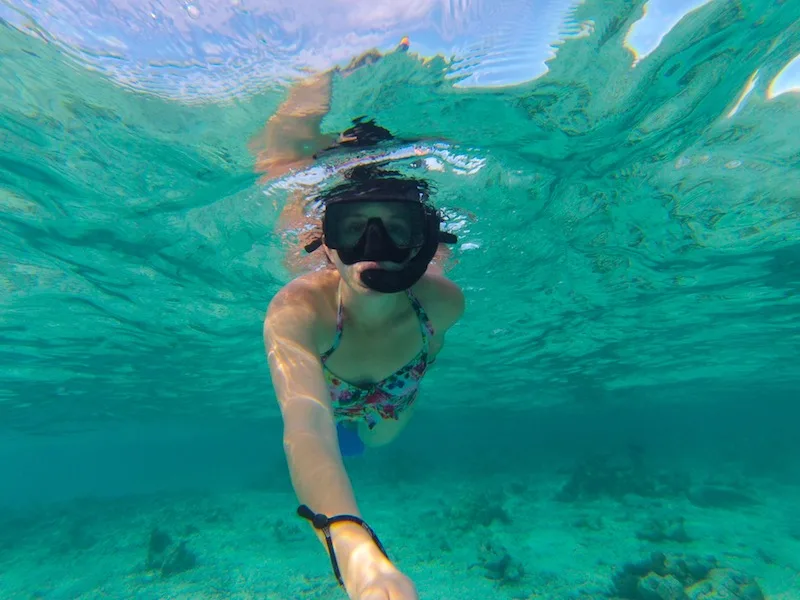 Look at that water! It makes you want to jump right in and have a swim, right? And that's exactly what I did at least four or five times a day. I felt great for all this swimming. I was starving at each meal time and felt like I'd had a good workout while having fun too.
I know swimming in the gym pool isn't quite as enticing as the Indian Ocean so hopefully I can keep this one up…
Saunas and Steam Rooms
I'm currently loving my 'just back from holiday skin'. It feels soft, smooth and healthy and I'm pretty sure this is down to the heat.
So after all that swimming I'm definitely going to hit the sauna and the steam room. It might make the thought of swimming a little easier when I know I'll be relaxing in the steam room afterwards!
Daily Moisturising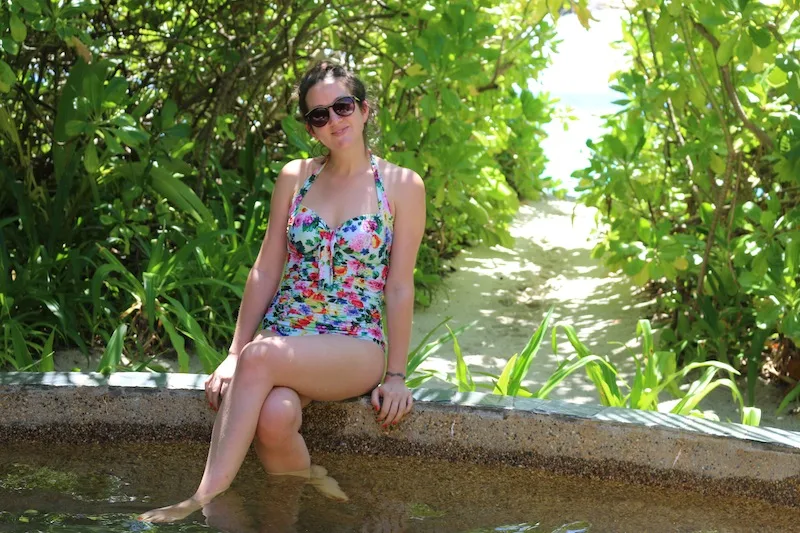 Loads of sun cream in the day and after-sun in the evening has also made my skin feel amazing.
I don't know why moisturising seems like such a chore when I'm at home. Luckily, I was spoiled rotten on my birthday and Sam bought me some Coco Madamoiselle moisturiser. It smells incredible so that's an extra incentive to slather it on.
Loads of Fruit, Vegetables and Fish
Pretty much all I ate in the Maldives was fruit, veggies and fish. Each morning I'd head straight to the fruit guy who was surrounded by exotic fruits and would quickly whip you up a salad filled with juicy chunks of your favourite fruit. The salads at lunch and dinner were so delicious I didn't even feel like I was having the healthy option. And who could say no to barbequed prawns and lobster, grilled fish and fish steamed in banana leaves.
I'm not going to lie, there were also plenty of cakes, pastries and wine consumed too.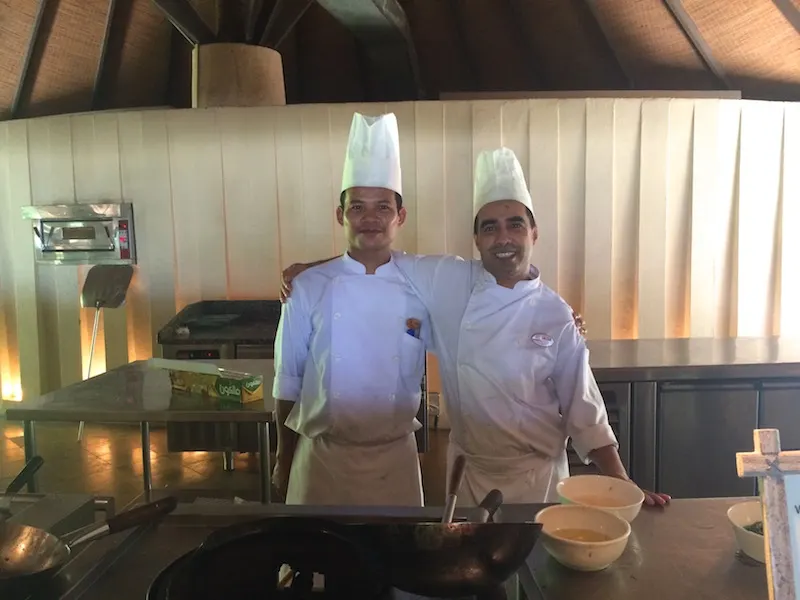 Quality Family Time
This is what holidays are all about, right? Spending quality time with your nearest and dearest. And I mean proper time together – not just snuggling together on the sofa while you binge on box sets.
Limited TV Time
There were no TVs on Coco Palm Dhuni Kohlu and I didn't miss it at all. I actually hate the TV but it always seems to be on in the background, either keeping George entertained while I whizz around doing chores or just playing the morning news.
In the evenings we would play cards, read books, walk along the beach or just lay on our sun loungers staring at the stars. Much better than watching Corrie!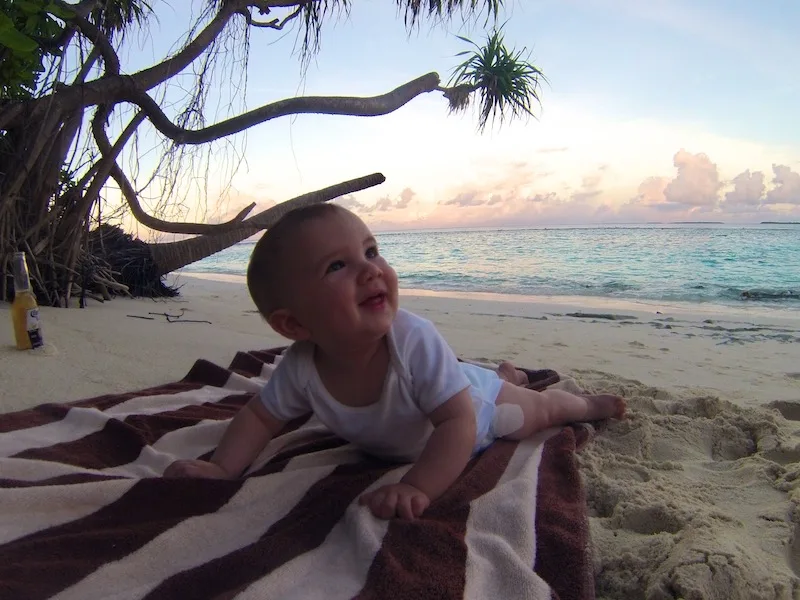 Plenty of Sleep
I might not be able to bring home my lazy afternoon naps but I can definitely bring back a good eight hour sleep each night. A mixture of all that sunshine, swimming, jetlag and an incredible bed had me sleeping like a baby.
Lots of Water
I drink so much tea and coffee at home that I never feel the need to drink much water. It was so hot in the Maldives that I couldn't bear to drink anything hot after breakfast so I was drinking about 2 litres of water throughout the day and I felt really great for it.
Lots of Family Photos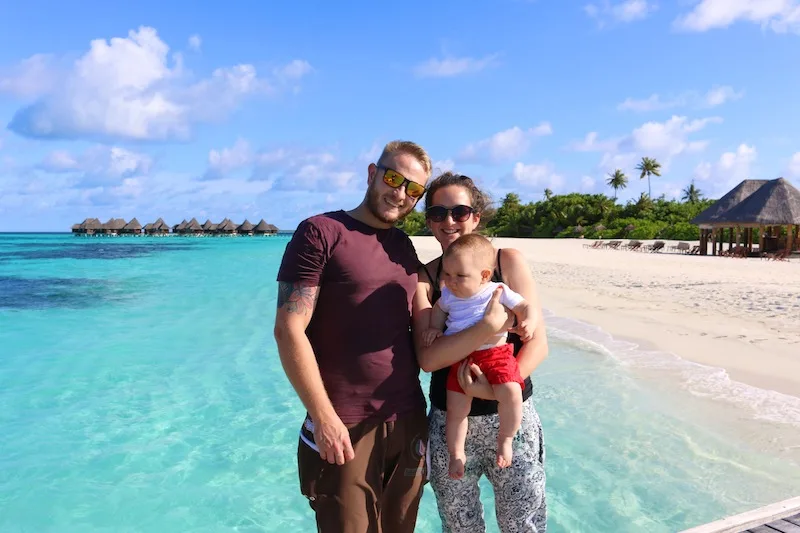 I couldn't miss the chance to capture gorgeous shots like these! I take lots of photos on holiday but as soon as I'm home my camera goes in a draw and doesn't come out again until my next trip. I definitely need to keep it out to capture the normal, everyday moments too.
Spa Time
Massages are an expensive treat but they are so worth it. I had a full body massage at Coco Palm and it was the best hour ever.
Lots of Reading
I've barely read since George was born but once I start reading I don't want to stop. I devoured book after book in the Maldives and it felt so good to be reconnected with my Kindle again! I also caught up on all the magazines I'm subscribed to on my iPad but never got the chance to actually read!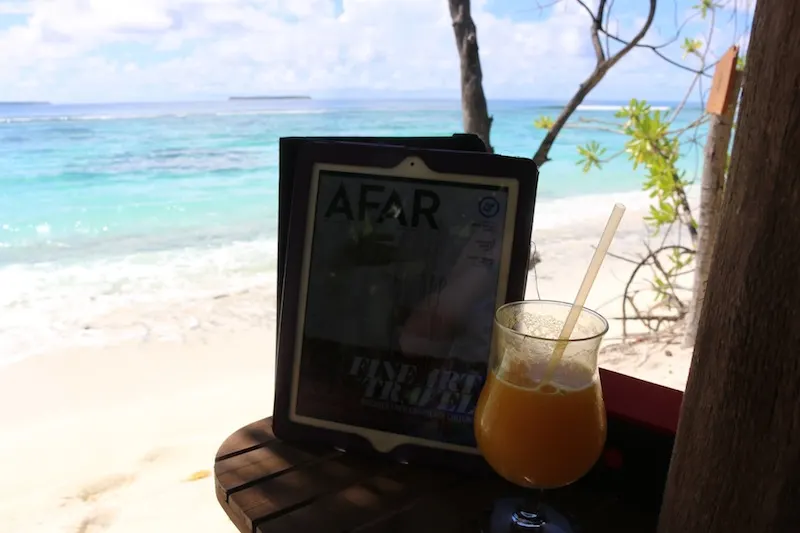 Do you have any healthy holiday habits you want to adopt at home?
---
The holiday low-down
I flew to Male with Turkish Airlines. I departed from Birmingham with a 3-hour layover in Istanbul – a good choice if you're travelling with little ones!
I stayed at Coco Palm Dhuni Kolhu for 6 nights in a Deluxe Villa on a full board basis.
Massive thanks to Visit Maldives for helping to organise my trip