This blog about things you need to know before visiting Marrakesh was created in collaboration with Admiral Travel Insurance. Travel insurance is something you should never travel without no matter where you're going!
Marrakesh is one of those cities that keeps drawing me back in. It's the exotic excitement of visiting somewhere completely different to home. It's like stepping into Aladdin's world (my favourite Disney film!) with palaces and secret gardens, crowds and hustle and magic and mystery waiting around every corner.
Yes, Marrakesh is an incredible place and the main thing I love is that it feels so different to home. But with this unfamiliarity you do need a bit of caution. You may have heard stories of pickpockets and scammers, unethical snake charmers and monkey captors, dodgy food and encounters with mysterious people.
Thankfully, it's very easy to avoid this side of the city and enjoy the magic of Marrakesh without having any negative experiences. You need to be aware of the problems so you know what to avoid, so it's worth doing as much research as possible to make sure you get the most out of your trip!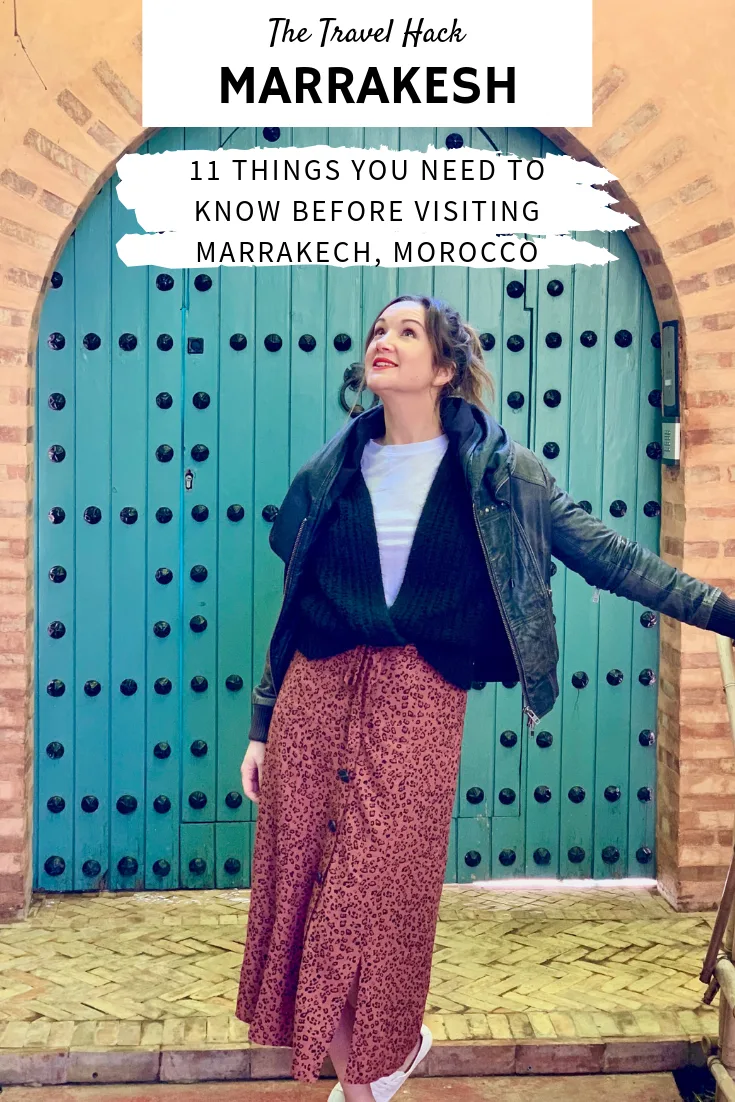 Here are some things you need to know before visiting Marrakesh
It's hot
OK, this is an obvious one but, really, it's seriously hot and this is something to seriously consider when you're planning which month to visit Marrakesh.
It's so hot I'd even suggest avoiding a trip to Marrakech in June-August completely when the temperatures soar to 40 degrees C. Spring and autumn are perfect times to visit Marrakech and it can also make a great winter city break. I was in Marrakech in January and it was around 15 degrees and sunny everyday. For me, this is the perfect temperature for exploring and we could go hiking in the High Atlas Mountains without getting too hot.
Read more: What to wear in Marrakech
---
It's a really good idea to start your trip with a tour
Marrakesh is a labyrinth and the medina and old streets are almost impossible to navigate as a first-time visitor. There's so much to see, do, eat, smell and buy that it would be very easy to spend your first day wandering around aimlessly and getting hopelessly lost.
For this reason I highly recommend taking a tour as soon as possible after you arrive.
You might take a walking tour to see the touristy highlights, a cycling tour to get out of town, a historical tour or, my personal favourite, a food tour! I took an evening food tour with Marrakech Food Tours and it was amazing. It was a great introduction to the medina and a great way to find the best local places to eat.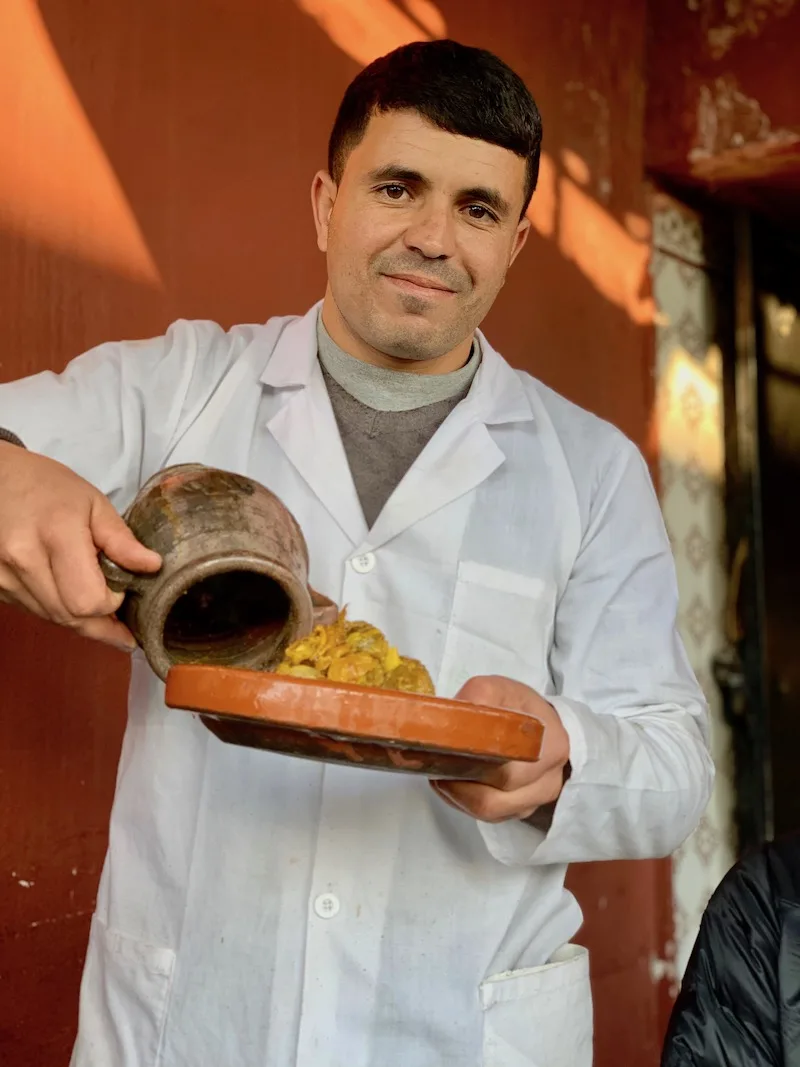 ---
You will get lost (and that's OK)
Even if you have the best sense of direction, you're probably going to get a little lost at some point. During my last visit I was with Sam who is amazing with directions but during my first visit I had 2 days alone and I was basically lost the entire time!
Make sure you always carry around the name and address of your accommodation, written in both English and Arabic, in case you need to ask someone for directions or get a taxi back to your hotel. I'd also make yourself a map with Google Maps with pins to the places you'd like to visit. Most UK visitors won't have data included in their mobile roaming plan but you can load your map using the Wifi in your hotel and your phone will then use GPS to keep using the map throughout the day. Just remember to load it before you leave and don't close down Google Maps or you'll lose your map.
---
You will get hassled
There's no getting around it, when you're in the touristy areas you will get hassled to buy things. I've heard stories of sales tactics being really aggressive and many tourists find this unnerving.
If I'm honest, I've never experienced anything that made me feel uncomfortable.
I'll give a firm and clear, 'No thank you', and continue walking without making eye contact.
Sam tends to get hassled more because he feels too rude to ignore people and will respond to their questions and have a laugh and a joke with them – and then he can't get rid of them!
Do what you've got to do but don't feel any obligation to have a 10 minute chat with everyone who catches your eye!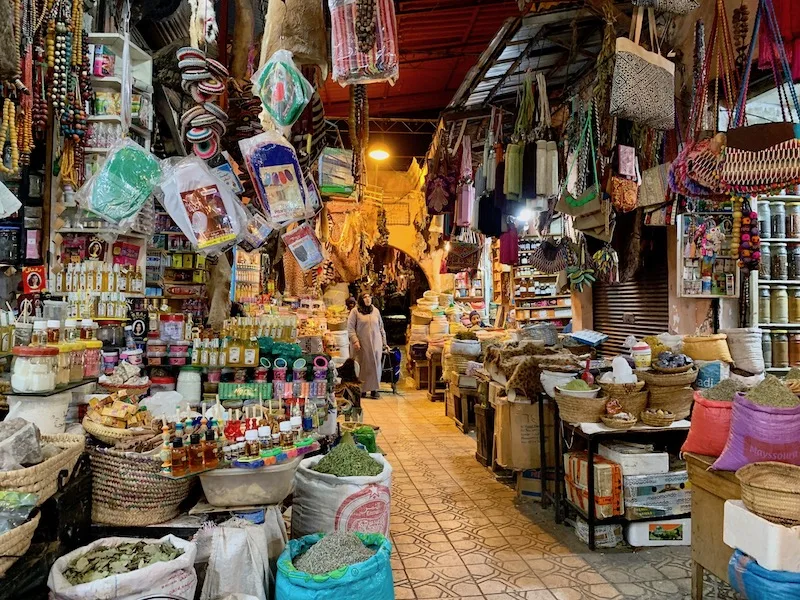 ---
You can do serious luxury on a budget
Marrakech is cheap, very cheap! Which means you can have some seriously luxurious experiences for a fraction of the cost of other countries.
You may choose to simply have a low-cost city break or you may choose to have a seriously luxurious break for a similar price to a standard city break to somewhere like London, Barcelona or Rome.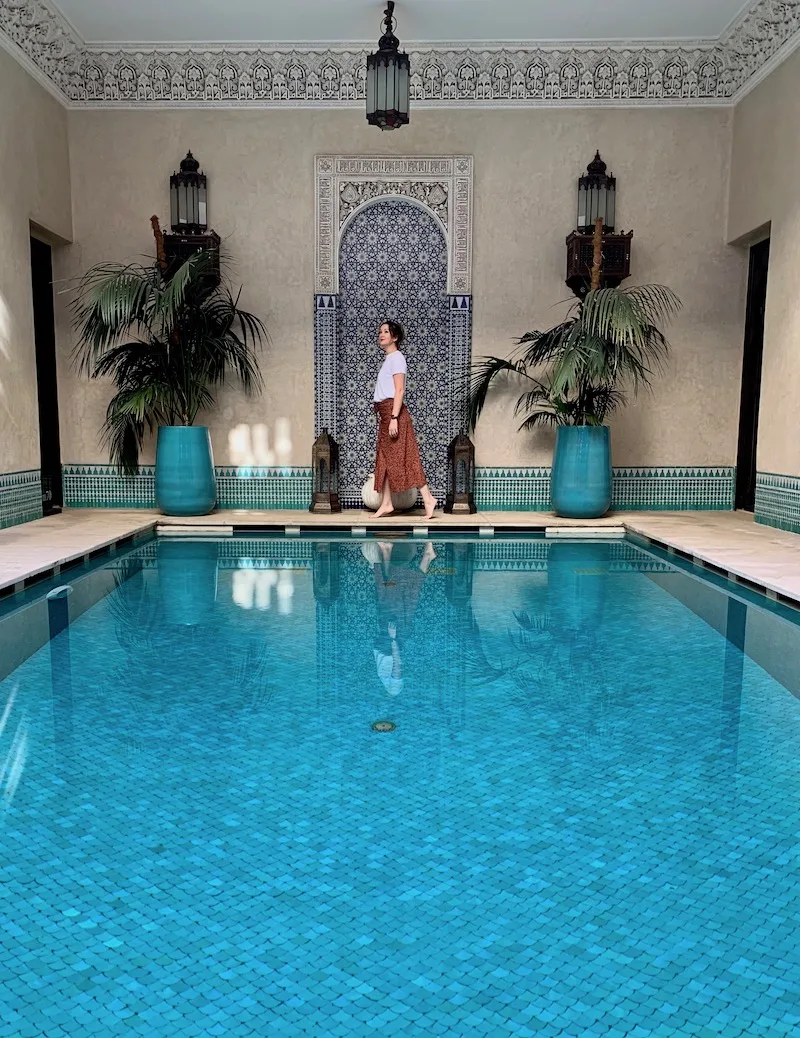 I stayed at Riad Kniza, a super luxe riad!
---
You should definitely do some day trips
Marrakech is an incredible city but there's also so much to see outside the city – and there are loads of easy day trips you can take. We took a full day hiking trip to the High Atlas Mountains with Desert Trips Morocco and it was incredible! I'd also highly recommend an overnight desert trip where you camp in the sahara desert if you have the time.
You could book tours with your accommodation before you arrive or check out sites like Viator or Get Your Guide for tours you can book online in advance.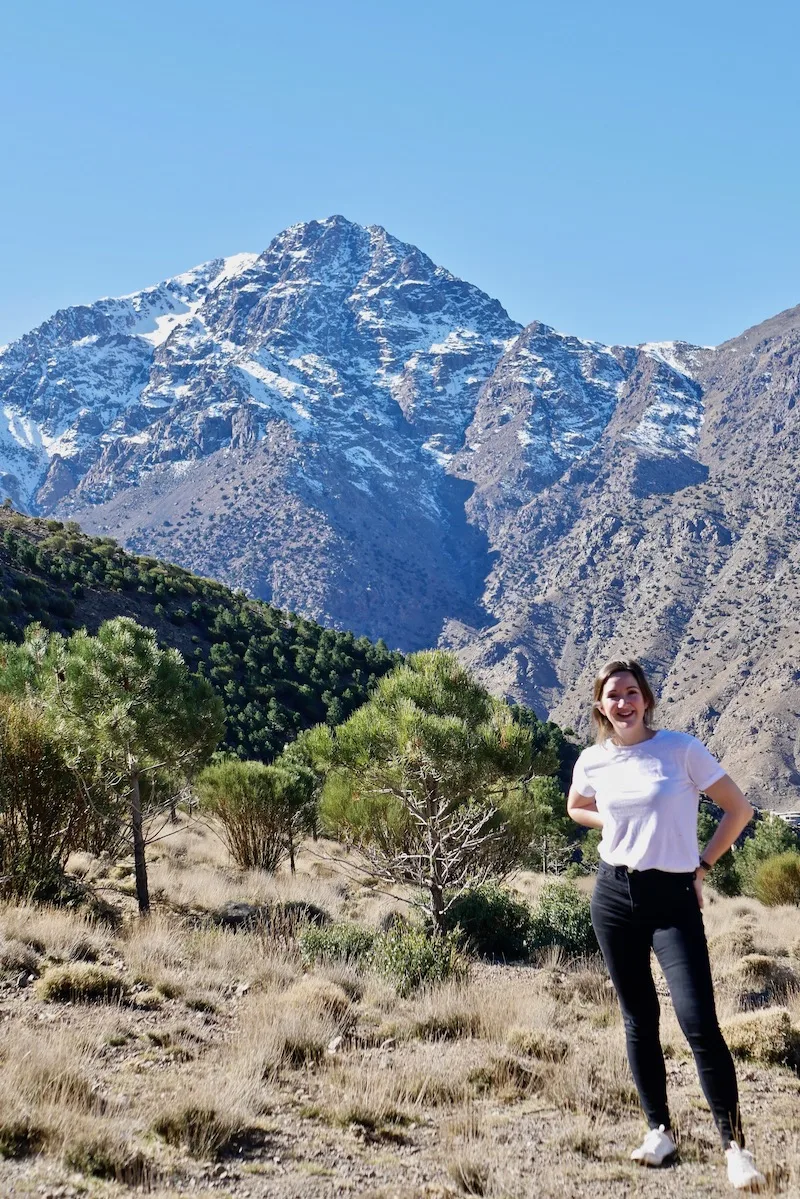 ---
You'll need to protect yourself from pick-pockets
Statistically, Marrakech isn't actually too bad for pick-pockets and thieves but the city does have a bad reputation so it's worth taking some precautions to protect yourself and your belongings. You could invest in some pick-pocket proof clothing but my main tip is to simply have very little worth stealing.
I'll usually have a small, crossbody handbag or a bum bag that's really easy to keep close. I'll have a small amount of cash inside, one credit card and my phone and that'll be it. I won't wear any flashy jewellery or take important things out like my passport.
Of course, make sure you've got travel insurance just in case anything does happen!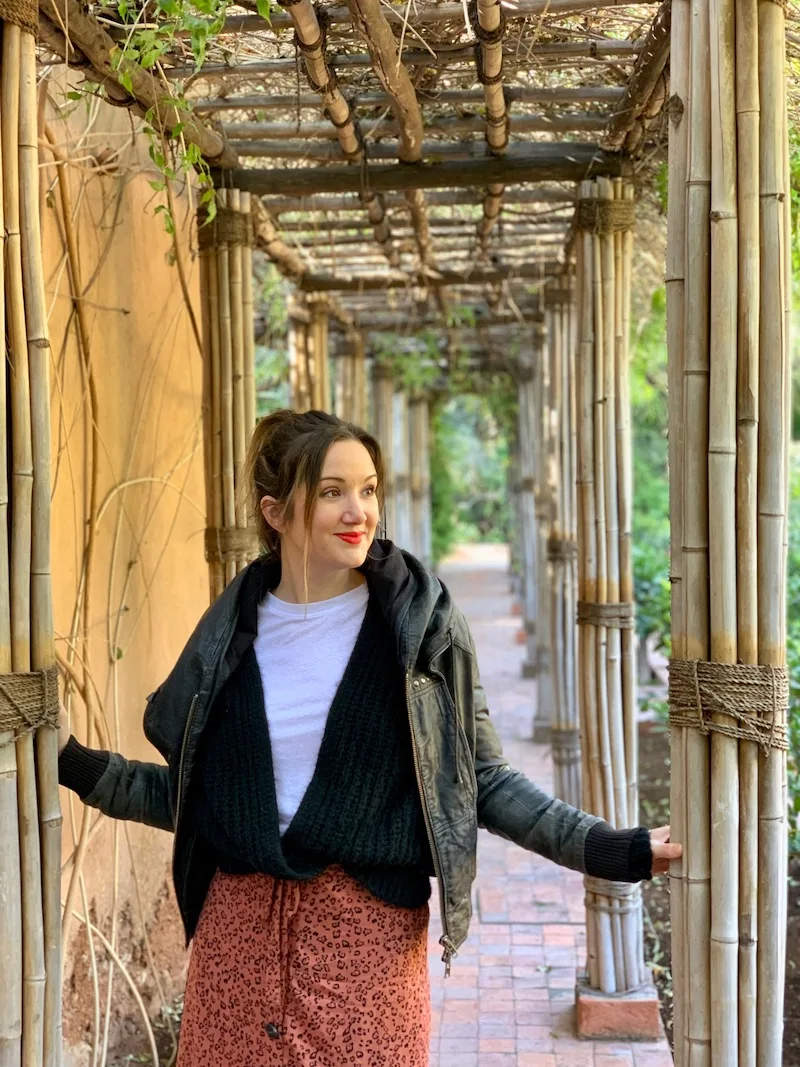 ---
Agree on prices BEFORE – especially for taxis
The number 1 rule is that if prices aren't written down you need to agree on a price BEFORE. This especially applies to taxis who are well known for taking you somewhere and then quoting an extortionate fee when you arrive.
If you're nervous about negotiating with taxi drivers, then ask your accommodation to organise taxis for you. They'll usually be able to arrange an airport pickup and can call taxis when you want to go places and they can agree fees for you. You might pay a little more than if you negotiated with a yellow cab on the street but it's a good option if you're not confident haggling!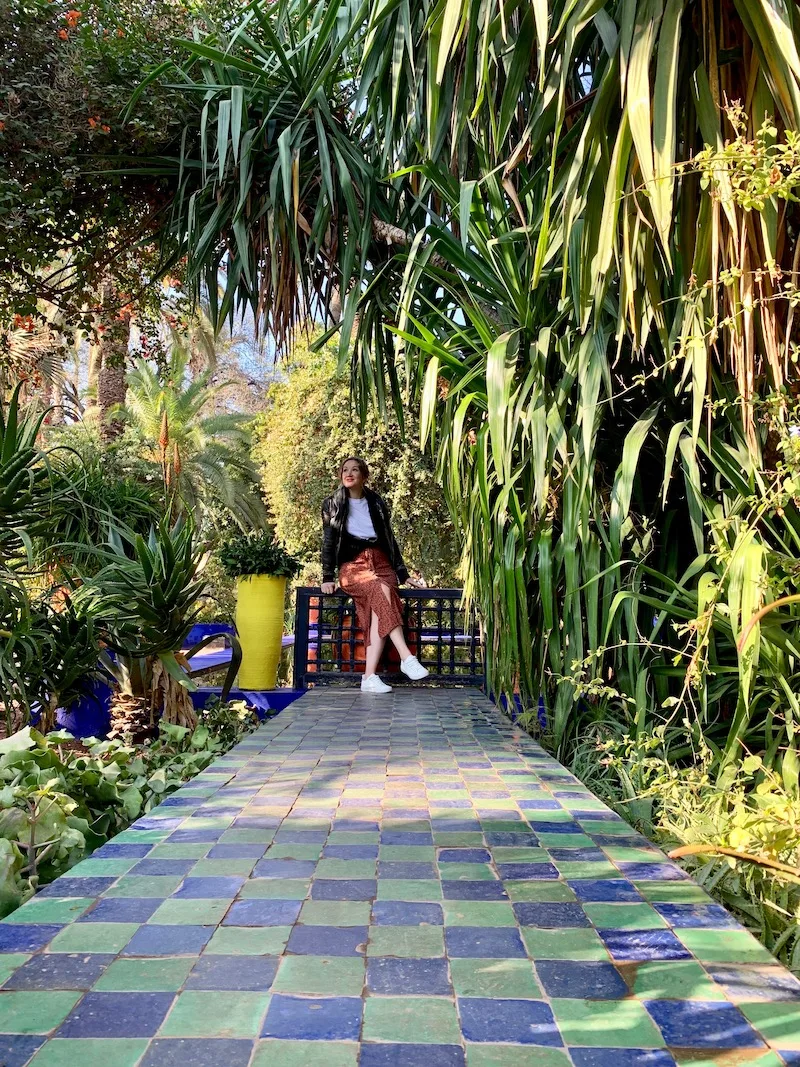 ---
Dress respectfully
I have a blog post about what to wear in Morocco here.
As it's so touristy you'll probably see people wearing skimpy, strappy, inappropriate clothing but that doesn't mean it's OK. I recommend covering up from above your elbows to below your knees – so t-shirts and midi skirts are perfect!
---
It's fun to window shop but actual shopping isn't great
Whilst researching my trip to Marrakech I found that most people recommended having a day shopping. And yes, window shopping around the souks of Marrakech is fun but I didn't actually find a whole lot worth buying. I once bought a beautiful leather bag in Morocco and I spent hours haggling over the price. But it wasn't until I got home that I realised I actually could have bought a cheaper and better quality bag at home! The bag had broken within a year and left a weird smell that lingered in my wardrobe for much longer!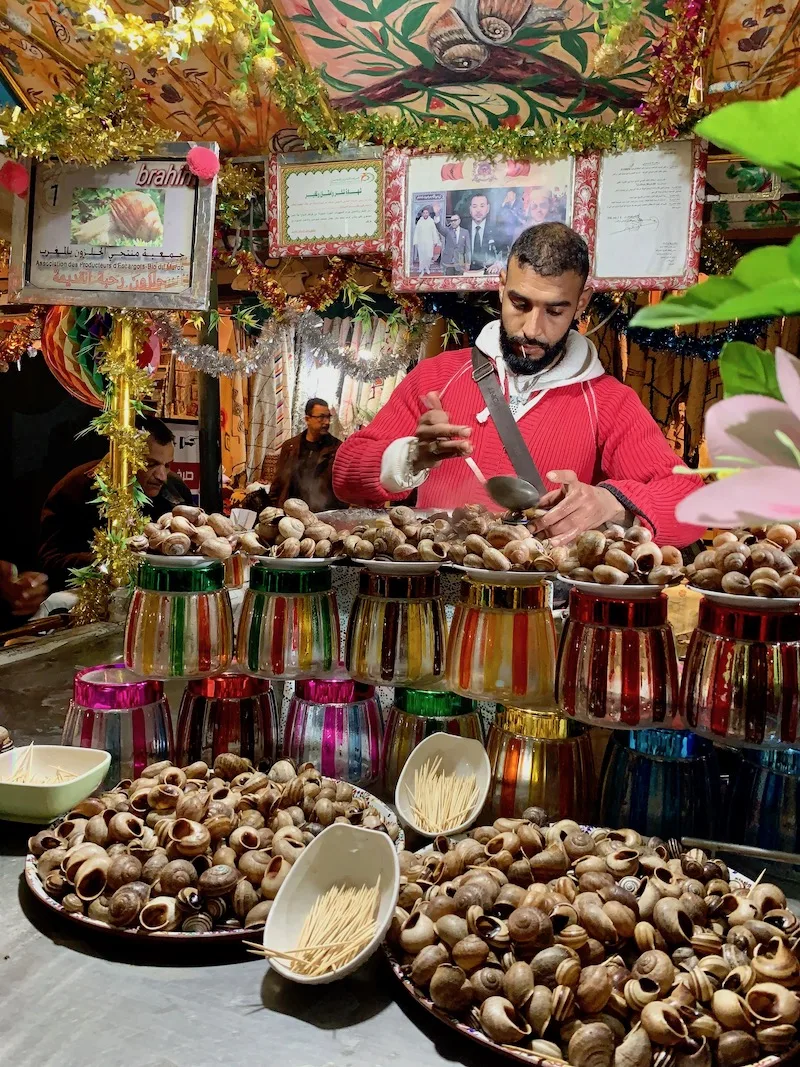 ---
Spend your dirham before you leave
The local currency is the Moroccan dirham but it's illegal to take it in or out of the country. This means you'll need to get it out of the cash machine when you arrive (there are cash machines at the airport) and make sure you've spent it all before you leave.
We also found that most places accept Euros which is handy if you already have some from a previous holiday but I'm sure you won't be getting the best exchange rates!
Have you been to Marrakesh? Is there anything else you think should be on the list of things to know before you visit?