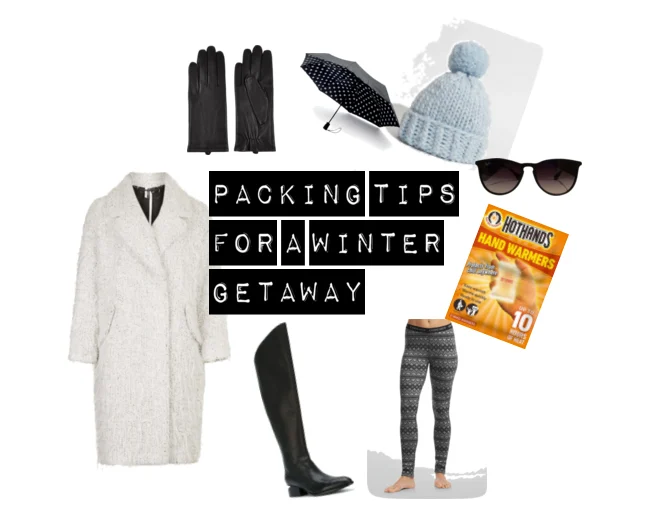 Packing for winter travel is a little more difficult than summer travel. You need so much more stuff to stay warm and cozy and packing light is no easy feat. You could be faced with wind, rain, snow and hail. Or you could get lucky and have gorgeous sunshine and crisp, blue skies. You just never know – especially when you're travelling in Europe.
But it is possible to stay stylish AND pack light for winter travel.
Here are our travel essentials if you're heading away this winter. (And a few gorgeous things to add to your Christmas wish list!)
Cozy boots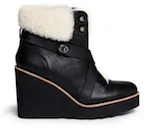 Whether you want heels or flats, thigh high or ankle grazers, you can't travel without a cozy and comfortable pair of boots. I usually opt for biker boots with a cozy lining when I travel in the winter but this year I'm swooning after the Alexandra Wang knee highs and some cute Coach wedge boots. There are some gorgeous winter boots on Lyst.
Thermals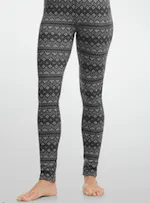 Thermals are my winter packing secret. I discovered the joy of thermals in Iceland and I've never looked back. I know, I know, they're not exactly sexy but when you're wearing a good pair of thermals you can wear pretty much anything on top. Have you got a cute but flimsy dress you'd love to wear this winter but you know it'll be way too cold? Do you want to wear jeans but they're just not warm enough?
Pop on some thermals beneath them and you're good to go!
I'm a big fan of Icebreaker base layers – they're worth investing in! I have the Vertex Leggings Icon Fairisle and I wear them as PJs and as normal leggings too.
Leather gloves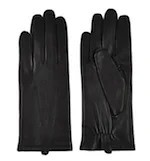 I feel weirdly sophisticated wearing leather gloves. I love how warm they are but also that they're slim – meaning I can still take photos while I'm wearing them. A bonus for any bloggers out there. You can't beat Marks and Sparks for affordable leather gloves.
Hot Hands
Here's a Travel Hack tip you may not know about: If your mitts are still feeling chilly then pop some Hot Hands in your bag. These are air activated heat packs that you can slip in your pockets or inside your gloves to keep your hands extra toasty. Check out Hot Hands hand warmers on Kobayashi's website.
A stylish winter coat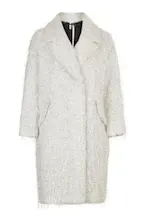 If you're out and about during your travels then all anyone will see is your coat – so make sure it's a good one! As always, TopShop have a fabulous collection of coats this winter. I'm loving this cozy white one from Topshop.
Lots of simple layers
If you want to pack light (which you should!) then lots of simple layers are your best friend. As said above, you're probably going to spend most of your time in your coat anyway. My top tip is to pack one pair of your favourite jeans and a new top for every day and a couple of tops for evenings.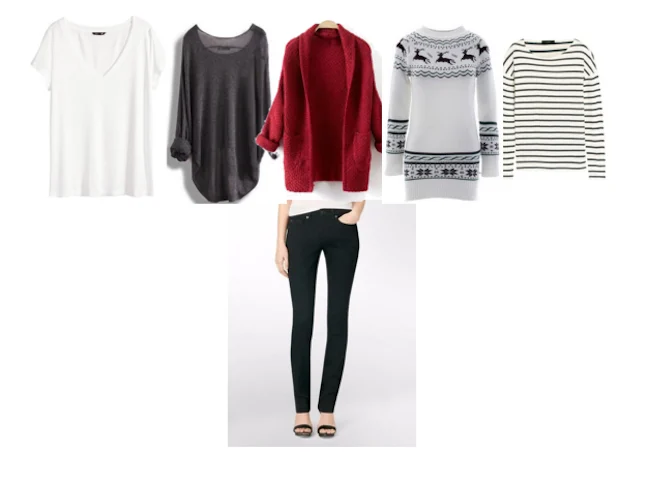 A small umbrella
I hate to say it, but you're probably going to need an umbrella.
A cozy hat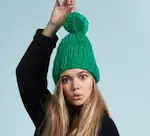 Even if it isn't cold, a wooly hat looks really cute (and hides a bad hair day). I love knitting my own hats and I love the colourful alpaca wool from Wool and the Gang.
Loads of jewelry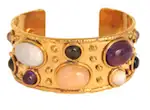 Even if you are packing really light, there's one thing we've always got space for and that's loads of jewelry. Chunky cuffs, delicate necklaces, sparkly earrings and statement belts add instant glamour to simple outfits. Again, have a look at Lyst for some statement pieces I'm drooling over.
Sunglasses
This is for the optimists out there. You might get lucky and get those beautiful, clear winter skies we're all dreaming about.
And my final bonus tip…
Choose the right suitcase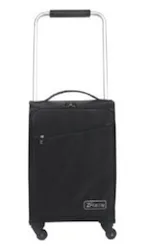 Opt for a spacious, lightweight but small suitcase. I always like to travel with hand luggage and I'm currently using the Zframe 18″ case which came as a set of 3. It weighs less than 2kg but is really sturdy and great quality so I definitely recommend it for short trips.
Read more: What to pack in your carry on for a long flight
Is there anything else you'd like to add to the list?