I'm sharing my honest review from our family holiday to Domaine des Ormes campsite in Brittany, France.
We've stayed at lots of campsites in France and Domaine des Ormes was, without a doubt, the biggest and best we've visited. But there are some things you need to be aware of and I'm sharing some great places to visit nearby too!
Here we go, my Domaine des Ormes review…
About Domaine des Ormes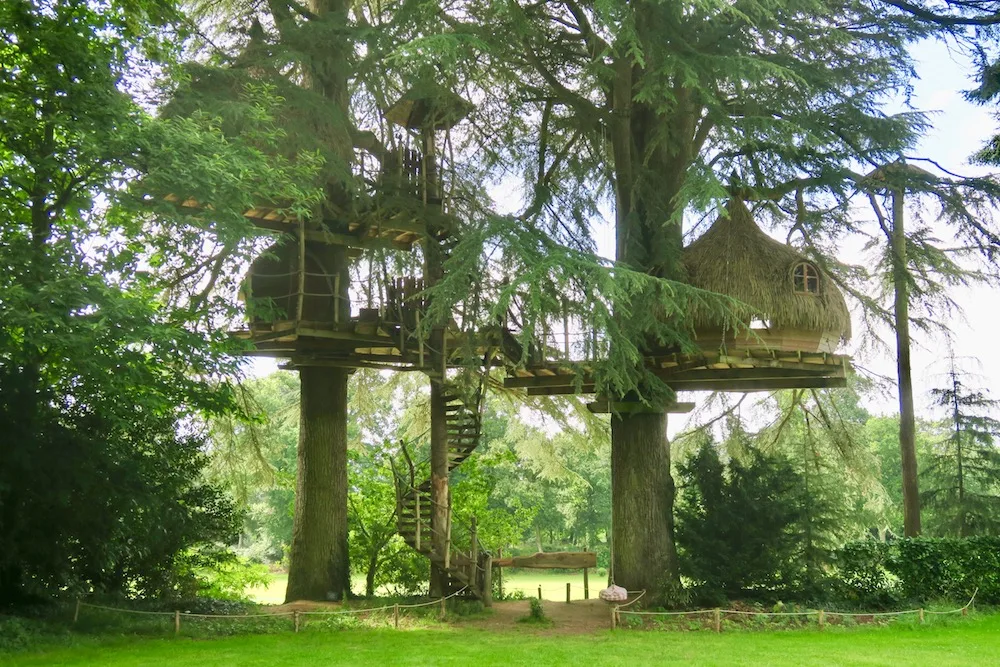 We visited Domaine des Ormes as part of an 8-day road trip around France. We stayed at three campsites booked through Les Castels (who don't seem to exist anymore so if I were to book again I'd book through Eurocamp or through Booking.com).
Our first site was Château de Lez Eaux, Domaine des Ormes was the second and Château de Galinée was our third campsite.
Domaine des Ormes was the largest and most bustling campsite we stayed at. Wow, you could stay here for weeks and still not explore everything the site has to offer. It felt completely different to our first campsite at Château de Lez Eaux and it was much more energetic with an endless list of activities for kids.
Set within a 200-hectare estate, Domaine des Ormes is enormous. There are six swimming pools as well as water sports like cable water skiing on the lake. There are indoor and outdoor pools, a lazy river, waterslides, toddler pools and quiet swimming pools for relaxing.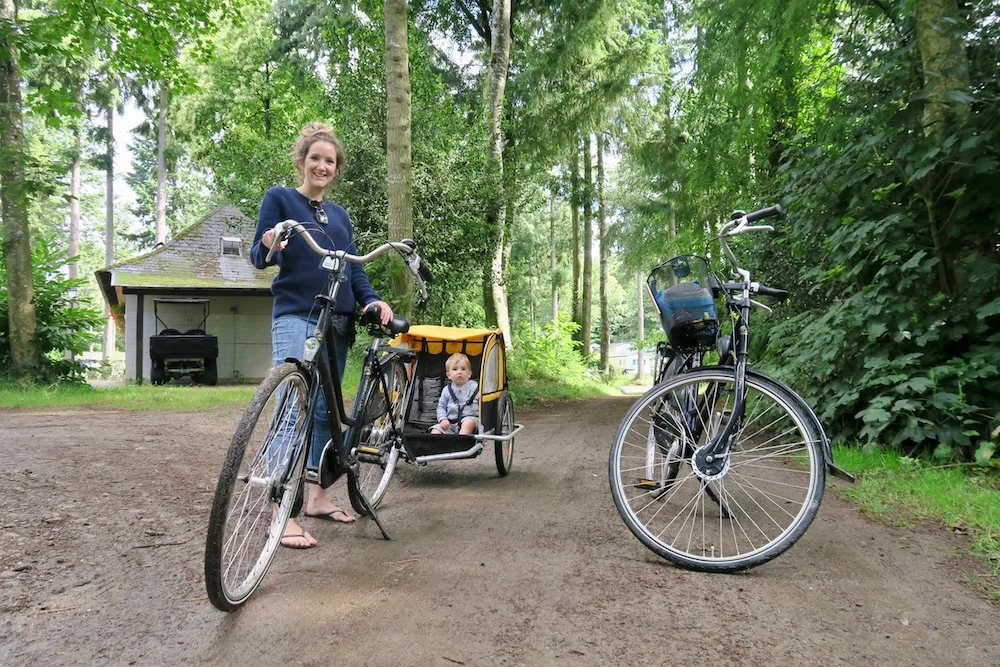 There are eight restaurants, am 18-hole golf course, an equestrian centre, a tree adventure course, a climbing wall, archery, mini golf, bike hire, fishing, peddle boats, paint-balling, bikes to hire, tennis, a games rooms, a zip wire, a maze, evening entertainment shows and more. Phew, I told you there was a lot!
I'm sorry I don't have many photos from around the campsite and the activities as my photos always had other people's children in them and I don't feel comfortable posting those online.
Accommodation types at Domaine des Ormes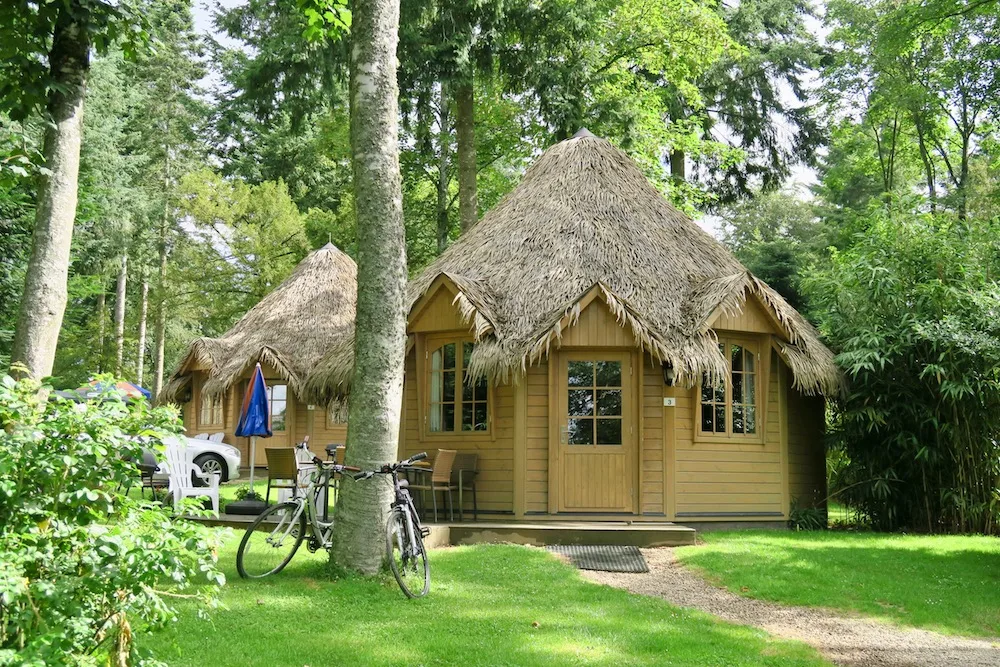 Domaine des Ormes also has a huge variety of accommodation types to choose from. This is the place for quirky glamping options and the raft houses and tree houses look amazing.
We stayed in a two-bedroom mobile home and it was really lovely. It was fully equipped with everything we needed so we could have easily stayed for much longer than just 3-nights. We hired bikes, stocked up the fridge and even made friends with the other families in the chalets around ours.
If I were to go again, I'd definitely look at the treehouses. An ideal holiday would be 7-nights in a mobile home and then 2-3 nights in a treehouse for a bit of excitement for the kids!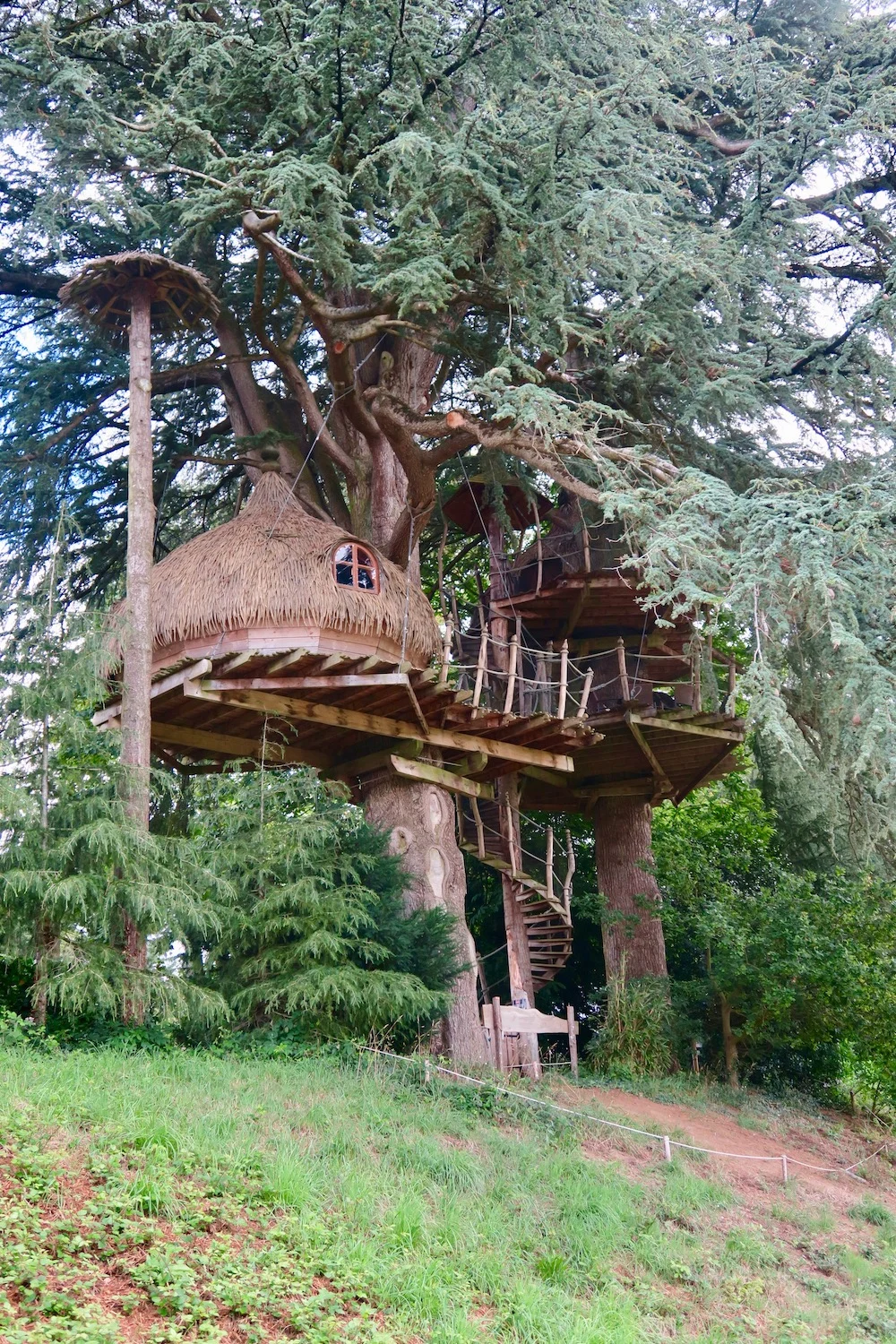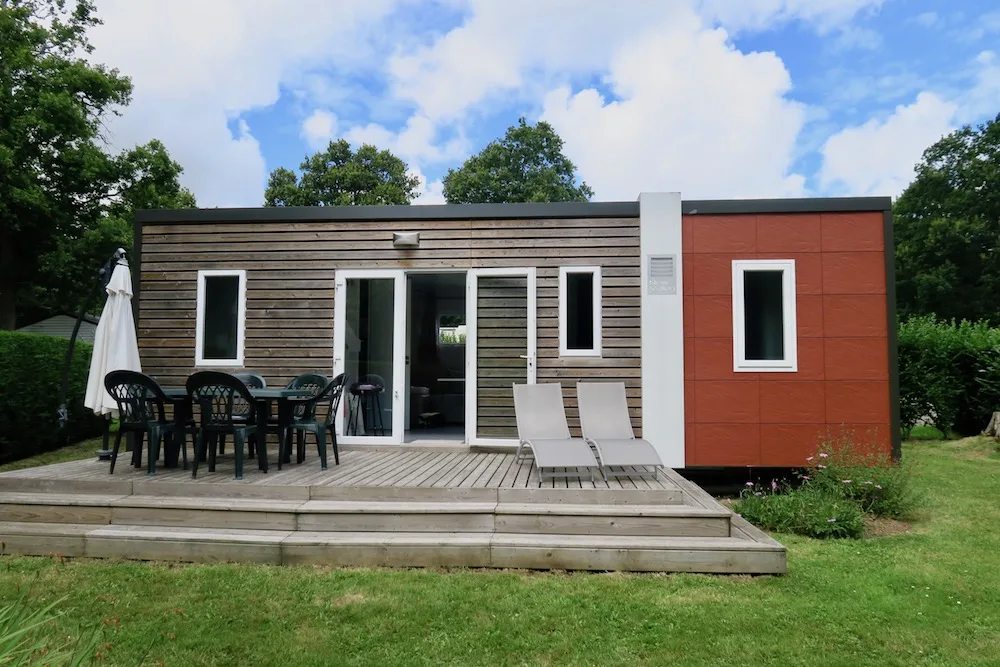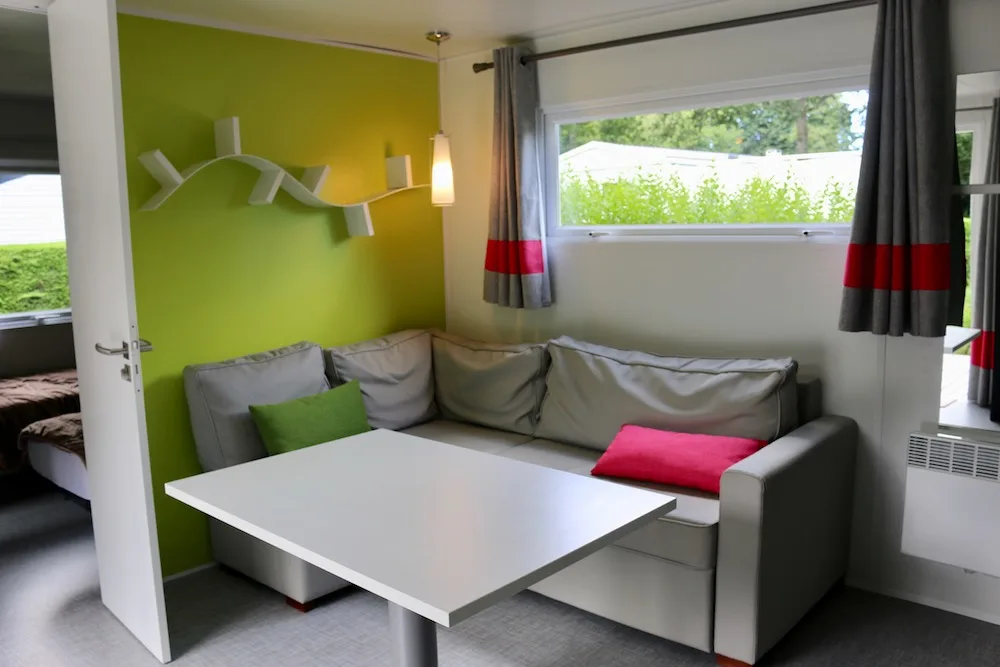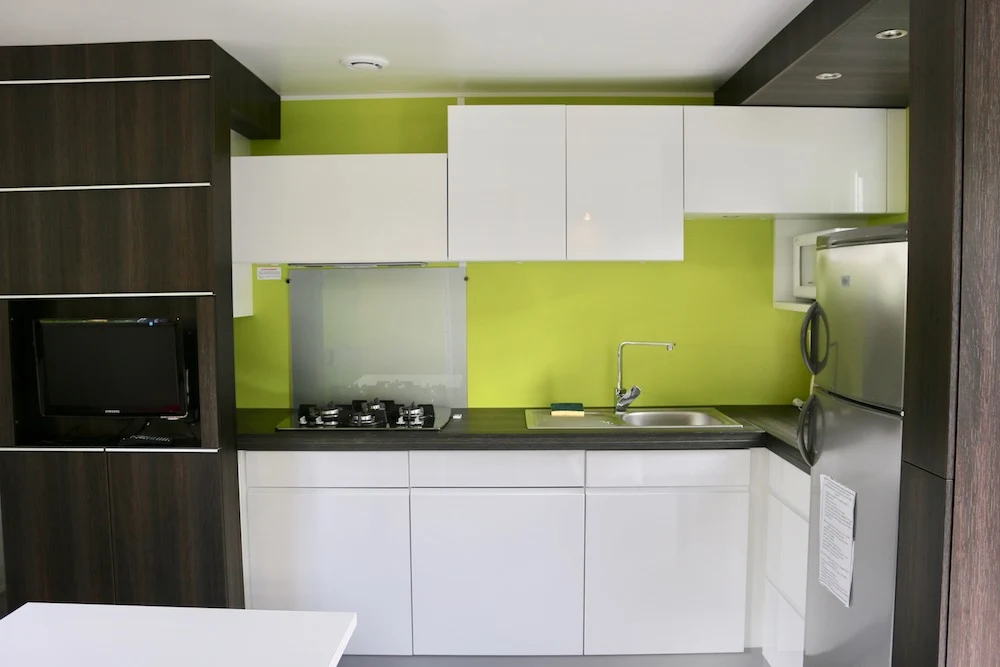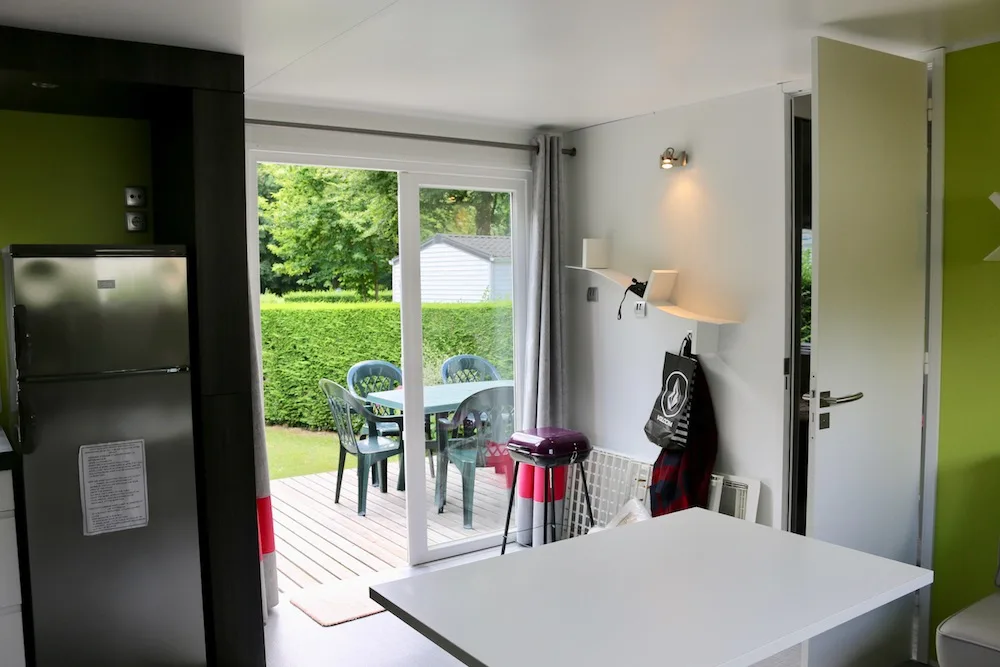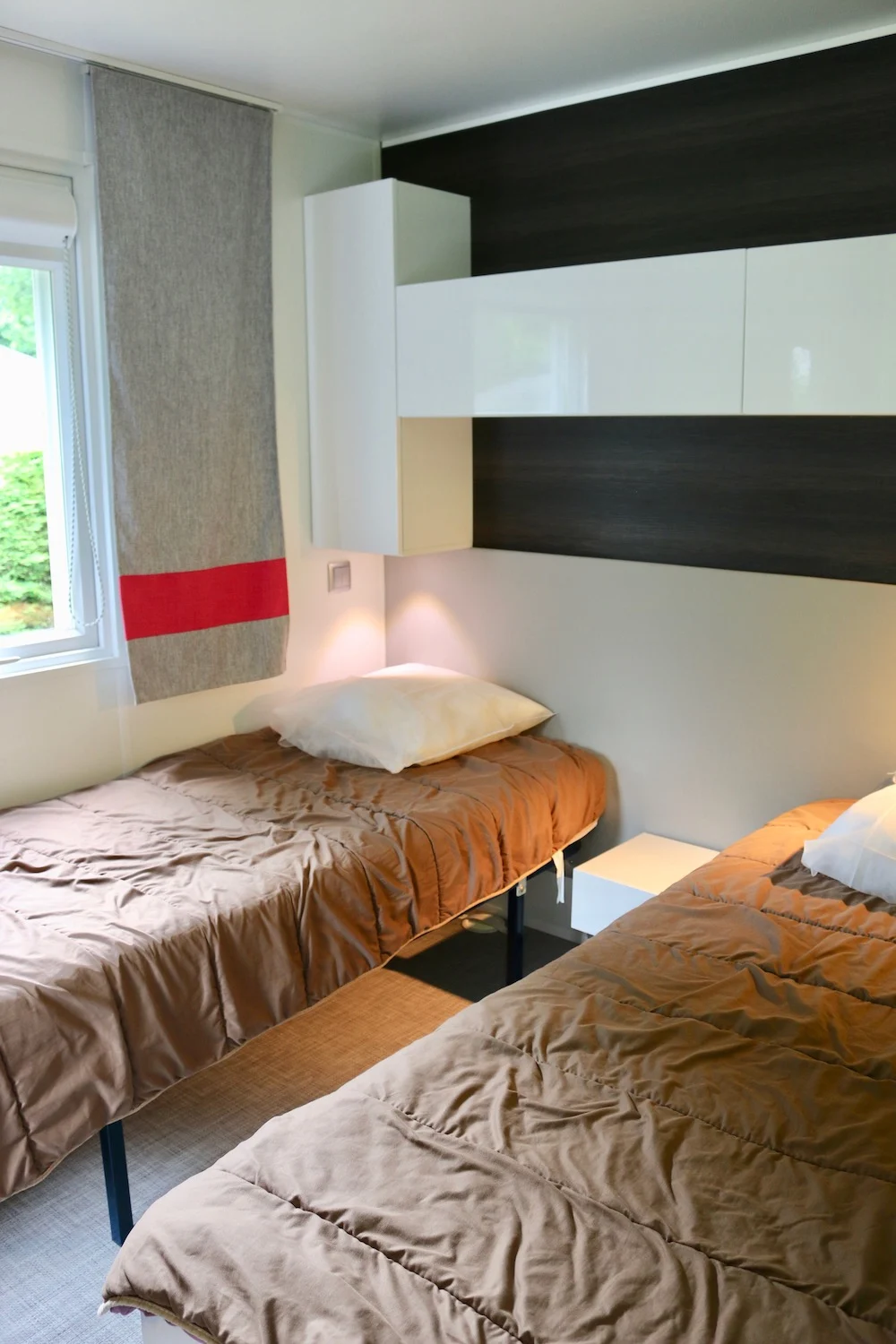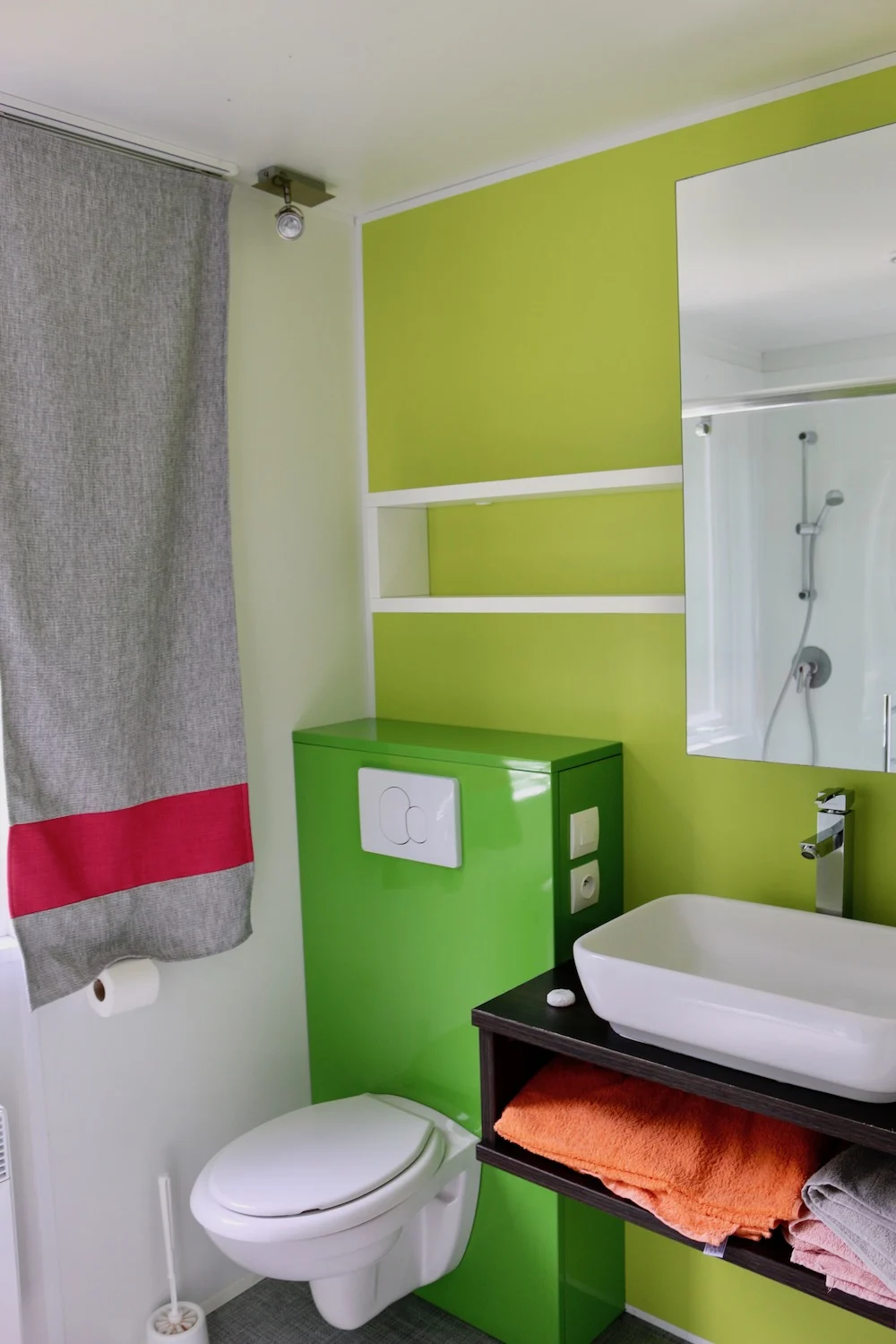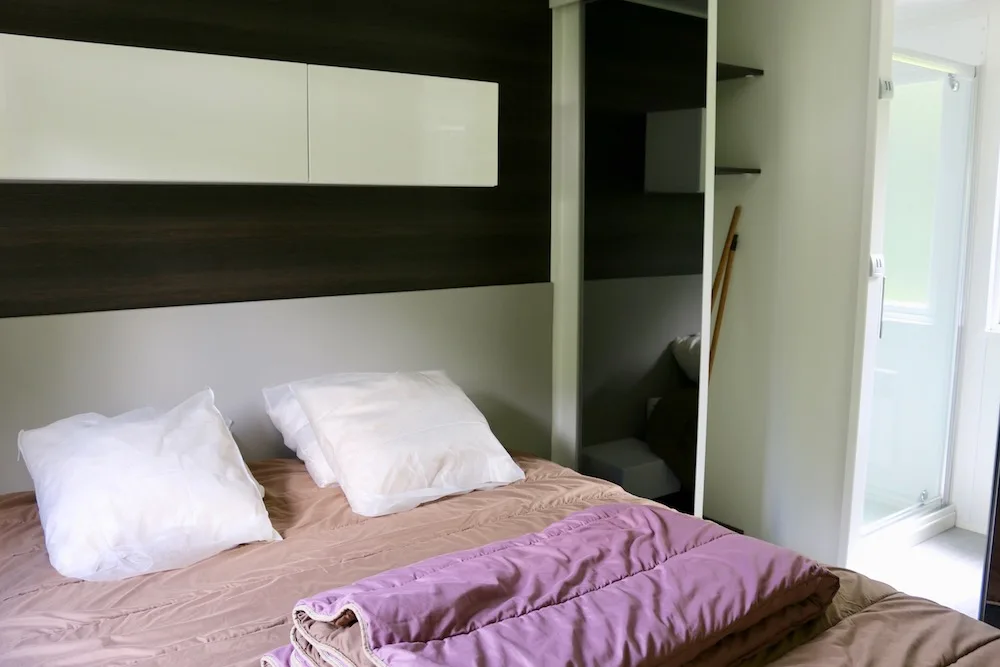 Getting to Domaine des Ormes
It was easy enough to get to Domaine des Ormes because we hired a car. We flew into Paris and picked up a hire car from there. It's a 4-hour drive from Paris Charles de Gaulle Airport to Domaine des Ormes.
Another option would be to drive your own car from the UK and take the ferry to St Malo which takes about 11 hours.The drive from St Malo to Domaine des Ormes is about 40 minutes so it's an easy journey once you arrive in France.
You can get the ferry from either Portsmouth or Poole and this would be cheaper than flying if you're travelling as a family.
Condor Ferries depart from Poole and prices look to be around (one way):
£90 per car
£40 per adult
£30 per child
£5 per infant
Brittany Ferries offer overnight sailing for about £600 return which includes a car and a cabin for the night for 2x adults and 2x children.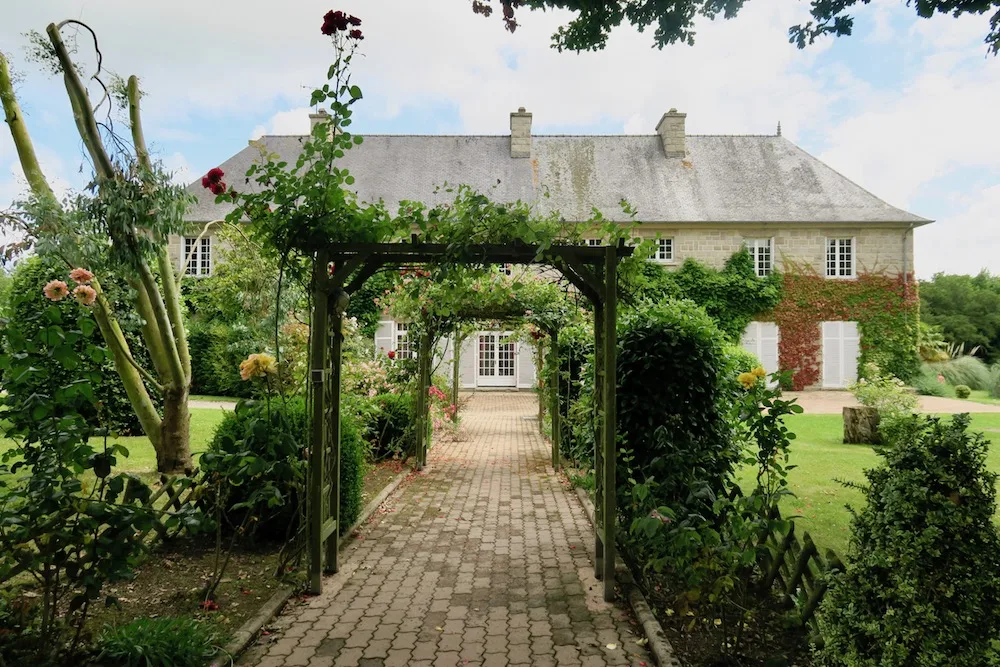 Our stay at Domaine des Ormes
When we visited Domaine des Ormes we had just one child and, while we all loved it, we definitely didn't get the most out of our stay. If we were to visit now it would be a whole different story.
We now have three children, George (7), Joseph (6) and Alba (3) and I honestly think Domaine des Ormes would be the most incredibly perfect destination for a family holiday. With all the swimming pools, water slides, activities, kid's clubs with English speaking reps and nearby attractions, I can't think of a better place for a family holiday at this kind of price.
Even during the peak of summer holidays, you can get a 2-bed chalet for under £2,000. This price gives you access to all the pools and loads of kid's activities too.
When we visited Domaine des Ormes with just one toddler, we found the campsite to be bustling but a little overwhelming. We weren't used to seeing crowds of kids and it was all very noisy and energetic. But now that we have 3 kids, we're definitely used to the energy of young families and we would LOVE it if we went back now.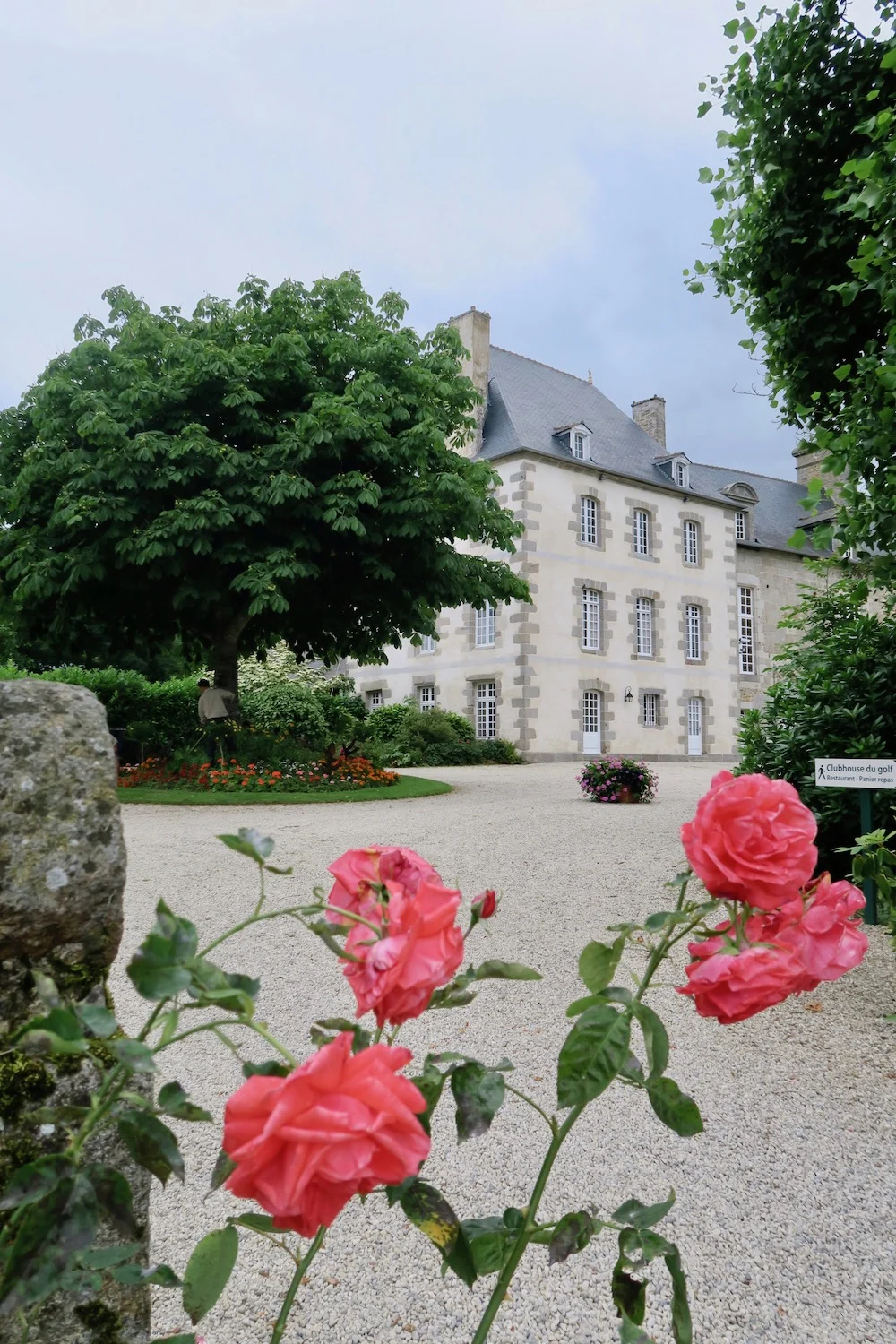 Places to visit from Domaine des Ormes
Another of the great things about Domaine des Ormes is that there are great things to see and do nearby.
Our favourite days out included:
Saint-Cast-le-Guildo <- full blog about this gorgeous spot just here
St Malo
If you stayed at Domaine des Ormes for 10 days, it would be ideal as you could have 4 amazing days out and spend the rest of the time around the campsite.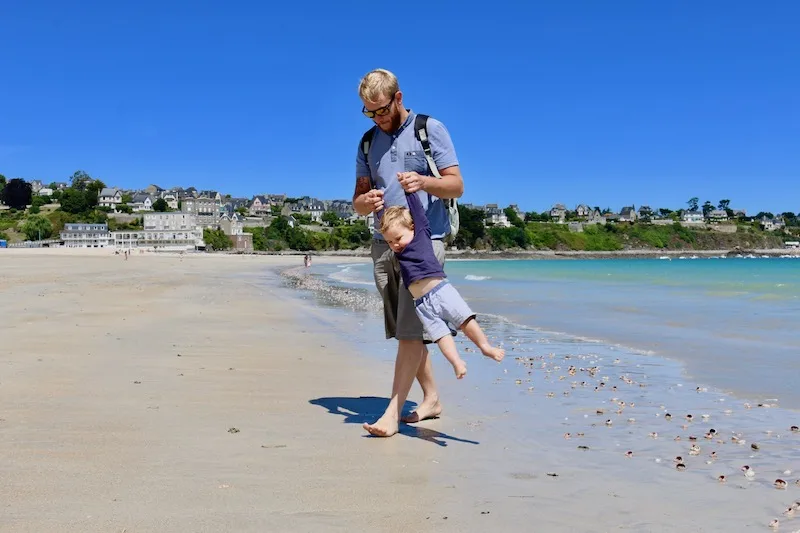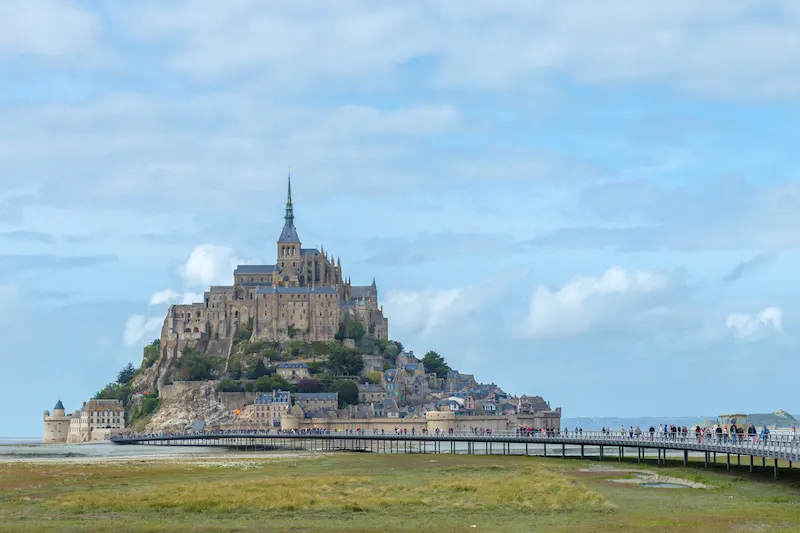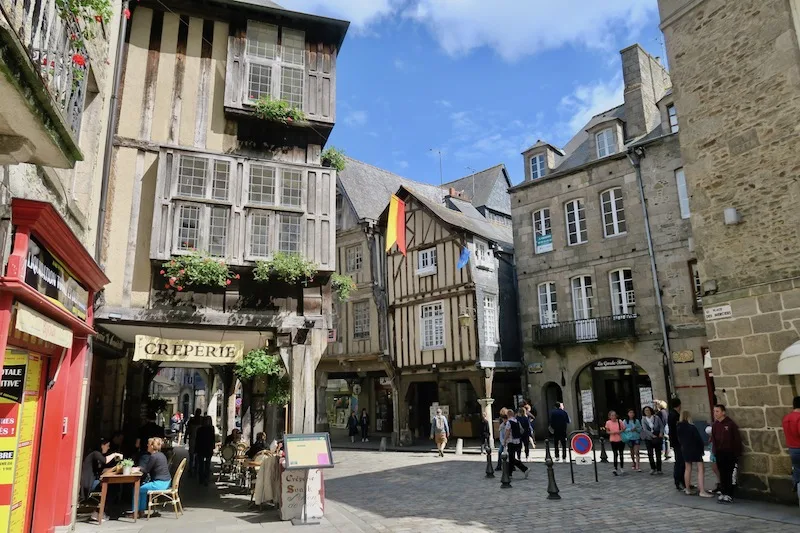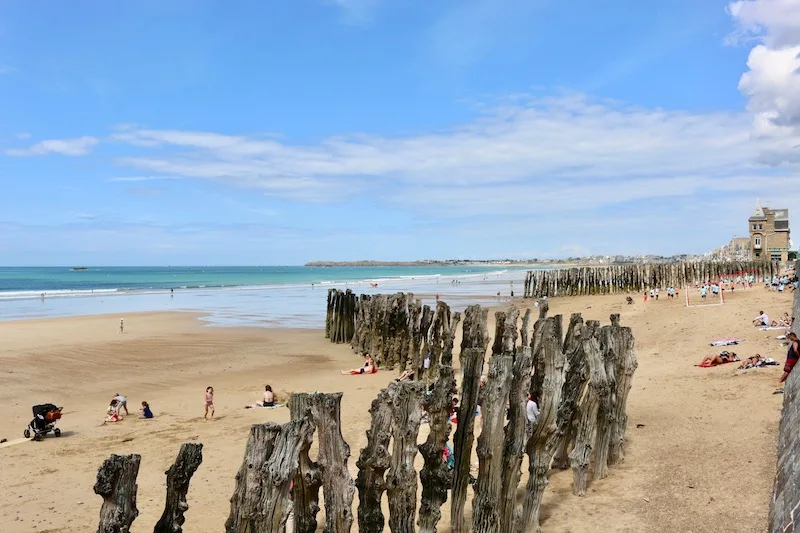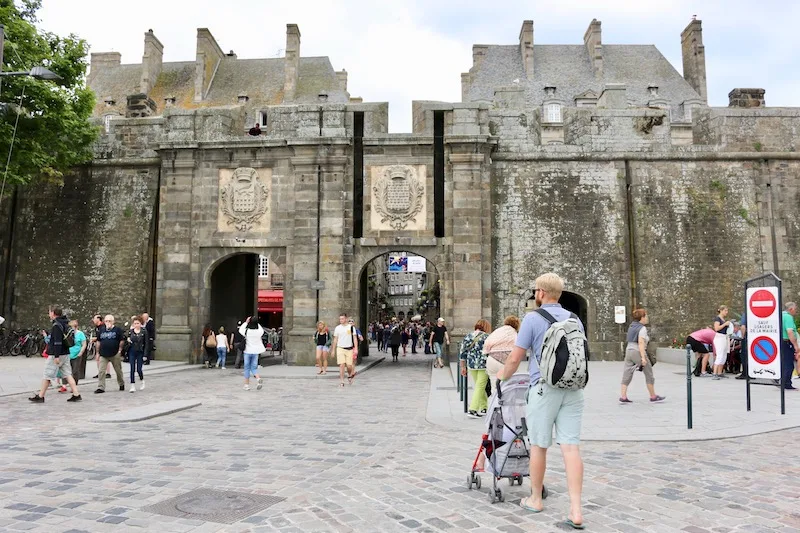 Domaine des Ormes review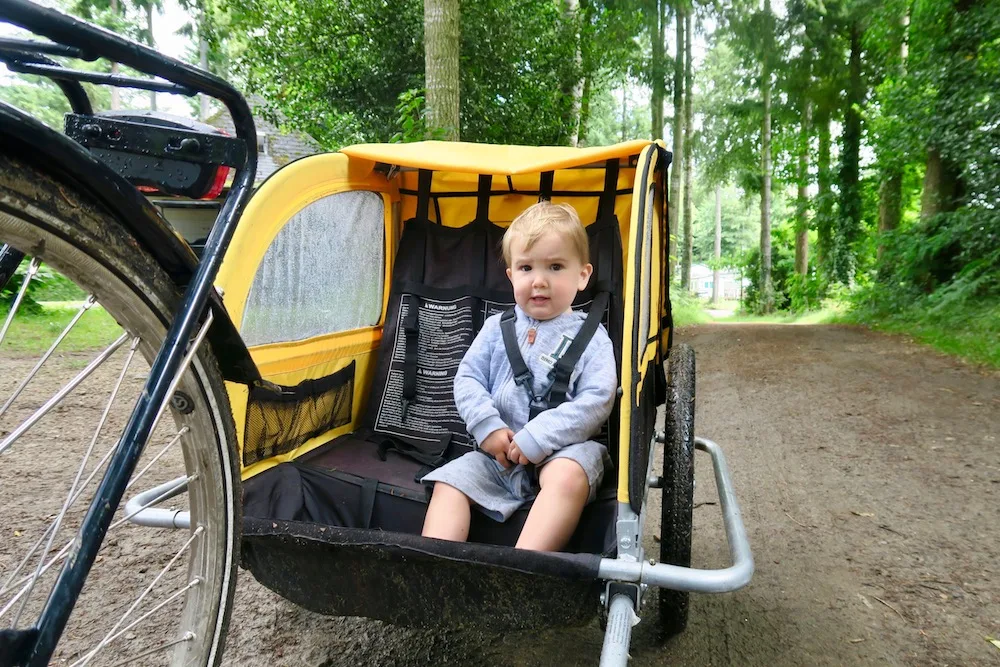 If you're looking for a cost-effective family holiday where the kids will be constantly busy and entertained, then this is the place for you. It's bustling, it's energetic and it's so much fun for children. And we all know that if you're happy then the kids are happy so that's a winner when it comes to family holidays.
I've visited lots of campsites in France and Domaine des Ormes is still the biggest and the best for families. It has the most accommodation options, the most activities, the best swimming pools and great places to visit nearby. It's also relatively easy for most people from the UK to get to. We found it extremely easy to fly to Paris and drive from there, but if you live in the south of England or the midlands then it would also be simple to take the ferry.
If you're thinking about staying at a campsite in France (and you've got energetic kids who need entertaining!) go to Domaine des Ormes, you won't be disappointed.