My honest review of the Spivo 360 rotating selfie stick, the latest swivel selfie stick for GoPros, action cameras and smartphones.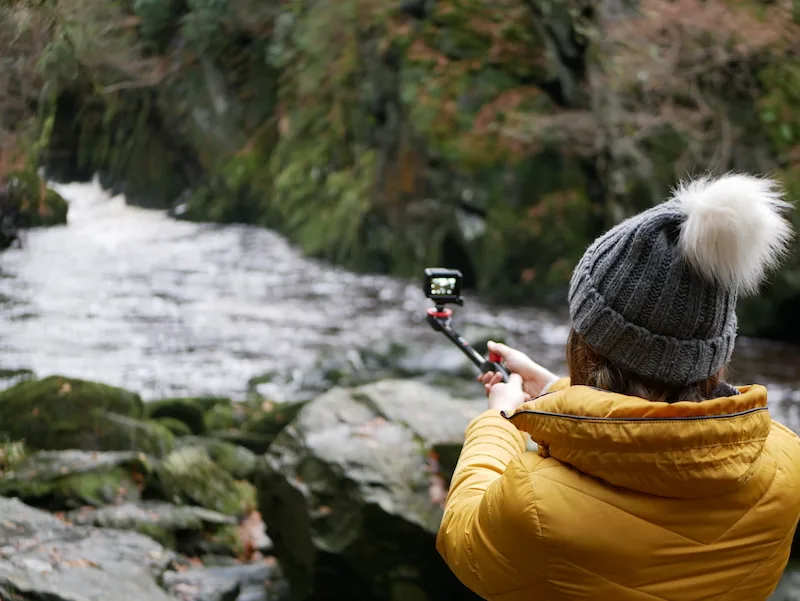 [one_half padding="0 5px 0 5px"]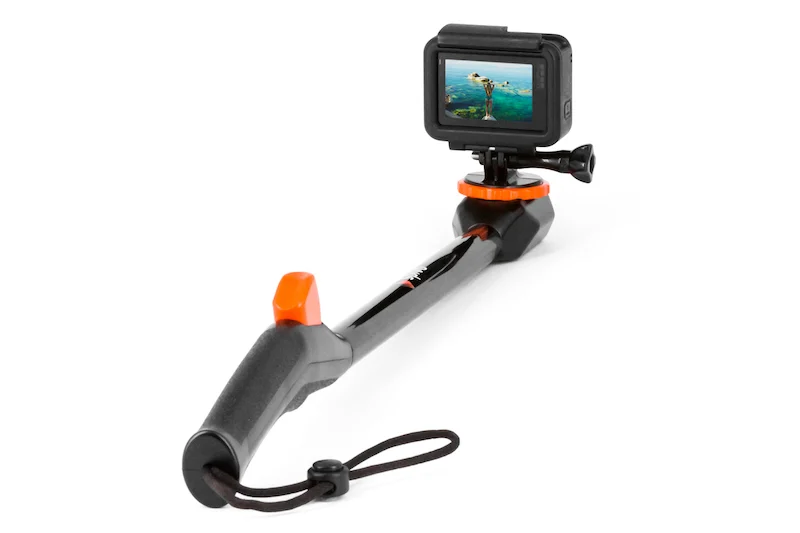 [/one_half][one_half_last padding="0 5px 0 5px"]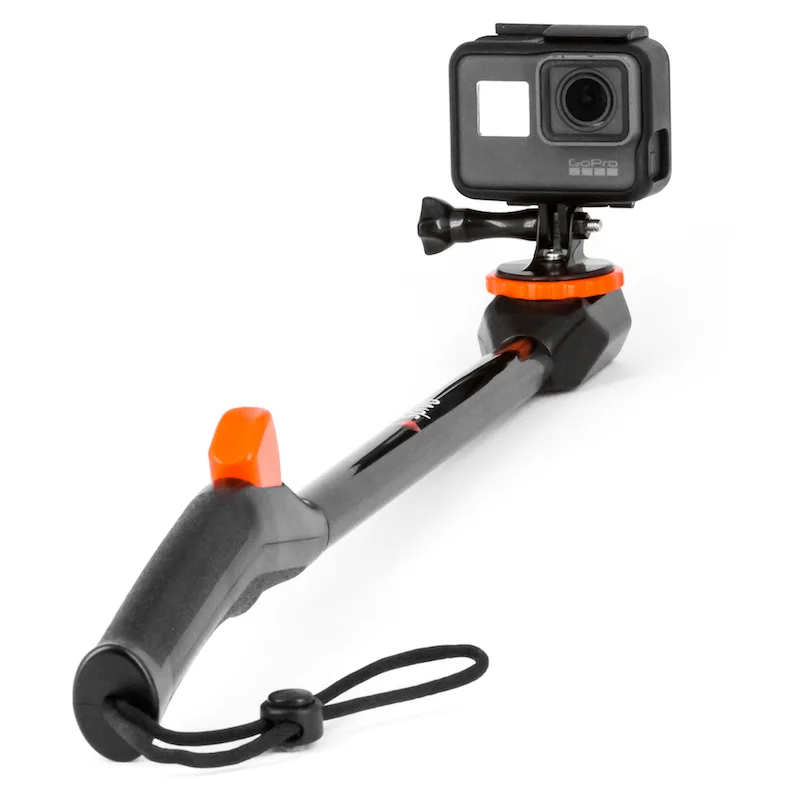 [/one_half_last]
If you were reading the blog last week you will have seen that I've recently been sent a new GoPro HERO 6 which I was super excited about! The new GoPro is incredible and I've been loving capturing photos and videos with this nifty little camera – it's definitely going to be one of my most used gadgets in my blogger toolkit!
GoPros are so easy to use and with extra accessories you can capture footage you'd never get with a traditional camera. Mount them to your car, your head, your chest, your window, your bike or your wrist and you're free to enjoy the moment and snap photos as you go. One accessory all GoPro owners need is a selfie stick – this is an absolute must! You can use it to get yourself in the picture or capture footage from a unique angle. It also helps you to hold the camera steady and not end up with your fingers in front of the lens. But what if you could find a selfie stick that goes a little further and really helps you capture awesome videos?
Enter the Spivo 360…
The Spivo 360 is a rotating selfie stick. Basically, you mount your GoPro or smartphone onto the Spivo 360 and set it up so the camera is either facing you or facing away. And then with the press of a button, you can switch the camera around so it's facing the other way.
It's one of those really simple gadgets that can change the way you use your GoPro.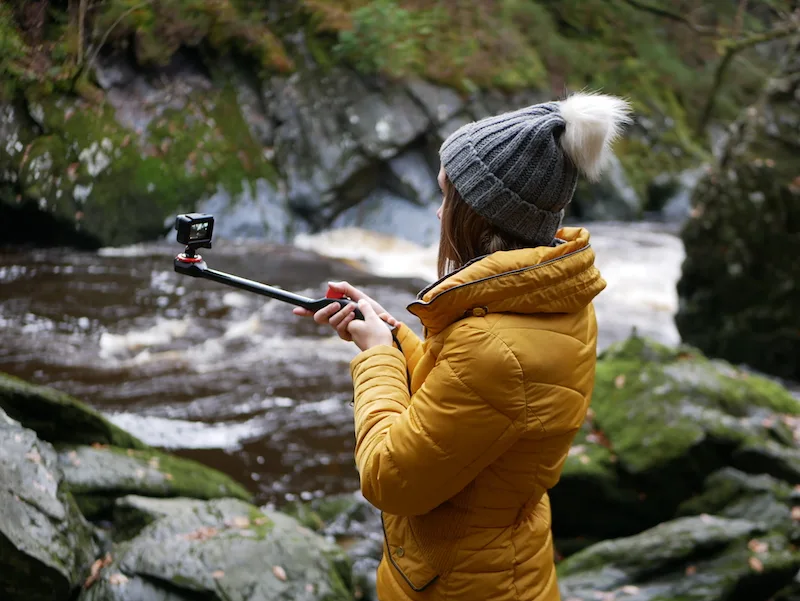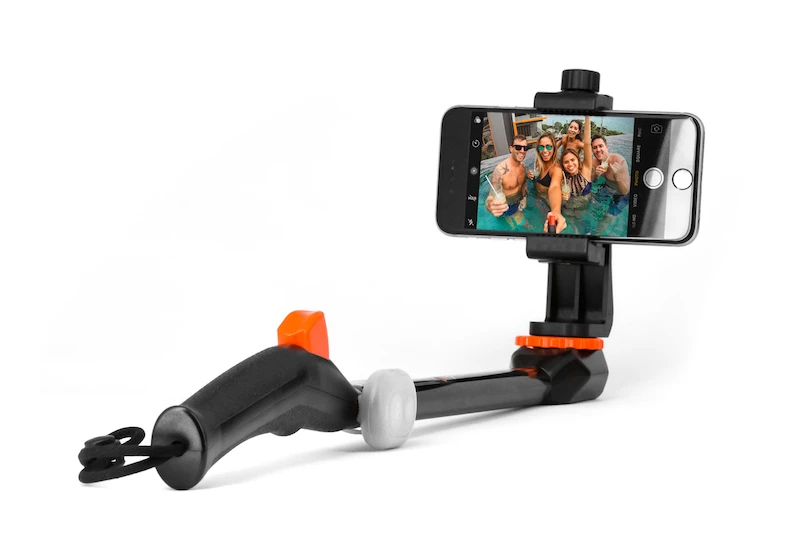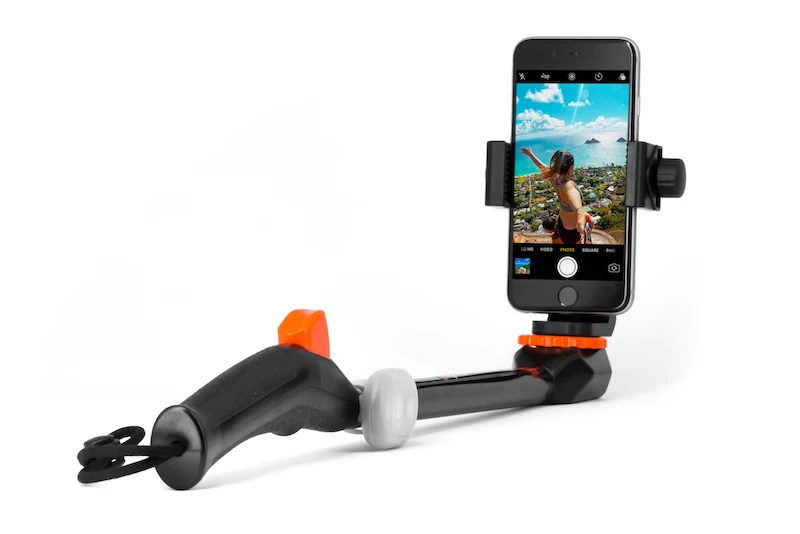 Best uses for the Spivo 360
Minimal Editing
If you're new to making videos or you want a quick and easy way to make short films, the Spivo 360 makes things really easy for you. You can be chatting to the camera then switch the camera around to show your surrounds. If you were using a traditional camera you'd have a few seconds of you fumbling around as you turn your camera. You could leave this fumbling in and it looks a bit shoddy and unprofessional, or you can spend time editing it out. But when your footage is recorded on the Spivo 360 you don't need to do either!
Creative Editing
If you're a little more advanced at making videos you can use the Spivo 360 for some really cool effects. I like the idea of making a travel video and every time the camera spins I'd be in a different location. You'd have to edit your footage at the exact moment the camera begins to spin and stitch it together to match the next spin in a new place.
This would be a really fun and simple way to bring a destination to life!
Design of the Spivo 360
The Spivo 360 is tough but lightweight. I've read some reviews of the previous model that suggested it felt flimsy but in this latest model they've obviously fixed that because it doesn't feel cheap or flimsy at all.
It's not extendable like other selfie sticks but it is lightweight so it's not a hassle to carry. It comes in a little travel sleeve with a strap so you can easily carry it over your should or across your body and it's so light I wouldn't even notice it's there.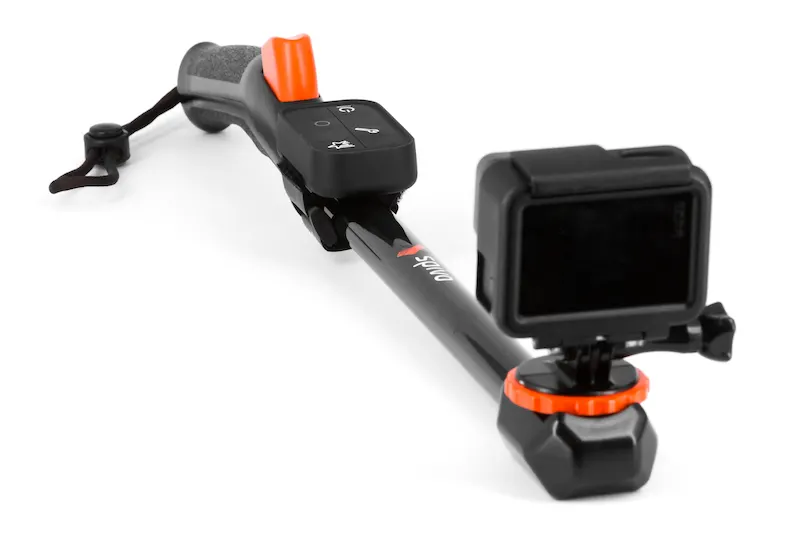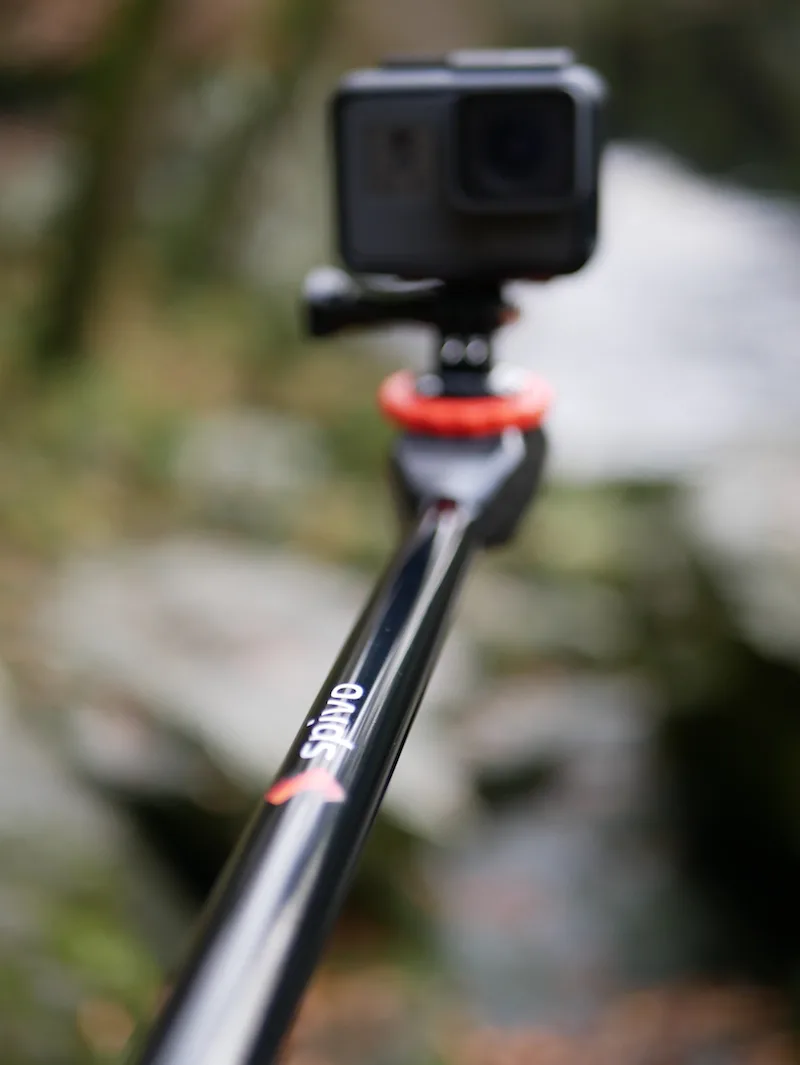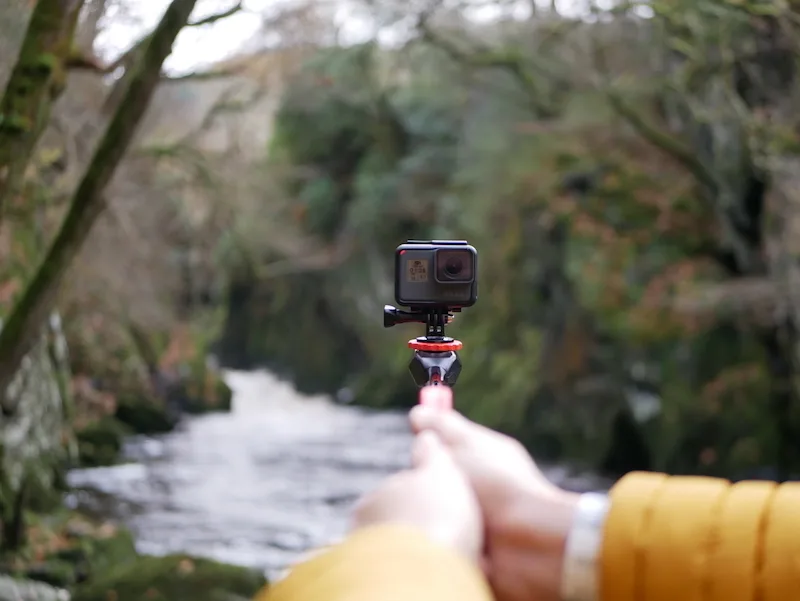 Pros and Cons of the Spivo 360
My only issue with the Spivo 360 is that, unless you carefully position your camera in a specific way, you end up filming a lot of the Spivo branding on the stick. Not a major issue and certainly not a problem for most people who are capturing holiday videos. But, personally, I don't want this branding in my videos. With a little bit of practice I've figured out how to make sure the Spivo logo isn't in my shot but it takes a bit of practice to get the perfect angle.
The only other issue with the Spivo 360 is that it doesn't have a Bluetooth connection option, so you can't control your camera using the selfie stick like you can with some others (although a WiFi pack is available for$ 49.99). I've been using it with the GoPro HERO 6 which has voice commands so this isn't an issue for me but might be if you're using a different camera. It just means that you need to use a timer for taking photos and when making videos you're going to have that half a second of wobbly, close-up footage where you're turning the camera on.
A favourite feature of the Spivo 360 is the removable GoPro mount. It just makes it really quick and easy to attach your GoPro to the Spivo stick – something that you might need to do in a rush when you suddenly see something you'd like to film.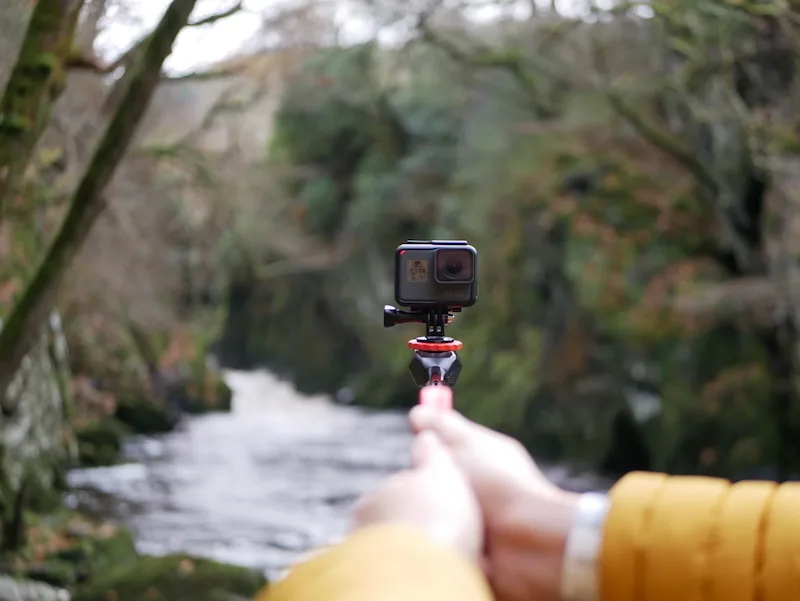 Overall thoughts
My overall impression of the Spivo 360 is that it's easy. Easy to use, easy to capture great footage, easy to travel with and easy to have an adventure with.
I don't know if that sounds like the greatest selling point but it really is. I've had so many gadgets and gizmos that have actually made taking photos and videos way more difficult because they're fiddly or faffy or heavy or awkward. I have one cute little selfie stick that is almost perfect but it has magnetic feet so when it's in my backpack I find everything sticks to it – meaning I pull everything out of my bag every time it get it out! One is too heavy, one doesn't have a removable mount so it's awkward to attach a camera, one got full of sand so one leg doesn't extend…. You get the idea. These accessories should be making our lives easier but they just make it harder!
Who is the Spivo 360 for?
I'd say the Spivo 360 is for people who are new to video creation and want to capture travel or adventure videos. The swivel feature is the main selling point and gives you a simple and fun way to capture your destination from a new and interesting point of view. You can keep editing to a minimum as you can easily film yourself and then switch to show your location. It also means you can be talking to the camera and then carry on talking as you explain your surroundings – so it's an easy way to add voiceover to scenery shots.
I think the Spivo 360 has a lot of potential to make really creative videos and I'm really looking forward to taking it on my travels!
This post was created in collaboration with Spivo.
The Spivo 360 is available for $49.99
I had mine delivered to the UK and it arrived in 4 days. There are extra accessories you can buy such as a floatation when using it in the water ($ 24.99) , a WiFi pack for GoPros ($ 49.99) and the FLIP Phonemount and Remote ($ 24.99).
If you're interesting in reading more photography or gadget posts then check these out too:
Safely travelling with my blogging equipment with the Calumet Rolling Camera Case
10 essential gadgets and accessories for an adventure