I've stayed in London hotels countless times and, if I'm honest, not many of those experiences were very memorable – well, not for the right reasons anyway!
Hotels in London are usually small, cramped, bland and boring and even the worst ones will leave a little dent in your wallet.
But there is one hotel I'll keep coming back to and that's One Aldwych Hotel in Covent Garden.
I first visited One Aldwych way back in 2013. Sam and I lived in London at the time but it was such a luxury to leave our little flat and enjoy a luxurious 'holiday' in our home city. We wined, we dined, we cocktailed and we were pampered in the spa.
You can read my review here: A luxurious stay at one Aldwych Hotel, London
Side note: Staycations in your home city are the best! You have all the loveliness of a holiday without the hassle of travelling. It's weird to get your head around going 'on holiday' so close to home but once you're over the idea you need to travel a long way for a holiday you'll have the best time!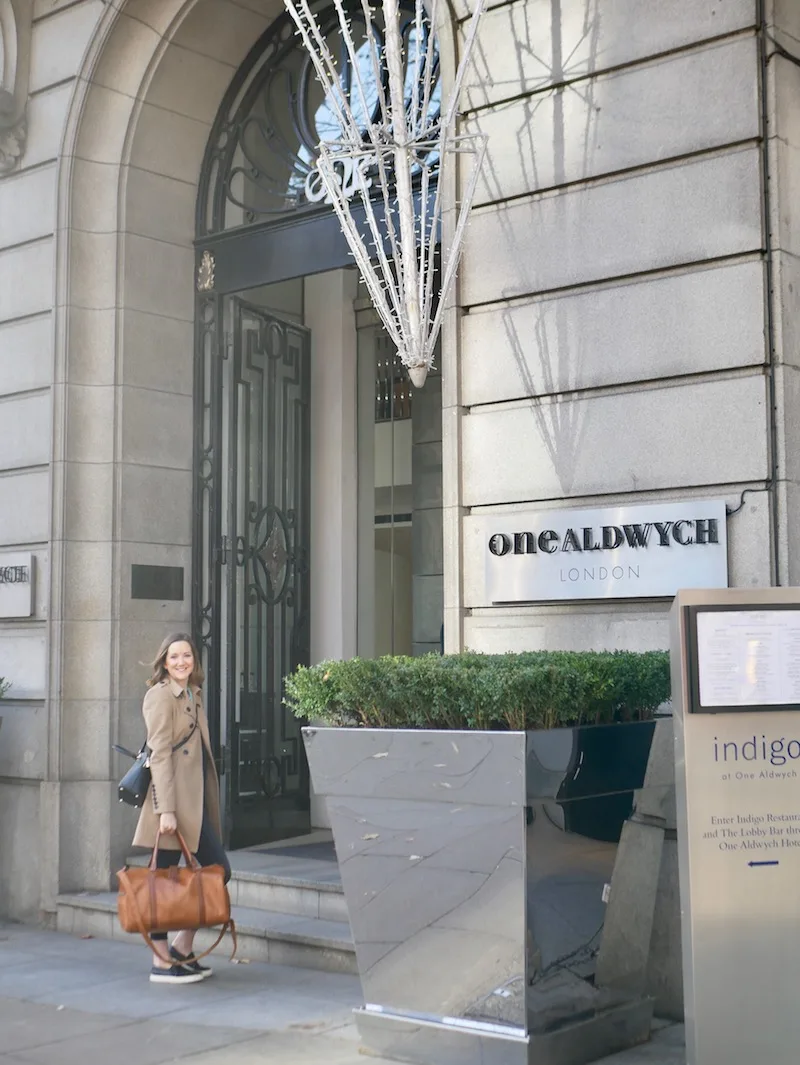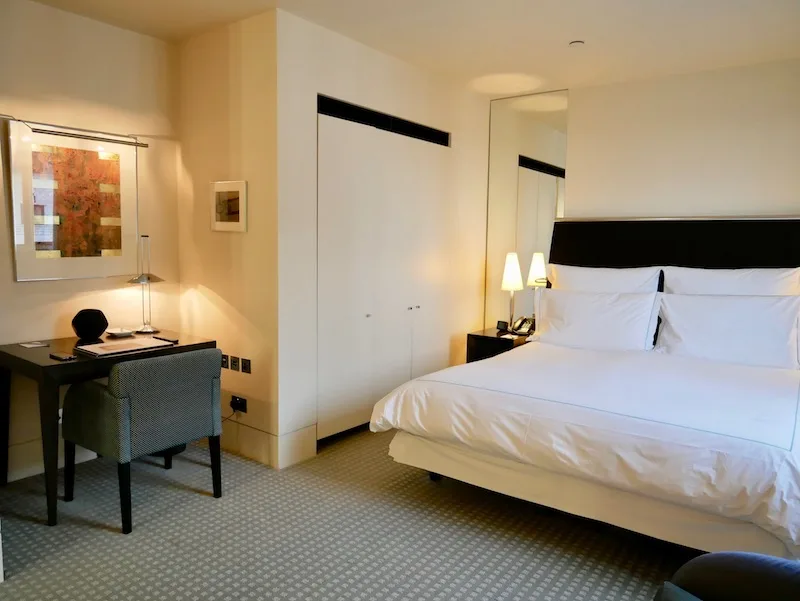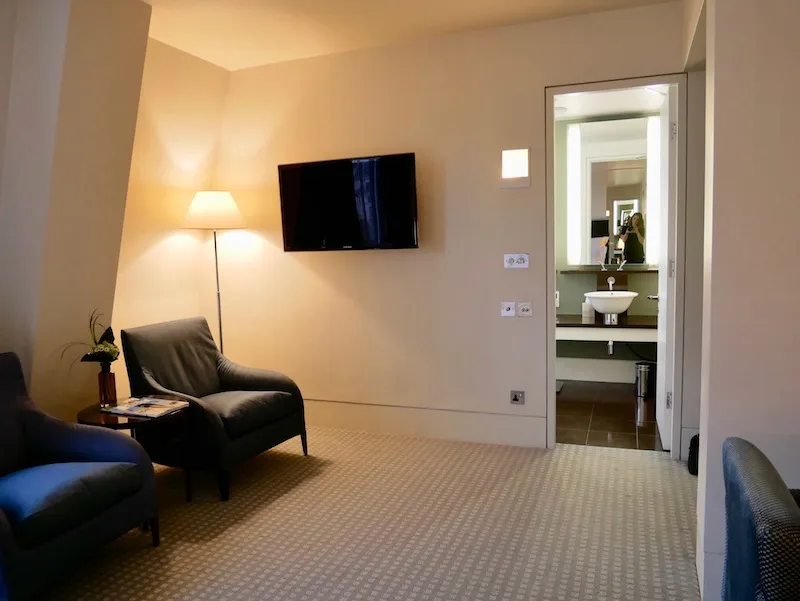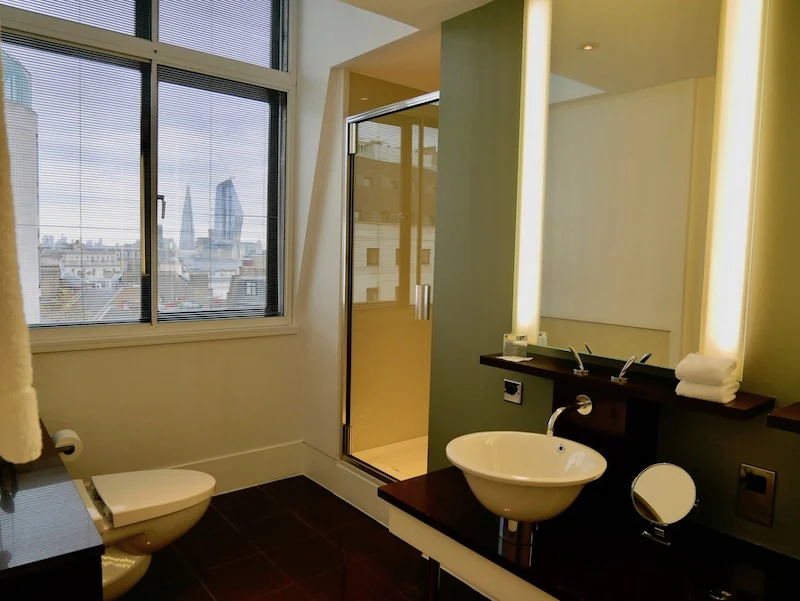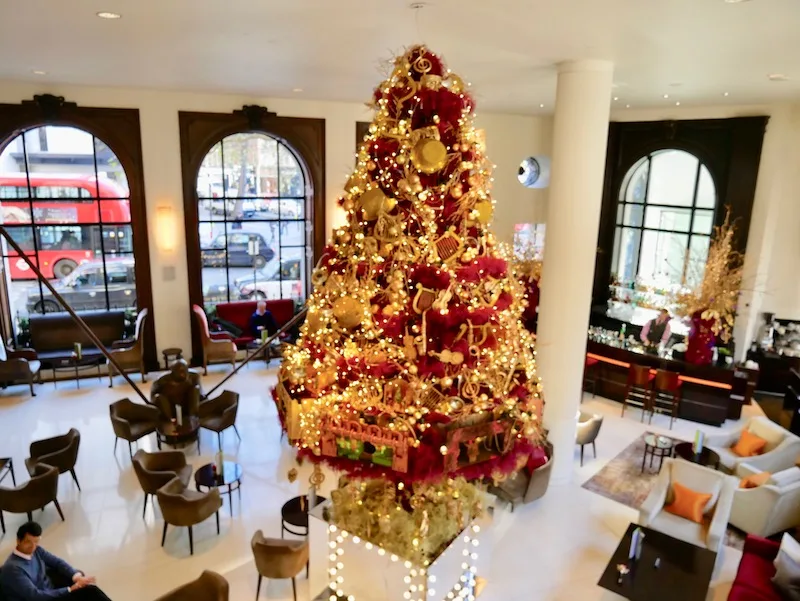 At the end of November I had what can only be described as the most magical two days you could possibly wish for in London, and it was made even better by staying at One Aldwych again.
I was in town to watch Harry Potter and the Cursed Child at the theatre. And yes, it was as incredible as I'd hoped for. I went with Elle and we are massive Harry Potter geeks so we were in our element. I'm not going to tell you much about it (#KeepTheSecret) but I will say the effects were amazing and Harry Potter fans should do everything they can to get their grubby little muggle hands on a ticket!
The play is split into two halves and we watched both on the same day with a break of about two hours in the middle. The theatre is just a short walk from One Aldwych so it was the perfect hotel for a theatre break as Elle and could pop back to freshen up and have dinner at Eneko.
Eneko is a new restaurant at One Aldwych with a relaxed modern Basque vibe by three Michelin-starred chef Eneko Atxa. There's a pre-theatre dinner menu available if you're in a rush but at 5.30pm the restaurant was wonderfully quiet and we were able to order from the main menu too. The delicious food was accompanied by a few exotic twists you'd expect from the One Aldwych hotel bar above. A steaming vase of roses accompanied our dessert with smoke billowing out onto the table and giving our sweet treats a little extra delight.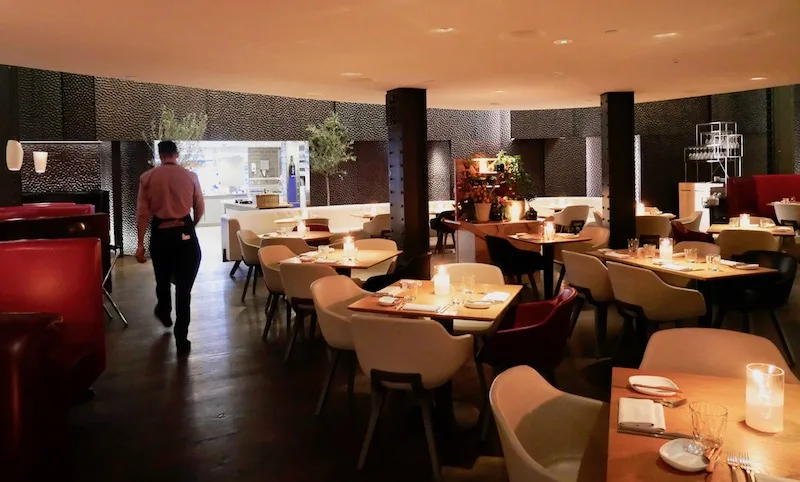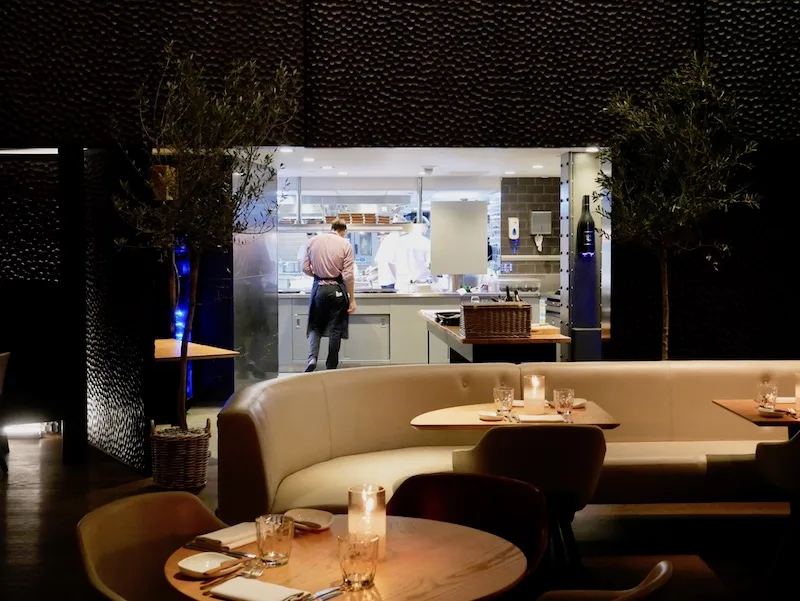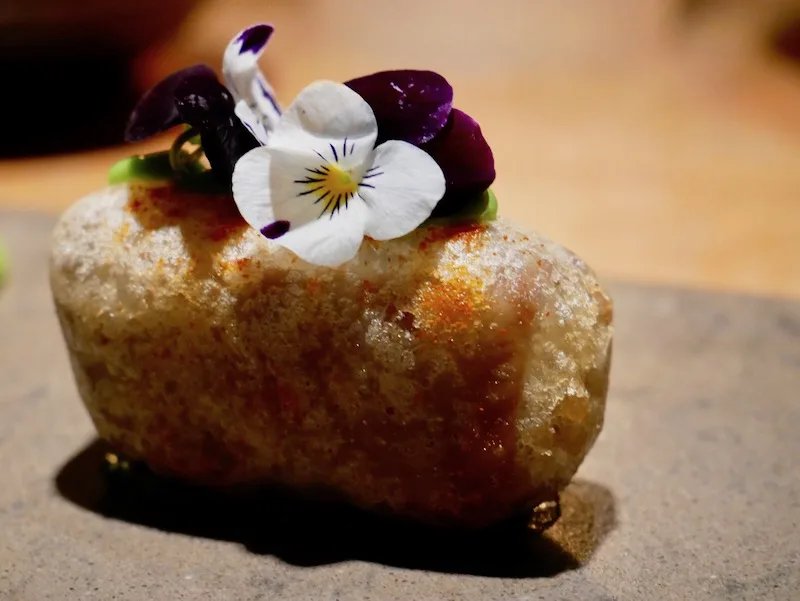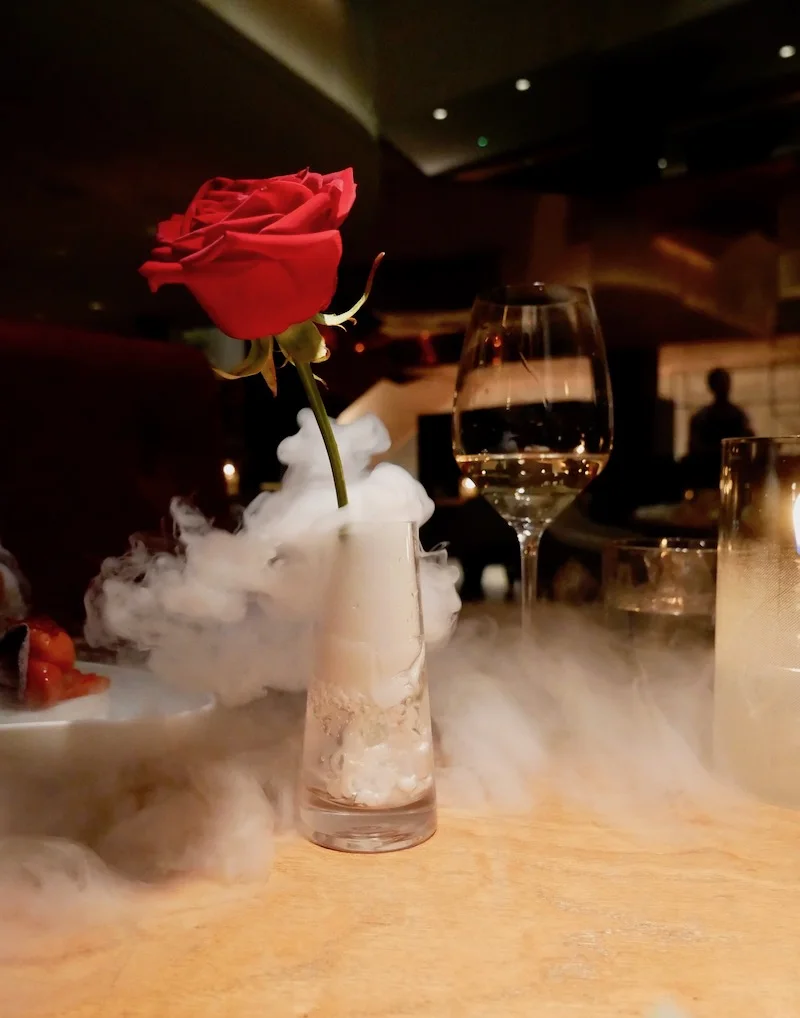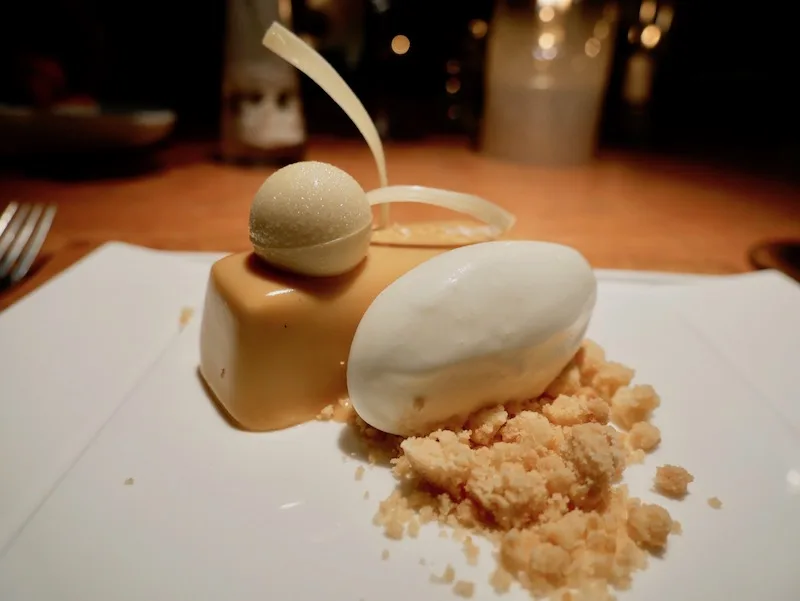 With our stomachs satisfied we made our way back to the theatre for the final round of Harry Potter magic.
Once the play had finished we needed to debrief while we very seriously dissected every single scene of the play, so headed to the hotel lobby for those famous One Aldwych cocktails. I'd remembered from my previous visit that their cocktails were like enchantments so it felt fitting to be sat in a huge, high backed chair enjoying a bubbling drink steaming like a cauldron.
Elle and I were like kids on Christmas Eve, excitedly chatting and getting way too excited about our cocktails!
Elle left to go home and I went up to my room to scoff macaroons beneath the thickest, softest duvet you could imagine. A perfect end to a perfect day.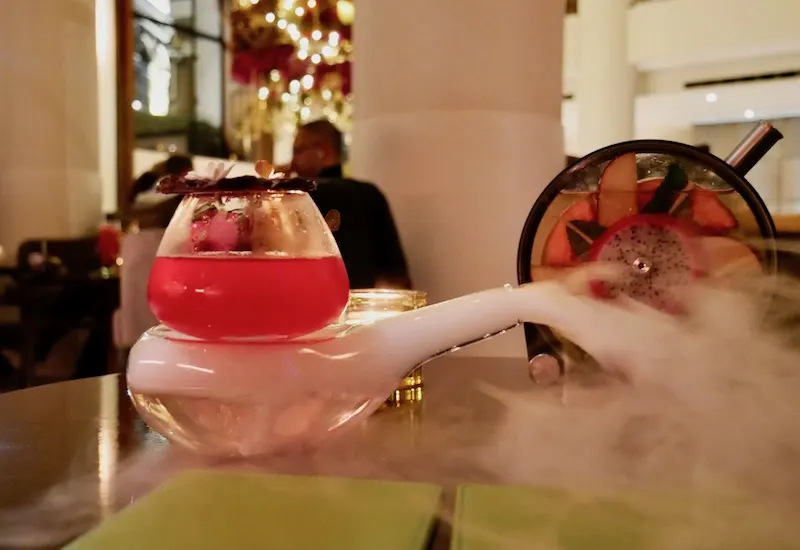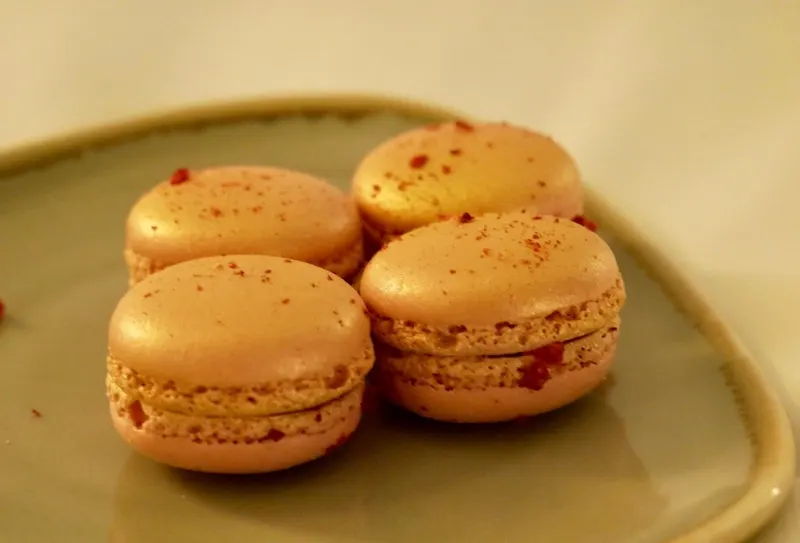 The following morning I woke to blue skies – a rare treat in London, especially when you have a gorgeous view across the London skyline. I made my way down to the hotel spa for a swim, steam and a sauna. For me, this is the ultimate treat when I stay at a hotel and it's the best way to start the day. It's made even better at One Aldwych because this beautiful swimming pool has underwater music! As if it couldn't get any more serene, as you dip your head beneath the surface the gentle music makes you feel like a mermaid.
I was then treated to a 45-minute OSKIA Glow on the Go facial.
I'm going to be honest, I didn't used to understand facials. It was lovely and relaxing but it was basically just someone cleaning my face for me! And then I turned 30 and it all changed and I totally understand facials!
When I was in my 20's, a facial didn't leave me looking plump and refreshed and with a youthful glow because that's how I always looked. (Cue sideways snarl to 21 year old me who didn't even appreciate her natural youthful glow).
But I'm now a little older and the sleepless nights and hectic days are starting to catch up with me. After 45 minutes of soothing balms, gentle scrubs, hot cloths and delightful creams I'm pretty sure I left that tranquil little room looking a few years younger (or it at least hid the fact that I have a baby and a toddler at home and spend a lot of time frowning at them!)
After my facial I headed up to Indigo, a casual restaurant overlooking the glamorous Lobby Bar, for a breakfast feast. I was starving after my swim so ordered a basket of fresh pastries and eggs benedict. For a rare change, I put my phone down and just sat by the window enjoying my tea and watching the world go by. If only every morning could start like this.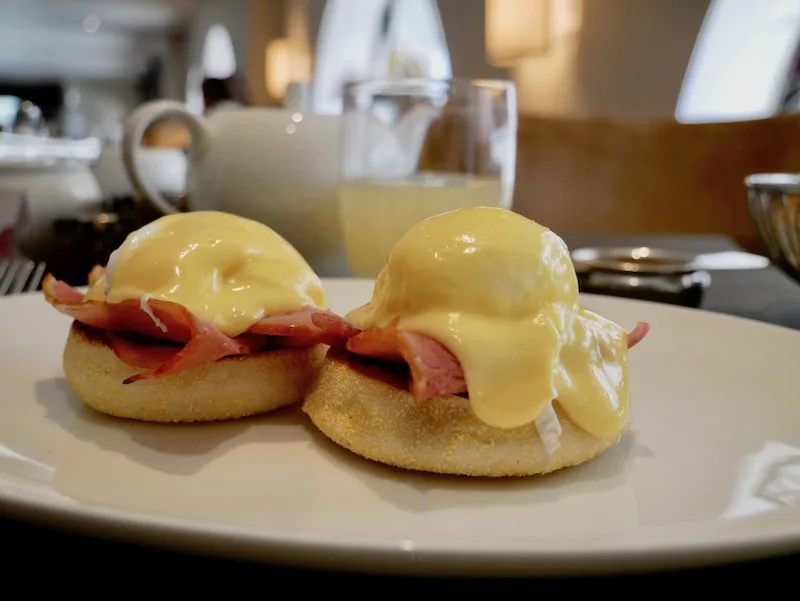 Massive thanks to One Aldwych for hosting my wonderful stay.
Read more:
Plan your perfect trip to London…
Where to take the best photos in London
London's best restaurants with a view
A perfect 2 days in London and a travel hack to save big bucks on your trip
How to plan a weekend in London
The best outdoor restaurants in London
How to survive the London Underground