A weekend break to Timisoara is cheap. So cheap! And while I don't think that cost alone should be a major influencer when it comes to choosing a city break destination, we've got to be honest here, it is going to affect your decision a little.
I've estimated that if you visited Timisoara for a weekend break in October and booked your flights and accommodation now, the whole trip would cost about £160 per person based on two people sharing a hotel room. And that's eating well, drinking well, taking taxis and doing a few activities.
The best thing about visiting cheap cities is you can get the best of the best. You could get a nice hostel for around £10 a night but if you spend £40 a night you can get a 4* hotel!
So how much does a trip to Timisoara cost?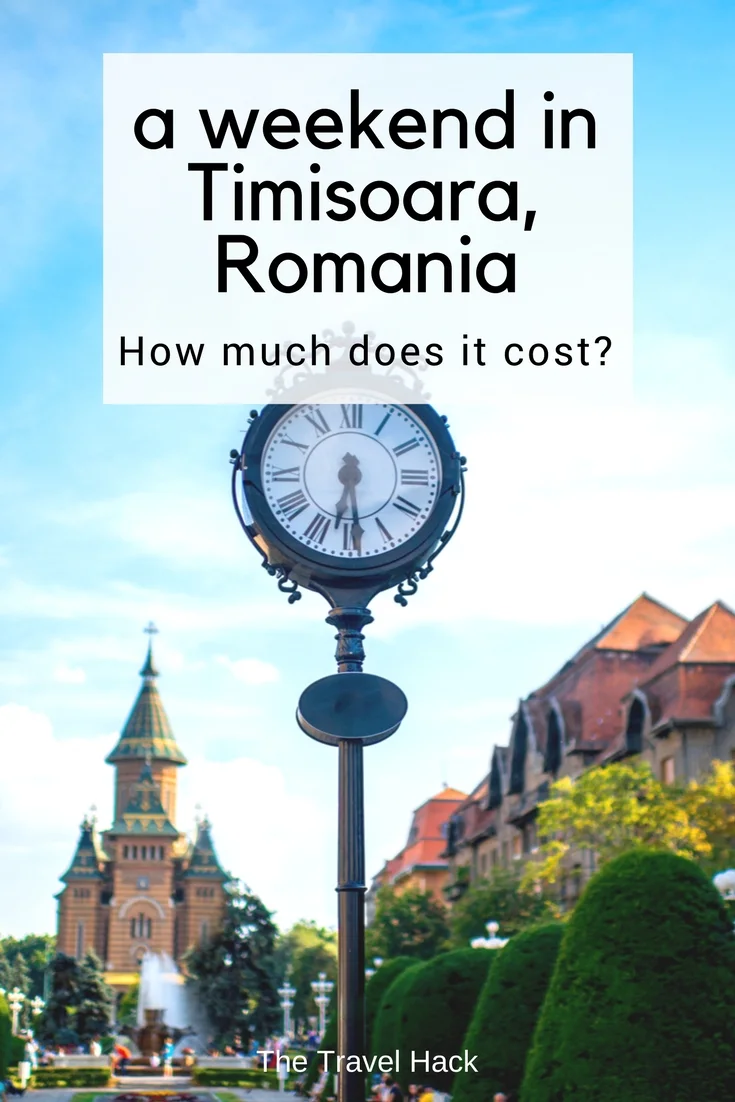 Flights – £40
Stansted to London flying with Ryanair in October. Departing Friday night and returning Sunday night. Flights are even cheaper midweek!
Check out Kayak for your best flight options.
Hotel – £30 – £50 per night for 2 people
We were told that Hotel Timisoara is the best hotel in the city and this is just over £50 a night.
I stayed at Check-Inn Hotel which is about £40 a night including breakfast but I wouldn't recommend it. The rooms were spacious and clean but it's quite a long walk out of town and the atmosphere was a bit drab. I'd pay a bit extra and go with Hotel Timisoara.
Again, rates are cheaper mid-week.
Meals – £5.00
A main meal at a restaurant around the main squares of Timisoara (so the main tourist squares) cost between about £3-£8.
A hamburger in Liberty Square cost 26 Lei or £5.13
Soft Drinks – £1.30
Soft drinks in restaurants cost about £1-£2
A coke is usually 7 Lei or £1.38
Alcoholic drinks – £2.00
A G&T cost 13 Lei or £2.50 at La Capite (a really cool riverside bar)
A local beer cost 6 Lei or £1.18
Activities – Varies
Entry into an outdoor pool – 15 Lei or £2.96
Pedalo hire – 30 Lei or £5.92
Banat Village Museum – 5 Lei or £0.98
Taxis – About £2.50
60 Lei or £11 from the airport – possibly more expensive due to airport fee
13 Lei or £2.50 – less than 10 mins
20 Lei or £3.94 – 10-15 minute journey