I first flew with Singapore Airlines when I was about six. I don't remember much about the flight, but I vividly recall my parents raving about the airline to their friends and family after we returned home.
A few years ago I experienced the airline for the first time as an adult. Since then, I've been raving about Singapore Airlines as much as my parents did many years before.
It was the service that made the journey remarkable; the attention to detail and willingness of the staff to go above and beyond to make my trip comfortable. Upon discovering that I had an eight hour wait in Singapore airport, my flight attendant sent me off the plane with a bag of snacks to ensure I didn't go hungry.
When I was recently invited to fly with Singapore Airlines to explore all that Singapore has to offer, I jumped at the chance. Of course, the opportunity to check out a destination I've been wanting to see for a long time was exciting, but the flight was always going to be a highlight too.
I've never been upgraded before, so as I received my boarding pass and spotted the words 'Premium Economy' printed on it, my heart skipped a couple of beats.
Flying Premium Economy With Singapore Airlines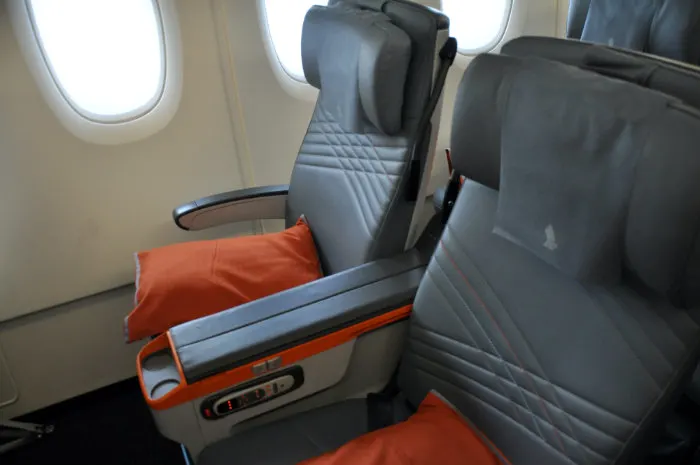 Singapore Airlines Premium Economy is brand new (as in, just a few months old), which contributes to the sleek look and feel of the cabin. It's the little things that always make a difference, and this cabin was no exception. The leather seats offer more width, better recline and wider centre consoles than their economy counterparts which, along with adjustable head rests and foot-rests makes for an exceptionally comfortable flight.
Business travellers (and bloggers) will love the power sockets, USB plugs and on-board wifi that ensure you can stay connected even when you're cruising at 30,000 feet. I actually wrote this post mid-flight, with my laptop plugged in and Insurgent playing in the background.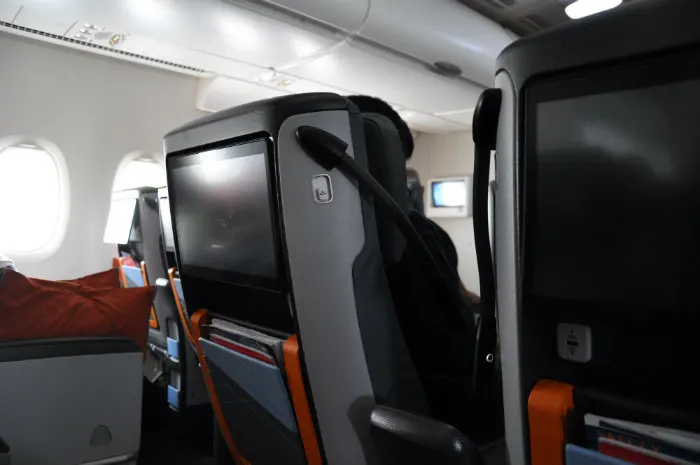 Speaking of films, there's a sizeable 13.3-inch touch screen that plays more than 1,000 on-demand films including new releases and classics, and each seat comes with noise-cancelling headphones to make the entertainment all the more enjoyable.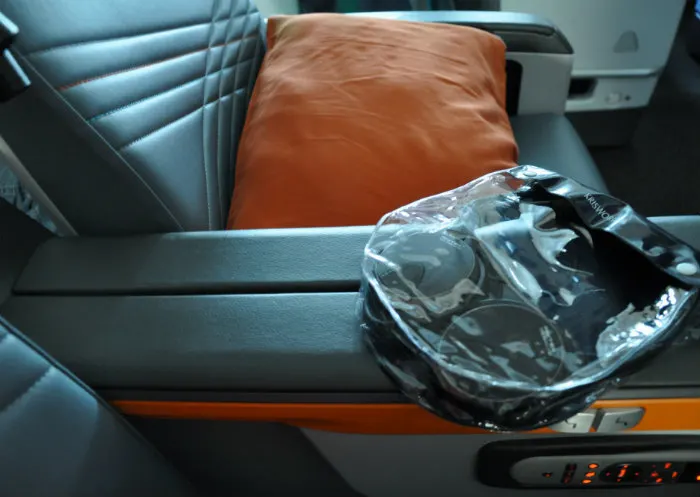 I was greeted with a glass of champagne and a snack, and throughout the flight the food and beverages were delicious. In celebration of Singapore's Golden Jubilee, the menu was a little bit special, featuring Peranakan cuisine such as Nonya fish curry.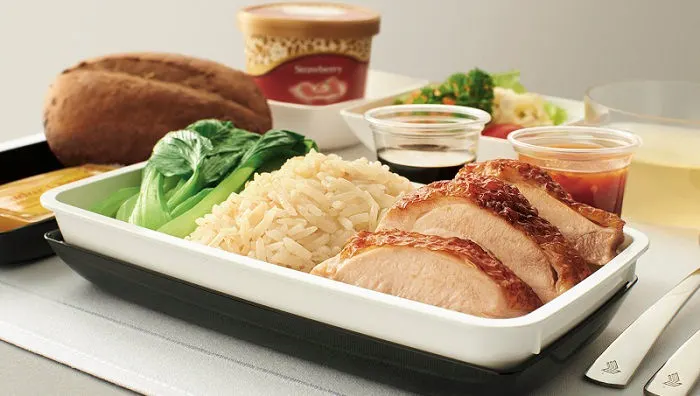 I've often found on flights that I get pretty hungry between meals, but I hate pressing that little attendant button. Am I the only one? Anyway, on Singapore Airlines there was a constant stream of food, bottled water, alcoholic and non-alcoholic beverages, and snacks throughout the flight. The highlight for me was the piña colada ice cream that was served as a dessert after our lunch.
Is Premium Economy Worth It?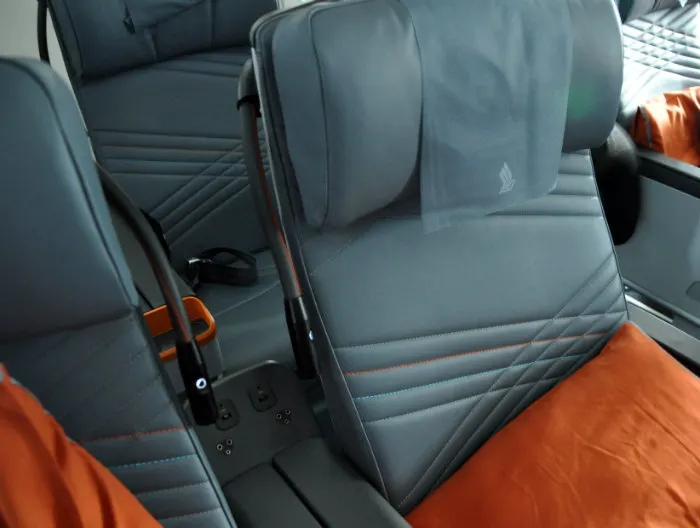 If I'm honest, I've always been a bit skeptical about the value of Premium Economy seats. I wondered if it was enough of a departure (pun intended) from a regular Economy seat that it would be worth the price. Although Singapore Airlines offers one of the best Economy cabins of any airline, there was a noticeable difference between the two travel classes. From the amount of room available to the seat recline angle and even the quality of the pillowcases, the benefits of Premium Economy over Economy were obvious.
Sure, it's a treat – but if I have the money (or points) to splash out on being more comfortable in the future, I would do it again, which is something I never thought I'd say.
And the best bit about flying Premium Economy? When I arrived in Singapore for three jam-packed days of sightseeing and eating, I was rested and refreshed, ready to hit the city and discover all that it has to offer.
Want to experience Singapore Airlines Premium Economy for yourself?
Singapore Airlines flies four times daily from London Heathrow and daily from Manchester International to Singapore. Fares start from £710 return per person in economy, or £1500pp in Premium Economy (terms and conditions apply). See singaporeair.com for the latest offers and to book.
Huge thanks to Singapore Airlines for flying me to Singapore and showing me the best time in their fabulous city (you can read about the things I discovered here and here)!
Pin this for later: