When you tell people you're a travel blogger the first thing they inevitably ask is, 'Where's your favourite place?'
To which we'd promptly reply, 'How can you choose!? There are too many!'
Favourite places can depend on so many things such as the weather, who you're with, how you're feeling, what's going on at work or at home and a billion other things. I've been to incredible places with not-so-incredible-people and had a crappy time. And then I've been to crappy places with incredible people and had the best time of my life!
Anyway, I think you get my point about it being SO difficult to choose a favourite place. When I asked the rest of The Travel Hack Team to share their favourite destinations they all groaned and told me it was an impossible task. But we got there eventually and here it is, The Travel Hack's favourite places from around the world….
Warning: You may end up with a few extra places on your bucket list after reading this!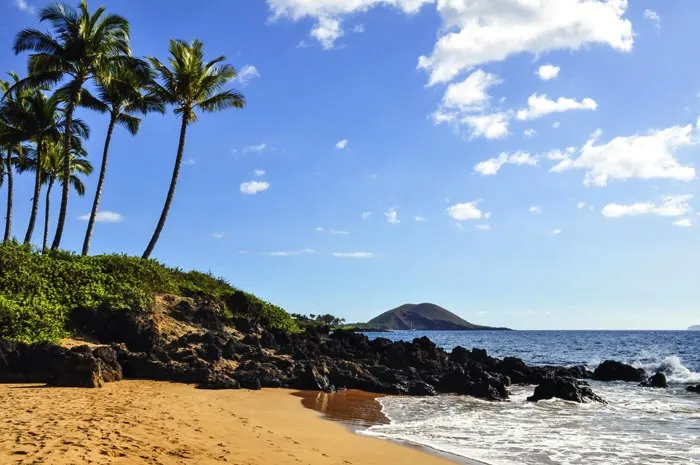 Hawaii is the closest thing the US has to paradise, and if you ask me, there is no place like it. From the moment you step off the plane and feel the tropical air you'll be on island time. If you're looking for quaint towns, white sand beaches, and incredible sunsets head to Maui. If you've come to surf try Waikiki for beginner waves or for a challenge join the locals at the North Shore. Here's a handy guide to surfing Waikiki if you aren't familiar with the surf spots.
Kuaui is famous for its emerald valleys and craggy cliffs. Take a helicopter around the island to experience all of its beauty or paddle a kayak into cascading waterfalls. On Molokai attend a luau as it's the birthplace of hula, or enjoy a day of snorkeling and whale watching at a secluded beach. No matter what island you choose to explore you'll find laid-back locals, beautiful scenery, and unforgettable adventures at your disposal. You'll leave saying 'Hana hou' because one visit to this incredible destination will never be enough!
---
Elle – Cape Town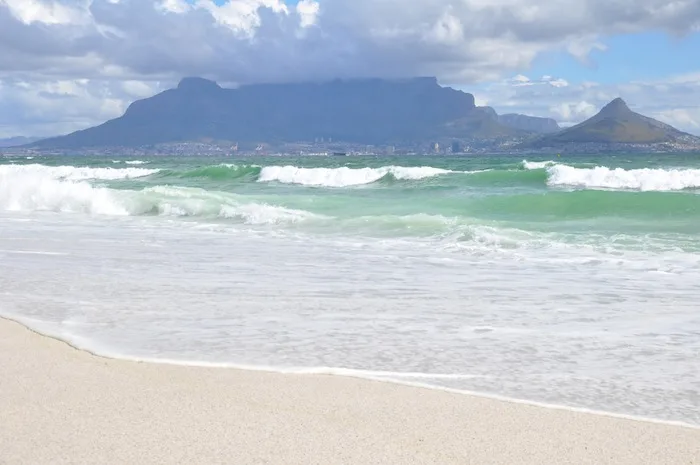 I visited my birth city a few times as a child, but the first time I returned to Cape Town as an adult I fell deeply in love.
Forget African clichés; this is a city for foodies, culture-seekers and adventure lovers. It's heady and addictive, and I dare you not to fall in love with it too.
Cape Town is blessed with breathtaking natural beauty, with Table Mountain as its backdrop and unbelievable coastline surrounding it, there's so much more than scenery.
There's a sense that the city is in the midst of being discovered – by tourists, yes – but also locals, who enjoy their city with gusto.
When they're not eating and drinking, they're climbing mountains, cycling along the rugged coast or relaxing in the wine regions found on the city's outskirts. The best way to enjoy the city? Follow their lead, and do as the locals do!
---
Claire – Northumberland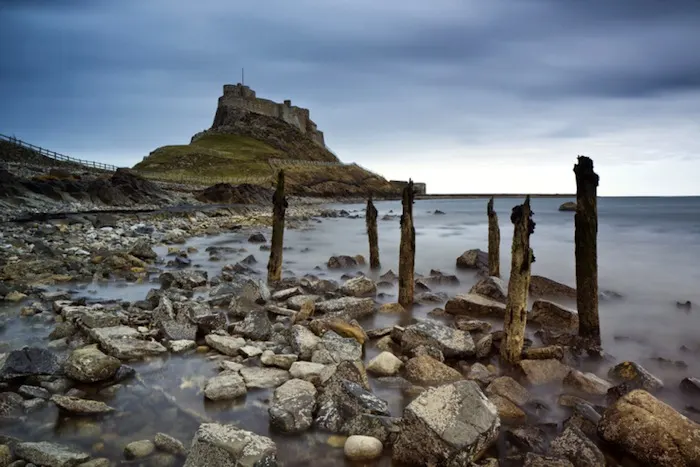 There is, as of yet, no place in my travels that has made my heart thump like the savage beauty of the Northumberland coast. This low-lying region made up of heather-covered dunes, mighty, half-wild fortresses; wild grey-blue seas; and miles and miles of sparse, powder-white beaches sinks so deep and heavy into your soul that you actually pine for it when you leave. You'll find Northumberland 64 miles north from Newcastle – it sweeps up and out like a billowing sheet then settles softly by the Scottish border. Along the way, it flutters by castle-cradled towns and traditional fishing villages where the warmth of the people is palpable. Bamburgh, Alnwick, Berwick-on-Tweed, Craster, Seahouses, Beadnell, and Alnmouth – are just a few of the towns and villages worth a visit. But my all-time favourite is Lindisfarne. Cut off from the world twice a day as the thundering North Sea rolls in, Lindisfarne (also known as Holy Island) has a haunting solitude that's simply mesmerising. Walk up to Lindisfarne Castle on a sunny day, sit on the banks outside and watch seals play in the sea below, and I promise you, you will never be the same again!
---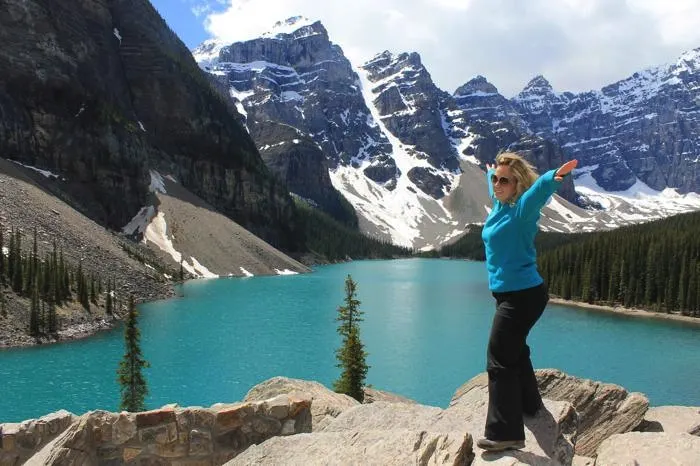 Are you ready for electric-blue lakes, rushing rivers, spiky mountains, alpine lakes, towering fir trees and more fresh air than your lungs know what to do with? Then get yourself to the Canadian Rockies, immediately!

As someone who loves to hike, the Rocky Mountains delivered everything I wanted and more. You can't walk for more than a few minutes without coming across a moose, elk, porcupine or bear, and the scenery was nothing short of mind-blowing. My favourite hike has to be the Plain of Six Glaciers trail at Lake Louise, which allows you to walk over a living glacier to a hidden tea house.

But it's not just for hikers, the Rockies pack a punch when it comes to adrenaline activities too. Be sure to raft the white waters near Golden, BC or test yourself on the Whistler Bungee!
---
Amy – New Zealand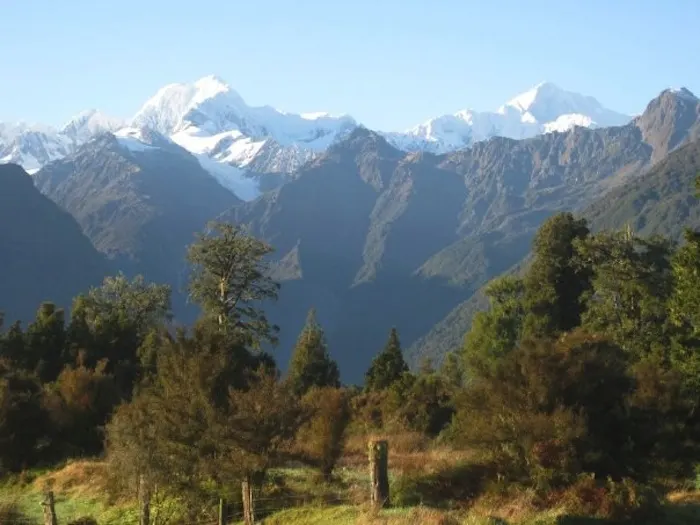 There aren't many countries in the world where you'll find both tropical beaches and epic glaciers. Yep, the land of the long white cloud (or Aotearoa, in Maori) is pretty unique. Not only is it diverse, but also visually stunning – think towering mountains, crystal blue lakes, sprawling national parks. And it's not just a pretty face either – the kiwis know how to have a good time. New Zealand is one of the adrenaline capitals of the world, so don't leave without stepping out of your comfort zone with a bungee jump, skydive or canyon swing.

New Zealand holds a particularly special place in my heart because it's the first place I went "travelling" alone. I found so much to explore and love in this unexpected little country, and it opened my mind and heart to the transformative power of travel. I reckon it can do the same for you, too.
---
Anne – Bagan, Burma
Bagan, beautiful, mystical, awe inspiring Bagan!!

I had no idea what to expect when we planned our trip to Burma, but I sure as hell was not expecting to find this incredible gem. Forget the crowds of Angkor, or even some of the ancient sites in Indonesia.

Bagan is home to literally thousands of temples dotted across the Irrawaddy River plain. It is truly awe inspiring. It's not uncommon to find yourself on the top of a temple, gazing out at thousands of spires in every shape and size, and be totally ALONE!! You can indulge fantasies of Indiana Jones and Lara TombRaider to your hearts content here!

As yet, it is pretty untouched by tourists. The roads are still plied by horse and carts, sandy tracks connect all the temples (hire a bike for less than a $1 a day, and prepare yourself for a tumble!), and locals invite you into their homes to meet their grandparents/parents/children/pets etc.

No words can do this place justice! It is sublime! It makes my spine tingle just thinking about it.

PS. Stay at the Zfreeti hotel for the best breakfast I have ever had in Asia!
---
Mollie – Byron Bay, Australia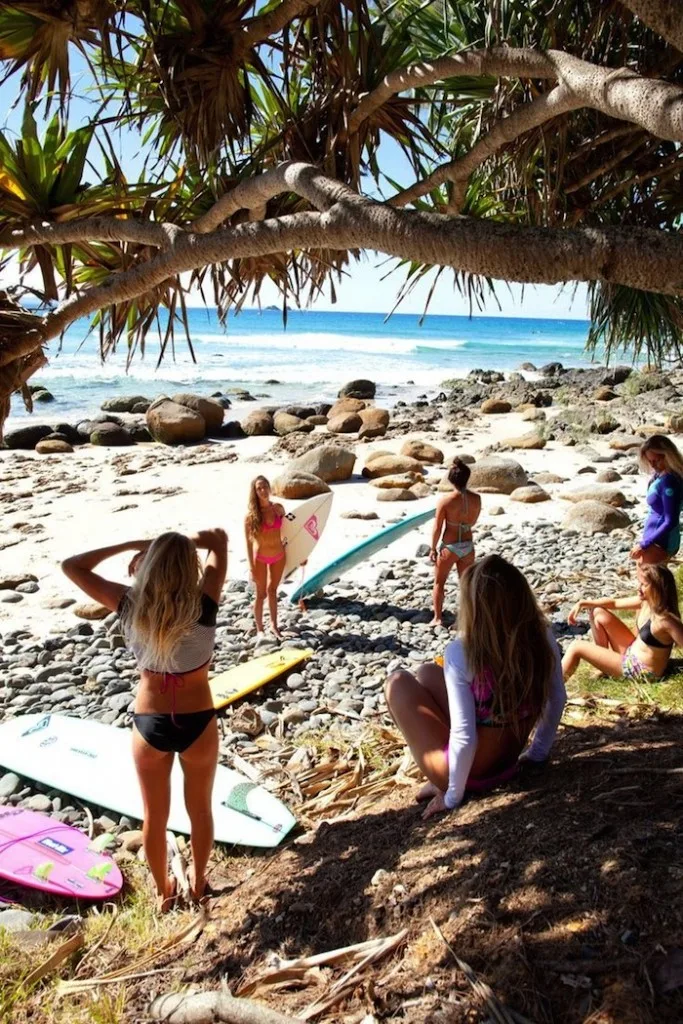 Think palm trees, barefoot surfers, fresh coconuts, peace signs and live music winding from each shade laden corner.

Coming from London, a city that forgets to relax sometimes, I'll admit, it's easy to forget what chilling out really feels like.

But the moment you reach Byron Bay, a sudden wave of calm and creativity hits you, right in the face. For me that bought with it a massive grin and, well, a desire to stay here forever.

I spent a lot of my time on the golden beaches, in-between a couple of hair braids, a few superfood smoothies and purchasing a new hippie wardrobe.
Byron Bay focuses on the power and beauty that comes from within, giving you a chance to nurture exactly that.

A popular destination now for backpackers (like me), Byron Bay isn't relaxing because of the lack of human life, more so refreshing because of the attitude of human life.

Byron Bay is all about the expression of yourself be it through street art, music, dancing, surfing or clothing, amongst other arts. It's this known freedom that see's a mutual respect between everyone and encourages otherwise, unlikely conversation.
Everyone is so interesting.
Everyone has a story.
And everyone is ready to tell it.

(I'd highly recommend The Falls Festival in Byron Bay which happens at New Year)
---
Char – Colorado, USA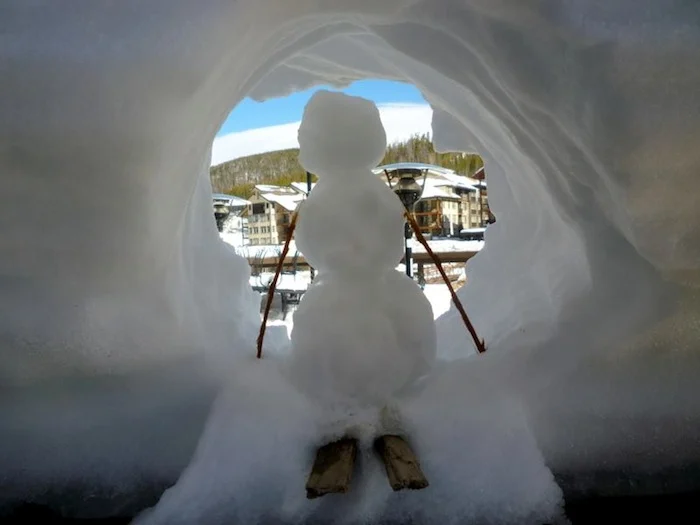 As I write this piece the sky is grey and the raindrops are coming down thick and fast. It's got me thinking of winter, which leads me to Colorado. I absolutely loved my time over there.
The capital city, Denver, doesn't feel touristy and has a chilled laid-back vibe. The American diners serve up undeniably good stacks of pancake (just like you see in the movies) and the Denver Art Museum is massive. I normally fall asleep in museums, but this one is actually really cool (totem poles, contemporary installations etc) and the gift shop is a real gem.
However, the real pull to Colorado is for Winter Park. There are loads of ski places within a short drive from Denver, but Winter Park is affordable and often referred to as the local's choice. It was my first time skiing and we barely saw a soul. The runs are long, the queues were non-existent, the accommodation is dirt cheap (with magical views of the mountains) and there are loads of super fun activities, like snowmobiling and tubing. Without a shadow of a doubt try the snowmobiling at sunset. That experience will live with me forever.
---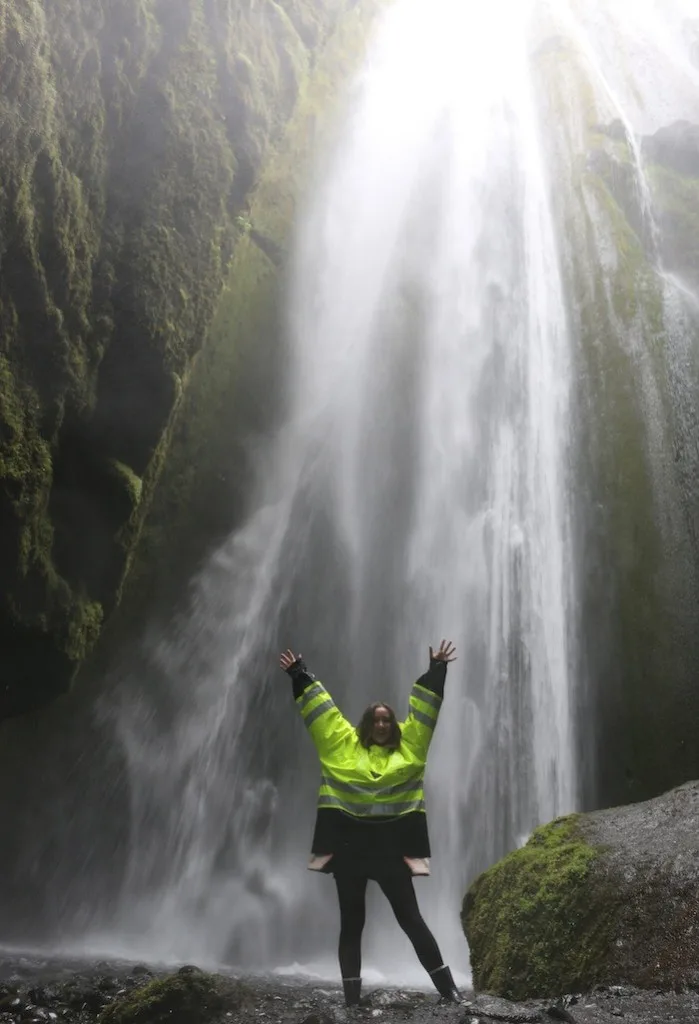 Iceland surprised me when it became my favourite country. I'm a warm weather kind of girl and didn't expect to love this harsh and chilly climate and rugged landscape. But Iceland is just so beautiful you can't help but fall head over heels in love with it.
The first time I visited was in October. A light scattering of snow dusted the mountains and gave everything this magical sparkle. It was just enough to make it feel wintery but not enough to stop us doing everything we wanted to. We saw waterfalls and geysirs and mountains and glacier lagoons. We hired a car and drove for miles just to enjoy the views. I was under Iceland's spell and returned again this summer to see the country under blue skies and brilliant sunshine. If felt like a completely different place but was just as beautiful.
---
George – The Isles of Scilly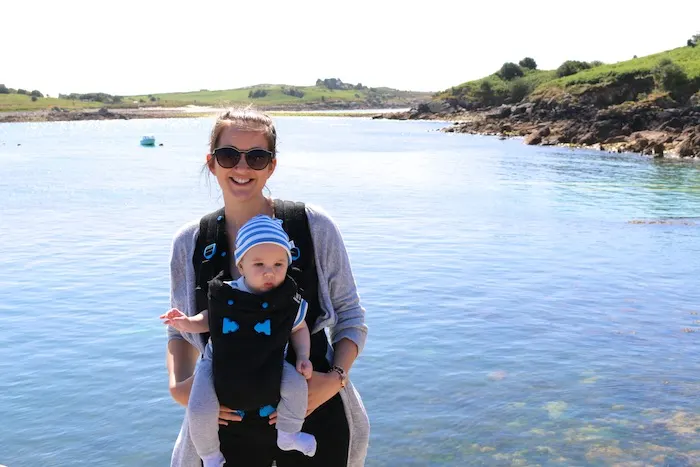 I may not have travelled much compared to these lucky ladies but my favourite place is the Isles of Scilly, just off the coast of Cornwall. It's a 40 minute flight from Exeter so it's perfect for a first flight if you're a little bit nervous. The islands are incredible and you'll probably find it hard to believe you're in the UK. White sand and brilliant blue seas line the shore and every island has it's own unique charm. The pace of life is slow and relaxed on the Isles of Scilly so it's great for little people like me.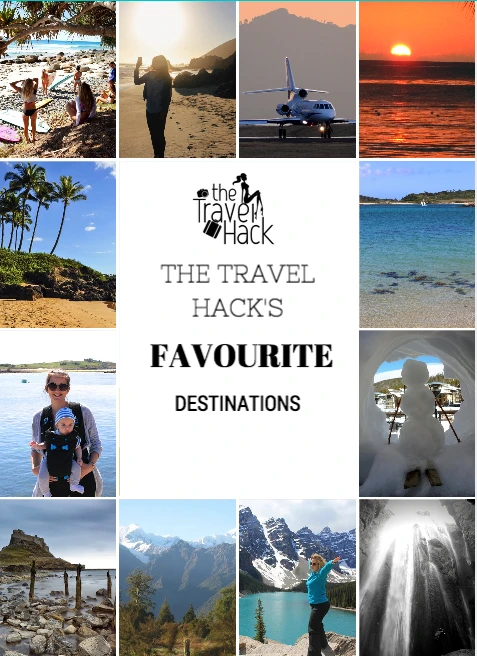 Now it's over to you, do you have a favourite travel destination?