Table Mountain, the most iconic landmark in South Africa, dominates the skyline of Cape Town and looks over the entire city like an older brother. It's impossible not to be captivated by the strange, flat-topped mountain that seems to be so out of place in the city.
It isn't until you get to the top that you feel like Table Mountain was put there for a reason. And the reason is, quite simply, to provide views like this: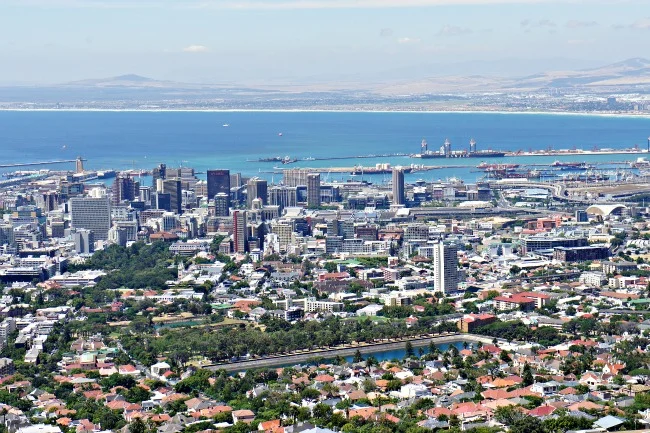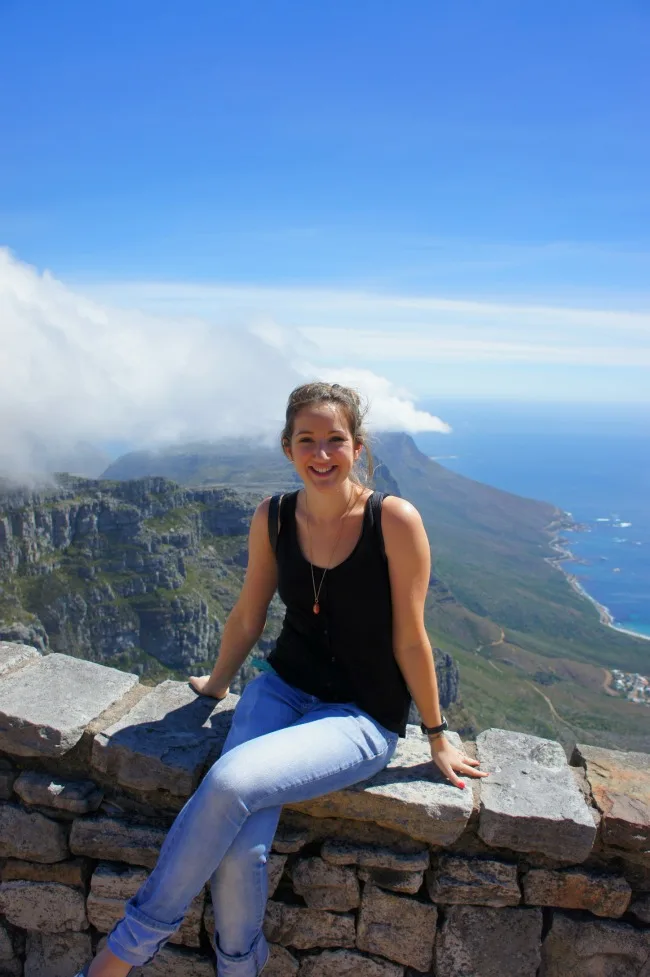 From the top of Table Mountain you can see right out over the City Bowl, the Water Front, Table Bay, Devil's Peak, Lion's Head and Robben Island.
Robben Island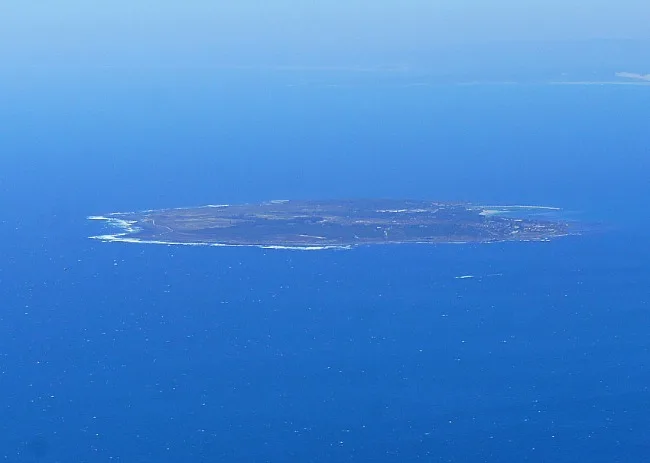 Robben Island is best known as being the island where Nelson Mandela was imprisoned for the first 18 years of his sentence. The island is now a UNESCO World Heritage Site with a museum that can be visited on an official tour.
I've been told that dolphins follow the boat out to the island and there are little penguins waiting to greet you when you arrive so it sounds like a great South Africa history/culture/nature/wildlife day out.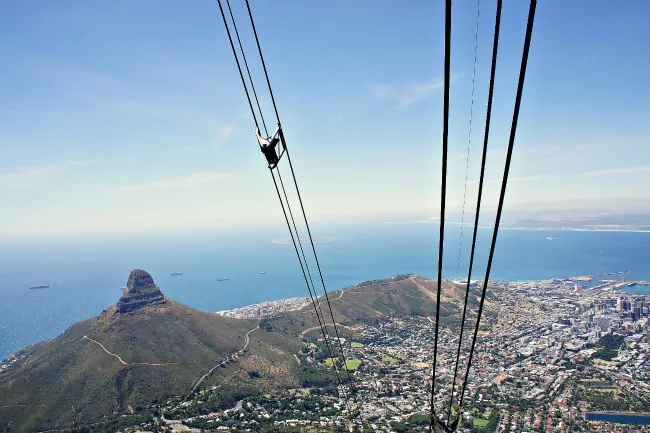 You can walk to the top of Table Mountain or opt for the much easier Table Mountain Revolving Cableway which leaves every few minutes.
Dassie the Rock Rabbit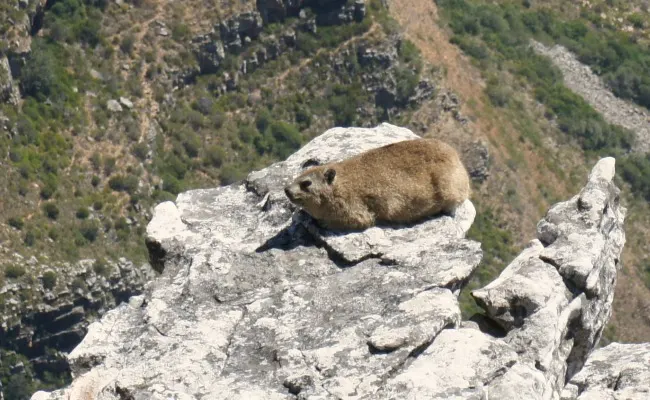 One of my favourite things about Table Mountain, you know, apart from the amazing views, fresh air and mini history lesson, was seeing this little guy. He's got a few names including the 'dassie', a rock rabbit, a rock hyrax or Cape hyrax. Whatever you want to call him, he's super cute.
Weird Fact No. 1
Dassie's look like giant guinea pigs and are probably the same size as a cat but their closest living relative is the elephant.
Sometimes evolution just baffles me.
Weird Fact No. 2
Dassie dung is used as a South African fold remedy for epilepsy. I've spent some time Googling this and I'm yet to find out if it actually works.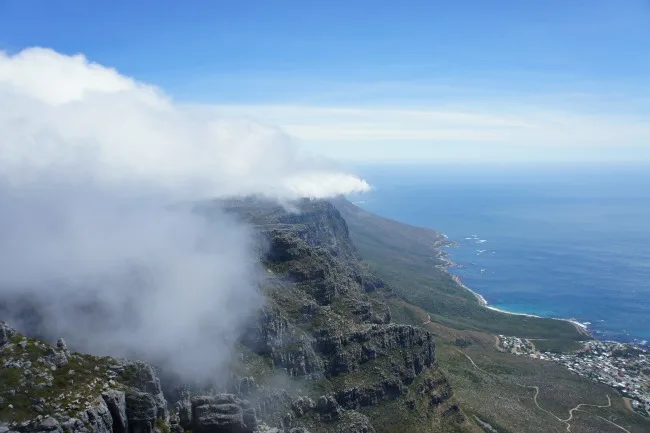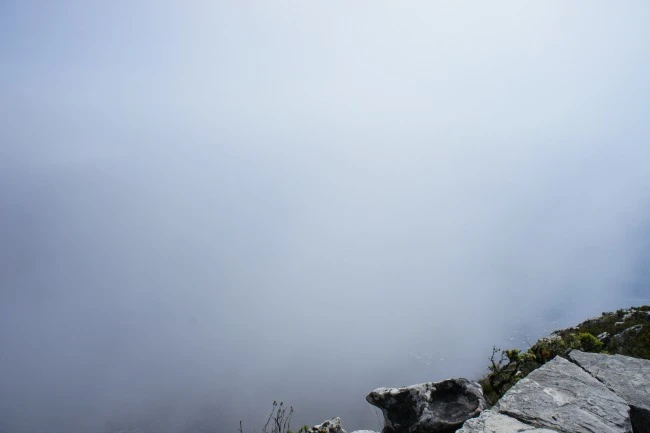 Top Tip
The clouds roll across Table Mountain unbelievably quickly and it will suddenly become cold and windy. If you plan to walk up, make sure you check the weather and ask the locals before you set off. You really don't want to be lost inside a cloud on Table Mountain.
Sometimes it will be so cloudy it isn't worth going to the top so I recommend trying to visit the peak as early in your trip as you can so you have a few backup days in case it's too cloudy.
Ladies and long-haired gentlemen, I'd recommend taking a hair tie with you or you'll come down looking like you're wearing a bird's nest on your head. Or was that just me…?
We were meant to abseil down Table Mountain with Abseil Africa but, even though it was warm and windless at the bottom, it was blowing a gale at the top and we were unable to abseil. I was secretly pleased it was too windy but it would have been brilliant to say that I've abseiled down Table Mountain!
Oh well, it gives me something to go back for and, trust me, I will be going back!