If you're looking for the best travel stroller then I've got you covered.
I'm not going to make you scroll through a million words of waffle to find out which is the best travel stroller (although that is below if you'd like more info!)
The best travel stroller is the BabyZen Yoyo+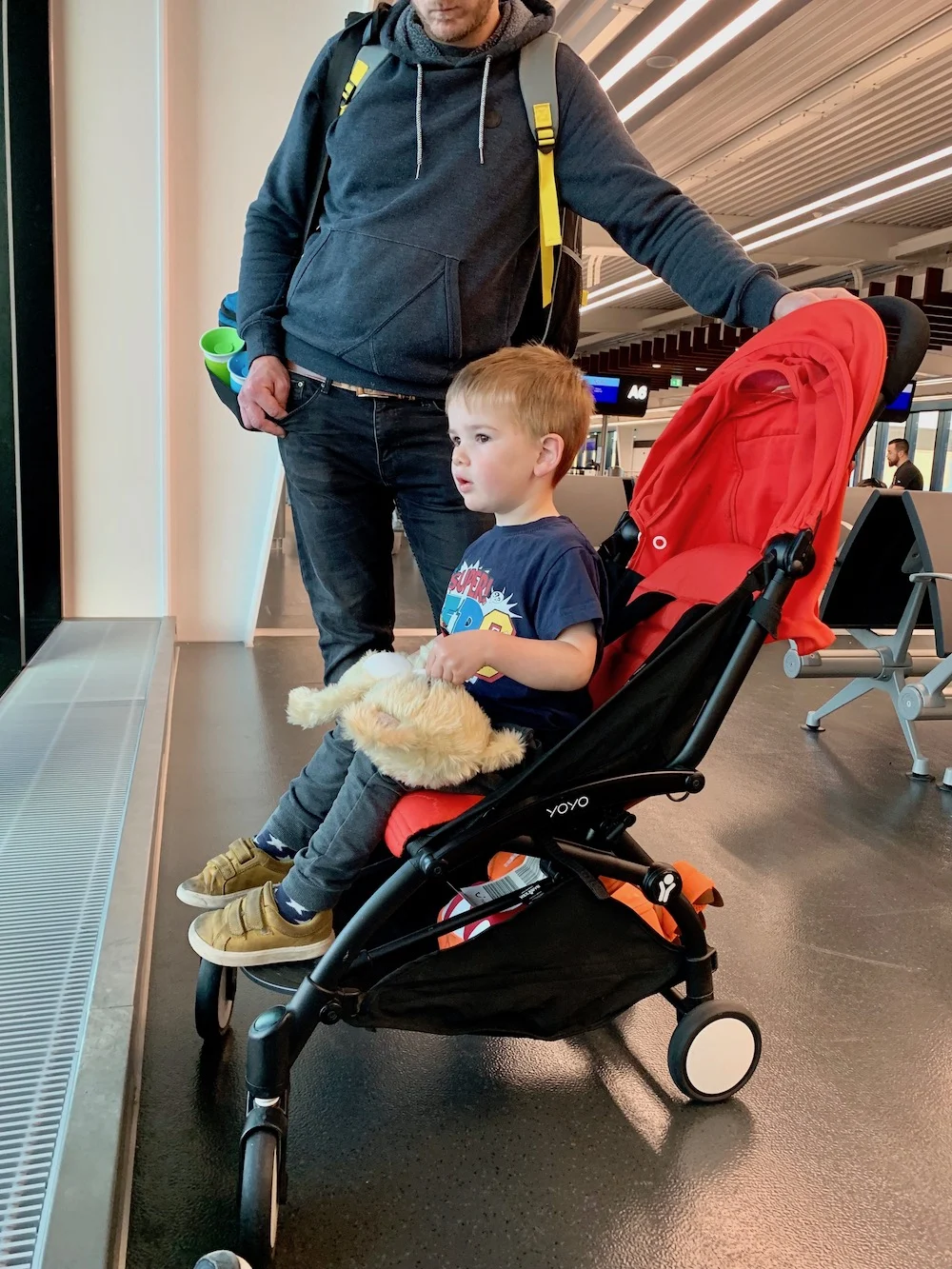 I've tried so many lightweight prams and the BabyZen Yoyo+ is the best by miles. I get sent them to review for this blog but I also have a slight pushchair obsession and I've bought a fair few myself!
The main reason it's the best travel stroller is because it's comfortable for a newborn baby whilst also being comfortable and sturdy for a three year old.
I know, I know. You're probably recoiling, thinking, 'My child won't still be using this stroller when they're three years old!' But they will. Trust me, they will! It may only be occasionally but most three year olds will still need to hop in a pushchair from time to time and possibly even lie down and have a nap in there.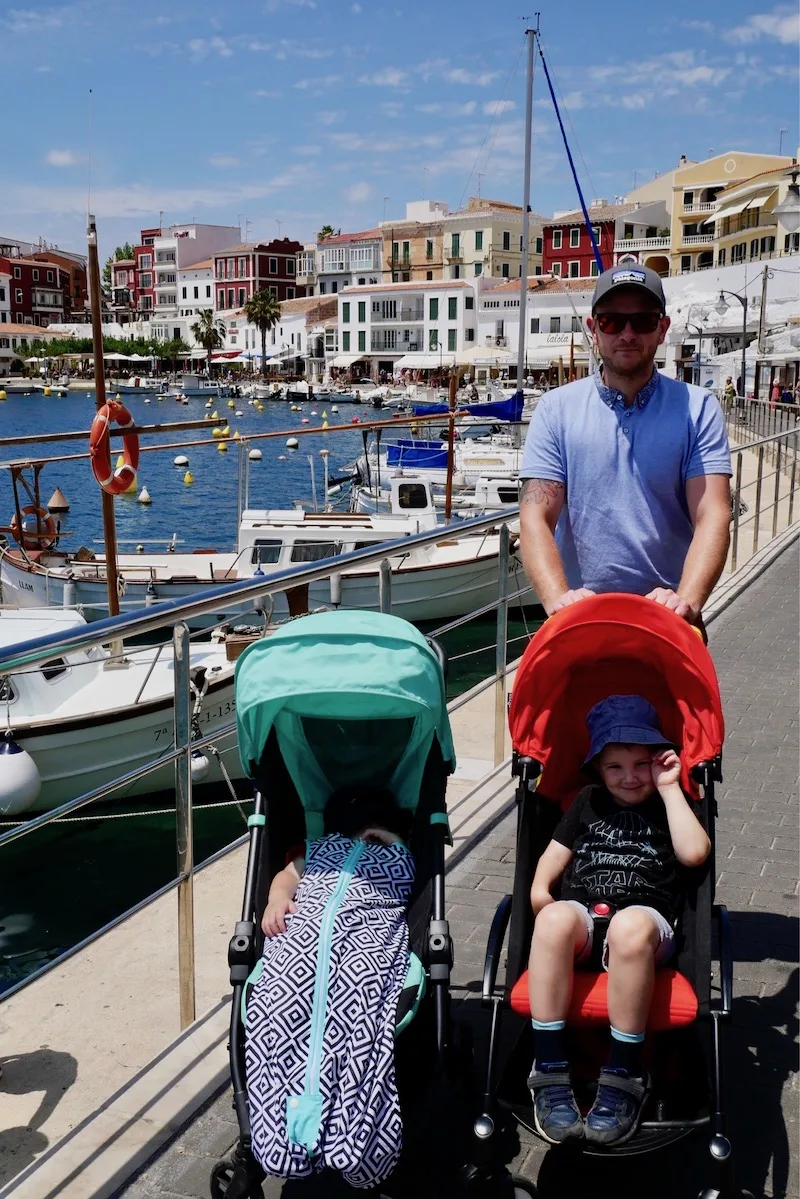 Here's why I think the Babyzen Yoyo+ is the best travel stroller
It's lightweight at just 6.2kg
It's suitable from birth to 22kg
(It's important to note that it still feels super sturdy with a large toddler/small child in it. Nearly all lightweight prams are fine for tiny babies but it's then they get heavier that you'll notice the difference.)
It folds to be tiny (fits in the footwell of the car so takes up no boot space)
It fully reclines
It's stylish
It's comfortable to push
It has a large hood
It has a small but adequate shopping basket
It's easy to clean
It's very stable
Hood and seat liner can be changed
The ability to change the hood and seat liner also makes it easier to re-sell as you don't need to worry about gender specific colours and a new hood will make an old stroller look like new!
A newborn pack is available with a bassinet
You can buy a Connect Stroller Extension Kit to attach two strollers together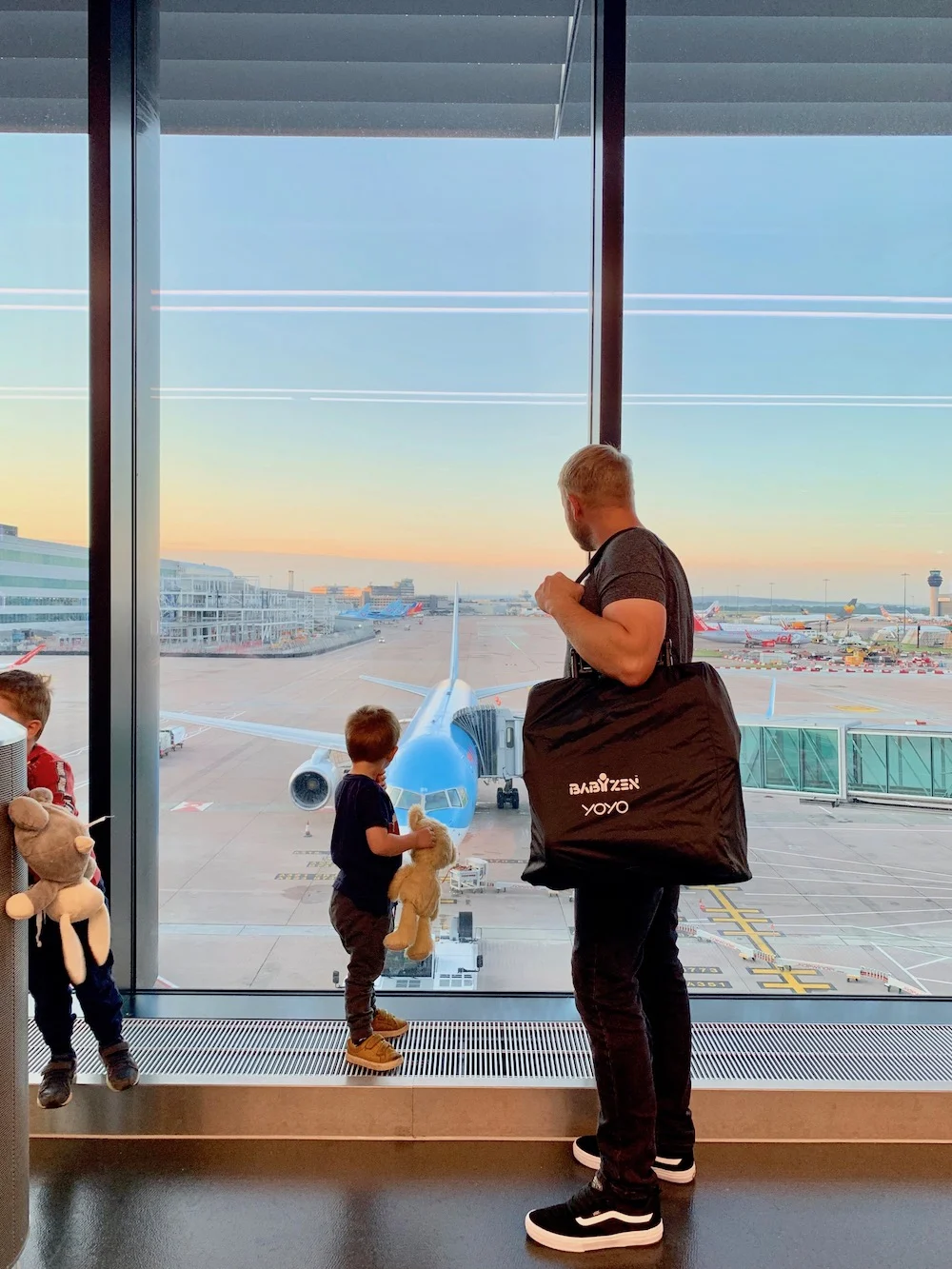 There are a couple of cons with the Babyzen Yoyo+ travel stroller
It's one of the most expensive travel strollers on the market at £399
The shopping basket is a bit awkward to access
The fold mechanism can be a bit tricky to master (don't give it to Granny because she'll never figure it out!)
Despite the cons, I still think the Babyzen Yoyo+ is the best travel stroller you can buy and I would 100% recommend it to anyone.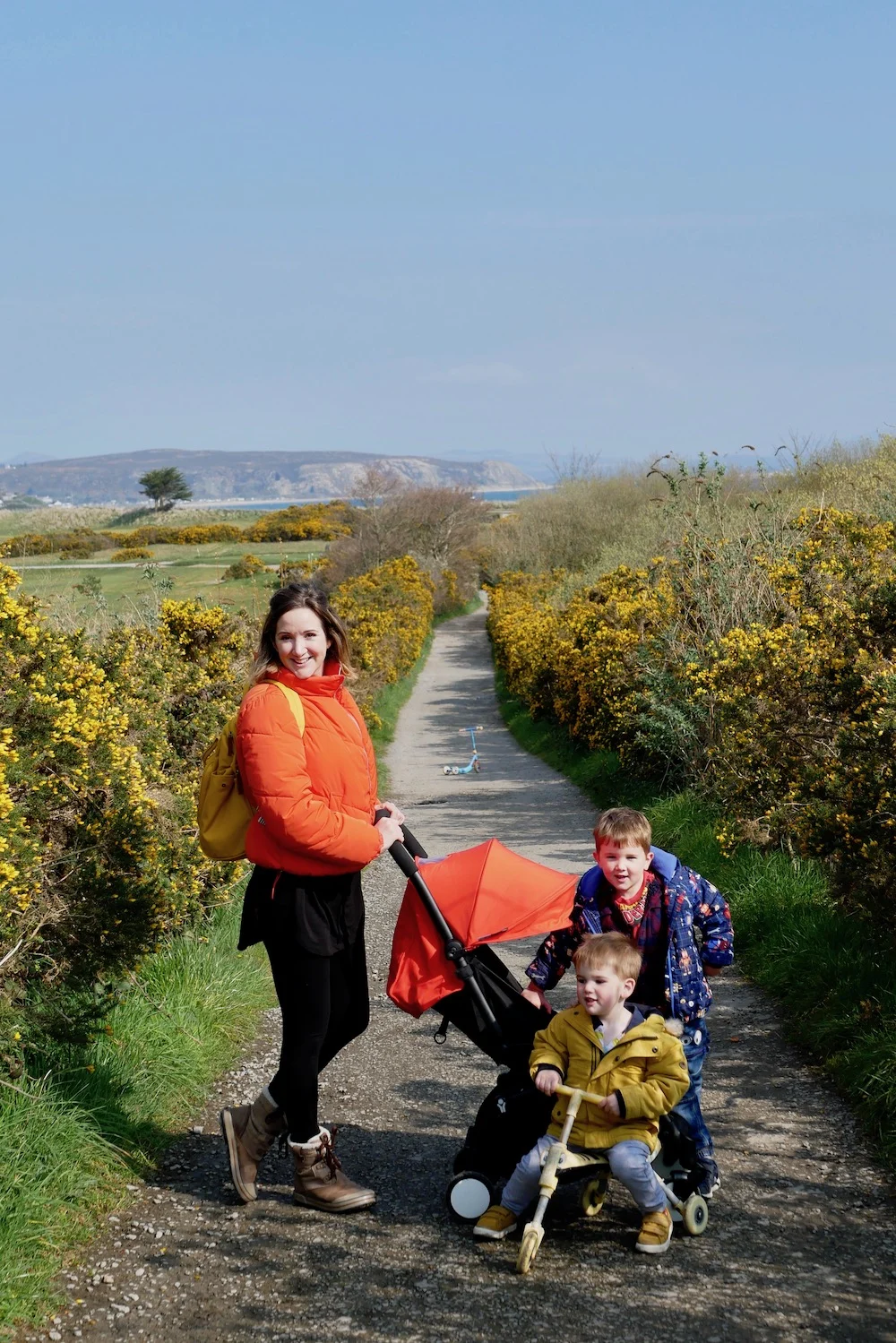 Do you even need a travel stroller or lightweight pram?
I'm going to throw a spanner in the works here and admit that lots of people don't really need a lightweight stroller. I travel all the time and I don't really think I need one.
But here are some times when I think you do need one:
If you're taking public transport and will need to fold it away (not planes because you don't need to fold it away into a small space)
If you have a small boot in your car
If you don't have space in your house to store a bulky pram
If your child is at that age where they barely ever use a pushchair but may occasionally jump in
Surely you need a travel stroller for travelling?
Well, no not really.
There is one thing you need:
Your travel pushchair should fold down into one piece.
Having a one piece stroller makes it much easier when flying as it's less likely parts will go missing when it goes into the hold of the plane.
Many airlines will allow two pieces of baby equipment free on the flight. So if your stroller folds down into two pieces then that's all your equipment gone on the stroller, meaning you can't take a car seat or a travel cot.
Having said that, you can get a carry bag for your pushchair so it all goes into one bag and I think that will then count as one piece of equipment (there's definitely one for the Bugaboo Cameleon). Double check that with your airline but I think that's correct!
As a family of five, we've ditched travel strollers completely and we usually travel with the Mountain Buggy Duet which is a heavy double pushchair. We love it because it's easy to manoeuvre and we can store mountains of stuff in the basket or in the spare seat. It's also super comfortable and can be pushed across virtually any surface.
It folds down into one piece so it passes the airline test and someone else puts it on and off the plane for you so you don't need to worry about the fact that it's huge and heavy!
It is big so if you're going on holiday and hiring a small hire car then you'll need to consider whether it will fit in the boot along with your luggage but we've never had a problem.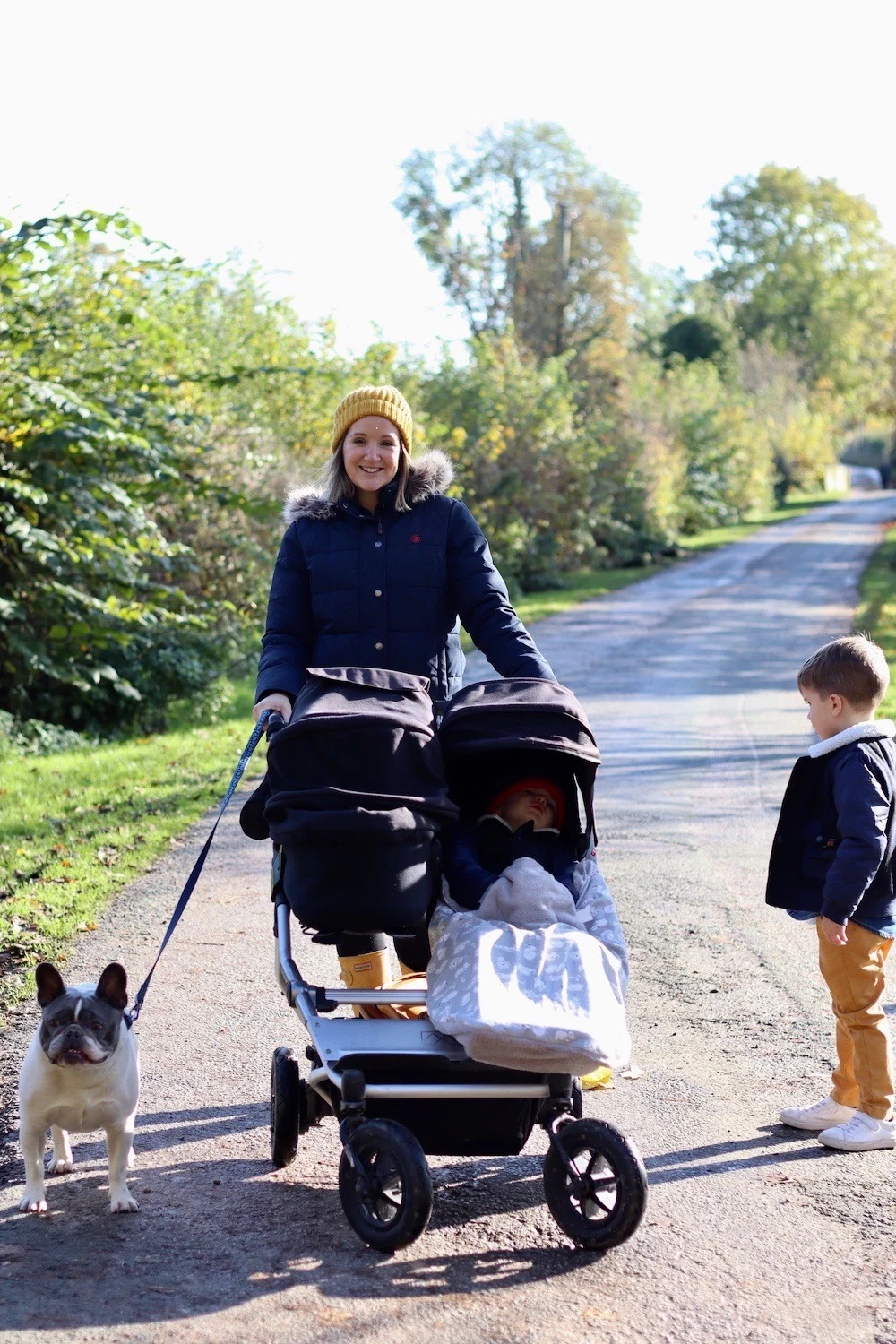 If you're still thinking a travel stroller or lightweight pram is for you then here are some other options.
OK, now for those of you who like to read a bit more and delve into the research, here are some more lightweight prams that are great for both travel and everyday use.
The cheapest travel stroller
If your travel stroller won't get much use then you may just want a cheap and cheerful option for occasional use. If this is the case then opt for the Cuggle Laurel Stroller, priced at £30. It weighs just 4.9kg so it's a good option if you might end up carrying it.
It ticks all the safety boxes with a steel chassis, five-point harness, linked brakes and dual suspension but it doesn't have any extras such as a sun shade or shopping basket and it doesn't recline. It's suitable for children up to 15kg but will definitely be a wobbly ride for any kids over this weight.
The best travel stroller for travelling solo
The best thing about this lightweight pushchair (just 7kg) is the one-handed fold – which is invaluable if you're trying to hold a baby in one hand and put the pushchair down with the other. I've tried a few pushchairs that claim to have an easy fold but none are as good at the Micralite!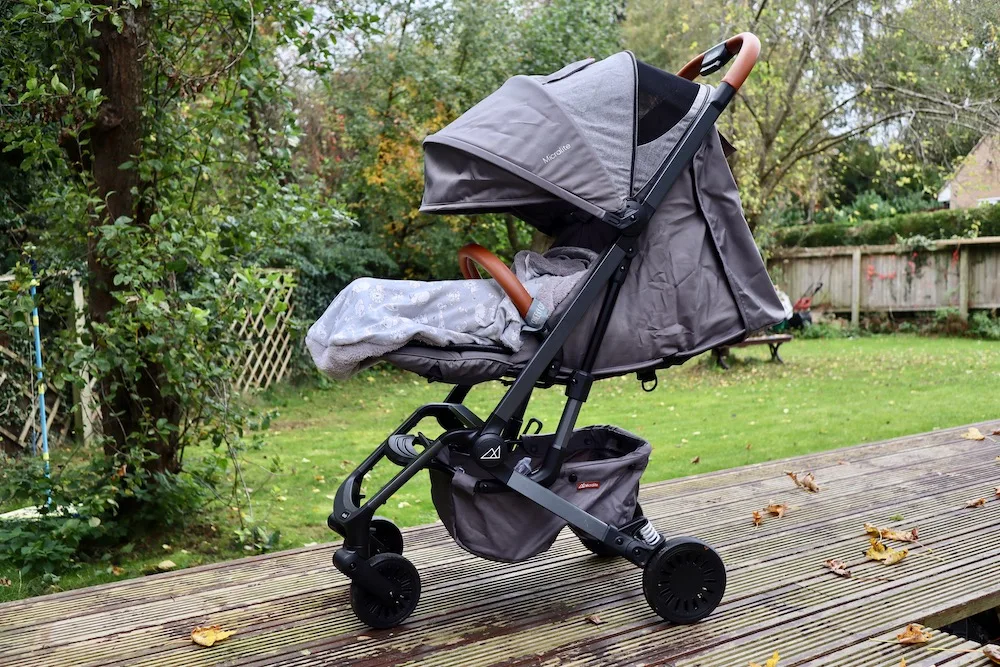 Best budget all-rounder
This popular umbrella stroller is budget-friendly, lightweight, sturdy, easy to fold and carry, has dual wheel suspension and even comes with a raincover. What more do you need!?
Best to be taken onboard a plane as cabin luggage
If you'd like to take your travel stroller onto the plane with you (possibly if you have a long walk between terminals, quick connection or you have a heavy baby who is likely to be asleep when you land?) then it can be handy to take a pushchair on to the plane with you. You'll need a pushchair that folds into a similar shape as a small suitcase or the airline staff might not allow it onboard.
The stylish Silver Cross Jet is a nifty little pushchair with an unusual folding system. It folds into a similar shape as a small suitcase so you can take it onboard planes and store it in the overhead locker. While many travel strollers are very small when folded they cannot be stored in overhead bins due to their length.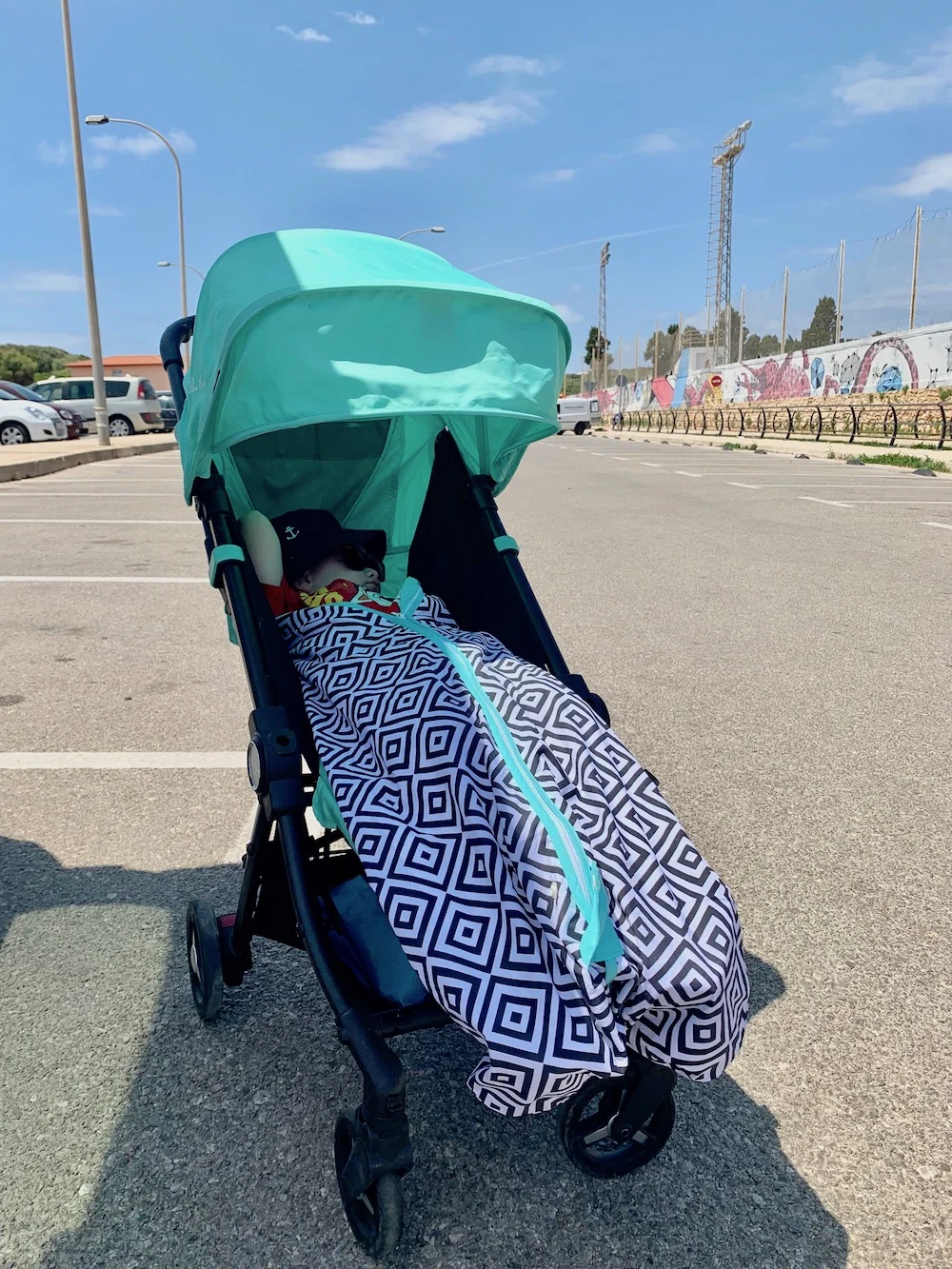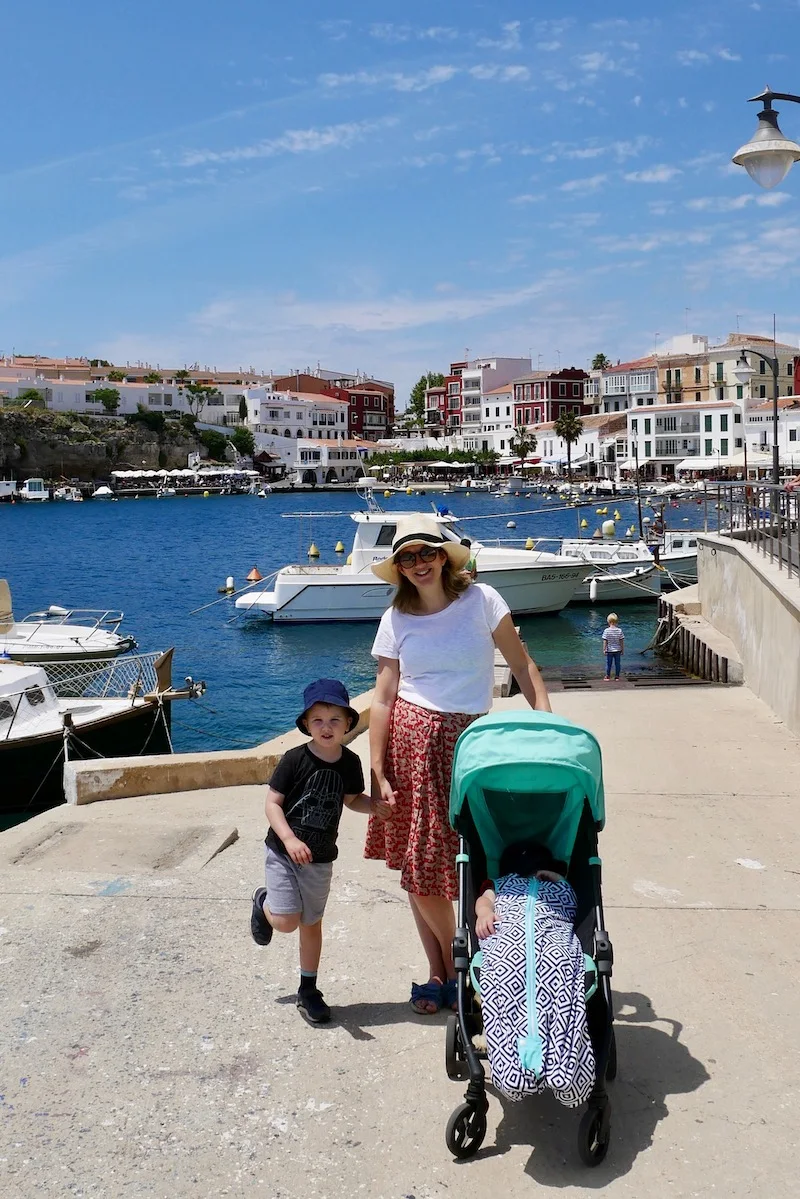 Best if you have a baby and a toddler
I used to have the original Joovy Caboose and I loved the design of it. The original was just too heavy to be practical, whereas the newer ultralight version looks amazing!
Behind the front seat is a bench and stand-on board which gives a small child the freedom to jump on and off, sit down or stand up. It's a sturdier and more convenient version of a clip-on Buggy Board with the added benefit of a comfortable seat. It's a great option if your older child is too big for a double pushchair but occasionally needs to rest or kept close in crowds.
The Joovy Caboose isn't the smallest or lightest stroller, it's a great option if you're travelling with a baby and a toddler.
Best if you have two little ones/twins
The Mountain Buggy Nano Duo is just 73cm wide, meaning it isn't much wider than many single strollers but has two full sized seats and a deep recline. It has a compact fold that's ideal for travel and storing away.
We have the Mountain Buggy Duet, a bigger version of the Nano Due, and we love it but this is a better option if you'd like something smaller and lighter.
Read more: What to take on a plane with a toddler