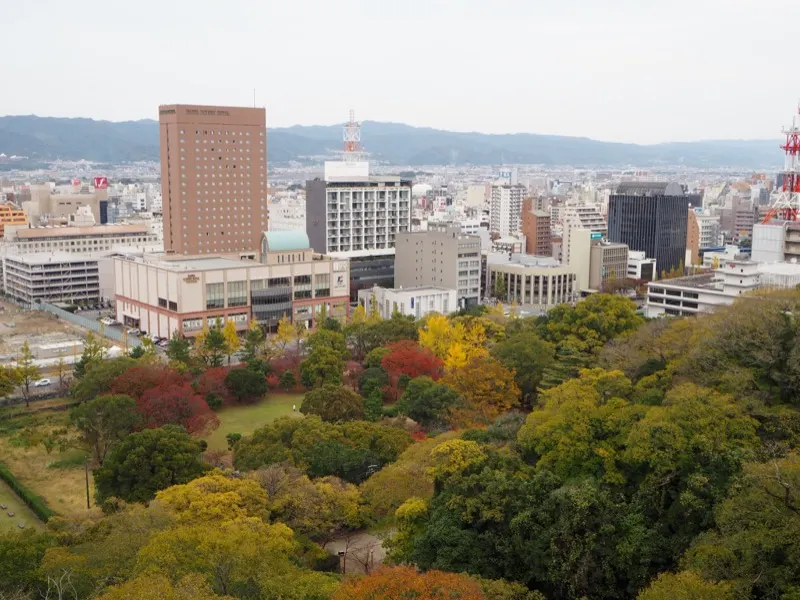 Japan's big cities are intoxicating. Fast paced and modern, destinations like Tokyo, Kyoto and Osaka are unlike anywhere else on earth, so it's little surprise that they're becoming more and more popular with travellers from Britain and beyond.
But these cities, heady and irresistible as they are, don't offer visitors the full picture of a country that is as complex as it is mysterious. The real Japan lies outside the main metropolises, in the small towns, the seaside villages, the cities as yet untouched by tourism and globalisation.
So where can visitors go to get a taste of the traditional, a sample of the flavours, customs and people of Japan?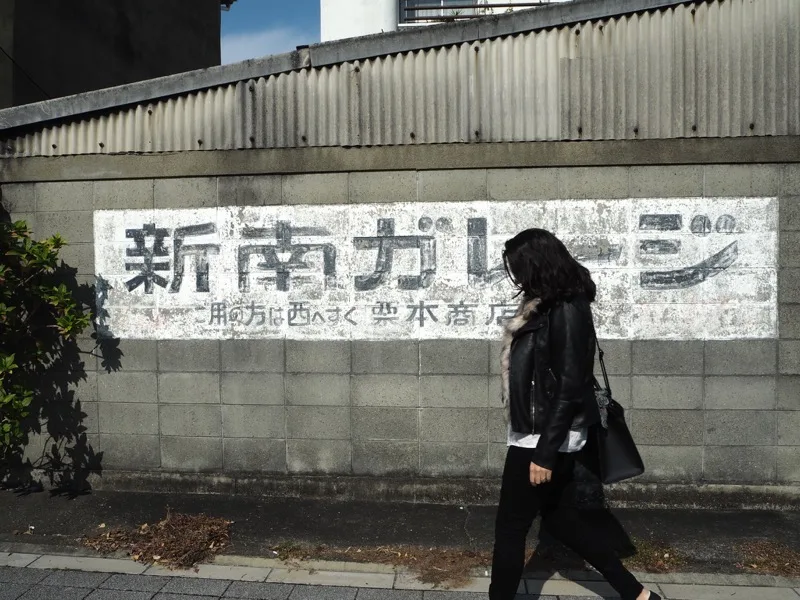 I was invited recently to discover one of Japan's best-kept secrets, a city that's not yet on the tourist map, that's just an hour from one of the country's best-known centres, and which offers a glimpse into a truly unique side of Japan.
The destination is Wakayama City, found a short train journey south of Osaka, promising an incredibly doable side-trip you'll never forget.
My secret Wakayama
My fabulous travel buddies for exploring Wakayama were Lucy and Jen – we flew into Osaka Kansai airport and caught the train from there. With just one quick change, it took less than an hour to get to Wakayama City, but it wasn't time to explore the centre of the city just yet.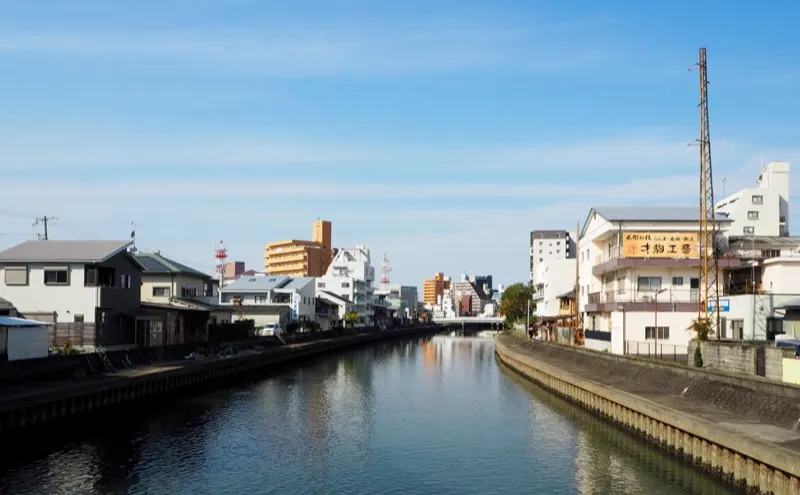 The beauty of Wakayama is that it offers more than just an urban experience. It's located by the coast, which means seaside towns and beaches are just a stone's throw away from the main hustle and bustle. Our first night was to be spent at a traditional Japanese hotel, called a Ryokan, nestled on the coastline a half hour drive from Wakayama's central station.
The traditional Ryokan
We were welcomed at the Ryokan with ultra-polite Japanese hospitality, and were shown to our room: a large, but traditionally simple affair of tatami mats, futon beds and a low table with matching low chairs. Outside on the balcony, a private onsen overlooked the bay below, where a cluster of white houses that looked like a Greek village clung to the cliffs, with small islands dotted beyond.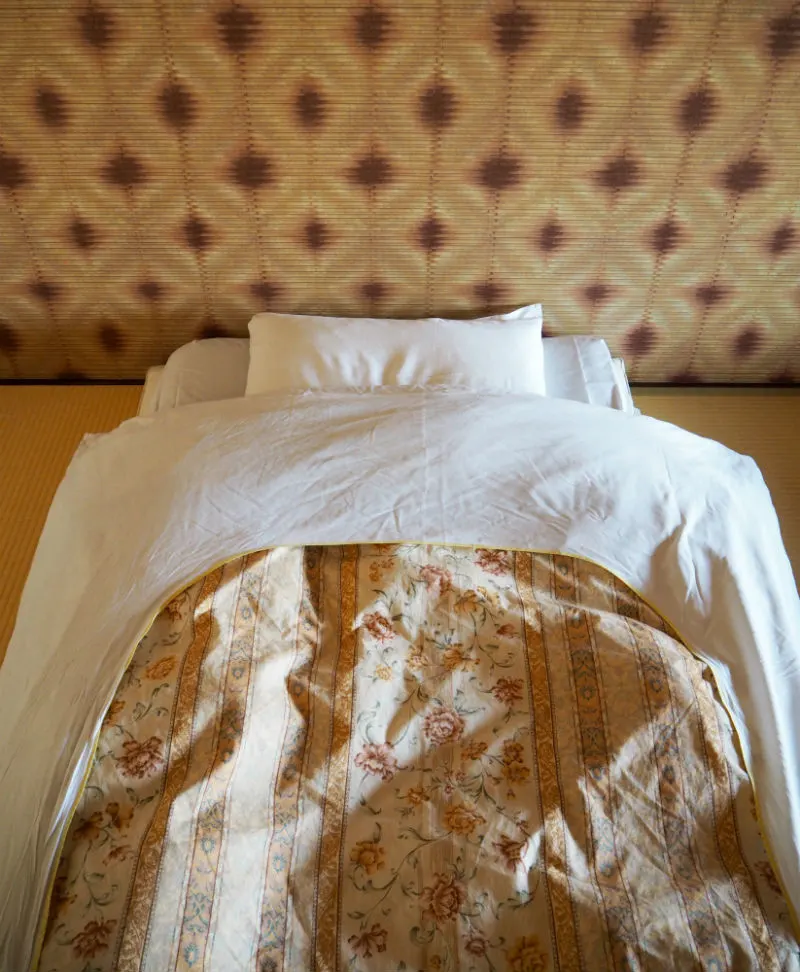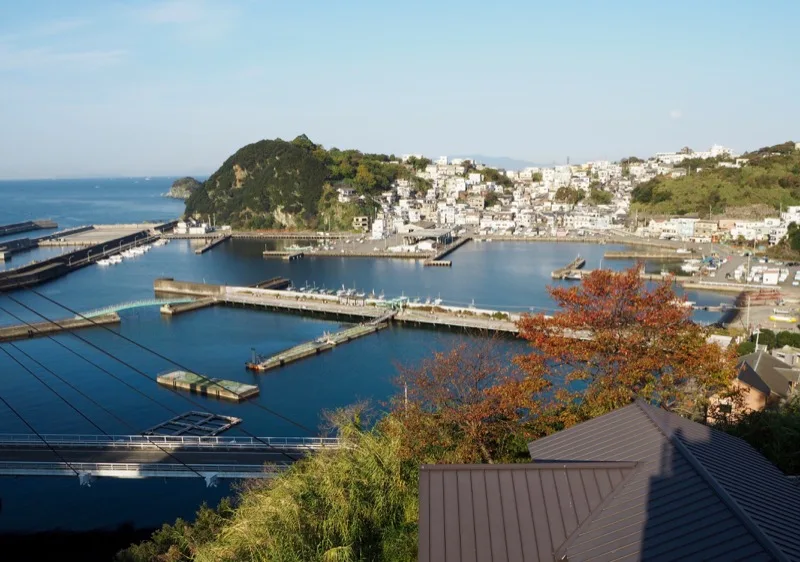 Our first priority after a long day of travel was a hearty dinner. We arrived at the dining room for our traditional meal beside huge windows that offered panoramic views of the twinkling lights beyond. The menu was in Japanese, and the staff spoke only a few words of English, so we got by with miming, guessing, and a huge serving of 'I have no idea what I'm eating.'
Nevertheless, it was delicious – all eight courses of it! The menu was heavy on fish, which had been caught locally and was so fresh it melted in our mouths. I wish I could tell you everything else we ate, but for the most part, I genuinely have no idea. You'll just have to trust me when I tell you it was incredible.
I can tell you what we had to drink, though: sake! Man, I love that stuff.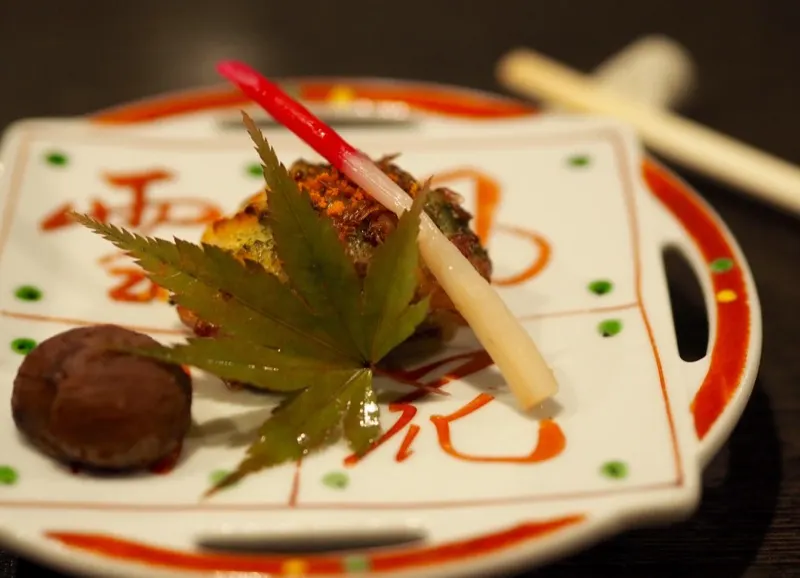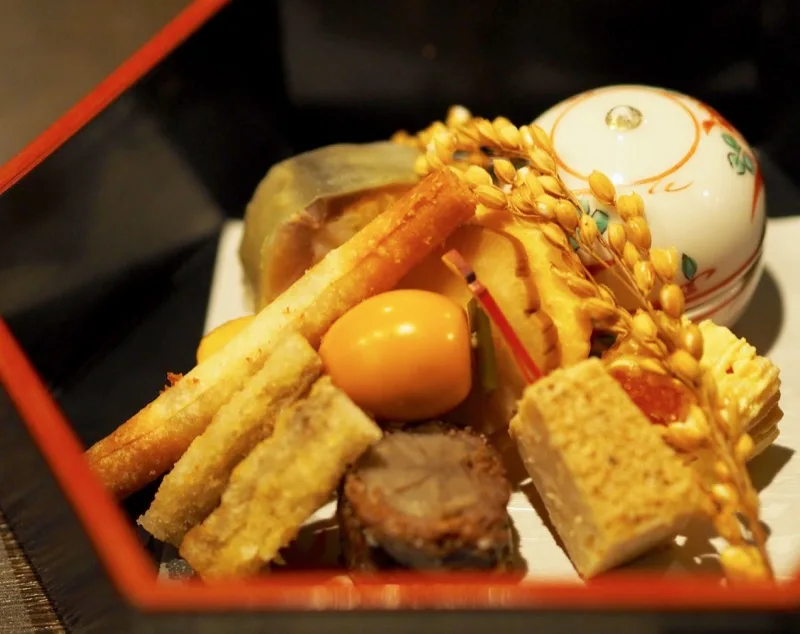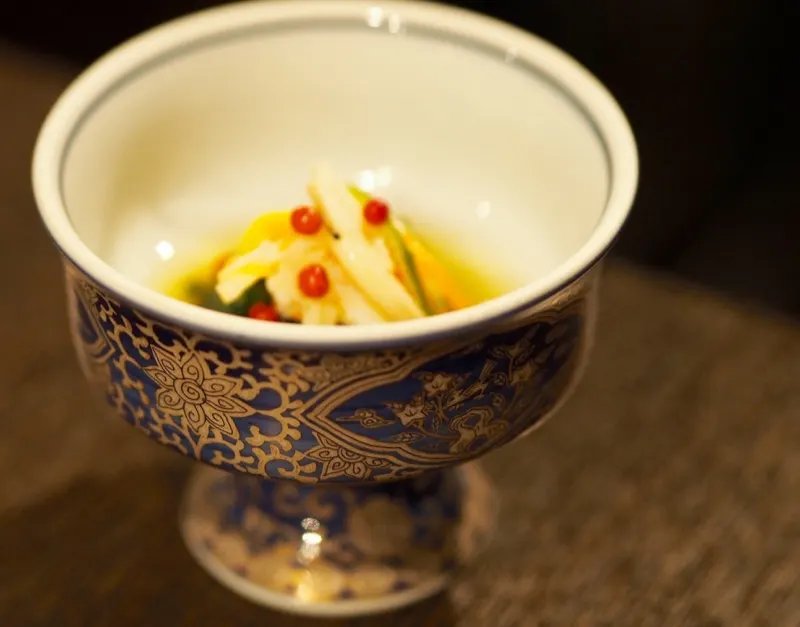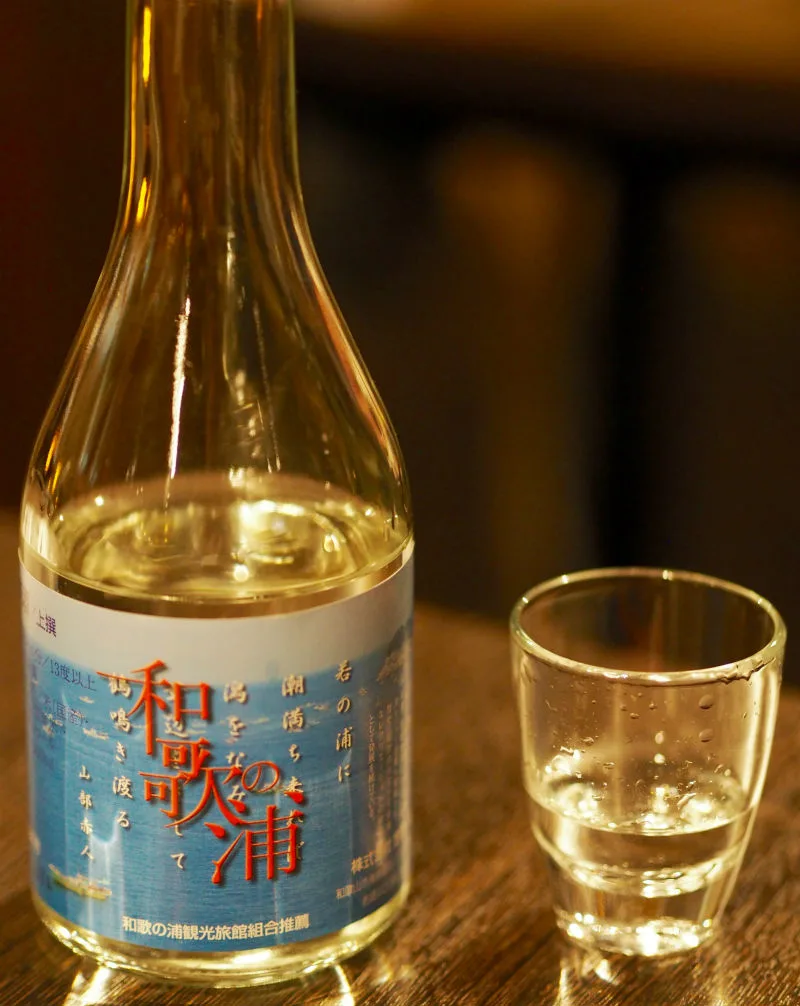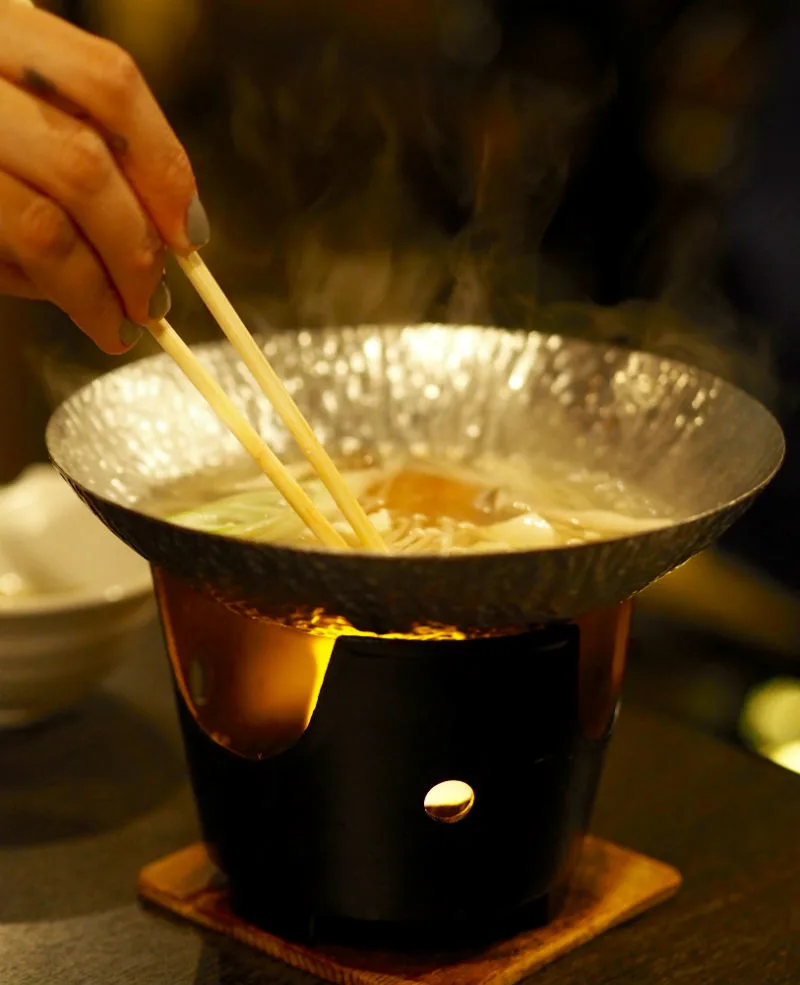 A Japanese onsen experience
After a long flight it was tempting to hit the futon, but the night was still and clear, and the onsen was calling. Not our private bath on the balcony, but the public one overlooking the glistening bay beneath the Ryokan.
An onsen experience is unlike almost anything else on earth. Steeped in ritual, it's essentially just bathing, but it's also so much more – take a look at this post for full details of how to navigate a traditional Japanese onsen, but suffice to say, we stripped naked in the cold night air and scrubbed ourselves almost raw.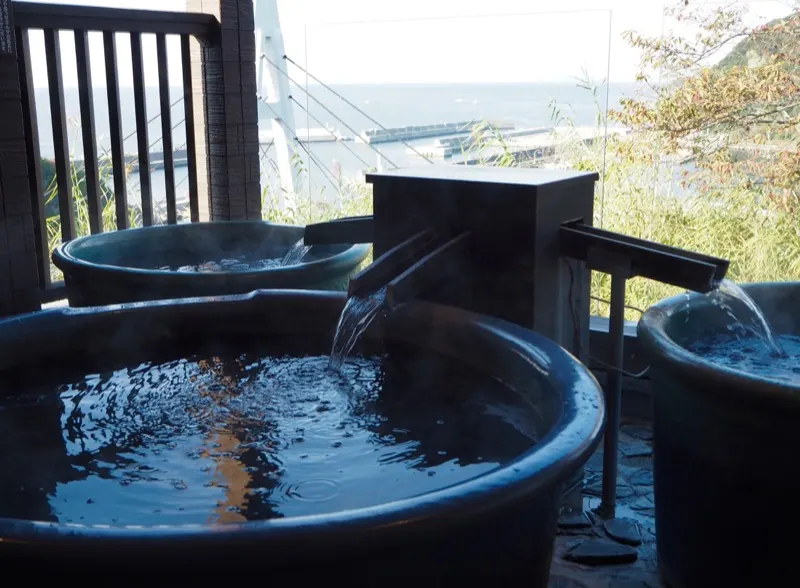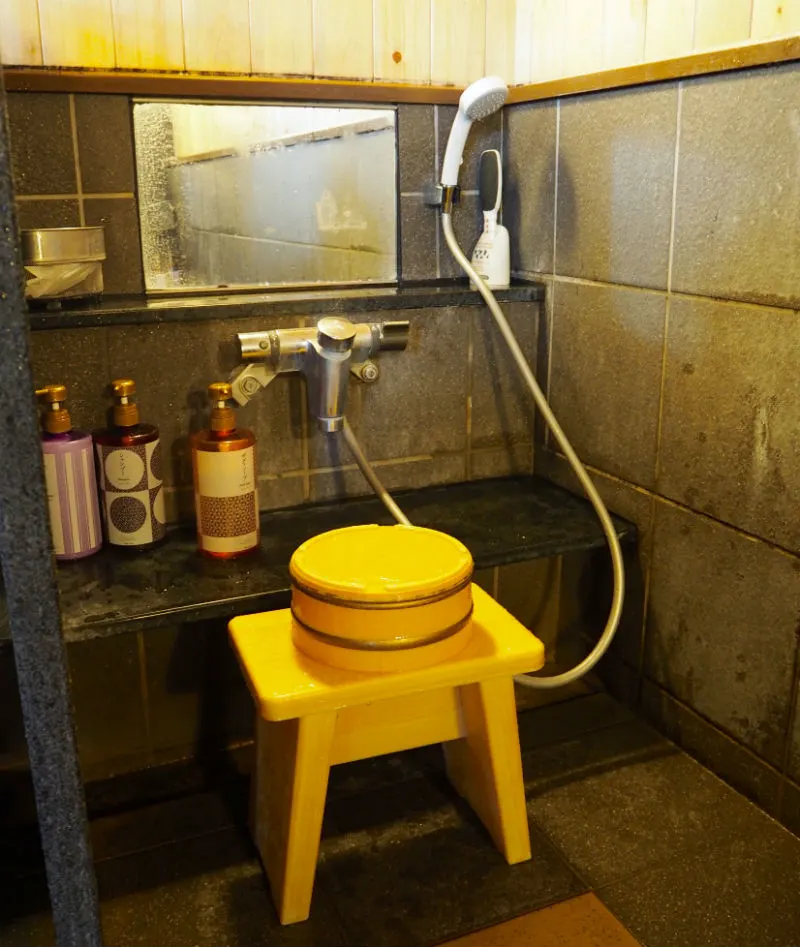 I know it doesn't sound all that appealing, but trust me when I say it's as invigorating as it is liberating. And partaking in a Japanese onsen is like peeking through a window into the true, traditional Japan. The Japan you don't often see in the big cities.
Prickling with the heat of the onsen, we slept off our flight and our dinner, waking early for breakfast, another quick onsen, and a day of exploring Wakayama City. The Ryokan offered a free shuttle bus service, which dropped us at the city's main train station.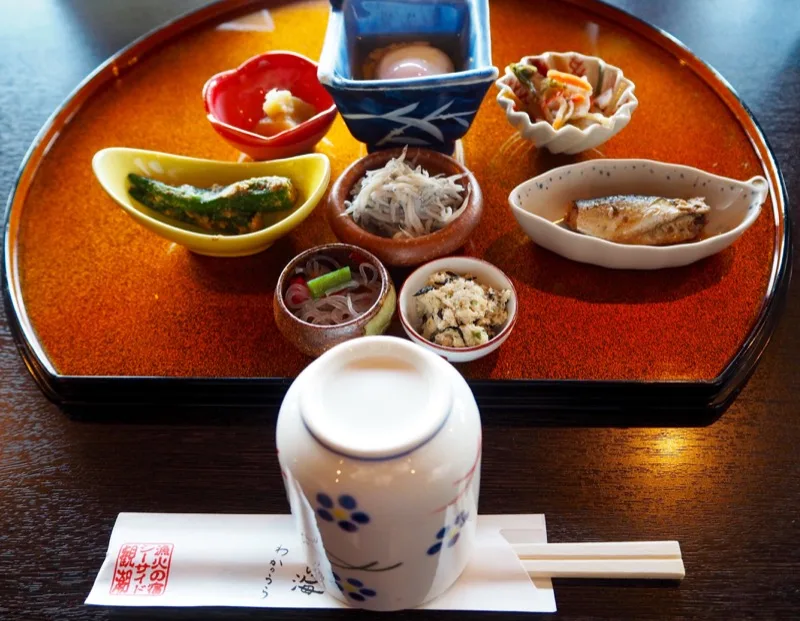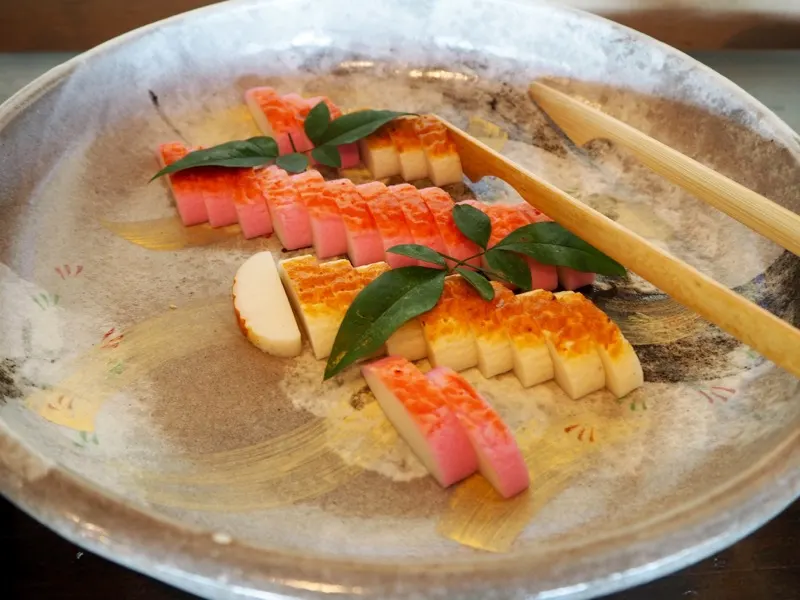 Wakayama's Ramen
Just a short stroll away from the station is Ide Shoten, a ramen restaurant recognised across Asia for its rich and delicious pork bone and soy broth, a recipe that ensures a line of customers every day. The hole in the wall is easy to miss but worth seeking out for the ultimate Wakayama ramen experience.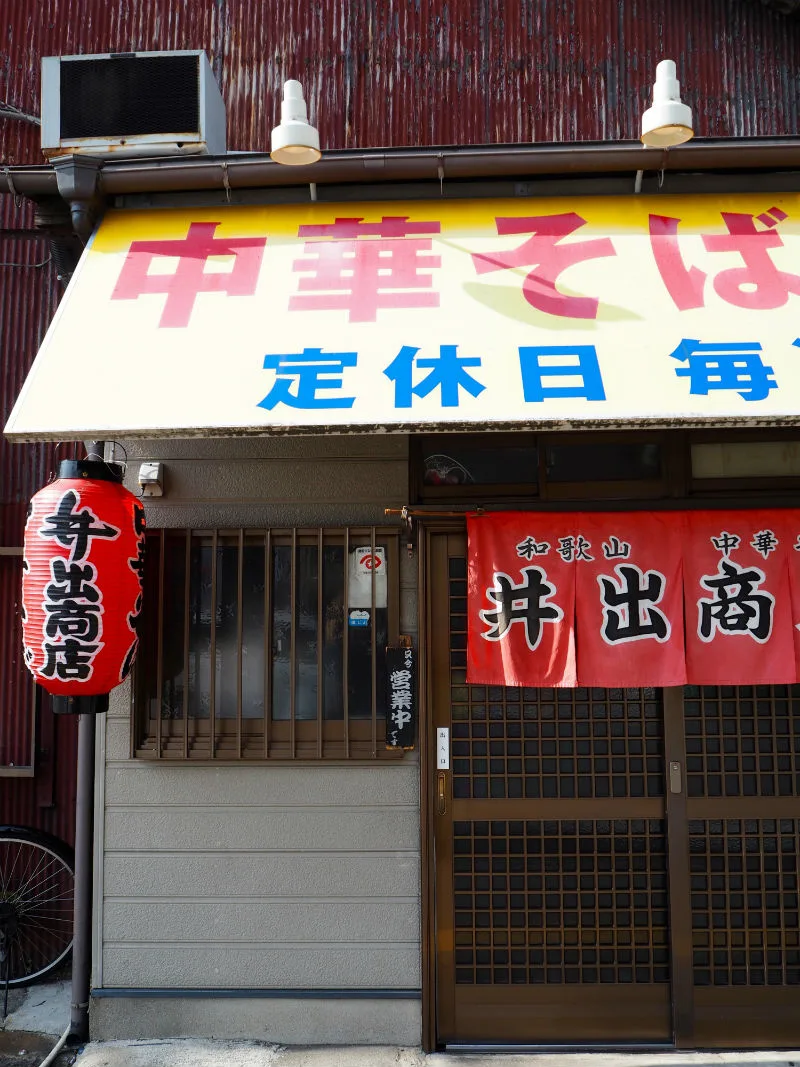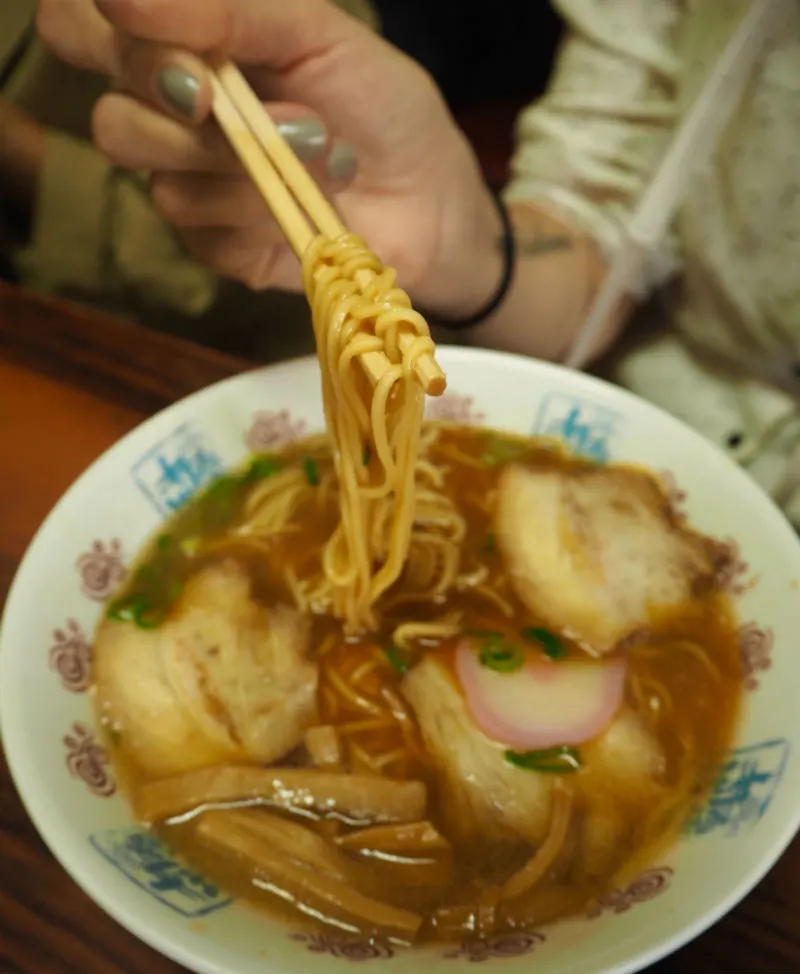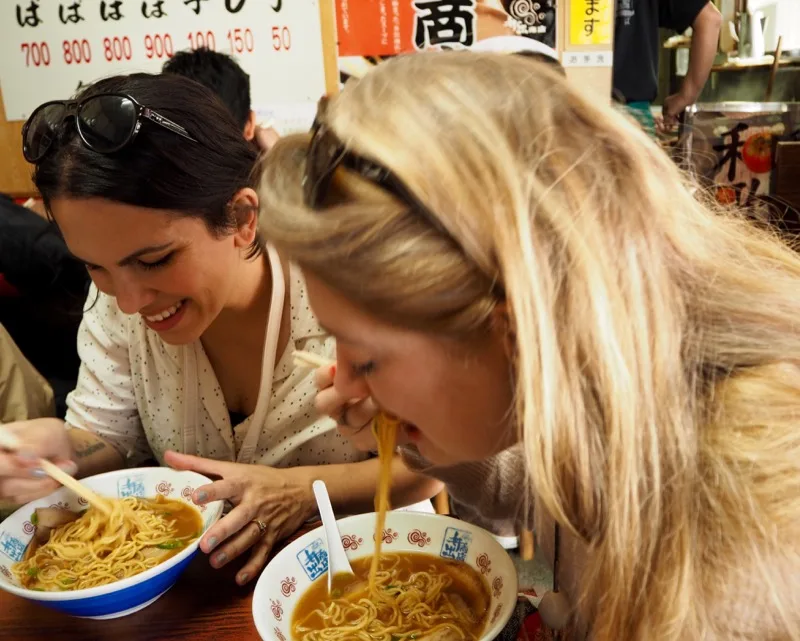 It seats around 18, at a stretch, and the menu (if you're not a local you'll be handed a foreigners menu) features ramen, ramen with extra meat, ramen with extra noodles, or ramen with extra meat and noodles. The broth is bold and complex, the noodles silky smooth, and the appreciative slurping noises heard throughout the restaurant are loud and plentiful.
But Ide Shoten is just the tip of the iceberg when it comes to ramen in Wakayama – it's one of the region's specialties, and there are plenty of other restaurants to choose from if you're not satisfied with just one. There are even certified ramen taxi drivers who can take you to the ramen restaurant that best suits your tastes! It's a city dedicated to this popular noodle dish, so it would be a mistake to leave without sampling at least one bowl.
Wakayama Castle in autumn
Full and satisfied, we continued our day of exploring. The next stop? Wakayama Castle. Commissioned by Hideyoshi Toyotomi in 1585, this historic castle is now surrounded by traditional Japanese gardens and public parks (including a zoo).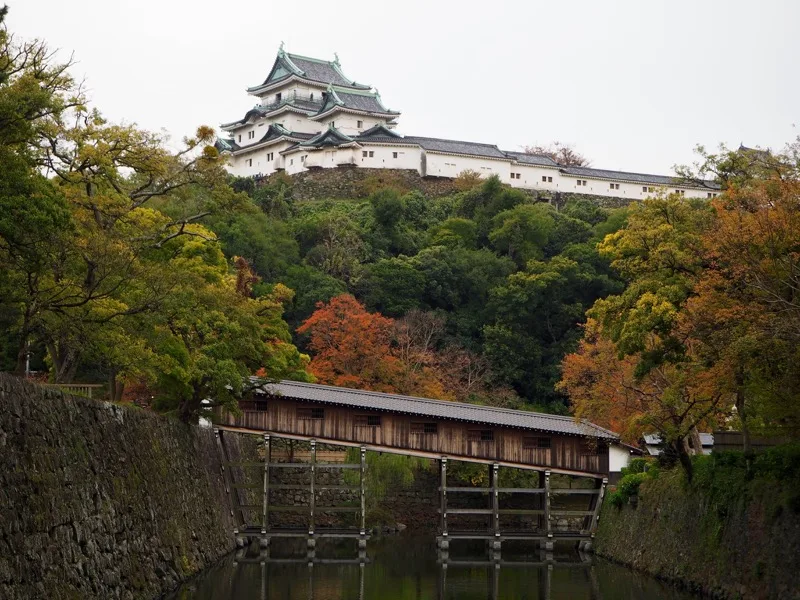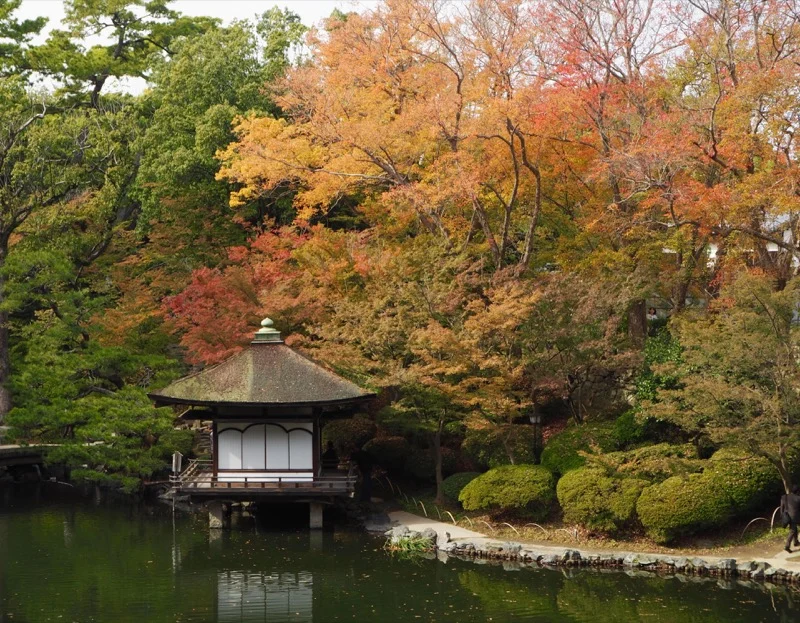 At this time of year, the area is completely aflame with reds and oranges and yellows – the autumn leaves are quite spectacular and make the castle look even more like the image you conjure up when someone mentions Japan!
We spent a couple of hours strolling around the grounds, taking in the natural beauty, the dramatic castle atop a steep hill, the Ohashi Roka bridge that provides a perfect photo opportunity, and exploring the castle itself. The view from the top is well worth the short climb, and the displays of old Japanese warriors' armour, letters and weapons is fascinating.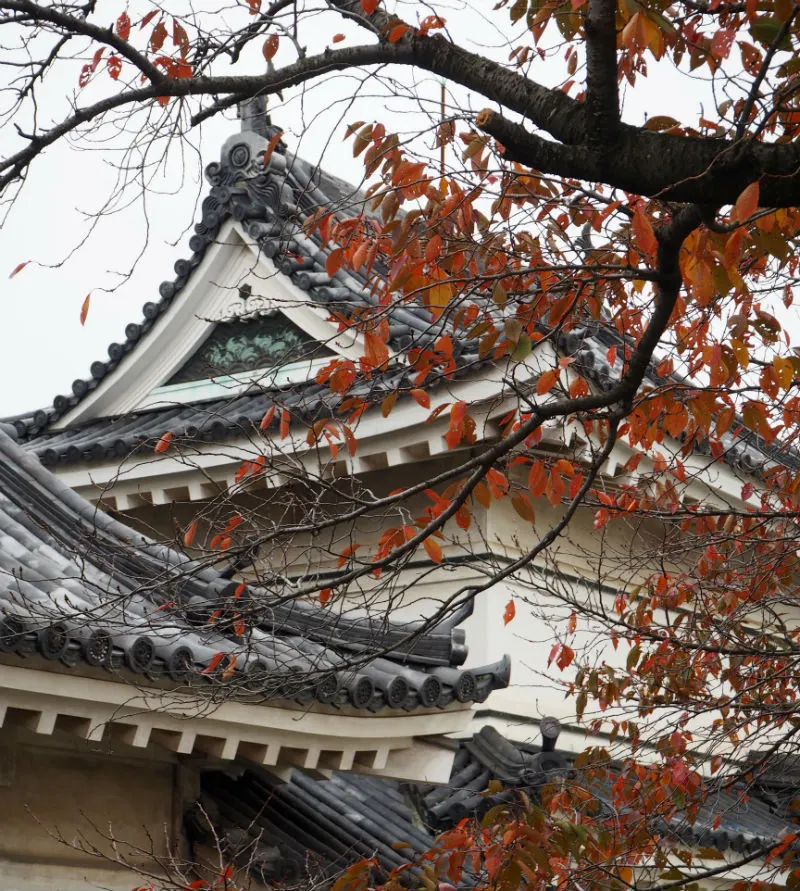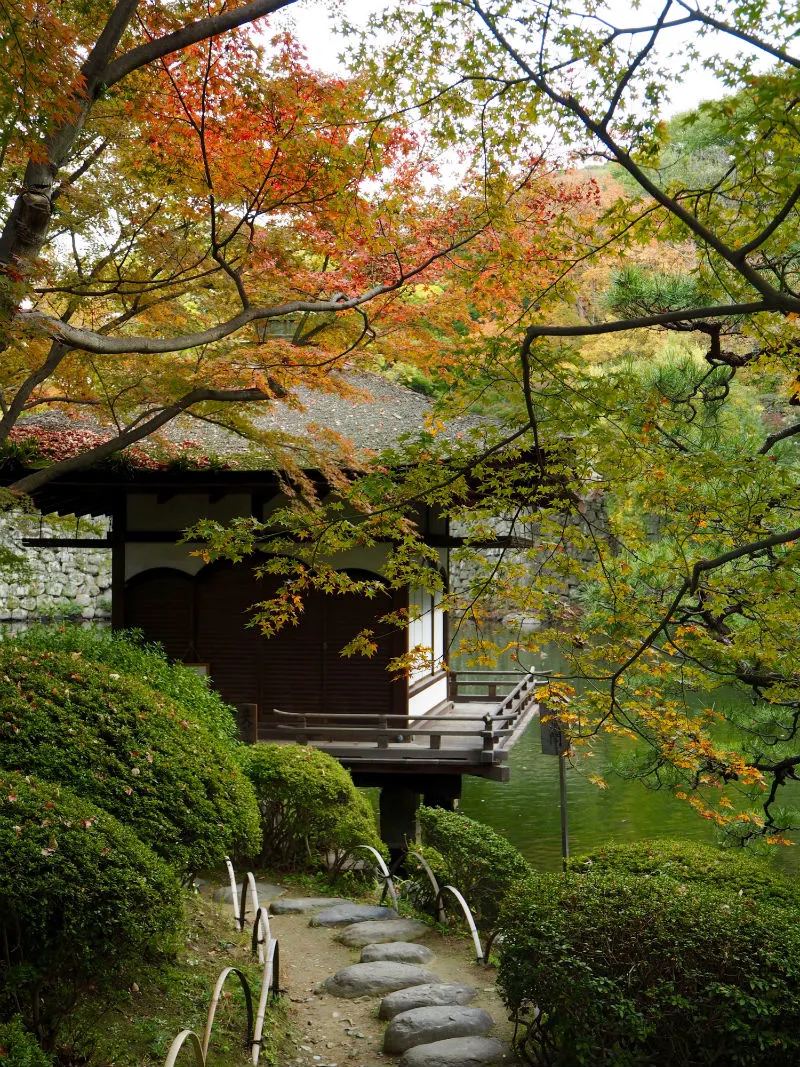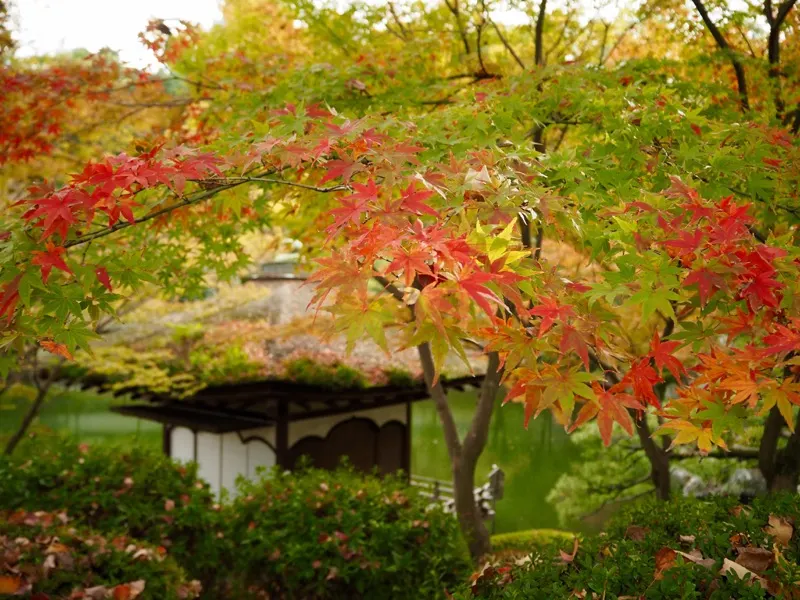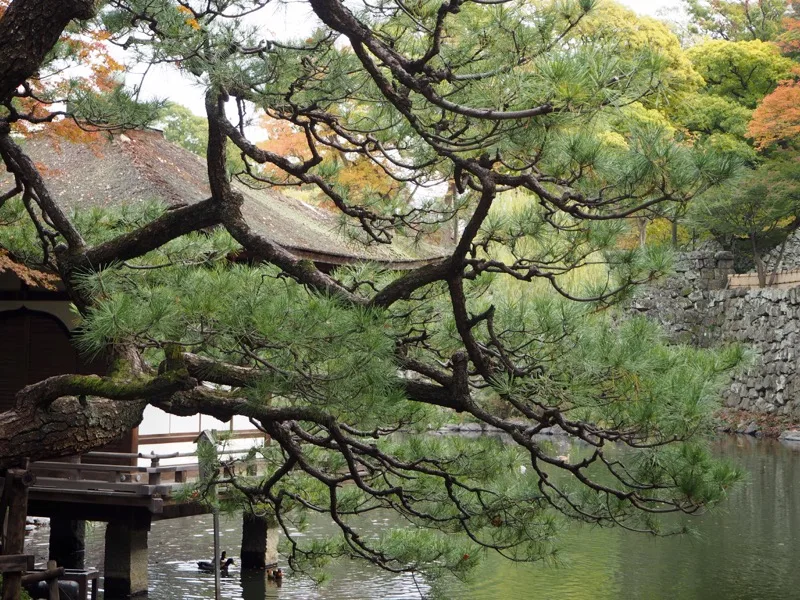 We took a slow stroll back to the station area, stopping to do a bit of shopping on the way (for essentials, you know, like sake cups). As we walked along in the sunshine, chatting about what we'd seen and planning what to do next, we were stopped by a local man.
"Where are you from?" he asked, and we told him we were from England. "Welcome to Japan!" he said with a huge smile on his face, leaving us beaming from ear to ear.
The kindness and hospitality of Japanese people is unlike anything I've ever experienced anywhere in the world. It's humbling to see how much the locals care about whether you're having a good experience in their city.
This need to ensure our enjoyment, however, did run us into a little bit of trouble at dinnertime. We looked on Google Maps for some nearby restaurants, and found a few in the same area with good reviews. But when we turned up, and the hosts realised we didn't speak Japanese (and they didn't speak English) they panicked and turned us away. It wasn't out of spite, it was simply that they were worried they wouldn't be able to offer the kind of service they wanted to give!
After a few failed attempts, and a rather disastrous Google Translate fuelled bar snack (with sake, of course!), we consulted the English city guide book we'd been given on arrival. We figured that if it was in the guide, it would cater to English tourists, and we were right! We walked into a nearby restaurant called Mihanami, and were greeted with smiles and an English menu, from which we ordered delicious wagyu beef and sashimi.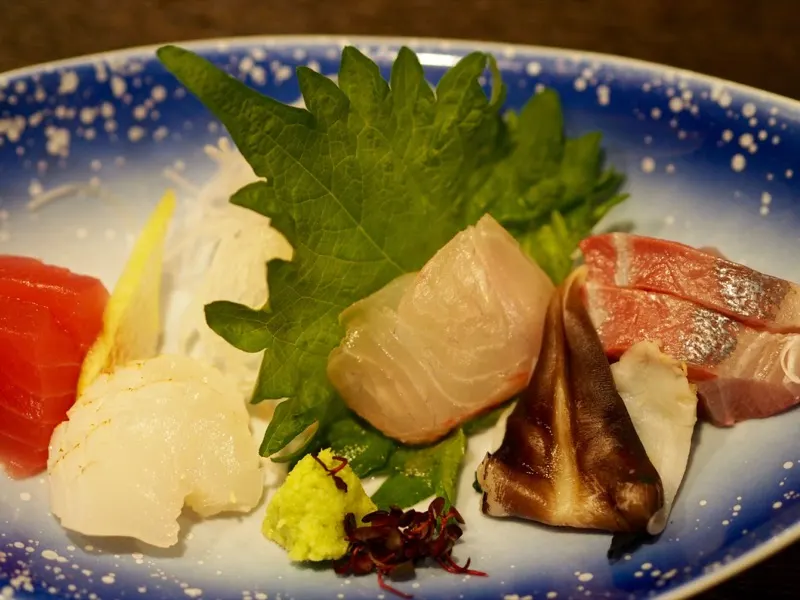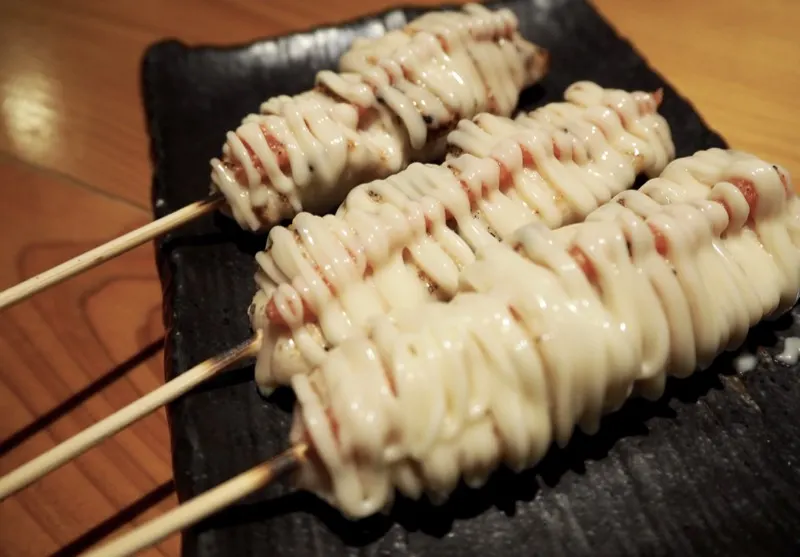 And then it was time for bed, as it was to be an early start the next day to catch our flight home.
It was a whirlwind trip, but you don't have to do it like that – if you're visiting any of Japan's big cities, plan a couple of days to come down to Wakayama and explore this region. I can't recommend the Ryokan we stayed in highly enough – that onsen is something everyone needs to try once – and the ramen and castle are great reasons to pop into Wakayama City for the day.
It might be a good idea to learn a few words of Japanese before you arrive, though…
Check out the hashtags #mysecret and #wakayama on Instagram and Twitter to see all the photos we took during our time in Wakayama.