Earlier this year we took our second Mark Warner holiday and we loved our second just as much as the first. Our first was a winter holiday to Tignes and our second was a summer holiday to Turkey.
There were a lot of similarities between the holidays, with the obvious exception of swapping snow for sun and snowboards for surfboards! Here are just 10 of the things that made us love both of our Mark Warner holidays and why I think you'll love them too.
The activities
The activities are the main draw for most families as there are so many available, especially for the summer holidays. During our recent trip to Phokaia we could do everything from sailing, to SUP paddle boarding, water skiing, windsurfing, kayaking and wakeboarding to tennis, yoga, water aerobics and there was a full gym class timetable and mountain and road bikes available as well as cycling tours with the pro.
What's more is that all of these activities are included in the price and there are plenty of qualified instructors to provide lessons and help if you need it.
This isn't your typical all-inclusive resort where you're expected to sit on your bum for 95% of your holiday!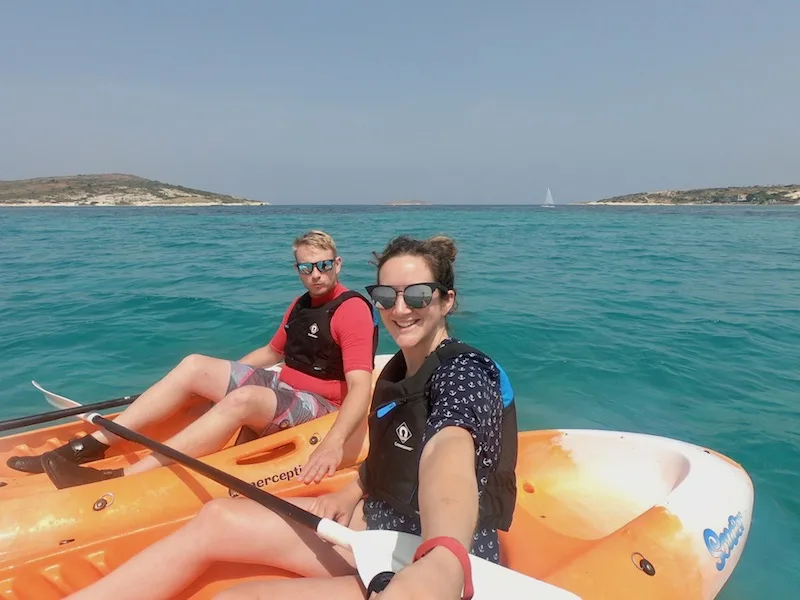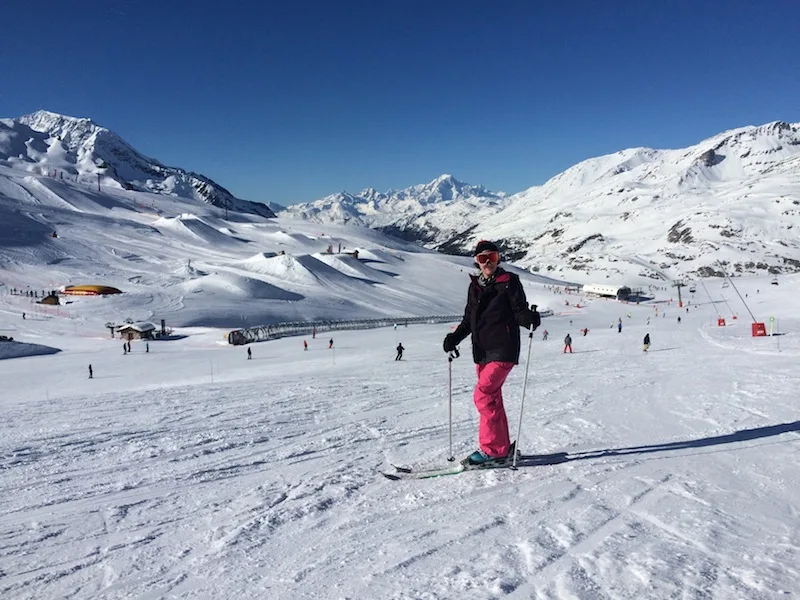 The childcare
Mark Warner childcare is some of the best we've ever encountered during our family holidays and the friendly and professional nannies are incredible. There's free childcare for children over 2 but they can cater for babies from 4 months for a fee that's much less than an average nursery day and they're looked after on a 1:2 ratio!
While we were in Turkey, George was encouraged to try new activities like SUP and sailing and he loved it!
It's best to pre-book your childcare places to ensure you get the sessions you'd like. You can choose from morning or afternoon sessions and they fill up quickly during the school holidays.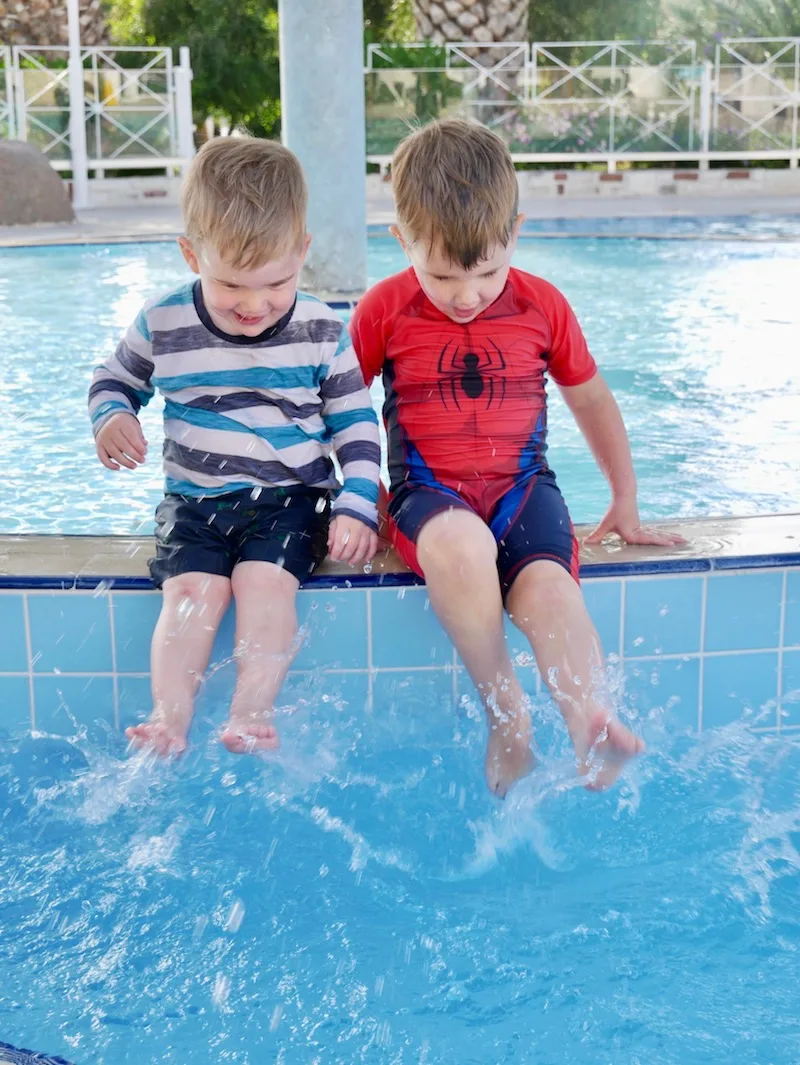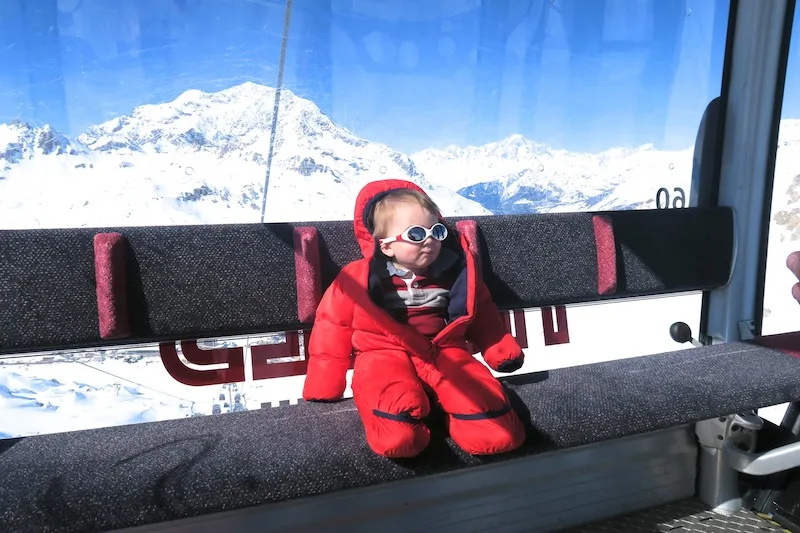 The food
The food was delicious during both of our Mark Warner holidays but it was particularly special during our ski trip. During our holiday to Turkey we had all meals included with the exception of two evening meals when you're encouraged to have a night out. Drinks and ice creams weren't included but they were very affordable within the resort.
During our ski trip, breakfast and dinner was included everyday except one evening. Wine was included during our ski trip so we didn't spend much extra and even on the chalet night off we ended up in the chalet bar because it was really nice!
Food is such a huge part of a holiday and I'm very happy to say that Mark Warner resorts do not disappoint.
Kid's afternoon tea
Anyone who has ever tried to enjoy a nice evening meal at 8pm on holiday with two toddlers who are over-tired and over-hungry will understand how amazing kids afternoon tea is at a resort!
Both of the Mark Warner resorts we stayed at served dinner for the kids at about 5pm. It was a healthy, child-friendly meal just for the children, so it was informal and a much easier option than feeding them with the adults! They also had plastic plates and bowls for the kids and could make special meals for babies.
Snuggle Club
Once the kids are fed you can get them ready for bed and take them to Snuggle Club, which is the evening childcare option. The nannies lay beds out for the kids and they all snuggle up and watch a film.
In Turkey, they had two films – one for the babies and one for the bigger kids – but when we were skiing they were all in the same room together.
This gives the adults the chance to have a relaxing dinner and you pick your sleeping kids up by 10.30pm. Every time we collected our kids they would all be fast asleep and we'd scoop up our sleeping little ones and hurry them to bed before they woke up.
The locations
When we were skiing in Tignes we couldn't have wished for a better location. Our balcony overlooked the slopes and we were a 2-3 minute walk to the main ski lifts (and that's a walk in ski boots!)
The Phokaia location was equally perfect on a secluded beach in a bay that had enough wind for watersports but not so much it felt windy on the beach! It was also a 10 minute cycle into the nearby town of Foca which was absolutely stunning.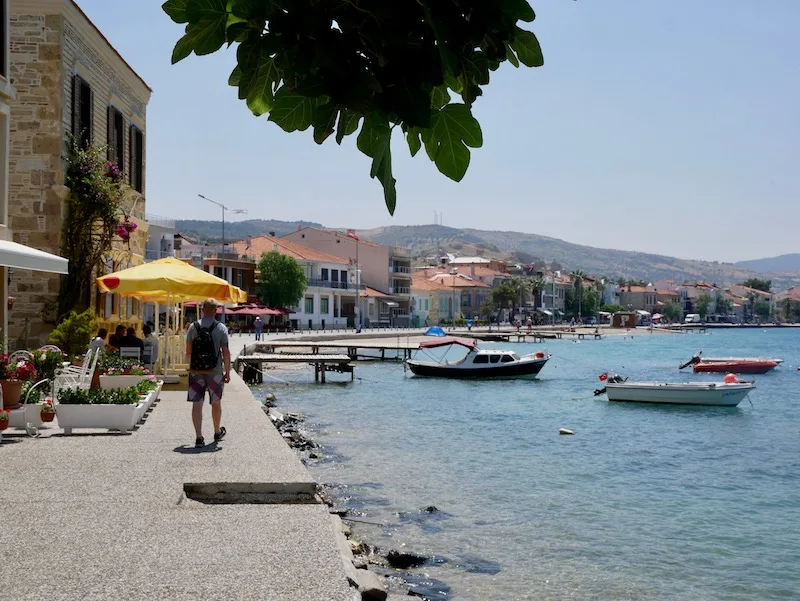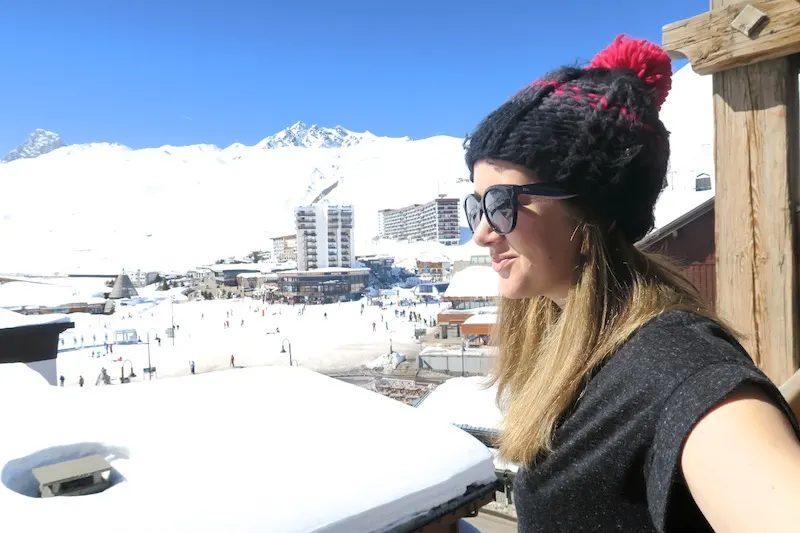 The lovely staff
The staff were amazing for both of our Mark Warner Holidays and they really made it special. The nannies were the staff we had the most interaction with but the watersports guys and bar staff were all brilliant too.
The accommodation
Our rooms were slightly on the small size for both of our trips but they were still lovely and, as long as we were tidy, we didn't have any problems.
The resort in Turkey was absolutely stunning and we had a family room with a lovely terrace leading out onto the gardens. If we were to go again, I'd opt for a villa rather than a family room to avoid waking each other up in the night.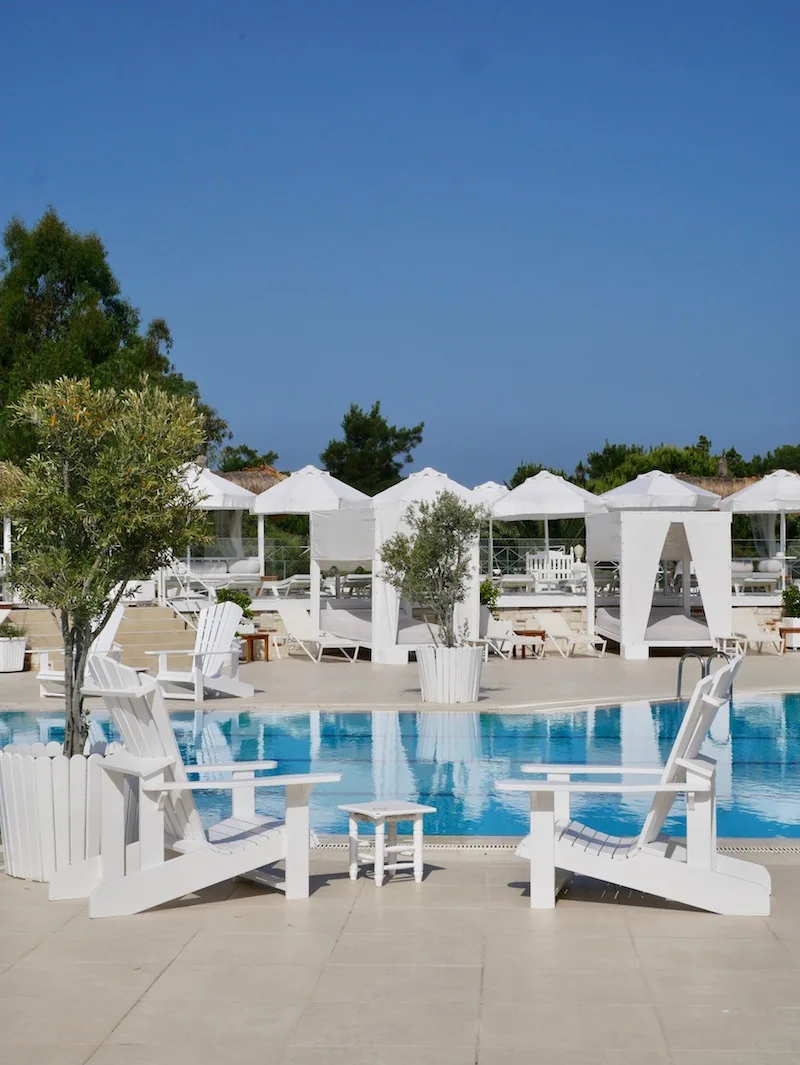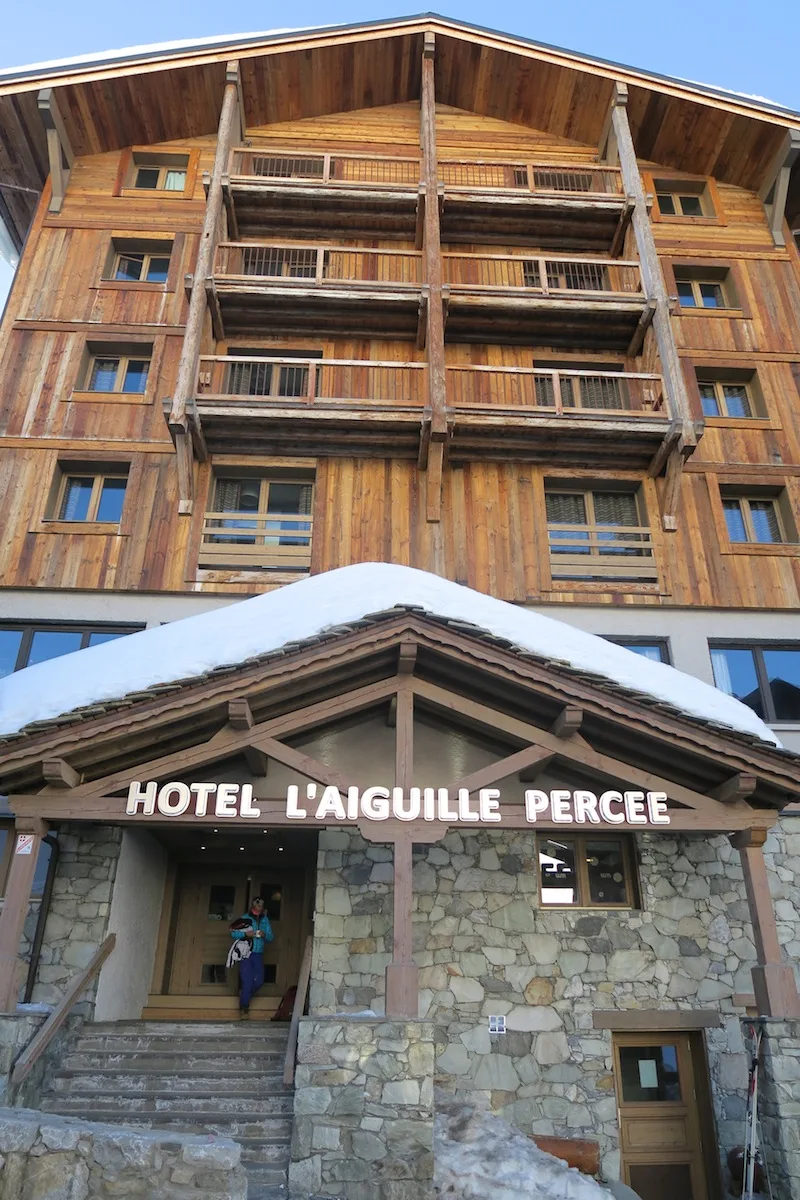 The perfect balance
My favourite thing about Mark Warner holidays is that you get a bit of everything. Each day we had plenty of family time for the four of us, but we also had plenty of time without the kids to do activities or simply enjoy some quiet time together. We had time for activities and also time to relax and because everything is conveniently located within the resort you don't waste any time travelling.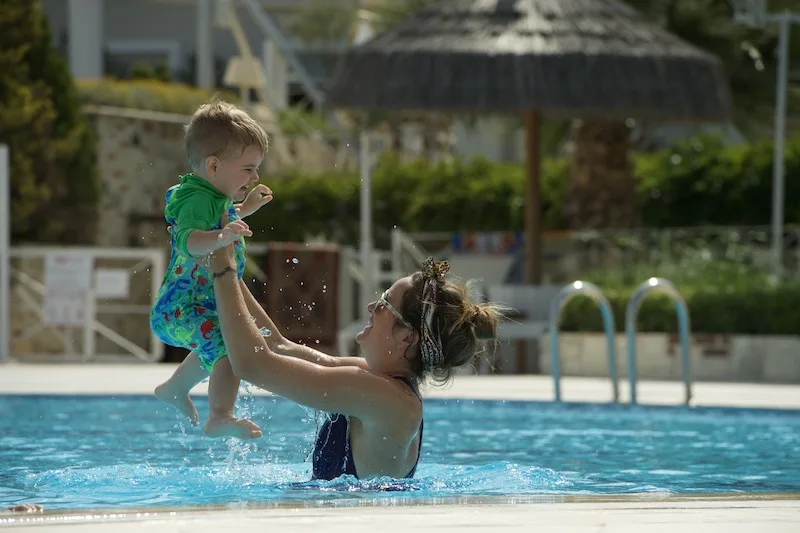 The stress-free holiday
The very best thing about Mark Warner holidays is how stress-free it is. Everything is simple and easy when booking and you're kept up to date with travel information via email. We had plenty of luggage allowance for the flights and flew with Jet2 to Tignes and Thomas Cook to Turkey and they were both great. Transfers are included and all the little details are thought of. When we arrived at Phokaia Beach Resort it was about 11pm and we had sandwiches, snacks and water waiting for us in the room. There's a welcome meeting so you know exactly what's going on and the qualified nannies are so brilliant you know you don't need to worry about the kids.
Everything was just simple and easy – exactly what you want a family holiday to be! You really do get the feeling that they've done this a million times before and they know exactly what you need before you even realise it yourself. If there's something you're a little bit worried about, you can guarantee someone has worried about it before you and Mark Warner have something perfect in place. During our first trip I was worried about preparing bottles for George, as he was still on formula at the time, but then I found they had a fabulous parent's kitchen with sterilisers and a fridge. During our trip to Turkey I was worried about getting cow's milk for the boys as they have a cup before bed, but the parent's kitchen was fully stocked with plenty of cow's milk for all the kids! There's still a personal touch and the friendly staff went out of their way to get to know everyone and make everyone feel special and welcomed.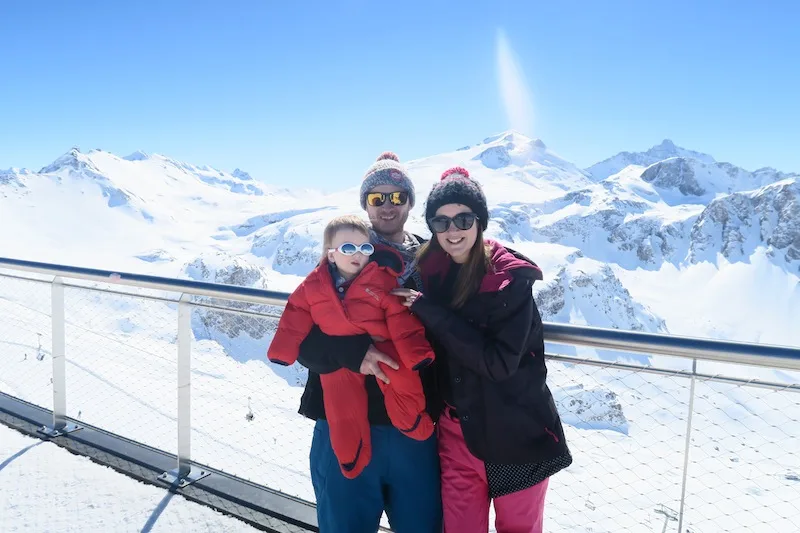 Our holidays were perfect from beginning to end and I can't recommend Mark Warner enough for a family holiday. If you like the idea of a stress-free, all-inclusive resort holiday but you're worried you'd be bored to tears if you just sat on the beach for 7 days then Mark Warner is for you. All the activities mean you'll never be bored but as it's still a resort style holiday you know everything is organised for you.
Read more:
Swapping apres ski for afternoon tea: What it's really like to go skiing with a baby with Mark Warner Holidays
The dream holiday for active families at Phokaia Beach Resort in Turkey with Mark Warner Holidays
What to look for when booking a family ski holiday