We all love travelling in the summer, especially in Europe when the weather is at its best and there's an exciting vibe in the cities. Everyone is outdoors, soaking up the sun and making the most of the balmy evenings.
American Express® has created Hello Europe, a hub dedicated to providing Card members with exclusive offers* for places to stay, restaurants to eat in and things to do in a host of European countries. The offers, available in France, Austria, Spain, Italy and Germany, mean you can take advantage of some really exciting city breaks.
While some of the cities within these countries, like Paris, Berlin, Barcelona, Vienna and Rome, are all incredible; I'd like to focus on some of my favourite alternative European destinations to visit this summer and suggest some great things to do.
Cannes, France
Best for: Glamour by the sea

Photo Credit: stefanjurca
Cannes is the gorgeous coastal town on the French Riviera, synonymous with the film festival. It's known for its glamour, boutique hotels, high end restaurants and the chance to spot a celebrity or two.
Explore the beautiful Old Town where winding cobbled streets lead to the castle ruins at the top of the town. Cannes' covered market, Marché Forville, is not to be missed, particularly on a Saturday when a huge variety of food stalls appear. Stroll around the port and admire the luxury yachts before moving on to La Croisette, otherwise known as the Cannes Catwalk.
Leipzig, Germany
Best for: Museum fans and lively nightlife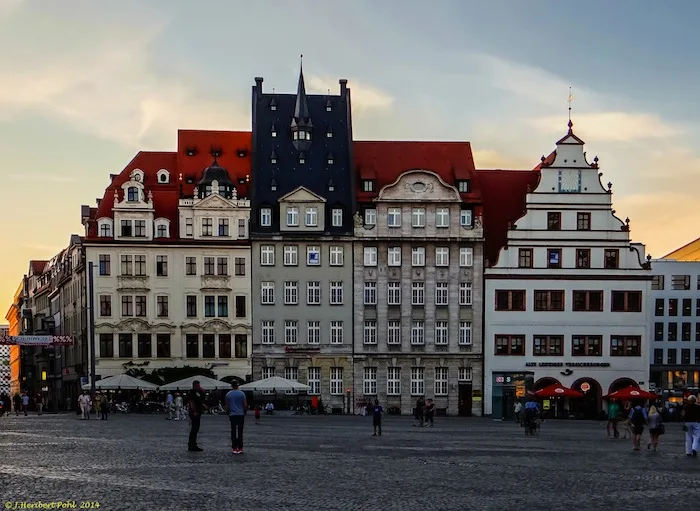 Photo Credit: Poly-Image
Leipzig has been described as 'the new Berlin' and 'Little Paris' thanks to its gorgeous architecture and buzzing nightlife. It attracts a young, creative crowd and has a great nightlife.
If you're a fan of museums, you won't be disappointed as Leipzig is home to 14 museums displaying everything from paintings dating back to the 15th century, through to the evolution of coffee culture in Germany.
Bilbao, Spain
Best for: Foodies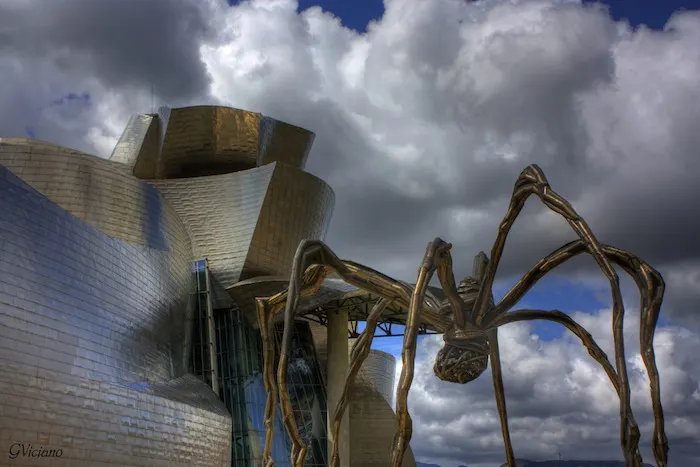 Photo Credit: Bilbao, Spain
Bilbao, a small city in northern Spain, came onto the tourist radar in 1997 when the Guggenheim Museum opened. The incredibly beautiful, titanium-clad museum houses modern and contemporary masterpieces from all over the world.
When you're not busy being entranced by the Guggenheim, you will undoubtedly be entranced by this charming city. Bilbao is a city for meandering so stroll through the old district, along the river and among the shops and markets before stopping for pintxos. Pintxos are typical to northern Spain and are small bites to eat, similar to tapas. Order a glass of rioja and enjoy the many flavours of Bilbao.
Graz, Austria
Best for: Chilled out charm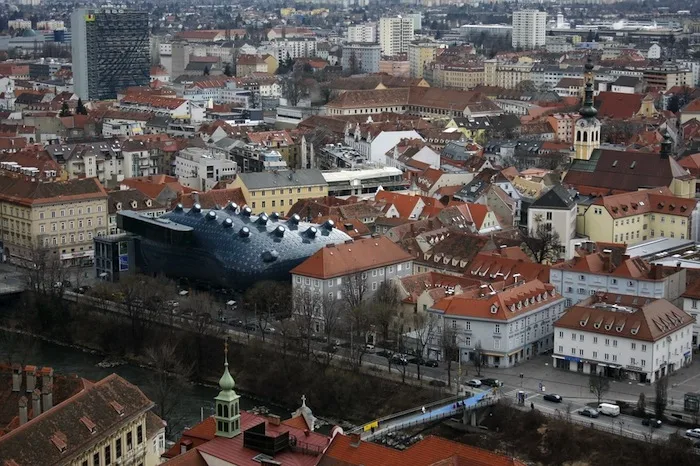 Photo Credit: Bilbao, Spain
Graz is Austria's second city.
With a castle perched on a hill in the centre of the city, you can't miss the chance to hike up to the top (or take the funicular if you want to sit back and enjoy the view) and you can enjoy a meal with incredible views across the city.
Graz also has an ultra modern museum that is home to some of the world's best art.
Graz's historical old town is a World Heritage Site and you can't help but be charmed by the medieval buildings, the Romanic streets and the narrow alleyways leading to surprise after surprise.
Turin, Italy
Best for: A sophisticated break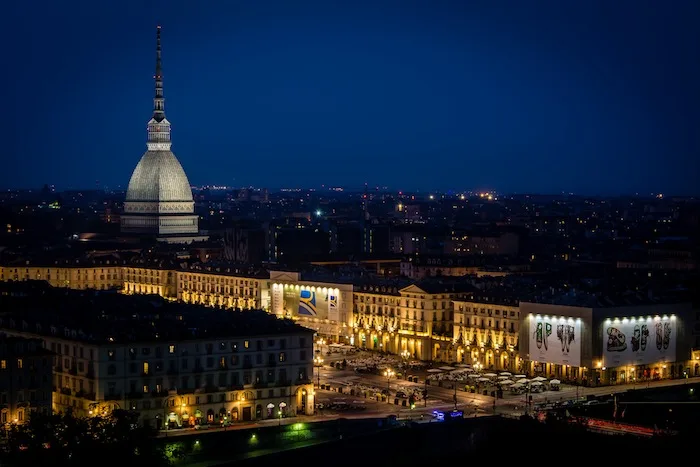 Photo Credit: Bilbao, Spain
Turin in northwest Italy is best-known for being home to Italy's royal family. The city has a grand, aristocratic atmosphere with imposing boulevards and incredible buildings at every turn.
Turin is the place to enjoy elegant al-fresco coffee shops and feel like you've discovered an old-fashioned European gem. Designer shops and an abundance of sophisticated restaurants will keep you busy but don't forget to squeeze in a visit to a museum and a cathedral or two.
Tips for your alternative European city break
Whenever possible, try to travel mid-week. Prices can increase during the weekend for hotels and flights so you can save by travelling Tuesday – Friday rather than Friday – Monday.
Look out for special deals and offers. Whether its buy one, get one free at restaurants, discounted attractions or reduced hotel rates, you can save a pretty penny if you find good travel offers. The Hello Europe hub from American Express is a great place to look – especially for places to stay, things to do and restaurants to eat in. There are a multitude of offers from across the UK, France, Italy, Germany, Spain, and Austria*.
Wear comfortable shoes. When travelling in Europe you're going to be doing a lot of walking, often over cobbled streets and winding roads. Make sure you're wearing comfortable shoes as blisters can ruin your trip – trust me, I know!
Travel with hand luggage only. Most people visit European cities for just 2-3 days so you want to make the most of every minute in the city. If you're only away for a short time, you'll save time at the airport too.
Ask your hotel receptionist for travel advice. The hotel receptionist will have excellent insider knowledge so find out where they go for dinner and drinks to find something unique. A good Concierge is invaluable but they often send you to the same old tourist traps.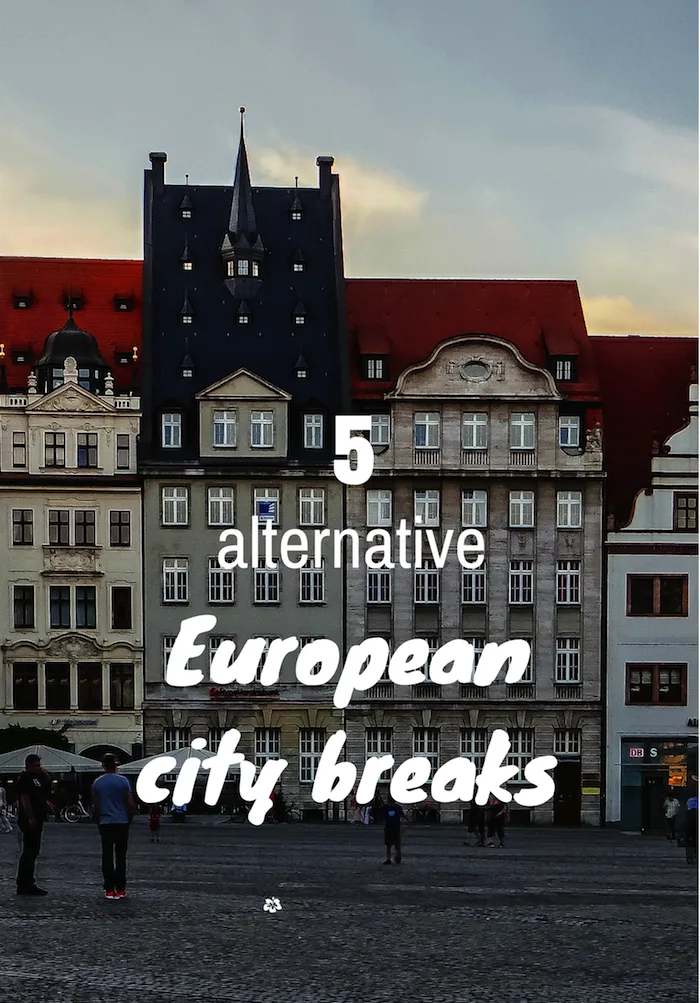 This post was written in association with American Express. Travel Hack maintains full editorial control of the content published on the site.
Promoter: American Express Payment Services Limited. Registered Office: Belgrave House, 76 Buckingham Palace Road, London, SW1W 9AX. Registered in England and Wales with Number 06301718. American Express Payment Services Limited is authorised in the United Kingdom by the Financial Conduct Authority under Payment Services Regulations 2009 (reference number 484347) for the provision of payment services.
*Terms apply.