I'm just a couple of weeks away from having my baby boy and already my thoughts are turning towards travel. Actually, who am I kidding, my thoughts are always on travel! But now I'm really starting to think about my first few trips with the baby.
I have a couple of trips booked in the UK and I've been researching baby-friendly options to go abroad. It can be difficult to find holidays that are baby-friendly without being packed full of children and men in red coats trying to force you into cringe-worthy situations. That definitely isn't the kind of holiday I want!
Travelling with a baby is going to be a lot of fun but I also know it's going to be much more difficult than my usual travel style. I won't be jumping straight into a an adventure trip and I plan to ease myself into travelling with a baby with some easy and relaxing trips.
Here are a couple of trips I have planned and a couple I'm dreaming about…
Swansea Seaside Break
I'm half way through arranging a trip to Swansea for the end of May and I'm already so excited. I grew up in North Wales and I'm ashamed to admit that I've never been to South Wales, so this is a first for me.
We're going to be staying in this quirky Shepherd Hut located right next to Rhossili Bay. Rhossili Bay has been named the best beach in the UK and looks gorgeous. It's going to be a relaxing weekend with long walks along the beach and plenty of stops for pub grub and fish and chips.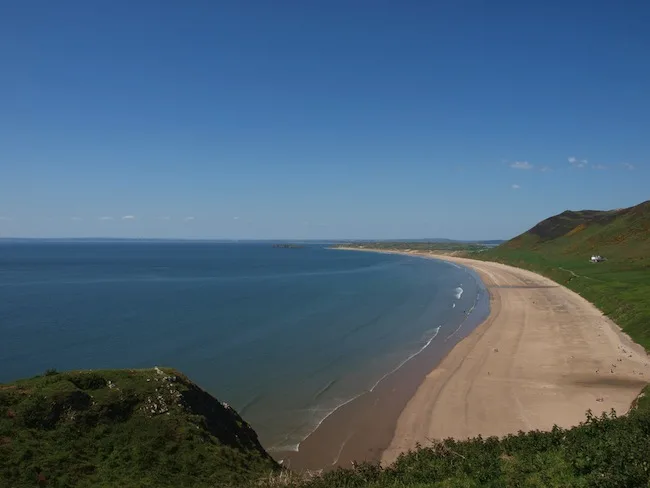 Photo credit: Rhossili, Wales
Forest Holidays at Sherwood Forest
Our second baby-friendly holiday is to Sherwood Forest, the forest where Robin Hood is said to have lived. We'll be staying in a luxury cabin hidden away among the trees and it even has a hot tub.
Here's my review of Forest Holidays Sherwood Forest following our incredible stay!
And just by coincidence, the weekend that I've booked is also the weekend of the Forest Live Tour at Sherwood Forest. I didn't even realise until a few weeks ago and I snapped up some tickets just before they sold old. This is a mini forest festival and I thought it would be rude not to join in so I've got us tickets to watch Tom Odell on the Friday night and Paloma Faith on the Sunday. We will be getting little ear defenders for baby and we'll hang out near the back but I'm so excited already.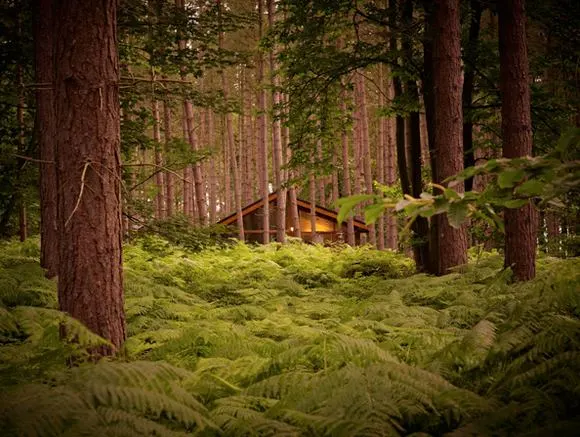 Road trip in France
I've always dreamt about taking a road trip in France. The ferries to France are quick, easy and affordable (aka. very baby friendly!) and it would mean we could take our own car and the pooch too. I'd love to take a road trip from Calais to Nice, stopping in Paris along the way. I'd then spend a few days soaking up the gorgeous sunshine of Nice and hopefully take a slightly different route back.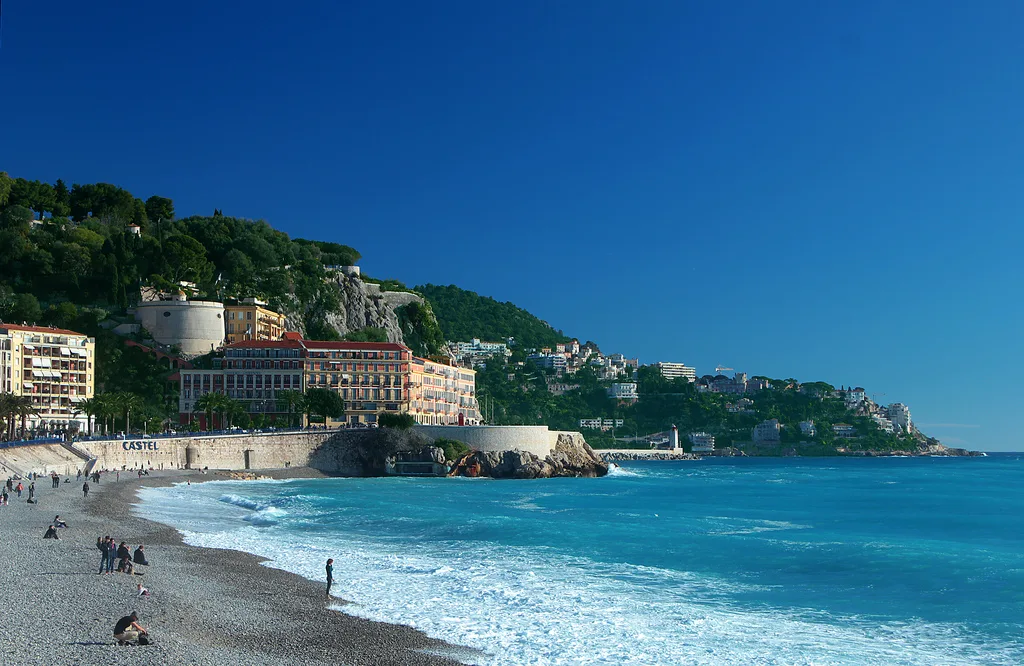 Photo credit: Monte du Chateu – Nice
Villa holiday to Santorini
Santorini might not be the first place you'd think of when travelling with a baby and that's why I'm really keen to do it. From what I've read, Santorini isn't child-friendly. There's not a lot for kids to do on the island so they quickly get bored and don't appreciate those gorgeous sunsets and stunning views like we mature grownups do.
This is why I'd like to go with a baby and before said baby grows into a child and can start throwing tantrums when he's bored of lazing around and watching mummy drink wine in the sunshine. You see, I've got this planned out because I know in a year or two Santorini won't be an option!
Santorini isn't pushchair friendly either so I'd like to go while he's small and light and can be worn in a sling or baby holder. I'm taking inspiration from Hannah Maggs who visited Santorini with her little guy.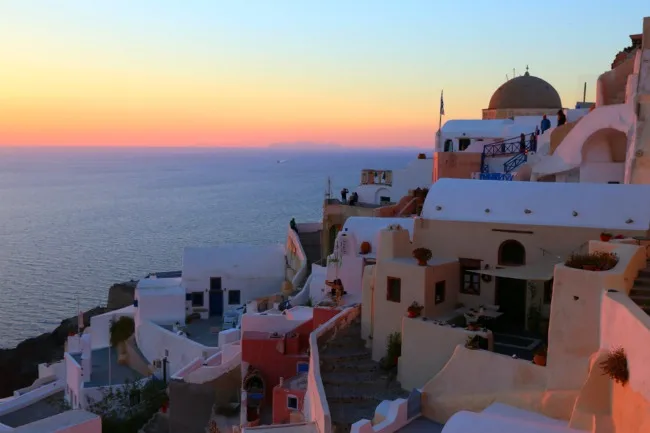 Photo credit: Santorini buildings tinged pink by sunset
Beach time in Barbados
As I'm dreaming here, I might as well add a dream-holiday option with a luxury trip to Barbados. Last time I was in the Caribbean I spent a day at Crystal Cove during transfers to Dominica and it was absolutely gorgeous. It's a family-friendly hotel but without the tacky family-friendly vibe and it's pretty much perfect for a holiday with a little one. Some of my family actually took a trip here with their kids and grandparents and they loved it. Spacious rooms, babysitting services and THAT beach. What's not to love?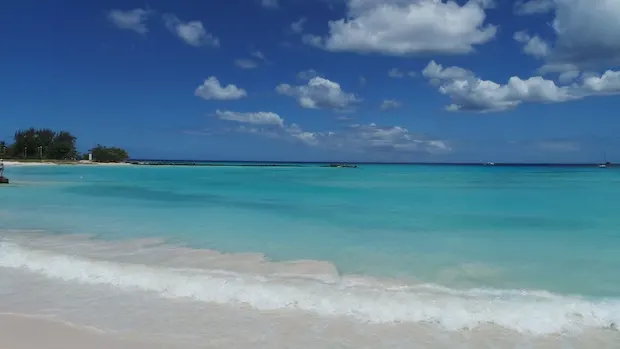 Can you recommend any other baby friendly holidays I can start drooling over?
This post was sponsored by P&O UK.