Massive thanks to Jessica from The Belle Voyage for today's post about immersing yourself into a new culture while you travel.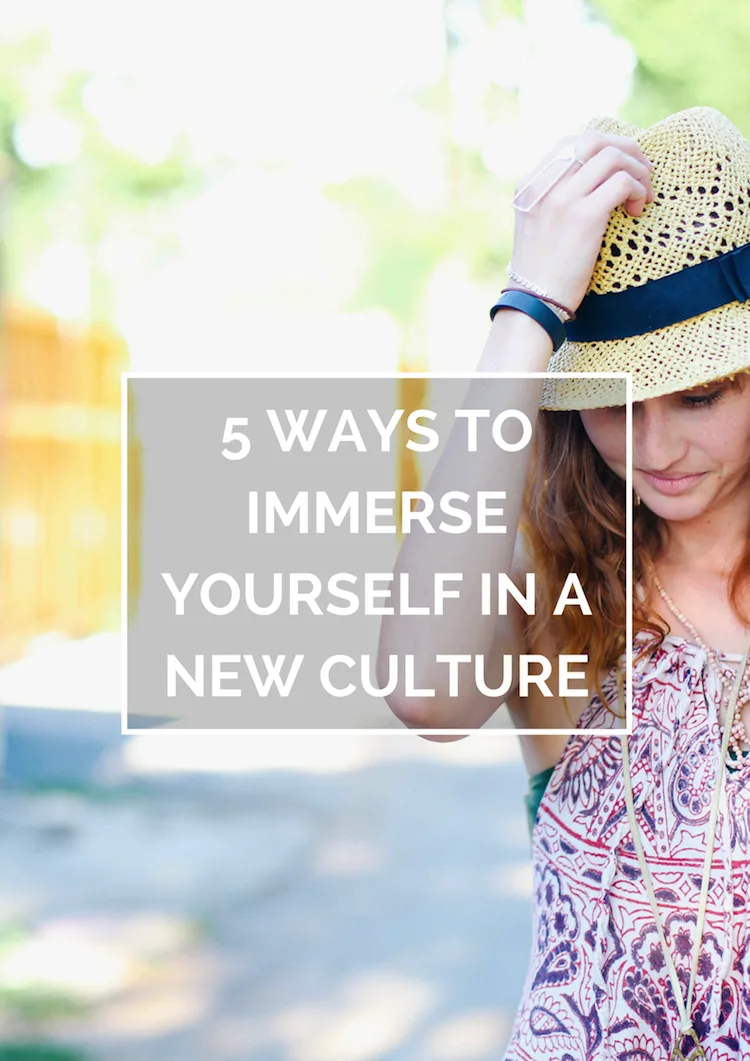 It's so easy to make the mistake of visiting a foreign country without ever leaving your own world. While there's something to be said for crossing tourist attractions off your proverbial list, I think the best travel experiences happen when you open up and really engage with a foreign culture. Easier said than done? Add depth to your next trip with these five ways to immerse yourself in a new culture.
1. Start Exploring Before Leaving Home
In addition to learning a few new phrases and catching up on the local news, I try give myself a headstart on two integral pieces of foreign culture that interest me the most: food and music. Usually I'll buy a cookbook specific to my destination, because it's a great way to get a sense for dishes that might be on a menu, and start to think about the local specialties I might want to try. Back home, I'll already have recipes on hand to duplicate my favorite meals!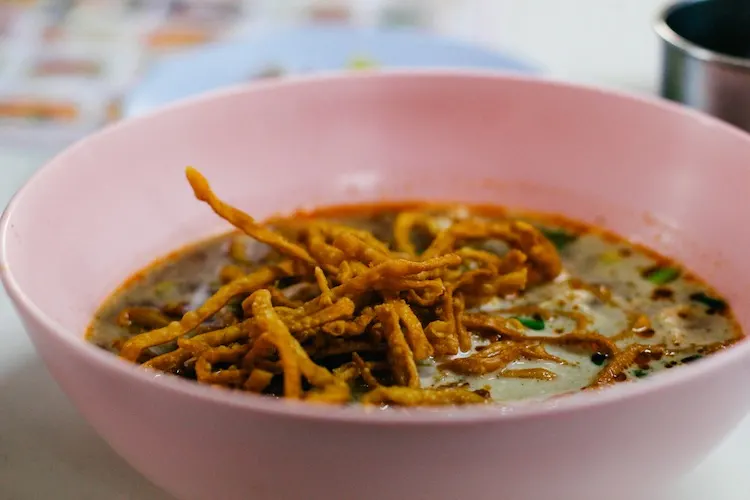 Music has always had a way of connecting me to a certain time or place, so before a trip, I often make a playlist with music that originates from my destination. I'll listen to the playlist while I'm packing, and then again throughout the trip. Hearing a soundtrack that's in tune with my surroundings adds a new dimension to everything I'm seeing. On my last trip to Hong Kong, I listened to a Cantopop playlist on repeat, which also doubled as great background music for the video I made with photos from my trip.
2. Embrace the everyday activities
I'll never forget the time I tried to buy produce at an Italian grocery store, or the time I tried to mail a package home from Thailand. Each of those errands turned into a complete comedy of errors as I learned that culture is present even in the most common places. Oddly, even the mundane becomes interesting when you're overseas, because every country has its own quirks in the way that everyday things are done.
3. Choose your accommodation wisely
I know. It's so tempting to stay in a chic hotel with all the comforts of home. Sometimes that's the best decision, but accommodation can also be the easiest way to live like a local. Last time I was in Paris with friends, we rented an apartment in the Latin Quarter. We spent every morning at "our" local patisserie and sipped noisettes without hearing any English whatsoever. It was such a refreshing way to experience Paris, and our charming apartment was far more memorable than a sterile hotel room.
Another alternative is to consider a homestay, even for just part of your trip. When I traveled through Japan, I stayed one night with a family that lived in a small town outside of Kyoto. All we did that evening was make dinner as a family but it completely transformed my entire experience and my perceptions of the Japanese culture. Sites like homestay.com and homestayinternational.com can match you with a homestay family.

4. Attend a Festival or Sporting Event
Observing the Gion Matsuri festival in Kyoto and lighting fireworks on Guy Fawkes' Night in Canterbury are two of my favorite travel memories because they were such a unique way to get a sense for the local culture. If your trip doesn't coincide with a holiday, check out a sporting match. I was thrilled to attend an Australian Rules Football game in Melbourne. It's a huge part of the culture there, and I'd never seen anything like it!
5. Consider Solo Travel
Finally, traveling solo might seem daunting if you've never done it before, but I think that it really is the best way to immerse yourself in a new culture. With a travel companion or a group, you're less likely to branch out, while traveling alone forces you out of your comfort zone. Solo travel also allows you to observe in a way that you might not otherwise, and it's amazing what you can learn just by watching and listening. While it's enticing to jump in and engage, sometimes the best way to understand a culture is by watching.
Do you have any more tips for immersing yourself in a local culture while you travel?
---
Massive thanks to Jessica for another great post!
About Jessica
A Midwestern girl turned southern Californian, Jessica Corson knows how to live life out of a suitcase without foregoing her beauty and fashion favorites. She has lived and studied on four different continents, regularly criss-crosses the US for business, and uses her vacation days to embark on new adventures whenever she can. Jessica blogs about where travel meets style at The Belle Voyage.