There was a time when hotels or villas were pretty much your only option while on holiday or travelling. We all accepted this and didn't question if there were any other options available.
If you were travelling on a budget you have to stay in a hideous budget hotel and there was very little flexibility. These days we have so many accommodation options. In fact, we have so many it can be difficult to choose which is best!
When your booking your accommodation it can be complicated too!
Here are some of the best accommodation options while you're travelling and why they might be a good option for you…
Hostels
Best for: Solo Travellers + Budget Travellers
First things first, hostels aren't always the budget option. Hostels are evolving and they're quickly becoming a great option for the mid-market traveller. People, like me, who can't always afford a luxury hotel but don't want to stay in a boring budget hotel. I like boutique hotels that offer something different and quirky and this is exactly what these luxury hostels have.
Hostels used to be over-packed bedroom filled with bunk beds and smelly backpackers but can now be a boutique experience. Boutique hostels usually have private rooms as well as cheaper dorm rooms. There are communal areas where you can meet people (great for solo travellers) and also have some space away from the confines of your bedroom. They have fully equipped kitchens too so you can save money on your meals.
My favourite hostels are KEX in Iceland and Generator in London.
There are also the super budget hostels available where you're sharing a room with up to 20 people. It's great if you're on a strict budget and you've got a good pair of ear plugs!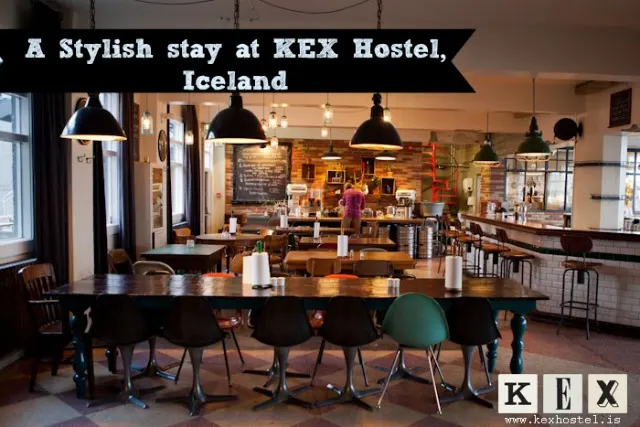 Hotels
Best for: Luxury travel + Weekend Breaks
When it comes to hotels I often use the phrase, 'Go big or go home!' I don't mean big in size, I mean big in features.
What's the point in staying in a 2* hotel? It might be affordable but it'll be horrible. It will be a cookie cutter hotel room with cream walls and views to another concrete block of a building. Every room looks the same, no matter where you are in the world.
If I'm staying in a hotel I want it to be luxurious. I want a swimming pool, breakfast in bed, fluffy pillows, a mini bar, an enormous bath, toiletries worth stealing and a huge robe and slippers.
If I can't afford a luxury hotel then I'll go for a more affordable accommodation option.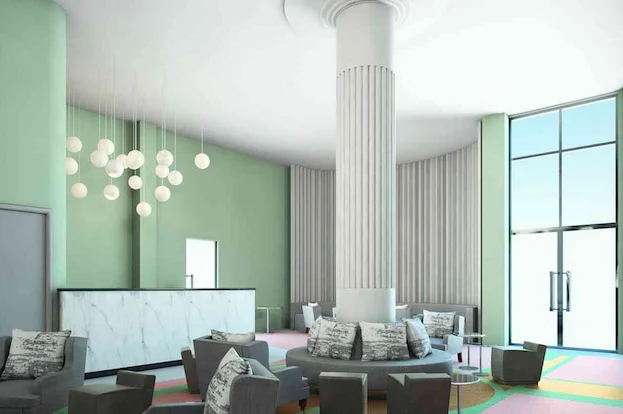 Metropolitan by Como in Miami
Apartments
Best for: Long-term travel + families + groups
I love renting apartments when I travel. It's great to have the extra space with a living room and the flexibility of a kitchen. When you're travelling for a long time, it's often nice to have a space to call home and feel more settled than you ever could in a hostel or hotel.
Apartments are much easier if you're travelling with kids so you can cook for them and adults have somewhere to sit once the kids are asleep. If you're travelling with a group of people, apartments are really affordable, especially if you're prepared to squeeze a few extra people in.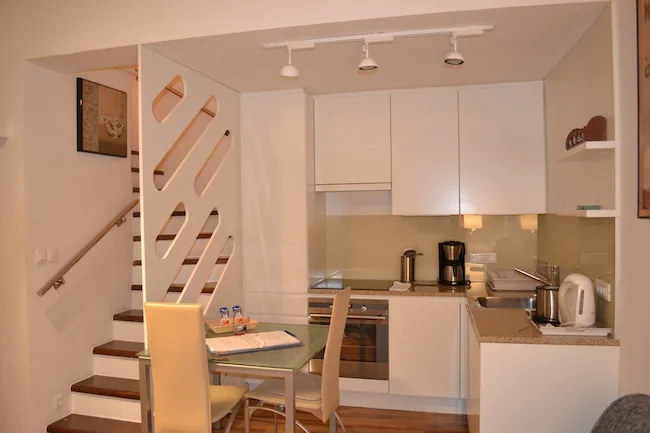 Central Apartments in Ljubljana, Slovenia
Apart'hotels
Best for: An easier and more luxurious apartment experience
Apart'hotels are a new one for me. As the name suggests, they're a combination of apartment style rooms with hotel features. You have the reception, the cleaners, newspapers, a gym, breakfast and sometimes room service like you would in a hotel but you have an apartment rather than just a single hotel room.
I'm a big fan of Citadines Apart'hotels after staying in lots of their properties last summer.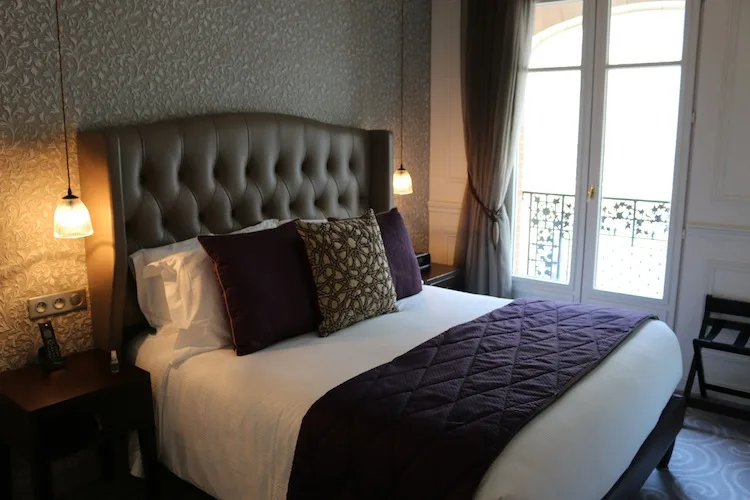 Citadines Suites Louvre Paris
Guesthouses
Best for: Budget travellers and unique experiences
Guesthouses are most common in Asia and they're usually small and budget friendly. They range from beach huts to small hotels, little bungalows or rooms in a person's house like a B&B.
You can often barter with guest house owners over the price or at least get your breakfast included for free.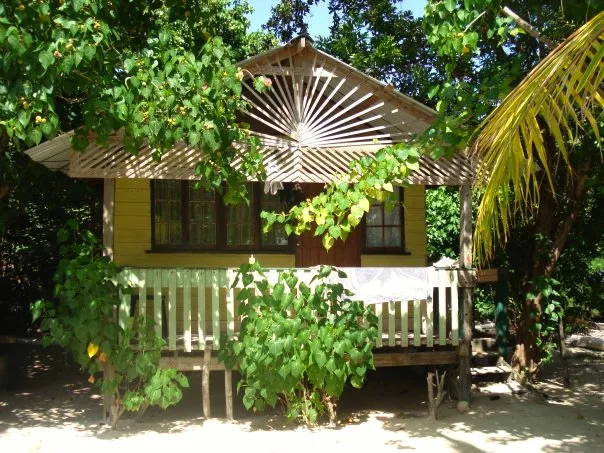 Time 'n' Place beach huts in Jamaica
Homestays
Best for: Local experiences
If you want to get a real feel for the local culture then you can opt for a homestay where you live in the house of a local family. You'll have your meals with them and one member of the family will often take you under their wing and show you around.
Couchsurfing
Best for: Local experiences and budget travellers
Couchsurfing is a community website where you can seek out hosts and sleep on a person's couch (or spare room if you're lucky) absolutely free. Your host will usually show you around town and you'd be expected to hang out a bit rather than just use their place as a free crash pad.
This can be a great way to get to know the local area and many travellers swear by it.
Airbnb or private house rental
Best for: Budget travel, luxury travel, long term travel, groups, families and local experiences
Yes, private house rental is a great option for pretty much every type of traveller. Air bnb is the most popular website to find homes to rent but there are a lot of alternatives out there too. This is basically where you rent out a person's home for the duration of your stay. The person may live abroad or go and stay with friends or family during the dates you've booked.
The houses are always clean, clutter free and relatively unpersonalised (it's unlikely you'll find family photos on the walls) but they do have a family home feel with everything you'd need.
You'll find everything from tiny apartments to enormous and luxurious houses.
House sitting
Best for: Long term travel, flexible travel and budget travel
House sitting usually involves joining a community website and keeping your eyes peeled for the dream opportunity. It worked when a homeowner is going away and they're looking for someone to stay in their house to look after it and possibly look after their pets and garden too.
It's a win win situation because the homeowner doesn't need to worry about their house and gets a free pet sitter, while the house sitter gets free accommodation and a friendly pooch to play with.
Which accommodation choice is your favourite while you're travelling and do you have any other options to add to the list?