Can you take hair straighteners in hand luggage?
Yes, you can! You just need to remove your hair straighteners from your hand luggage when you go through airport security, so keep them somewhere you can quickly remove them from your bag.
You'll also need to remove your hair straighteners from any kind of protective pouch or bag when you put them through the security scanner.
The same applies to:
Curling irons
Hair dryers
Airwraps
Any hair styling tools that are powered by mains plugs
The best bag for taking hair straighteners in your hand luggage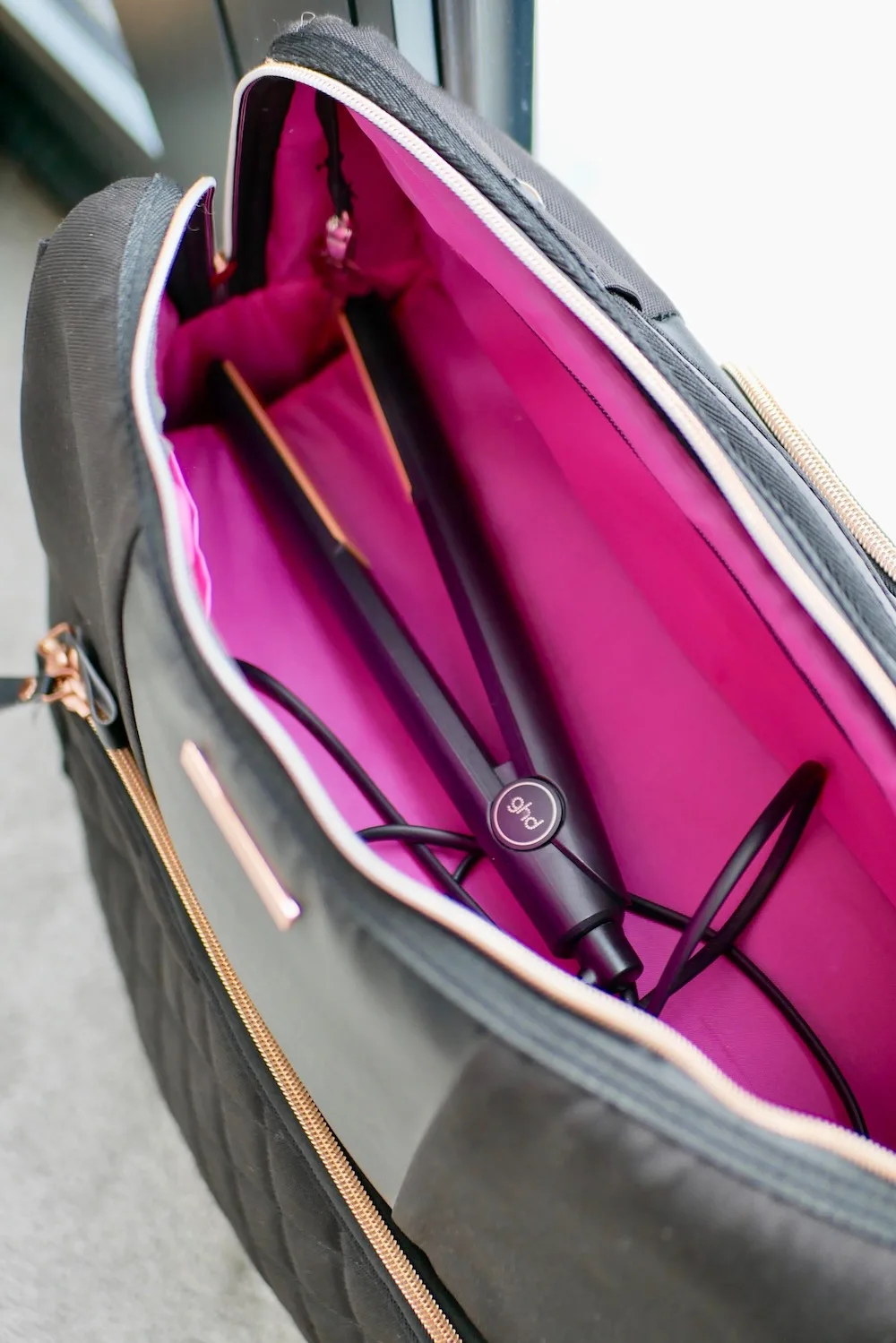 I love, love, love The Travel Hack Cabin Case because it makes going through airport security so easy.
There's an easy access top pocket on the suitcase that you can quickly whip open and remove everything you need at airport security. This means you don't need to open up your entire suitcase and risk everything spilling out!
You can place your hair straighteners, liquids and any other electronics in this top compartment so you can easily get them out and then pop them back in again.
This top compartment is such a game changer!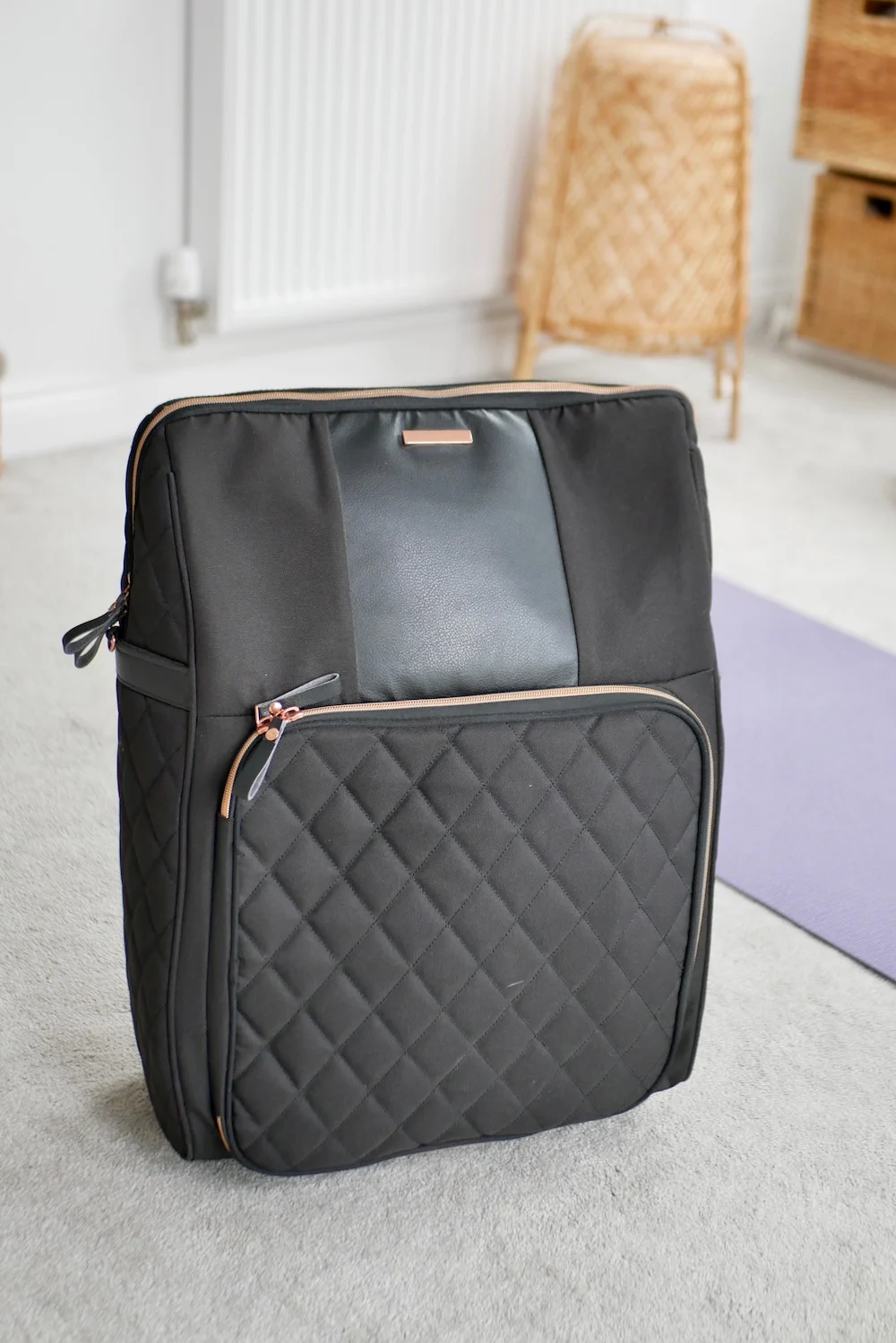 Protective heat resistant bags for hair straighteners when travelling
If you don't have one already, I highly recommend getting a heat resistant bag or pouch for your hair straighteners.
Straightening my hair is often the last thing I do before leaving my hotel and it's annoying having to wait around for my hair straighteners to fully cool before packing up and leaving!
Obviously I wouldn't put them in my suitcase when they're hot! But, you know, that last couple of minutes when they're not fully cool and you're just sat there waiting to put them away!
I like this heat resistant bag as it doubles up as a mat to place your hair straighteners on – which is perfect while you're travelling and at home to avoid damaging any surfaces with your hot straighteners.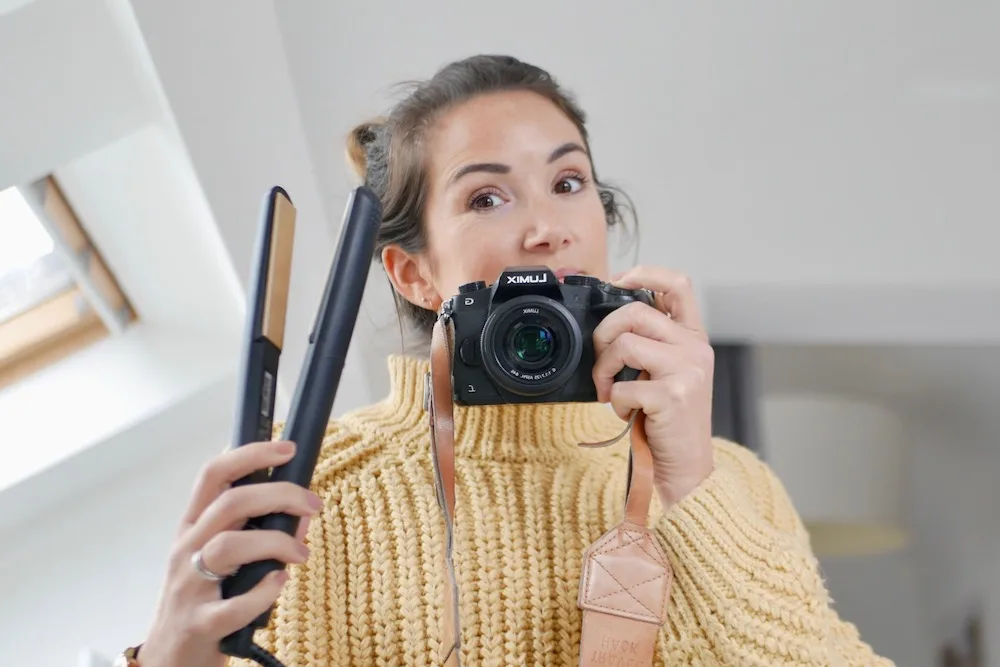 Padded protective case for travelling with hair straighteners
You can also get really nice cases for travelling with your hair straighteners that will protect them from any knocks or bumps.
Personally, I don't use a case like this because I usually travel light and try to avoid bulky things like this.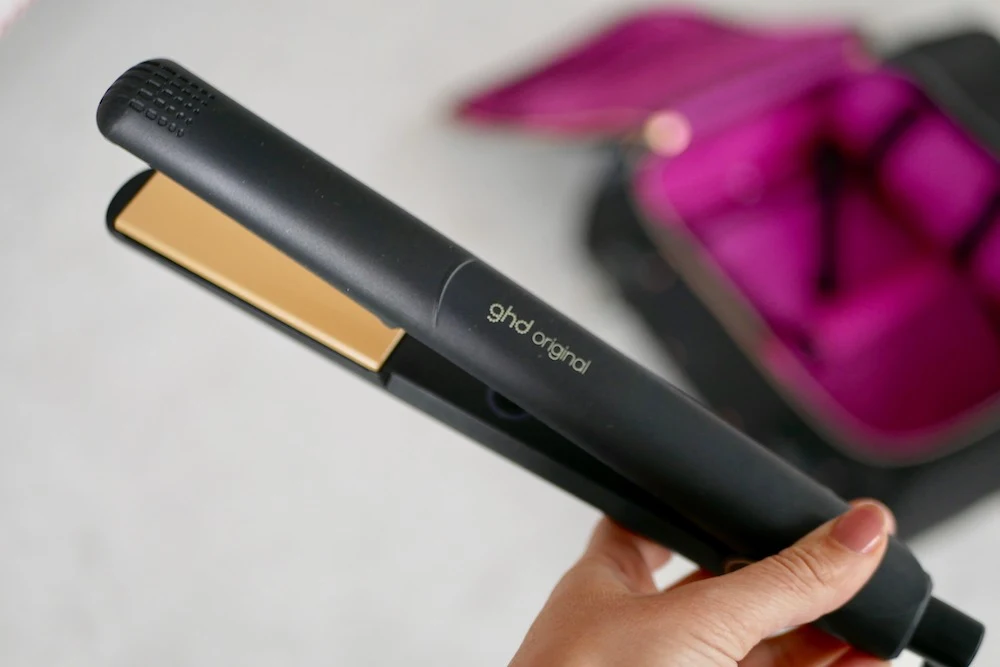 How to protect your hair straighteners in your hand luggage
To protect my hair straighteners in my hand luggage I usually wrap them up inside my clothing. So I'll just wrap them in a jumper or squish them between my clothes.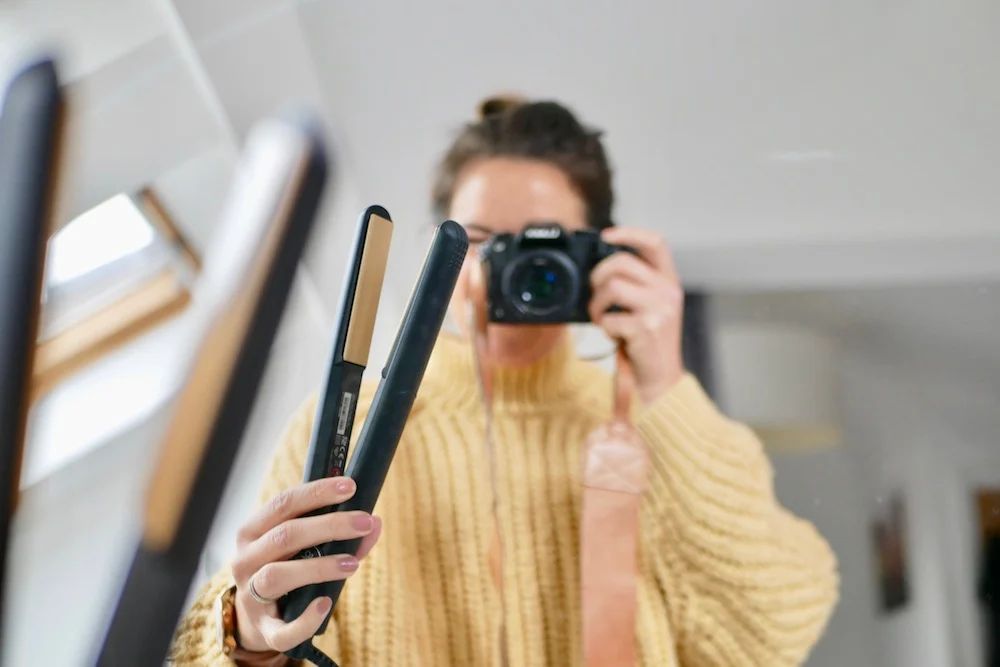 Can I take my hair dryer on a plane?
Yes, you can take your hair dryer on the plane too but, once again, you just need to remove it from your bag at airport security.
It's worth checking with your accommodation to see if they provide a hair dryer before packing your own. It might not be the best hair dryer in the world but most accommodation will provide one for you so there's no need to pack your own.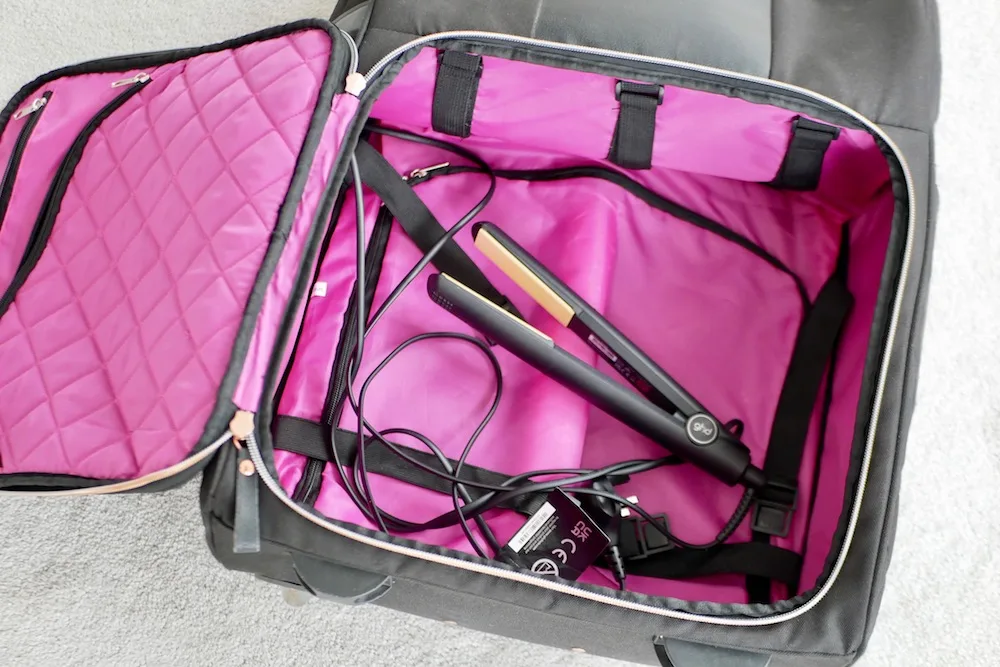 Should I get a mini hair straightener for travel?
NO!
I bought a mini hair straightener once and it was rubbish. I thought it would be good for my fringe and wispy bits of hair around my face. Yes, it was smaller but it still had the same long cable and plug so didn't save an awful lot of space in my luggage.
Don't waste your money and stick with whatever hair straightener you use at home.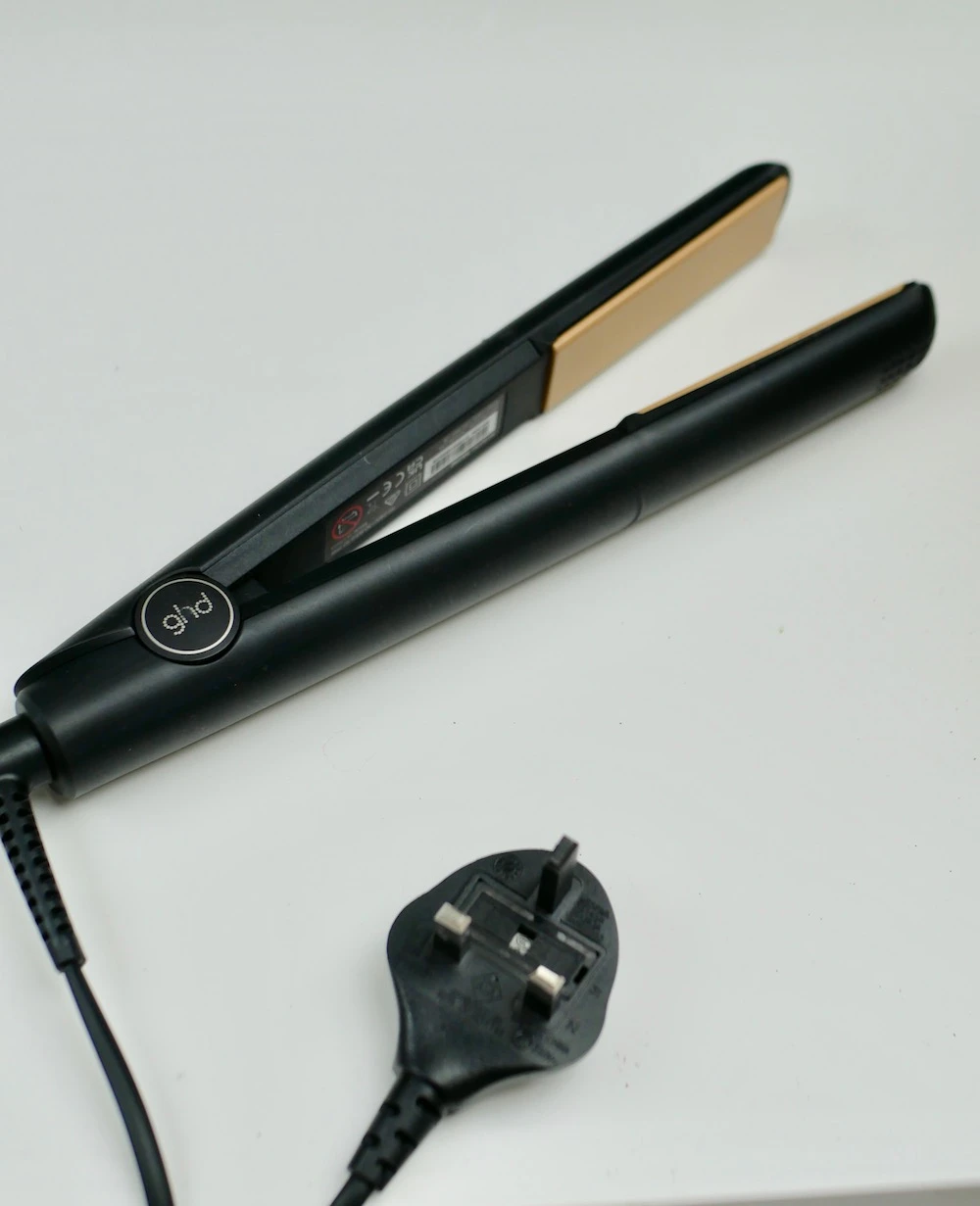 Should I put my hair straighteners in my checked luggage?
If you are checking luggage then it is easier to put your hair straighteners into your checked baggage. It just saves you the hassle of having to remove them at airport security.
But if you're worried about losing your luggage and can't live without your hair straighteners then it's not a big deal to take them in your carry-on bags.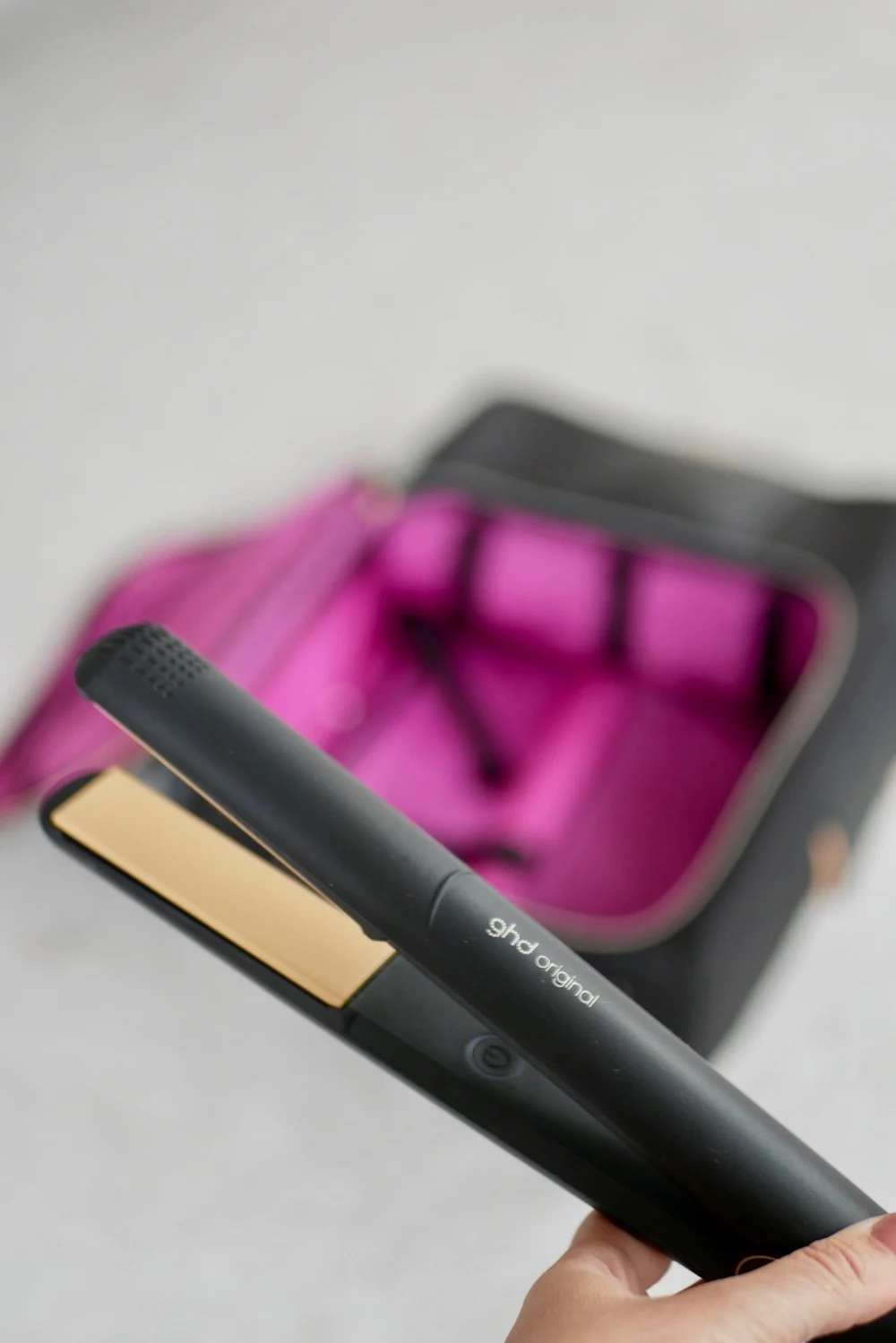 Will my hair straighteners work abroad?
Your hair straighteners might not work abroad due to the difference in voltage.
The UK, Europe, Australia, the UAE and most of Asia and Africa use 220-240 volt plugs.
But North America, South America, the Caribbean and some other countries use 110-120 volt plugs.
Here's a list of all the countries and what plug voltage they use.
Many devices are dual voltage and will work in both areas.
Devices that aren't dual voltage might not work at all, or they might work, just not very well.
You can buy converters but they're not recommended as they can blow fuses and aren't reliable.
If you aren't sure what voltage your straighteners are, it will usually say on the plug.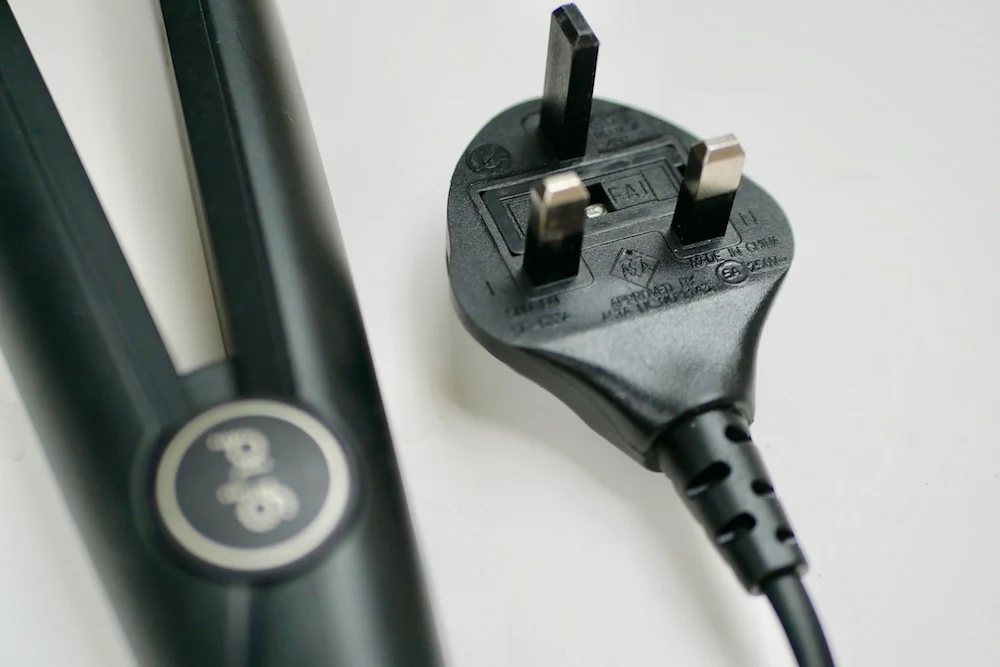 What's the best hair straightener for travelling?
I'm a die hard GHD fan and, after trying other brands and speaking to my hairdresser, I believe the GHD Originals are still the best.
I also have a Dyson Airwrap which I LOVE. But I very rarely travel with it because it's bulkier and doesn't work everywhere as it doesn't have dual voltage.