Going on holiday with the kids has the potential to be simply spectacular or an unmitigated nightmare. Expecting the unexpected is rule number-one, but selecting the right place is always the most important thing.
When I first had George I imagined I'd take him anywhere and everywhere, regardless of whether it was 'child-friendly' or not. In theory, this is possible – especially with a tiny baby who doesn't need much entertainment. But in reality, it isn't that easy – especially as they start getting older and want to play and shout and constantly be on the move.
Just because you can get the kids to a certain place it doesn't mean you should. A genuinely family friendly holiday is about keeping everyone happy (especially mum!) without costing a small fortune (easier said than done).
This can take a lot of planning and research so we've done the hard work for you and put together a helpful guide for parents looking to take their kids away.
Here are a few things to think about before booking your family holiday:
Do you want to fly?
If you're flying, what's your max flight time?
Do you want it to be hot, warm or cool?
What kind of activities do you want to do?
Do you want to self cater, eat out or go all-inclusive? Or a little bit of both?
Would you prefer a hotel with lots of activities, a private villa with space or a centrally located apartment?
And a quick tip is to pack light and remember to get your family travel insurance when you book your holiday!
Here's a quick rundown of 10 brilliantly family-friendly holiday locations in Europe that will not break the bank:
1. The Algarve, Portugal

First up, with such incredible beaches and wonderfully family friendly resorts all over the place, it is almost impossible to go wrong with the Algarve. Praia da Rocha near Portimao is an undeniable highlight of the region, where all the beauty and splendor you'd expect from the Algarve is further sweetened by beaches that aren't nearly as crowded as elsewhere. And of course, a day with the kids at Aqualand close to Alcantarilha is an absolute must.
2. Brittany, France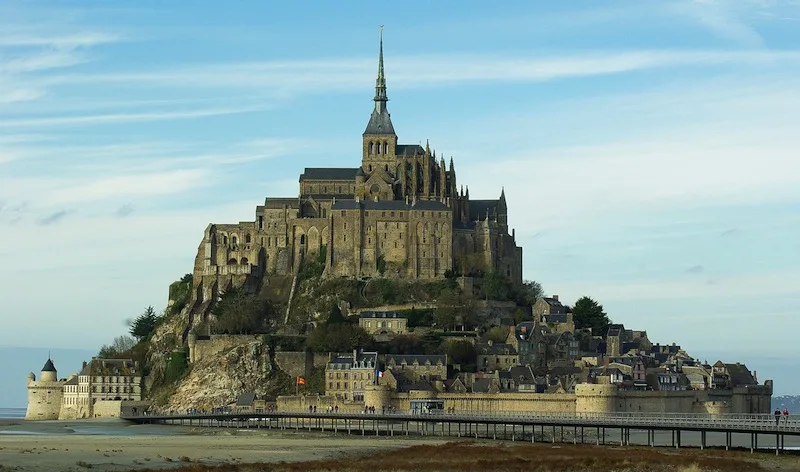 Brittany is easily reachable by ferry with Brittany Ferries running regular ferries from Portsmouth into St Malo – the gateway to Brittany and the west coast of France. For this very reason, Brittany represents the ideal place to pack the car and head out to for an extraordinary family holiday.
It's certainly worth taking a look on Brittany Ferries website and seeing what holiday deals in France are available for ferry + accommodation. As a family holidaying with children, it's so much easier to travel to France via ferry rather than flying. You've don't have to stick to a limited amount of luggage, there's less stress about checking in, the journey is easier because you have so much space, there are restaurants and cafes on board and you don't need to worry about hiring a car in your destination as you already have your own car with you.
Explore the most beautiful beaches in France from Saint Malo to La Baule, before heading a little further inland to take in the sights of some of Europe's prettiest towns and villages. And of course, you simply cannot head to Brittany without taking the time to visit Mont Saint Michel – the kind of breathtaking sight the kids will simply never forget.
3. Menorca, The Balearic Isles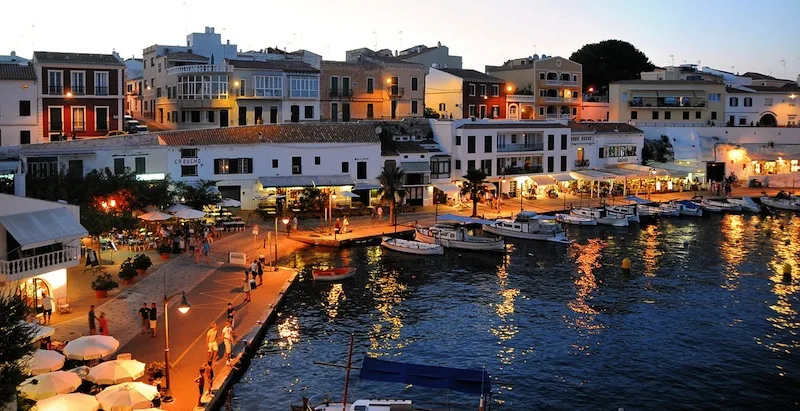 If you're familiar with Majorca, the island of Menorca is a relatively similar in many ways – only infinitely quieter and more family friendly. It's a little like taking what you might expect from a standard holiday in the Balearic Isles and injecting it with a delightful tranquiliser. The beaches are absolutely stunning, the nightlife is far less frantic and the whole place seems to have been crafted from the ground up with families in mind. And given the fact that it's only a couple of hours from the UK, it's blissfully easy to get to as well!
4. Edinburgh, Scotland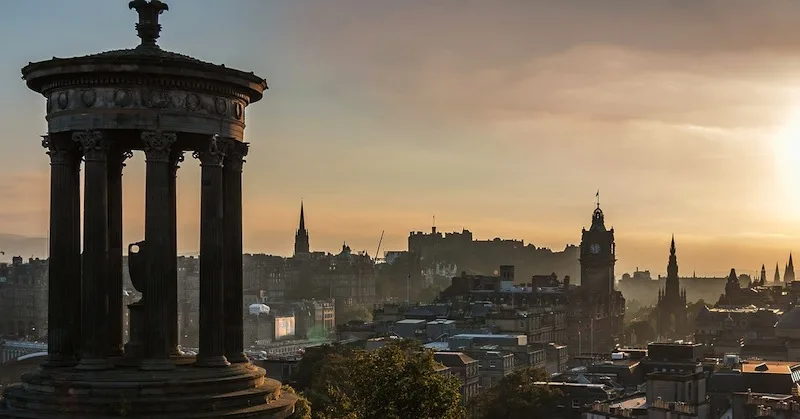 If you'd prefer to keep things on this side of the Channel, why not soak up the incredible culture and wonder of Edinburgh? There's a brilliant buzz about Edinburgh that's hard to put your finger on, though is nonetheless the stuff dream family holidays are made of. Take a trip around the Castle, get up close and personal with sharks and seals at Deep Sea World and test your nerve at the always-enjoyable Edinburgh Dungeon.
If you're an adventurous family then why not consider this epic 9 day Scotland itinerary.
5. San Sebastian, Northern Spain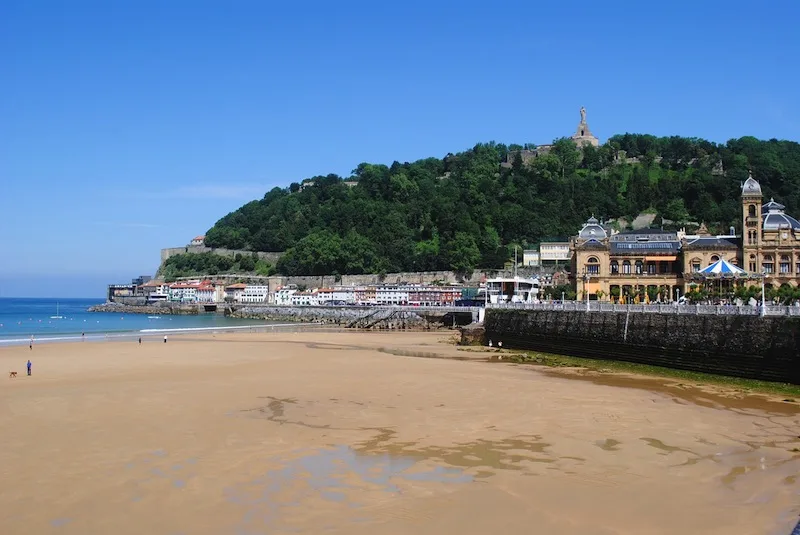 It's said that most Spanish towns are brilliantly suited to kids, but San Sebastian never fails to top the table as a real front-runner. With its vibrant town centre and world-famous crescent beach just a stone's throw away, San Sebastian never fails to charm visitors. Another reason it's on this list is you can now take you car on the ferry from Portsmouth to Bilbao and you're just over 1 hour journey in your car away from San Sebastian.
The city itself is an absolute joy to explore, bursting with the kind of incredible architecture that will make kids (and adults alike) feel as if they're actually strolling through the pages of a storybook. The Monte Igeldo amusement park never fails to score high with kids of all ages, the century old Aquarium is truly unmissable and the stunning Cristina-enea Park promises picnic potential a-plenty!
6. Lopud, Croatia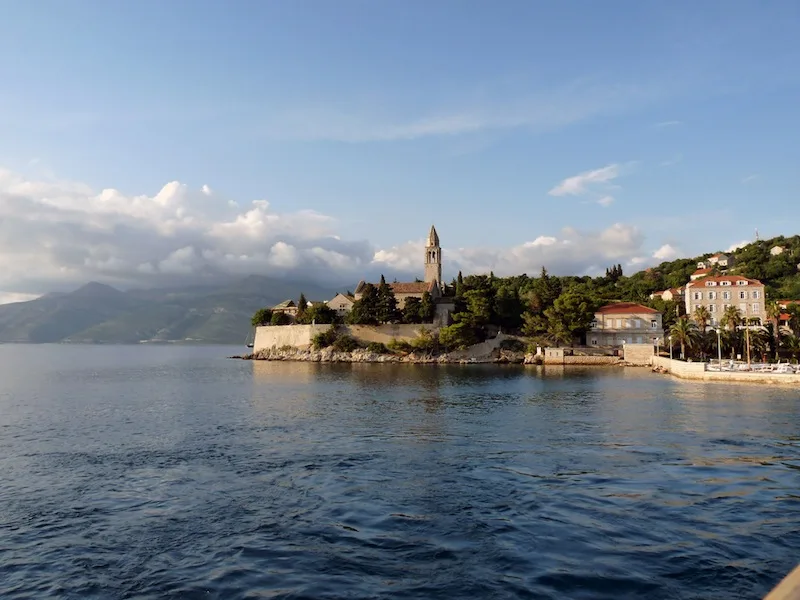 Chances are you haven't already heard of Lopud and this is exactly why you should definitely check it out. Much of Croatia may be famed for its annual tourist clientele of rich, beautiful and oh-so stylish youngsters, sipping Champagne and cluttering the bars 'til all hours. The island of Lopud however is quite to the contrary – car-free, quiet, relaxed and an absolute mecca for families. It's also close enough to Dubrovnik for a daytrip or two – the best of all worlds and then some!
7. Disneyland Paris, France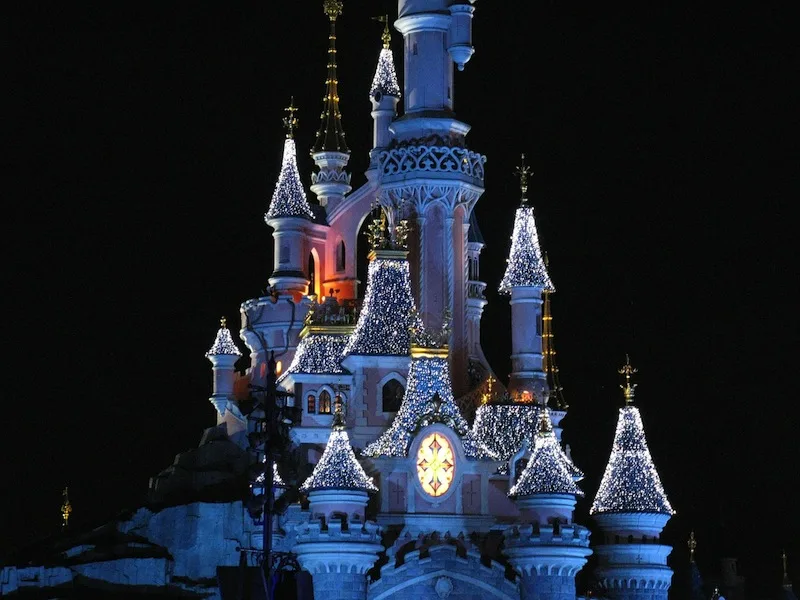 It sounds like the most obvious place that springs to mind for family holidays on the continent…and it probably is! Take the family car by ferry and set off on a joyful drive through the gorgeous French countryside to the twin parks of Disneyland Paris and Walt Disney Studios Park. There's enough entertainment, incredible dining and general merriment to keep the whole family occupied for however long you decide to stay. And as a bonus, there's always the option of heading out to Paris for the day, which is only an hour's drive away!
8. Europa Park, Germany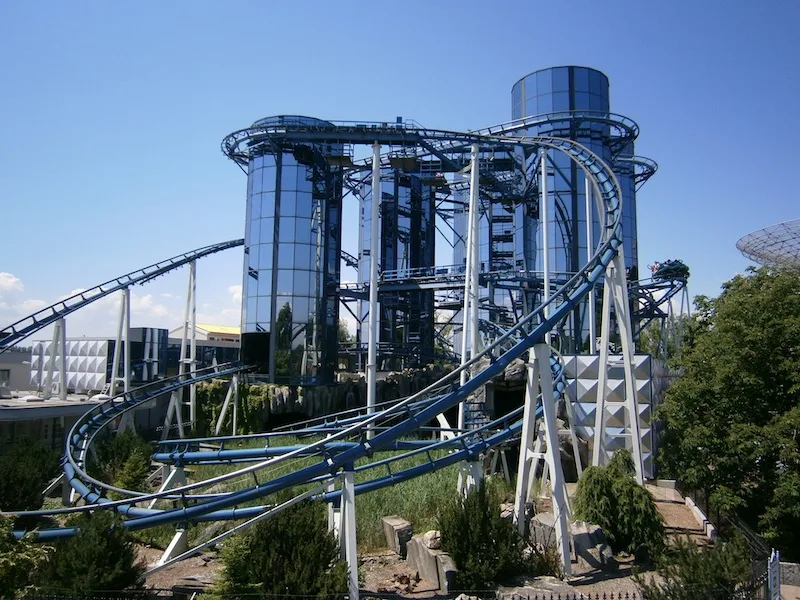 Don't fancy following the crowds to Disneyland Paris? Well, how about the German equivalent near Baden-Baden – Europa Park is the stuff of dreams for thrill-seeking families. Packed with just as many incredible rides and attractions as the parks of Paris, Europa Park is set out in a variety of zones themed around the countries of Europe. From the canals of Venice to the streets of London, it's actually bordering on the educational…but you might not want to tell the kids that! What's really great about Europa Park is that if you manage to get yourselves here off-peak, you'll have most of the place to yourselves!
9. Corfu, Greece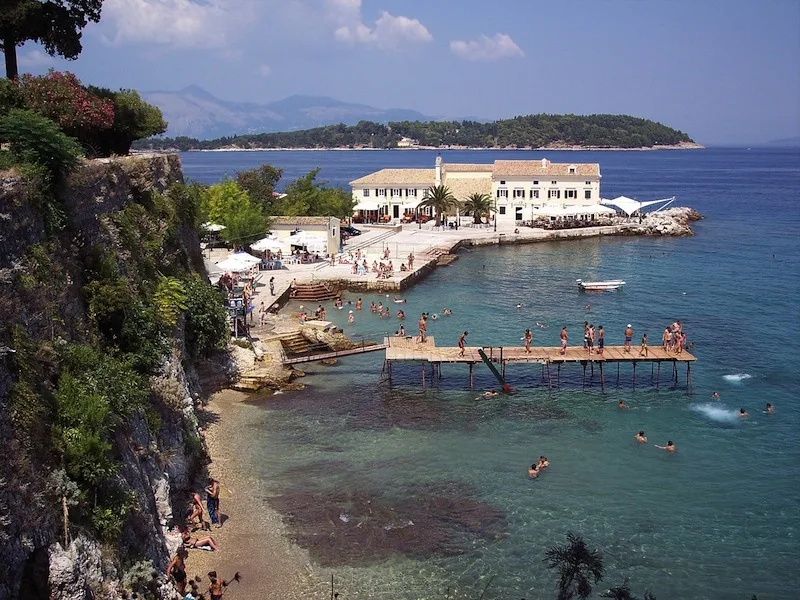 Almost every single one of the hundreds of thousands of Brits that head out to Corfu every year flock to the west and north coasts. So if you're out for something a little quieter and more secluded, it should be pretty obvious…go east! Kalami is earning a growing reputation as an absolute diamond for families, where the usual crowds and clutter are replaced with breathtaking scenery, lovely coastal walks and uncrowded beaches. And as for the food…forget about it!
10. Tenerife, Canary Islands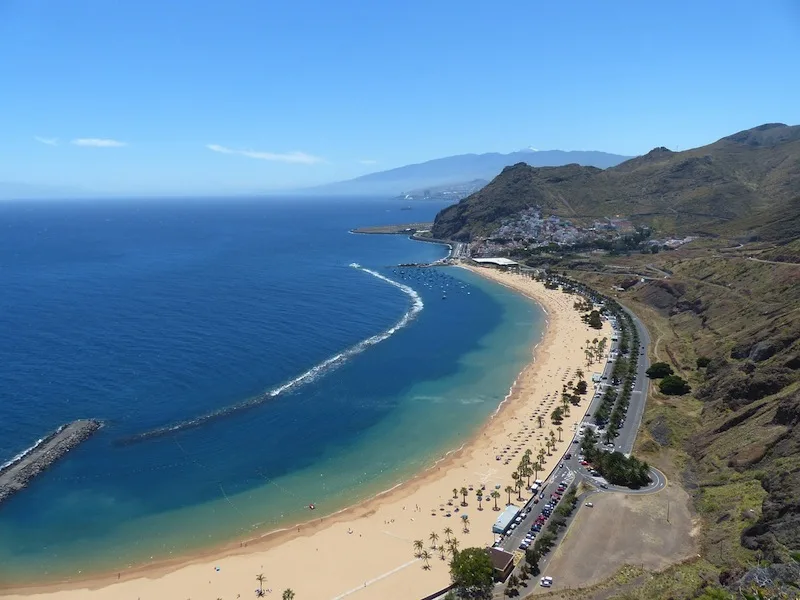 Last but not least, call it obvious and label it a cliché all you like, but Tenerife is a year-round winner with families. First of all, the fact that awesome weather is guaranteed the whole year-round means no worrying about what to do if the elements aren't on your side.
Secondly, Tenerife never fails to feel like a home away from home as you'll probably find that 90% of the folk you meet there are originally from the UK. Last but not least, when compared to the likes of Spain, France, Italy, Germany and any other similar holiday destinations, Tenerife is cheap…VERY cheap. If you can brave the slightly extended flight time, you're golden!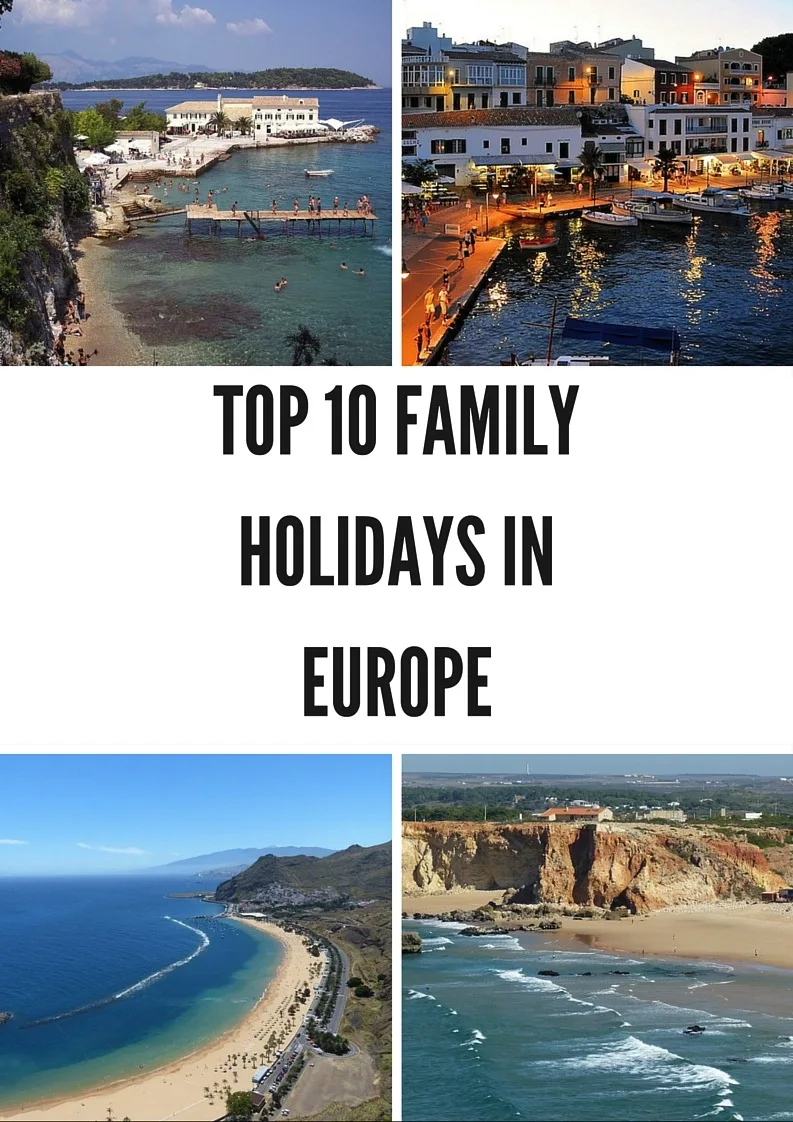 Where do you think is the best place in Europe for a family friendly holiday? The Algarve is number one for me. We went last year and we're heading there again this year for another family holiday.
*This post was in association with Brittany Ferries but, as always, all thoughts and obsessions with finding awesome holidays (even with kids in tow) are all my own! 🙂