Elle recently travelled to Belfast and had an incredible trip exploring the stunning are around the city. If you're looking for a weekend break beyond the city then check out her travel guide to the area around Belfast.
---
She appeared in the distance, slipping into view from behind a dramatic cliff. I stood, stunned, as she glided past slowly, majestically, hypnotically. We stopped and admired the spectacle, and as she disappeared around another rocky outcrop, I wondered if I'd imagined it, if she was just a product of the almost-mythical surroundings I'd found myself in.
But just hours later, as I drove up the jaw-dropping Causeway Coast, there she appeared again, forcing cars to stop at the side of the road to wonder at her beauty. She was real. And she was breathtaking.
The following day, on a remote island that feels like it's been forgotten by time itself, there she appeared again. And on my final morning, as I looked down at a sweeping sandy bay dotted with roaming cows, she disappeared from sight around a tiny village that's home to Ireland's smallest church.
Her name is Thalassa – a Dutch Barquentine ship, with masts and sails and a mermaid bowsprit – and thanks to her constant presence, she became something of a symbol of my trip to Northern Ireland. She looked like she was taken straight from the pages of a fairytale, with billowing sails and an ethereal presence that drew stares and murmurs of surprise from everyone who laid eyes on her.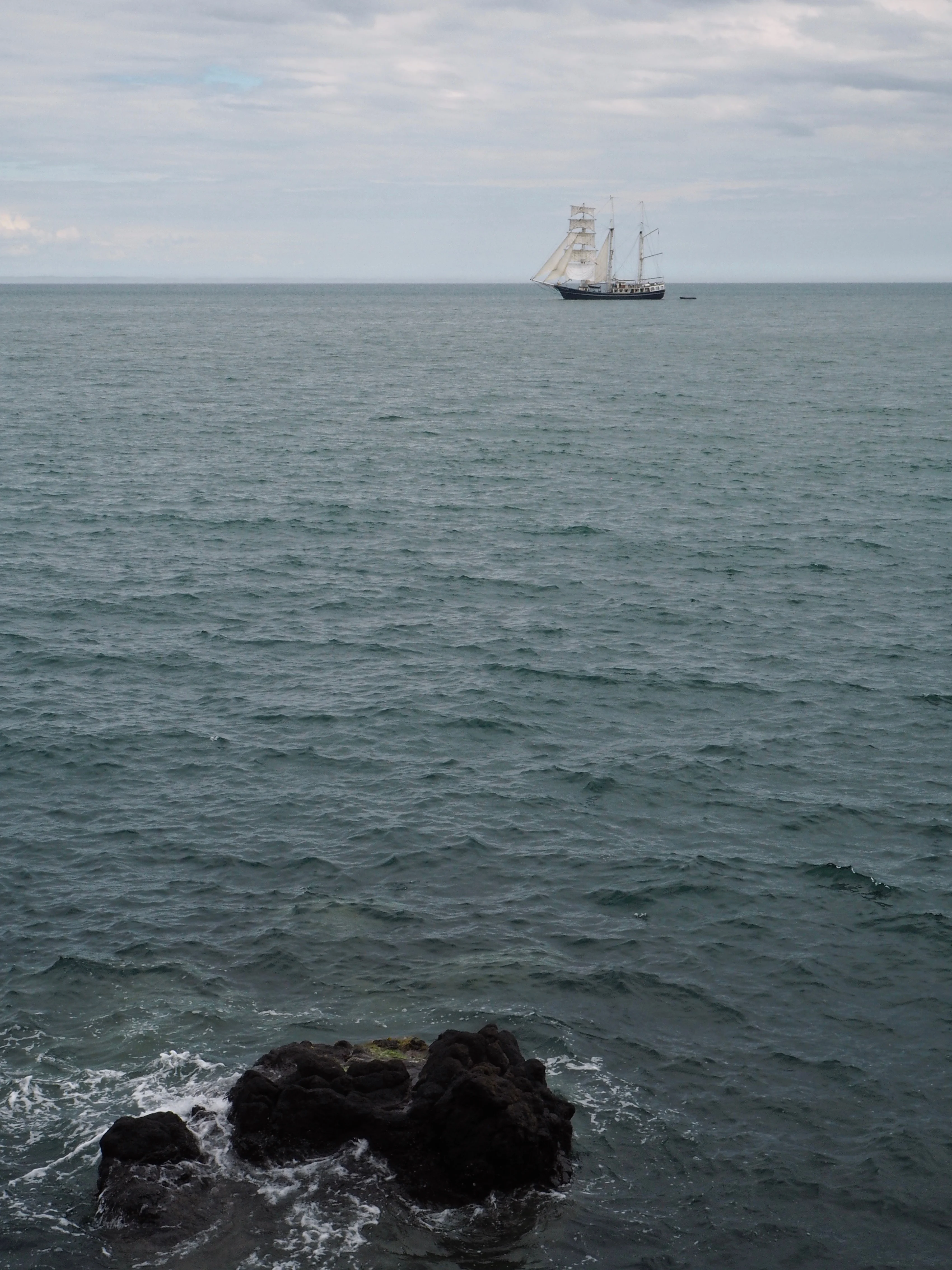 But the strangest part was that she wasn't out of place. I never expected to see such a sight on my visit to Northern Ireland, but as soon as I saw her, she looked right, like she belonged in the scene as much as any tree or bird or cliff.
Because Northern Ireland is like that – it's a slice of utter fantasy, a destination humming with myths and legends, and home to sights that you have to see to believe. It's so surreal that it's no wonder the Game of Thrones creators decided to film the show there.
There's really no way to explain Northern Ireland other than to say that it feels like another world entirely.
And yet it's well within reach. In fact, I immersed myself in this world for just 48 hours – a weekend escape that was about as far from a city break as you could imagine.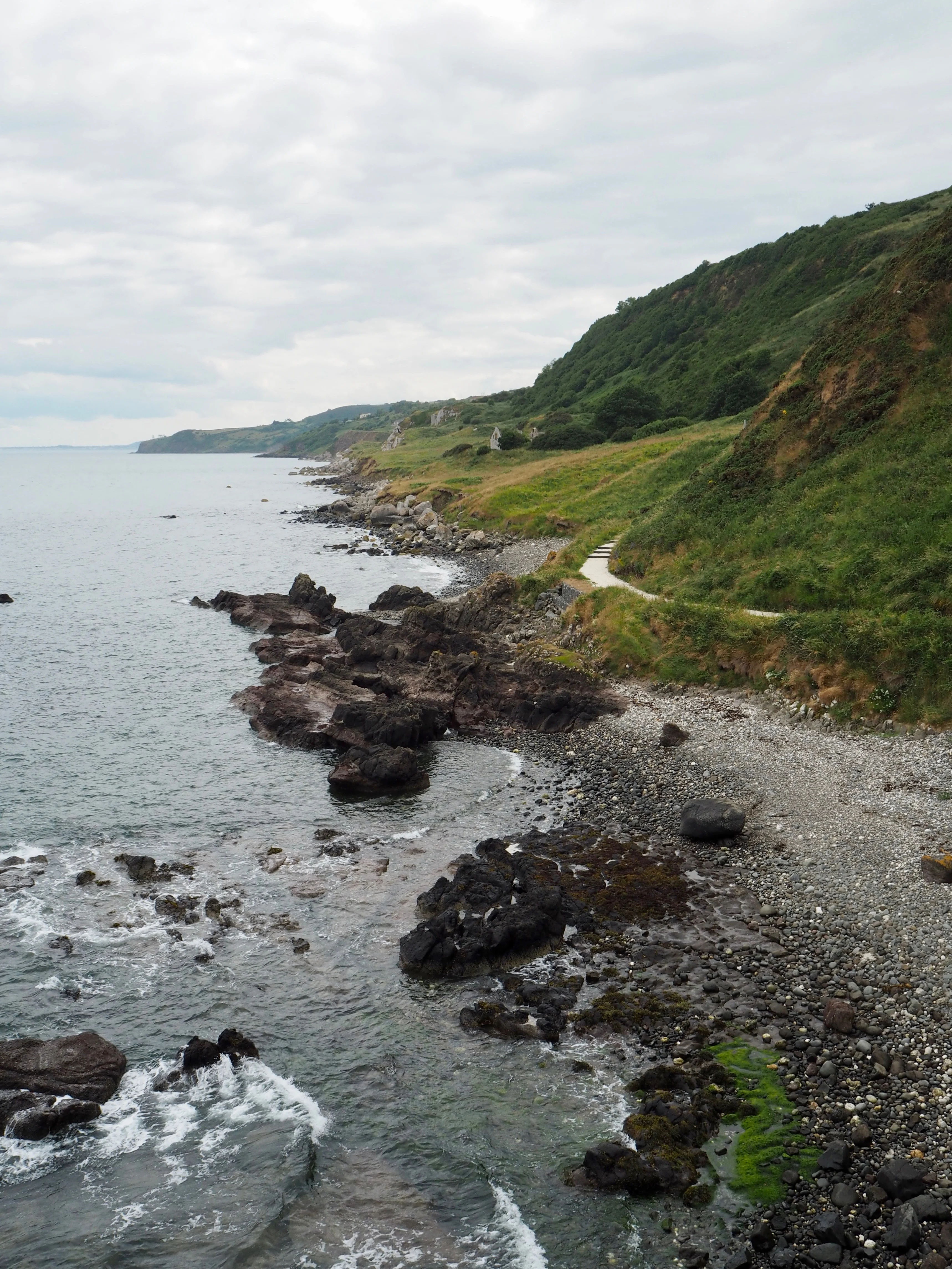 Getting to Belfast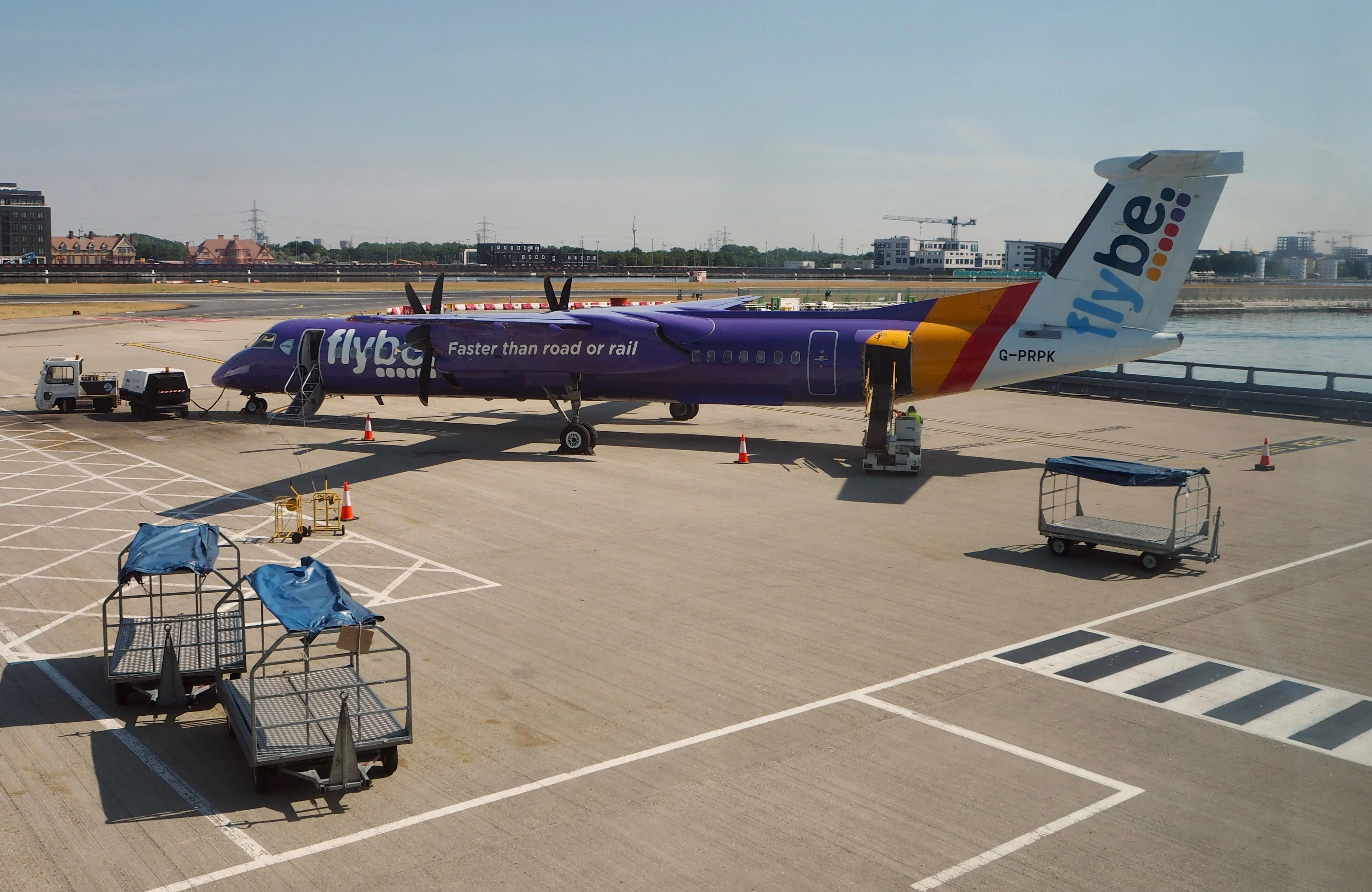 I flew from London City Airport to Belfast City Airport with Flybe, with the flight itself taking no more than 90 minutes. London City isn't my closest airport, but I think it's my favourite thanks to its location and the fact that it's so easy to navigate, with check in and security being as fuss-free as you can get these days.
It makes weekend travel a breeze, and Belfast City is the same – it's just 5km from the middle of the city, meaning you can land and go in no time. So if you are looking for flights to or from Belfast, Flybe is a great choice, and getting to fly on one of those small planes with the propellers (they're called Q400s for any plane buffs out there) is just an added bonus.
Landing in Belfast City, I felt the familiar smugness that I get every time I take a flight within the UK and don't have to go through passport control – honestly, as a non-EU passport holder, this is disproportionately exciting – and I breezed out of arrivals and to the Avis desk.
It's possible to get around Northern Ireland without a car, if you take a tour, for instance, but for the ultimate freedom and adventure, a car is the way to go.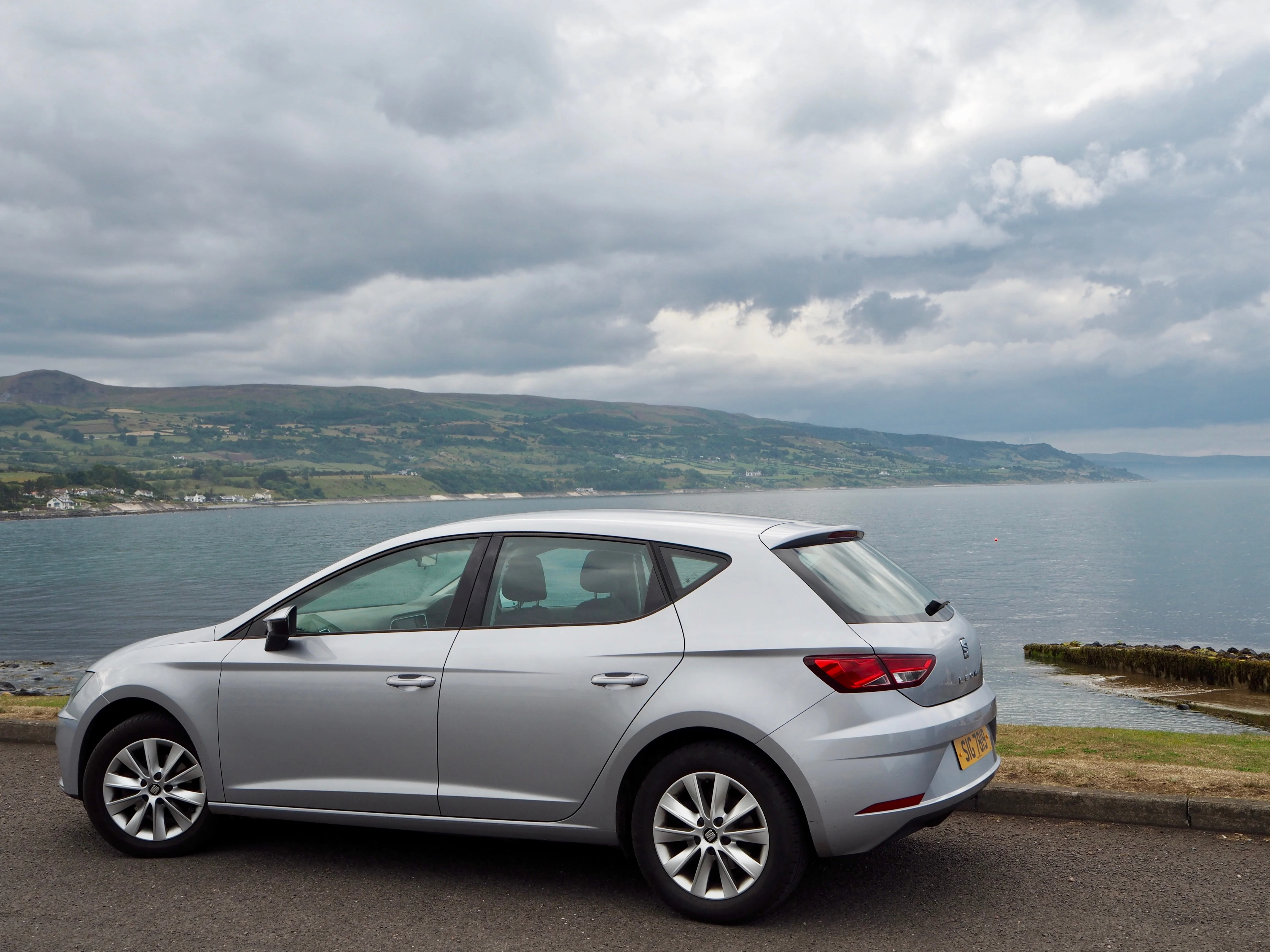 The guy at the Avis desk was chatty and friendly – which became something of a theme with every new person I encountered on my trip – and within a few minutes I had the keys to a lovely silver Seat Leon.
It was time to hit the road!
With The Greatest Showman blaring on full blast, and my phone helpfully cutting in with directions (whoever invented USB points for cars is a genius), I zipped through Belfast and headed north on the Causeway Coast, normal life slipping away with every passing mile.
My first destination was about an hour away: The Gobbins, a coastal cliff walk that was originally created in 1902 by carving steps into the rugged cliff faces of Islandmagee. It was designed by railway engineer Berkeley Deane Wise, who spotted the potential for tourism in the area, and sure enough, thousands of people travelled from far and wide to walk along the dramatic cliff-faces of The Gobbins.
The Gobbins Cliff Path
The Gobbins cliff path fell into disrepair shortly before World War II, and finally closed for good in 1954. Almost 50 years later, Larne Borough Council began campaigning to revive The Gobbins cliff path, and thanks to funding from the EU, it reopened in 2015.
I arrived at the modern visitor centre with plenty of time to spare before my tour, so I grabbed lunch at the cafe (which happened to serve THE BEST jacket potato I've ever eaten), wandered around the exhibition that explained the history of The Gobbins, and arranged some hiking boots to wear on the tour (they can be rented for £5 if you don't have your own).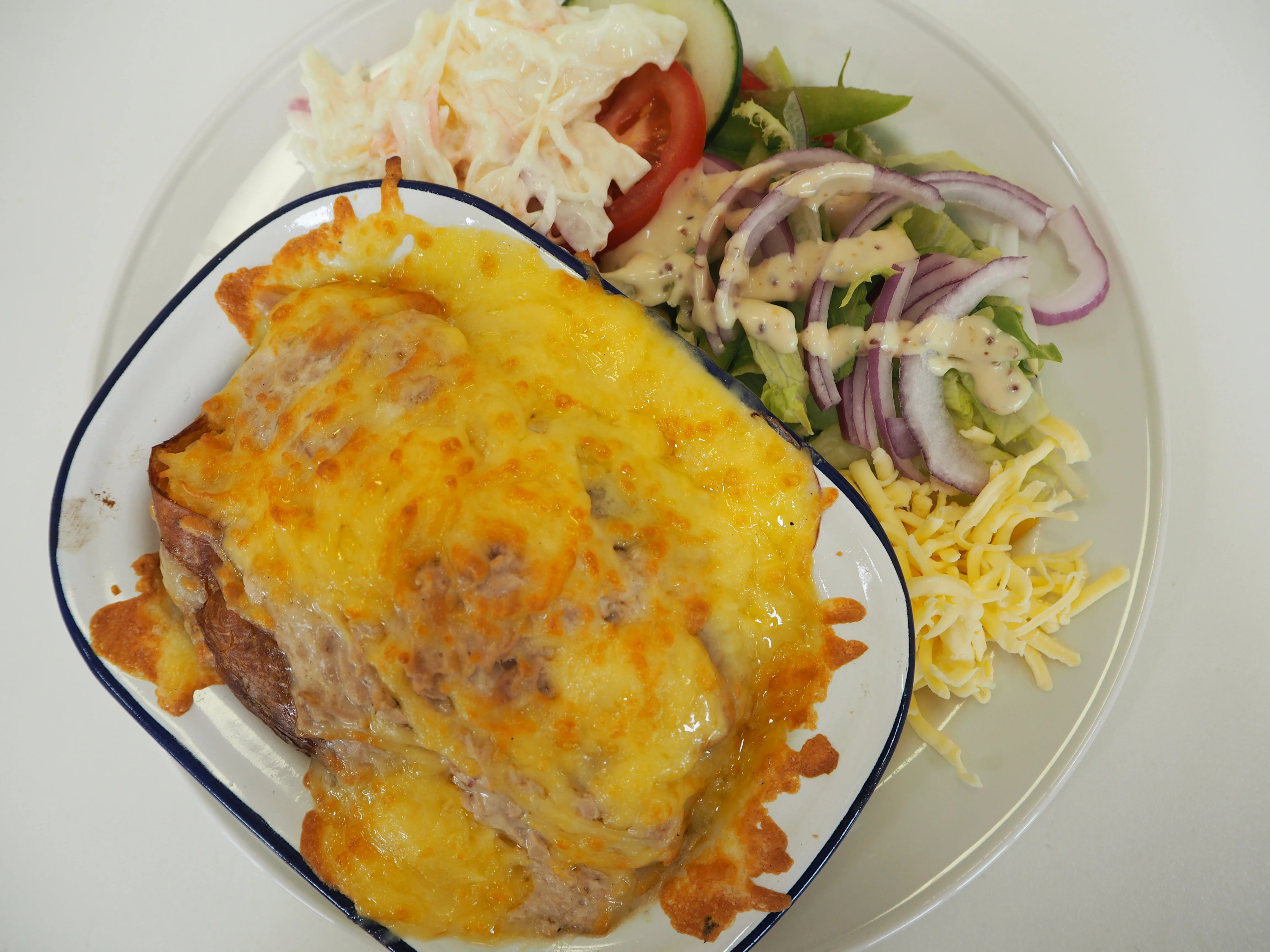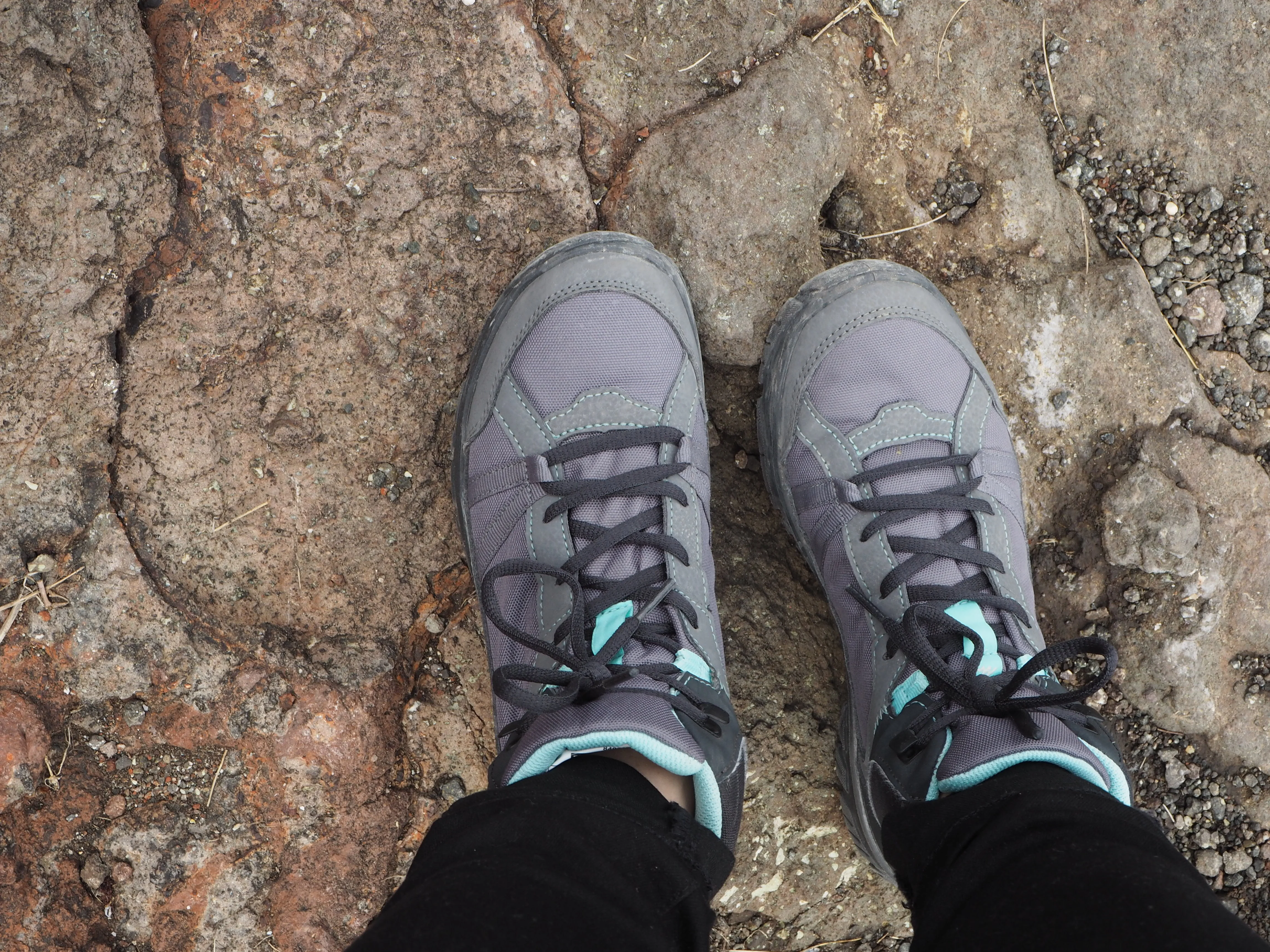 With my belongings safely in a locker, I was directed to the briefing room to start the 2.5 hour tour.
Our guide Robert was funny, informative and warm, and had the whole room laughing within a couple of minutes. With the safety briefing complete, and helmets on, we hopped on a bus and were driven around the corner to the start of The Gobbins walk.
I was a little nervous, as I'm scared of heights and half-expected sheer cliff faces and precarious rope bridges (like Carrick-a-Rede) but thankfully it was nothing like that. The path, which is cut into the cliffs, is quite low, so you're not walking at dizzying heights, and there are sturdy railings all the way along, including on the (thankfully very solid) bridges along the way.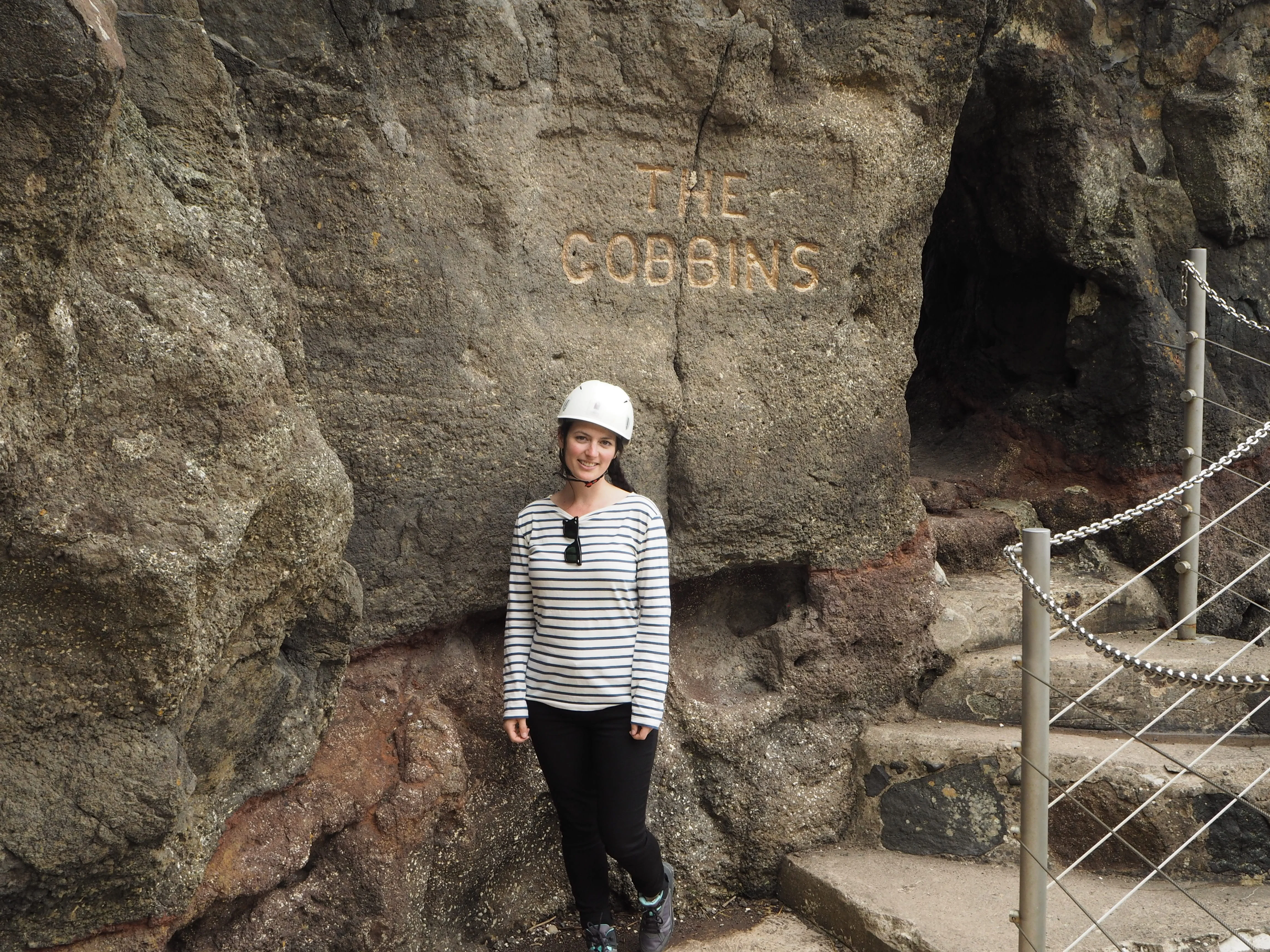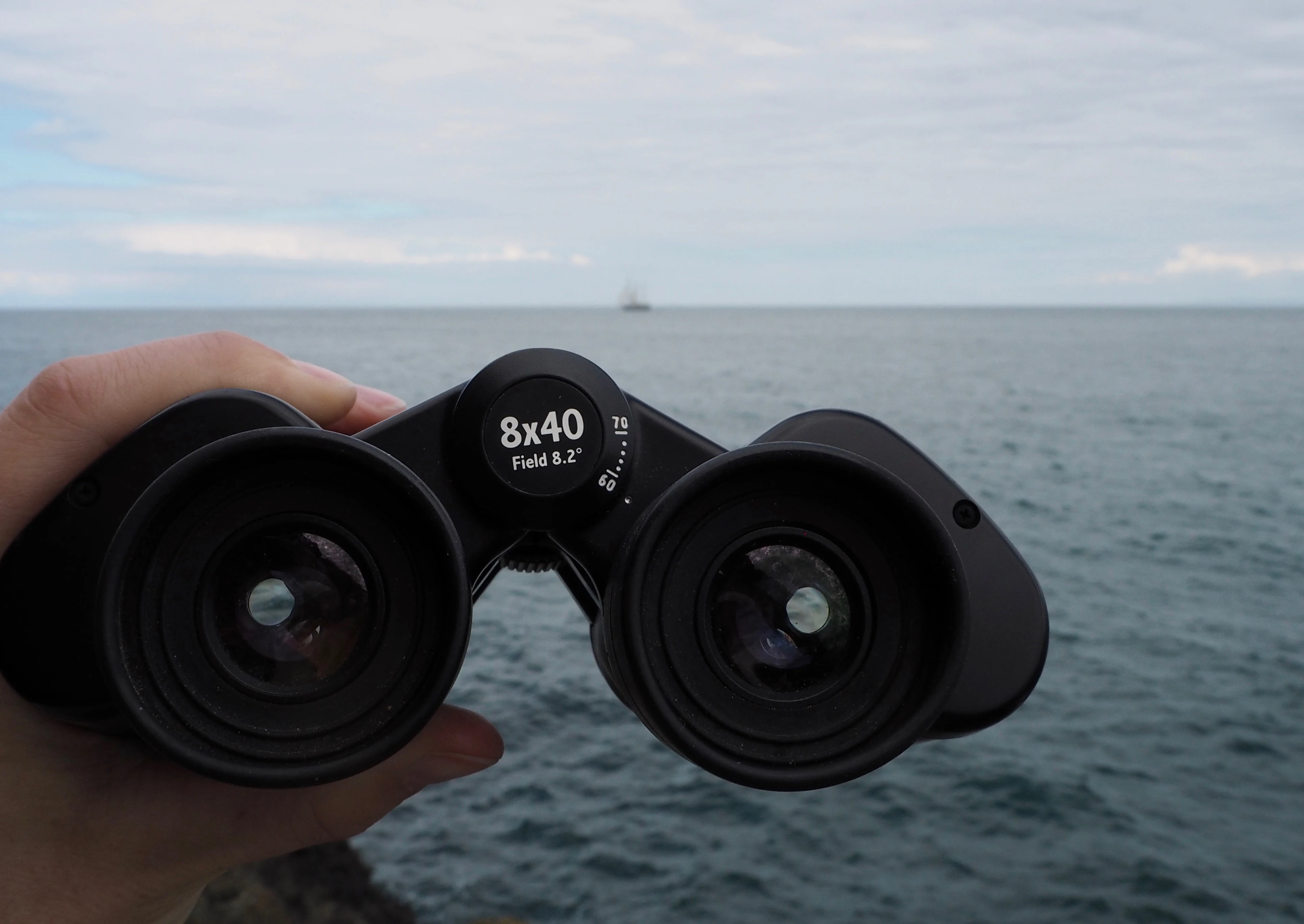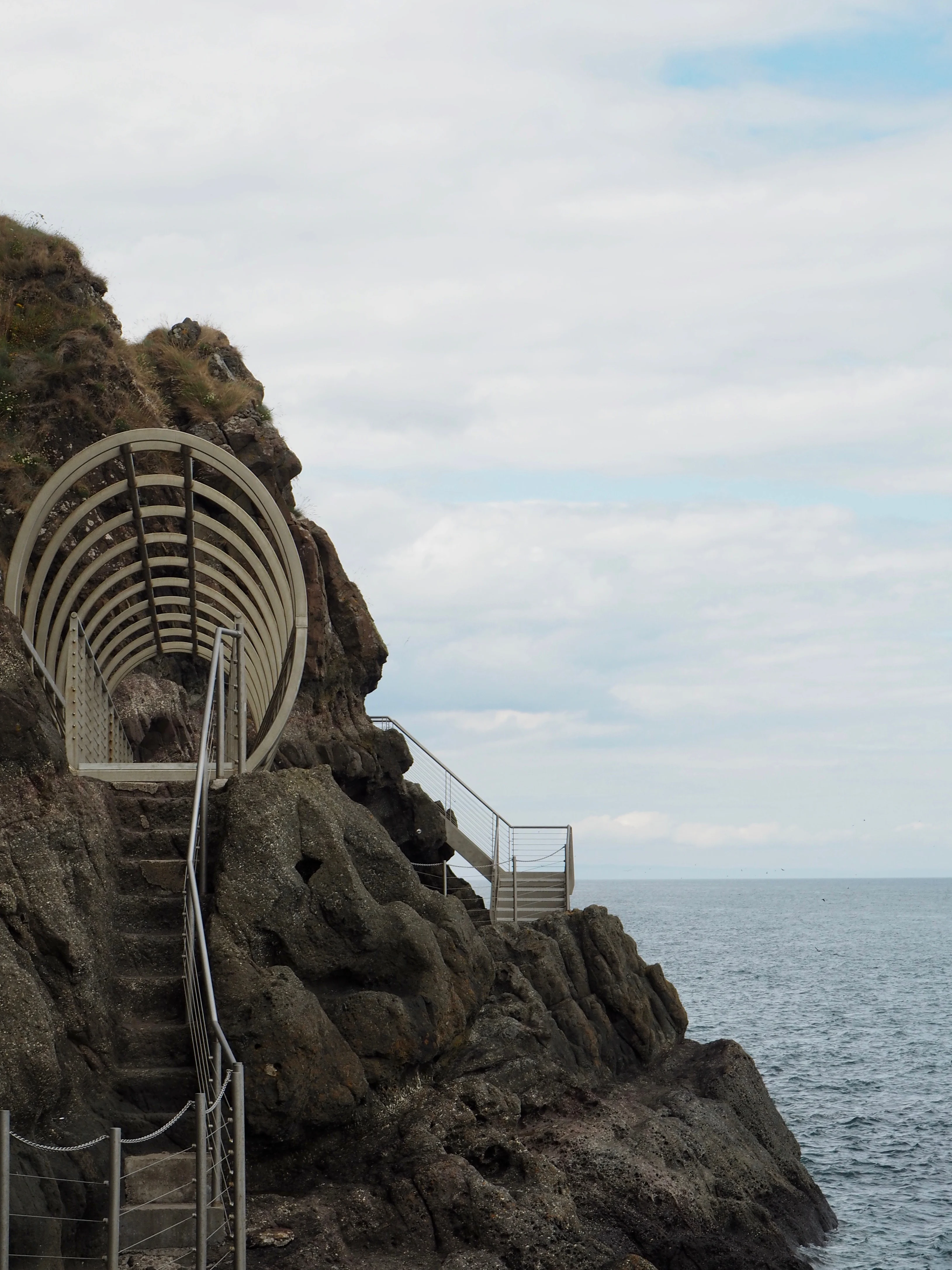 The walk is gorgeous. There's wildlife to spot, geological points of interest that your guide will point out, and fascinating history surrounding the area and the people who created The Gobbins cliff path. It was here, standing on the edge of a cliff face, on steps carved out of stone over 100 years ago, that I caught my first glimpse of Thalassa.
She sailed right past us as we watched, wide-eyed, wondering who she was and where she was going. I thought that would be the last I saw of her, and I stood, transfixed, until she disappeared from sight.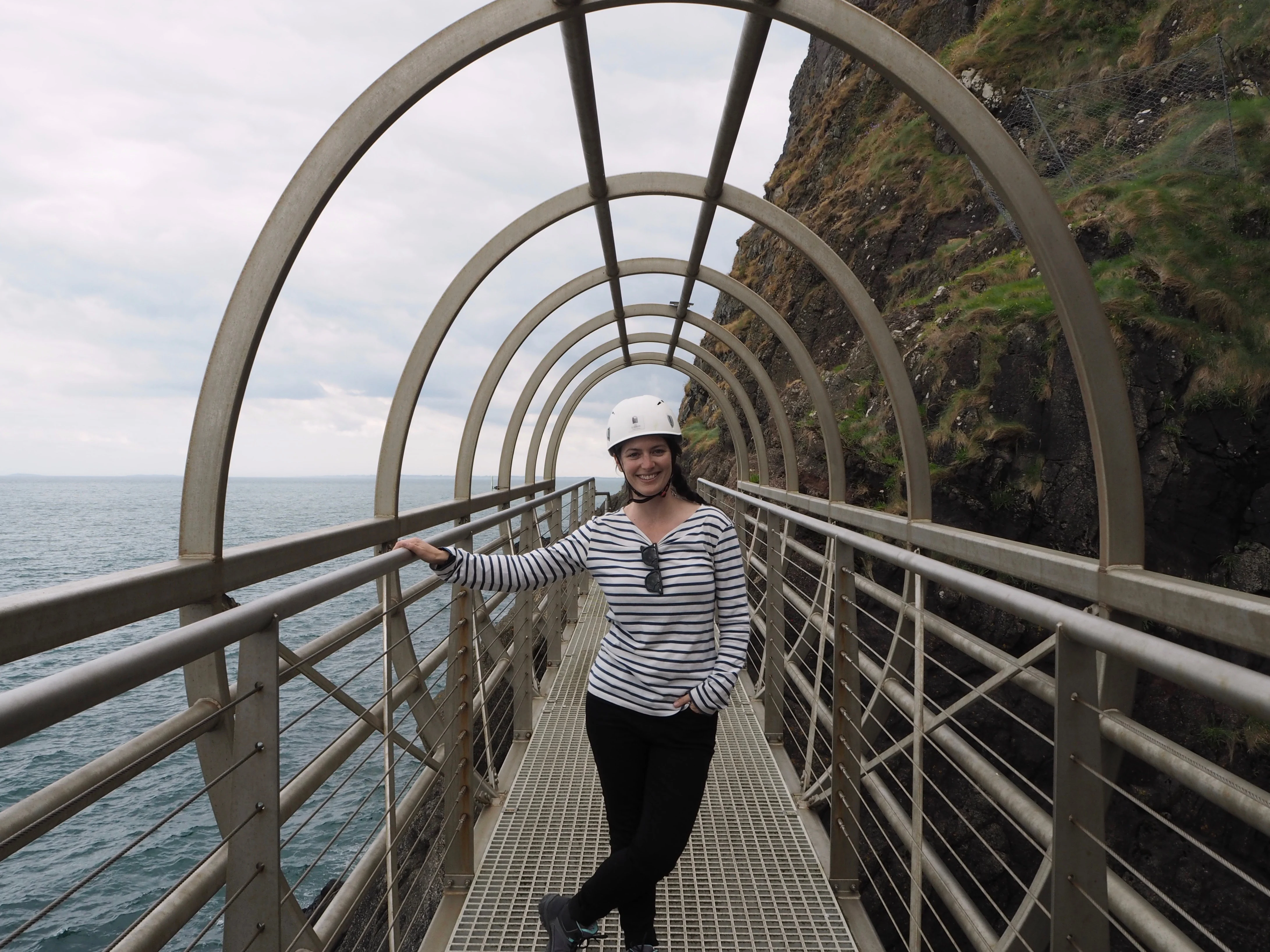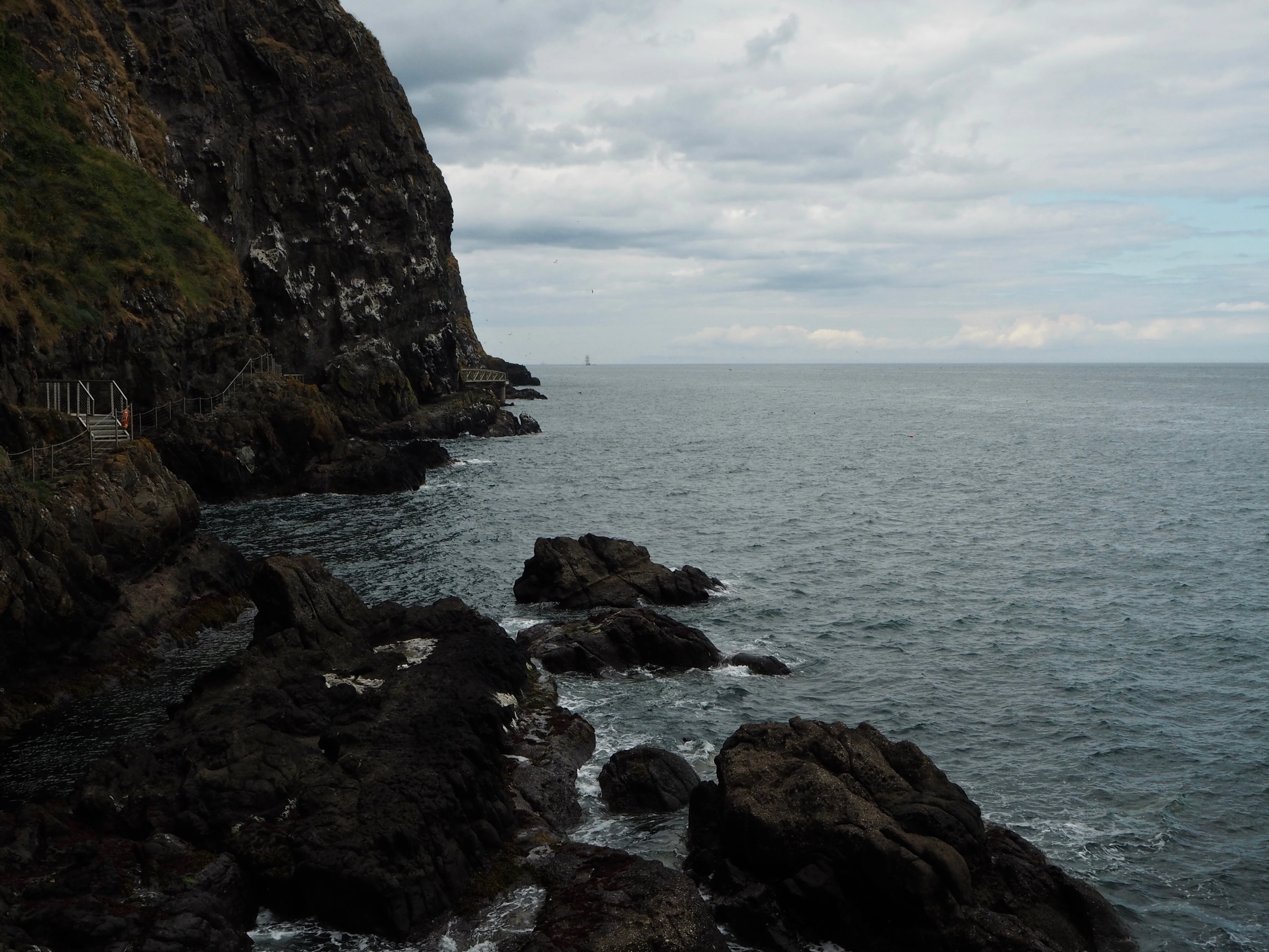 After climbing down to the walk, it was time to climb back up, which was definitely a workout, although totally worth the effort. We stopped at the lookout platform at the top, which is not for the faint of heart, but which offers lovely views down to one of the bridges we crossed earlier.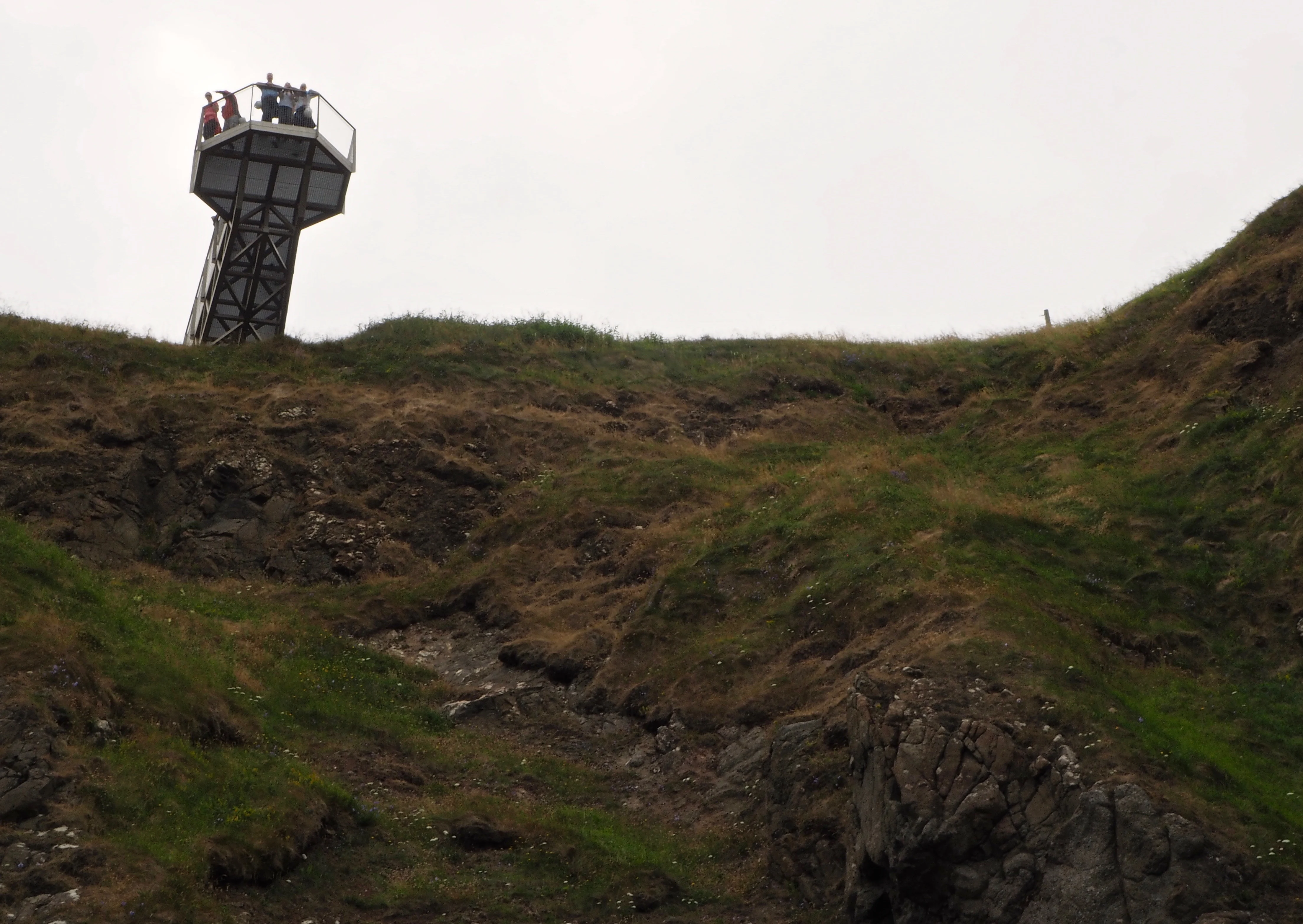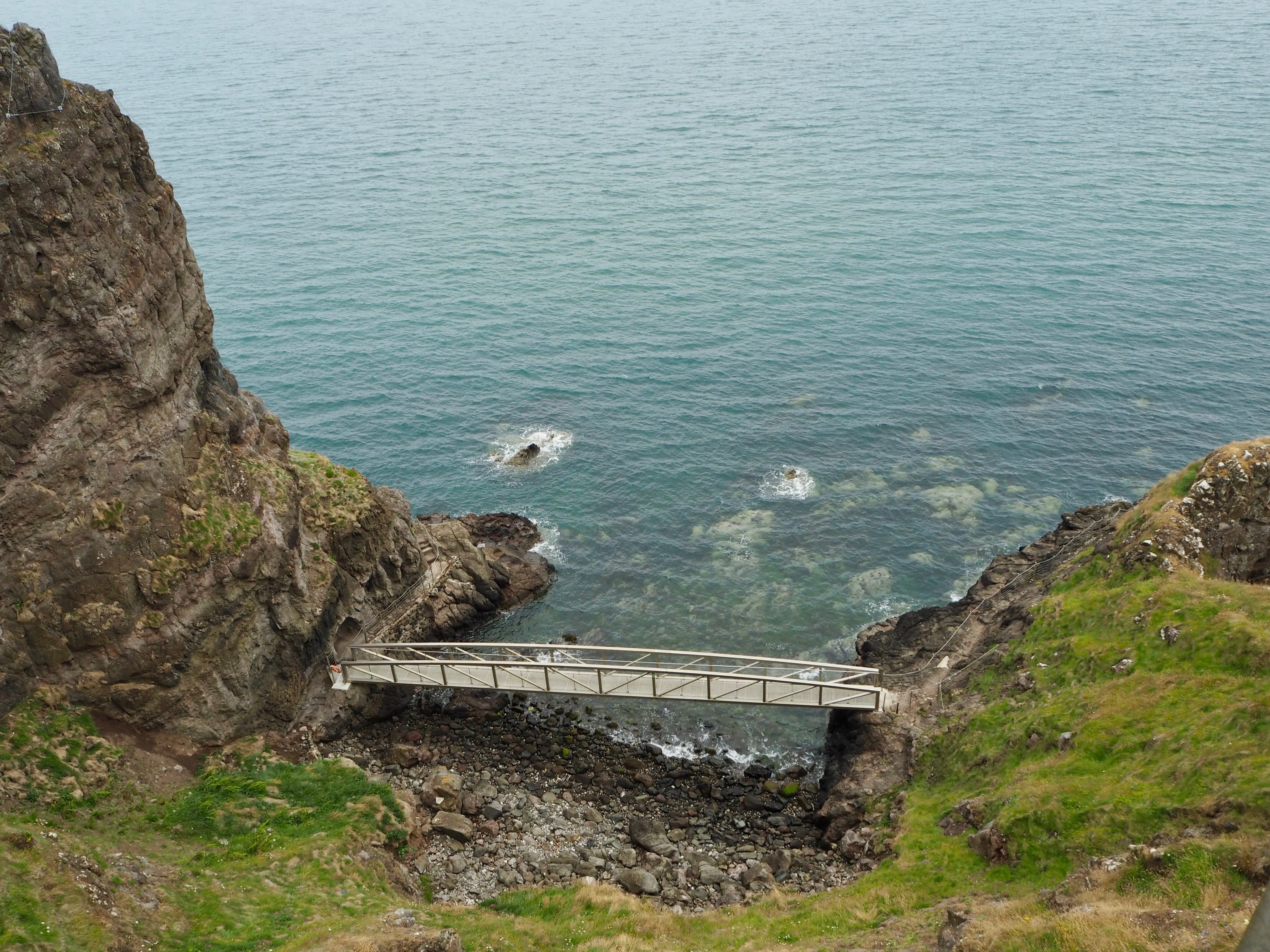 And then we were catching the bus back, handing over helmets and boots, and saying our farewells.
It was time for my next adventure.
The Causeway Coast
This stretch of road, which hugs the eastern coastline of Northern Ireland, is one of the most beautiful drives in the world. It twists and turns past sweeping bays, through tunnels blasted out of cliffs, and alongside castles and harbours and cliffs and views that stretch for miles.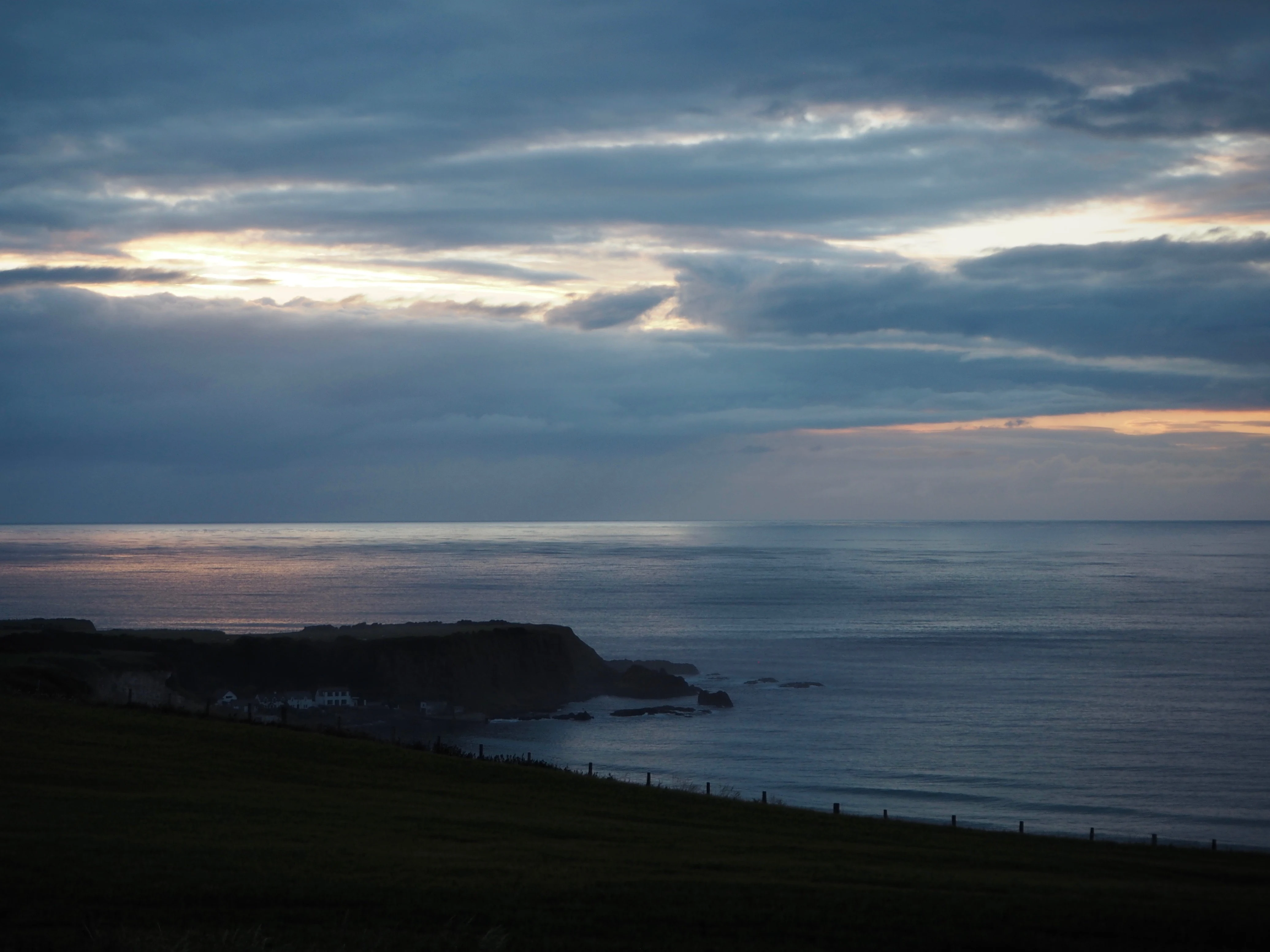 It's the ultimate road trip, and with every mile that passes you feel further and further from the real world, and more and more as though you've entered the pages of a fantasy tale.
As I drove along in my silver Seat, I gasped and yelled 'wow' and stopped wherever it was safe to do so (there are some photo spots with parking along the road) to snap some pictures.
And, as I turned yet another corner, there she was: the Thalassa, in all of her glory, sailing in the same direction as I was travelling. Other drivers had stopped to take photos, but as I was keen to get to my hotel, I carried on, glancing at her in awe whenever I could.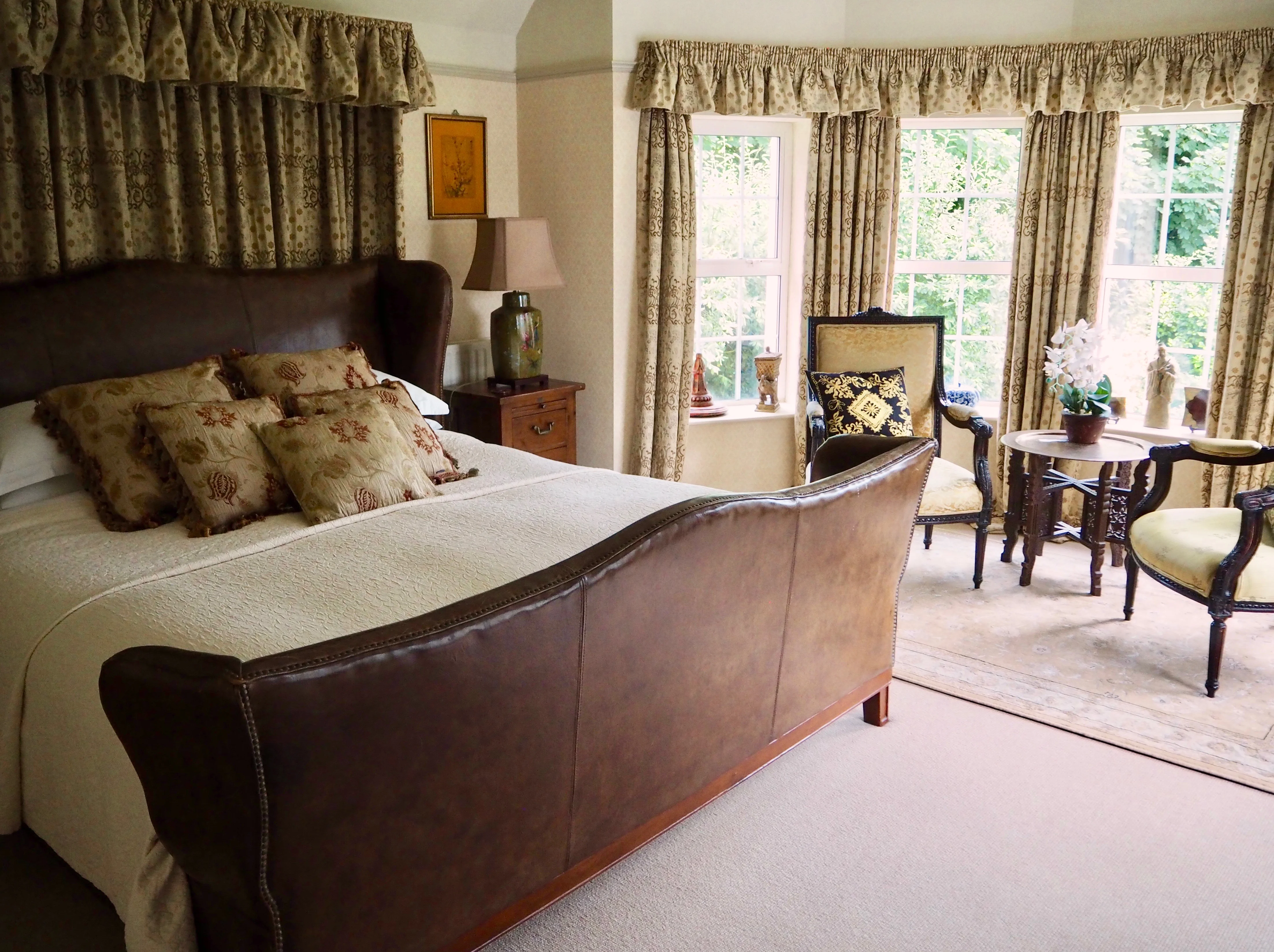 And suddenly I was at my hotel. Whitepark House is perfectly located on the Causeway Coast road, just above Whitepark Bay beach, and it's a stunning white house with lush gardens bursting with greenery and flowers.
My host Bob greeted me at the door and poured me a cup of tea while recommending local places to see and the best spots to eat and drink in the area. He then showed me to my room; a sumptuous haven with the biggest bed I think I've ever seen, and a stunning view over the garden.
There are just four rooms at this cosy B&B, which means the service is completely personalised, down to having tea ready for you when you get back from exploring in the afternoon, and serving your very own breakfast order.
It's the perfect spot for an adventure, located 10 minutes from the Giant's Causeway, 10 minutes from Carrick-a-Rede rope bridge, and 15 minutes from the town of Ballycastle, which is where I needed to be for my second day of exploring beyond the city break.
Rathlin Island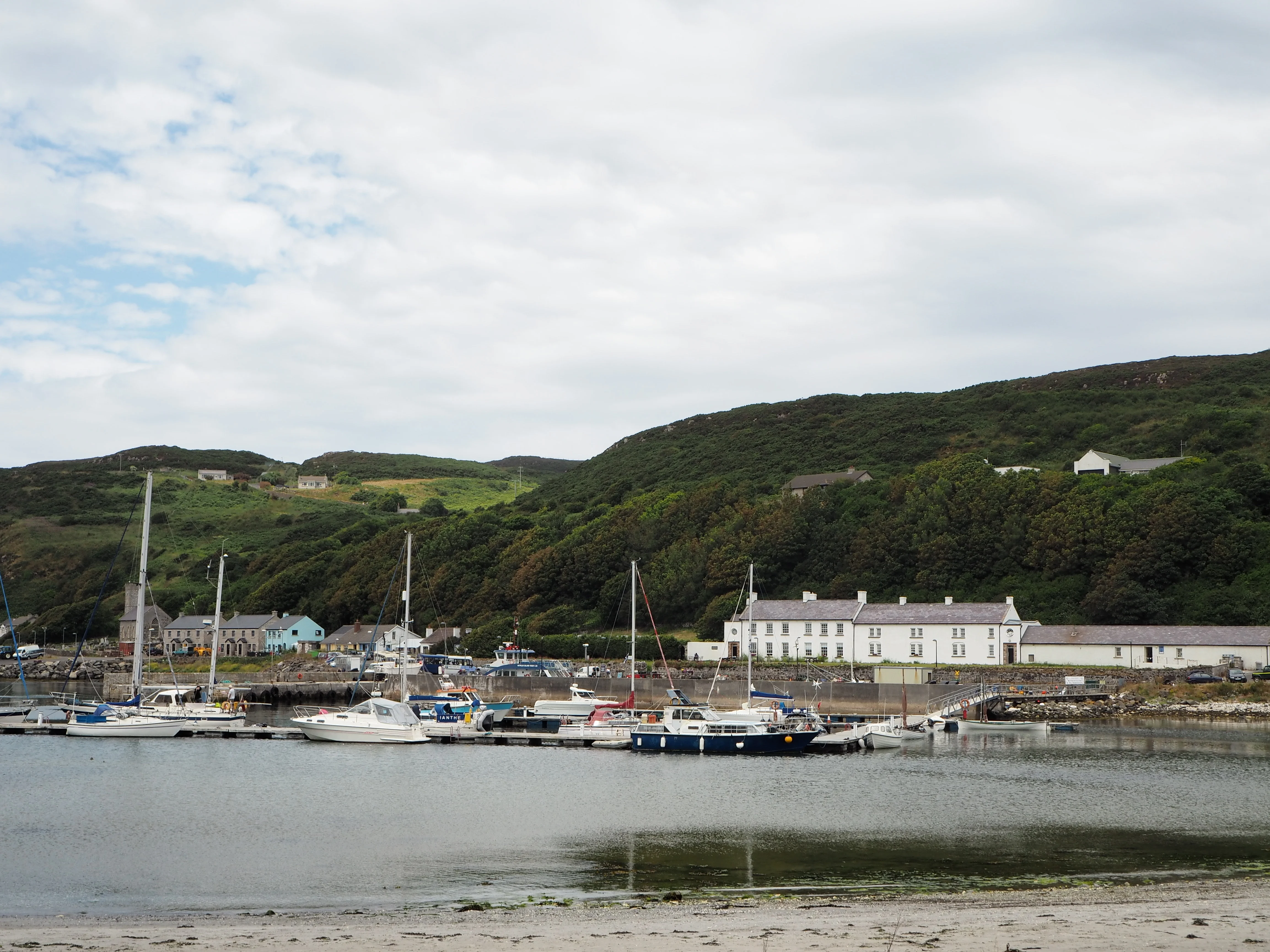 Ever since my Game of Thrones themed trip to Northern Ireland last year, I've been desperate to visit Rathlin Island. It sounded mythical – magical, almost – and unlike anywhere else on earth. But I wasn't sure how I'd find the time to go. It seemed like the kind of place I'd need to take a week off work to visit, but as it happens, it's totally doable in a weekend!
I only ever think of weekends for city breaks, not remote, isolated islands, but here I was, on a 48 hour trip, hopping on the ferry at Ballycastle to explore an island famous for puffins and seaweed!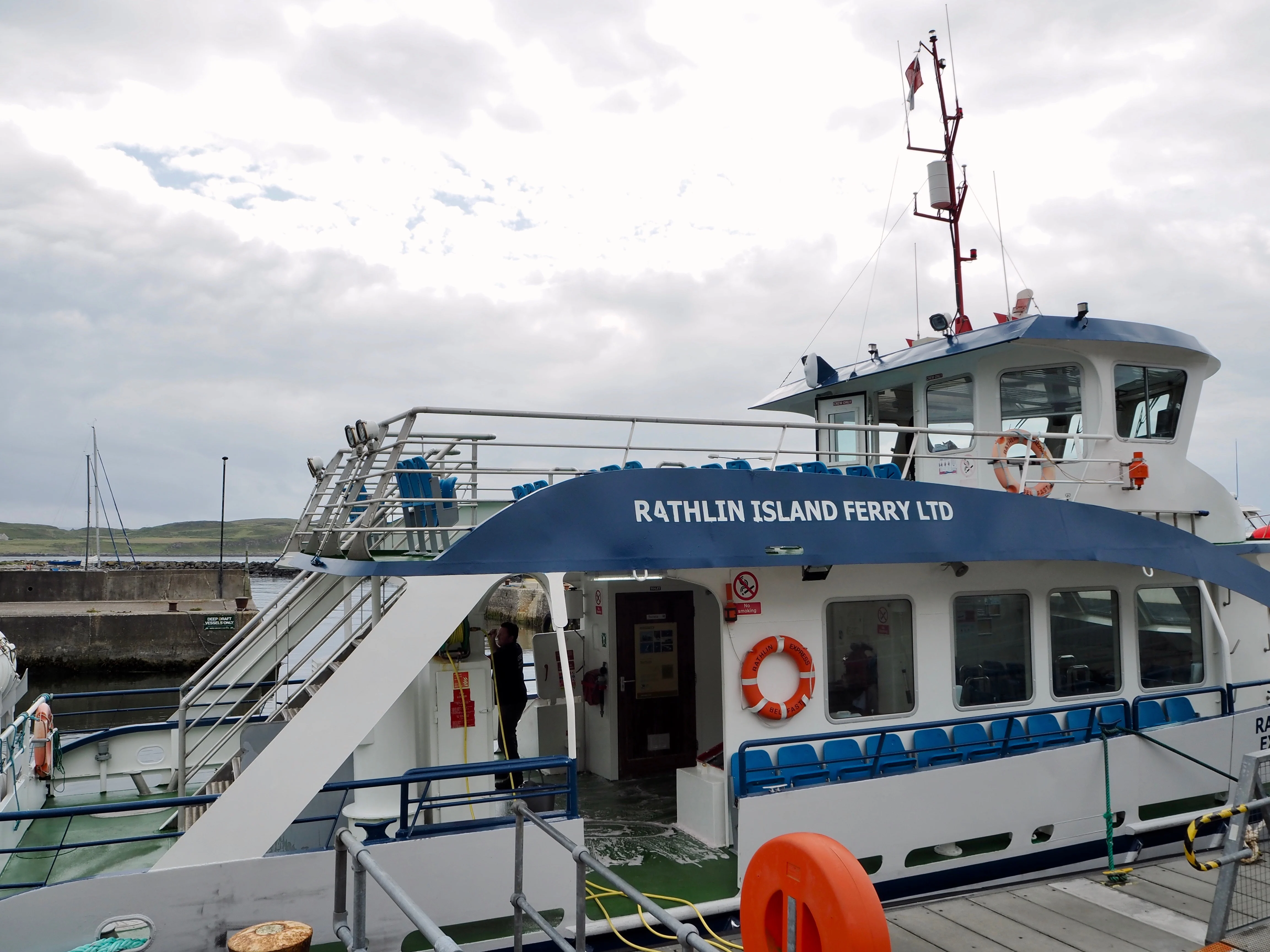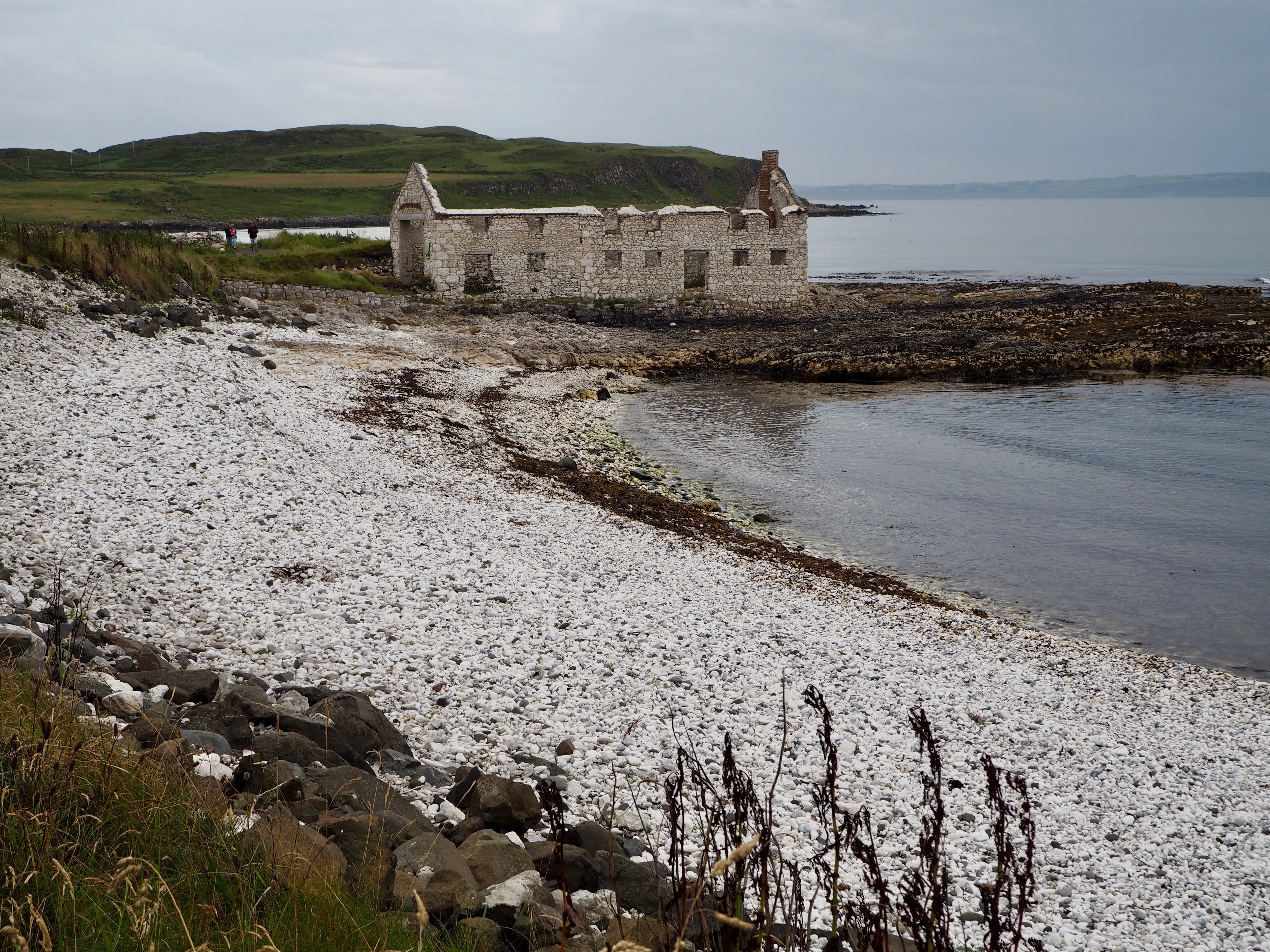 It's the only inhabited island off the Northern Irish coast, and it's home to just 150 residents. There's a school with eight students, a tiny co-op store, and one pub, which was once famous for being open 24/7. The ferry operators also serve as the Coast Guard and firefighters, and the island only got electricity in the 80s.
There are two ferry services that run between Ballycastle and Rathlin Island – a fast service that takes around 25 minutes, and the slower service that'll get you across in about 40 minutes.
My guide Mark and I caught the slower service at 10am, and then hopped straight onto Bert's Puffin Bus at the other end (it's £5 return, cash only). This bus navigated the heavy traffic (in the form of some cows grazing on the dirt road) to the West Lighthouse, where the RSPB Centre stands.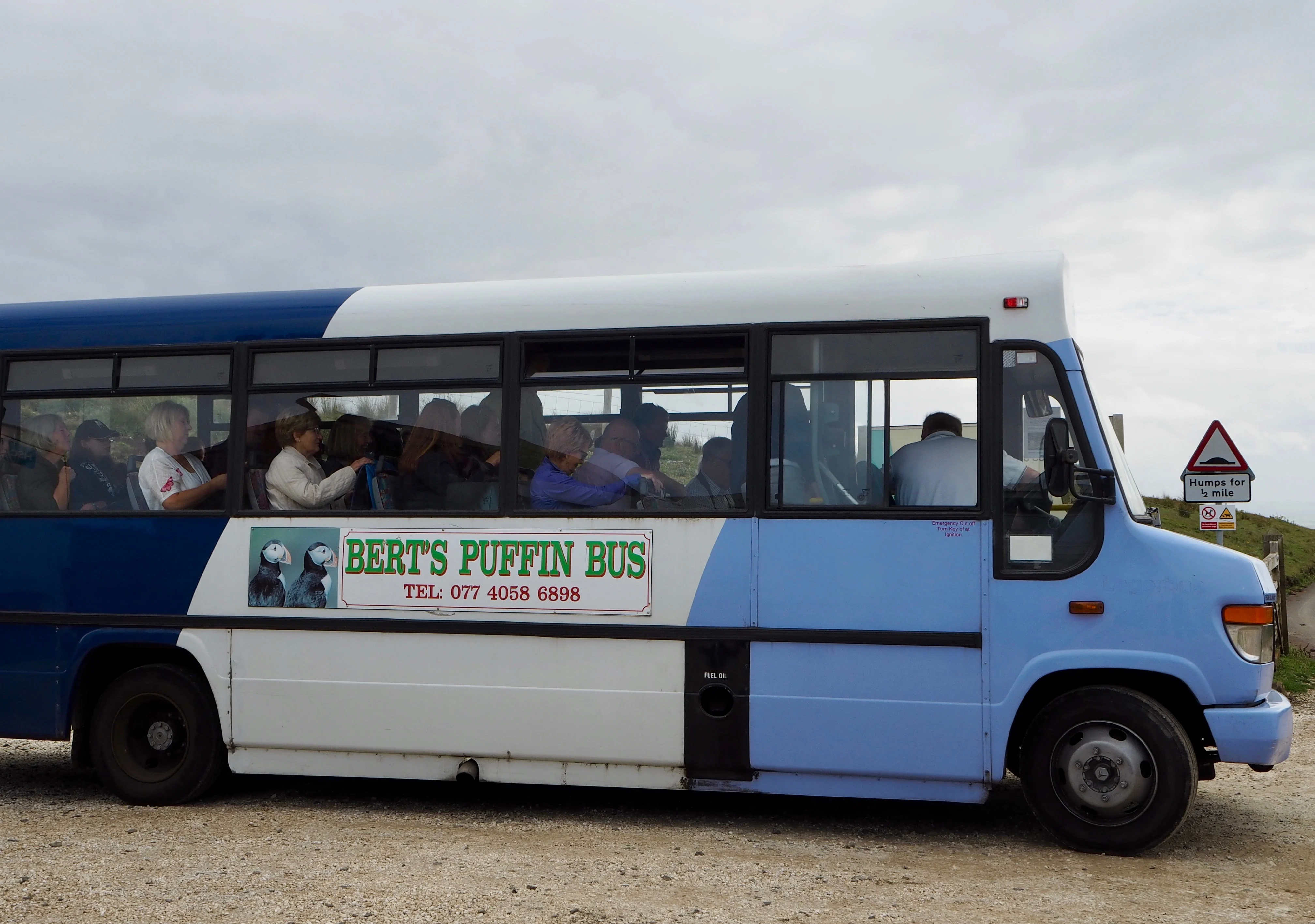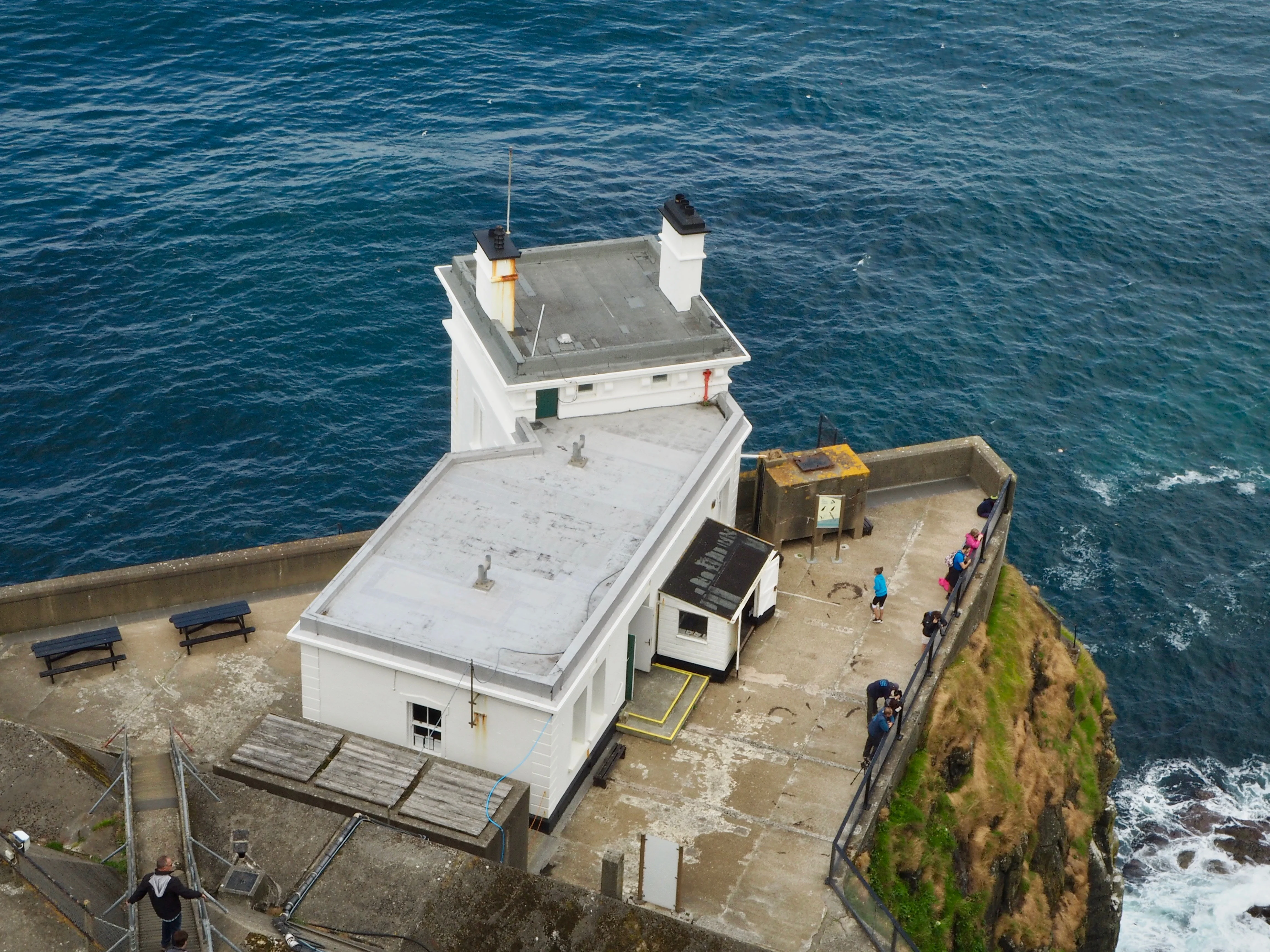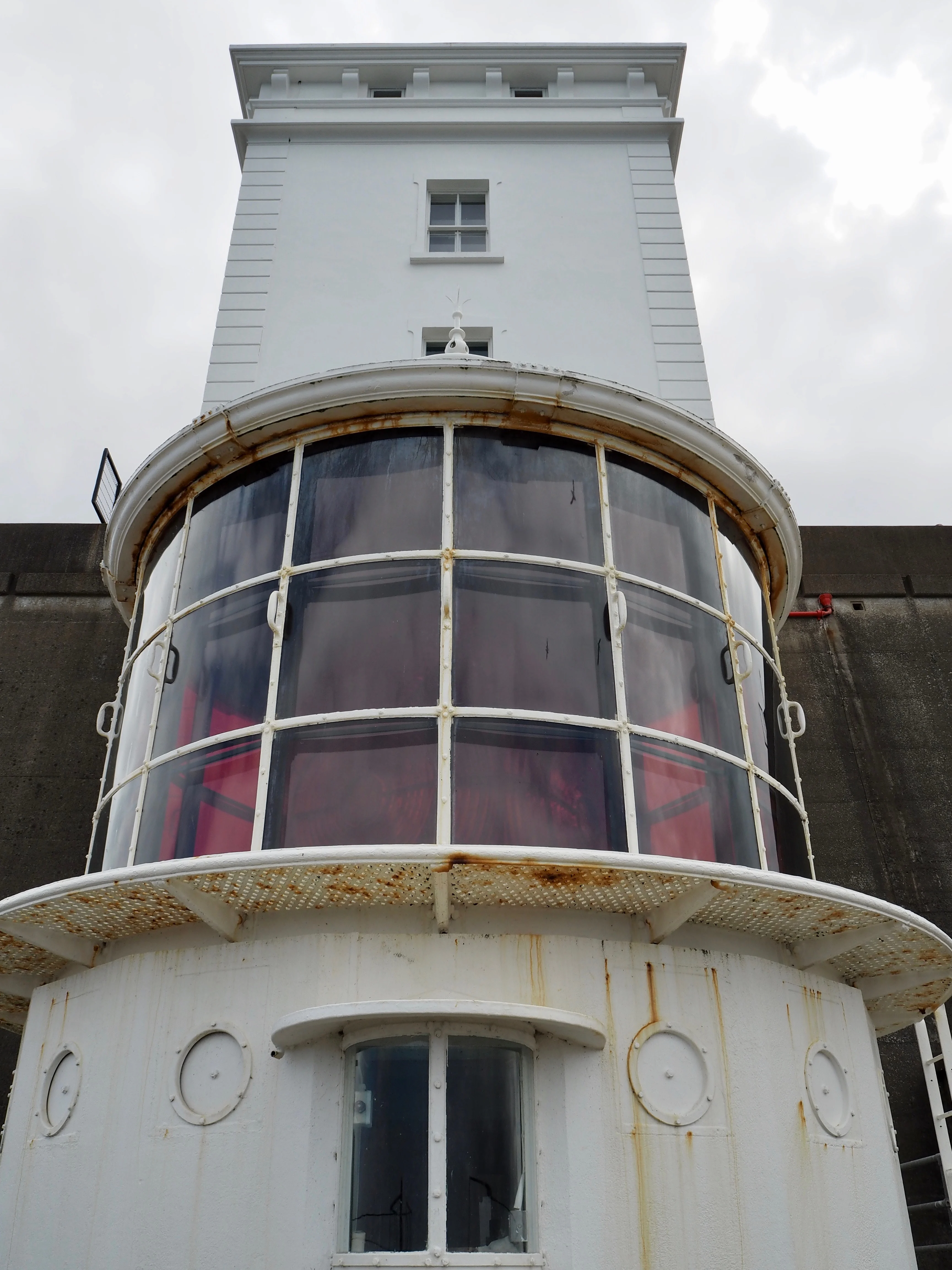 The lighthouse itself is interesting – it's built upside-down, with the light at the base of the tower – but the real reason to come here is for the sheer multitude of seabirds that descend on the rock formations every summer.
Visitors flock here to spot puffins, guillemots, kittiwakes, razorbills and fulmars, thanks to the binoculars you can pick up when you arrive. The sight is incredible – I've never seen so many birds in one place! – and the setting is breathtaking.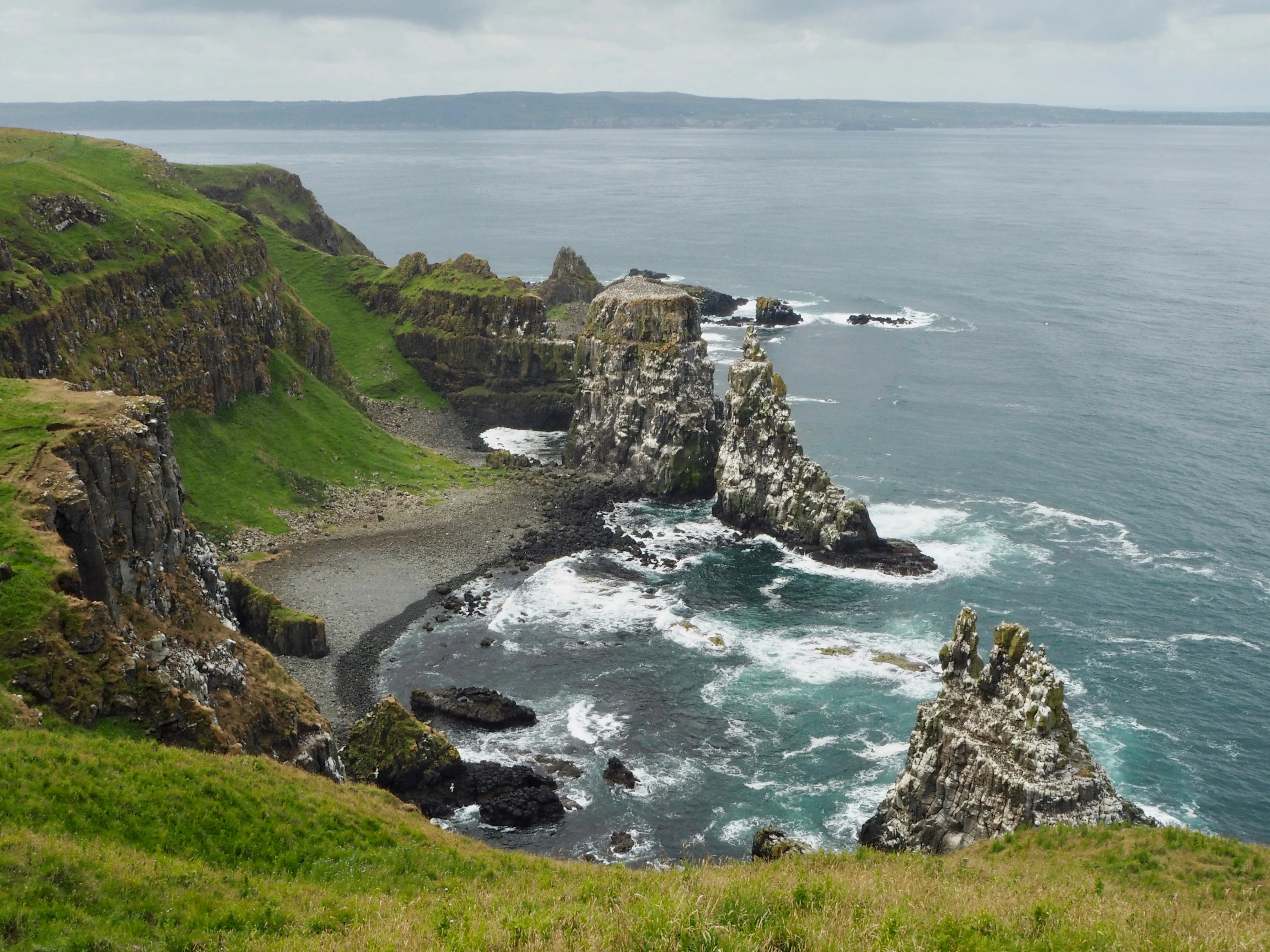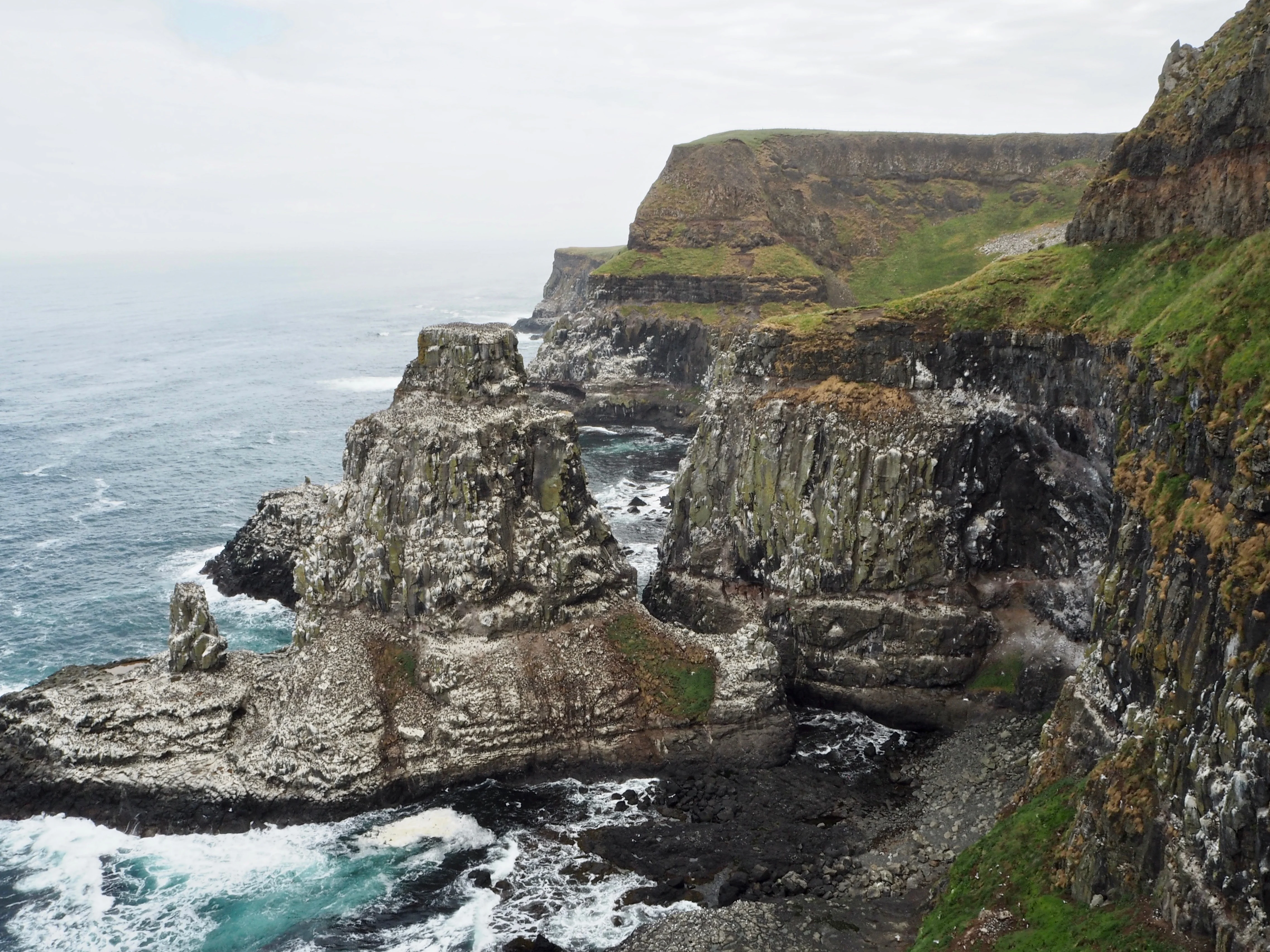 I managed to spot a few cute puffins waddling around (they're easy to spot through binoculars with their bright orange feet), and spent some time marvelling at the overall spectacle. But then it was time for lunch, so we waved goodbye to our new puffin friends and hopped back on the Puffin Bus to return to the harbour, where most of Rathlin Island's hotels and restaurants can be found.
We ate delicious crepes at The Water Shed Cafe, strolled through the gorgeous Manor House Hotel, which is perfectly located for a relaxing break, and made our way along the water's edge.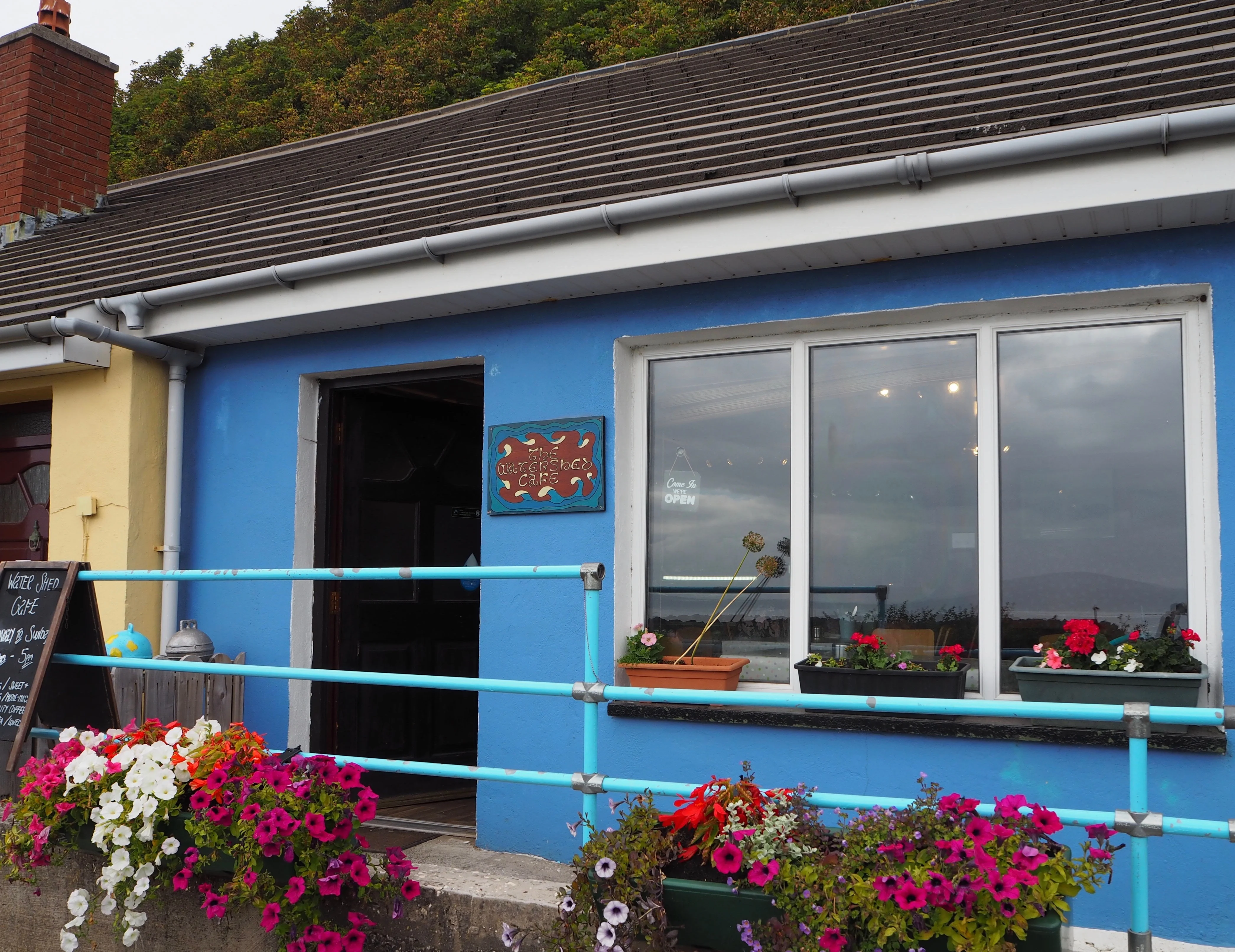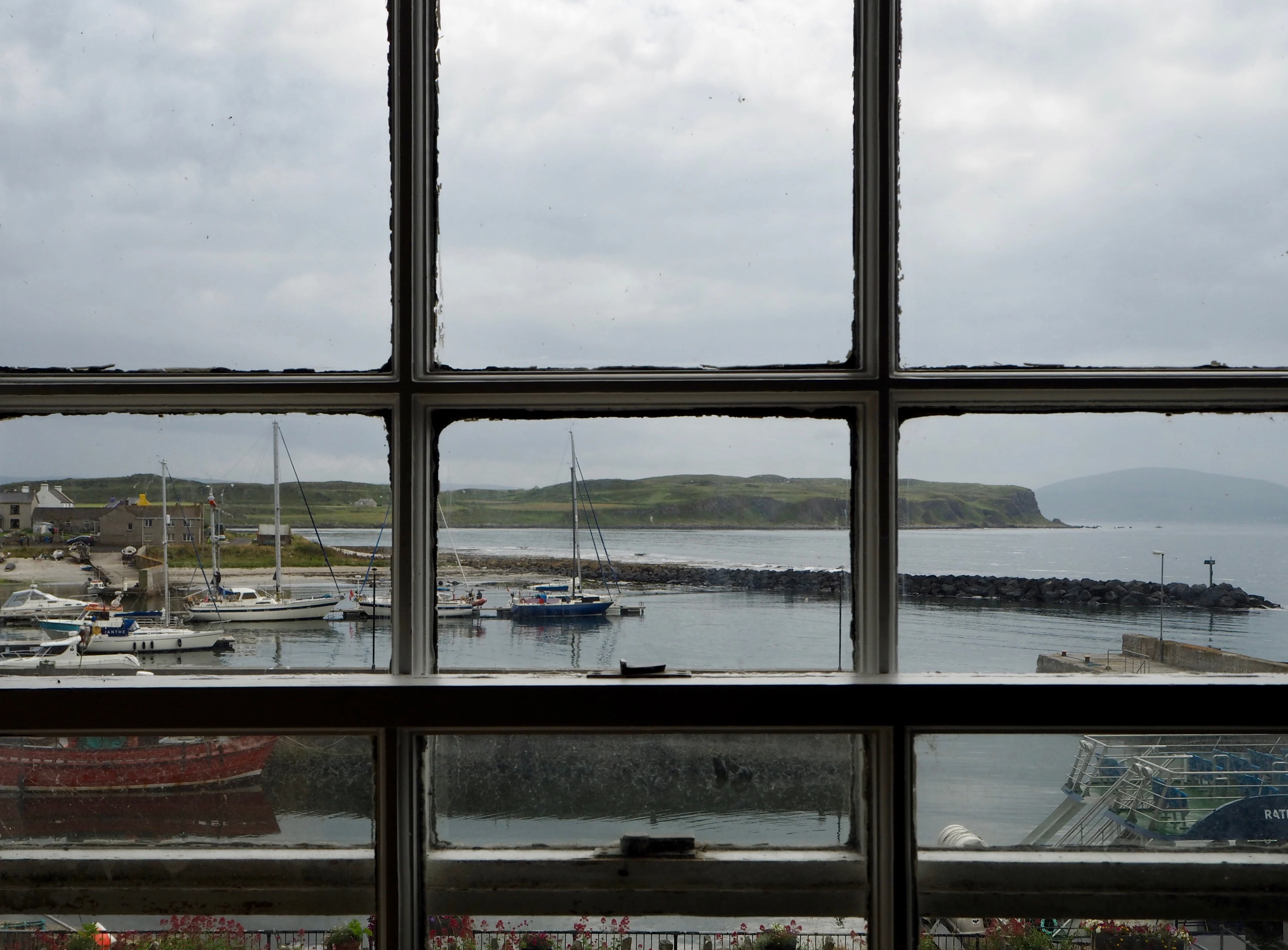 As we roamed, Mark from Dalraida Kingdom Tours explained the stories of the people of Rathlin Island – from their rich kelp farming history to the writers and artists who have lived here – and then, in the distance, we spotted a shadow. As it approached, I recognised the shape of the sails, the dreamy way it glided over the water: Thalassa.
We watched her coming closer, sailing past the kelp house, and past the beach where seals sunned themselves lazily, until she came to rest in the picturesque Church Bay.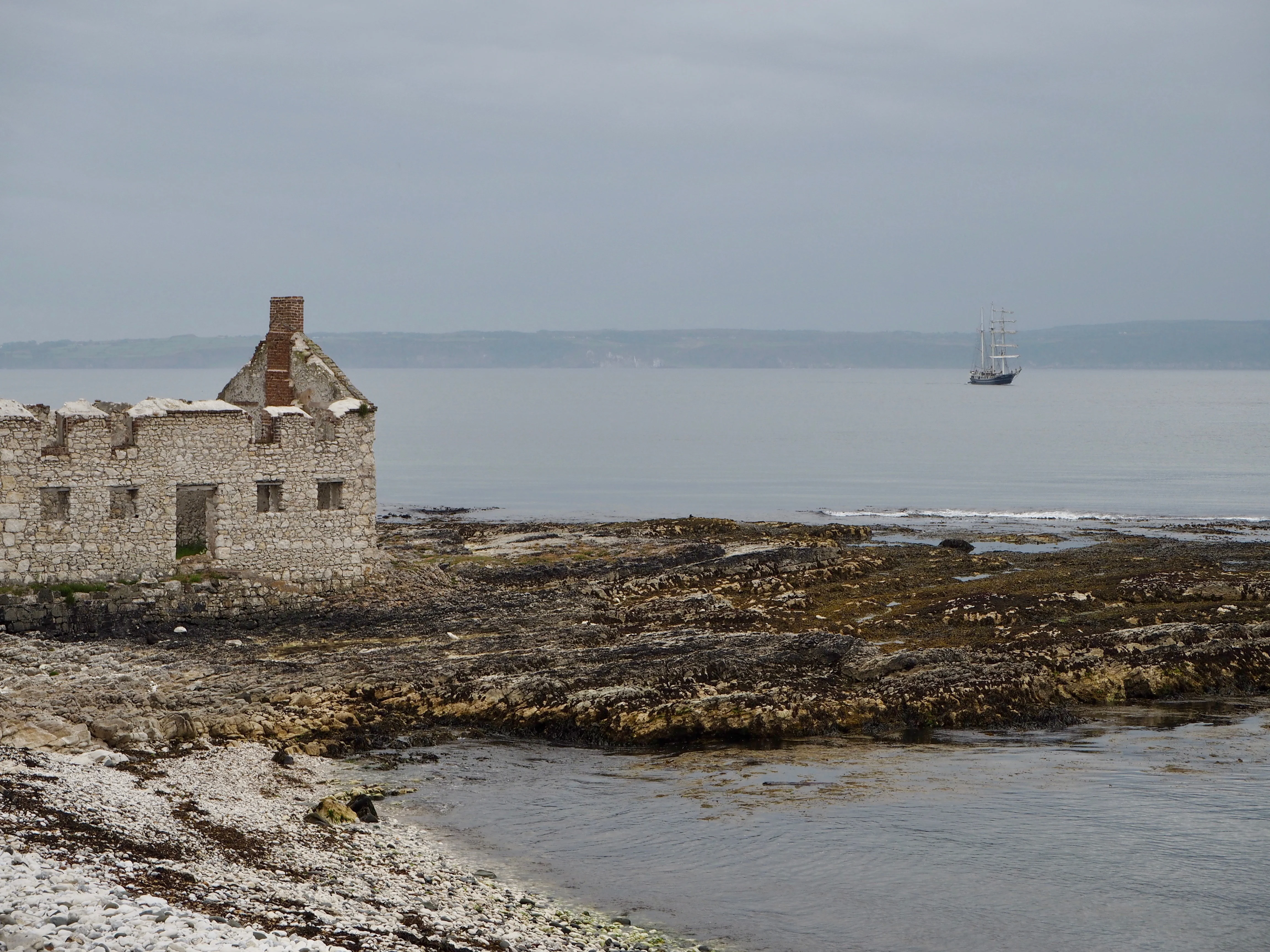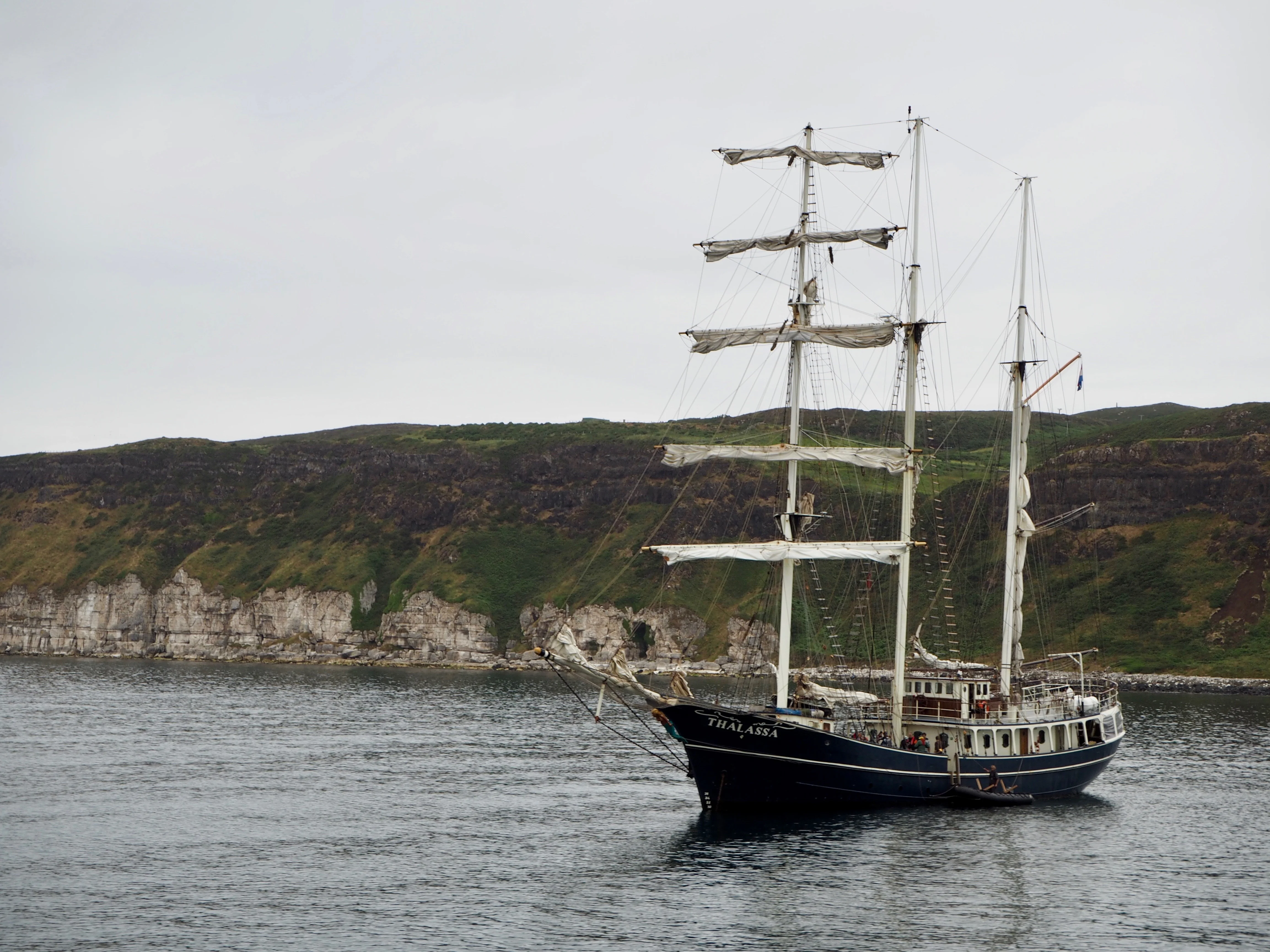 I'm not sure what the crew were there to do – perhaps to hike through the island's lake district, or to cycle some of the gorgeous paths that crisscross the sock-shaped land, or to discover the island's very own version of the Giant's Causeway, or maybe just to get away from it all for a while, to unwind and recharge in a place that feels as far removed from busy life as you can get.
Whatever their reason, I didn't have a chance to find out, as it was time to catch the ferry back to Ballycastle. The journey itself is breathtaking, the dramatic cliffs rising up in the distance and looming closer and higher as we sped across the dark water.
The only thing left to do when I got back to the mainland was to find a hearty meal. I found it at the Causeway Hotel, right beside the Giant's Causeway, offering dreamy views over the Atlantic Ocean and the lush countryside beyond. The salmon I ordered was unbelievably fresh, and as I savoured every mouthful, the sun set in a golden blanket over the unreal scenery just out of my window.
Whitepark Bay
The next morning I was due to drive back to Belfast City Airport right away, but I woke up early, and after my delicious Irish breakfast cooked by Bob, I drove a couple of minutes down the road to Whitepark Bay for a morning walk. As I stood at the top of the path that led to the beach below, I gasped out loud.
There, in the shallows of the water, was a herd of cows. And just beyond them, sailing just out of sight as a final goodbye, was the Thalassa. I half-ran down the path to reach the golden sands, but by the time I emerged onto the beach, she was gone.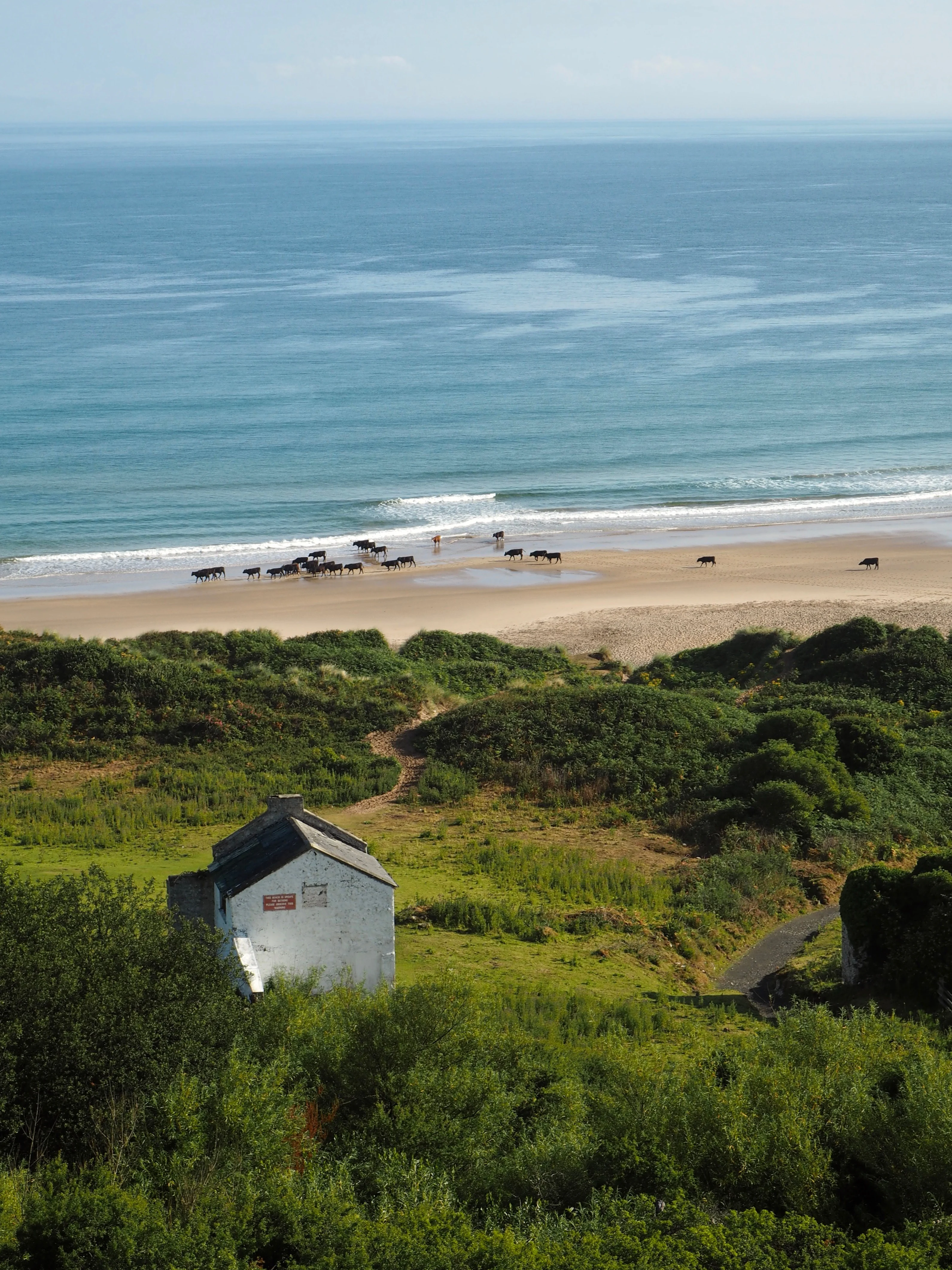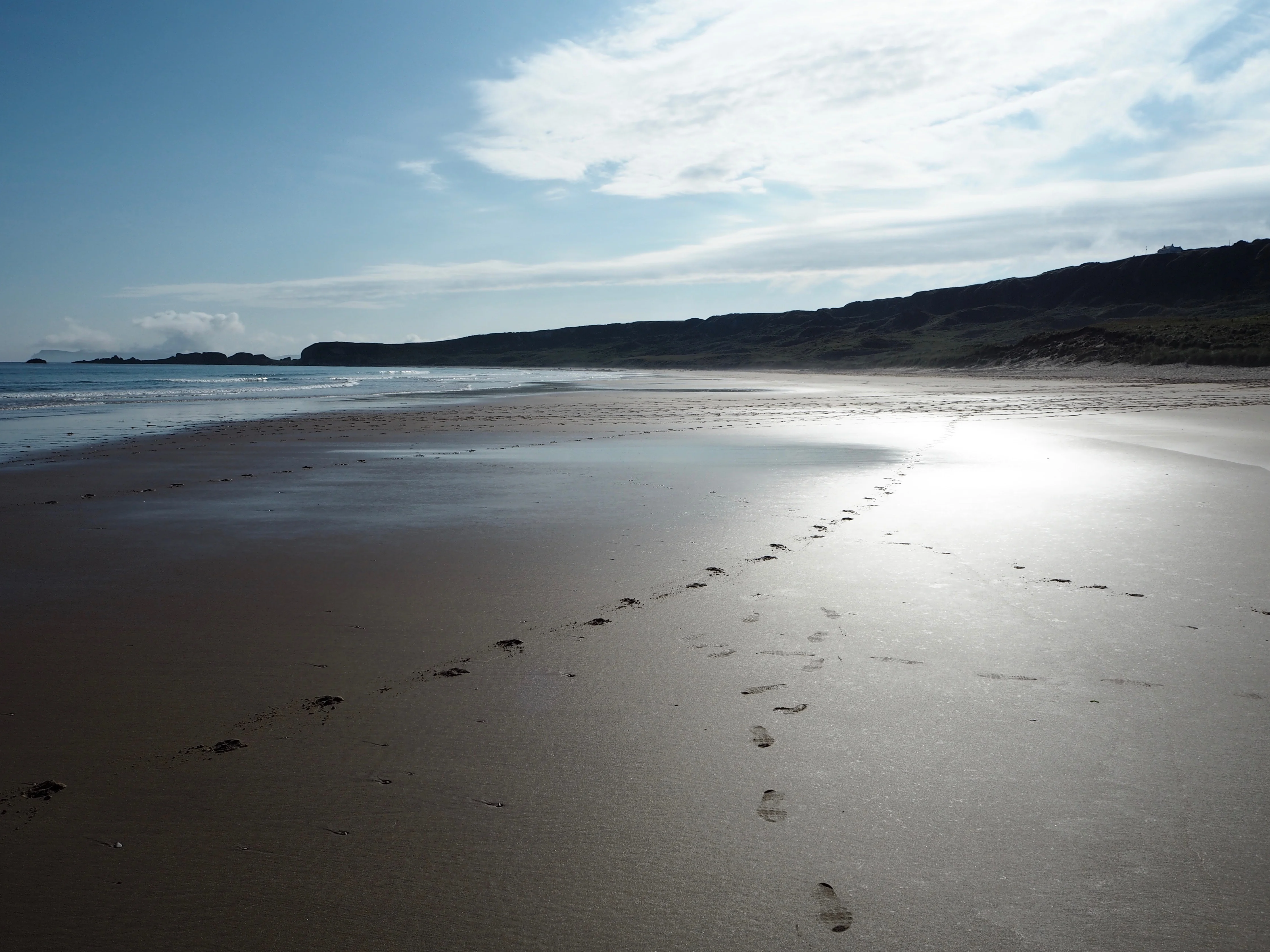 The cows, however, were still roaming. I followed at a safe distance, slowly peeling off layers as the midsummer sun beat down on me, making me wonder if I truly was in Northern Ireland, or if I'd somehow woken up in some Mediterranean destination. The water, sadly, is too dangerous to swim in, or I would have been sorely tempted.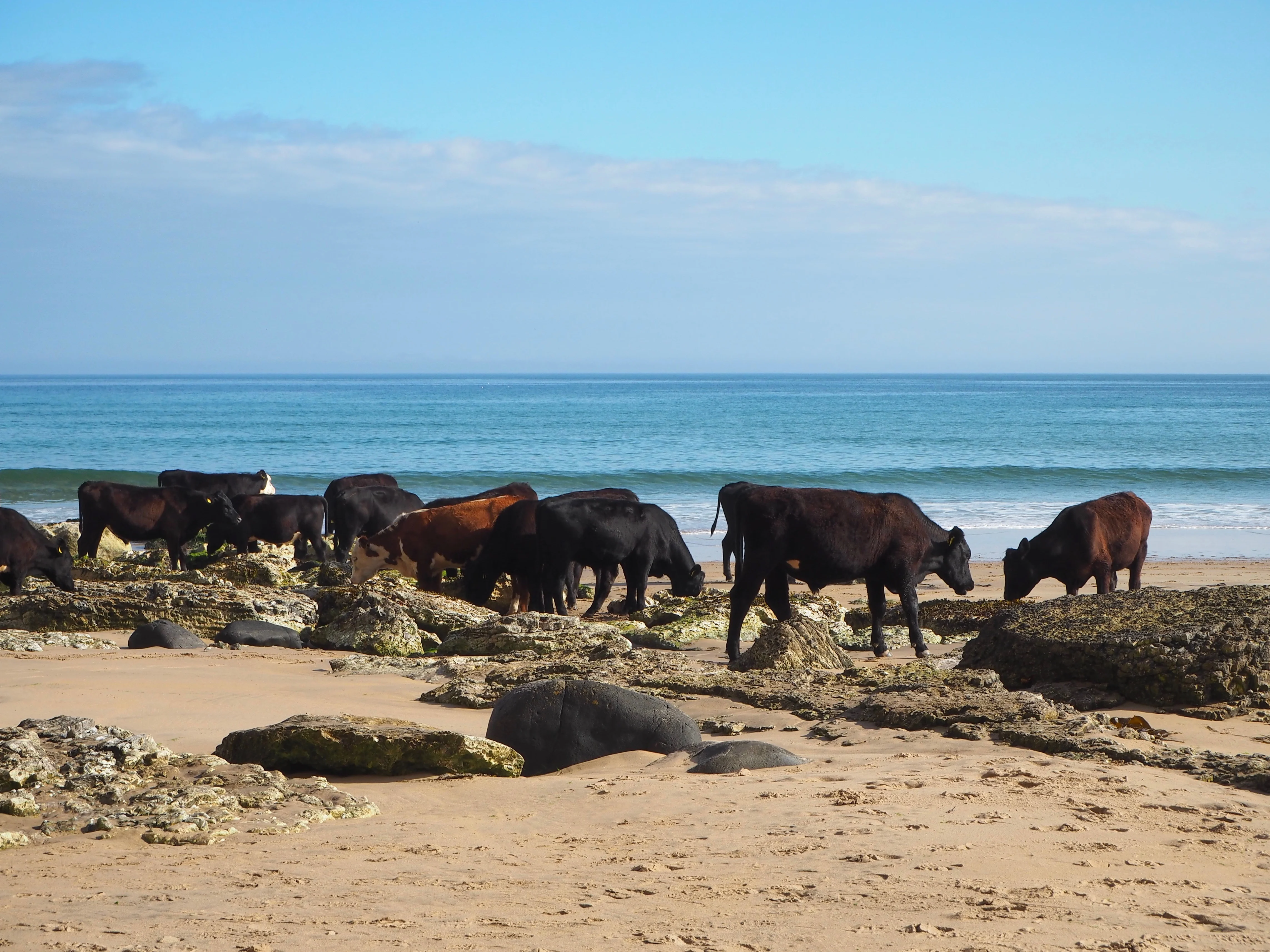 I had to drag myself back up the path and back along the Causeway Coast road, saying a silent farewell to the mythical scenery as I passed by. In no time at all, I was back at Belfast City Airport to drop off my car.
The staff at Avis were friendly and efficient, which meant I had no delays, and nothing to stop me from getting to my flight on time. Security was a breeze, we boarded on time, and I promptly fell asleep in my seat, waking in time for landing back into London City Airport, as though the whole thing had just been an incredible dream.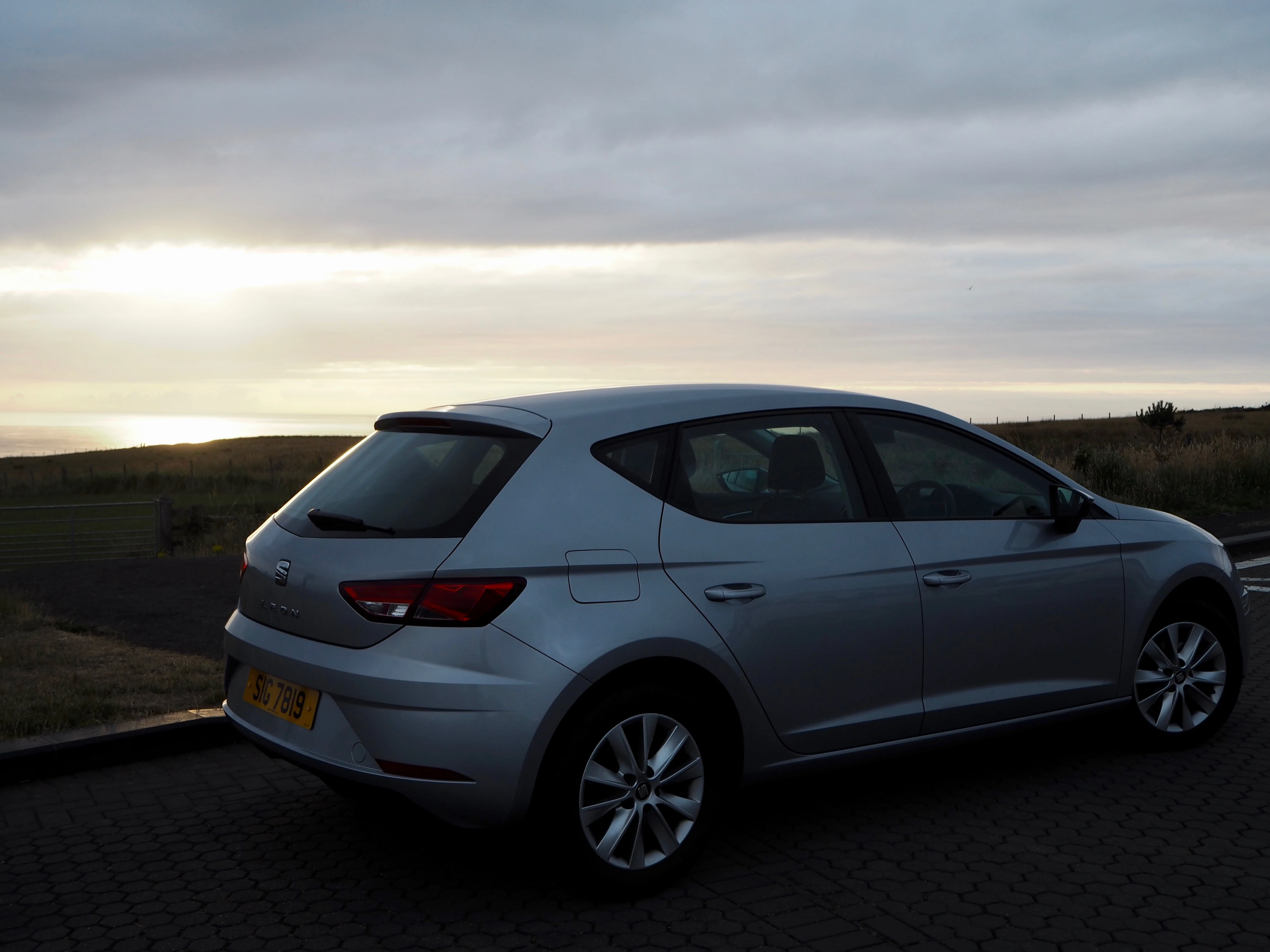 Beyond the City Break
And a dream it really was.
I had no idea I could experience such remote beauty on a 48 hour trip from London. I didn't expect to feel so utterly immersed in a different world so quickly, and so easily, and I certainly didn't anticipate how much of my heart I'd be leaving in Northern Ireland.
I'm now inspired to get beyond the city break in more destinations, to hop on a flight, grab a car and see what adventure awaits just a stone's throw from a major city.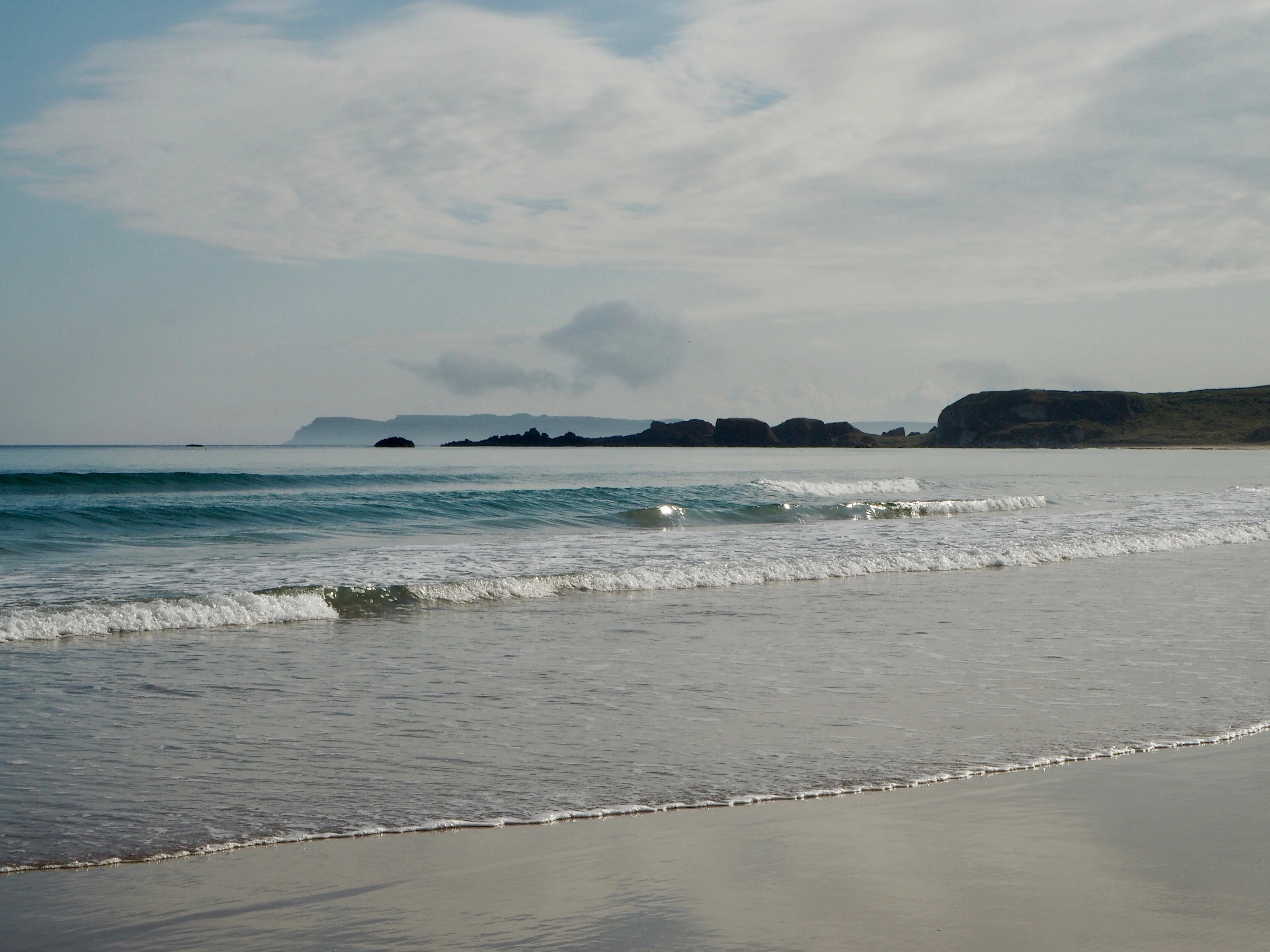 Because, as I discovered, thanks to Flybe and Avis, adventure truly does await. It beckons, and those who follow its call are almost guaranteed to discover a world they didn't know existed, maybe even one complete with folklore and orange-footed creatures and sailing ships that disappear into the mist.
This post is sponsored by Flybe, but all opinions are my own.