We all love weekend breaks and if you're looking for some inspiration for your next weekender, we've put together 52 weekend away ideas that are perfect for those travelling from the UK.
All of these weekend away ideas are fabulous destinations for any time of the year, but I've written them roughly in order from January to December to give you an idea of when these places are at their best.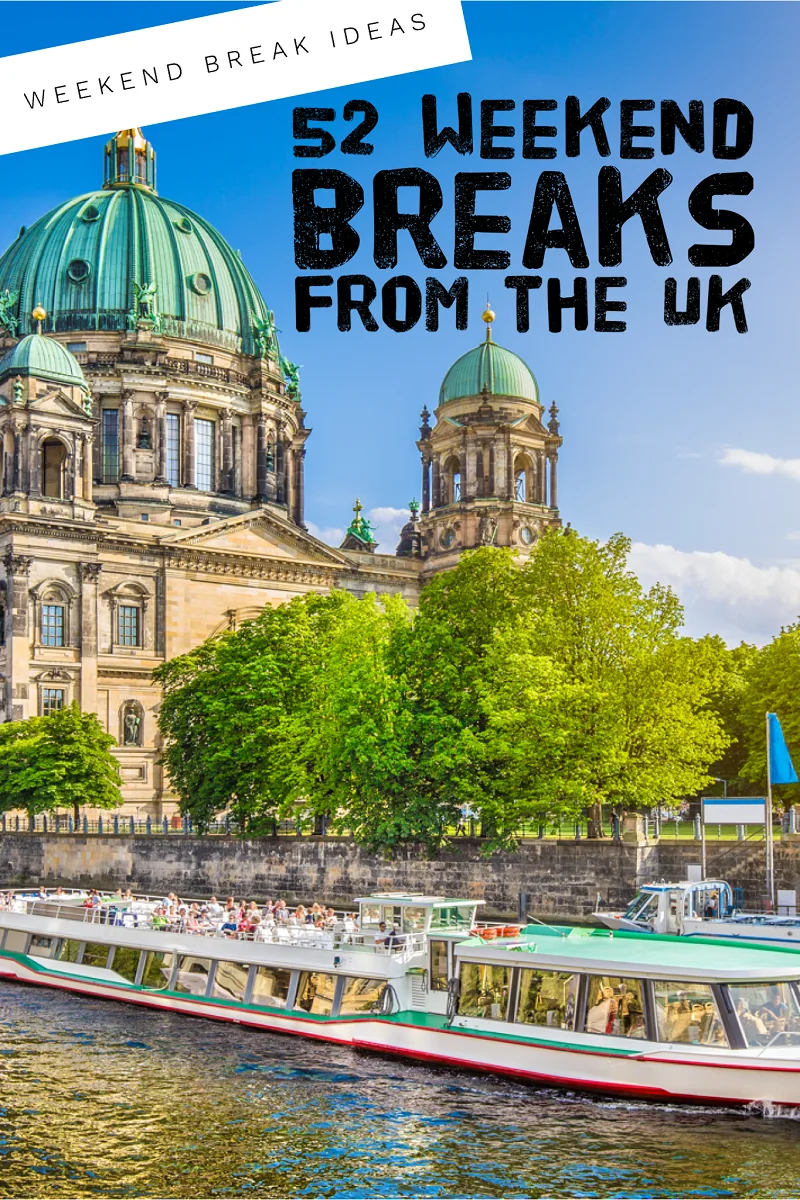 Where's your favourite place for a weekend break? If it's not on the list then please do let us know in the comments below! We've got a great selection for ideas for weekend breaks abroad as well as UK weekends away!
52 weekend away ideas
1. Prague
Best for: Budget city break
Prague is the capital city of the Czech Republic and is well known for its gorgeous architecture. The city is bisected by the Vltava River and is connected at one point by the beautiful pedestrian Charles Bridge, which is lined with statues of Catholic Saints.
Other popular attractions include the Old Town Square, the many Gothic churches and the medieval Astronomical Clock, which provides visitors with an hourly animated show.
Prague, like many other European countries, hosts its own Christmas Markets so weekend trips to Prague are incredible. Running from the 1st December to the 6th January, attending the markets is sure to get you into the festive spirit! The main markets are held in the Old Town Square and Wenceslas Square but other markets can be found at Republic Square, Havel's Market, on Kampa Island, and on the square in front of St George's Basilica at Prague Castle.
Prague is a gorgeous place for a winter weekend break. It's so pretty when it's so frosty and cold and it's even better if you can get there in early January to enjoy the end of the Christmas markets and soak up that last little bit of festive cheer!
You'd get extra brownie points if you could gift someone a weekend break to Prague for Christmas and then take them a few days later!
Read more: How to present a weekend away as a gift
2. Krakow
Best for: Budget festive break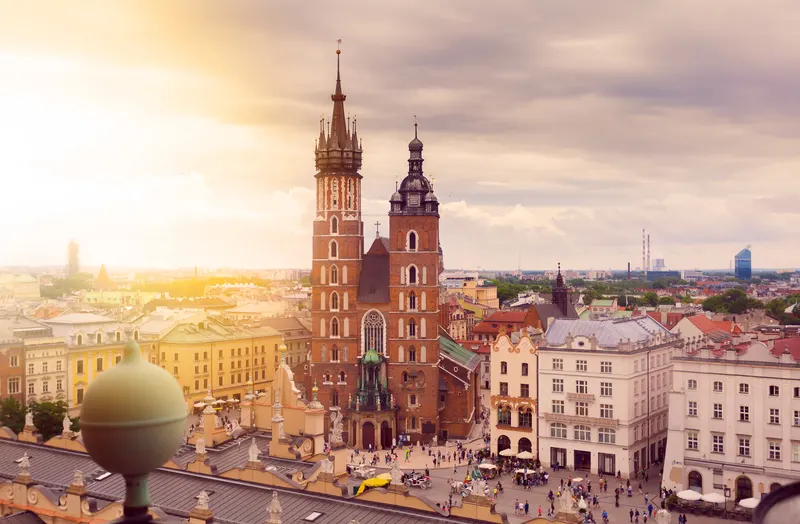 Krakow is known for its medieval centre and Jewish quarter. Often covered in a dusting of snow during the Winter months, Krakow is one of the oldest cities in Poland and is a great place to head for a winter weekend away.
Mulled wine and other hot Polish drinks are available at every café and restaurant, so as long as you pack your warm clothes, a pair of gloves and a hat you'll be fine, even in the low temperatures.
If you're looking for a way to get outside during your weekend in Krakow, then you'll be pleased to hear that the Polish host the World Cup Ski Jumping championships in January (and again in March). If the cold weather gets a bit too much for you, however, then you could head indoors to the Juliusz Slowacki Theatre or to explore the Church of the Virgin Mary, one of Poland's most famous churches.
Krakow is a great weekend away idea if you're on a budget as it's such an affordable city. Check out my blog about the prices in Krakow and how much it costs for a 3-day break.
3. Budapest
Best for: A dreamy winter trip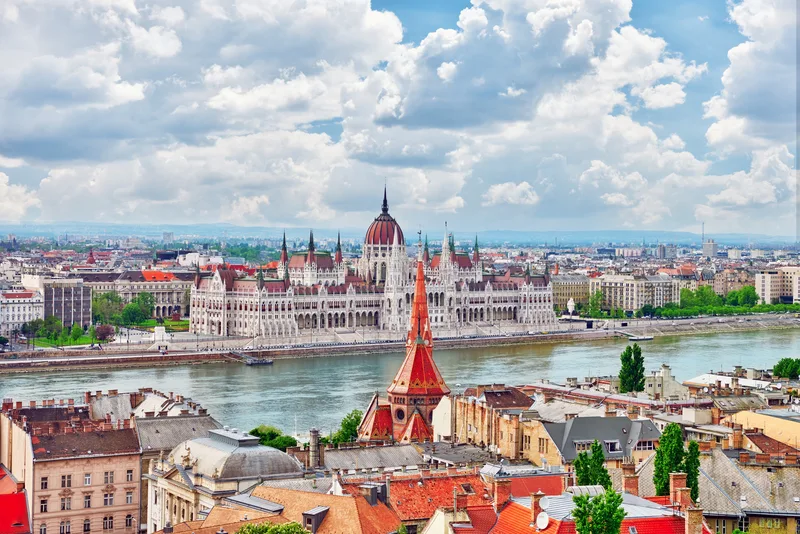 Budapest is Hungary's capital and it's a city with an equal blend of the modern and the historical. Budapest has everything from a vibrant history, to beautiful buildings, and a youthful energy that helps to make it a great weekend destination for just about anyone!
You could spend your days exploring the gorgeous architecture, admiring views over Budapest from the top of Castle Hill or relaxing in Budapest's baths. You could then finish your day by watching the sunset over the Hungarian Parliament building before heading out to Budapest's Ruin Pubs, which are also open during the Winter months!
Read more: The Travel Blogger's Guide to Budapest
4. Edinburgh
Best for: UK city break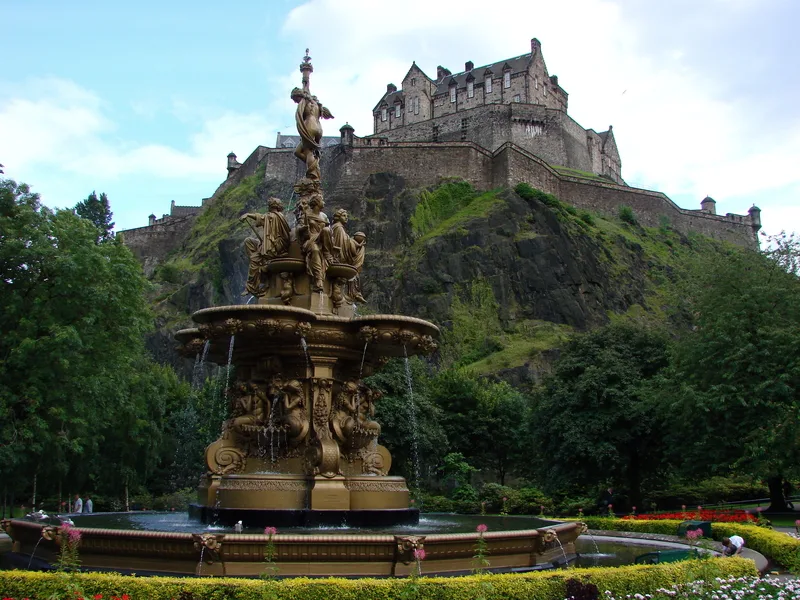 If you're looking for weekend away ideas in the UK then you can't go wrong with Edinburgh!
With hundreds of years of history, gorgeous buildings to explore, an array of attractions and a brilliant food scene, Edinburgh just about has it all and is the perfect destination for a quick weekend getaway.
Easily accessible by train, or plane, you could start your weekend in Edinburgh wandering along the Royal Mile, a picturesque road where you will be able to purchase tartan, whisky, and shortbread, before stopping off at a restaurant, bar or café. Edinburgh Castle is a worthwhile visit for anyone interested in discovering a bit more about Edinburgh's history, and for those seeking panoramic views of the city, climbing to Arthur's Seat is a must. Then, if you're feeling brave, you could even finish your day with a unique ghost tour in the evening!
Read more: Itinerary for a Weekend in Edinburgh
5. Valencia
Best for: Girls' trip!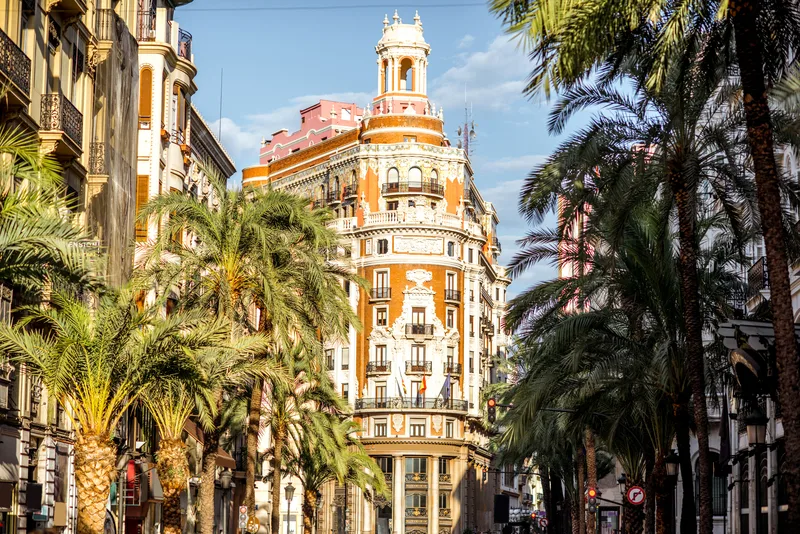 Valencia is located on the South Eastern coast of Spain and, due to its location, it experiences year-round Mediterranean climate but if you're looking to avoid the humidity, then you're best to visit Valencia in February.
Although Valencia is great as a city break, it's also home to a number of beautiful Blue Flag beaches that can be easily accessed from the city centre – so you really can enjoy the best of bold worlds in this Spanish city!
Visiting Valencia in mid-February will allow you to experience the Carnival in full swing. During this time of the year, there are a huge array of festivities taking place, including street parties, concerts and shows that you don't want to miss!
Read more: The Perfect Weekend Itinerary for Valencia
or A perfect girls' weekend itinerary to Valencia
6. Oslo
Best for: An unusual winter break (and great seafood!)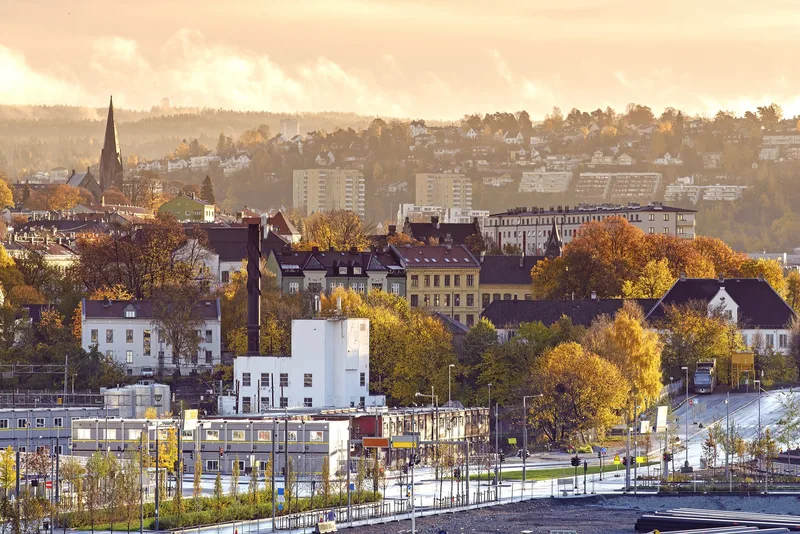 Oslo is the perfect destination for those looking to enjoy a city break, a weekend of skiing, or both!
Visiting Oslo in the winter will allow you to combine winter activities with shopping and culture.
Outdoor attractions such as the Akershus Fortress and Vigeland Sculpture Park are popular all-year-round but Oslo is also home to 40 museums, and an exceptional music scene so there's plenty to do both indoors and outdoors.
7. Venice
Best for: A romantic trip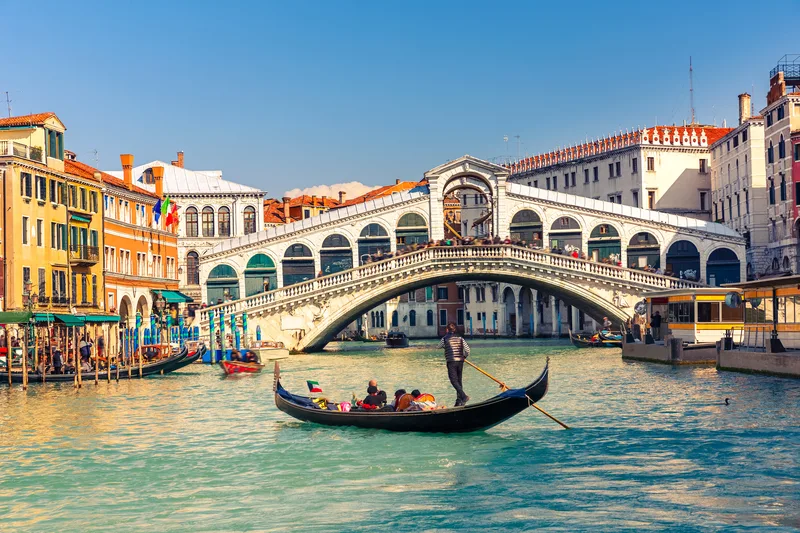 Venice, the capital of Northern Italy's Veneto region, is perhaps one of the world's most unique cities. It has no roads, just canals, and is built on more than 100 small islands on the Adriatic Sea.
As one of the most romantic cities, Venice is a popular destination for a weekend away in February. Venice's most famous tradition is the Carnevale, the world's largest masked ball, takes place during February and is a popular sight among both locals and tourists.
Visitors to Venice can also make the most of two for one admission on Valentine's Day or join in with the many other celebrations that take place around Carnevale time.
Read more: A Weekend Guide to Venice
8. Paris
Best for: Romance and shopping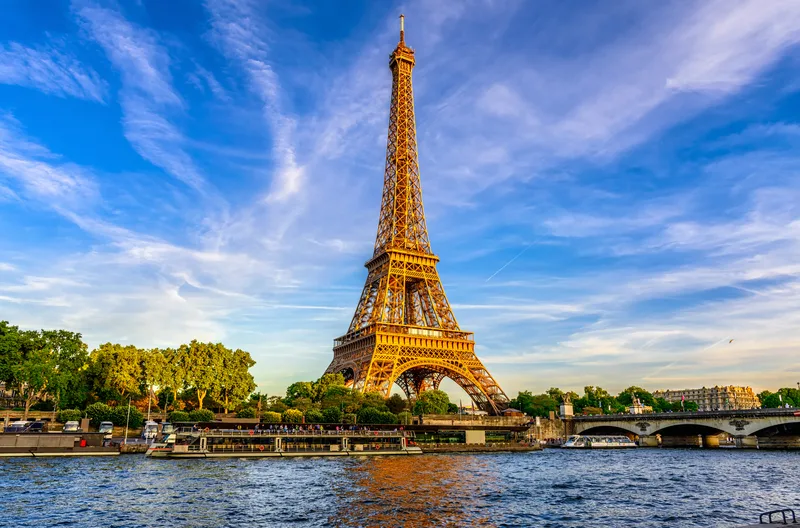 Paris is France's capital and has long been a popular choice for a weekend away from England as it can be easily accessed via the Eurostar.
Visiting Paris in February provides visitors with the chance to get up close to its many famous attractions, without having to fight through crowds of tourists.
In one weekend in Paris, you could visit the Notre Dame Cathedral, climb the Eiffel tour for views across Paris, or take advantage of the winter sales in one of the city's many shopping districts. If you're looking for weekend away ideas with a shopaholic then this is the one for you!
Read more: 10 ways to have a relaxing weekend in Paris
9. Rome
Best for: History lovers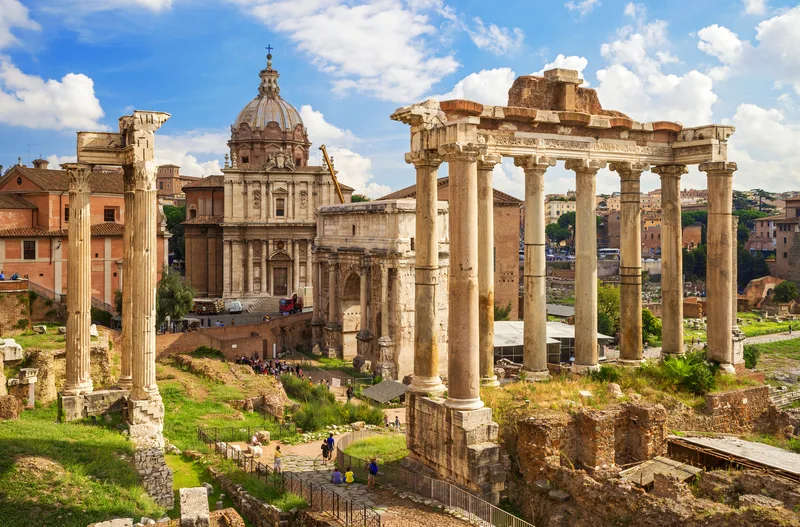 As Italy's capital, Rome is a city that can offer thousands of years of art, architecture, and culture to its visitors. Plus, visiting Rome in Winter means that you will largely have the city to yourself. You'll be able to easily explore highlights such as the Forum, the Colosseum, and the Vatican City, without having to battle through crowds of tourists.
If you can, it's best to plan your weekend trip to Rome over the first or last weekend of the month. On the first Sunday of each month, state sites and museums are free for everyone, while on the last Sunday of every month, it's free to visit the Vatican museums.
Alternatively, if you're visiting during mid-February, then you could also combine your trip to Rome with a visit to Venice, as the Carnival will be in full swing by then!
Read more: 10 Essential Travel Tips for Rome
10. Bath
Best for: A relaxing UK city break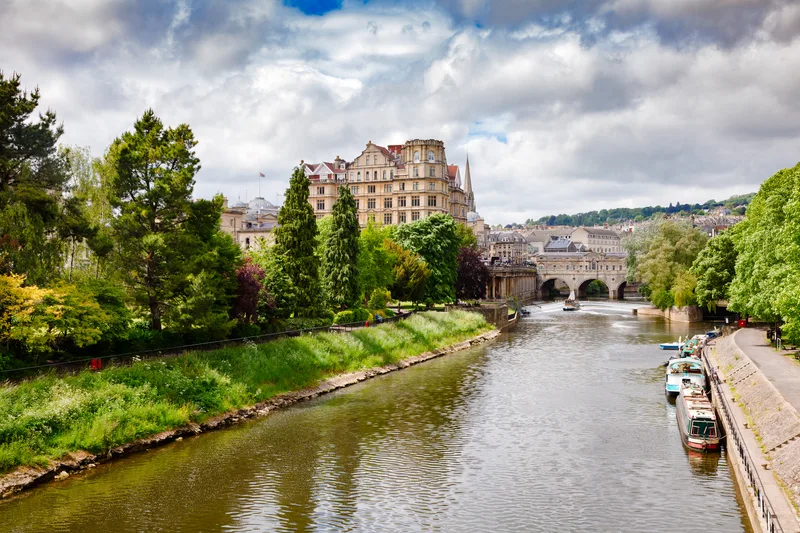 One thing I can assure you of is this, if you're heading to Bath for a weekend break, you definitely won't find yourself short of things to do while you're there. Bath is full to the brim with attractions and activities to do, and as it's a simple drive or train journey away from London, it's perfect for a weekend getaway.
Bath is home to a huge choice of independent shops, the notable Bath Abbey, and a vibrant culture. But, Bath's most popular attractions are, you guessed it, its Roman Baths so they are a must see if you're in the city for the weekend. Visit the Great Bath, the Roman Temple and head to the Thermae Bath Spa rooftop pool for a relaxing dip in the afternoon. This is a lovely weekend break idea for a trip with the girls or a romantic weekend with your other half!
I stayed at the Abbey Hotel during my last trip to Bath and it was great.
11. Dubai
Best for: Winter sun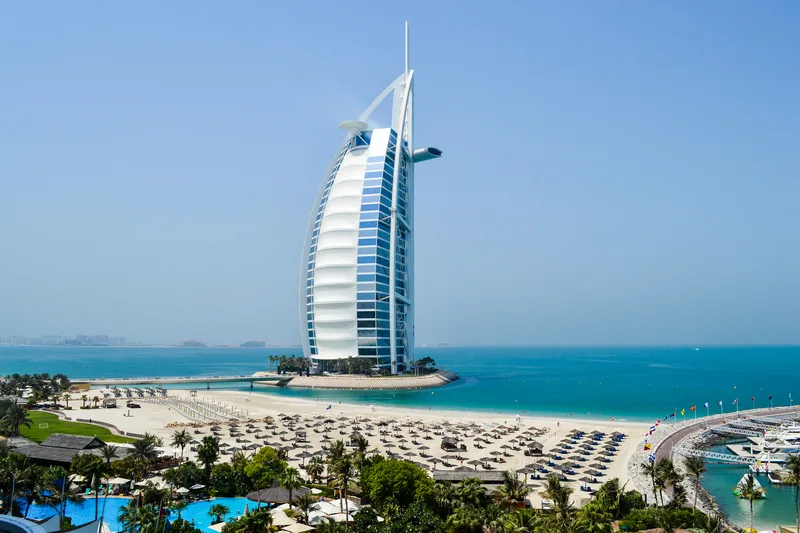 Dubai isn't normally a city that people consider as a weekend break, but as it's quite an expensive city, with so must to do and see there, I think it's the perfect destination for a long weekend away. There will plenty to keep you busy during a weekend visit but, as you're only visiting for a short amount of time, you'll save yourself some pennies!
Situated in the United Arab Emirates, Dubai is known for its luxury shopping, modern architecture and electric nightlife.
Beautiful beaches, world-class spas, major landmarks (including The Creek and the Dubai Mall) and incredible shopping experiences are all present in Dubai. So, whether you're looking to relax, sightsee, shop, or party (or maybe a mixture of all four), Dubai is the destination for you.
Read more: How to Spend 3 Days in Dubai
12. Rotterdam
Best for: A European city break without a flight (it's easy to take an overnight ferry)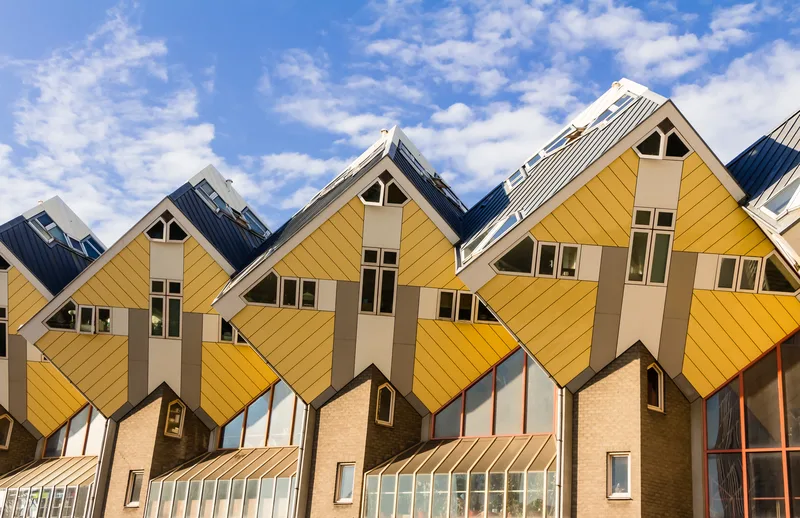 Here's one of my favourite weekend away ideas that you might not have considered!
You can fly from London to Rotterdam in just under an hour, so it's perfect as a weekend getaway. Rotterdam is the Netherland's second largest city but it is often overlooked in favour of the more popular city of Amsterdam.
But, with everything from a rich history, to an interesting culture, amazing architecture, and an interesting art scene, Rotterdam has plenty to keep you busy during a weekend away.
Two of Rotterdam's most unique attractions include the cubed houses and the Euromast, a 185m tall observation tower, that will provide you with views across the whole city.
Read more: Awesome things to do in Rotterdam
13. Warsaw
Best for: A pretty winter break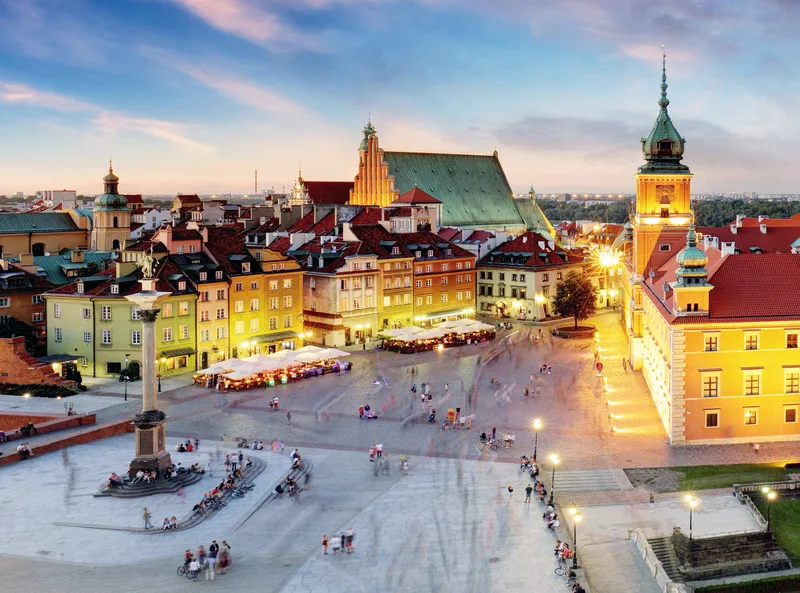 Warsaw is the capital of Poland, yet Krakow is often favoured above it as a weekend getaway destination. Which is a shame, as Warsaw has beautiful buildings, an interesting (albeit turbulent) history and a charm to it that combines to make it a wonderful weekend away idea.
Finding time to visit the Old Town is a must when you're in Warsaw, after being destroyed during the Second World War the area began to be reconstructed in 1949. Despite very few of the original buildings still standing, the Old Town has a charm to it that you won't want to miss. While in the Old Town, climb the spiral stairs to the top of the Clock Tower for views out across the colourful city.
Read more: Postcards from Poland – A Weekend in Warsaw
14. Tenerife
Best for: Winter sun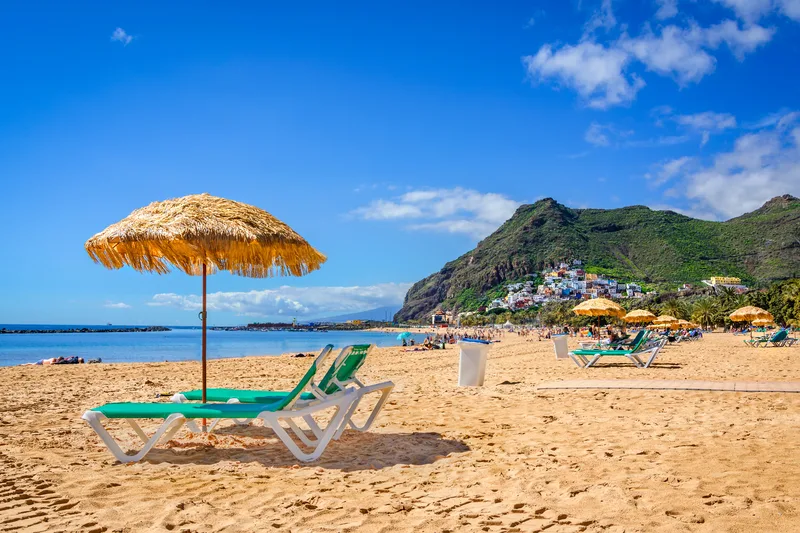 Tenerife is often a popular destination for those looking to head away on a two-week holiday but it's not so often considered as a great place to head for a weekend trip. It's also regularly seen as being a place that you simply head to for a relaxing week on the beach, but there are so many things to do in Tenerife that it's ideal as a weekend destination too.
With gorgeous beaches, the 3rd largest volcano in the world, the highest water slide in the world, cocktail beach bars, a national park, and around 300 days of sunshine a year – Tenerife is great for a year-round sunny weekend break!
Read more: Can you visit Tenerife for 3 days? YES!
15. Bristol
Best for: Quirky vibes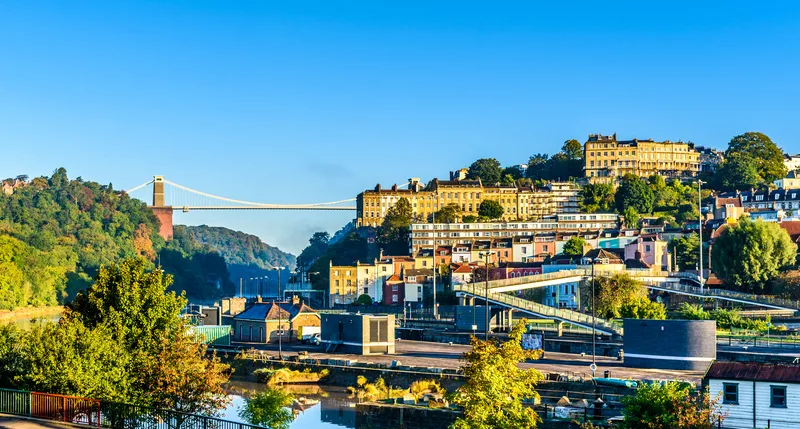 Bristol is located around 100 miles west of London, and is a vibrant city, with a range of heritage museums, art galleries, and world-class shopping and dining to enjoy.
Bristol's highlights can easily be seen during a weekend, with the Clifton Suspension Bridge being the most obvious to spot, located over the Avon Gorge and River Avon, between Bristol and Somerset.
Art lovers will be excited to know that Banksy, the UK's most famous street artist, began his covert operations in Bristol and so many of his creations can still be found on the city walls.
If searching out street art isn't your thing and you don't fancy travelling across the suspension bridge then Bristol is also home to the Lido, a luxurious spa, pool and award-winning restaurant. Round off your weekend in Bath with a relaxing afternoon in the spa or pool, before indulging in the restaurant in the evening.
Read more: My 24 Hour Trip to Bristol
16. Dubrovnik
Best for: Pure beauty and sunshine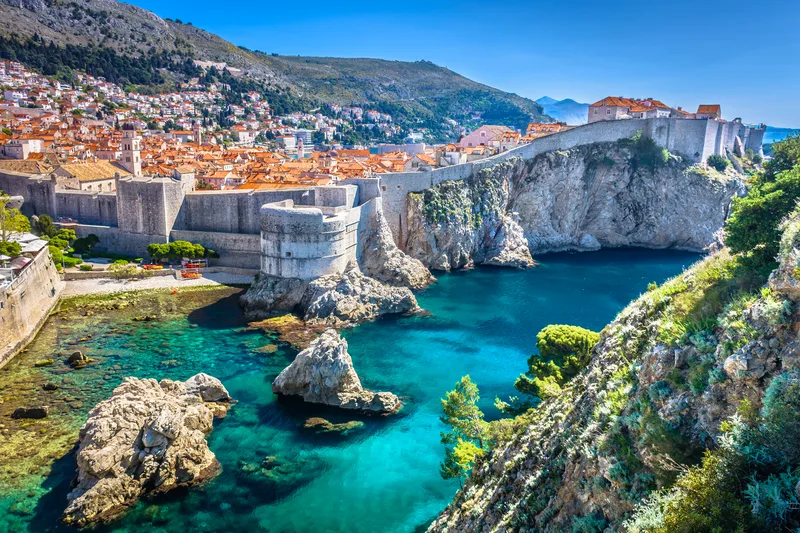 Dubrovnik is a historic city located on Croatia's Adriatic coast. Well known for its distinctive Old Town, Dubrovnik is a great destination for a weekend break in the Balkan region.
The city is home to beaches that are popular among both locals and visitors, as well as architecture (most notably the massive stone walls that encircle the Old Town), churches and world-class museums.
One thing that you must do during a weekend break to Dubrovnik is to walk the city walls that circle the Old Town. The unique 2km wall offers views across the city that you won't be able to find anywhere else.
Read more: Wowed by Dubrovnik in just One Day
17. Marrakesh
Best for: Excitement and shopping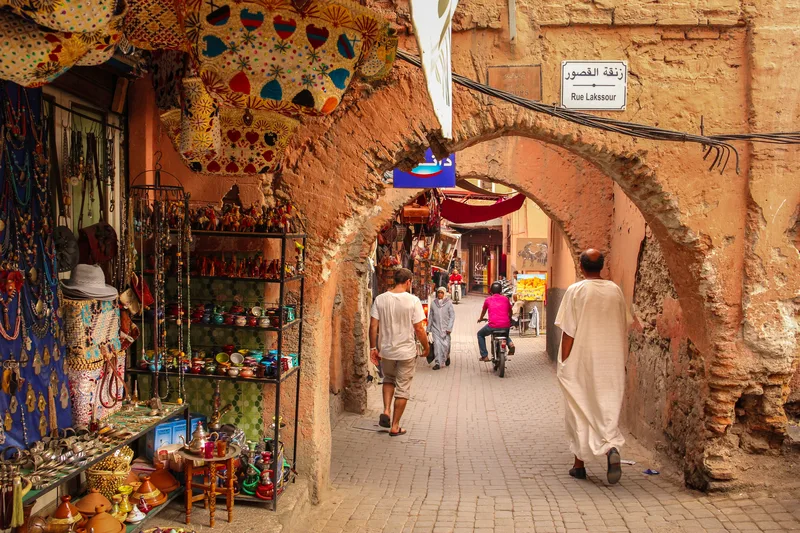 Marrakesh, also known as Marrakech, is a destination that can be reached with ease from most international destinations, and in around just four hours from London. Ideal as a location for a weekend trip from the UK, Marrakesh is a city full of beauty and culture.
Offering the delights of both a city break, with gorgeous shopping, and outdoor activities, Marrakesh has plenty to offer to those visiting for a weekend. A walking tour will give you an understanding of the culture of the city, while a tour to visit the Atlas Mountains will showcase Marrakesh's beautiful surroundings. Once back in the city, visitors should head to the world-famous Souks, a maze of tiny streets filled to the brim with market stalls selling everything you could imagine.
Read more: Things to do in Marrakesh for a 3-day trip
18. Lisbon
Best for: Sunshine and style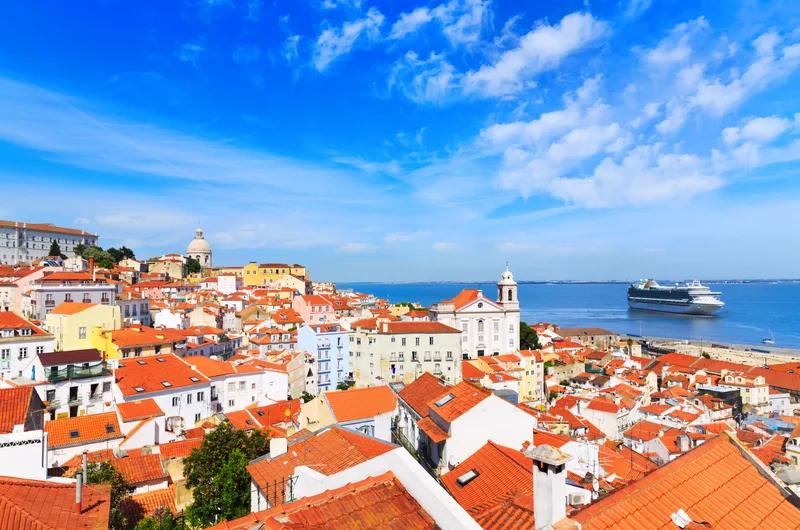 Lisbon is the ideal weekend away idea and a perfect city break destination. With tourist attractions, a lively nightlife, and everything else in between, it's perfect for a weekend away from London.
During the day visitors can explore the historic districts of Alfama and Baixa. Alfama is the oldest section of the history and has many delights, including the Castle and the River Tagus. Meanwhile, the Baixa is home to Lisbon's restaurants, open-air cafes, and shops.
At night, you will want to head to the Bairro Alto district to experience Lisbon's buzzing nightlife, or to the Rossio square if you'd prefer to enjoy a relaxing evening at one of the city's many restaurants.
Read more: A Weekend Itinerary for Lisbon
19. Ljubljana
Best for: Somewhere different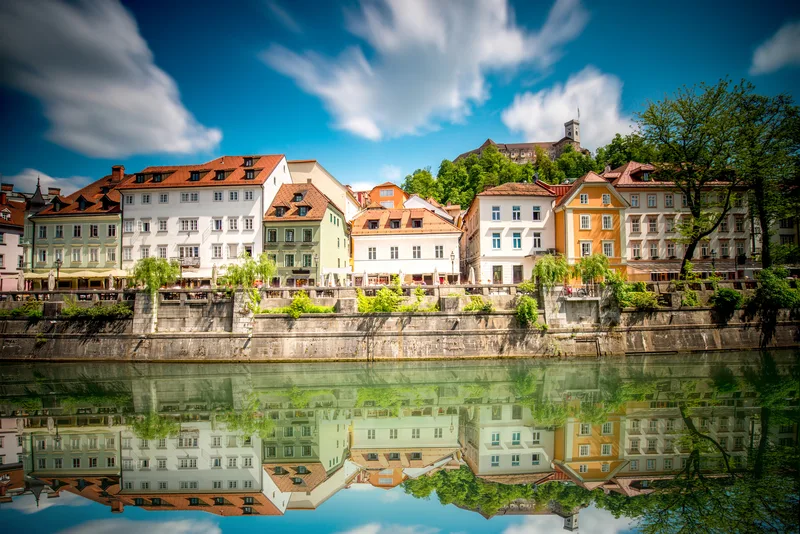 Ljubljana might be Slovenia's capital city and its largest, but in reality, it is still a relatively small city, with attractions that can be easily walked between during the space of a weekend. This city might not feature on many lists of weekend away ideas but it's honestly such an underrated city.
If the weather is good to you during your weekend break to Ljubljana then you'll want to head to the Ljublianica River, which is lined with outdoor cafes and divides the cobbled streets of the old town from the modern commercial hub.
Other must-sees include the Ljubljana Castle, the National Museum of Slovenia and, if you're visiting on a Friday, then you have to visit the Open Kitchen Market head in the central market square.
Read more: How to Plan a Holiday to Ljubljana
20. Dublin
Best for: A party weekend in the UK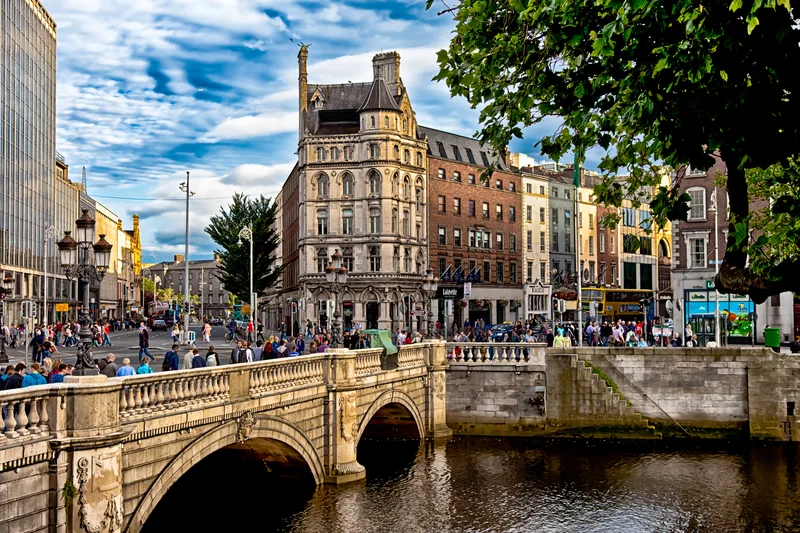 Dublin is the capital of the Republic of Ireland and, as with any major city, it's home to a huge number of things to do and see during a weekend, making it one of the best weekend away ideas!
History lovers will want to squeeze a visit to Dublin Castle and St Patrick's Cathedral into their weekend in Dublin. Whereas, outdoor lovers will be pleased to hear that Dublin is home to a number of city parks, including St Stephen's Green and Phoenix Park, which is also contains Dublin Zoo.
Of course, no weekend visit to Dublin would be complete without a little tipple. Make sure that you visit both the Guinness Storehouse, to learn about the famous Irish 'Black Gold', and the Old Jameson Distillery, where you will discover the process of creating refined whisky. Another must-see is the Temple Bar, known as one of Dublin's most iconic bars, it's located in the heart of the city and has tourists flocking to it from all over the world.
Read more: 50 Things to do in Dublin
21. Brussels
Best for: Visiting other nearby cities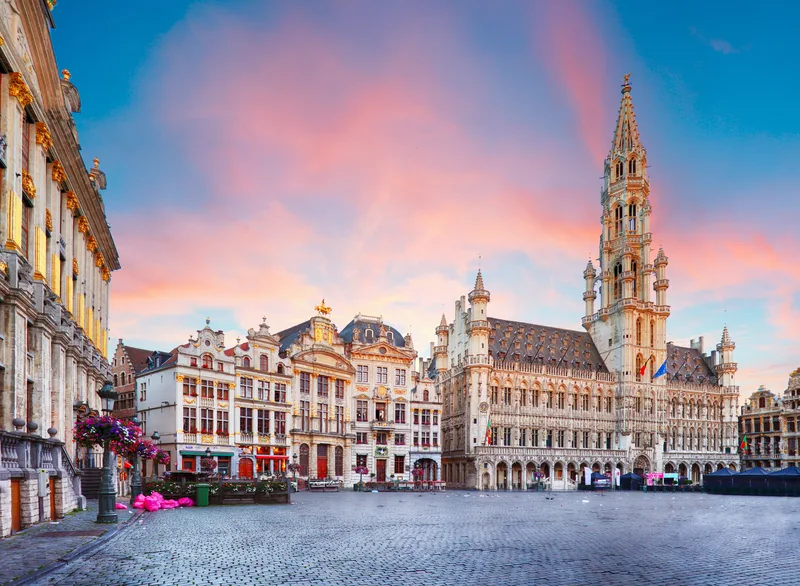 In my opinion, Brussels is definitely one of Europe's most underrated cities. With flights that take just over an hour from London, and the Eurostar journey only double that, the Belgian city is ideally located for a weekend break.
A simple walk around Brussels will lead you to The Grand Place (which is covered with a carpet of nearly one million begonias every couple of years), to the Atomium and to Mini Europe. But, while all of those attractions are incredible, one thing you must do while you're in Belgium is sample some of the waffles, frites, and chocolate!
It's also incredibly easy to get to Bruges and Ghent in under an hour from Brussels, so it's entirely feasible to turn your trip to Brussels into a multi-city break within the space of one weekend! Now there's are three great weekend away ideas in one!
Read more: WowTrip Review: A Weekend in Brussels
22. Snowdonia
Best for: Hiking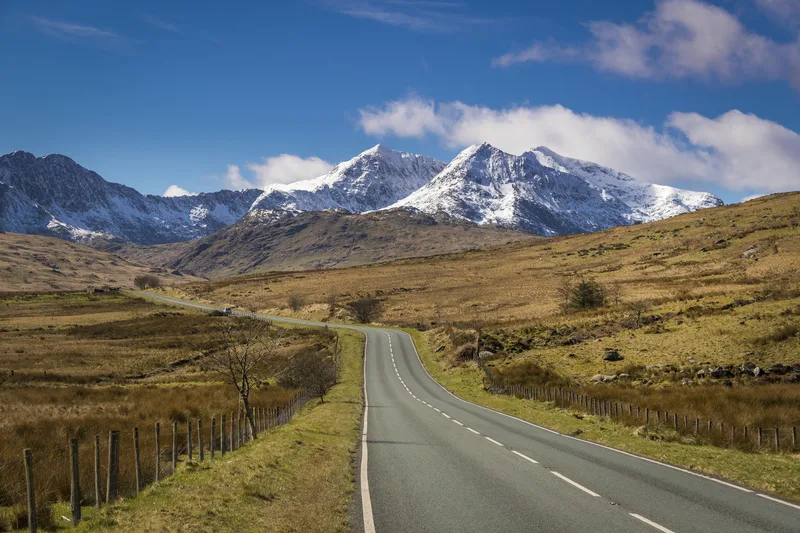 Snowdonia is a region in Northwest Wales, found within the Snowdonia National Park. It is conveniently located just a four-hour drive from London, making it the perfect escape from city life and one of the few places in the UK that is rarely inundated with tourists.
Snowdonia's small size makes it great for exploring at a weekend. Ideal for outdoor lovers or anyone heading out on a beautiful UK road trip, one of the best things about visiting Snowdonia is that you don't even need to visit specific sites to take in all its glory, as the scenery everything is breath-taking.
You could relax on one of Snowdonia's many beaches, walk along one of the many public trails, or hitch a ride on the Snowdon Mountain Railway to the top of Mount Snowdon.
Read more: Top 10 Adventure Activities you have to try in Snowdonia
23. Glasgow
Best for: A surprising foodie weekend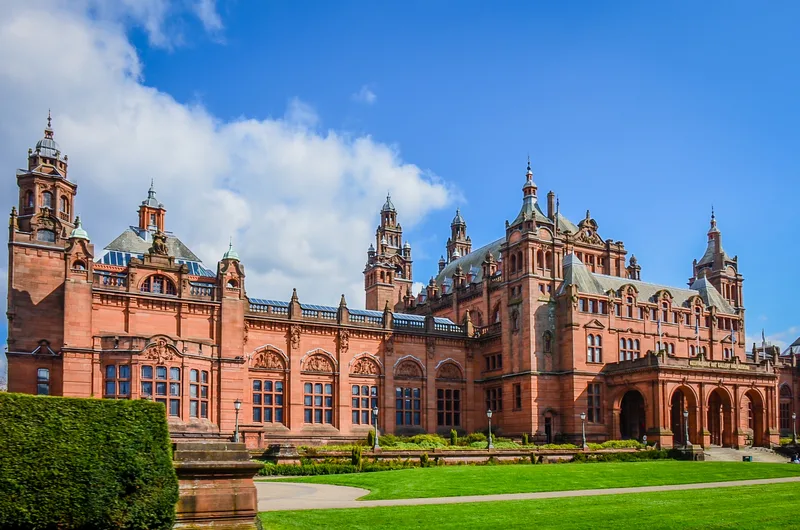 Glasgow is all-too-often overshadowed by Edinburgh but both cities have vastly different cultures to offer visitors. While Edinburgh remains prim and proper, Glasgow has a slightly grungier, more creative side to it so it's a great weekend away idea for creatives!
Just as Edinburgh is, Glasgow is easily accessed by plane or train, so it's a great as a weekend city break destination. Glasgow is home to an array of art and culture attractions, including the Scottish Opera, Scottish Ballet and a number of acclaimed museums, including the popular Kelvingrove Art Gallery and Museum.
Harry Potter fans will also be pleased to know that you can wander through the gothic buildings, and courtyards of the University of Glasgow, which is rumoured to have been the inspiration to J.K. Rowling's 'Hogwarts'. It won't take you long to see why!
Read more: 2 Days in Glasgow: How to Spend 48-Hours in Glasgow
24. Dorset
Best for: Beaches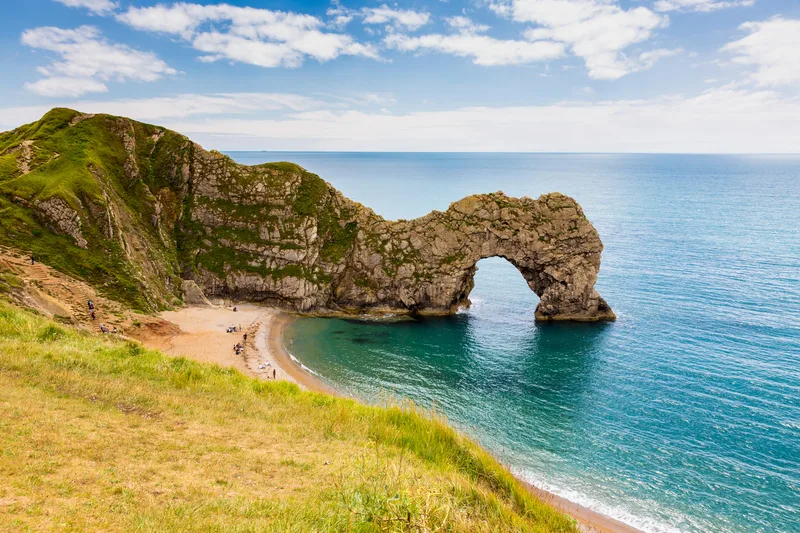 Dorset is a county in Southwest England and is a popular holiday destination in Britain. Although Dorset is easily accessible by plane, train, bus or car, it's generally advisable to drive if you can so that you can visit the county's many remote attractions.
Known most famously for its Jurassic Coast, natural landmarks such as Durdle Door and Lulworth Cove are popular highlights during a weekend in Dorset. The towns of Poole, Weymouth, Bournemouth, and Swanage are also frequently visited during the summer months for their sandy beaches.
Dorset is the perfect destination for literature lovers. You could spend the weekend following in Edin Blyton's footsteps, exploring the birthplace of Thomas Hardy or taking in the tranquillity of Chesil Beach, the setting of Ian McEwan's 'On Chesil Beach'.
And, if you're looking for a unique place to stay the night, then you need to look no further than Dorset. You could stay the night in a lighthouse, stay overnight on a working Vineyard, lay down to rest in an Old Smuggler's Inn or sleep in Clavell Tower.
Read more: A Weekend Guide to Dorset
25. Copenhagen
Best for: Style and beauty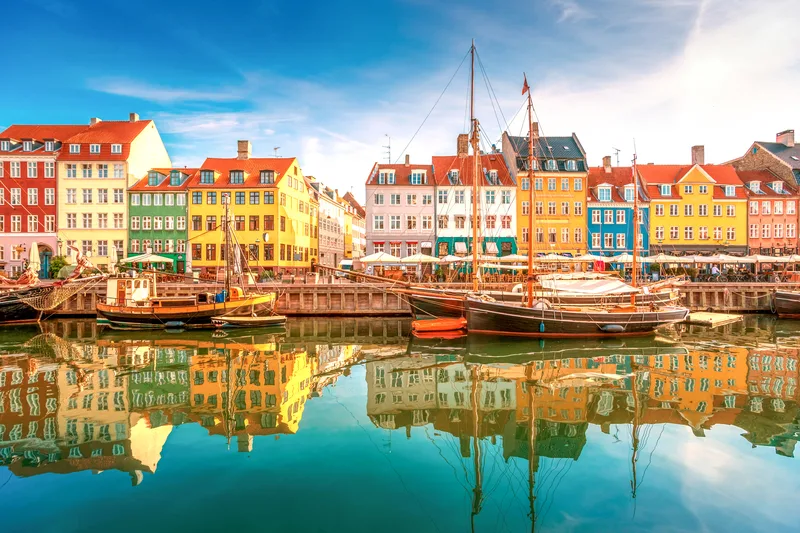 Copenhagen is the capital city of Denmark and sits on the coastal islands of Zealand and Amager. Regularly voted as the happiest city in the world, Copenhagen is a flat city built around its waterways, so many of its main attractions can be easily accessed either by foot or on a bicycle.
Just make sure that you plan your route so that you can spot The Little Mermaid, Nyhavn and Stroget sites on your way across the city.
You could even take to the water and pass by iconic landmarks such as the Opera House and the Black Diamond, during one of the many hour-long boat tours that are available.
Read more: An Insider's Guide to Copenhagen
26. Jersey
Best for: The great outdoors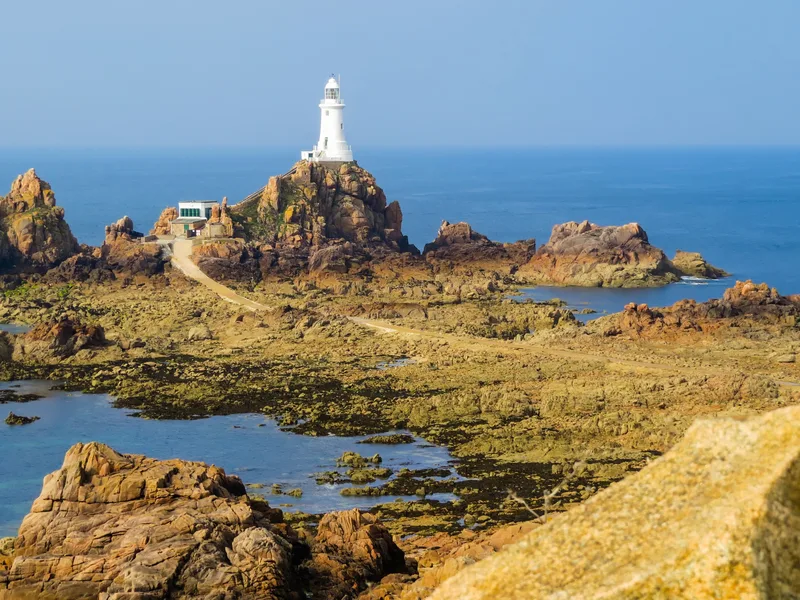 Jersey is the largest of the Channel Islands between England and France and is perfect for a short island break.
The island is best known for its beautiful beaches, cliffside walking trails, historic castles and inland valleys, so it's a great destination for a leisurely weekend away.
You can finish work on a Friday and be in Jersey just a few hours later, ready to enjoy your weekend on the island. Unwind at a beach café, relax in one of the many natural swimming spots, or head out for a breezy walk along the clifftops, where you will be able to see beautiful views of Jersey.
27. Isle of Skye
Best for: Breathtaking views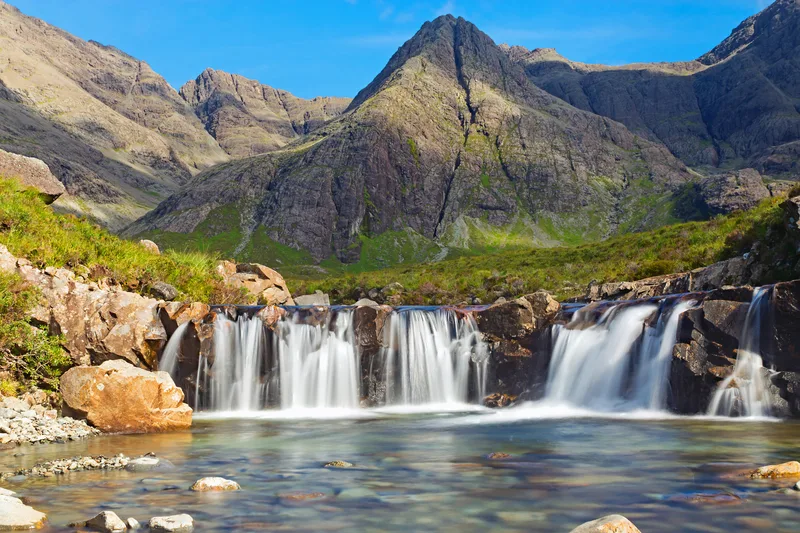 The Isle of Skye is the largest island in the Inner Hebrides archipelago, so it should come as no surprise that there are a huge number of things to do during a weekend on the island. Built on tales of fairies, giants, and water spirits, the Isle of Skye is a truly magical destination – in more ways than one!
As with many destinations, the Isle of Skye is best visited in the summer months so that you can enjoy its outdoor beauty, but if you do visit in Winter you stand a chance of seeing the Northern Lights.
The town of Portree is a popular choice as a base for exploring the island, and its beautiful harbour is home to the best fish and chips you'll ever try. As you venture away from Portree, you'll find notable landmarks such as the Old Man of Storr, Mealt Waterfalls, and, if you're happy to hike, then head north along the western side of the Trotternish peninsula to find the magical Faerie Glen.
28. The Peak District
Best for: Hiking and the great outdoors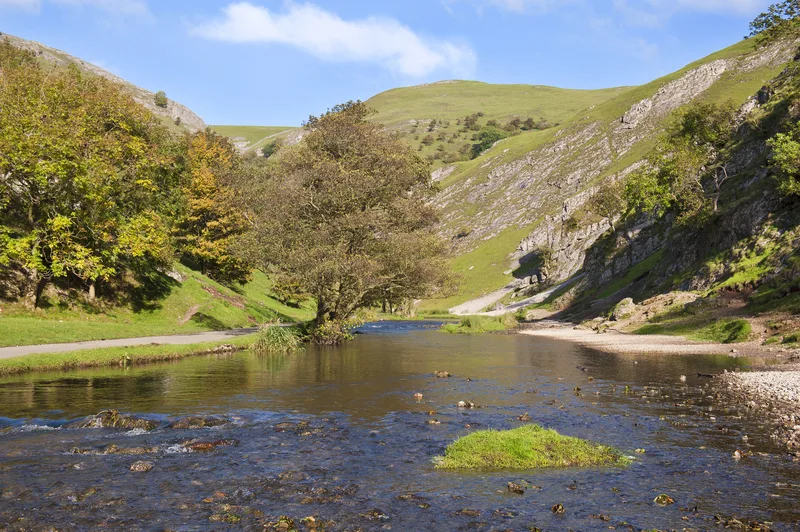 Located in central England, the Peak District National Park was the first of Britain's national parks.
With 1,600 miles of footpaths, bridleways, and tracks, the Peak District is a popular weekend destination for people wishing to escape the hustle and bustle of city life. It goes without saying that the best thing to do while you're on a weekend break in the Peak District, is to simply get out and explore the beautiful British countryside.
Areas such as Dovedale, Kinder Scout, and Lathkill Dale are all particularly popular, for different reasons, among walkers but in all honesty, there isn't a part in the Peak District that isn't worth taking a look at.
29. Galway
Best for: Traditional pubs and outdoor beauty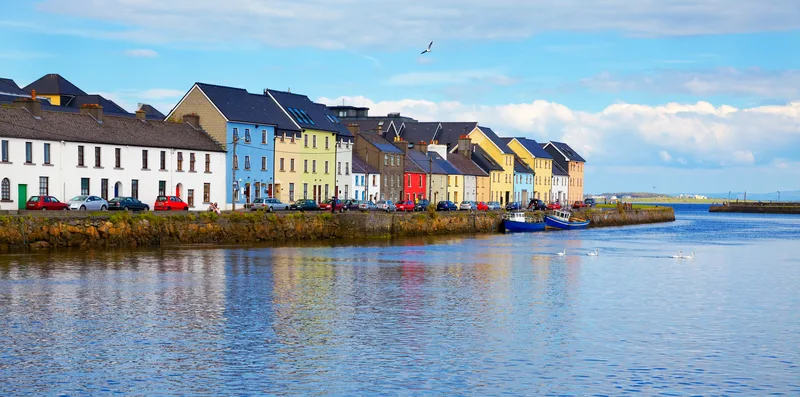 If you're looking to book a weekend break in Ireland, then Galway should be top of your list of places to visit while you're there.
In fact, the harbour city has so much to offer that you might even want to consider booking an entire weekend break in Galway.
Visit Eyre Square, the hub of the city, to find a selection of shops and traditional pubs. Or, head to the Latin Quarter to browse the many cafes, boutiques and art galleries within what remains of the medieval city walls.
Read more: The Travel Blogger's Guide to Ireland
30. Scilly Islands
Best for: Feeling like you're a million miles away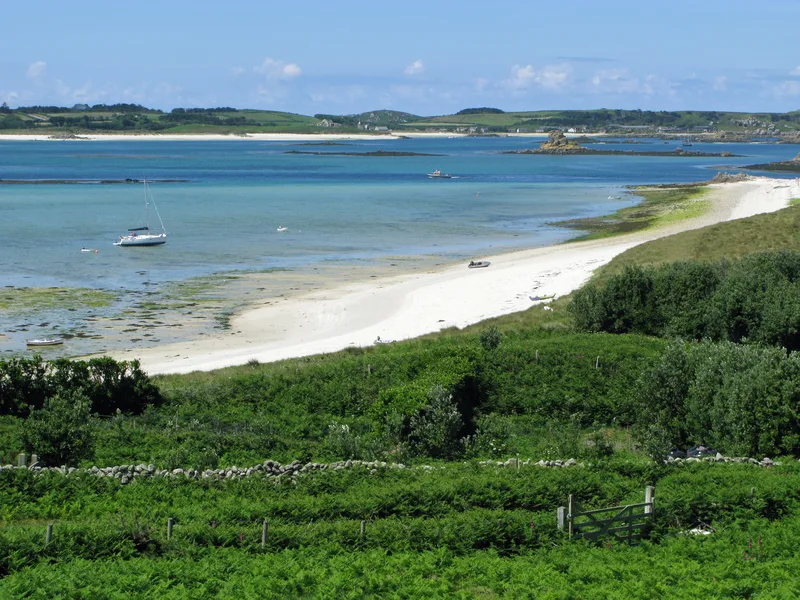 Just 28 miles off the Cornish coast, you will find the Isles of Scilly, arguably one of the most beautiful UK weekend break ideas there is! This is one of the best weekend trips from London as it's so close but feels a million miles away. I live in the North of England and reaching the Isles of Scilly is a big journey but from further down south it's an easy trip!
The archipelago is possibly one of Britain's best holiday destinations and is the ideal place to head for a weekend escape.
With no pleasure piers, arcades or theme parks, the Scilly Isles instead provides visitors with a sub-tropical paradise that they can explore at their own pace.
After spending a weekend on the Isles of Scilly, you'll be sure to be feeling relaxed and refreshed.
Read more: Palm trees and white sand beaches…in England. Welcome to the Isles of Scilly
31. London
Best for: Best city break ever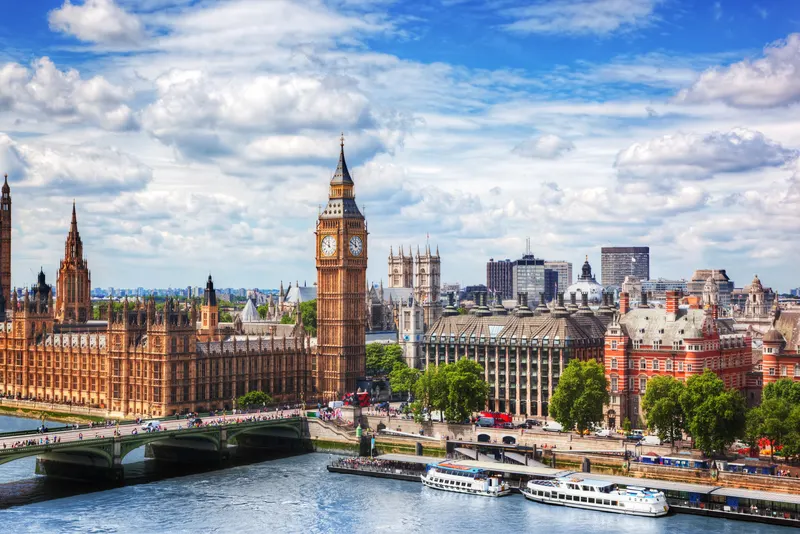 We couldn't not include London on a list of weekend break ideas, could we? As the capital of England and the United Kingdom, London is the ultimate city break!
It might seem as though there's too much to fit into a weekend in London, and you're right, but if you plan your weekend itinerary well then you can cram an awful lot into a 48-hour trip to London!
Home to impressive structures such as Big Ben, the Houses of Parliament, Buckingham Palace and Westminster Abbey, there's plenty to see as you walk around the streets of London. But, if you'd like to tick off some of London's popular tourist attractions then you'd be best to head to the London Eye, the National History Museum, Covent Garden or Camden Market.
Read more: How to Plan a Weekend in London
32. Liverpool
Best for: A casual city break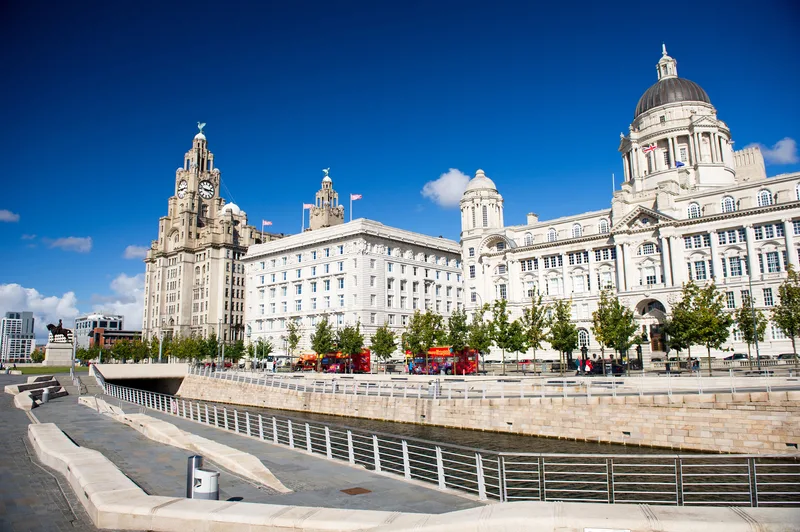 As with many city break destinations, Liverpool is easily accessed by train from across the UK. Located in Northwest England and is perhaps most well known as the hometown of The Beatles, but there is a lot more to the maritime city than its sixties band.
That said, if you would like to discover more about the band during your visit to Liverpool, The Beatles Story is where you'll find memorabilia and replicas of places that they played their gigs. You can also combine your trip with a tour to Mendips, where John Lennon grew up, and to the house that Paul McCartney grew up in.
A visit to Liverpool will allow you to see grand listed buildings, grey seals on the estuary beaches, and an eclectic mix of pop and culture.
Visit the Liverpool Docks, keep your eye peeled for The Beatles statue, discover Liverpool's interesting history at the Liverpool Museum, stand in the centre of the Bombed Out Church, or marvel at views across the city from the top of Radio City Tower.
Read more: The ultimate travel guide to Liverpool
33. Amsterdam
Best for: Beauty and nightlife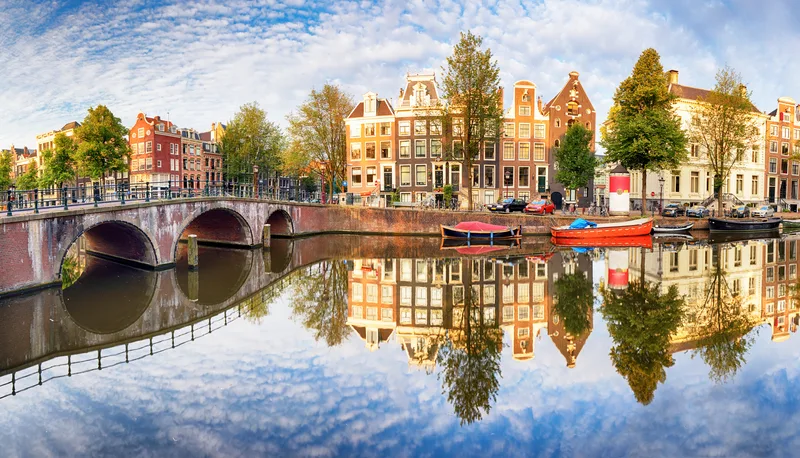 Amsterdam is another of Europe's cities that offers an interesting blend of the old and the new and is ideal for a short weekend away.
Home to a variety of museums, including the Van Gogh Museum, the Rijksmuseum and the Anne Frank House. All three museums are incredibly popular tourist attractions, so, to save time on your weekend break to Amsterdam, it would be wise to book online if you can to avoid wasting hours standing in queues.
The museums are great for gaining an understanding on the history of Amsterdam but the best way to get a feel of the city today is by bike, and there are plenty of places that you can hire them from within the city.
So, while Amsterdam is known for its drugs and nightlife, it's a city that has a lot more to offer to its visitors.
Read more: Your Weekend Guide to Amsterdam
34. Berlin
Best for: Chilled summer vibes in the city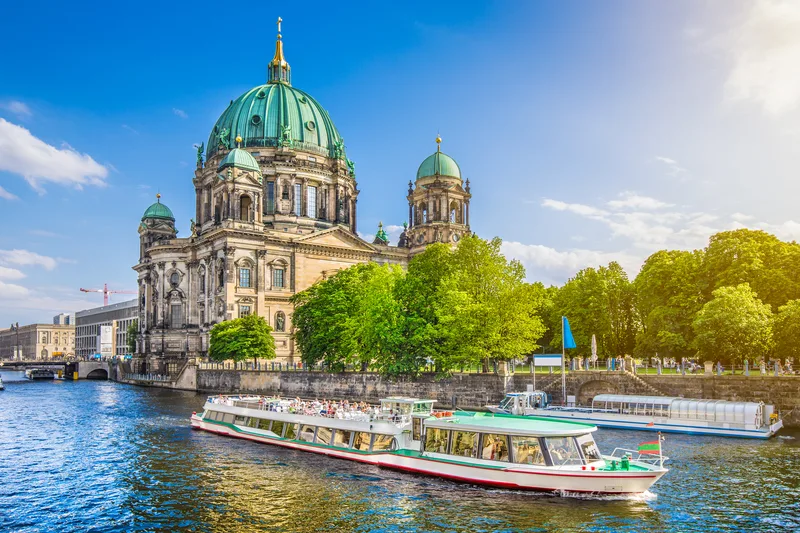 As with many of Europe's cities, Germany's Capital, Berlin, is great for a short weekend trip.
While the city has plenty to offer across the year, Summer is when Berlin really comes to life, so if you're planning a weekend trip to Berlin, you'd be best to book it for June, July or August.
If you are visiting Berlin in summer, then the best way to experience the city is on a bike. When the weather is good in Berlin, you can also enjoy a dip in one of the city's many swimming lakes, take a stroll in one of the parks, relax on a boat tour through Berlin or visit the outdoor theatre.
It's worth noting that most shops are closed on Sundays, so Berlin isn't the best destination for avid shoppers but there are plenty of other attractions to keep you occupied!
Read more: E-biking in Berlin
35. Anglesey
Best for: Sea views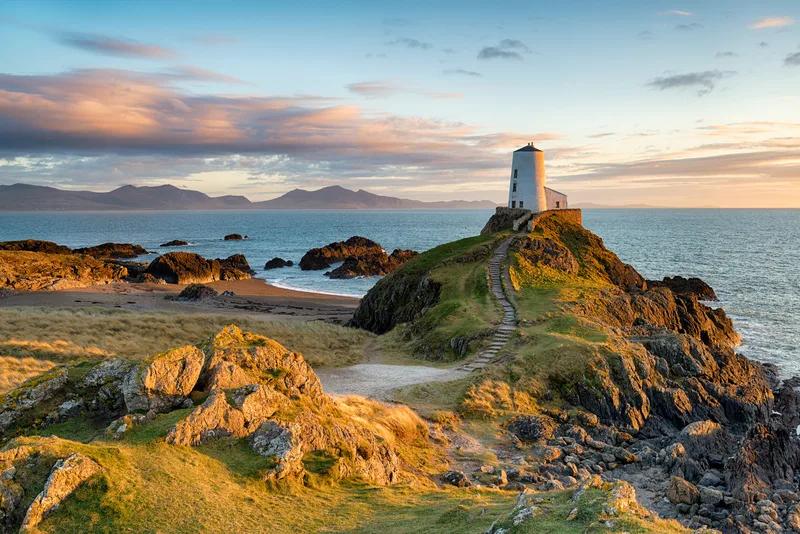 City breaks are great, but every now and again it's nice to enjoy a relaxing trip away to an idyllic location. Luckily for you, Anglesey is exactly that and as it's located in Wales, you won't have far to go at all to leave behind the stresses of everyday life!
Once you're there you'll feel as though you're in the middle of nowhere, but Anglesey is actually located close to the A55 so it's ideal for a weekend getaway in the UK.
With its rugged coastline and range of outdoor activities, the island provides visitors with the perfect antidote to city life. Explore parts of the 220km coastal walk, try out a new water sport, or simply wander along one Anglesey's many beaches.
Read more: Our family weekend in Anglesey in an Airstream trailer
36. The Gower Peninsula
Best for: Gorgeous, rugged beaches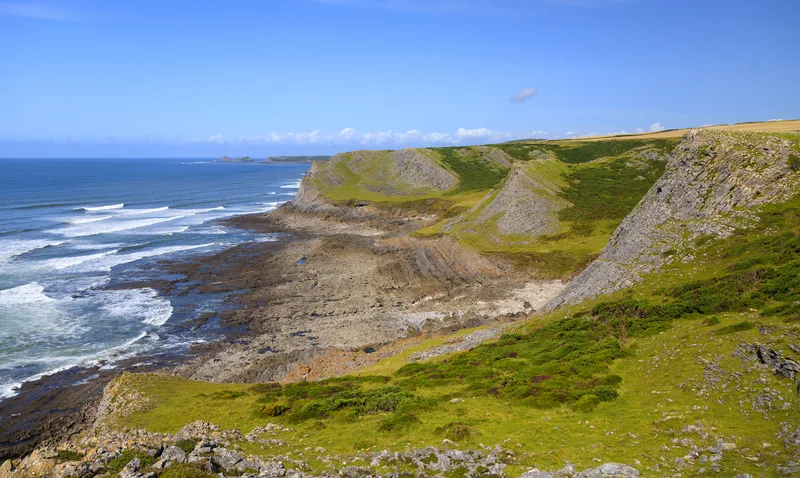 The Gower Peninsula contains all of the elements required of a weekend getaway destination. It's easy to get to, small enough to explore in a weekend, but there's still plenty to do while you're there.
Located in South Wales, just three hours train journey from London, you will find everything from green fields and moorlands, to limestone cliffs and sandy beaches in the Gower Peninsula.
Read more: A weekend itinerary for Swansea Bay, Mumbles and Gower
37. The Algarve
Best for: Sunshine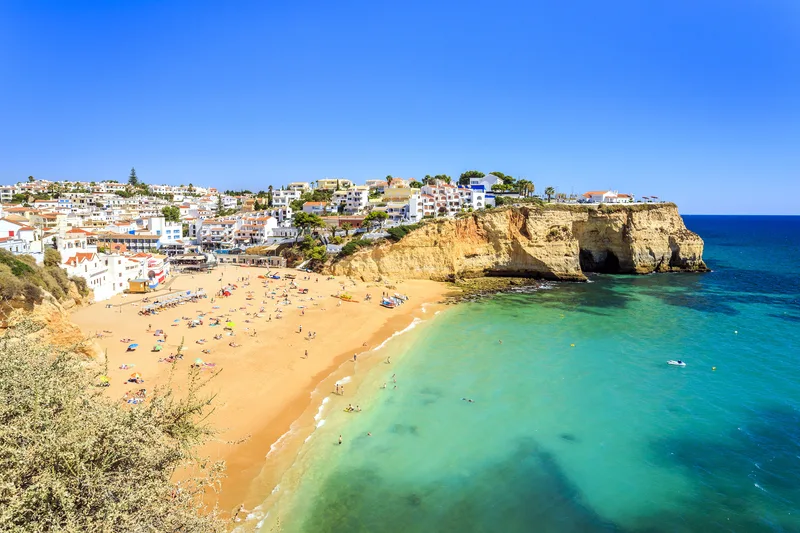 The flight from London to Algarve takes less than three hours, so, while the Algarve is normally a destination for those heading away on a week-long break, it's also an ideal destination for a weekend trip.
Typically, Faro is the Algarve's hotspot, which is handy as this is where most flights arrive into. Faro is home to golden sandy beaches, calm seas, good weather and affordable dining options.
It's safe to say that there is plenty to see and lots of things to do in the Algarve but if you're just visiting for a weekend, the best way to spend it is by relaxing, enjoying the good weather and sampling food from the many restaurants.
Read more: Weekender of the Week: Algarve, Portugal
38. Timisoara
Best for: Something different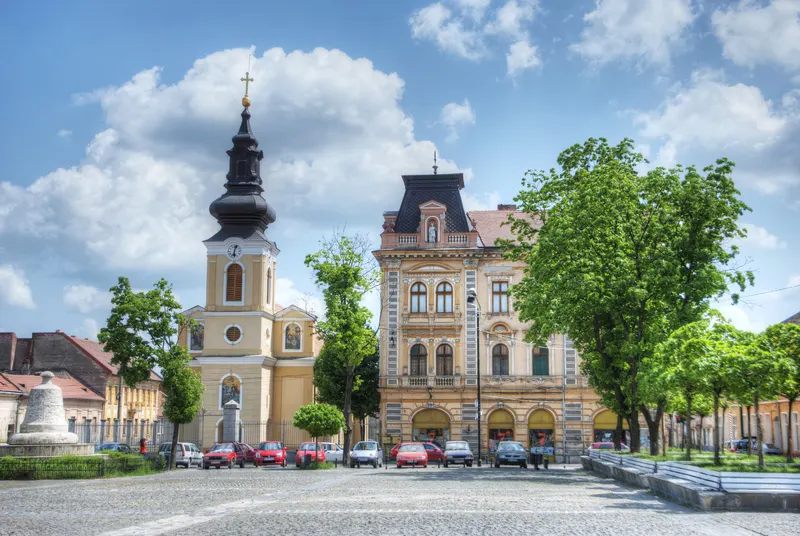 The best thing about weekend breaks is that as they are short they are often also affordable. So, when you can find a destination as cheap as Timisoara to visit, you're onto a winner!
Located in western Romania, Timisoara is a small city that will definitely keep you busy for the first portion of your weekend, leaving you with time to relax during the second half of your weekend in Timisoara.
Spring is the best time to visit Timisoara if you're not a fan of the heat but if you're heading out to enjoy the sun during the summer season then you'll be pleased to know that there are outdoor pools dotted across the city – perfect for cooling off in!
Read more: The Travel Hack's Guide to Timisoara, Romania
39. Belfast
Best for: Irish culture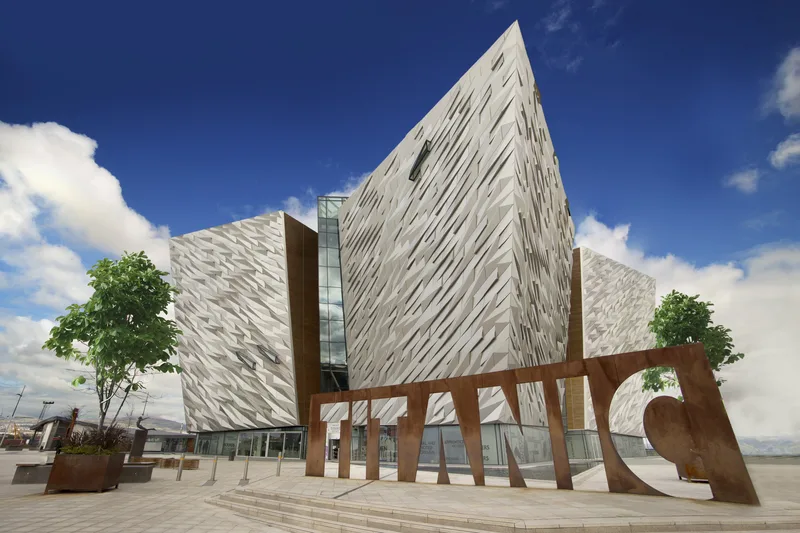 Belfast is Northern Ireland's capital city, but it's more notably known as the birthplace of the RMS Titanic.
The mix of culture, arts, and history makes Belfast an interesting city to visit. And, as flights from London take just 1 hour and 20 minutes, it's a great choice for a weekend away.
Visiting Belfast over a weekend means that you'll be able to experience St George's market at its liveliest, full to the brim with clothes, craft, and food stalls, it's popular with tourists and locals.
Other things that you must do during a short trip to Belfast include visiting the Titanic Quarter, sampling a creamy pint of Guinness at a traditional Irish Pub and booking onto a walking tour that will take you past Belfast's unique landmarks.
Read more: The Travel Blogger's Guide to Ireland
40. Brighton
Best for: Seaside fun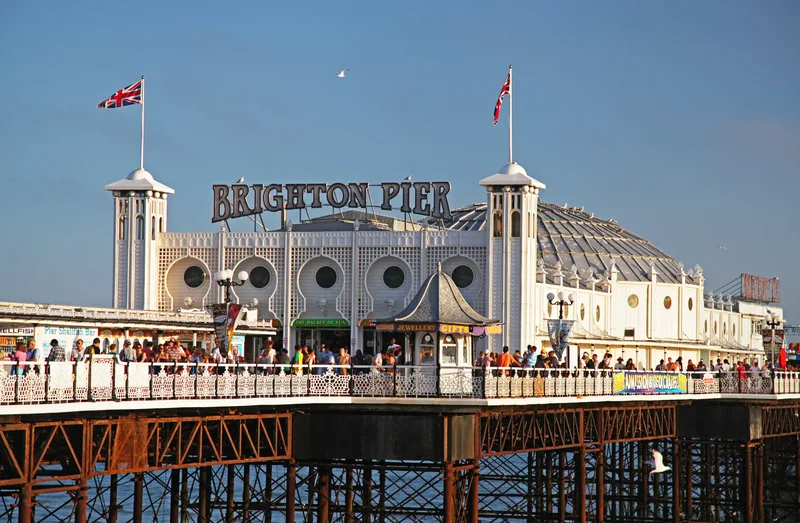 Brighton is a great option for a beachside weekend break in the UK.
The popular English seaside town has a good mixture of sea, countryside and culture that is just waiting to be explored and the city itself can be reached by train from London in around an hour.
Brighton Pier is a must-see while you're in the city, as is the shingle beach which is lined with amusement arcades, the Royal Pavilion, and Devil's Dyke.
Read more: The Travel Hack's Guide to Brighton
41. Reykjavik
Best for: Adventure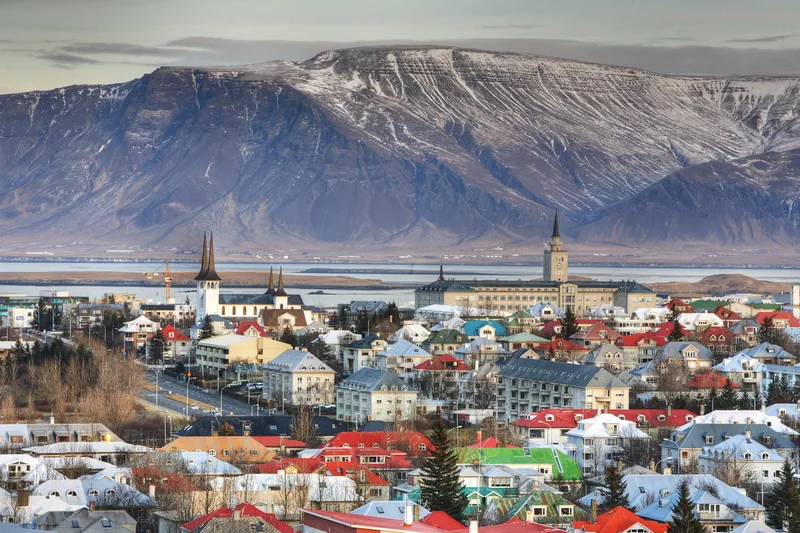 There's no denying that Iceland is quite expensive but affordable airfares have now made it possible to visit Reykjavik for a weekend without breaking the bank!
Reykjavik is the perfect base for your Icelandic weekend trip, as it makes it possible to enjoy both the city and the countryside with ease. The city itself is home to the National and Saga museums, as well as the rotating Perlan glass dome which offers views of the sea and nearby countryside. Meanwhile, a short distance from the city, you will find the famous geothermal Blue Lagoon spa which is an absolute must-see during a weekend in Reykjavik.
Read more: The most incredible 36 hours in Iceland – EVER
42. Porto
Best for: Wine!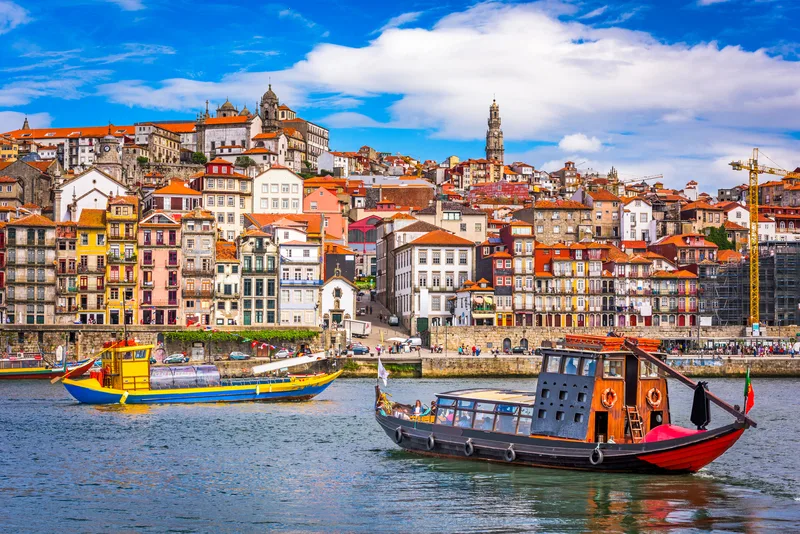 If you'd like to visit Portugal for a coastal break, then Porto is the place for you.
Located in Northwest Portugal, Porto is home to a beautiful medieval riverside district, stunning architecture, beautiful bridges and is well known for its port wine production.
The coastal city can be easily accessed by plane from all over Europe and it's safe to say that you won't break the bank during a weekend stay in Porto as it's a very affordable destination.
Read more: How to Spend a Weekend in Porto, Portugal
43. Cornwall
Best for: UK beaches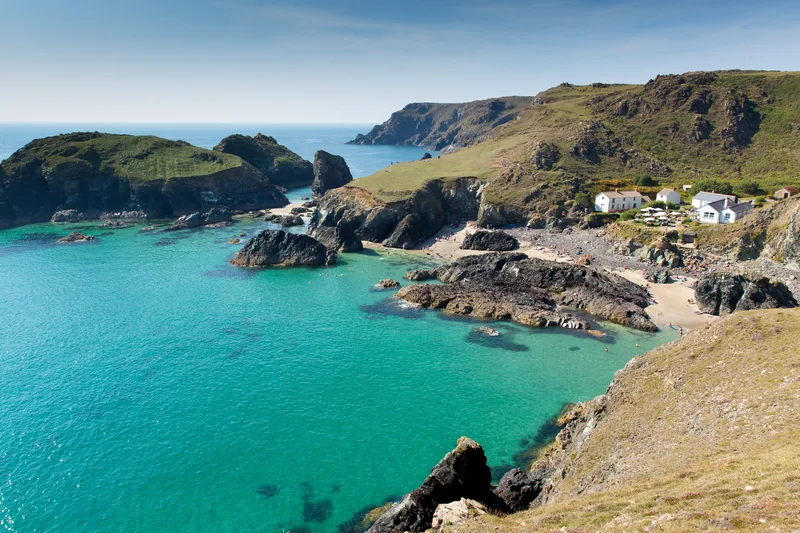 If you're looking to head to the British seaside for a weekend break, nothing quite compares to the Cornish coast.
With moorland, sandy beaches and picturesque coastal towns, Cornwall is the go-to destination for families, friends and keen surfers alike.
Known for its many beaches, Cornish pasties, cream teams and surfing competitions, this area of the UK has enough to keep you busy for an entire weekend.
Cornwall is a bustling hub during the summer months and is packed full of things to do. You could spend your weekend sunbathing on one of the many beautiful beaches or visiting popular attractions such as St Michael's Mount, the Lizard Peninsula or the picturesque harbour town of St Ives.
Read more: A Weekend Guide to Cornwall
44. The Cotswolds
Best for: Pretty villages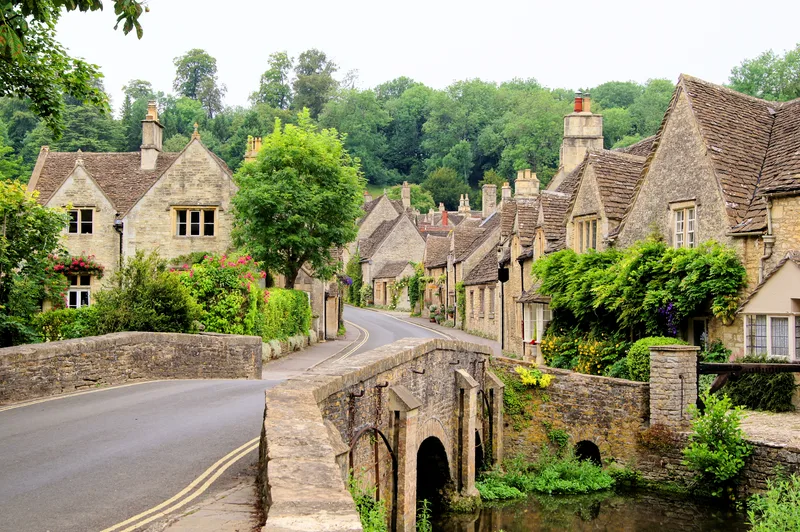 Despite only being a couple of hours away from London, the Cotswolds is worlds apart from the capital city. The rural area is home to rolling hills, medieval villages, stately homes and the hefty 102-mile Cotswold Way walking trail.
Don't be fooled by its rural location, however, as the Cotswolds are easily accessible by road and rail, so it's a convenient area to pick for a weekend break.
If you're looking to experience rural England at its best, then there is no better place to head than the Cotswolds. With no cities or even large towns, the Cotswolds is an idyllic location, dotted throughout with picturesque villages.
Relax into your weekend in the Cotswolds with a walk in the countryside, stop off for a pub lunch, enjoy a cream tea or head to a country house spa for a spot of pampering.
Read more: A Perfect Family Weekend in the Cotswolds
45. The Orkney Islands
Best for: Breathtaking landscapes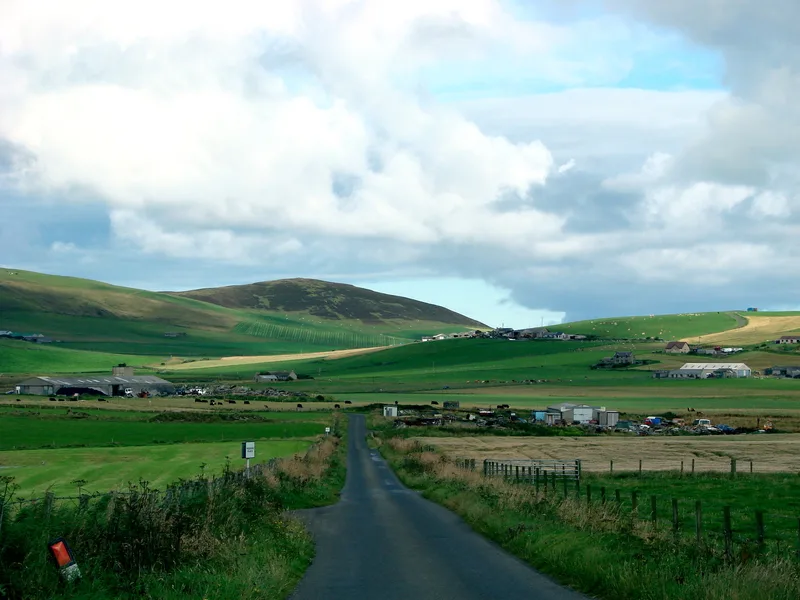 Orkney is an archipelago consisting of 70 islands, just off the Northeastern coast of Scotland.
If exploring the great outdoors is something that you enjoy doing, then you'll no doubt find the wild islands of Orkney captivating. Those that relish in wildlife, history and outdoor activities will be pleased to know that the islands can be reached all year round.
In short, Orkney is the ideal location for anyone wishing to spend a long weekend on an enchanting island, without having to travel for hours to get there.
Read more: The Travel Hack's Guide to the Orkney Islands
If you plan to spend longer in Scotland, check out our incredible 9 day Scotland itinerary.
46. Tallinn
Best for: Pretty old town charm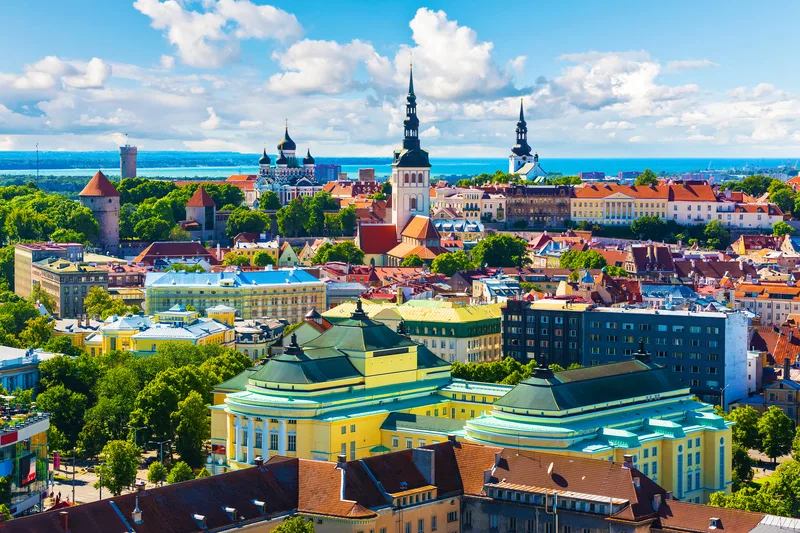 Tallinn might be Estonia's capital city, but this city break will be like no other you've gone on.
Upon arriving in Tallinn, you will feel as though you've stepped straight into a fairy tale.
You can walk along the cobblestones of the walled Old Town, explore the Gothic Town Hall or visit St Nicholas Church, all of which bring about their own kind of fairy tale charm to the city.
Visiting in the latter part of the year will allow you to avoid the cold weather, and the crowds, that Tallinn experiences at other times of the year.
47. Basel
Best for: Cosy festivities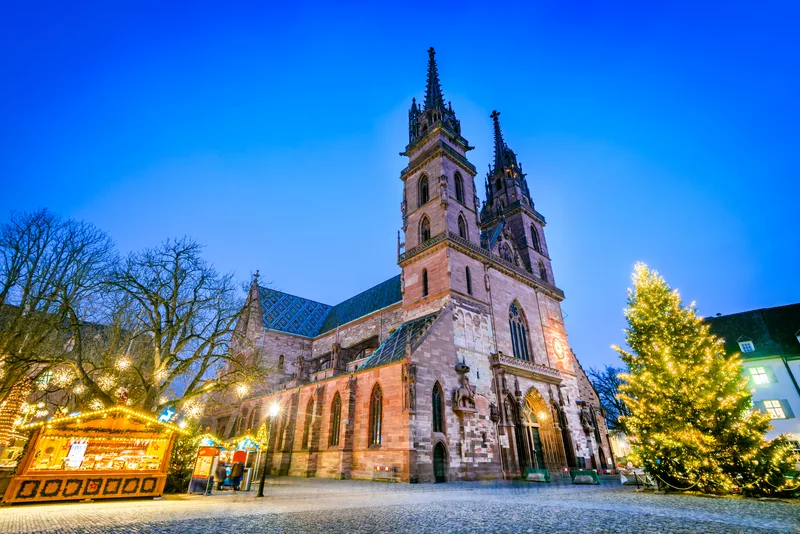 If you're planning to spend a weekend in Basel, there is no better time to do it than in the winter.
While it rarely snows in Basel, the food is hearty, there are streets full of cosy pubs, the Old Town glistens with pretty lights and there are festive markets to enjoy.
Visiting close to Christmas will mean that you can experience the Christmas markets, located right in the heart of the Old Town. If you're not keen on visiting in December, however, then it may be worth considering a visit to Basel in February or March when you'll be able to see Basel Winter Carnival in full swing.
48. Oxford
Best for: Back to school feels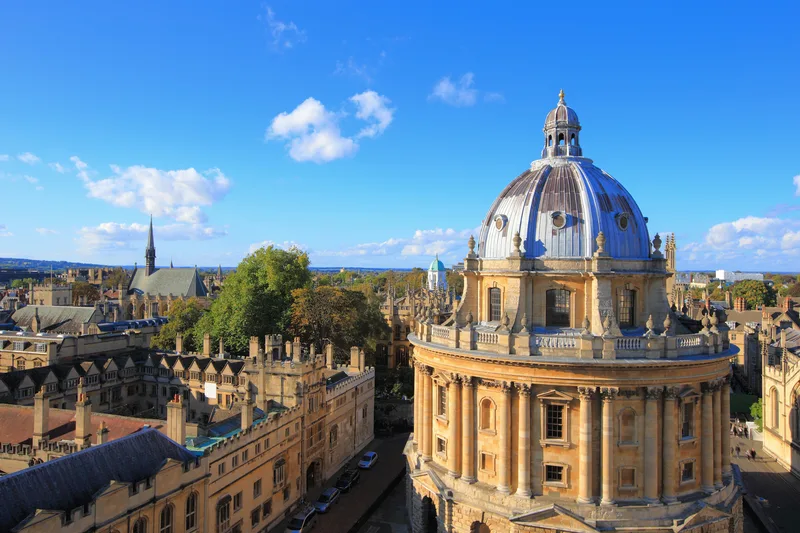 Oxford is one city in England that everyone should visit at least once.
Oxford might be famous for its university, but it also features some incredible architecture, an interesting history, has been the inspiration for many book and film settings and there is opportunity for visitors to give punting a go!
As Oxford is also just one hour on the train from London, you really have no excuse for not visiting Oxford when you've got a spare weekend looming ahead of you!
Read more: Weekender of the Week: Oxford
49. Manchester
Best for: City cool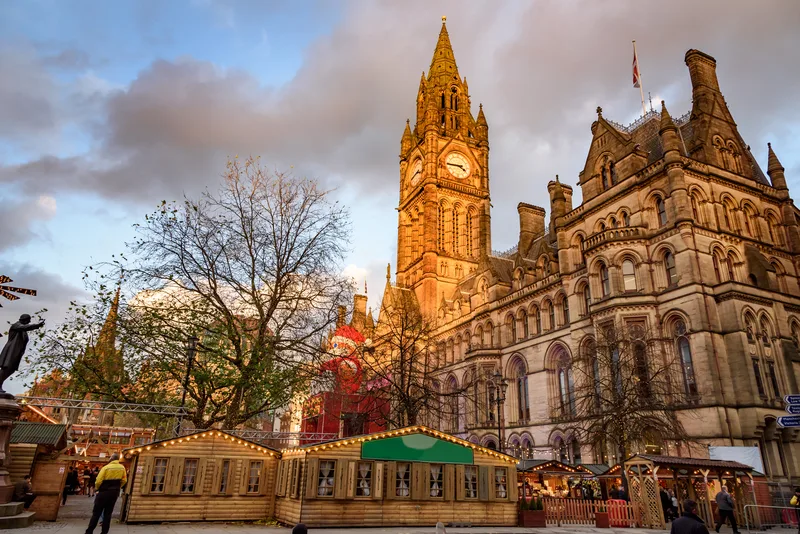 Manchester might have an industrial heritage, but these days the city has a wealth of culture and tourist hotspots to brag about too. And, while the city is a great destination for a weekend break all year round, nothing quite beats visiting Manchester in winter.
The Manchester Christmas Lights Switch-On signals the beginning of winter with famous attendees, live music, and an impressive firework display. Manchester continues with the festivities with the arrival of the world-famous Christmas markets on the 9th November, which are in 10 different spots around the city.
If you're planning to see out the year with a weekend trip to Manchester, you'll be pleased to hear that the city celebrates on New Year's Eve with another fantastic firework display that is definitely worth watching.
Read more: My spontaneous weekend in Manchester: Vintage shopping, cake eating, library hunting and skydiving!
50. New York
Best for: Big city feels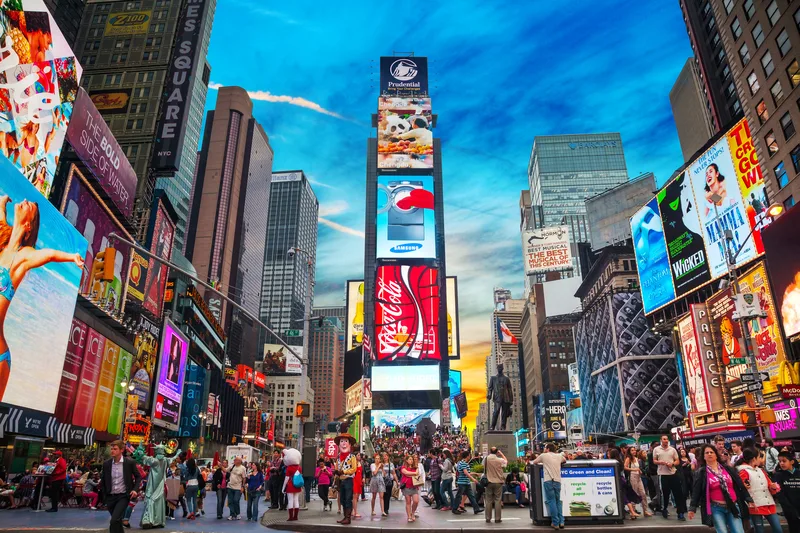 New York is one of those cities that is on everyone's bucket list, and now, with cheap flights, it's entirely possible to jet across to the Big Apple for a weekend getaway!
The bustling city comprises of 5 boroughs and is home to iconic sites such as the Empire State Building, Times Square, and Central Park.
One thing you don't need to worry about during a weekend in New York is running out of things to do, but it would be wise to prepare yourself for a busy weekend as the lively city is anything but relaxing.
Handy tip: Remember to get your ESTA after booking your tickets! I once forgot and had a mad panic getting one during my taxi journey to the airport.
Read more: A Mini Guide to New York City: A First-Timers 4-Day NYC Itinerary
51. Vienna
Best for: Christmas magic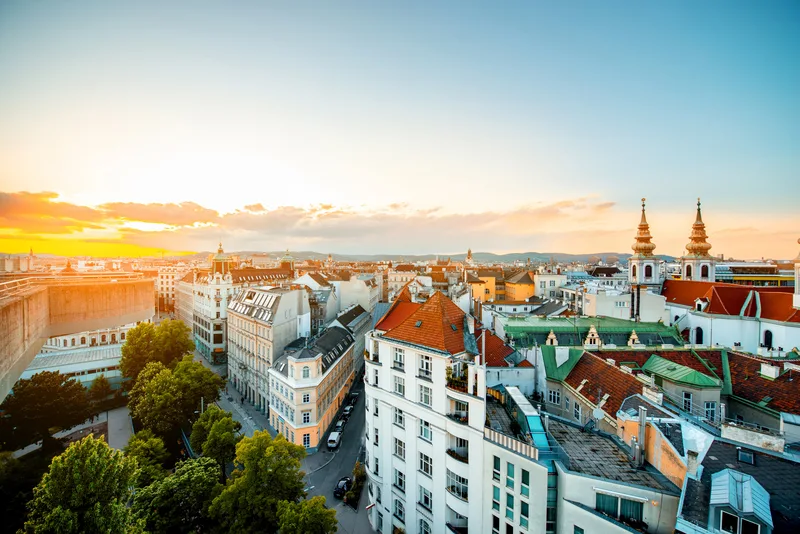 Vienna, Austria's capital city, offers a vibrant mix of music, art, and architecture that you'll be sure to fall in love with, no matter when you visit but visiting Vienna in winter will show you an entirely unique side to the city.
As Christmas nears, you'll find Vienna's streets lined with lights and lanterns, the Christmas markets will arrive, and you'll be able to warm up with a tasty Gluhwein (hot wine mixed with Christmas herbs).
Visiting Vienna in winter will make you feel as though you've stepped back in time and you'll be free to enjoy the beauty of the city, alongside the locals as they prep for the festive season.
52. Strasbourg
Best for: Pretty charm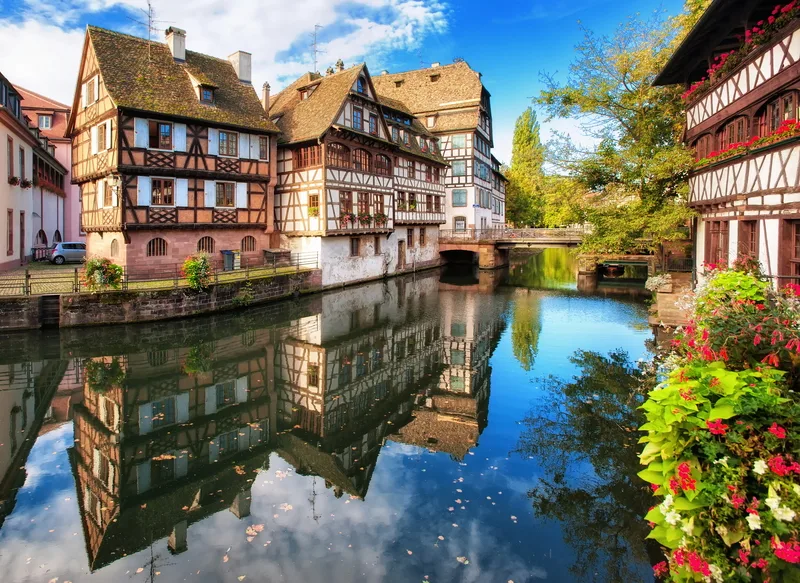 Strasbourg is the capital city of the Grand Est region in North-eastern France but it looks more like something out of a fairy tale.
The city is the perfect size and location for a weekend getaway as it can be explored in just two to three days and reached in just over five hours on the Eurostar from London.
With beautiful architecture, a great food scene, a charming character and a unique history, Strasbourg is a great place to head to for a weekend getaway. Perfectly situated, Strasbourg is also a great starting point for those wishing to move on to explore the rest of the Grand Est region.
There you have it, our 52 weekend break ideas – one for every weekend of the year. How many have you taken?