Lucy Dodsworth shares her beginner's guide to the Edinburgh Fringe Festival with everything you need to know as a first-timer at the festival!
From Hogmanay to Burns Night to the Beltane Fire Festival, Edinburgh knows how to throw a party. But there's one mega-festival that outshines them all – the Edinburgh Fringe Festival. Each August the city is taken over for three weeks of comedy, theatre, dance and cabaret. It's packed, it's crazy – and it's something everyone should experience for themselves at least once! So here's everything you need to know to plan the perfect first trip to the Edinburgh Fringe.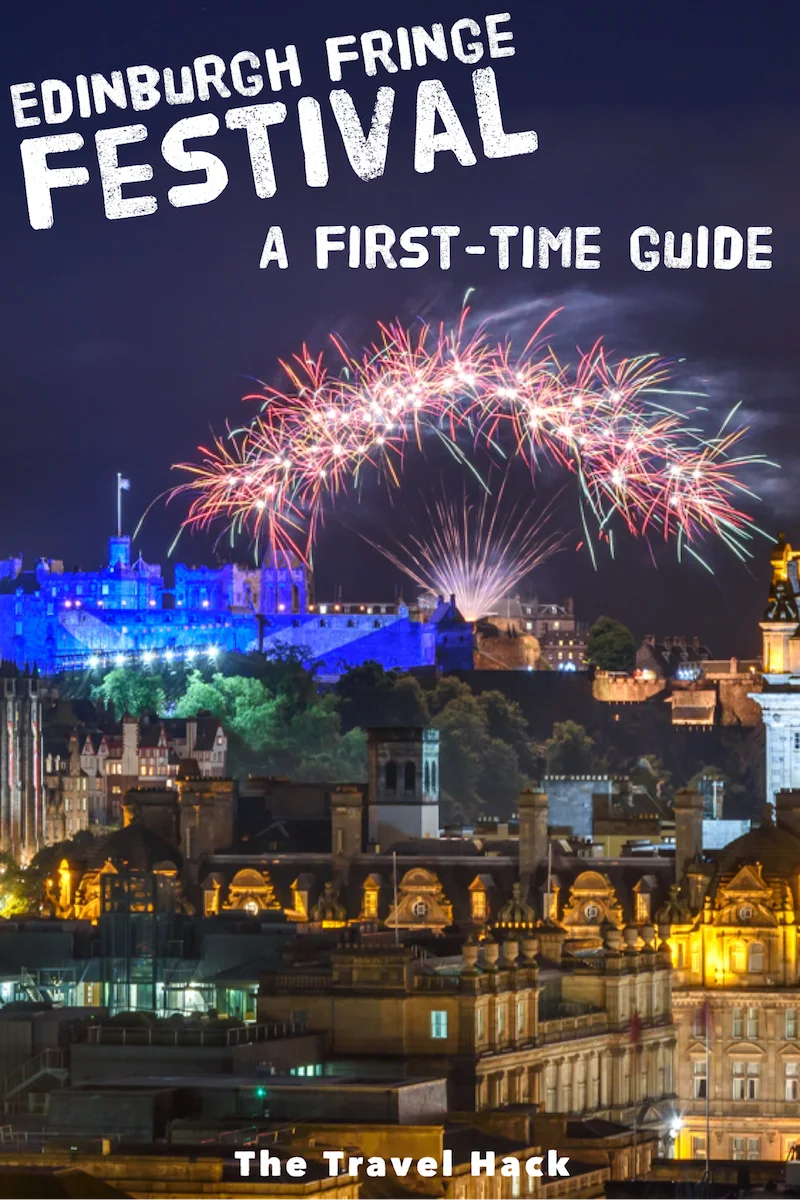 What is the Edinburgh Fringe?
Edinburgh Fringe is the world's biggest arts festival, taking place every August (2018's dates are 3–27 August). It started off as an offshoot of the Edinburgh International Festival in 1947. Eight theatre groups turned up uninvited but the main venues were all booked up for official events. So they found some smaller venues and set up their own alternative 'fringe' festival.
It's grown a lot since then, with a whopping 53,000 performances of almost 3400 shows last year, and two million performers and visitors from all around the world.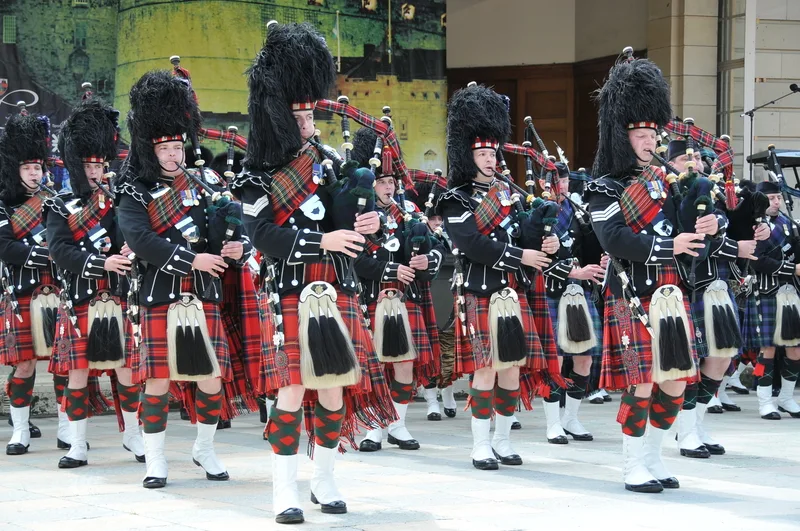 What sort of shows can I see?
What can't you see? The Edinburgh Fringe is famous for its comedy but there's theatre, dance, musicals, opera, cabaret, children's shows, spoken word, circus acts, street performers and exhibitions too – plus a few weird and (sometimes) wonderful things that don't fit into any category.
One of the main principles of the Fringe is that it's open access. So if you've got a show and can find a venue, then you can take part. You don't need to be approved or selected, so anything goes. Which means there's something for everyone. I've gone from watching a 1920s style radio play in a church to a massive DJ warehouse party in the same day.
The only problem is there can be too much choice. There's not a spare patch of wall in the city that isn't covered with posters and you can't walk down the street without ending up carrying a pile of flyers. Even if you stayed in Edinburgh for the whole festival you'd have no chance of seeing it all. So if you want to make the most of your first Fringe, you need to prioritise.
Do some research in advance to see what's worth seeing – check reviews in newspapers and on Twitter, and ask people you meet for their tips. Make sure to pace yourself too. It's tempting to try and squeeze in as many performances as you can, but try to leave a bit of breathing space. Somewhere between three and five shows a day is a good number to aim for. Part of the fun of the festival is doing discovering totally random, so leave time to be spontaneous.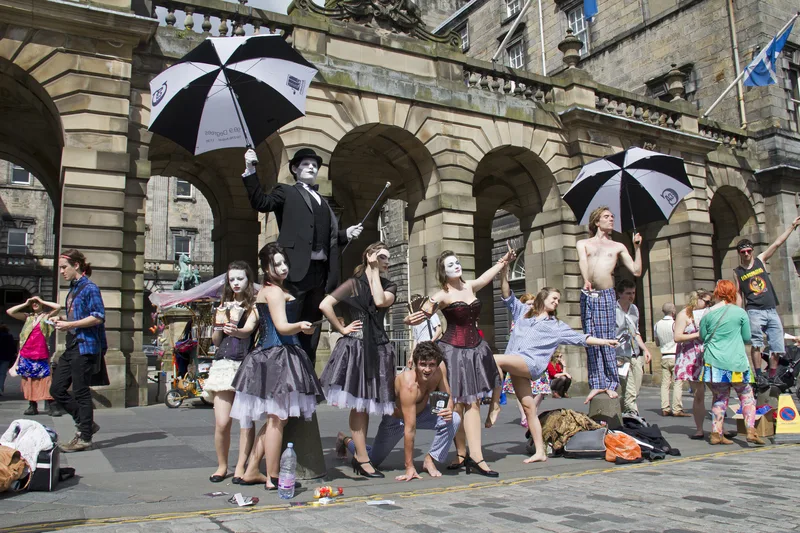 Where does it take place?
There's not one venue for the Edinburgh Fringe – there's not even one area – instead it's spread all over 300 venues across the city. Events take place in everything from theatres and grand concert halls to pub basements.
Edinburgh is pretty compact so you can easily walk between most venues, but leave plenty of time as it can take longer than you'd think. Some the venues are tucked away and not that easy to find. Others have confusingly similar names – like the Assembly Rooms and Assembly Halls – but are nowhere near each other. Plus Edinburgh's old town has all sorts of maze-like streets which look like they join up until you get there and find there's a 12-metre drop between them.
So pick up a map from one of the Fringe box offices or ticket collection points and double check where you need to go. If you need to travel further afield or are in a hurry then there are buses and taxis too, but traffic can be crawlingly slow.
Travel Hack tip: If you're planning on using the bus, download the TfEapp which lets you plan bus journeys and buy m-tickets on your phone.
How do I get tickets?
The Edinburgh Fringe programme is officially launched at the start of June, but some events start to go on sale anytime from January. You can order a copy of the festival programme through the post (a giant 460-page book that would pass as a doorstop) or check out the programme online at edfringe.com or using the free official Fringe app (available for iPhone and Android).
If you want to see the big-name comedians or theatre shows then you need to get in there early. You can book online at edfringe.com, through the app, by phone or at the Fringe Box Office once the programme is launched (Old Assembly Close, High Street, EH1 1QS). Then you can pick up tickets from the box office or selected venues around the city.
Travel Hack tip: Lunchtimes and evenings are the busiest times for picking up tickets, so try to avoid them and go early in the morning or during the day when the locals are at work.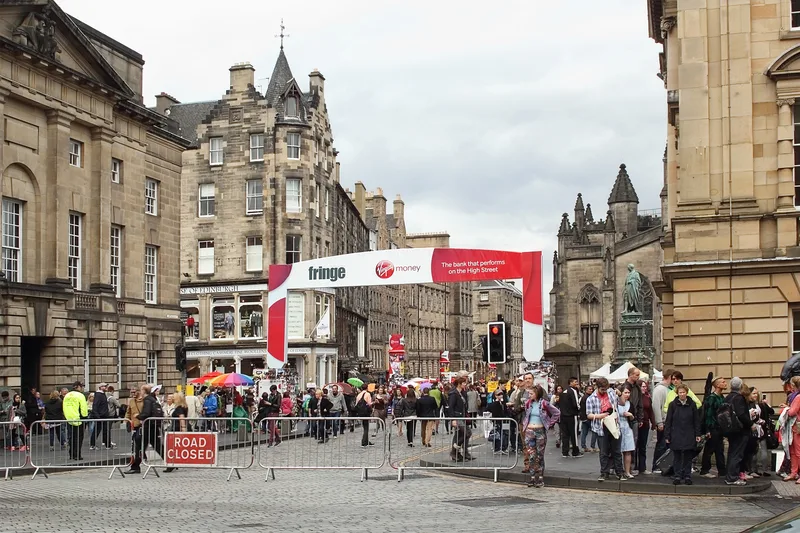 How much does it cost?
Tickets usually range from £10–£30, with higher prices for famous names. But there are plenty of two for one deals and discounts around, and prices are usually lower at the start of the festival and on weekdays. Check out the Half Price Hut on the Mound to pick up half-price tickets on the day.
There are also hundreds of free events – you'll be given flyers everywhere you go or can use the app to filter out free events. It's a good chance to catch a future star before they're famous – or try something completely bizarre. Normally there's a collection passed around at the end so you can make a donation.
The biggest cost for visiting the Fringe is accommodation. The city is full to bursting with visitors, performers and promoters, so beds are at a premium. Book as soon as you know you'll be visiting to get the biggest choice of places to stay and the lowest prices.
What else is there to do?
Edinburgh's a great city at any time of year, so leave space in your Fringe itinerary to soak up the atmosphere. Walk down the Royal Mile and catch some of the street performances. Check out the arts and craft market stalls and try some street food from a food truck. Chill out in one of the festival beer gardens like the Underbelly at Bristo Square or the Spiegeltent in George Square.
If the Fringe wasn't enough, there are a couple of other festivals on in Edinburgh in August too – the Edinburgh International Book Festival and the Edinburgh Art Festival. So you can get an extra dose of culture – or just find somewhere peaceful to hide out.
There's also all the usual fab things to do in the city, from exploring the castle and ghost walks to whisky tastings and underground streets – plus enough great places to eat and drink to keep you going for months.
Read more Edinburgh blog posts
5 of the best day trips from Edinburgh
10 Instagram spots in Edinburgh
A beginner's guide to Edinburgh and 11 unmissable sights during your first trip
Itinerary for a weekend in Edinburgh
Edinburgh's Underground Secrets
Edinburgh's Hogmanay: An epic New Year's Eve
The Travel Hack's Guide to Edinburgh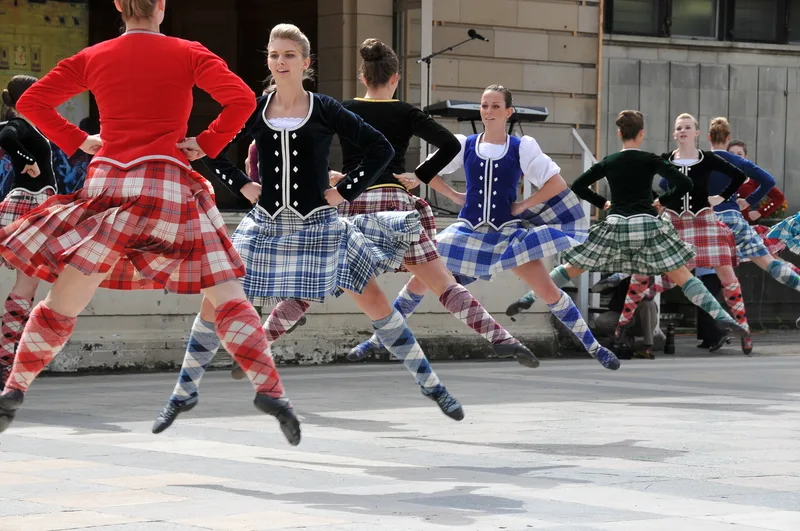 What should I bring with me?
Edinburgh's one of those places where whatever the weather forecast might say, you still might need an umbrella and sunscreen in the same afternoon. So come prepared. Layers are a good idea – even if it's chilly outside it can get hot and sweaty when you're rammed into a tiny venue.
Chances are you'll be doing a lot of walking between different venues so bring comfortable shoes. Edinburgh's got a lot of hills and cobbled streets, so it's best to stick to flats. And bring snacks and a bottle of water to keep you going between refuelling stops.
---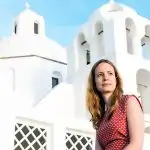 Lucy is a travel blogger On the Luce, exploring the UK, Europe and beyond from her home base in the Cotswolds. Her blog combines inspirational stories and beautiful photos with all the useful details you need to make the trip a reality – from weekend break ideas to rail adventures, reviews of quirky accommodation to unusual angles on your favourite destinations. Lucy's never far from her camera, loves a good glass of prosecco, devours a book a week and is always on the hunt for luxury on budget.