Our weekend trip to Combermere Abbey was gifted. This is our experience of a family staycation in their Wellington Cottage.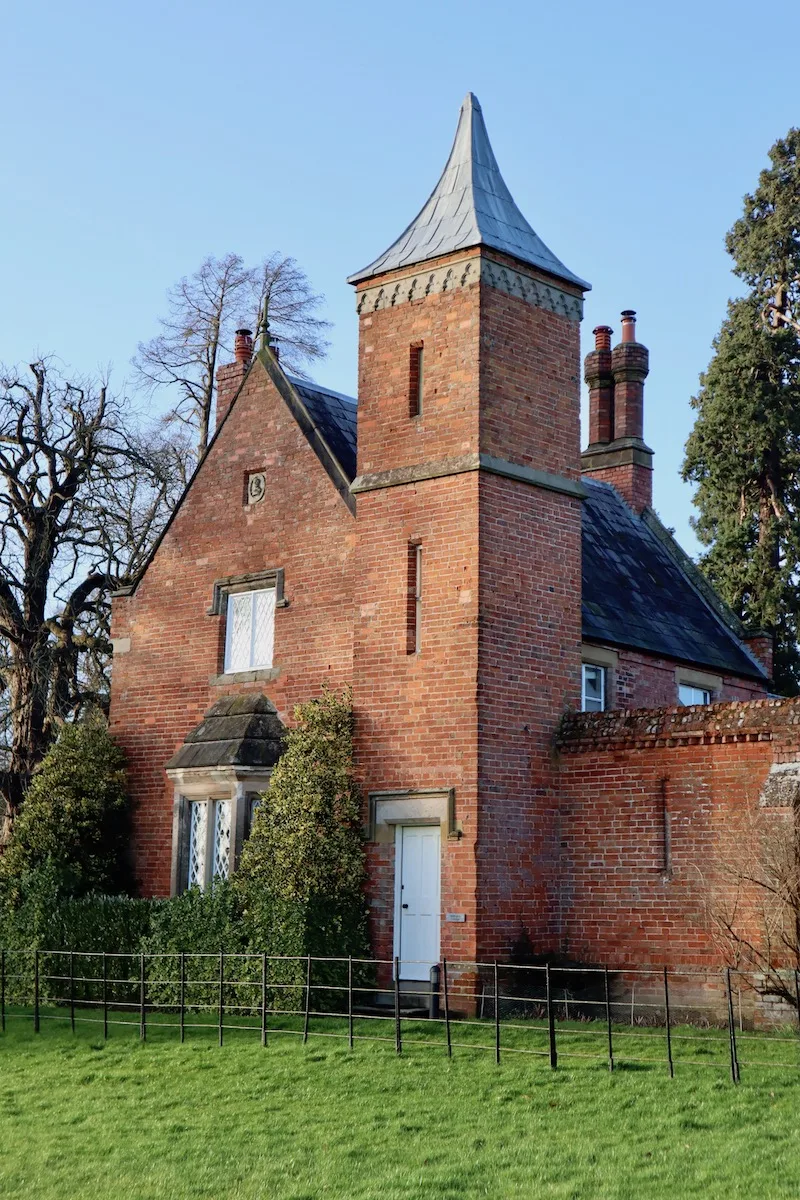 We visited Combermere Abbey during the weekend Storm Dennis made an unwelcome appearance. The rain lashed incessantly against the windows while the wind hammered on the door. There was only one thing for it; light the fire, pour a large glass of red wine and relax into a cosy weekend in our gorgeous cottage.
Combermere Abbey, on the borders of Shropshire and Cheshire, is a luxurious English estate and it's probably best known for being an idyllic wedding venue. It's such a romantic setting for a wedding thanks to the walled gardens, a stunning glasshouse and pavilion and a picture perfect backdrop of the abbey.
As well as weddings, Combermere Abbey is also home to two rooms within the North Wing of the abbey and 10 luxurious holiday cottage within the converted stables. The cottages are all individually designed with their own character and they range in size from sleeping four people to 10.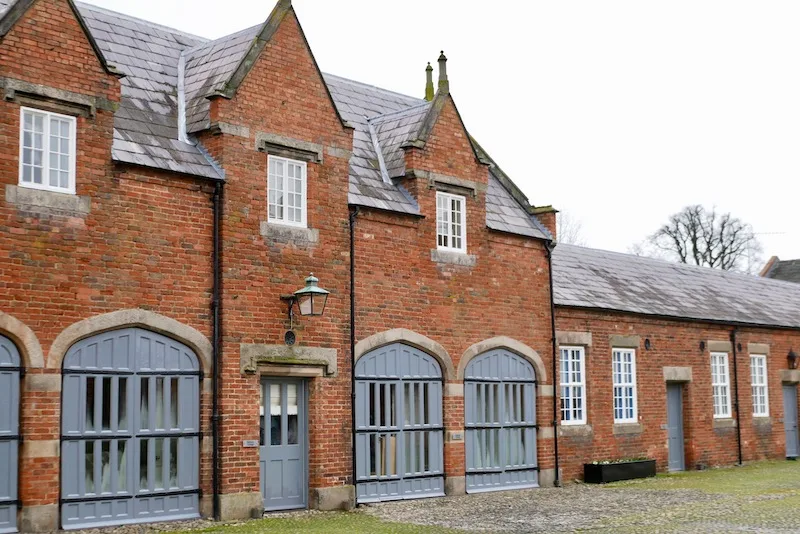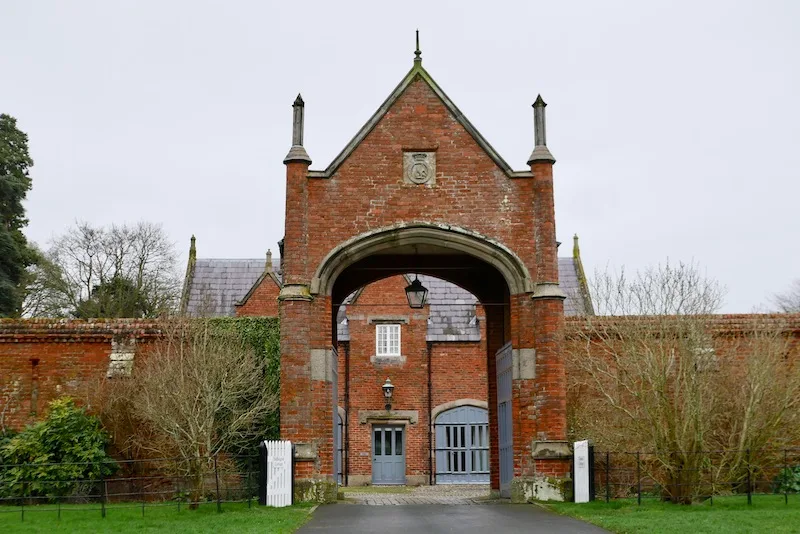 We were staying in the charming Wellington Cottage which was built in 1837 for Viscount Combermere. With mullion windows and a pointed turret, Wellington Cottage is the picturesque escape of my dreams!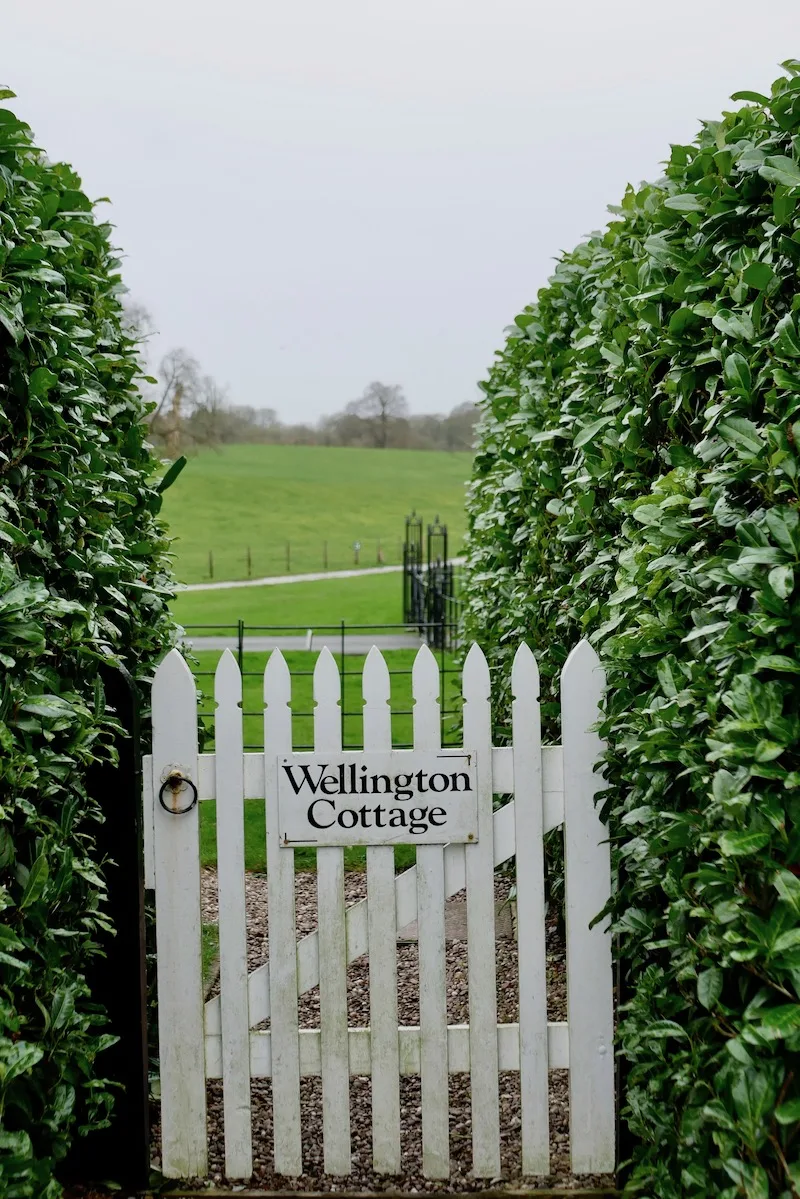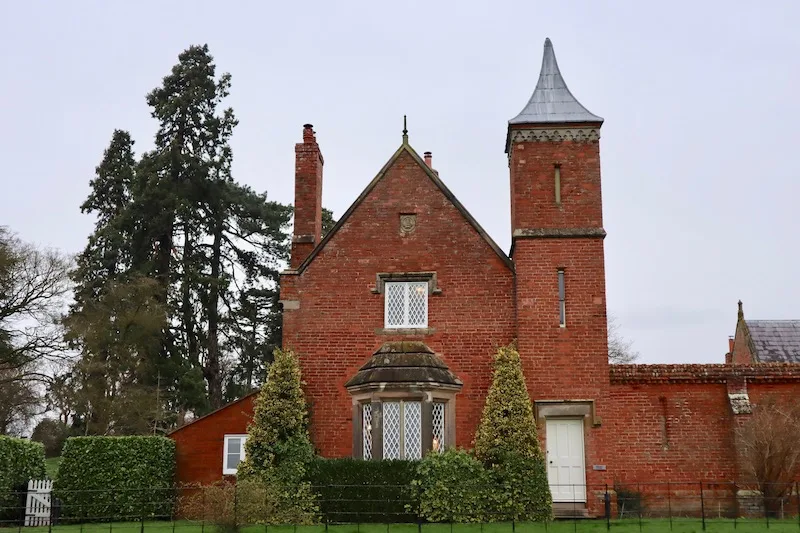 Each room is cosy and characterful yet still practical, bright and spacious. It was ideal for our family of five and we were even able to bring the dog along too.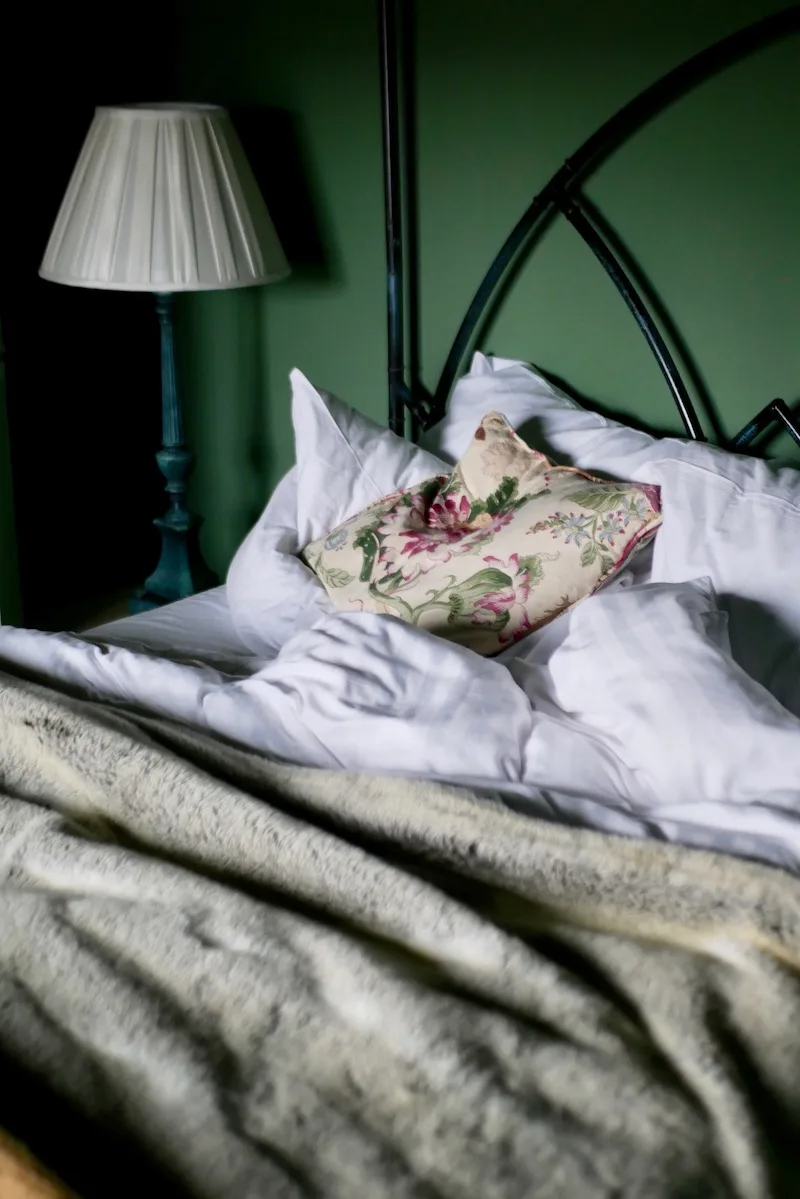 As soon as we arrived we lit the fire and relaxed into the comfortable armchairs while the boys excitedly explored their home for the weekend. I've got to admit that it's very nice to finally have two travel companions who enjoy holiday cottages as much as I do! It wasn't long before I joined them as we inspected the gothic four-poster bed, the plush fur throws, the delicious White Company toiletries, the enormous hamper filled with local produce and we briefly explored the gardens before that incessant rain returned!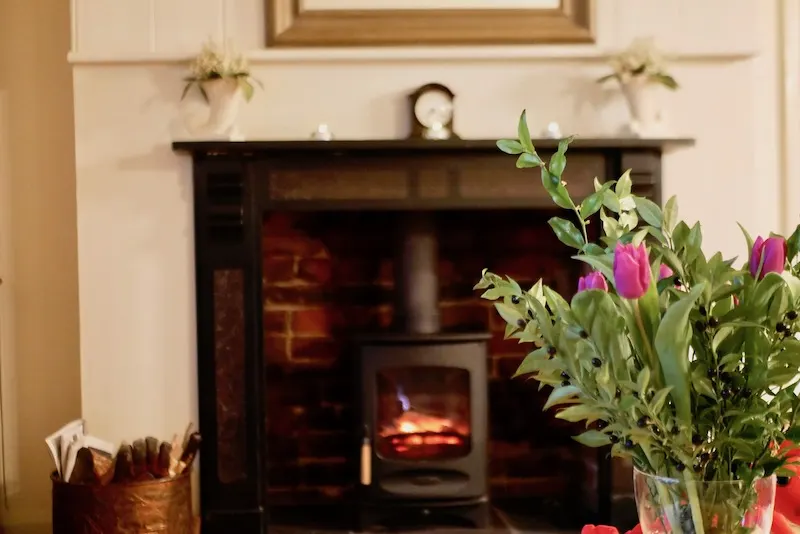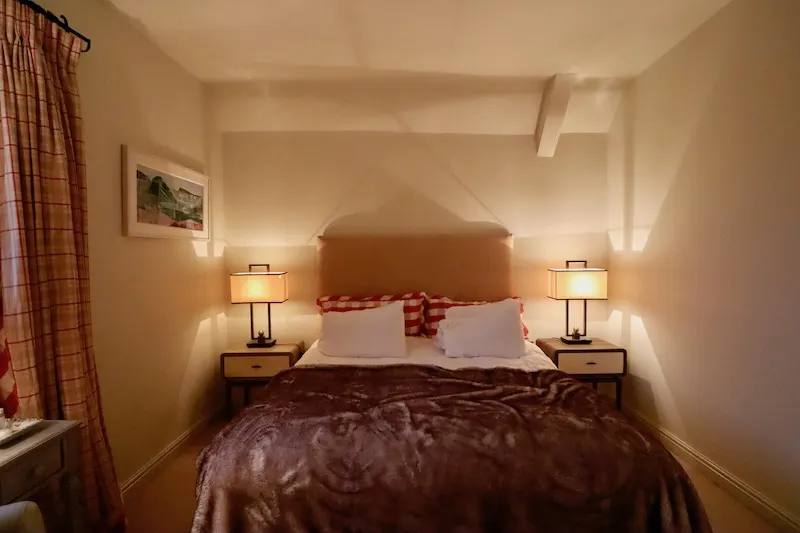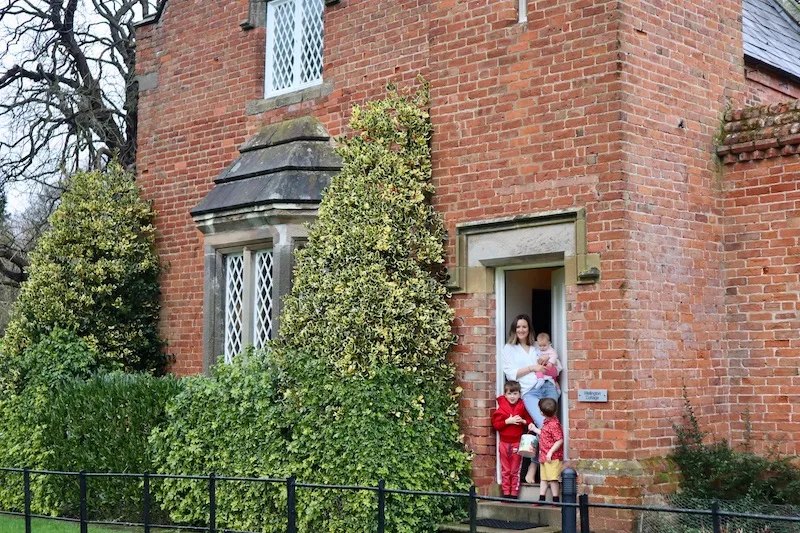 But there's nothing better than going out for a walk (albeit less than a 10 minute walk!) and getting soaked to the bone and running back to your cosy retreat with rosey cheeks. We splashed through puddles while holding our hoods close to our faces. The boys screamed with excited glee as we dashed through the rain to our cottage where the fire awaited. We huddled around it to dry our dripping hair and to warm our icy fingers.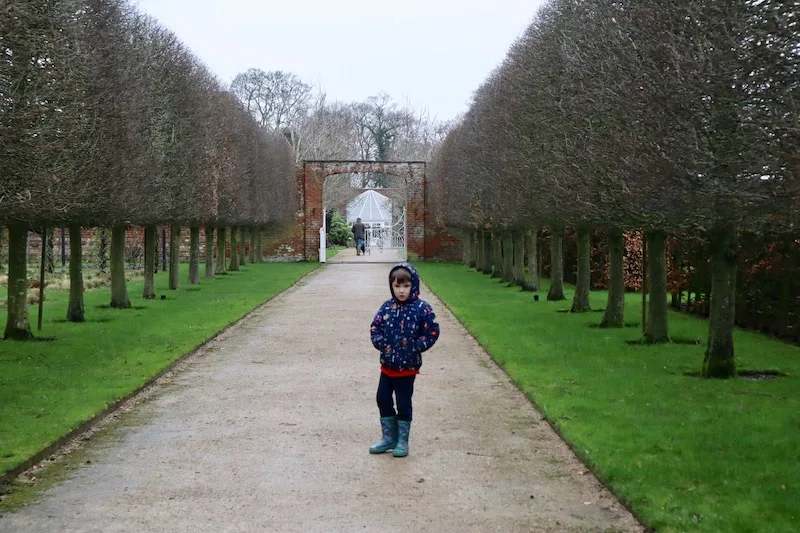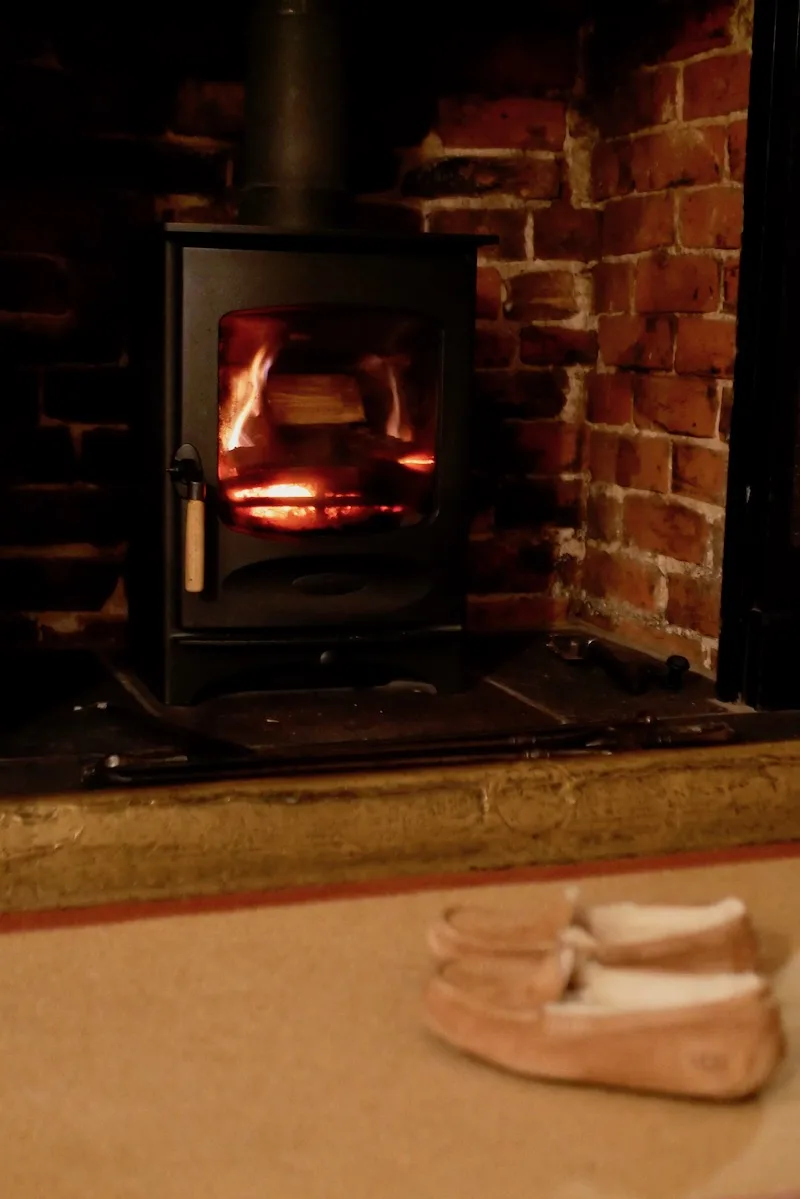 And that's pretty much where we stayed for the rest of the weekend while we played games, read books, watched films and drank endless mugs of steamy hot chocolate.
It wasn't intentional to have such a lazy, relaxing weekend. I wanted to have a stroll around Whitchurch, a nearby market town and the pretty town of Shrewsbury isn't far away. There's also the woodland walk and the mere within Combermere Abbey's estate but unfortunately these areas were closed due to the storms.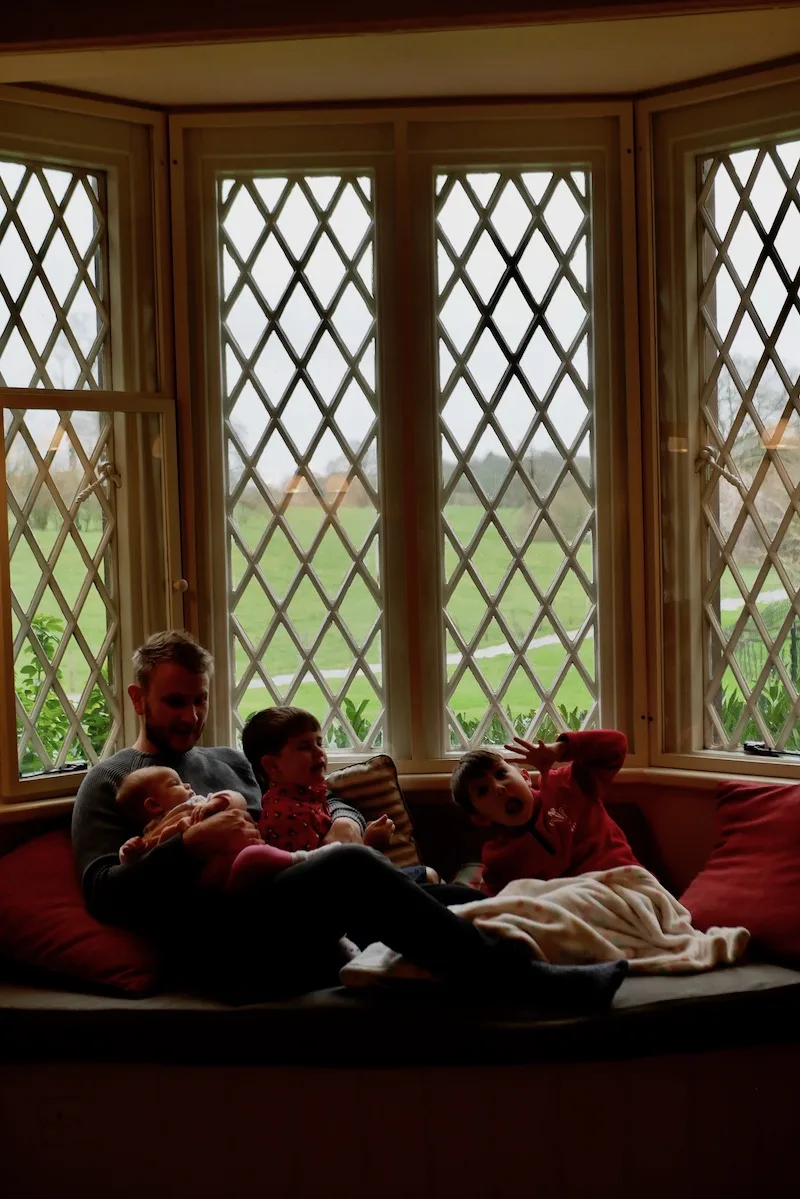 Combermere Abbey is an idyllic escape if you're looking for an elegant and luxurious cottage holiday. We found it to be very family-friendly and the kids were so welcome. There was a games room full of baby toys and DVDs, we had a baby bath, a high chair and cot and kid's cups and plates too. There are also a lot of family-friendly places to visit in the area such as Chester Zoo, the Blue Planet Aquarium, Chester City Centre and lots of National Trust and English Heritage places. It was unlucky the weather was so bad during our stay as I'm sure the woodland walk and a walk around the mere would have been great for the kids.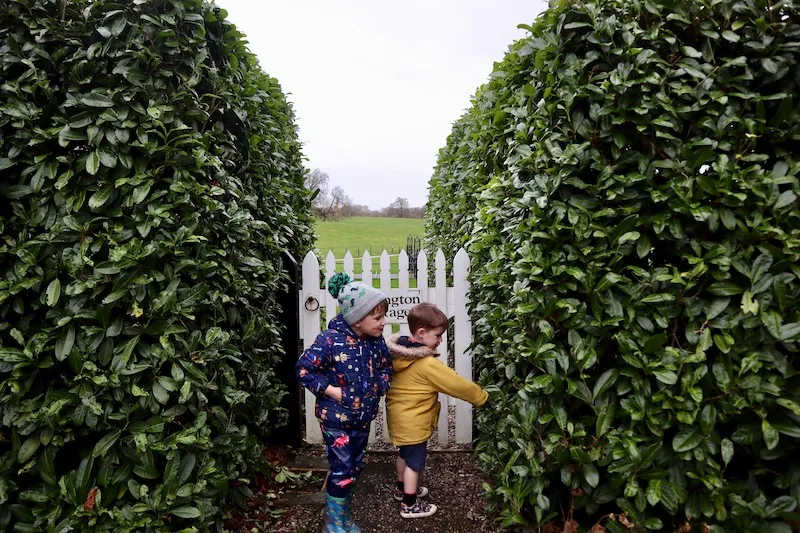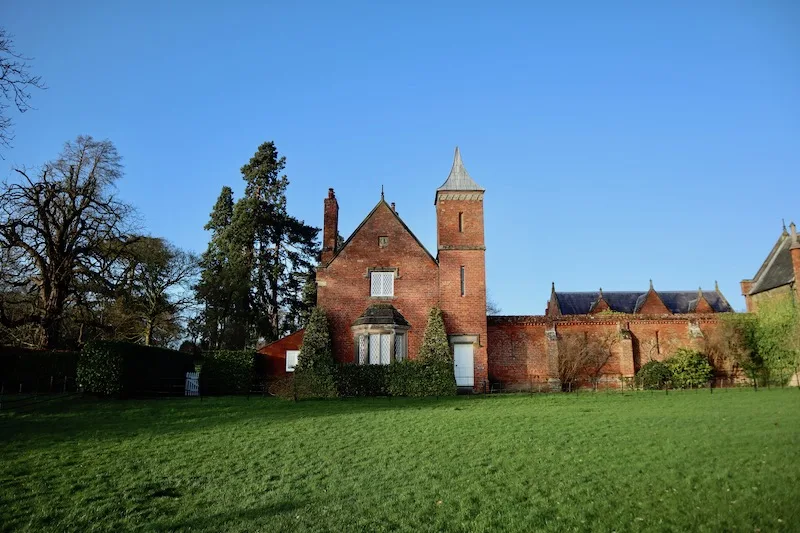 Thank you to Combermere Abbey for hosting our stay.