The Landmark Trust is probably something you've vaguely heard of but don't know a lot about. It wasn't until I was invited to stay at a Landmark Trust property that I started looking into it and realised I've been seriously missing out.
Why haven't I stayed in a Landmark Trust property before!?
Before I go any further I'll tell you a little about the Landmark Trust
The Landmark Trust is a non-profit that restores historic buildings and lets them out as holiday accommodation. They give new life to castles, forts, towers, cottages and more. Yes, you read that right…castles! They have so many quirky and unusual accommodation options, many of which are places you'd never dream you'd be able to visit.
And what's even better is that they're mostly very affordable. I'd even go as far to say they're pretty cheap. Who needs to stay in a boring, budget hotel when you can stay in a fort!? This is a non-profit so the rent is simply set at a rate to pay for the building's upkeep, which is how they keep the prices so low.
They've restored nearly 200 buildings, mainly in the UK but there are a few in Italy, Belgium and France. Most of the buildings are different, off the beaten track and in beautiful surroundings so they make a great location for an unusual weekend away.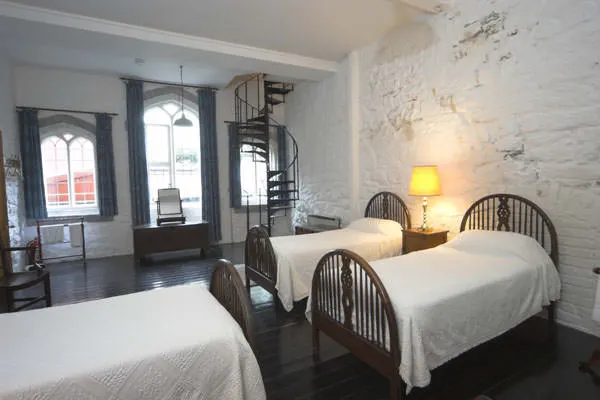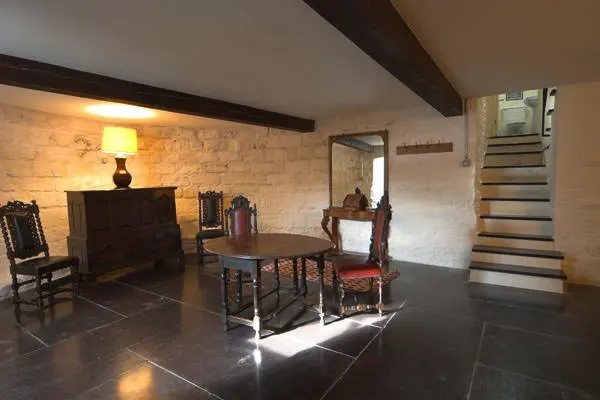 The Landmark Trust has been going since 1965 and they celebrated their 50th anniversary last year. None of their buildings have wifi or TVs meaning it's a true chance to escape and spend time with your loved ones. As someone who is constantly attached to her laptop I actually love going somewhere without any connection!
All of the properties are comfortable and well equipped but there is a no-frills element too. This isn't 5* luxury but more of a charming and traditional retreat. All accommodation has been sensitively refurbished and furnished and decorated in a way to emphasise the building's historic character.
This weekend I will be staying at Bath Tower in Caernarfon in mid-Wales. It is one of eight towers, built in the late 13th century by Edward I, in Caernarfon's fortified walls to protect the town and secure its strategic position at the mouth of the Menai Strait. More recently, the tower was part of a Public Bath House, built in 1823 to attract tourists to the town.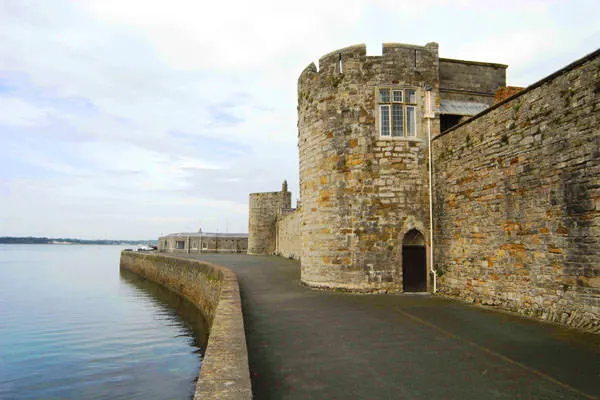 It looks incredible!
This is such an unusual place to stay that I feel like price shouldn't be relevant but I have to mention it because it works out at just £13.70 per person per night!
I'll be writing all about my stay with Landmark Trust next week so keep your eyes peeled!
Don't miss a post!
[maxbutton id="1″]