Hold up a minute. A weekend? In Menorca? Hmm, that's probably something you hadn't thought about before.
But with short and affordable flights from the UK combined with a small and easily accessible island, there really is no reason why you can't visit Menorca for a long weekend. Actually, there's no reason why you wouldn't visit Menorca for a long weekend!
The Balearic island is home to stunning beaches and those aqua marine seas we all dream of diving into – preferably diving into from a rocky perch overlooking a pristine cove that is perfectly deserted. The food is incredible, there's loads to do, it's really quiet but you can find some lively action if you're looking for it, the weather is fabulous…and did I mention the beaches?
I recently visited Menorca for just 3 nights and 2 full days and, do you know what, it was fabulous! Of course, I would have ideally liked to visit for a whole week but 7 day holidays are few and far between and weekenders are much more achievable.
Here's what I got up to during my long weekend in Menorca
Flights
I flew to Menorca from Manchester with Vueling. I flew home with Thomas Cook. Flights start from around £100 return.
During the peak season flights are very frequent. They're less frequent during the winter and shoulder seasons, especially if you're not flying from London.
Hotel
I stayed at Hotel Audax, an adult-only hotel in a gorgeous location.
How to get around
If you'd like to see a lot during your short time in Menorca then I'd recommend hiring a car. Pick it up and drop it off at the airport and you'll be free to explore at your own pace.
Menorca isn't exactly well known for its public transport so if you're short on time you don't want to be restricted by bus timetables.
Day 1 in Menorca
Kayaking
We began the day with a sea kayaking excursion in Es Grau with Menorca en Kayak. Es Grau lies on the north east coast of Menorca. It's a typical Menorcan fishing village in an unspoiled nature reserve. The beautiful beach has calm, shallow waters ideal for swimming and kayaking. It's also a favourite for families with young children, especially because it's so quiet midweek.
Menorca is said to be the best destination in the northern Mediterreanean for sea kayaking so you really can't miss the opportunity to take to the water! Our two-hour paddle was incredible as we explored the coastline, investigated little coves, discovered mini-waterfalls and visited a hidden beach. Once on the shore we climbed along a rocky footpath to caves in the cliff face where people used to live and admired the incredible views from our secret spot.
A basic level of fitness is needed for this but you don't need to be overly fit. I was 4 months pregnant when I went and I was fine. (OK, Jai from Savoir There and I did need to be towed to shore on the way back but in our defense it got a little choppy and I was tired!)
After your kayaking trip you'll want to spend some time on Cala en Porter beach which is absolutely stunning. There are basic shower facilities you can use to freshen up.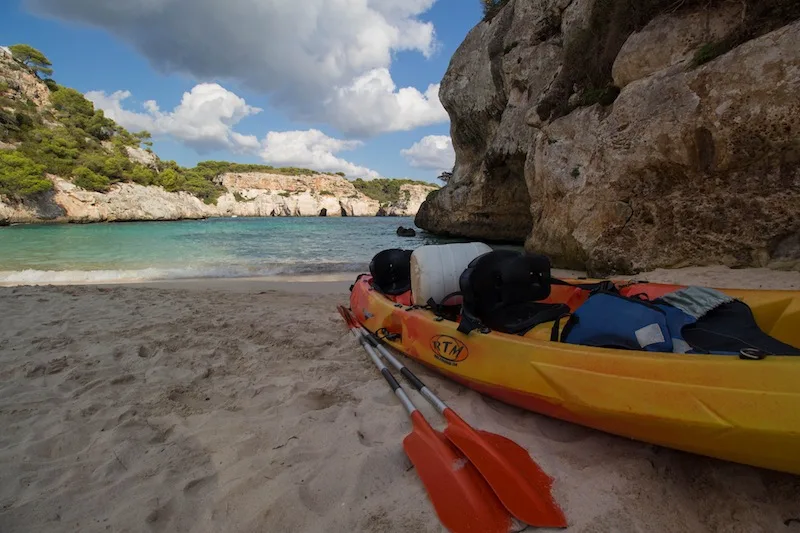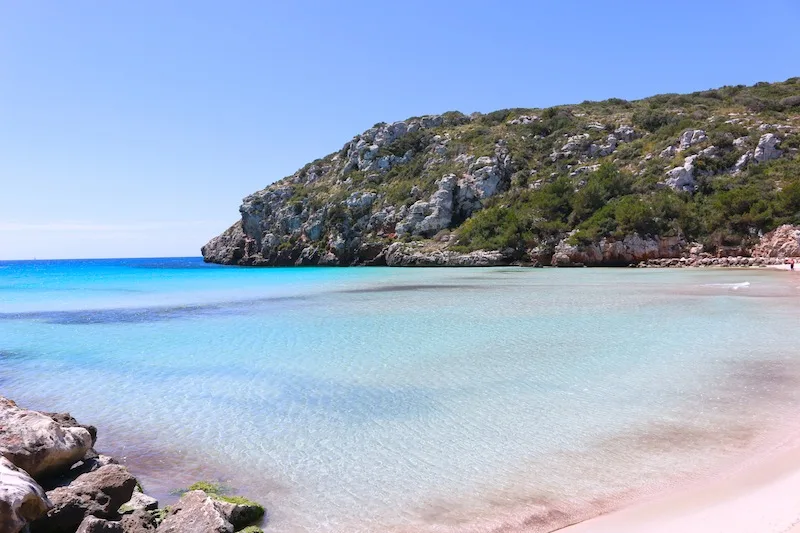 Lunch at Es Moli des Raco in Es Mercadal
You will have undoubtedly worked up quite an appetite with all that kayaking so head to Es Moli des Raco in Es Mercadal. This beautiful windmill serves hearty, traditional dishes and is very much a local's secret. You won't find many tourists but you will find delicious, authentic food.
Do as the locals do and take your time over lunch. Have some wine and enjoy a few courses before sitting back and relaxing.
If you've got some time after lunch then head out and explore Es Mercadal.
Es Mercadal is a small market town in the centre of Menorca. It's home to rustic, whitewashed houses and narrow winding streets that snake through the medieval centre.
The town is also at the base of Monte Toro….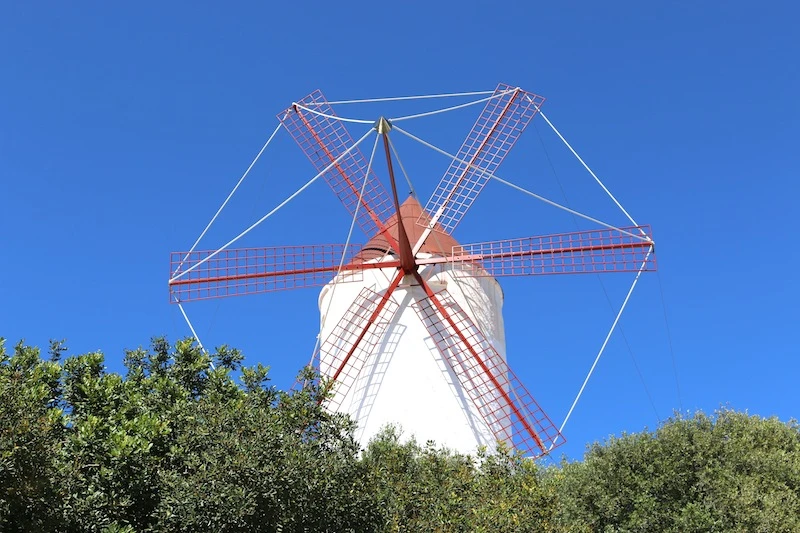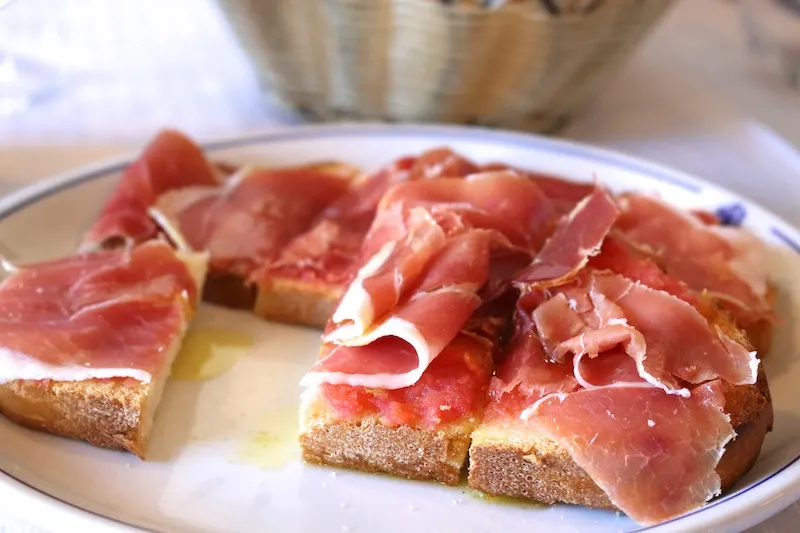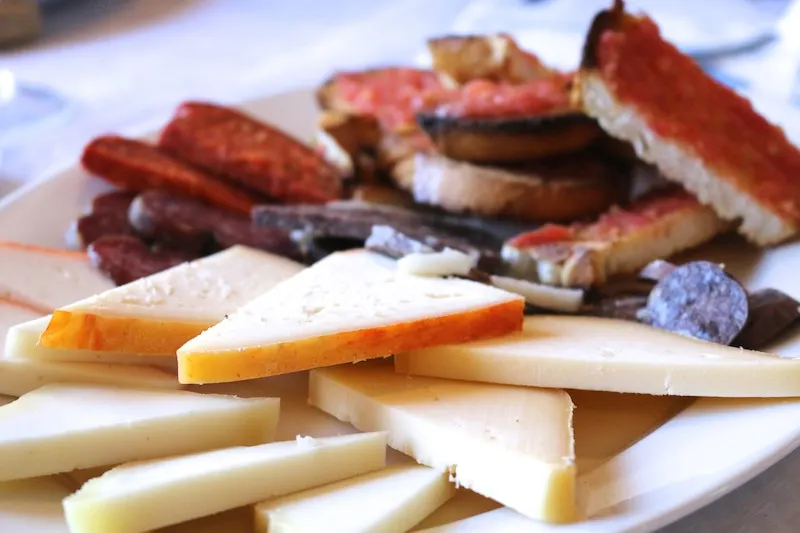 Visit Monte Toro
After lunch hop back in the car and drive up to Monte Toro, one of the most famous sights on the island. Monte Toro is Menorca's highest mountain at 357 metres (still a tiddler so you can see this island is pretty flat!)
It is believed to be the spiritual centre of Menorca and it has been a place of pilgrimage since the 13th century. Legend has it that the name, Monte Toro (or El Toro to locals), comes from a bull (el toro) which led some monks to a statue of the Virgin Mark that was carved into the rock face. I heard a few different versions of this story but you the statue is still in the monastery at the top of the mountain!
At the top you'll also find an imposing statue of 'Jesus of the Sacred Heart'. His arms are outstretched, blessing the Menorcans who died in the Spanish Moroccan wars. There is also a stone monument to remember the Menorcans who emigrated to Algeria between 1830 and 1962, when it was a French colony.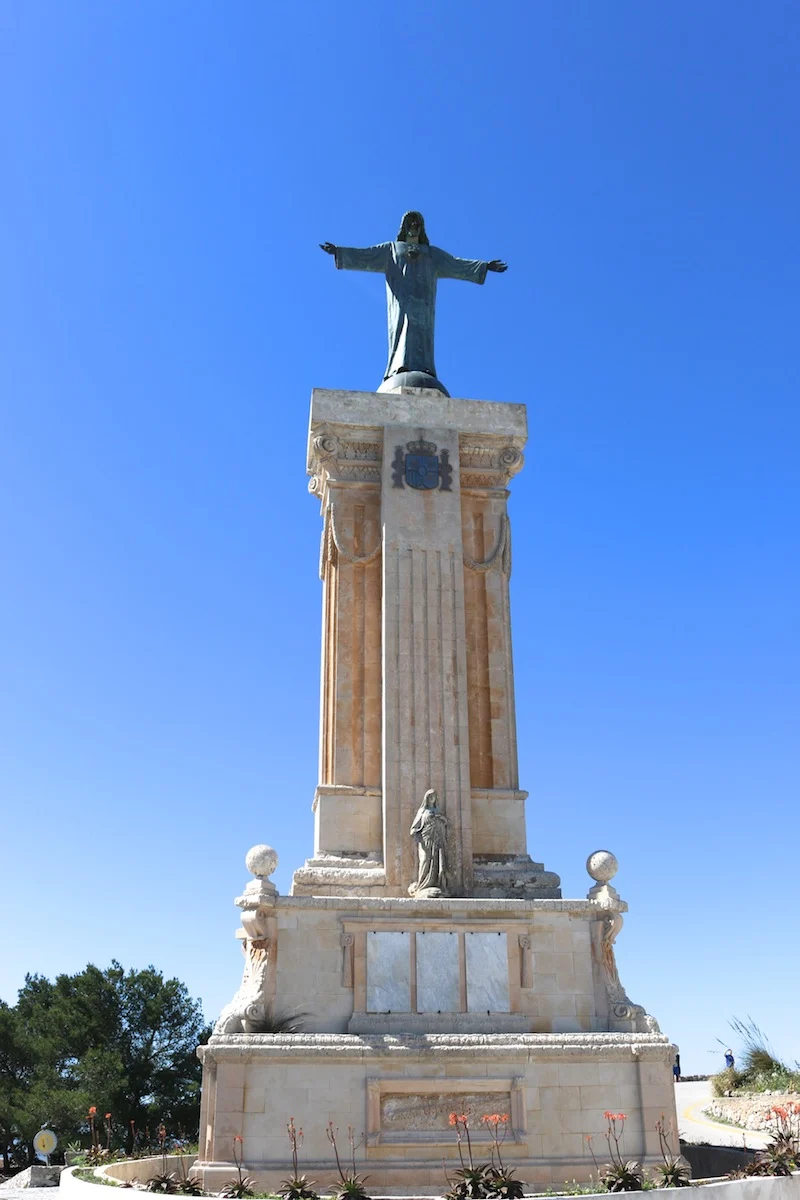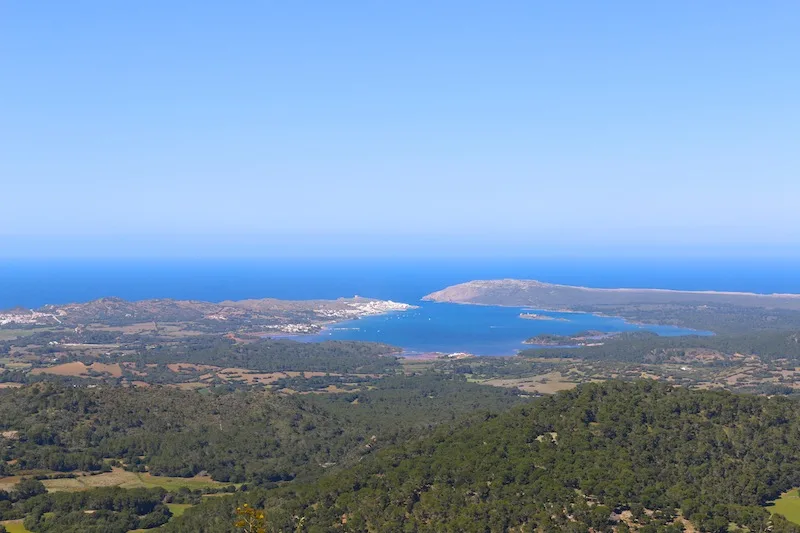 Optional Stop – Naveta d'es Tudons
If you're interested in history you'll want to make your next stop Naveta d'es Tudons. This is one of the main tourist attractions in Menorca and is said to be the most remarkable megalithic chamber tomb on the island.
If you're not that into history and you're short on time then I'd skip this option and move on to the next. Admire this photo for a moment though…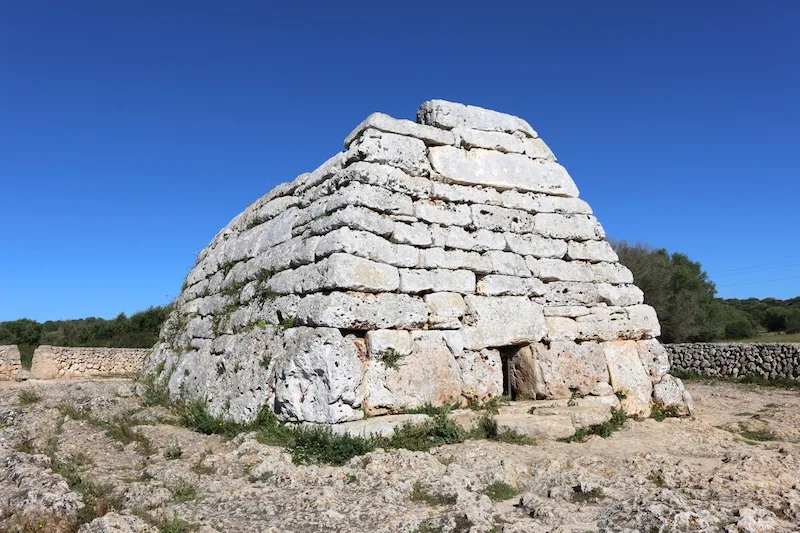 Final stop – Ciutadella
Ciutadella was my favourite place in Menorca. Wander around the gorgeous city and soak up the rustic charm, cobbled streets, beautiful old buildings and a stunning port.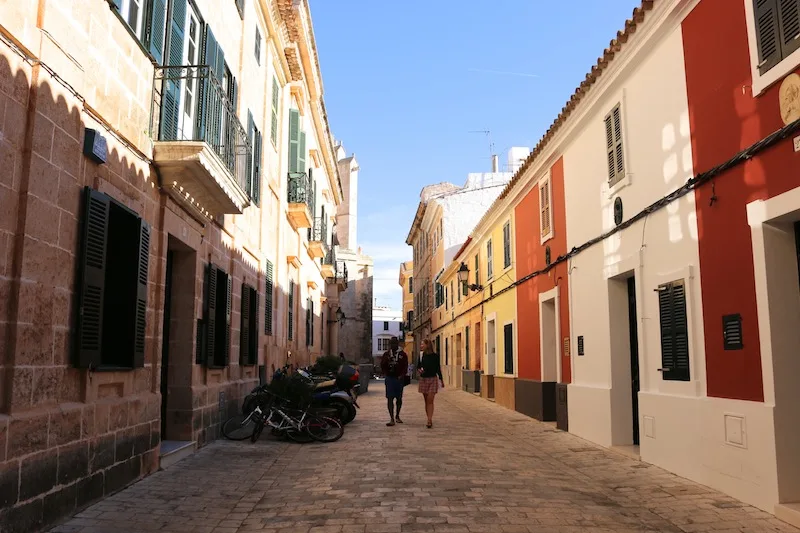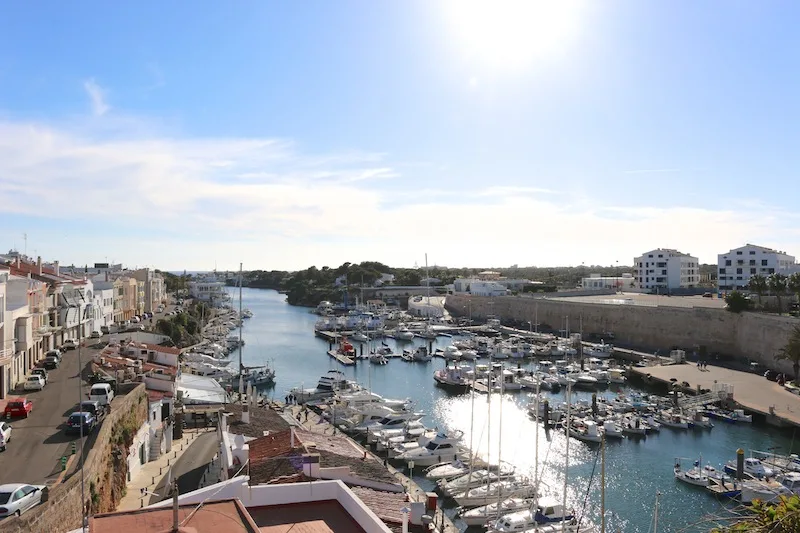 [column size=one_half position=first ]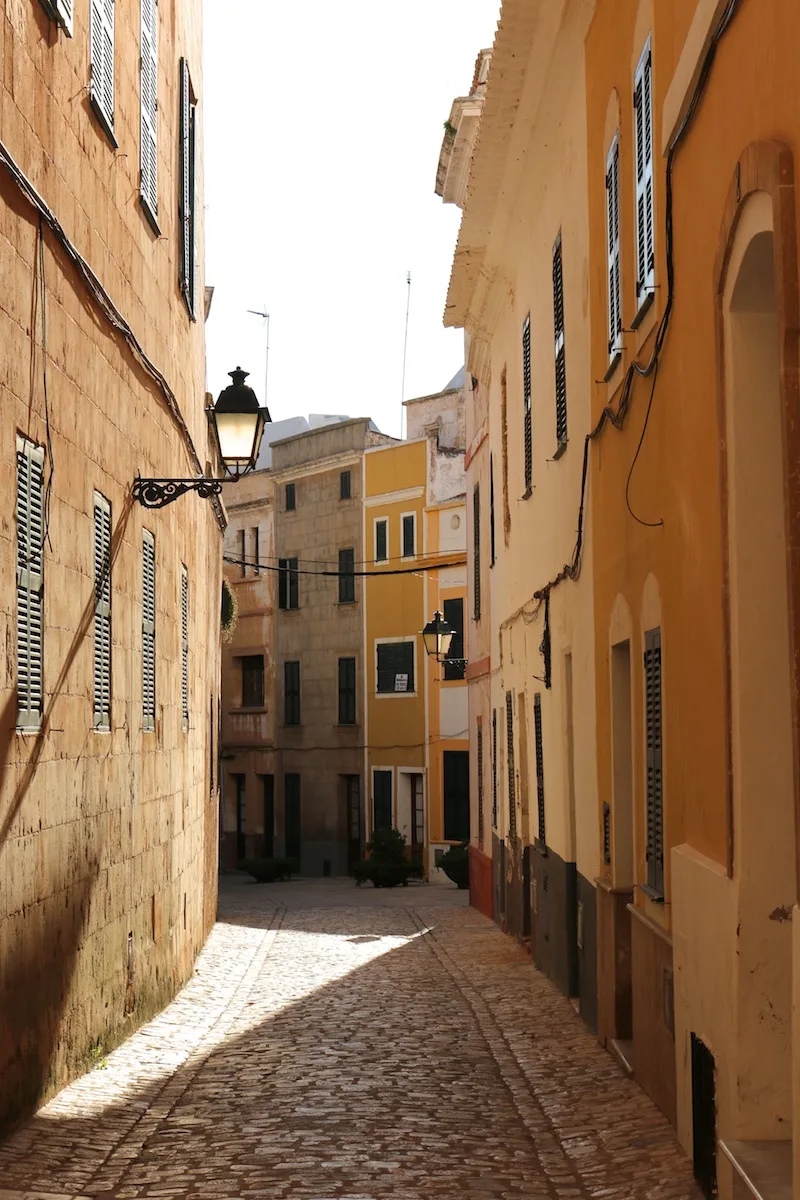 [/column]
[column size=one_half position=last ]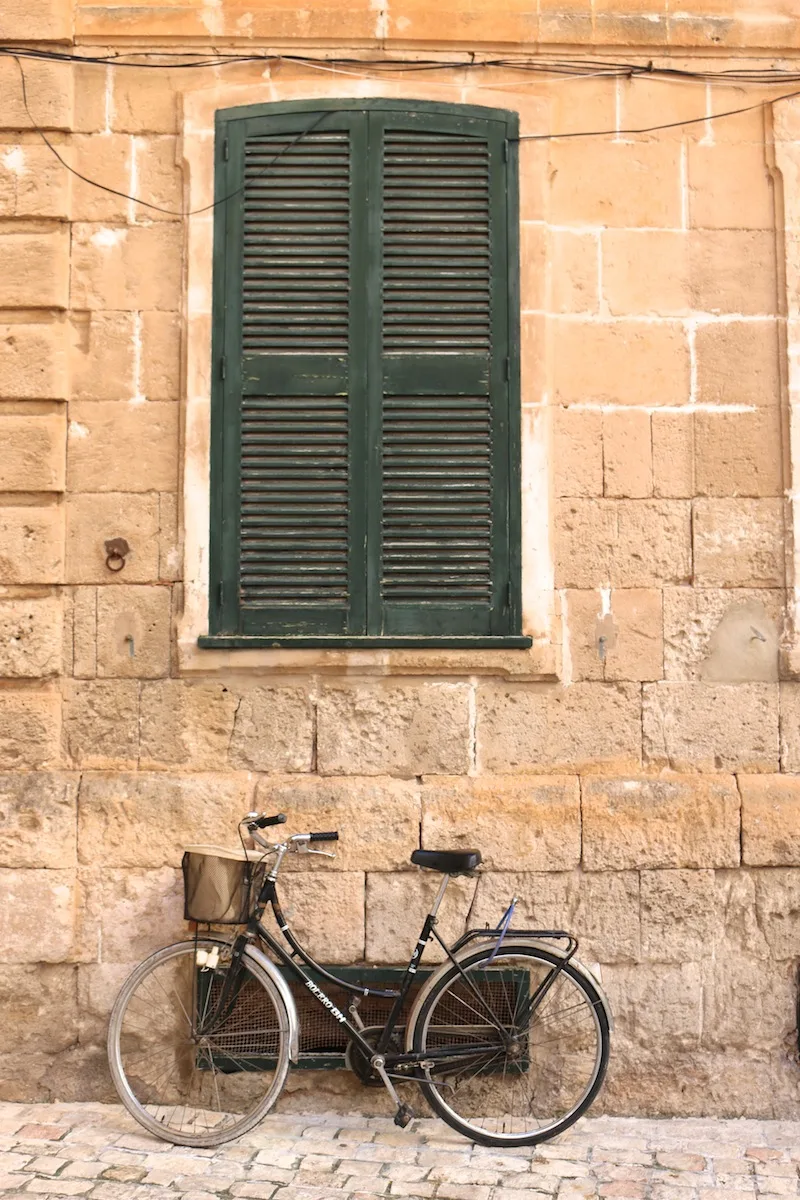 [/column]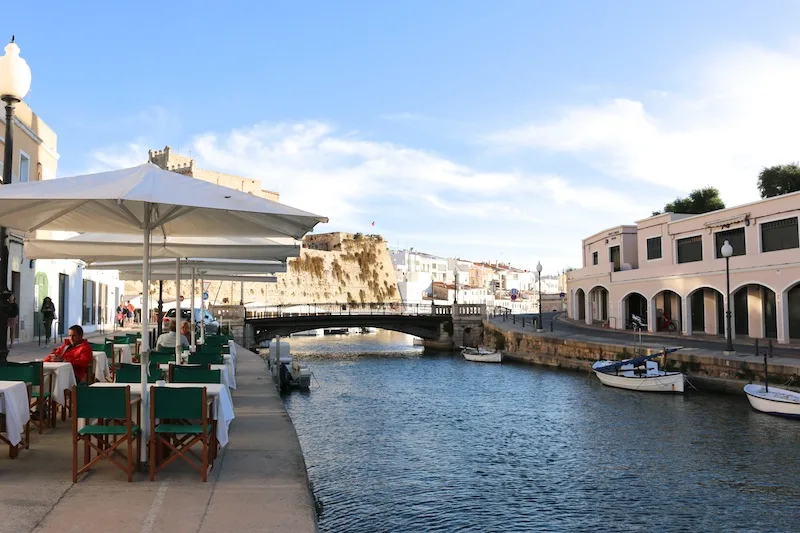 Dinner – Café Balear
Café Balear is one of the most famous restaurants on the island and is well known for the Lobster Soup. In the summer months, customers will queue all the way down the street for their famously fresh seafood caught on their own fishing boats each morning.
Make sure you book a table to avoid missing out.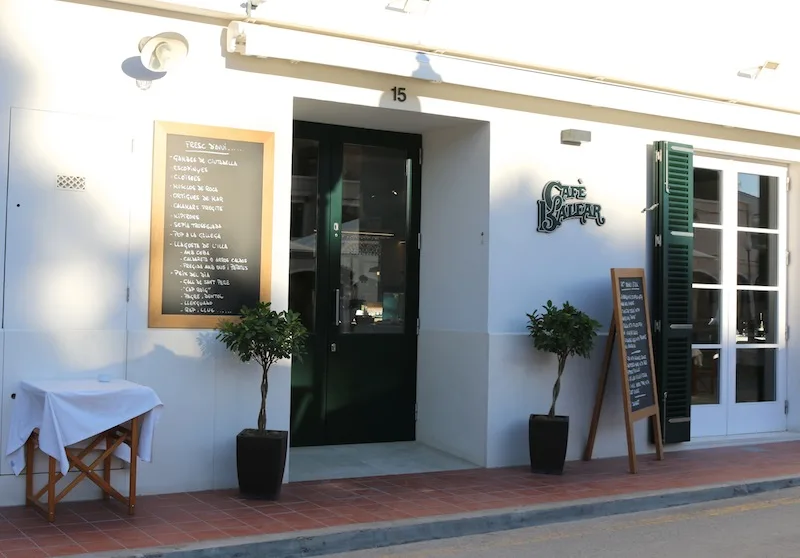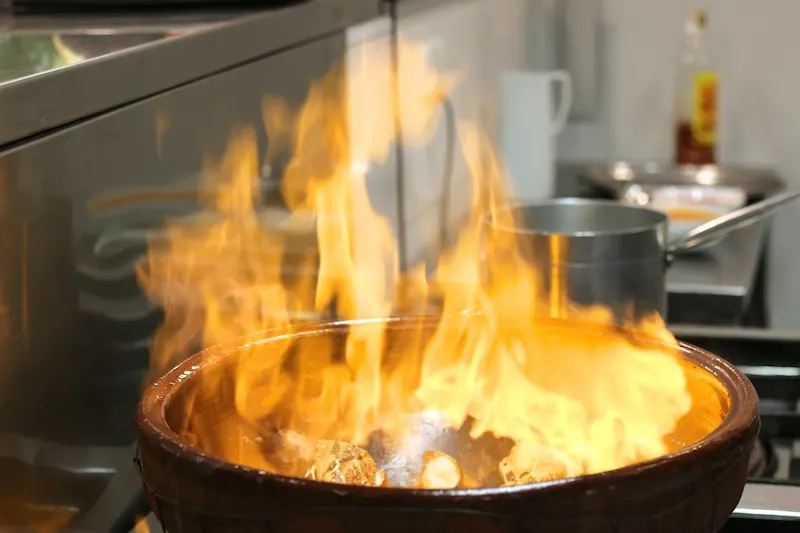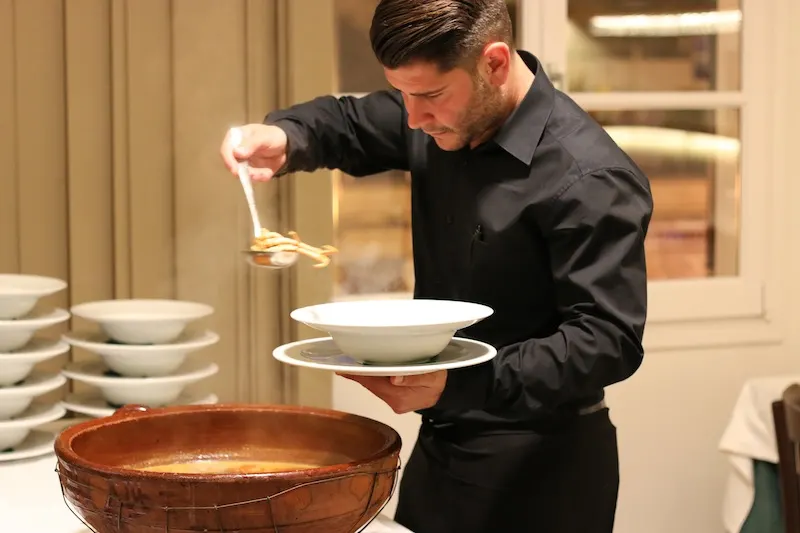 Day 2 in Menorca
Relax!
After a busy day yesterday I'm sure you'll want to chill out this morning. Spend some time in your hotel, take a tip in the pool and splash about in the sea. If you've opted to stay at Hotel Audax you may even treat yourself to a treatment in the spa. Just soak up the sun and enjoy those crystal clear waters.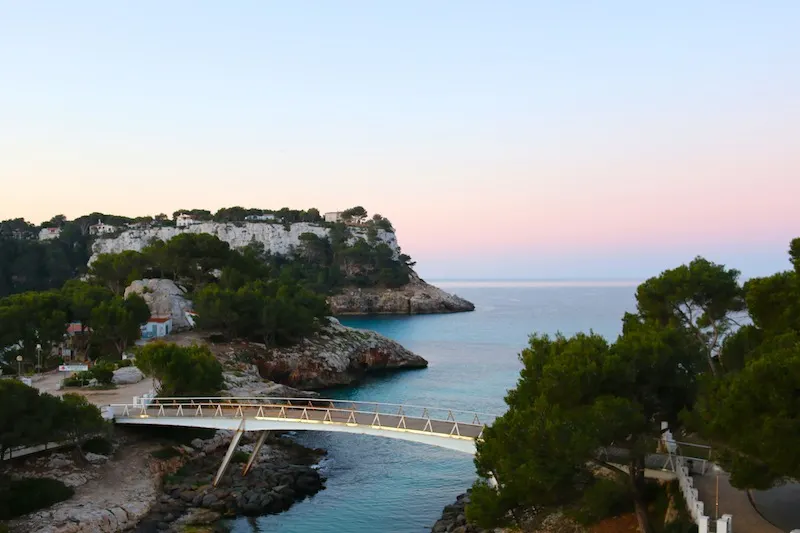 Lunch in Es Castell
At around midday head to Es Castell, one of the prettiest places I visited in Menorca. This little town in the east of Menorca is a beautiful fishing harbour. Es Castell is also a haven for restaurants, bars and cafes.
Choose a restaurant in the harbour and sit outside (but make sure you get a shady spot!) so you can enjoy the views as you tuck into a fresh seafood lunch.
We ate at El Trébol and I was told this was the best restaurant in Es Castell. Opt for the enormous seafood platter and don't miss the gin sorbet afterwards.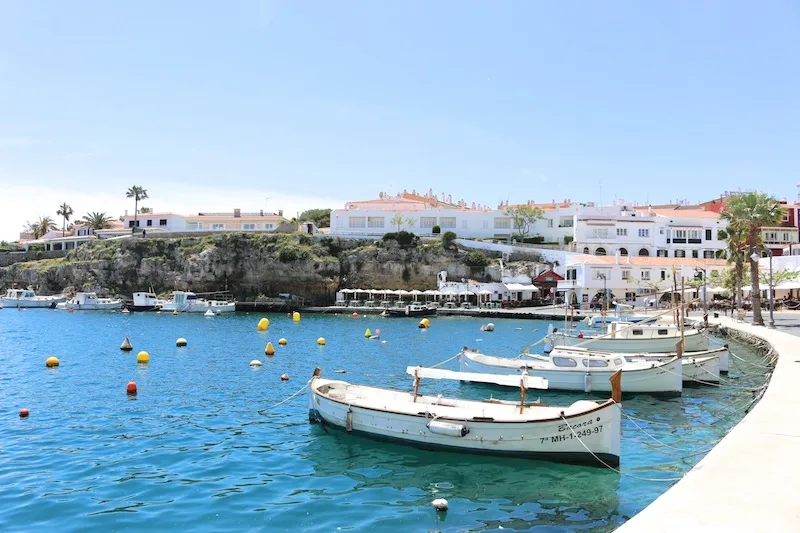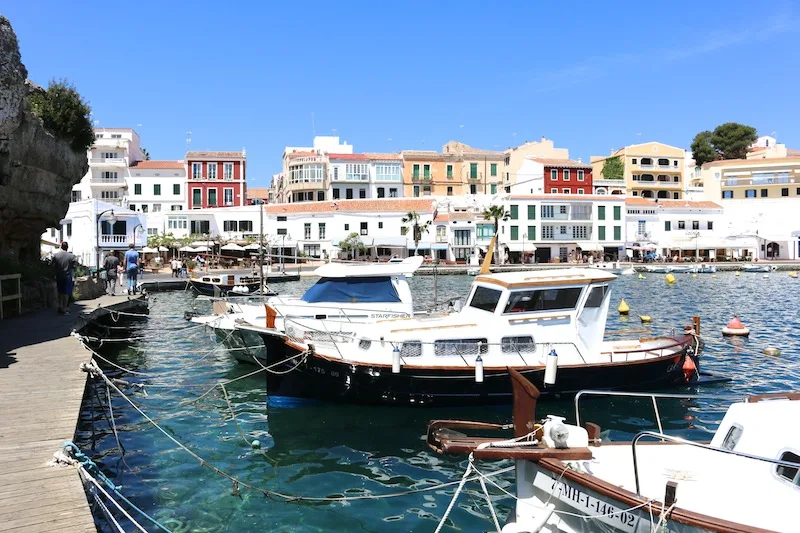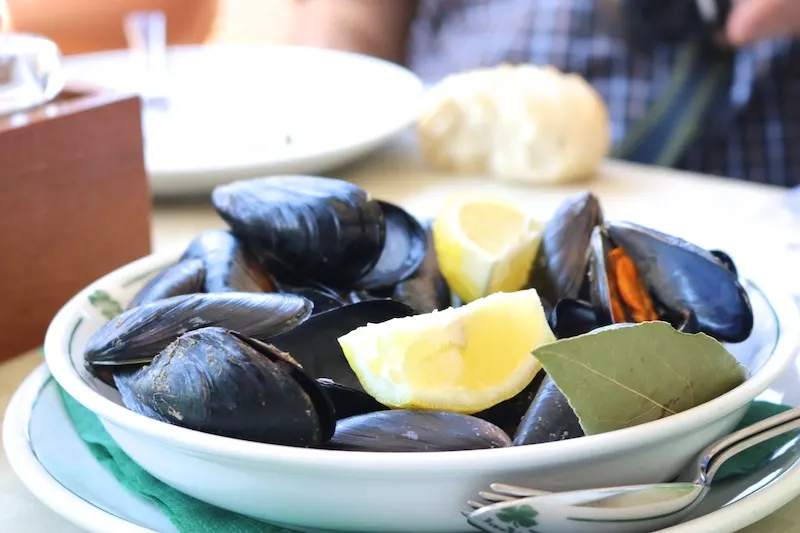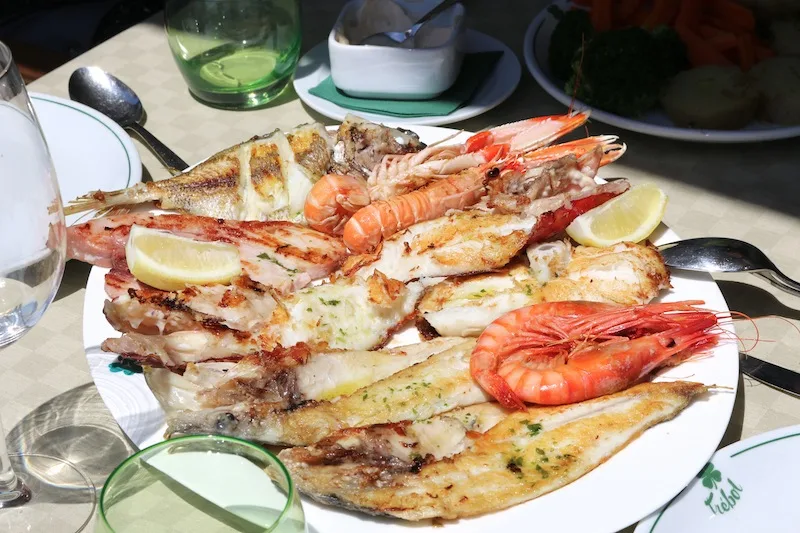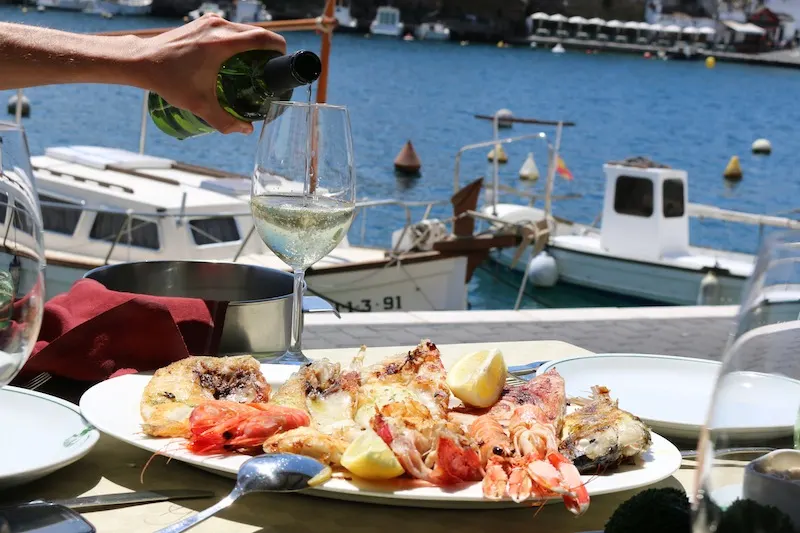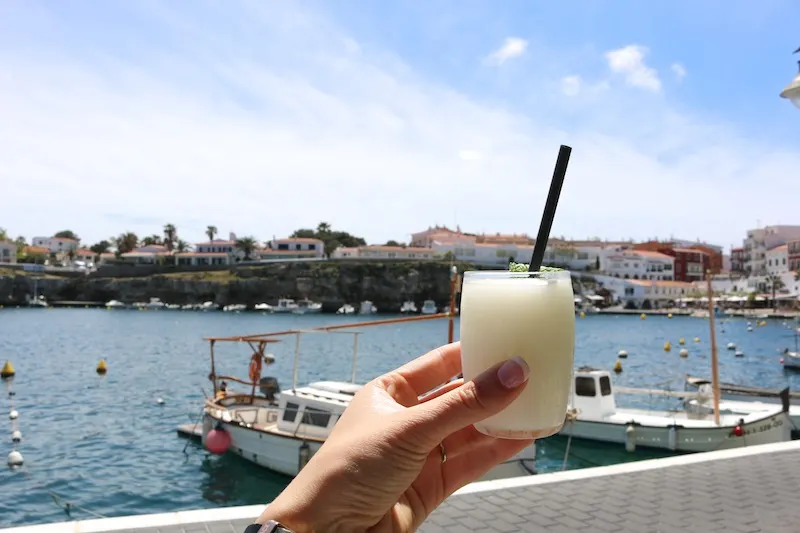 Mahon
After lunch head to Mahon, the capital of Menorca. It doesn't have the same charm as Ciutadella but it's a lovely city and well worth a visit. It's also great for shopping.
Check out this guide on The Telegraph for things to do in Mahon.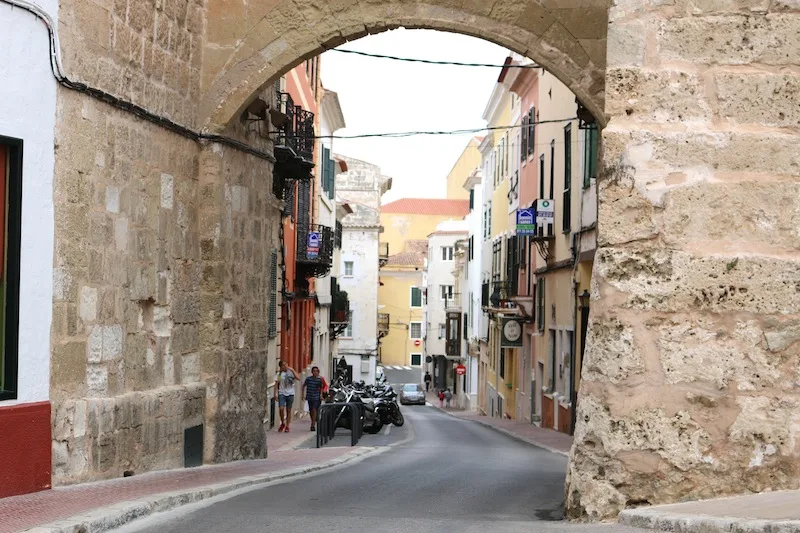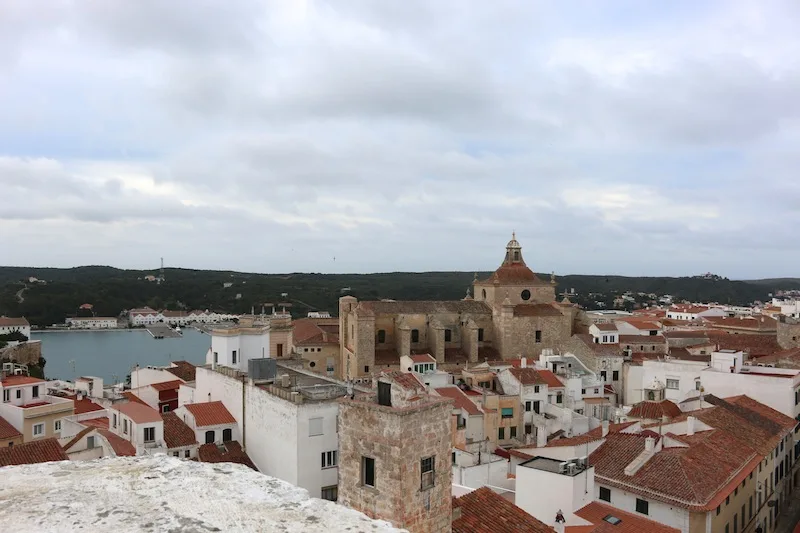 If you're a gin fan then make sure you spend some time in a bar sipping the local gin, Gin Xoriguer. It's served with lemonade and goes down dangerously well on a hot afternoon!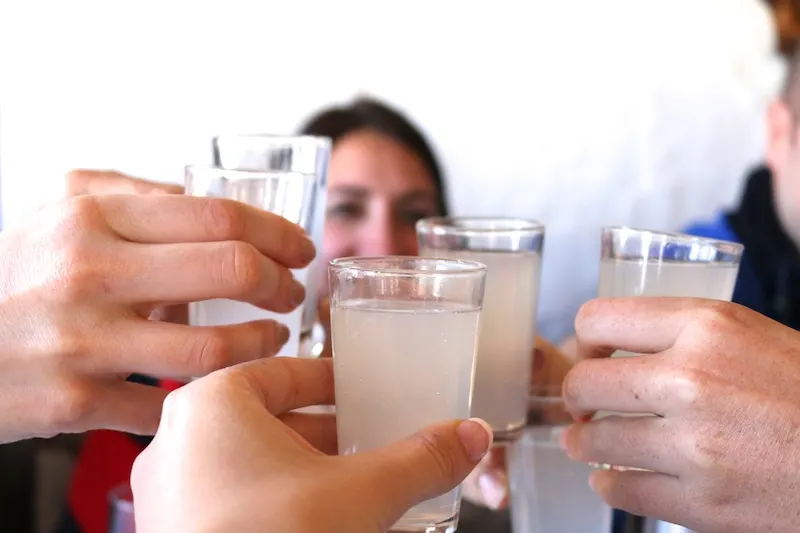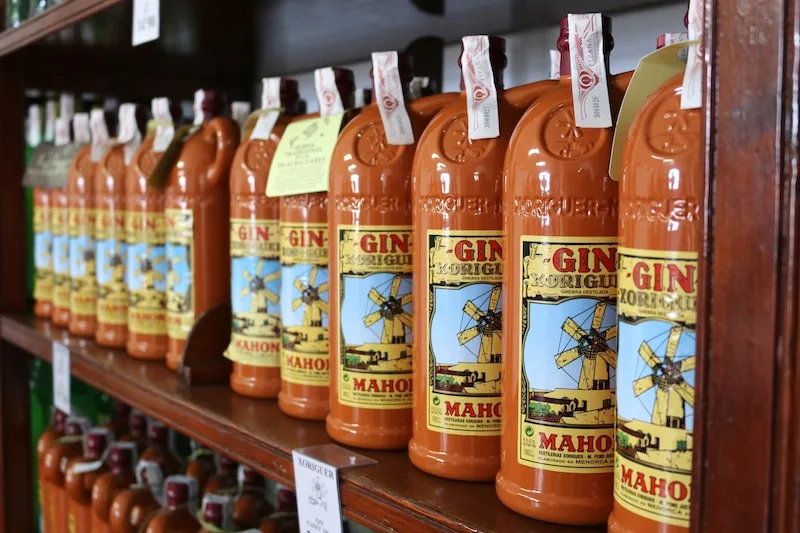 Sundowners at Cova d'en Xoroi
In the evening make sure you visit Cova d'en Xoroi, probably Menorca's most famous bar. It is set in the rock face and has a great atmosphere at sunset.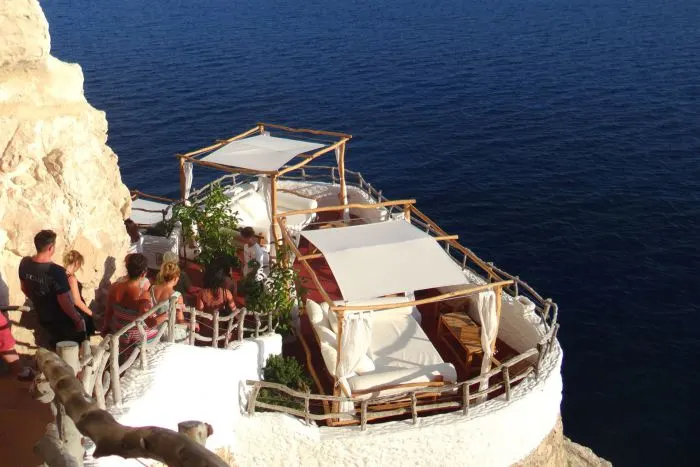 [column size=one_half position=first ]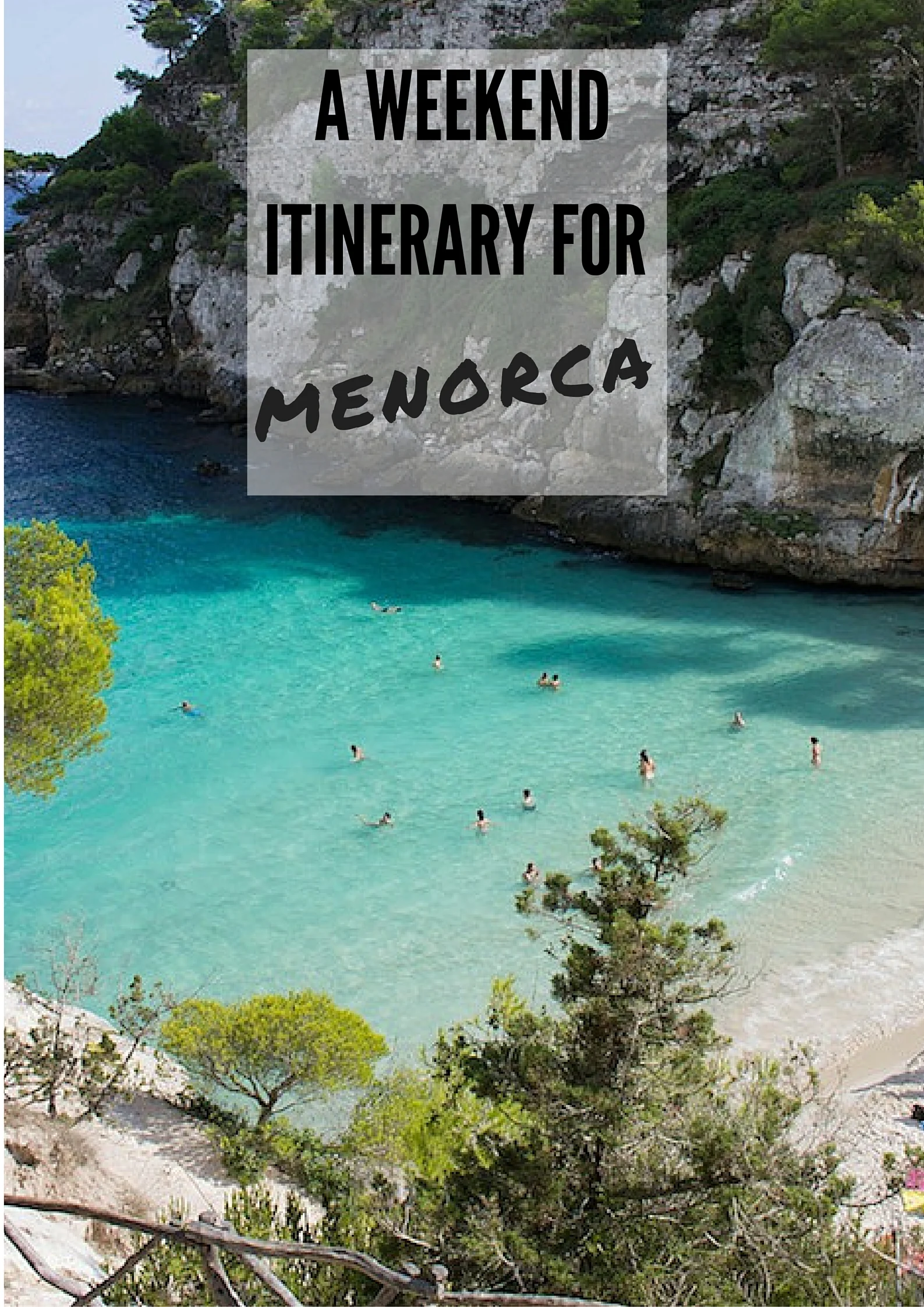 [/column]
[column size=one_half position=last ]If you've got any more time left in Menorca then check out these posts for inspiration for things to do. Personally, I'd probably spend my final day lazing by the pool and soaking up the sun!
Massive thanks to Menorca Tourism and The Travel Mob for organising my trip to Menorca.
Liked this post? Sign up to the weekly newsletter to keep up with our travel hacks, news and travel inspiration
[/column]