Our family had the pleasure of staying at Lower Mill Estate in the Cotswolds, an idyllic holiday setting with stunning holiday properties. Holiday homes are dotted around Lower Mill Estate across 300 acres of nature reserve and many of them surround the gorgeous lake. We stayed in a lovely little cottage booked through Manor Cottages. Here's my review of Lower Mill Estate, Manor Cottages and what we did during our family weekend in the Cotswolds.
Ahh, the Cotswolds. It's like a magical little area of England where time stands still and you feel like you're permanently walking through a postcard.
The narrow lanes are lined with honey coloured cottages decorated with bright flowers and wonky, stone walks. Each village looks more like a film set than a real village and Sam and I kept repeating, 'I'm sure they've filmed something here….what was it…?'
If you think you've seen pretty villages before, you haven't seen anything until you've been to the Cotswolds.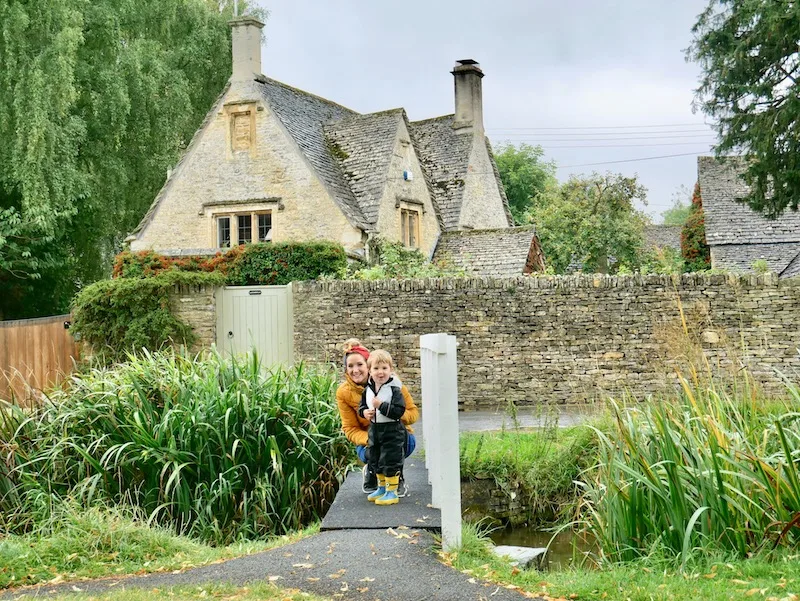 Arriving at Lower Mill Estate
We arrived late on Friday evening for our family weekend in the Cotswolds. We joined the Friday evening motorway queues where cars shuffled along, packed with people escaping the 9-5. We were heading to a cottage called Carps Rise, a beautiful thatch roofed cottage on Lower Mill Estate with Manor Cottages.
Before we go any further, take a look at this video from Lower Mill Estate. Yes, it really is that gorgeous!
We collected the keys from the key safe and I was pleased to see the boys were just as excited to get inside as I was. I love that moment when you have the keys in your hand and you open the door and enter your 'weekend home' for the first time. George was hopping from foot to foot while Joseph wiggled in Sam's arms, desperate to break free and crawl around by himself.
The cottage was homey and warm, cosy without bring cramped and stylishly decorated without feeling like an untouchable show room. I felt at home as soon as we stepped inside and we took a little tour around the cottage.
George ran straight upstairs to find his room and he was thrilled to find a double bed with squishy pillows and a Fireman Sam book waiting for him. I've never seen him so eager to get into his pyjamas and under the covers for his bedtime story!
Sam and I popped a pizza in the oven, opened a bottle of wine and collapsed in front of the fire.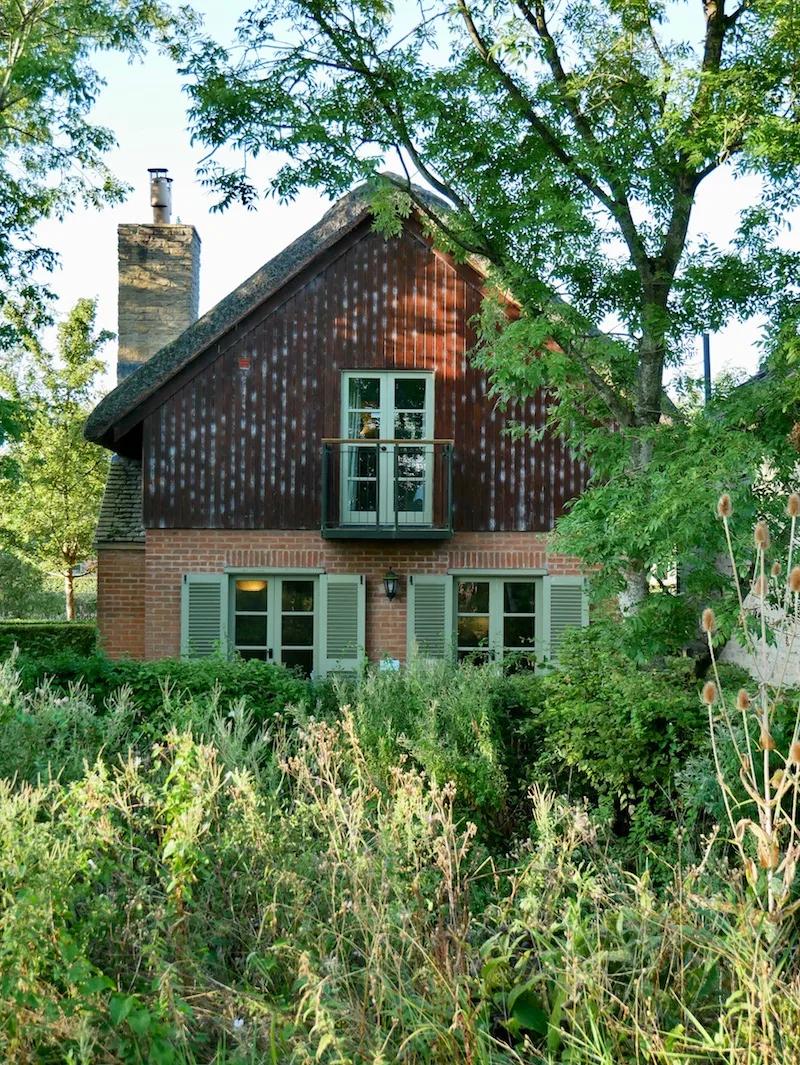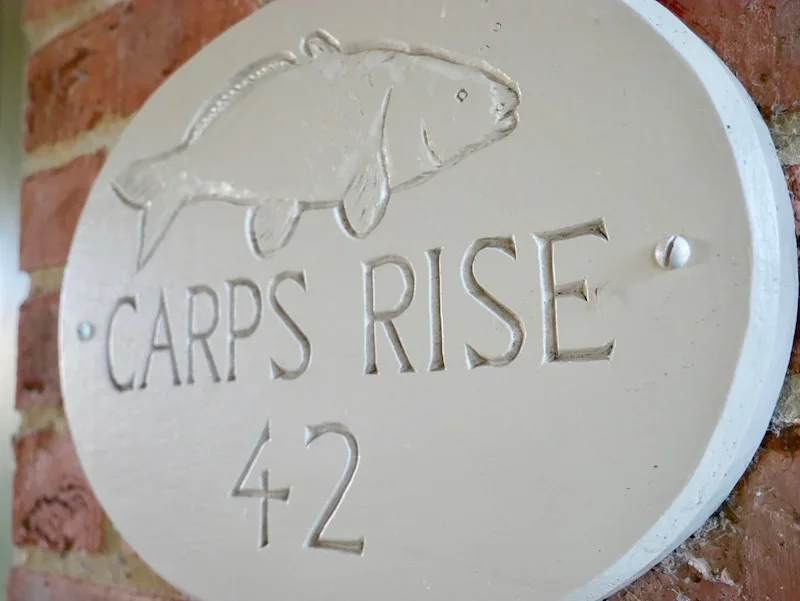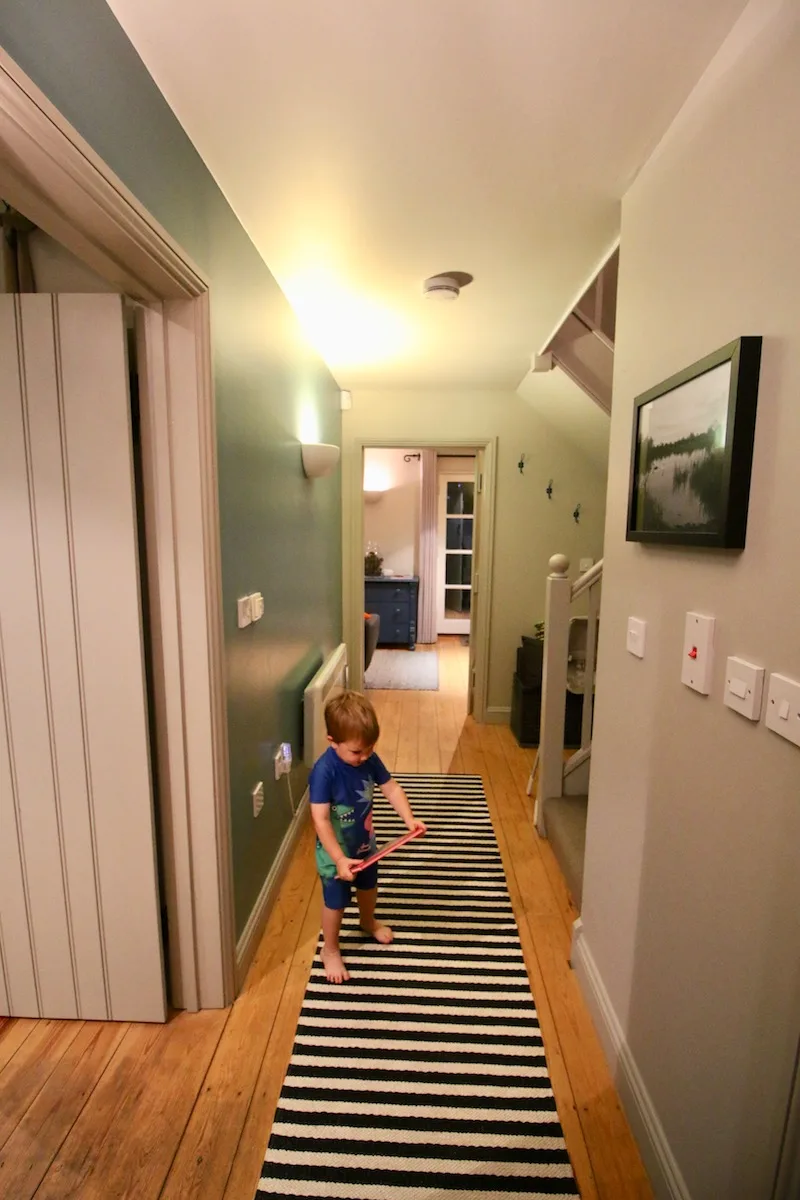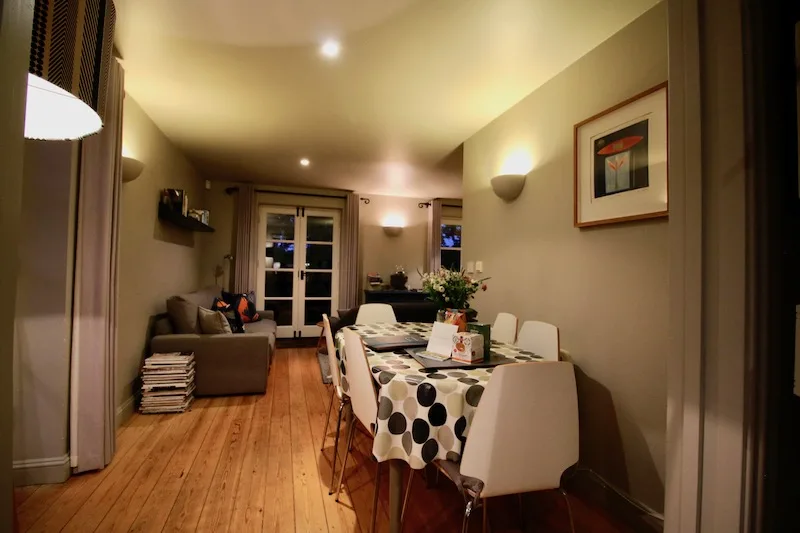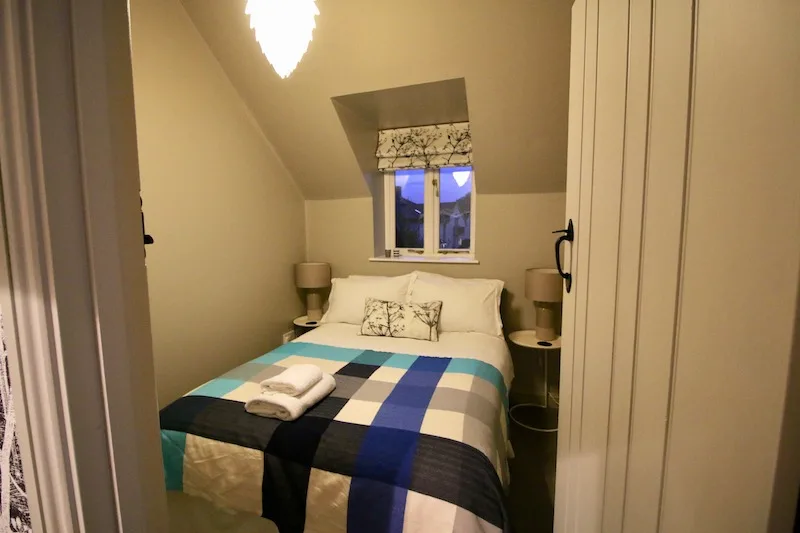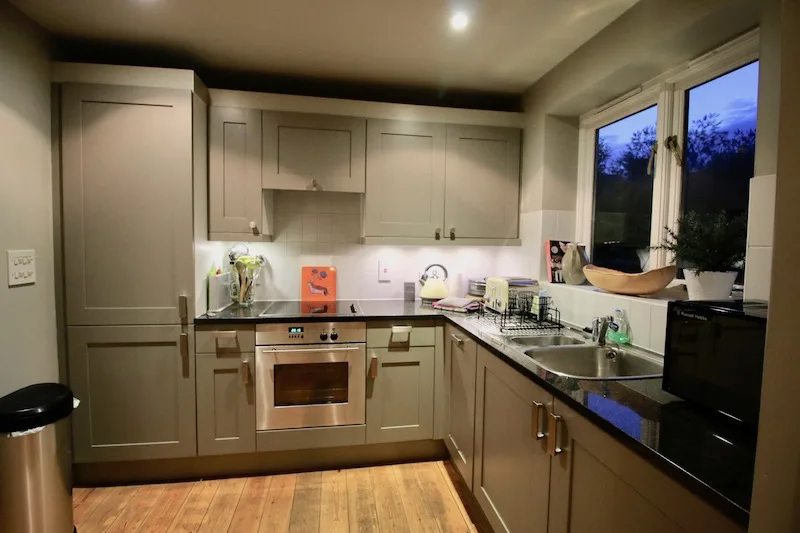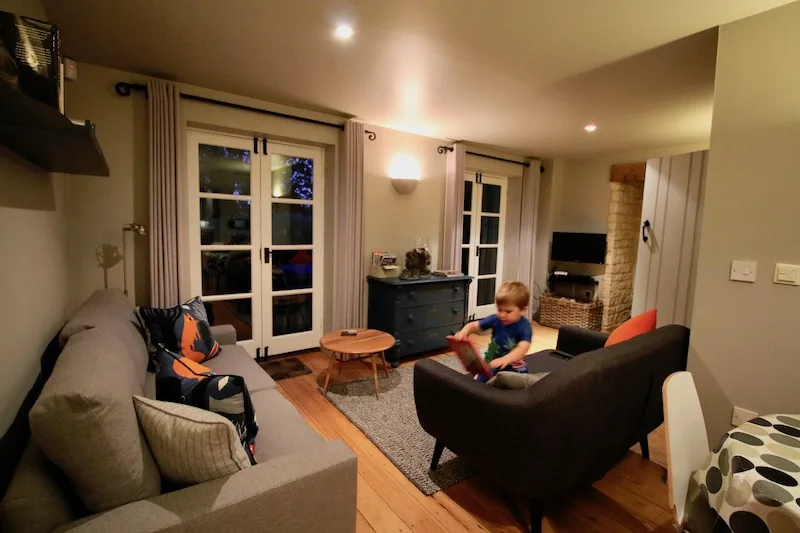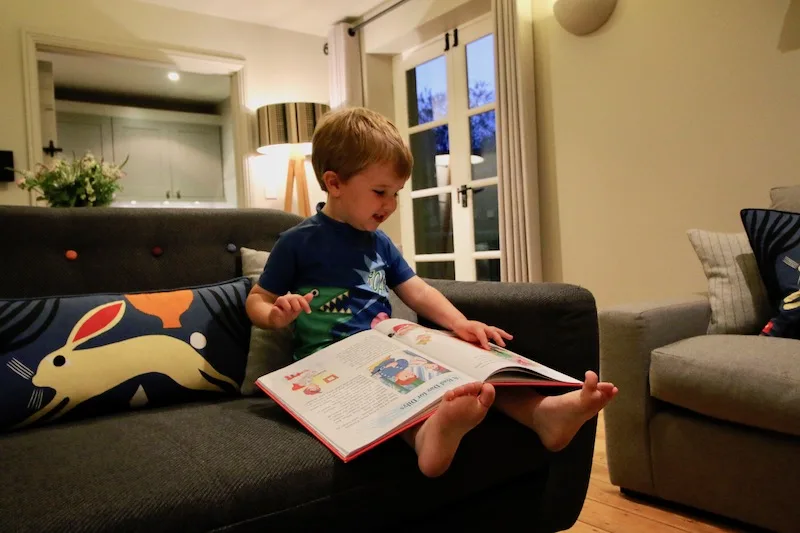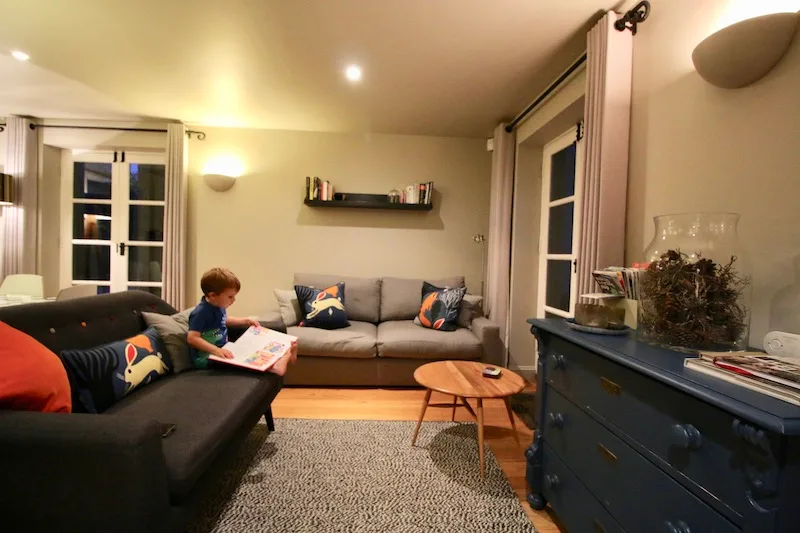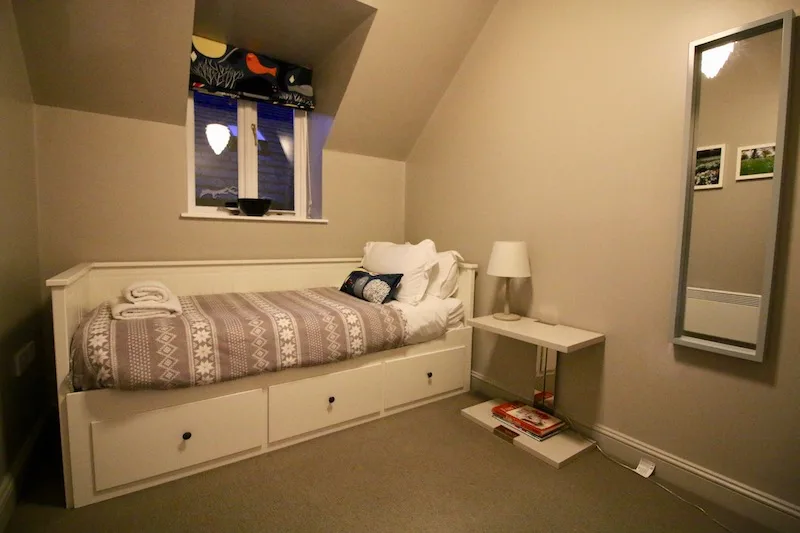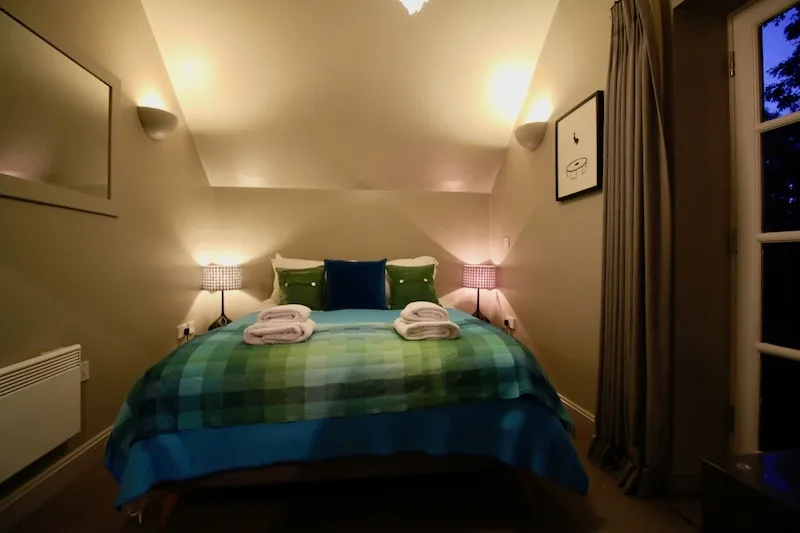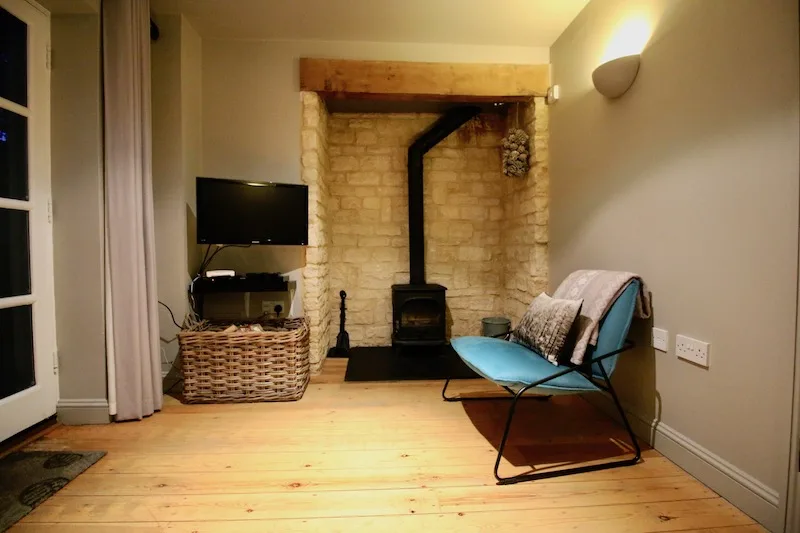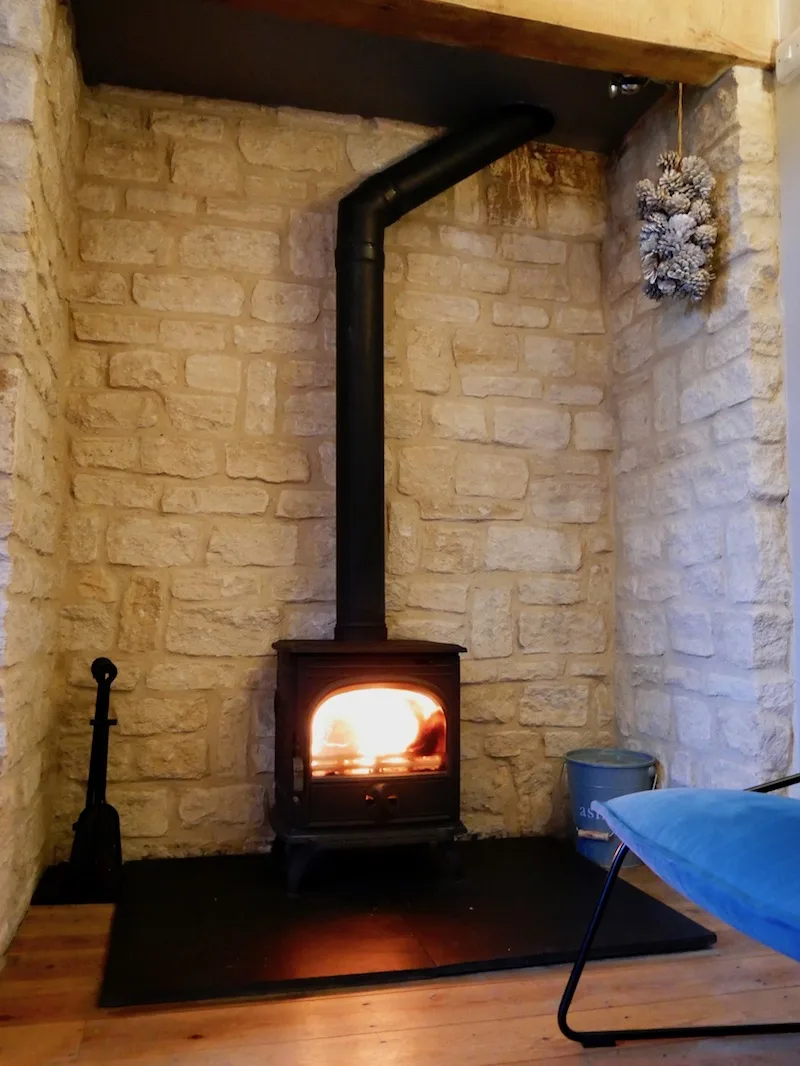 We woke up the next day to brilliant sunshine and crisp blue skies. We explored the estate which is kind of like a very posh and luxurious holiday park set around a few of the stunning lakes that make up to Cotswolds Water Park. But this isn't the kind of water park you're imagining. There's no Lazy River or Kamikazi around here. The Cotswolds Water Park is an area of 147 lakes and it's the UKs largest marl lake system. Many of the holiday homes at Lower Mill Estate are set around a stunning lake so there's lots of water sports going on. There were also play parks, tennis courts, a luxury spa with lots of pools (but they're only available for certain accommodations). There's an outdoor pool, a little shop and restaurant and a place to rent bikes and kayaks.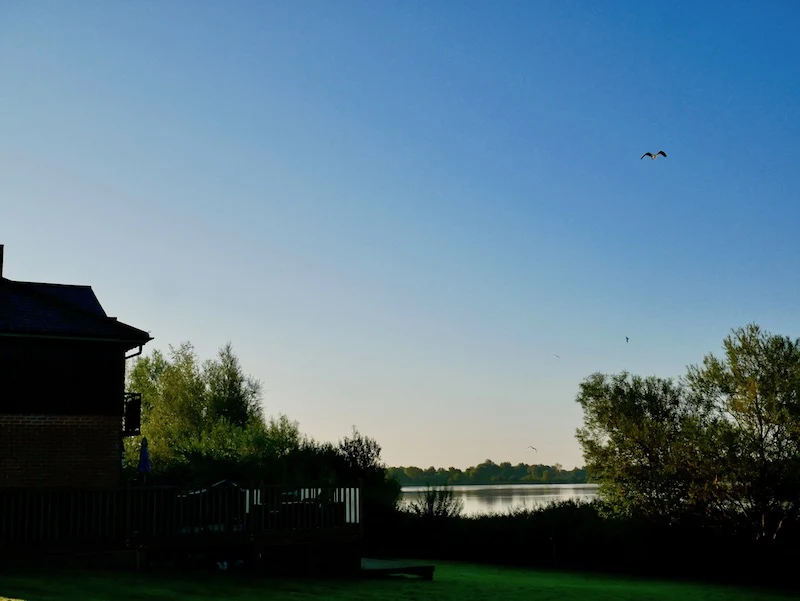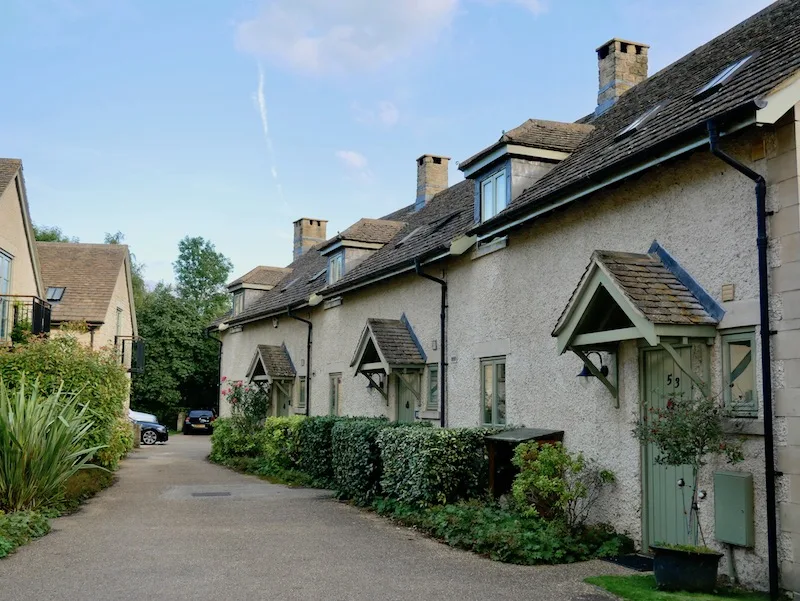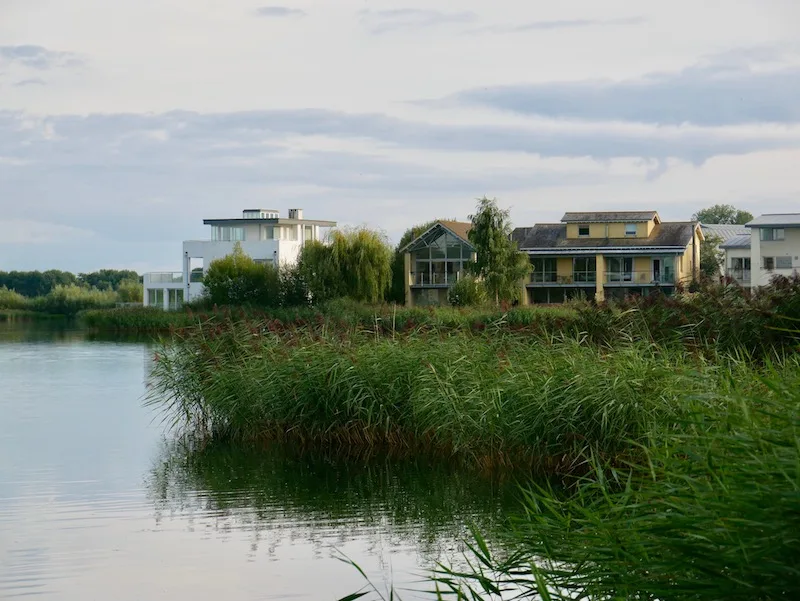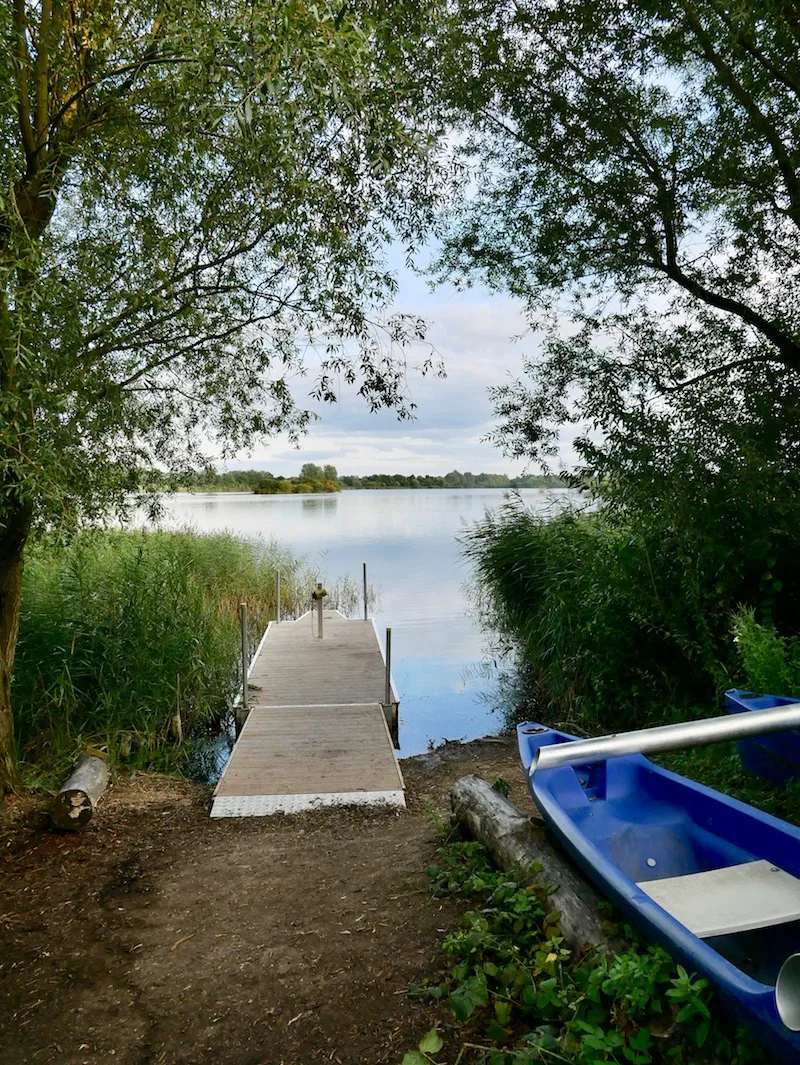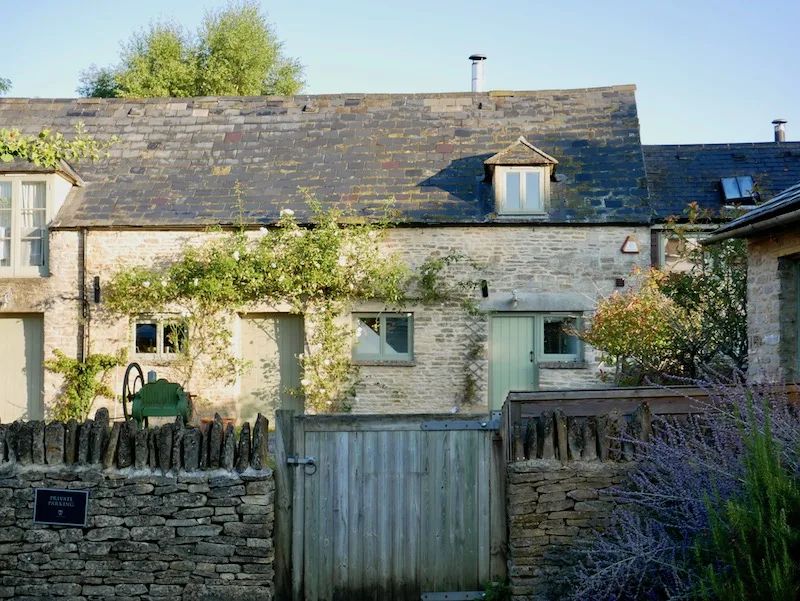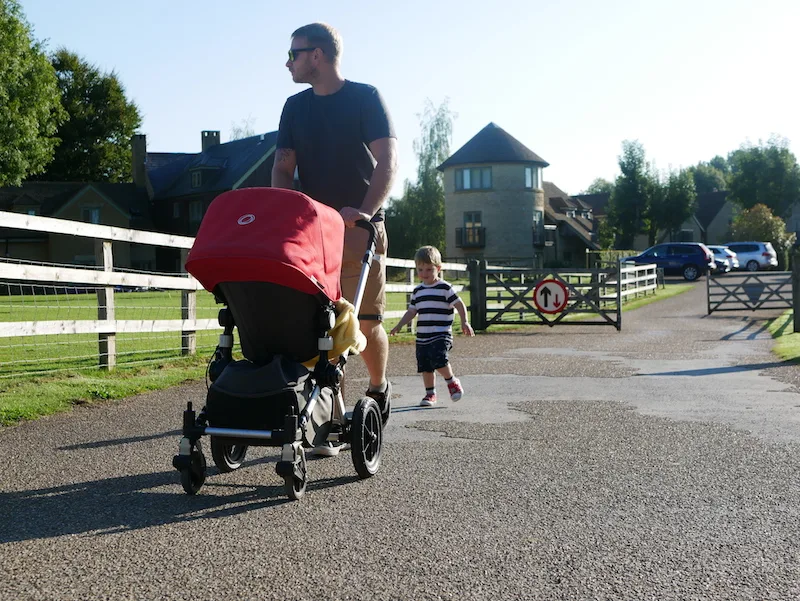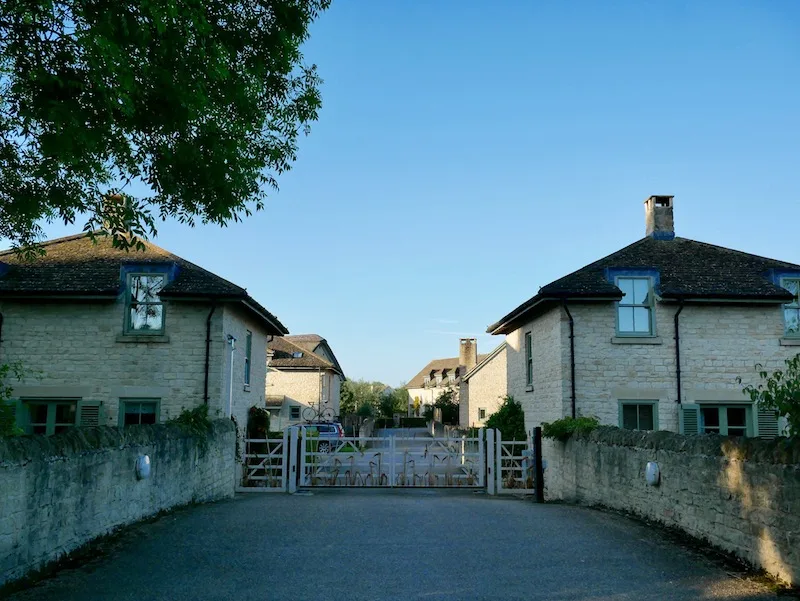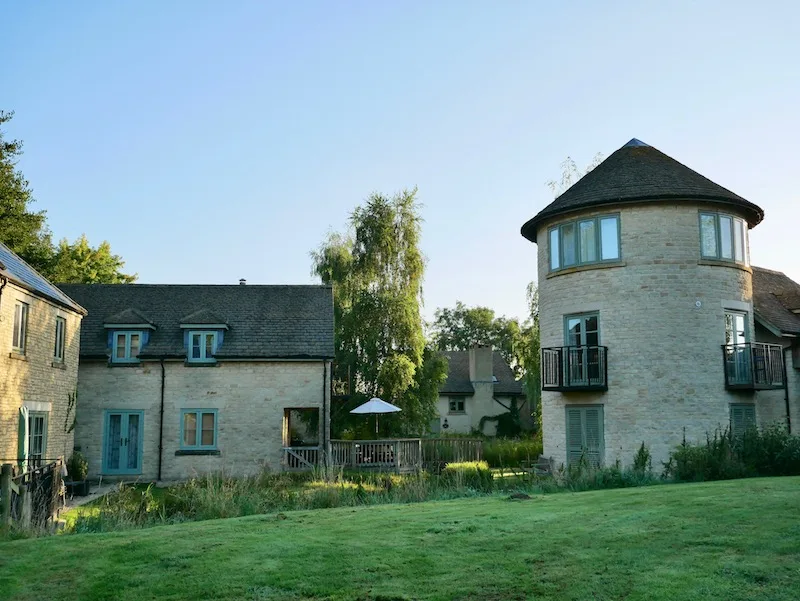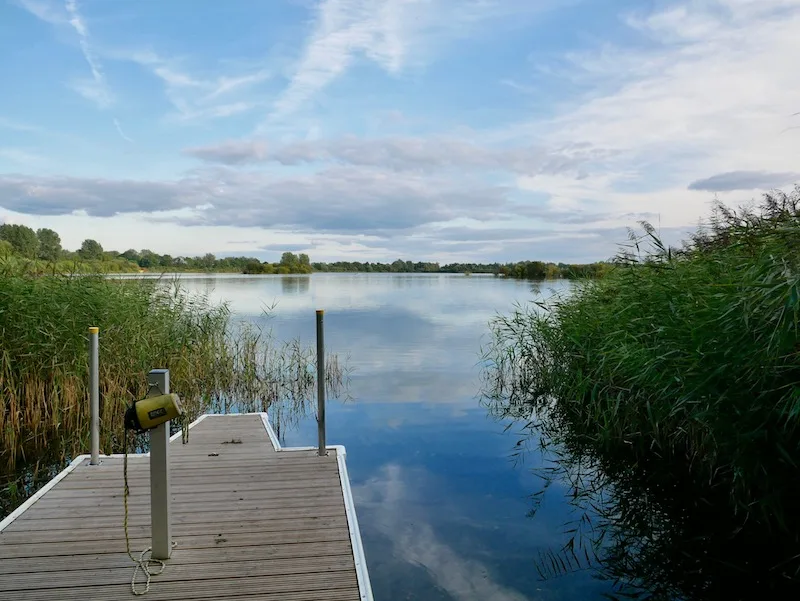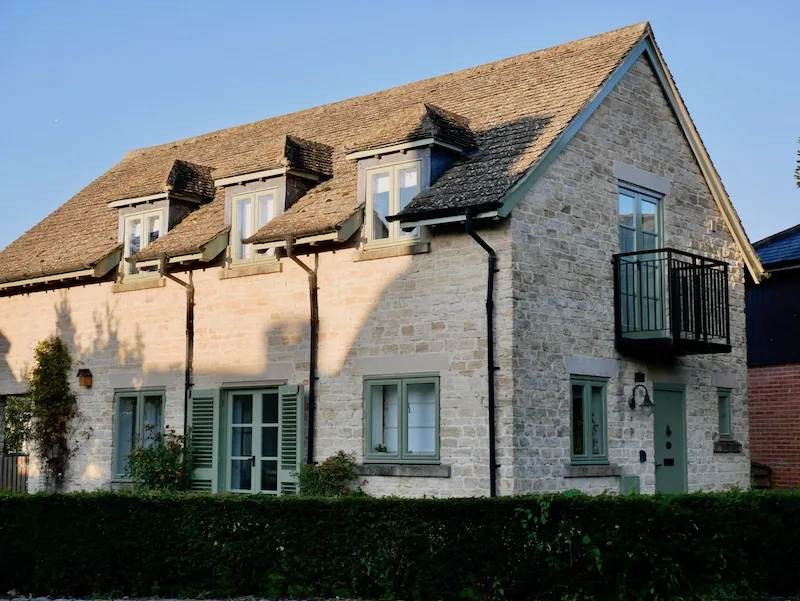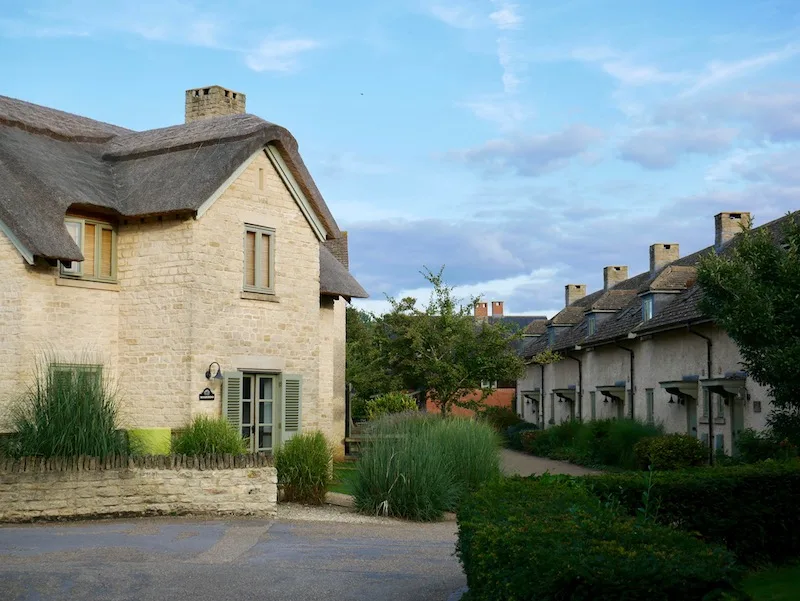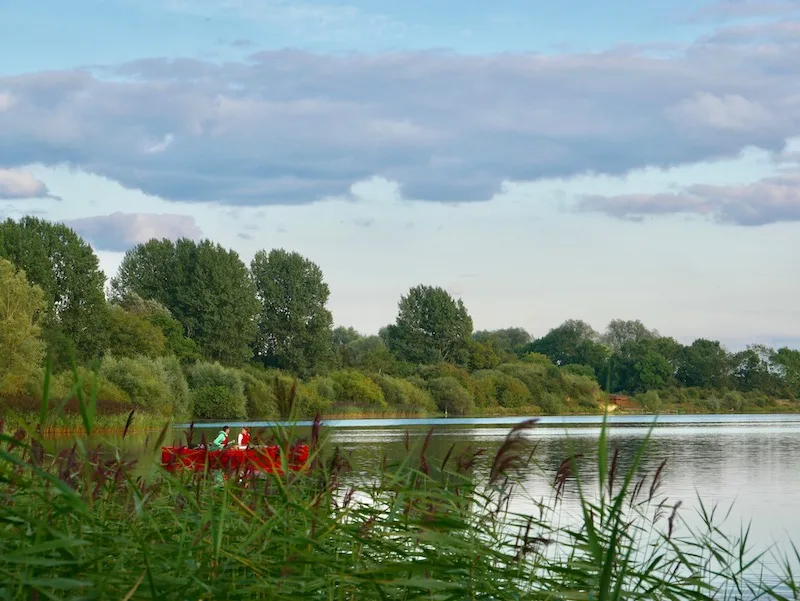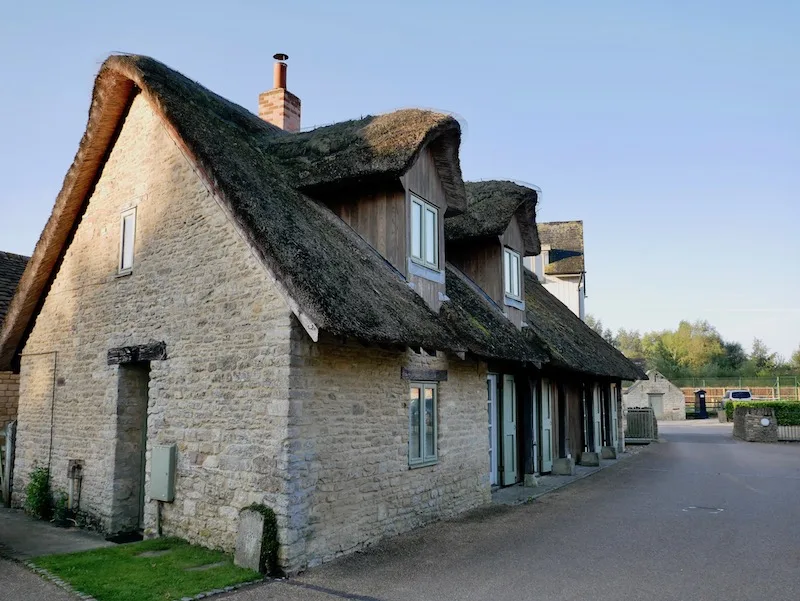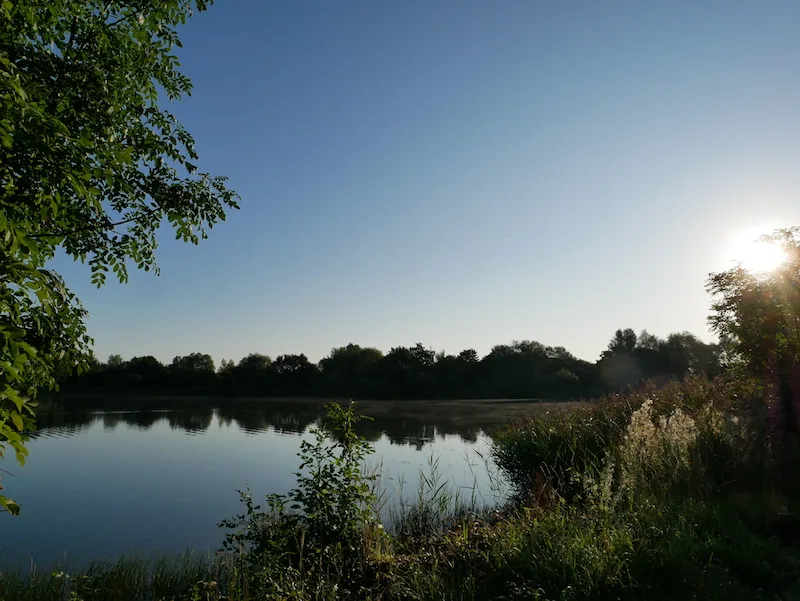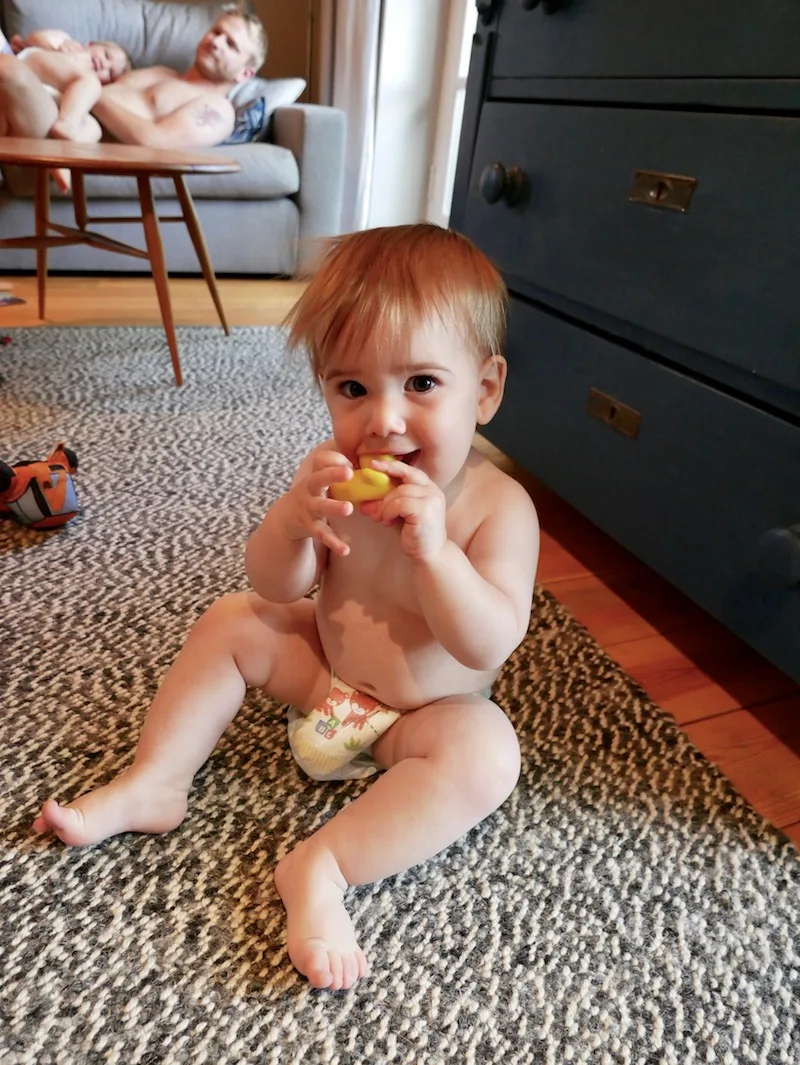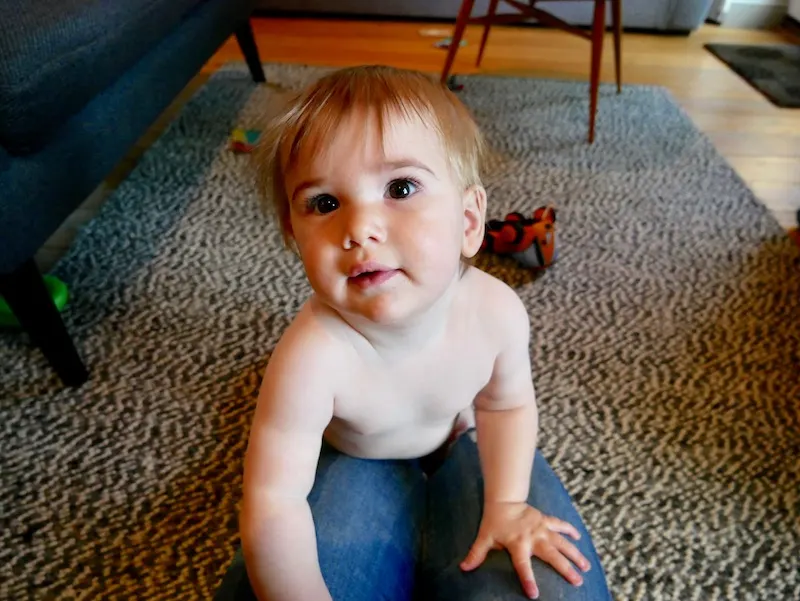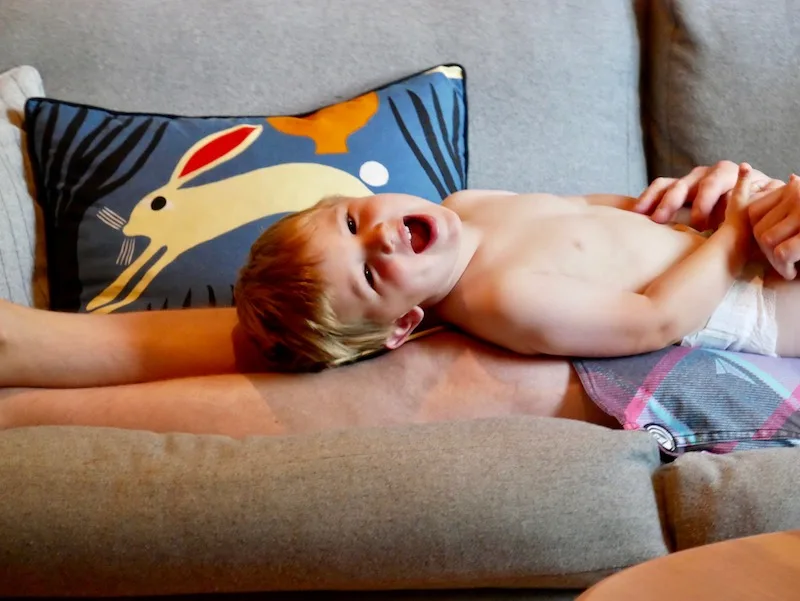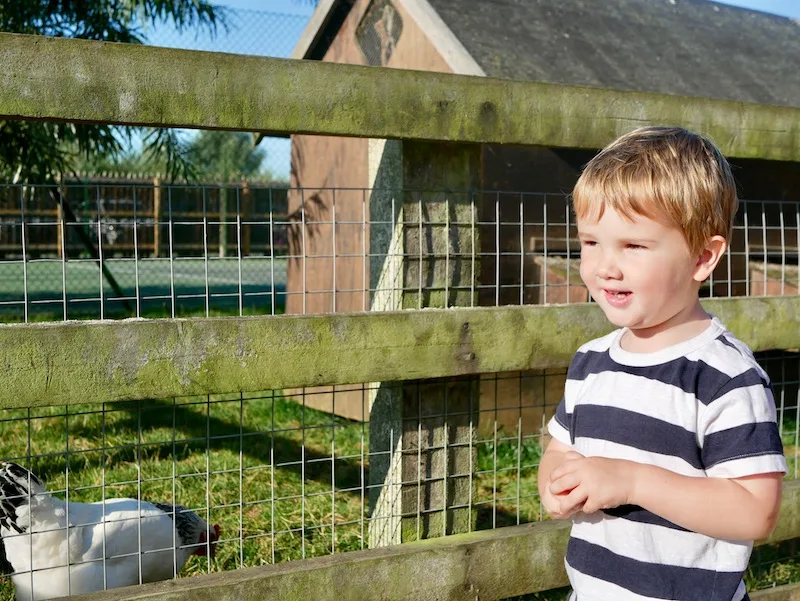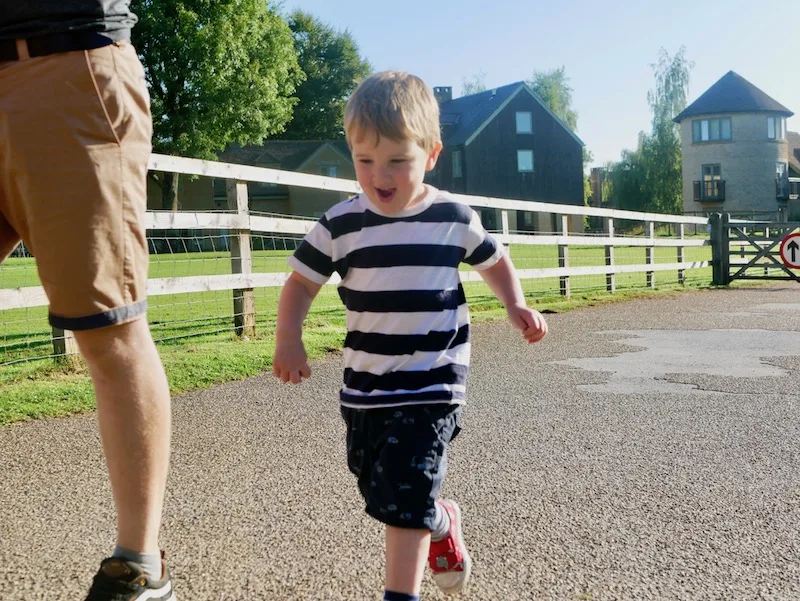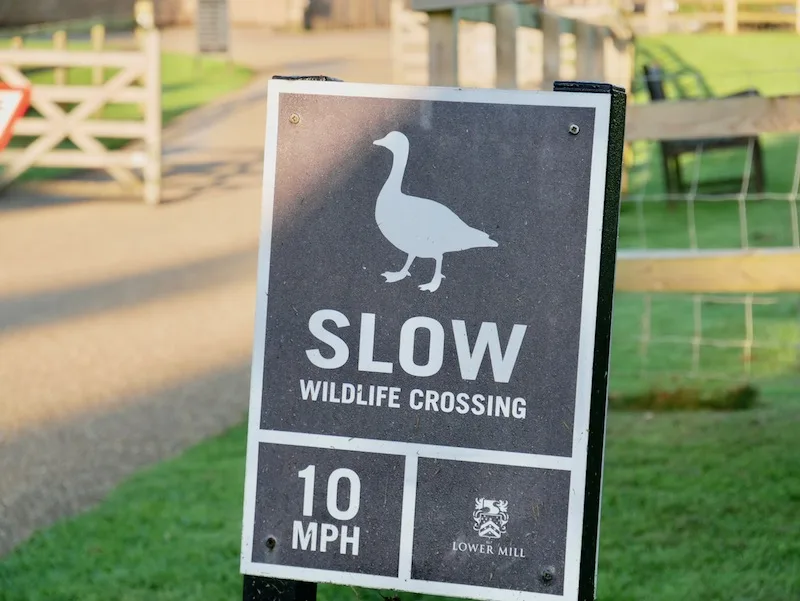 We spent most of Saturday at Adam Henson's Cotswolds Farm Park. Yes, he's the guy from Countryfile!
I was a bit hesitant about visiting a petting farm while in the Cotswolds. There are lots of farms like this all over the UK, so why drive three hours to visit one? But I'm so glad we did! The farm was brilliant and we all had a great time. I'll let the photos speak for themselves….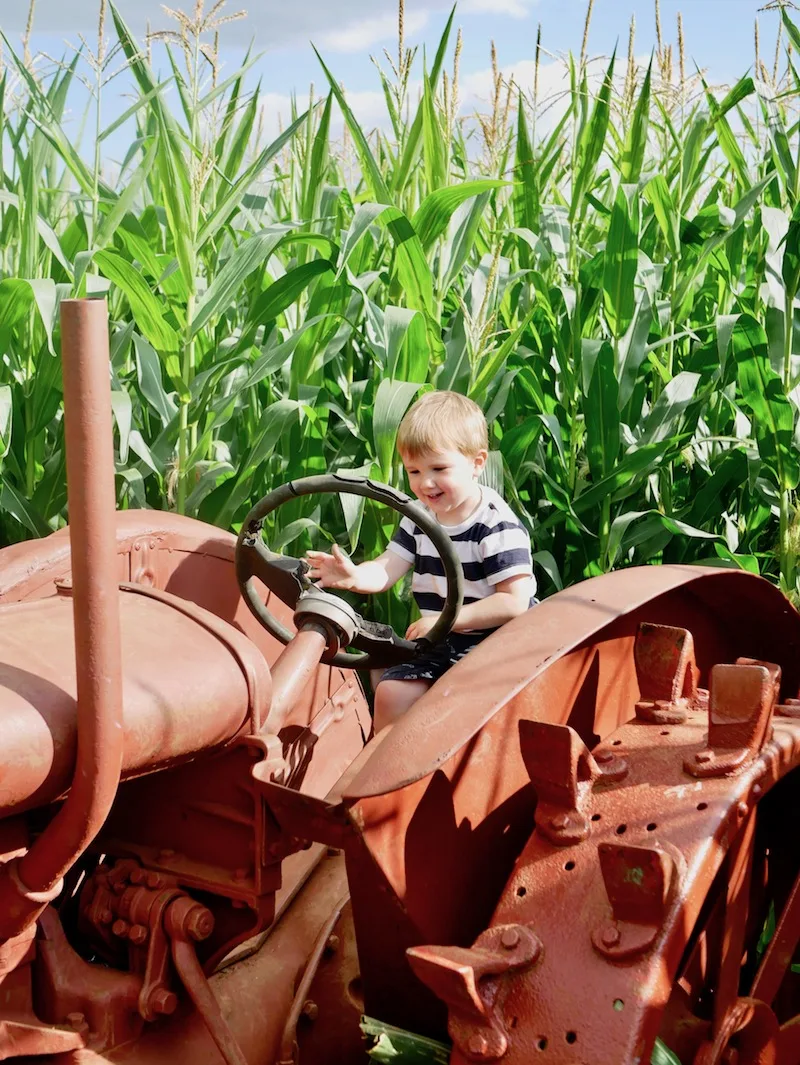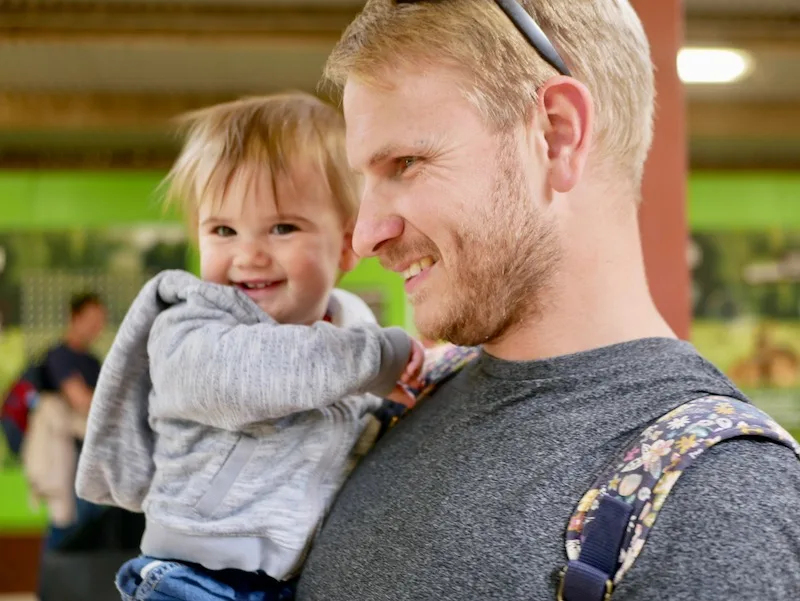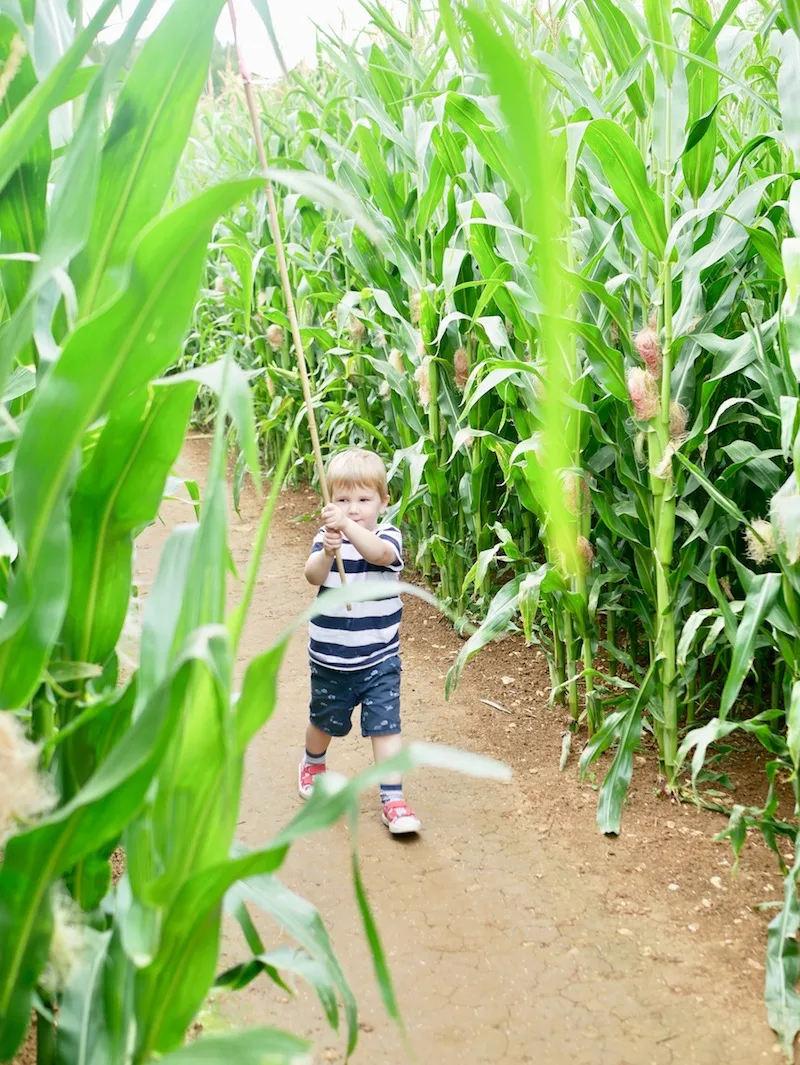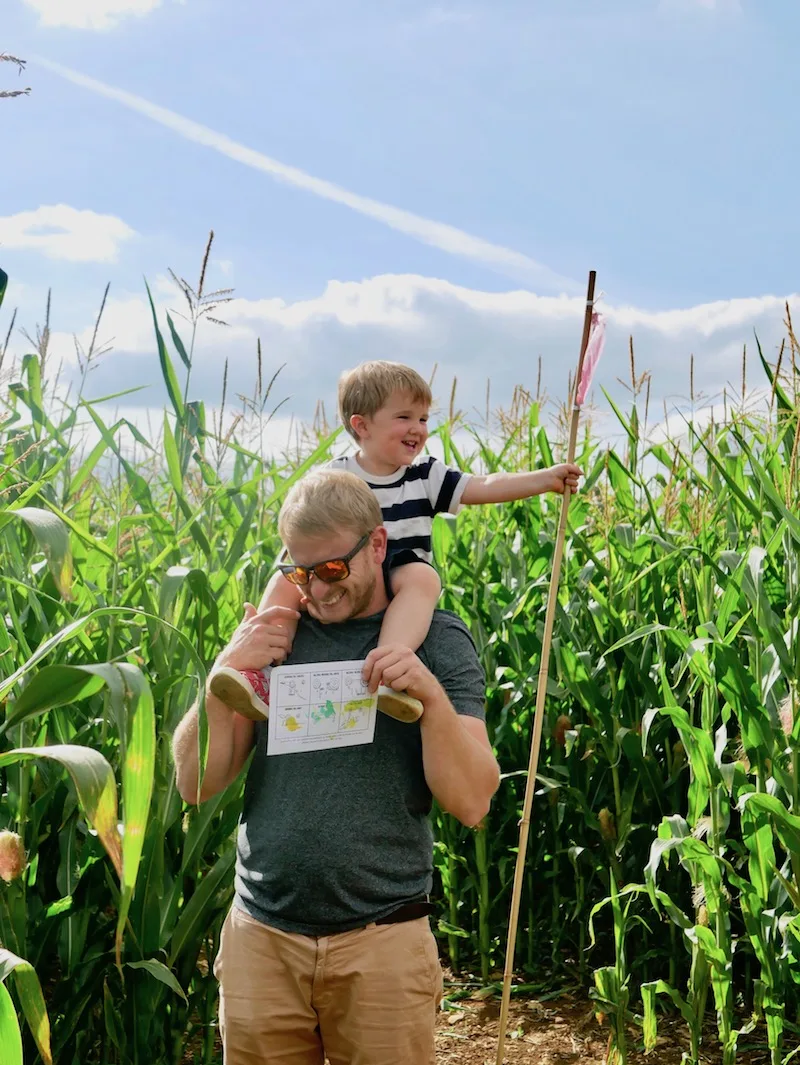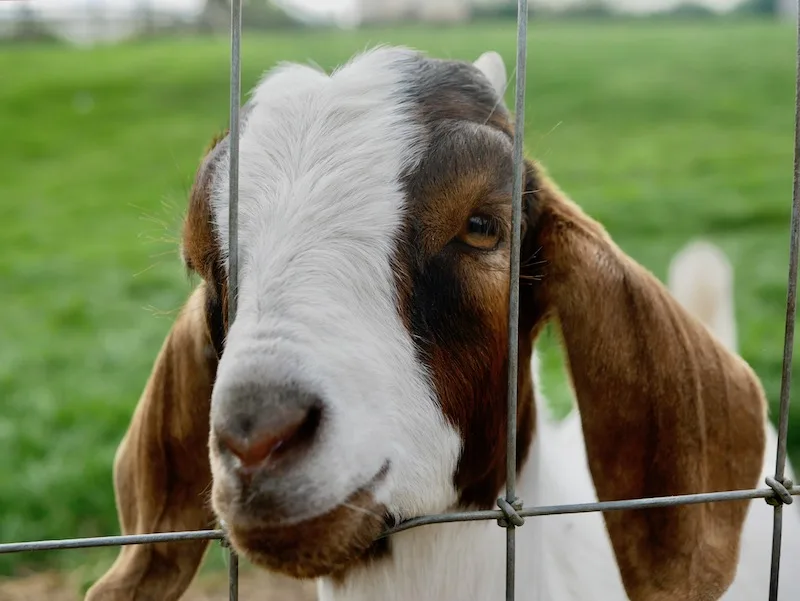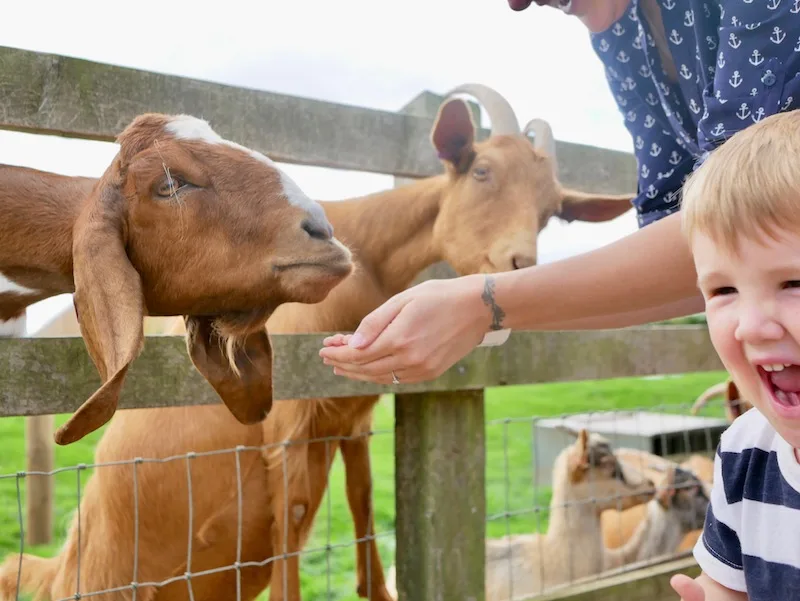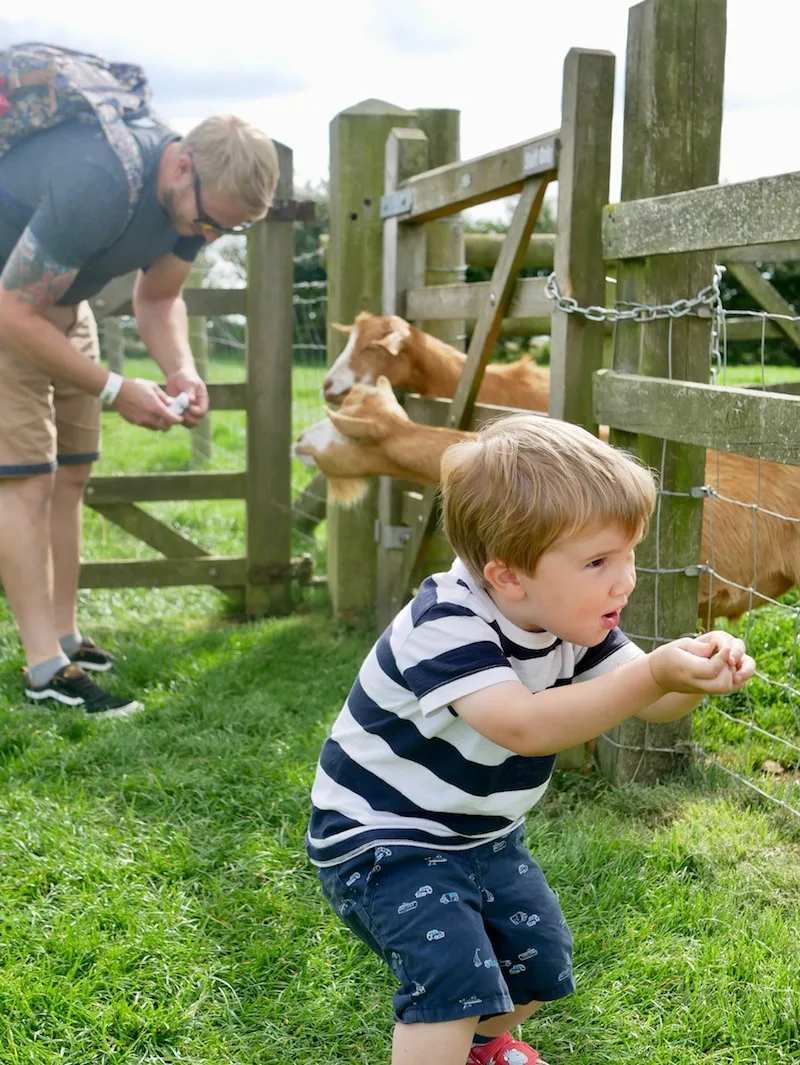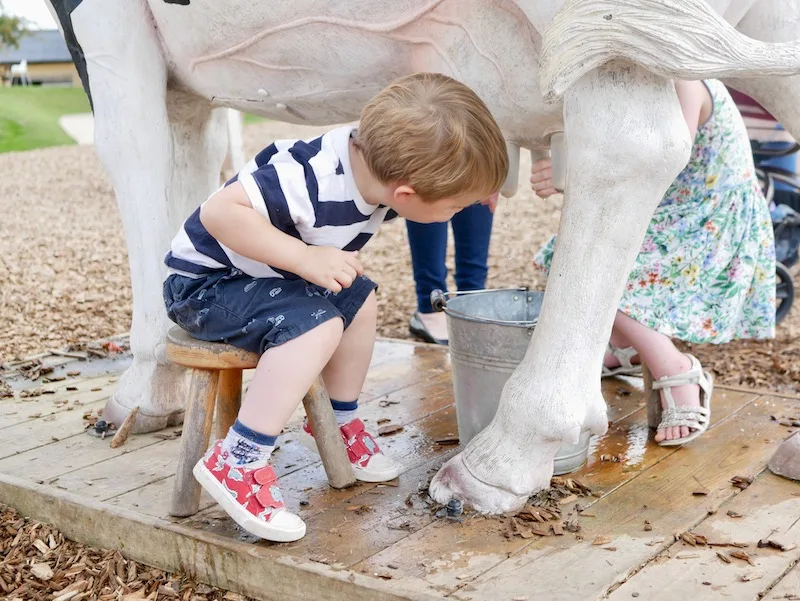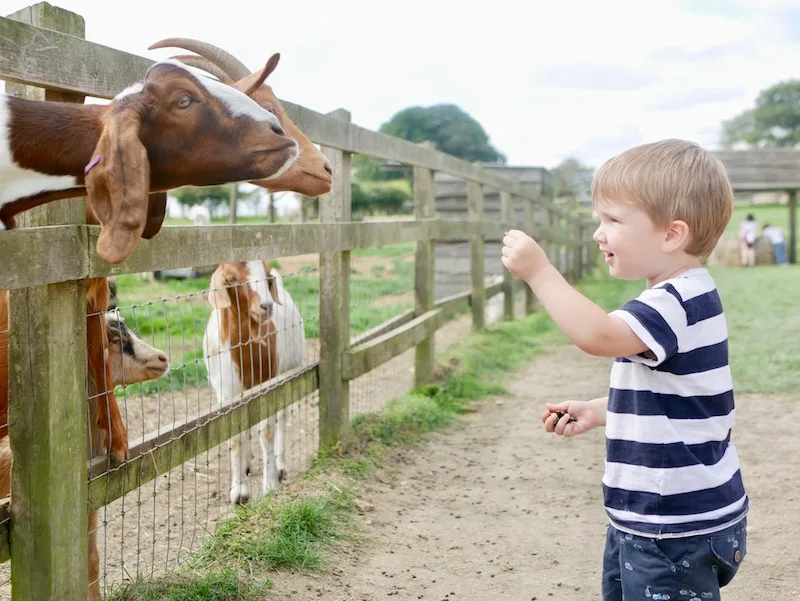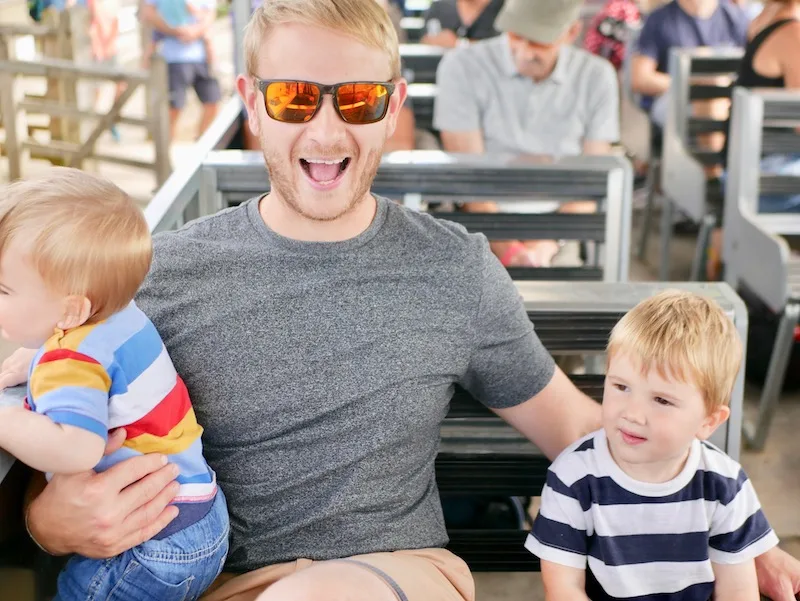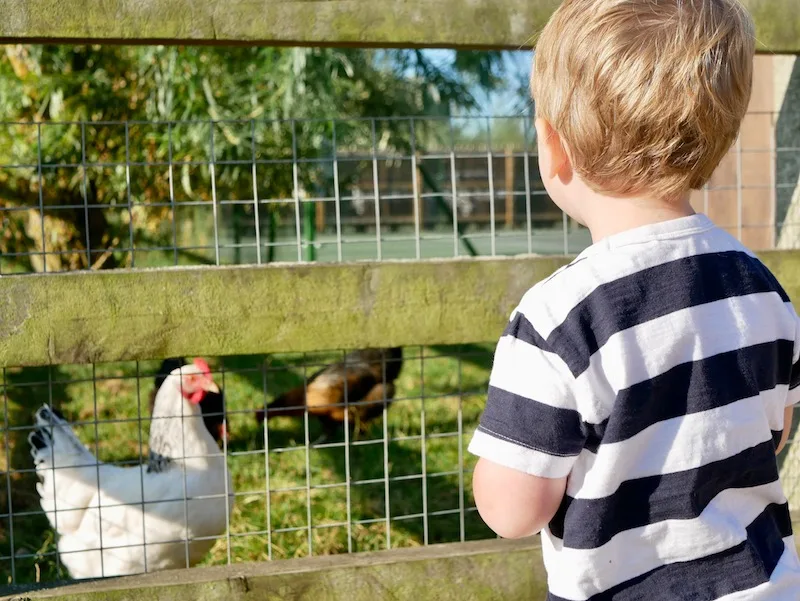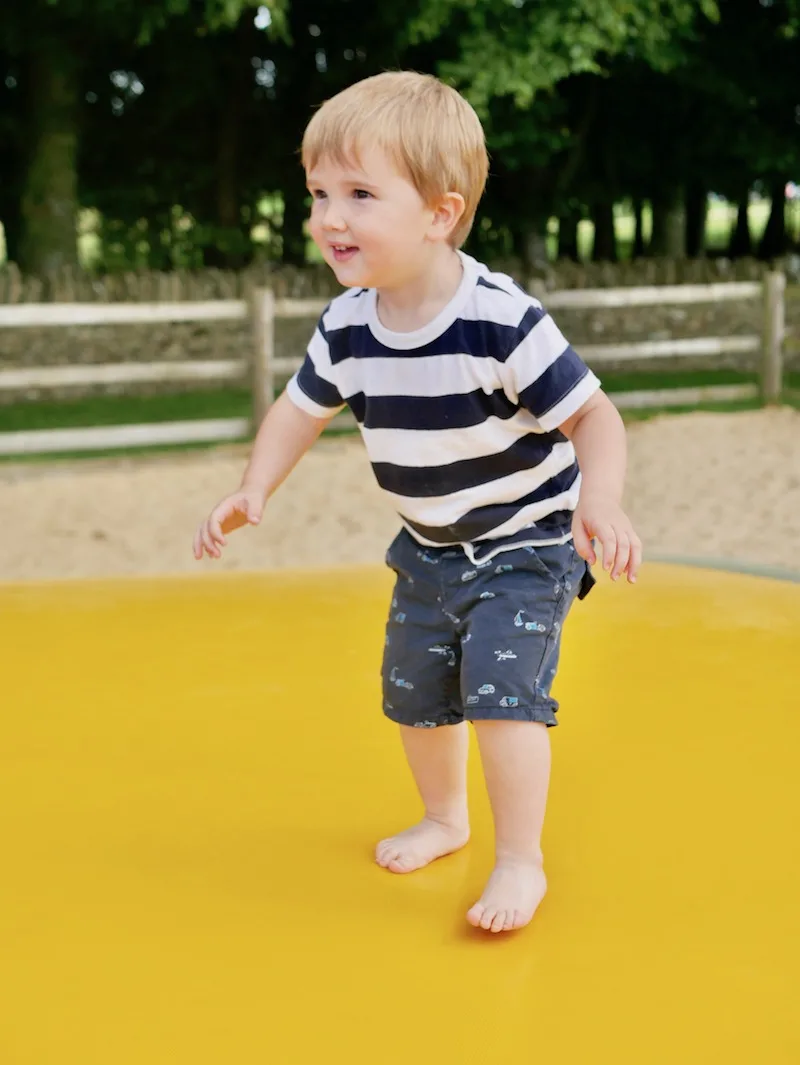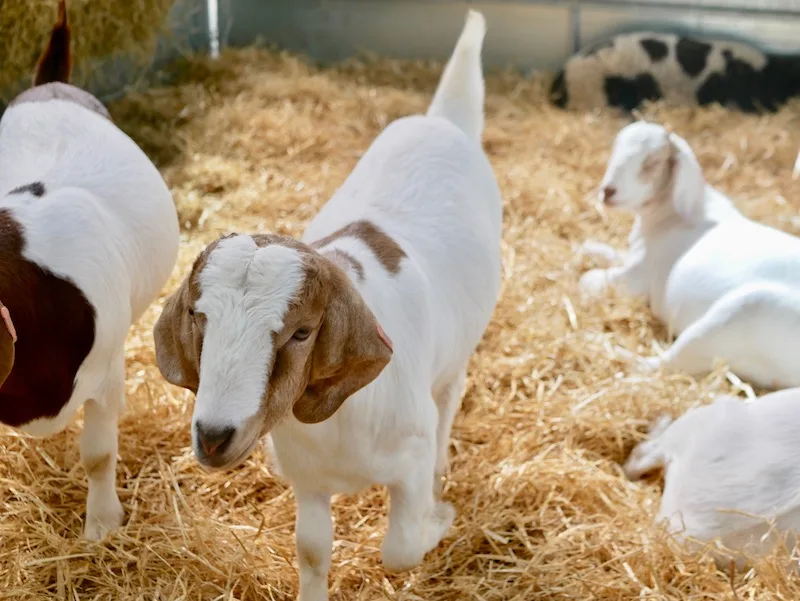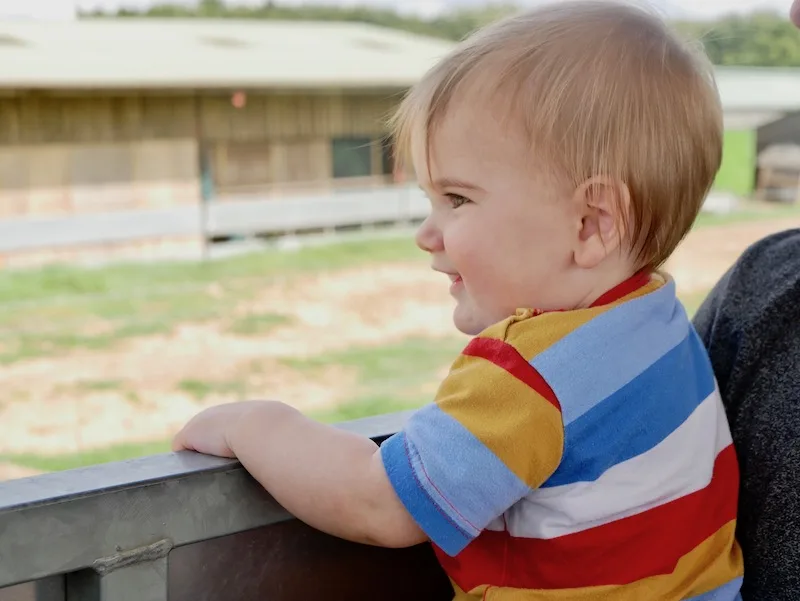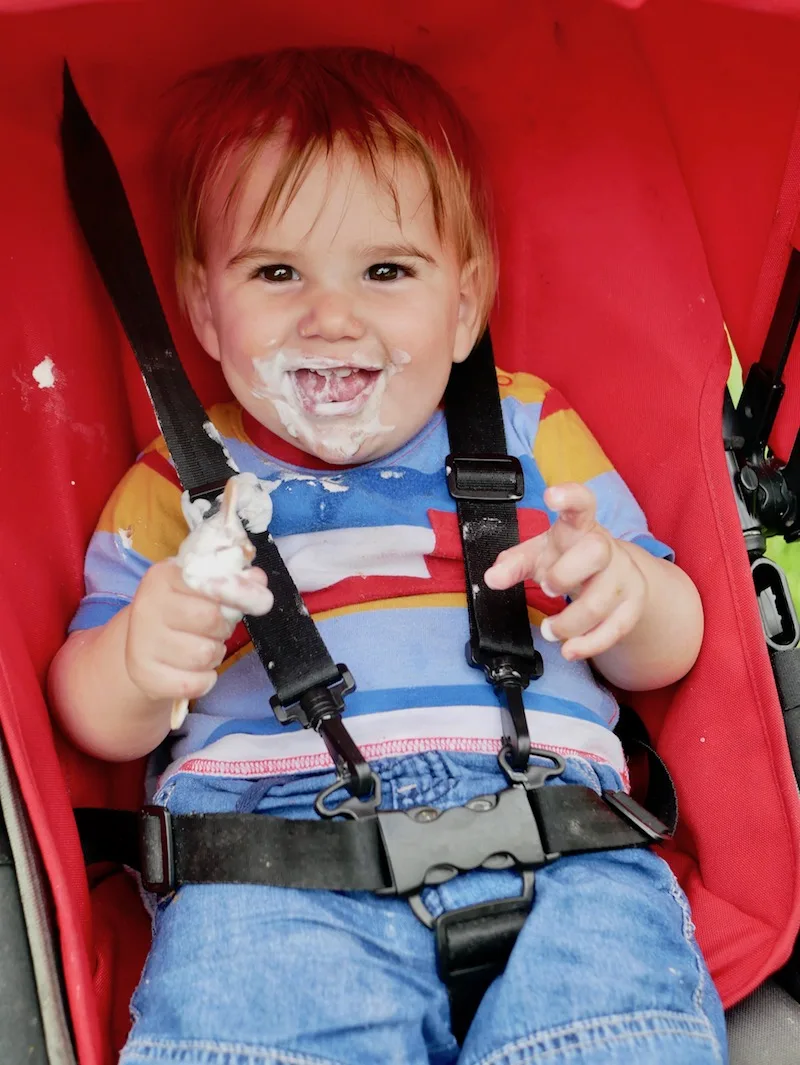 We had two tired little boys that evening so they quickly went to bed, allowing us to enjoy the cottage's lovely outdoor area in peace! It was a shame we didn't have a BBQ but once the sun went down we were happy to light the log burner again and retreat into the cosy cottage.
The following day we made our way to Lower Slaughter, an idyllic little village I'd discovered through Instagram. I know it's a travel blogger cliché but this village is so pretty it's like it was made for Instagram!
Unfortunately, it was raining during our visit so I don't feel like we got the full effect of the charm, but we still fell in love with this pretty place.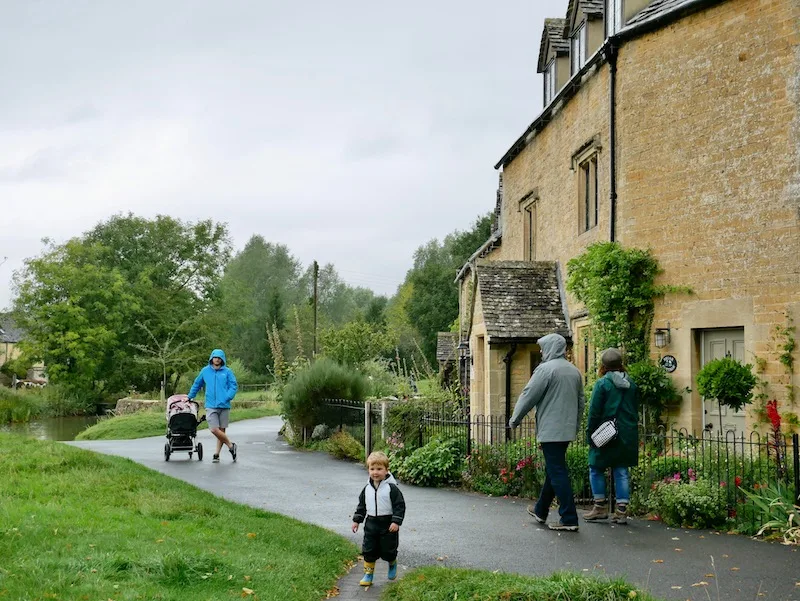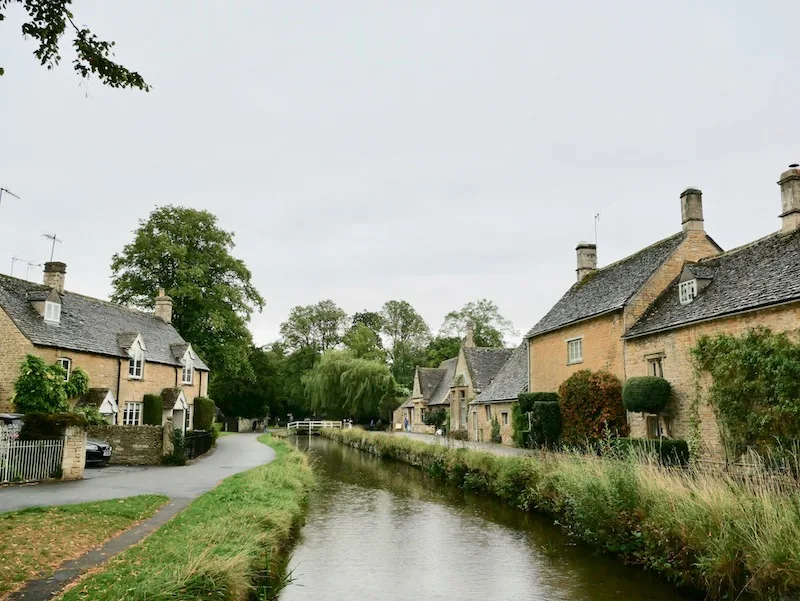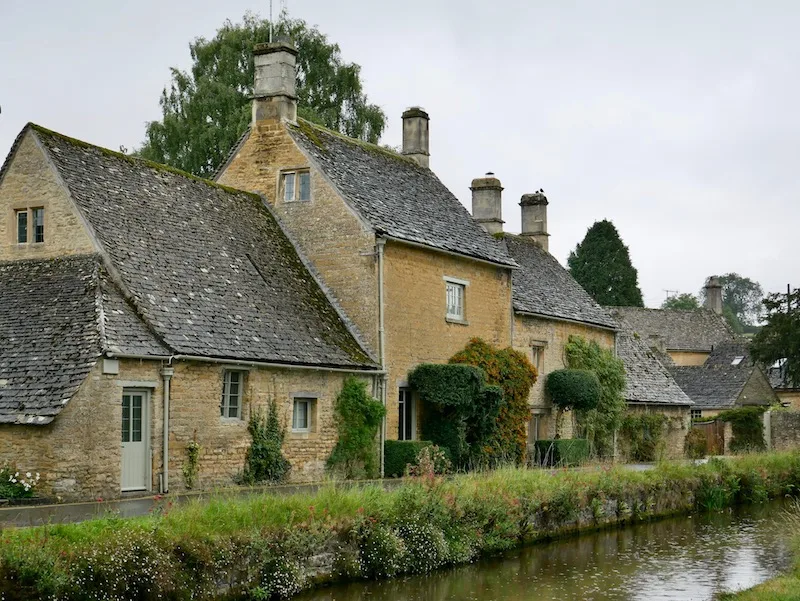 Lower Slaughter was smaller than I'd expected so we moved on to the nearby village of Bouton-on-the-Water.
Bouton-on-the-Water was almost as pretty but much bigger with lots of shops, cafes and restaurants. You could easily spend an entire weekend here and spend your whole trip eating and drinking your way around the village.
We also visited a replica model village. Sam and I were completely underwhelmed by the model village but George loved it. He tip toed up to the door of every tiny house before carefully knocking on the door to see if anyone was home. Despite no tiny people being home he still didn't get fed up and did this for every single building in the village with the same enthusiasm he had for the first.
We visited a toy shop, a Victorian Christmas shop and Bakery on the Water where we bought way too many naughty treats for the drive home.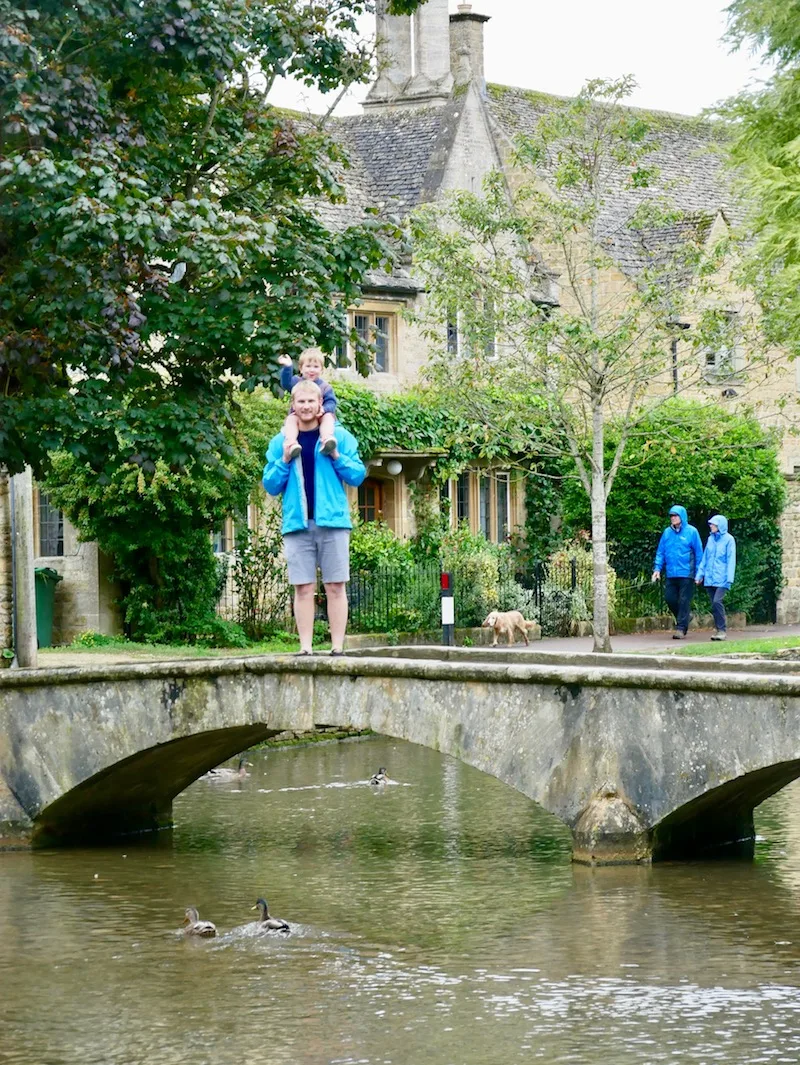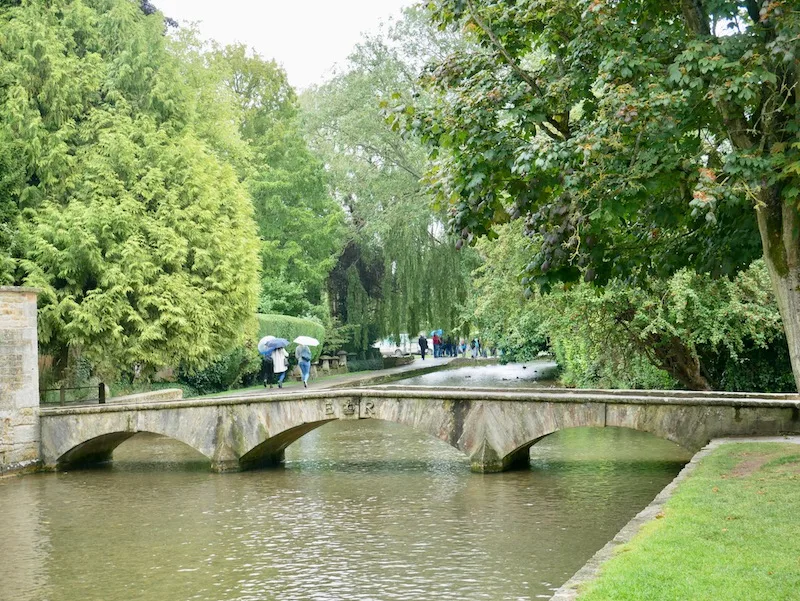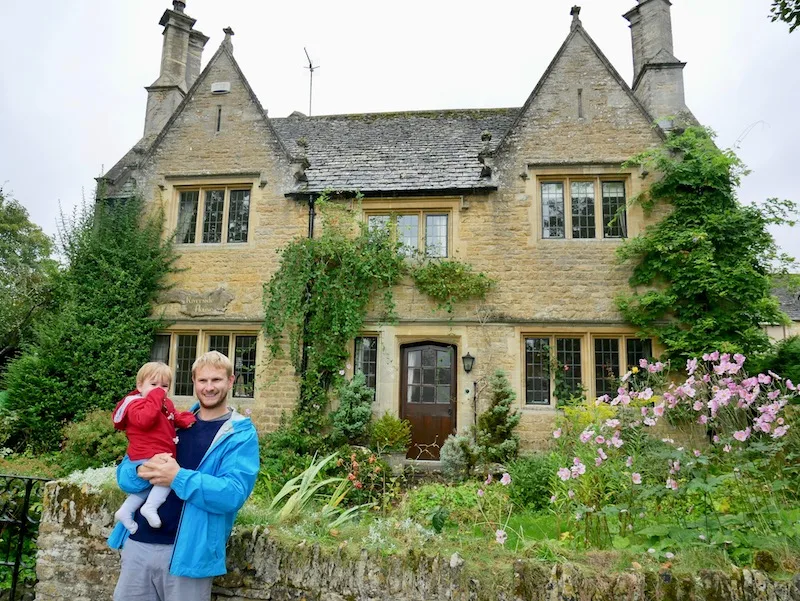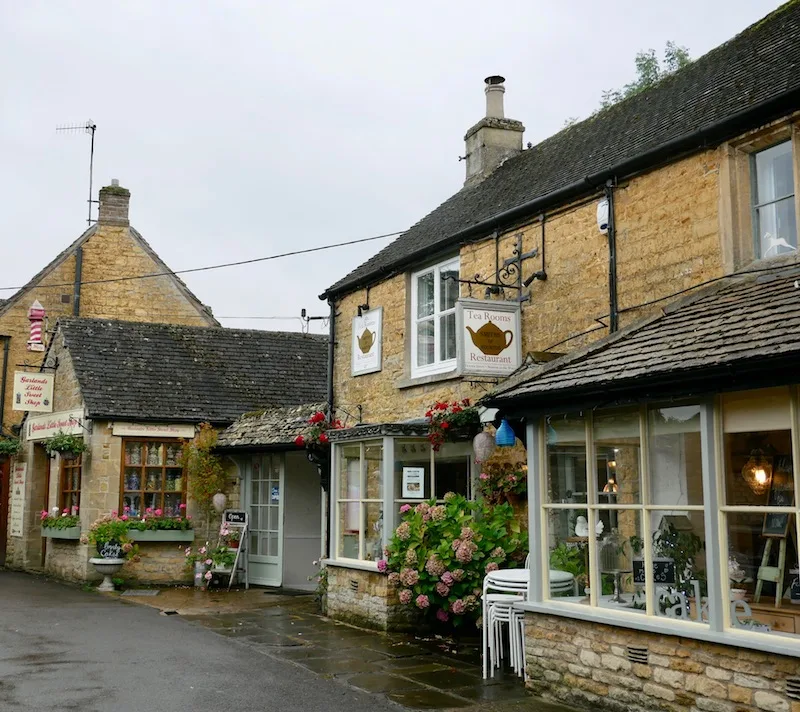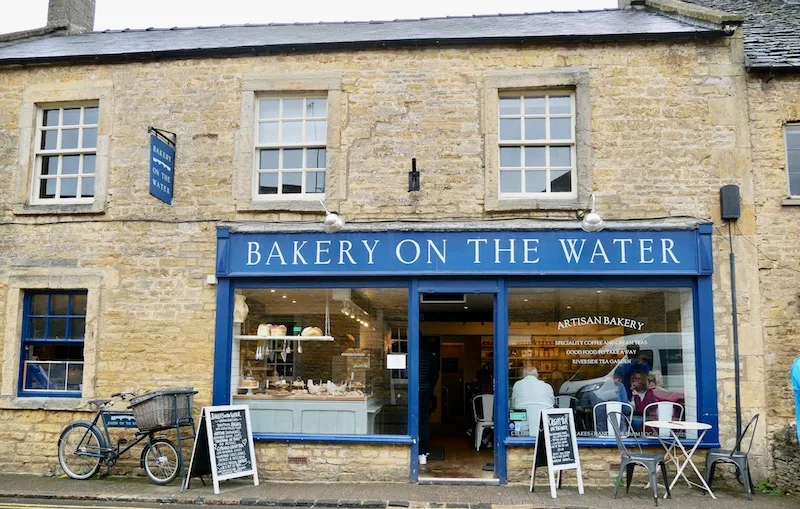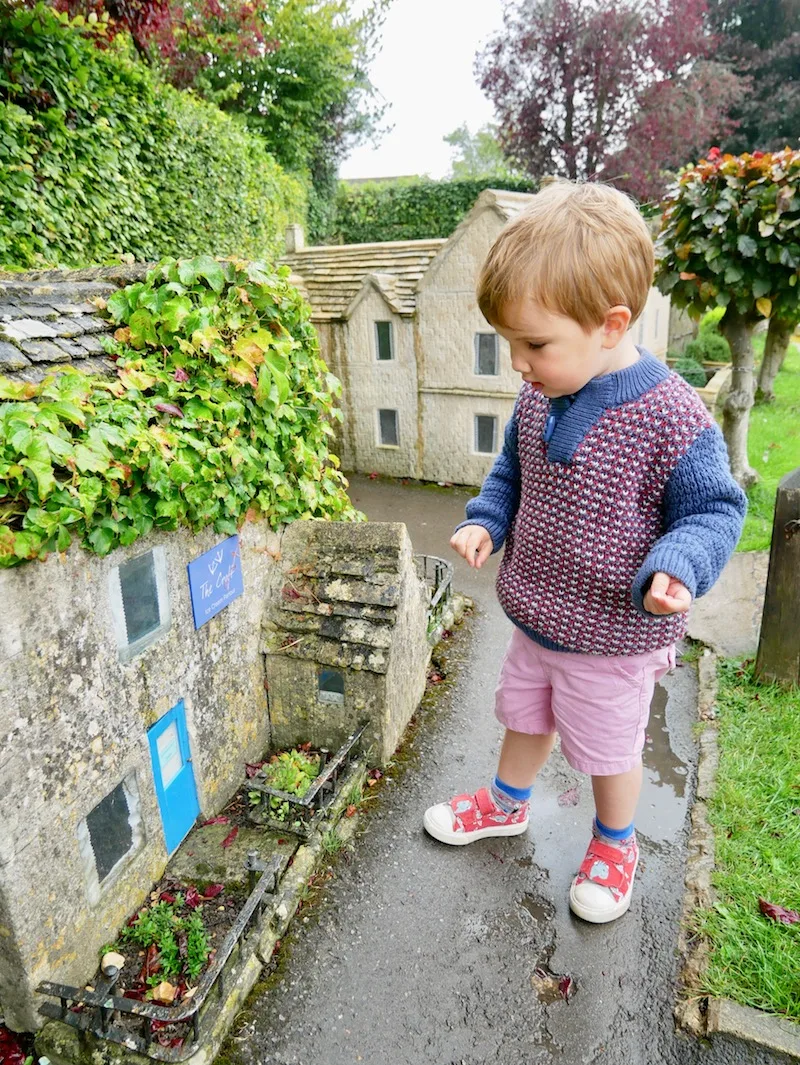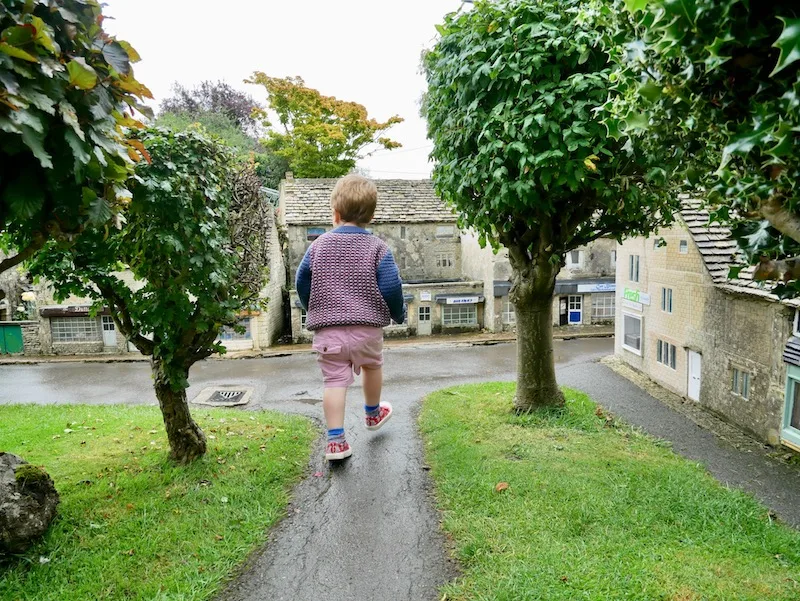 Final thoughts from our family weekend in the Cotswolds
The Cotswolds was beautiful and we had a fabulous weekend but I do feel like we barely scratched the surface during our stay. I have a feeling this is the kind of place we'll be coming back to for years to come!
Carps Rise and Manor Cottages
Carps Rise was a lovely place to base ourselves for the weekend. The Water Park is great, but probably better for older children who can take advantage of all the water sports on offer. There are plenty of opportunities for long walks, kayaking and paddle boarding so for active kids this is a dream come true.
I love staying in a cottage when travelling with kids. The boys both had their own rooms so they slept well and there was plenty of space to play. There were toys, games and books around the cottage and a lovely welcome goodie pack with posh teas, coffee, sweet treats and gorgeous fresh flowers.
Manor Cottages were a breeze to book through. I had lots of confirmation emails and separate emails with things like directions, what I needed to bring and the rules around Lower Mill Estate. Some of these emails were a little bit stern but they obviously work because I couldn't fault the estate!
Massive thanks to Manor Cottages for hosting our stay at Carps Rise. As always, all thoughts and opinions are my own.
Check out this short video from our stay….