Someone once said to me, 'What's the point in going away for a weekend, you don't get chance to do anything'. This blog post is for that person, the person who thought two days wasn't long enough to have an adventure. I hope this post shows you that in just 24 hours you can do SO much and have such an incredible time you'd question why you'd ever go away for 2 weeks when you could have so many microadventures throughout the whole year.
*******
It was the third day of my trip around the north of England with Visit England. On my first day I'd been in Northumberland at Bamburgh Castle and on my second day I'd been in the Lake District doing the Via Ferrata experience. And now it was time for even more adventure…
I'd stayed in Scarborough the evening before and I was pleasantly surprised to find that Scarborough is gorgeous. Like seriously beautiful. I'm not even sure why I didn't think Scarborough was lovely but it really is. It has that old-fashioned, seaside resort feel with colourful buildings, a beautiful beach and the constant caw of seagulls in the salty air.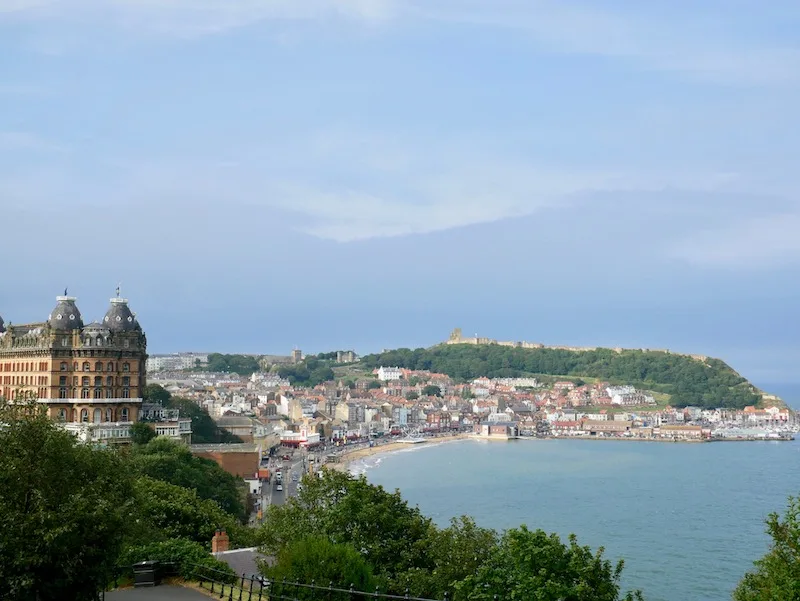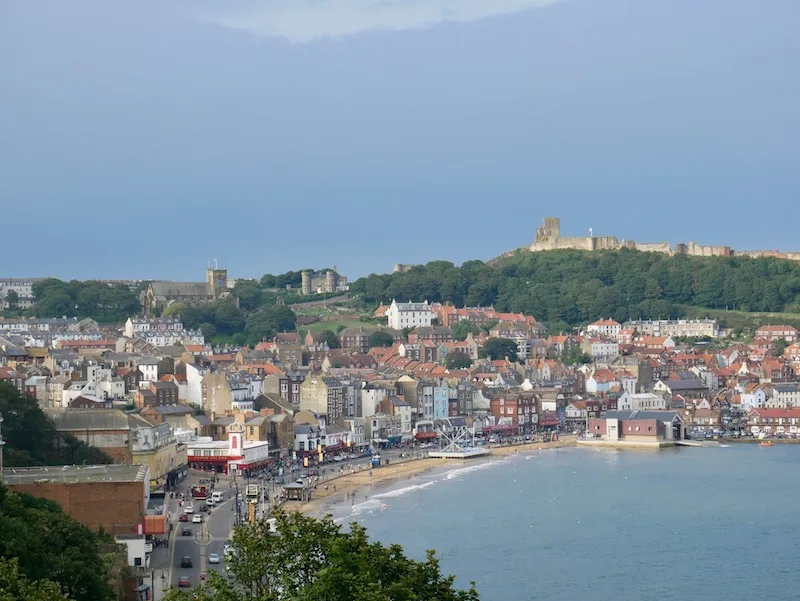 Coasteering
I'd been staying at the Crown Spa Hotel and left at 5.30am for my first adventure of the day. I was going coasteering with Scarborough Surf School.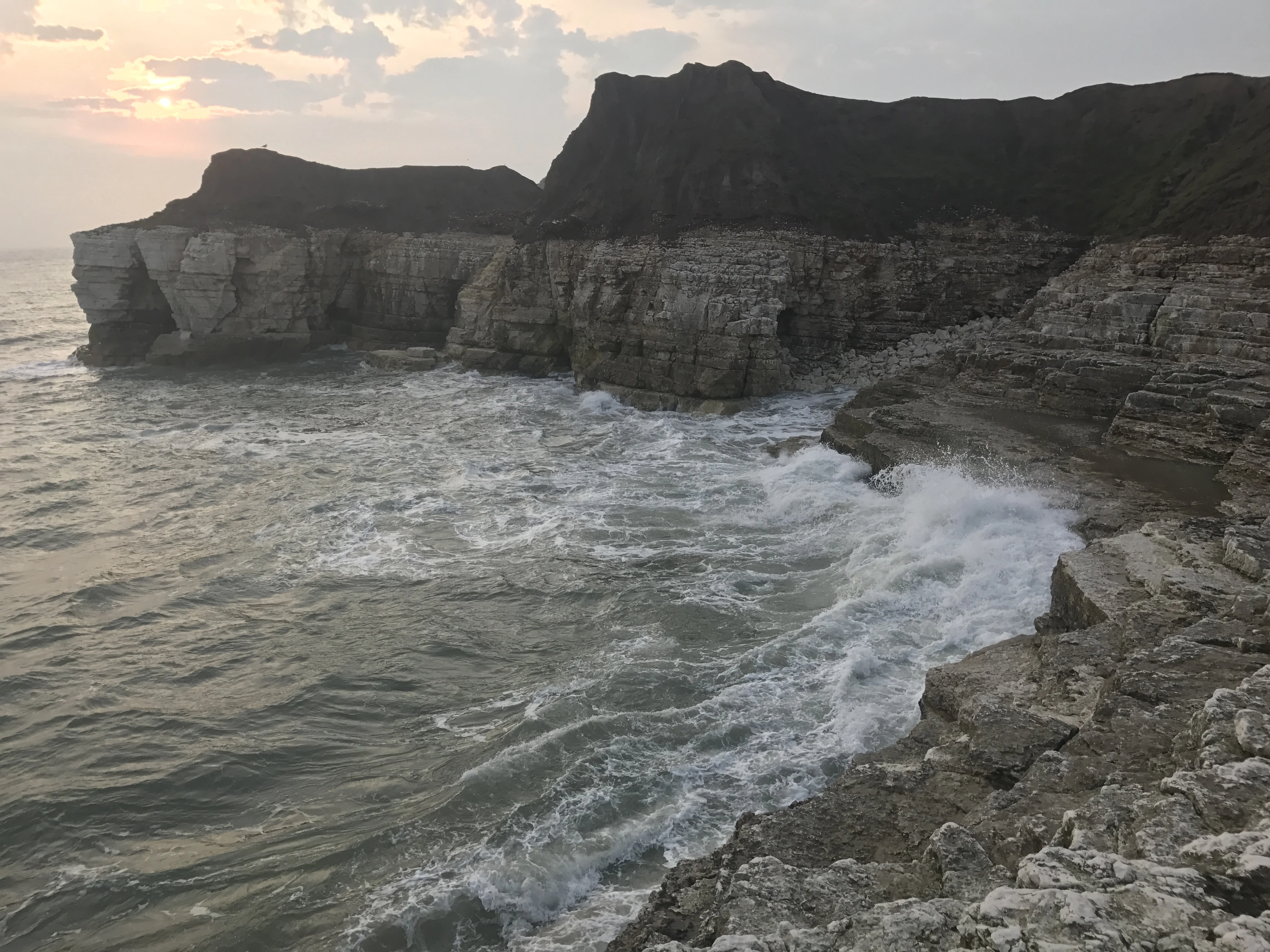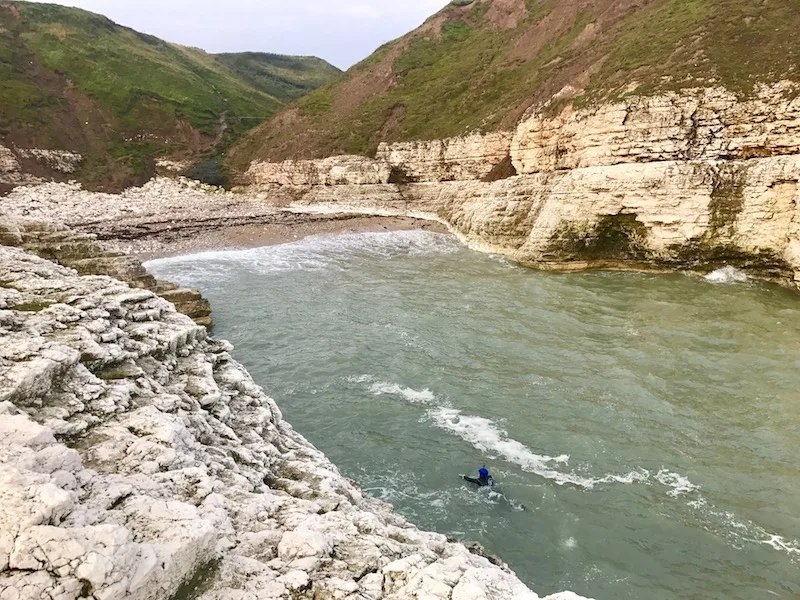 Now I've got to admit that I'd underestimated how 'adventurous' coasteering really is. I thought I'd be clambering over some rocks and possibly getting my feet wet. I thought I'd have the chance to go into the sea for a paddle if I fancied it but I thought it was more of a walk around the coast.
Oh, how wrong was I!
It was more jumping from enormous cliffs, battling with waves and swimming through the stunning tunnels and caves along the coast.
It was incredible. Admittedly, I was embarrassingly terrified but it was still incredible!
I then had the awkward experience of trying to get out of a soggy wetsuit and get dressed while trying to hide from the early morning dog walkers behind my car! This was an adventure in itself, but definitely not the good type!
Cycling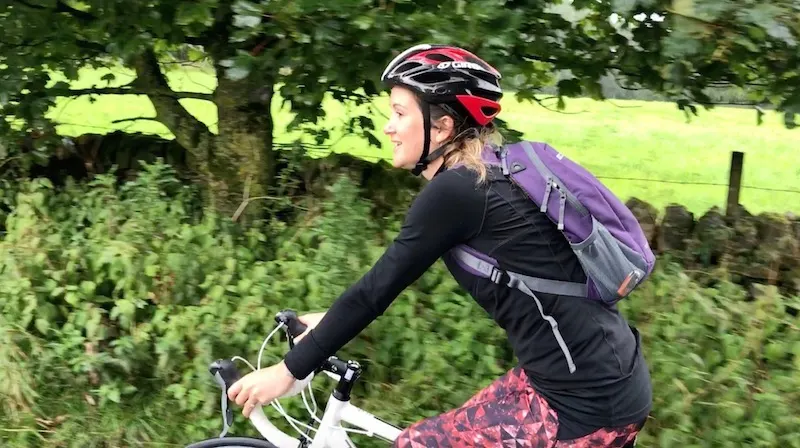 I was then back in the car and drove from Scarborough to Brimham Rocks in North Yorkshire where I was going to be cycling part of the Tour de Yorkshire route!
I arrived a little early so had a walk around the incredible balancing rock formations. The rocks are nearly 30 feet high and they look like a giant perfectly placed them all in these balancing structures.
My guide for the ride was Vern Overton from Vern Overton Cycling, a local guide who offers bike hire, guiding and also coaching. It's been a long time since I've ridden a road bike but Vern's kind encouragement had me feeling confident again and I loved our ride through the winding country lanes.
I was a bit unlucky with the weather here as it was grey and cloudy and I couldn't see the Yorkshire landscape in all its glory so it's definitely a place I need to go back to.
Pub Lunch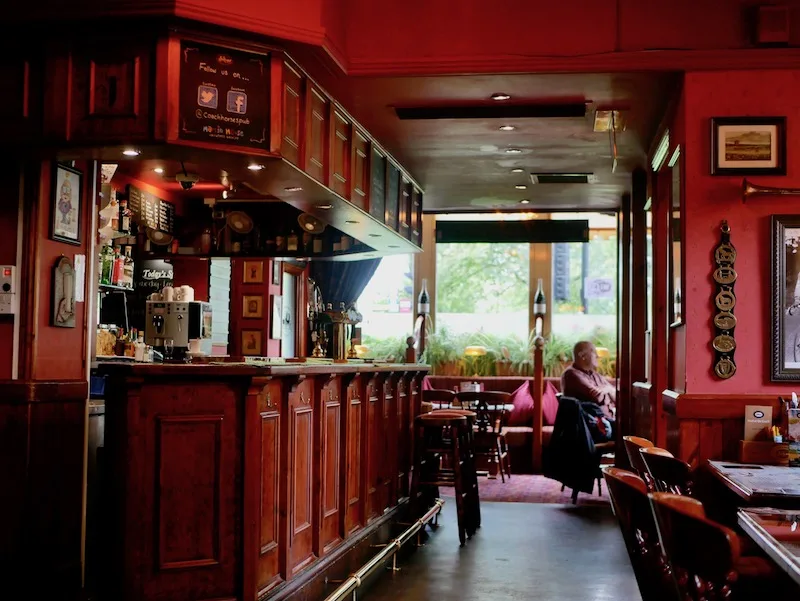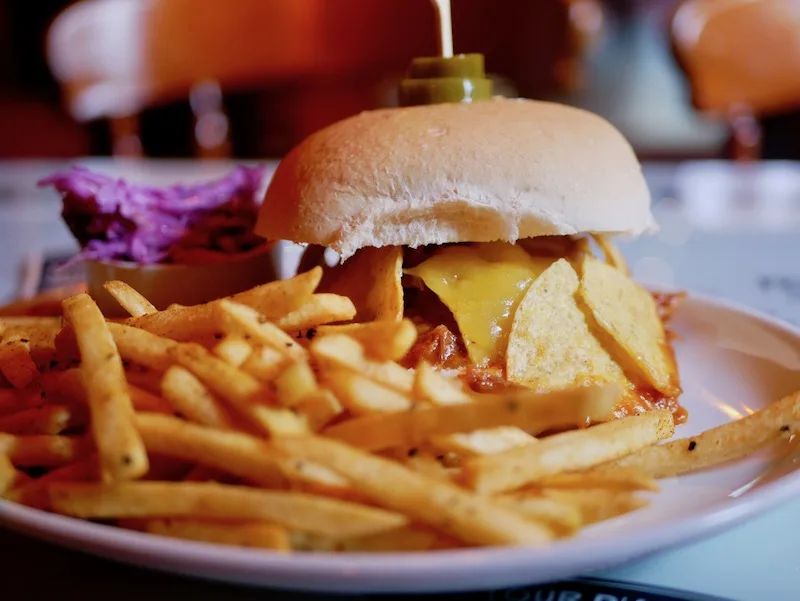 I then drove to Harrogate and after all that morning exercise I was starving so I made my way to The Coach and Horses. It's an award winning traditional pub and the perfect place for a big old burger and a beer. I recommend the Chilli Burger with brisket chilli, nachos and cheese!
Bettys Tea Room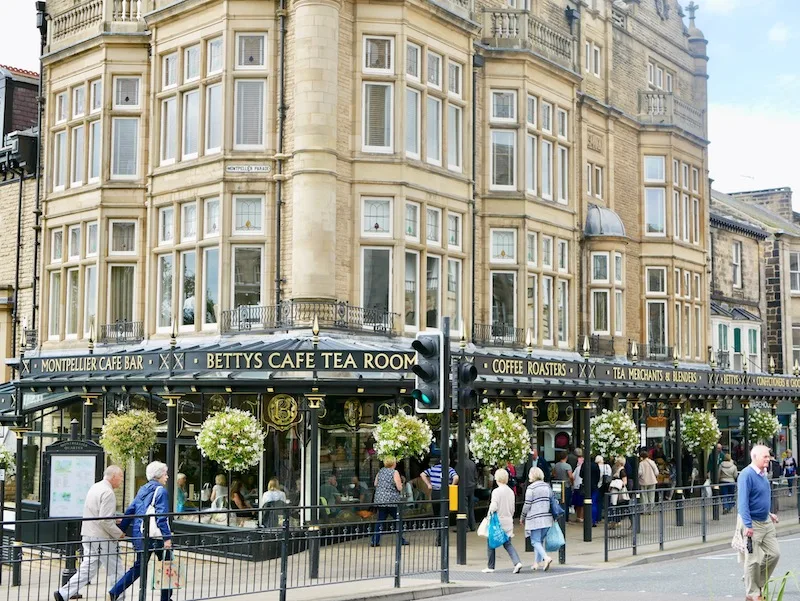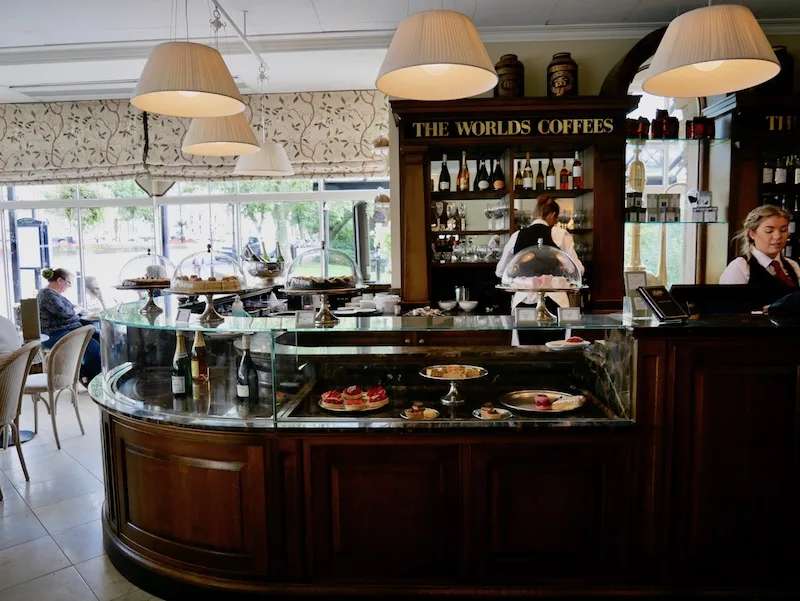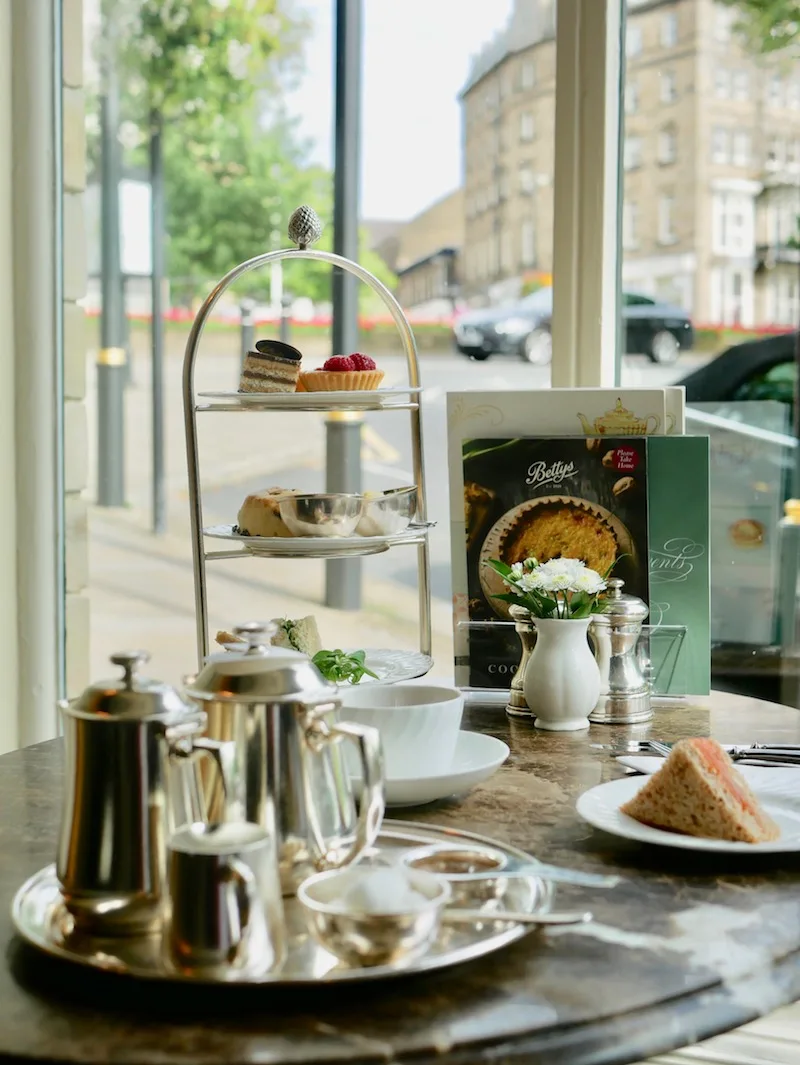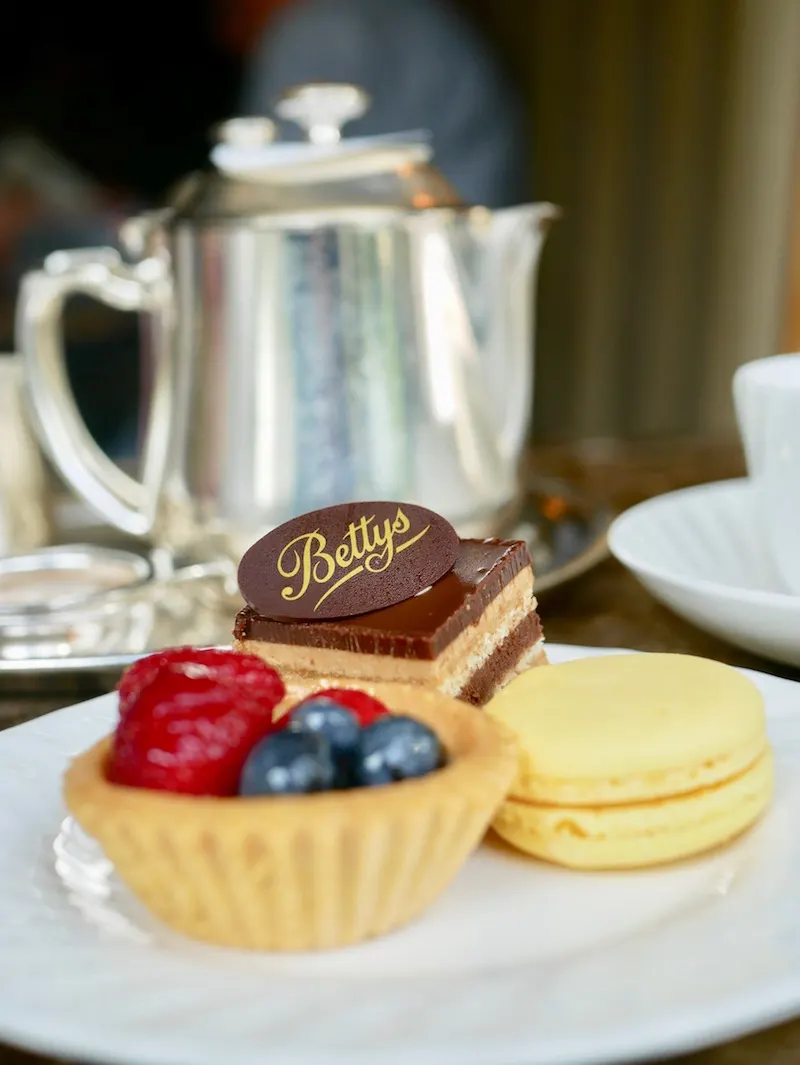 I had a walk around the beautiful town of Harrogate – desperately trying to burn off that burger before heading to Bettys Tea Room.
You can't visit Harrogate without a visit to Bettys. It's an institution and such a famous place for afternoon tea.
I've got to admit that I was worried Bettys would be a let-down. I'd heard so much about it and my expectations were so high. Could it really be that good?
The answer is yes!
Bettys Tea Room strikes the perfect balance between being traditional and formal with being modern and welcoming. The staff are dressed like they've stepped out of Downton Abbey and they address you oh so politely, but they're also so friendly and chatty. The décor is elegant but comfortable and I can guarantee you'll want to order virtually everything on the menu.
I opted for the Traditional Afternoon Tea and I wasn't disappointed. Three tiers of perfect little sandwiches, delicious cakes and warm scones were brought to my table while I sipped my tea feeling incredibly lady-like. Each tiny treat was a little mouthful of heaven and if my stomach had allowed I would have stayed there all day feasting on miniature sarnies!
But this blogger had places to be and I was soon back in the car and making my way to Manchester.
Manchester
Manchester is a city I adore and I was actually born in Greater Manchester and lived there until I was six. I often wonder what my life would have been like if we'd stayed there and whenever I visit I always vow to go back more often.
I was staying at The Principle Hotel on Oxford Street and, oh my goodness, this hotel is stunning.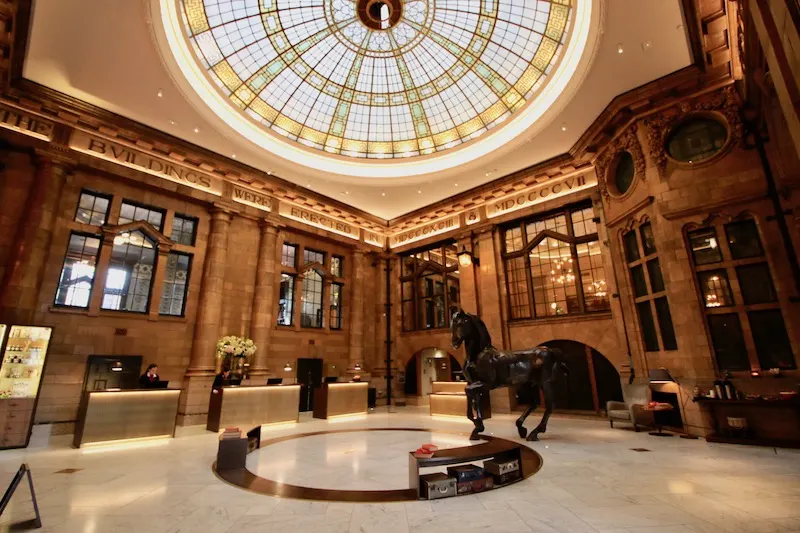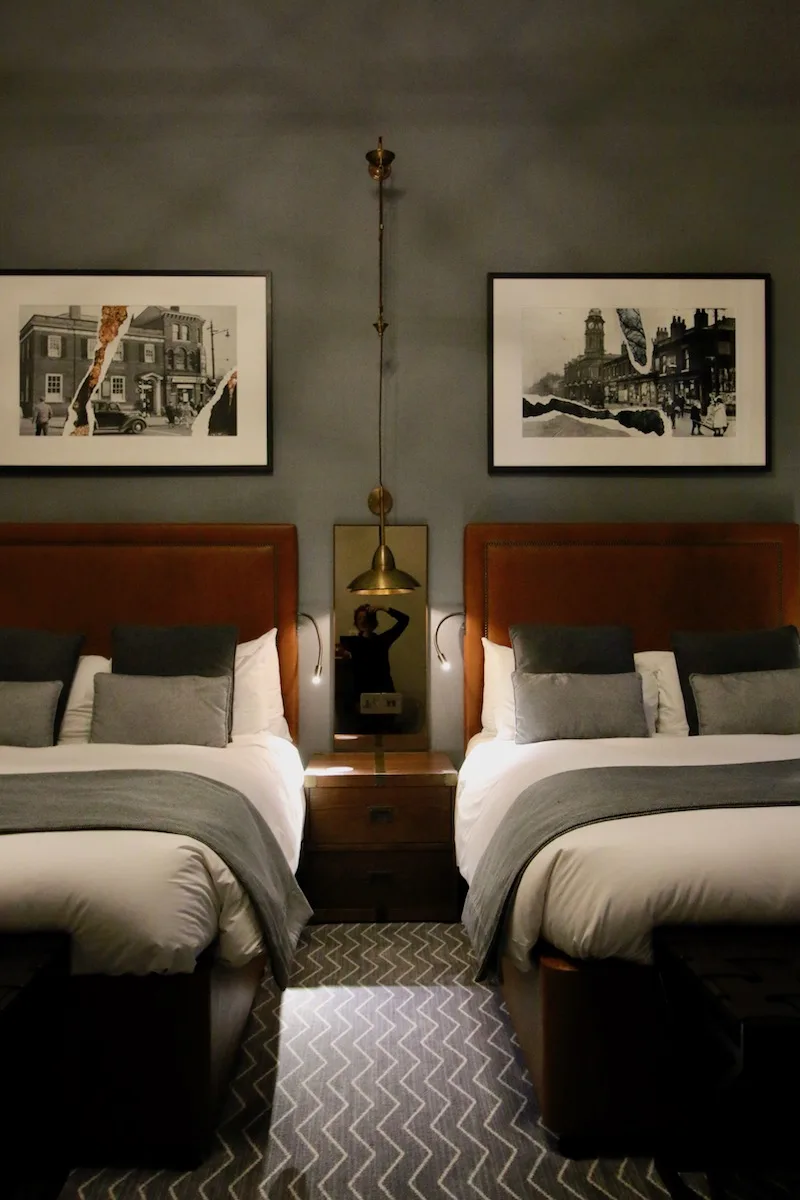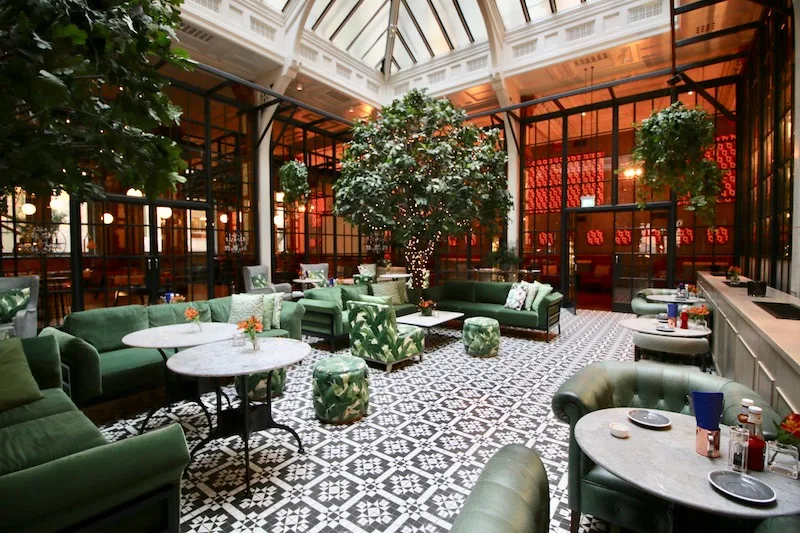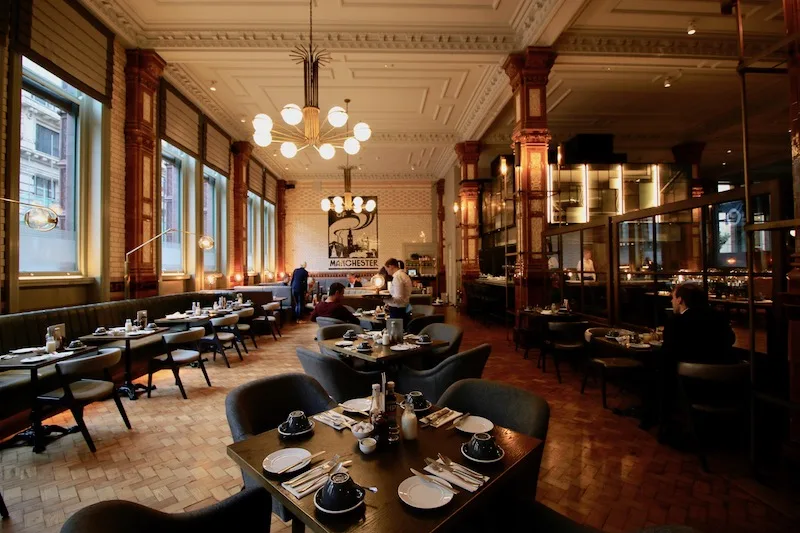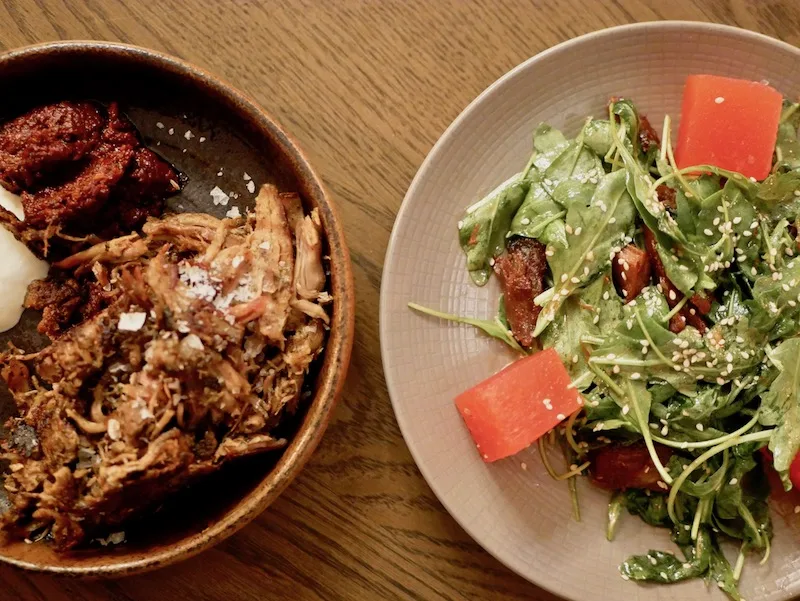 If you're planning a luxury city break in Manchester, I can't recommend this hotel enough.
But even if you're not planning on staying over then I'd 100% recommend visiting the bar and restaurant, The Refuge by Volta. It's gorgeous and the unique tapas menu is delicious.
After such a busy day I went to bed feeling happy but exhausted. The kind of exhausted you only get from swimming in the sea, cycling for miles, driving for miles and eating ALL THE FOOD! But happy because I'd had such an exciting and action packed day. I couldn't believe I'd managed to do so much.
It just goes to show that with some careful planning and lots of research, you can have a true adventure in just 24 hours.
This post was brought to you as a result of the #lovegreatbritain campaign, created and managed by iambassador in partnership with Visit Britain and Visit England. As always, The Travel Hack retains all editorial control of what is published.