If you're looking for a guide to Ireland you'll already know there's endless amounts of information out there! There are so many Ireland guides, road trip itineraries and lists of things to do in Ireland it can be overwhelming so I've pulled together some of my favourite blogger's guides to Ireland into one giant, handy guide.
I love reading travel blogs to hear about real experiences from genuine and authentic people. Blogs are a great place to discover things to do and what to avoid and bloggers often create the best travel guides because they are based on their own personal experiences.
After visiting Ireland recently, I wrote about my 1 week road trip itinerary for Ireland and 50 of my favourite things to do in Dublin but I wanted to pull together a travel blogger's guide to Ireland to give you a comprehensive guide to Ireland to help you plan your perfect Ireland itinerary.
Rather than you having to search for the best travel blogs while you're researching your Ireland trip, I've rounded up the ones that I think are the most useful, interesting and inspiring!
The Travel Blogger's Guide to Ireland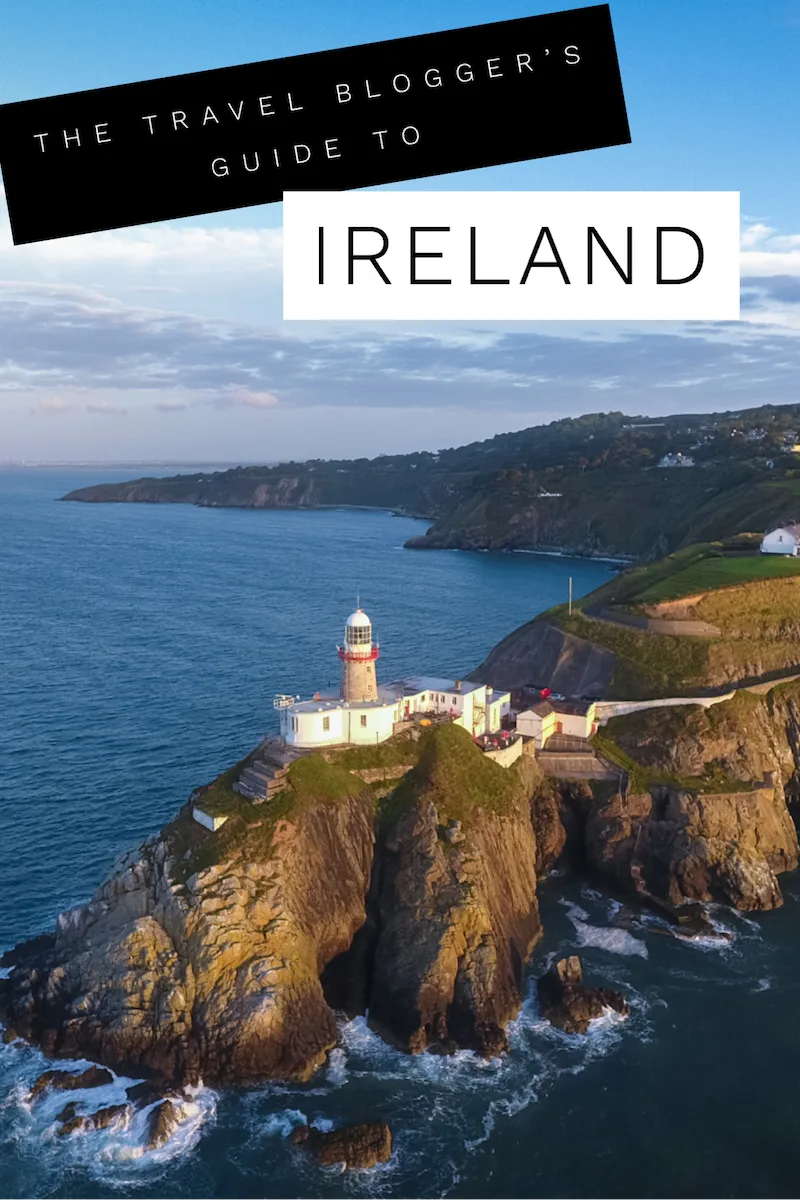 Tips for visiting Ireland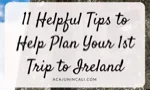 11 Helpful Tips For Visiting Ireland For First Time Visitors – A Cajun in Cali
If you're planning your first trip to Ireland, this useful first-timer's guide to Ireland will help you to decide when to go, what to pack, where to stay, how to get around, and what activities you can't miss off your Ireland itinerary when you get there.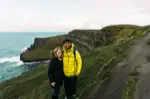 Important things to know before travelling to Ireland – Pages of Travel
From currency to street signs (and plenty of helpful tips in between), the couple behind Pages of Travel really do offer the ultimate resource for planning a trip to Ireland. They even share packing tips and ideas for getting online on the road.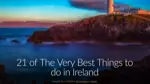 21 of The Very Best Things to do in Ireland – ThePlanetD
To make sure that you don't miss any of the best things to do in Ireland, Dave and Deb at ThePlanetD are sharing their 21 favourite things to do in Ireland, in a guide that covers the whole country!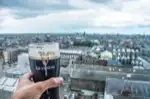 Ireland Travel Guide- How to Plan Your First Visit to Ireland – Foodie Flashpacker
Another brilliant and comprehensive guide to Ireland for first-timers, this post offers a sample Ireland itinerary, as well as some delicious food tips so you can eat your way around the country. There's also a helpful section on whether a road trip is right for you.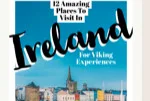 12 Amazing Places To Visit In Ireland For Viking Experiences! – Hand Luggage Only
Another gem from the guys at Hand Luggage Only, a blog you can always rely on for great travel guides. This is not your average Ireland guide, this one offers tips for exploring Dublin and the ancient east coast of Ireland, while getting to know more about the Vikings that used to inhabit the area. Visit museums, take virtual reality tours and enjoy an immersive night of Viking-themed entertainment that you'll never forget!
Ireland Itineraries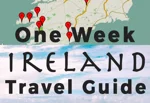 One Week Ireland Travel Guide – Helene in Between
With just seven days to explore, you might not feel like you'll be able to see a lot, but Helene proves just how much you can do in Ireland in a week. She includes a handy map in this post, and also shows you how you can cuddle a sheepdog along the way – sounds like the perfect Irish trip, right?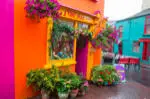 10 Day Ireland Itinerary – Earth Trekkers
Got a little bit longer than just a week in Ireland? This Ireland itinerary takes 10 days, covering Dublin, the Rock of Cashel, Galway, the Cliffs of Moher, the Dingle Peninsula, and Northern Ireland. They also offer some extra stop suggestions in case you have time to spare.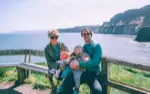 Our Ireland Itinerary – Barefoot Blonde
Follow in the footsteps of the incredible Amber Fillerup (A.K.A. Barefoot Blonde) as she travels with her gorgeous family for a week in Ireland. This is great inspiration for anyone travelling with small kids, as Amber shares what her two little ones enjoyed, and what they'd do differently next time. A great example of an honest blogger (and so much mum inspo here!)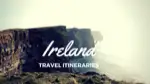 Ireland Itinerary: How to Make the Most of 7, 10 or 14 Days in Ireland – Learning Escapes
If you're not sure how long to travel in Ireland for, this post gives a great idea of how much you can see and do with different amounts of time.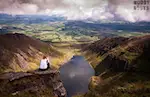 An 18-day road trip for Ireland – The Irish Road Trip
This epic guide is amazingly detailed with day-by-day information for a full road trip around the entire coast of Ireland. This is road trip goals right here!
Food and Drink in Ireland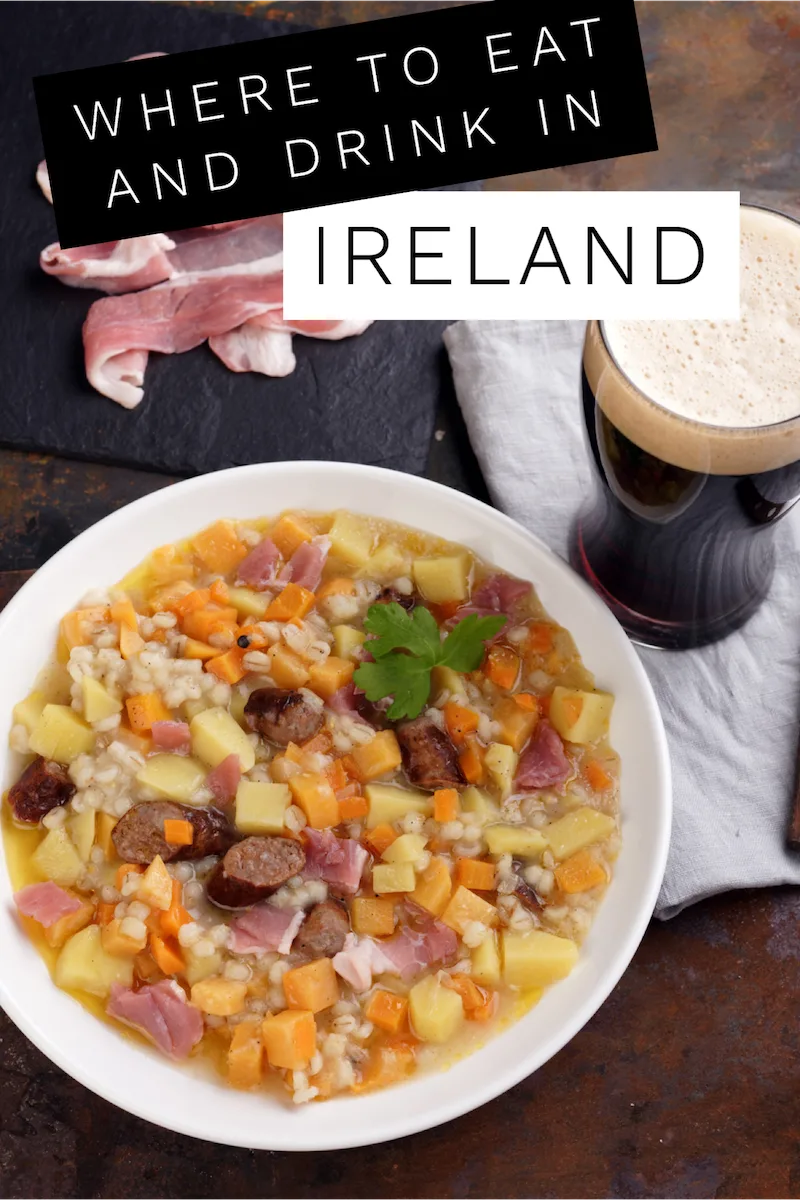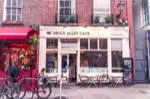 11 Best Coffee Shops in Dublin, Capital of the Emerald Isle – Solo Sophie
There's nothing better than a great cup of coffee before a day of exploring, and Sophie's guide to the best coffee shops in Dublin will get your day off to the best start. Check out these local caffeine hotspots, which all offer just a bit more character than your average Starbucks!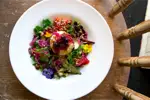 Culinary Road Trip through Western Ireland – 2foodtrippers
If you love to eat your way around a destination as much as I do, this food guide to Western Ireland will help you to explore while making sure that food is at the centre of your trip. Caution: don't read this post while you're hungry!
Must-Try Irish Foods – Ireland Stole My Heart
Whether you consider yourself a foodie or not, there are certain dishes or items you just can't leave Ireland without tasting. From soda bread to boxty, and plenty in between, use this guide as an Irish food bucket list.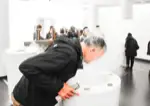 8 Unique Foodie Experiences You Should Have In Dublin, Ireland – Hand Luggage Only
There's more to Dublin's culinary scene than just the Guinness Storehouse, and in this post, the guys over at Hand Luggage Only explore some food experiences that will make your trip to Dublin even more delicious!
Ireland Road Trip Tips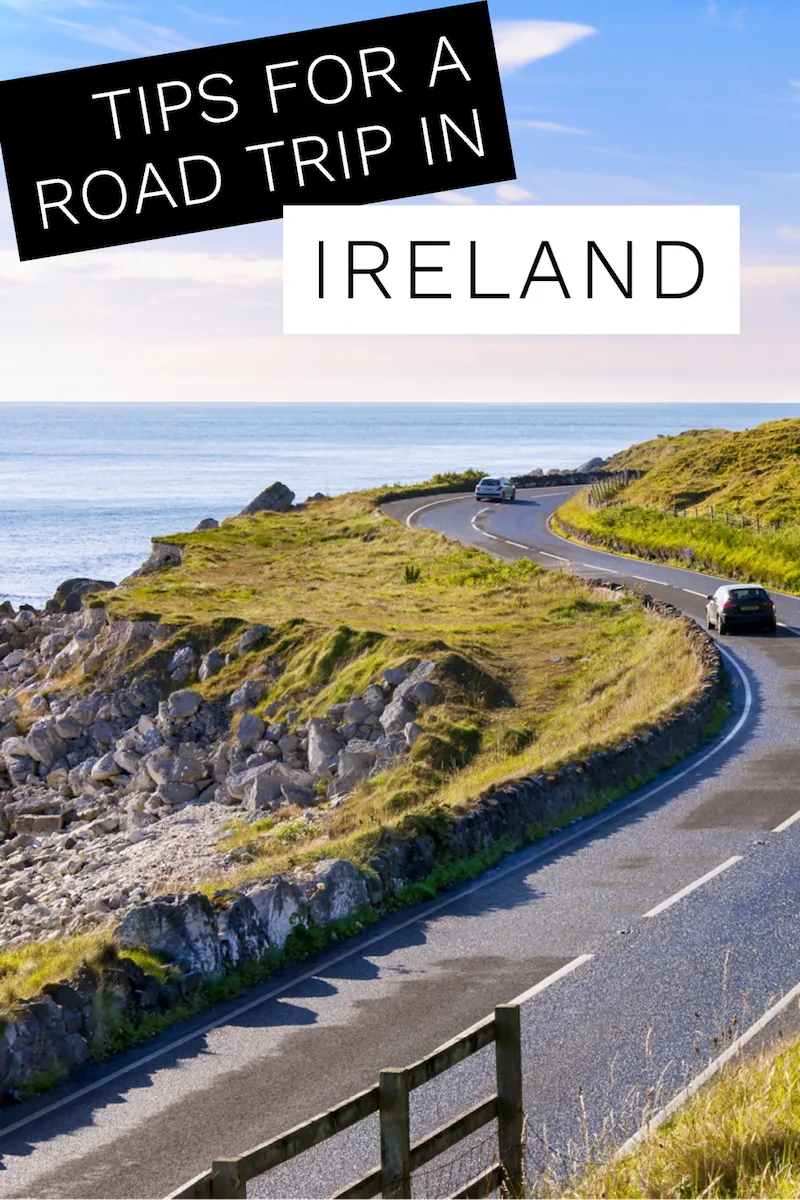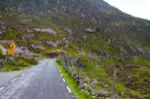 Ireland Road Trip: A Two Week Itinerary for Exploring the Emerald Isle – Birdgehls
Written by a blogger who's visited Ireland seven times, this really is an expert guide to an Ireland road trip, and offers tips on where to stop, where to stay, where to eat and what to do in each of the locations in the itinerary.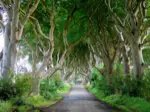 Road Tripping Northern Ireland: The Places You Won't Want to Miss – That Backpacker
Loads of guides to Ireland try to cover both Northern Ireland and the Republic of Ireland in one massive post, but That Backpacker focuses only on Northern Ireland in a road trip guide that'll make you want to pack your bags immediately.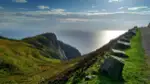 3 Best Road Trips in Ireland – VickyFlipFlopTravels
Can't decide which Irish road trip to do? Vicky shares the three road trips she thinks are the most unmissable. The trouble is, after seeing these photos, you're probably going to want to do all three!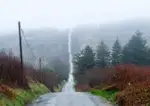 24 Best Places to See on the Dingle Peninsula Drive, Ireland – Christobel Travel
This popular Ireland road trip route is part of the Wild Atlantic Way, and it offers those doing the trail loads to see, do and experience. Christobel Travel lists the must-stop places along the Dingle Peninsula Drive to help you plan your trip.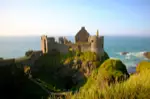 How to Have the Ultimate Experience on Northern Ireland's Causeway Coastal Route – Wandering On
Having been named one of the best road trip routes in the world, the Causeway Coast is quickly gaining popularity among road trip lovers across the globe. This comprehensive guide to Ireland's Causeway Coastal route shares tips and hidden gems to discover along the way.
Things to do in Dublin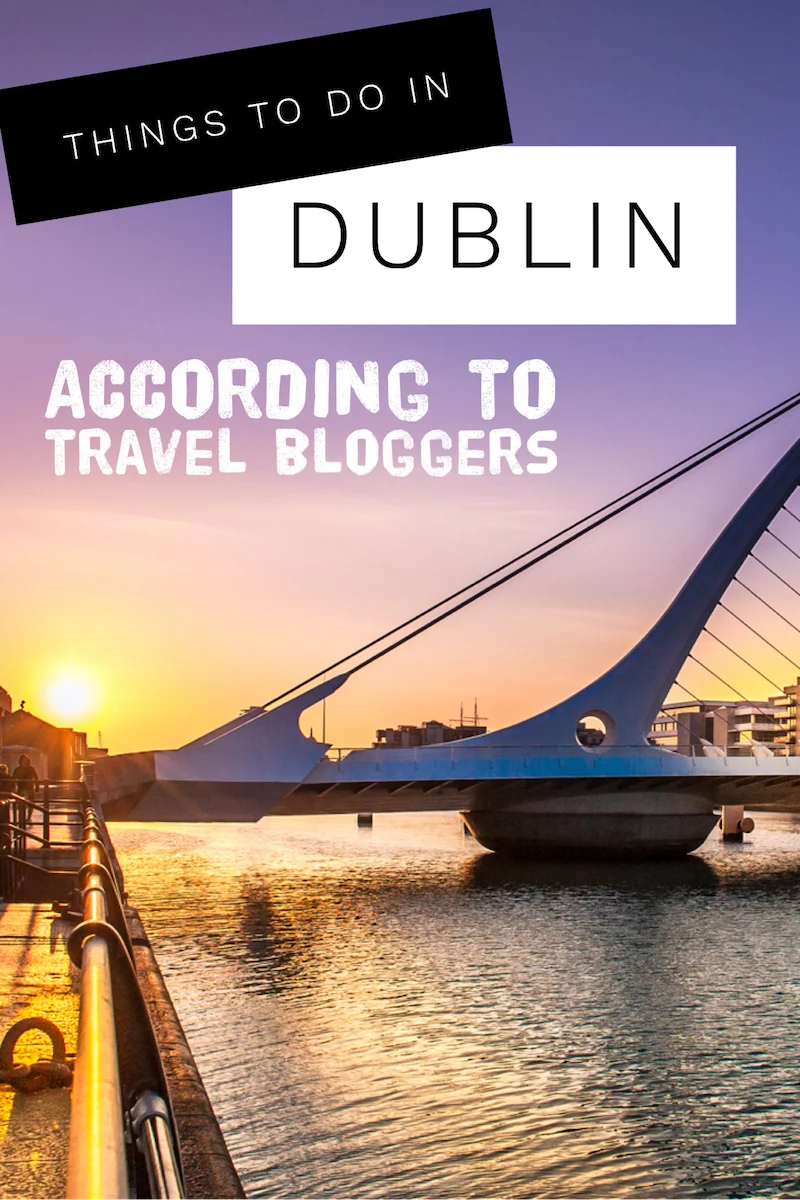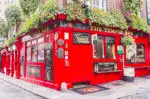 20 Things to do in Dublin, Ireland – Hayley on Holiday
In this helpful post, Hayley shares her top 20 favourite things to do in Dublin, including where to eat and drink, where to shop, which museums to visit and where to go on day trips from Dublin, if you fancy exploring a bit further afield.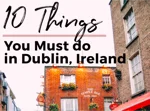 10 Things you Must do in Dublin, Ireland – Helene In Between
If you don't have time to see everything in Dublin, Helene has listed the top ten things that she thinks no traveller should leave without doing. Think of it like a bucket list for those who are short on time when visiting Dublin!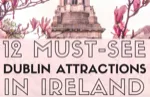 Ireland Bucket List: 12 Must-See Dublin Attractions – Solo Sophie
If you've read a couple of Dublin guides by now, you'll know about The Temple Bar, the Book of Kells and the Guinness Storehouse. But Sophie shares a few lesser-known attractions in this post, such as the Molly Malone statue and the medieval Malahide Castle.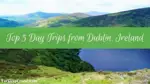 Top 5 Day Trips from Dublin, Ireland – EatSleepCruise
Once you've ticked off your Dublin bucket list, it's time to see a bit more of the surrounding area. This post shares five amazing day trip ideas that are just a hop, skip and a jump away from Dublin. I never knew some of these famous sights were so easy to reach, so next time I'm in Dublin I'll be sure to do at least a couple of these!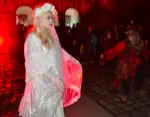 A spooky weekend in Dublin at the Bram Stoker Festival – The Travel Hack
Want to do something totally unique in Dublin? Visit during the Bram Stoker Festival, which takes place the weekend before Halloween, and which celebrates the Dublin-born author of Dracula. Expect plenty of thrills and a totally different experience of Dublin!
Things to do in Galway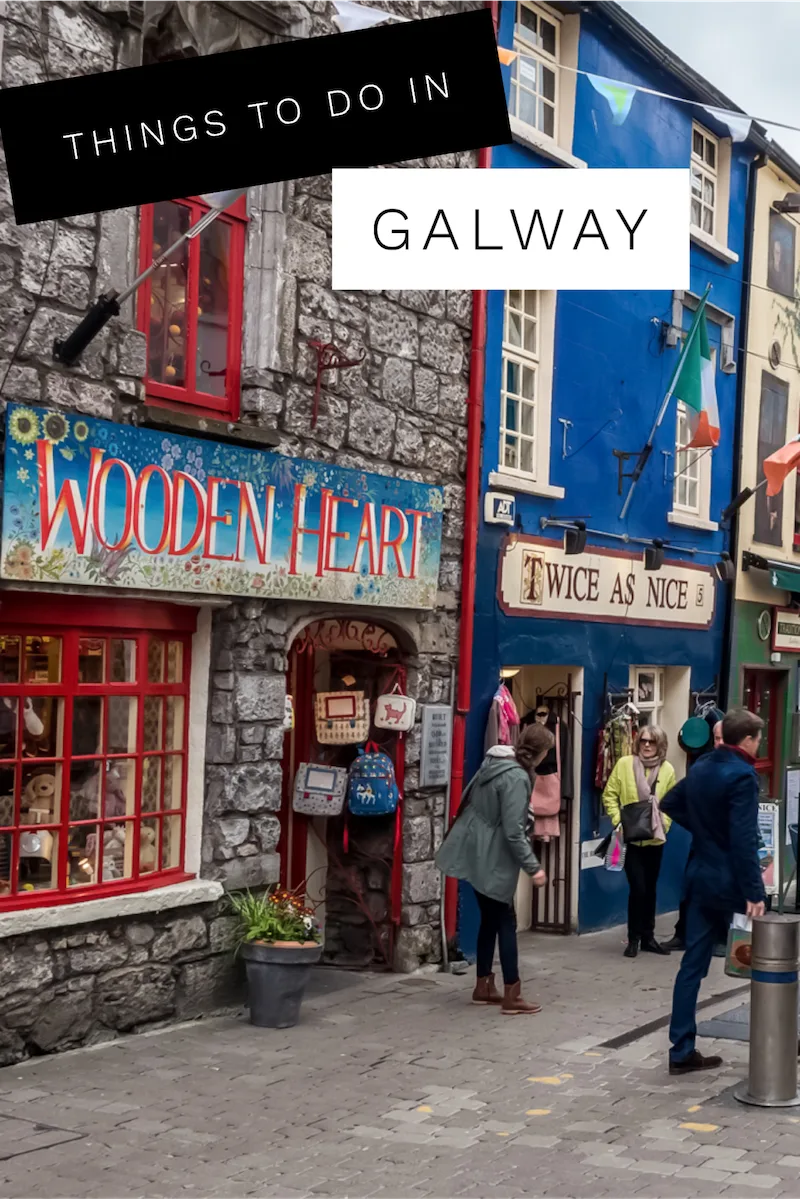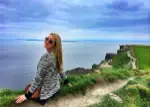 Galway: Gateway to Ireland's West Coast – Flirting with the Globe
If you're looking for somewhere to base yourself for your Ireland road trip, this post argues that Galway City is the place to be. With tips on where to fly into, what to do in Galway, and what to see in the area, Karisa shares just how breathtaking this slice of Ireland really is.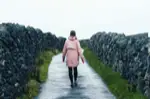 7 Reasons to Love Galway, Ireland – Bobo & ChiChi
Still not convinced that Galway is the destination for you? This post may just change your mind, with 7 great reasons why you'll love Galway. My favourite? Ed Sheeran used to busk here!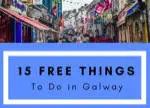 15 Awesome Free Things to do in Galway – Ireland Stole My Heart
Now that you've been convinced to visit Galway, it's time to start planning what you'll be doing there. This post shares 15 fantastic things to do in Galway, and the best part is that they're all free!
Things to do in Belfast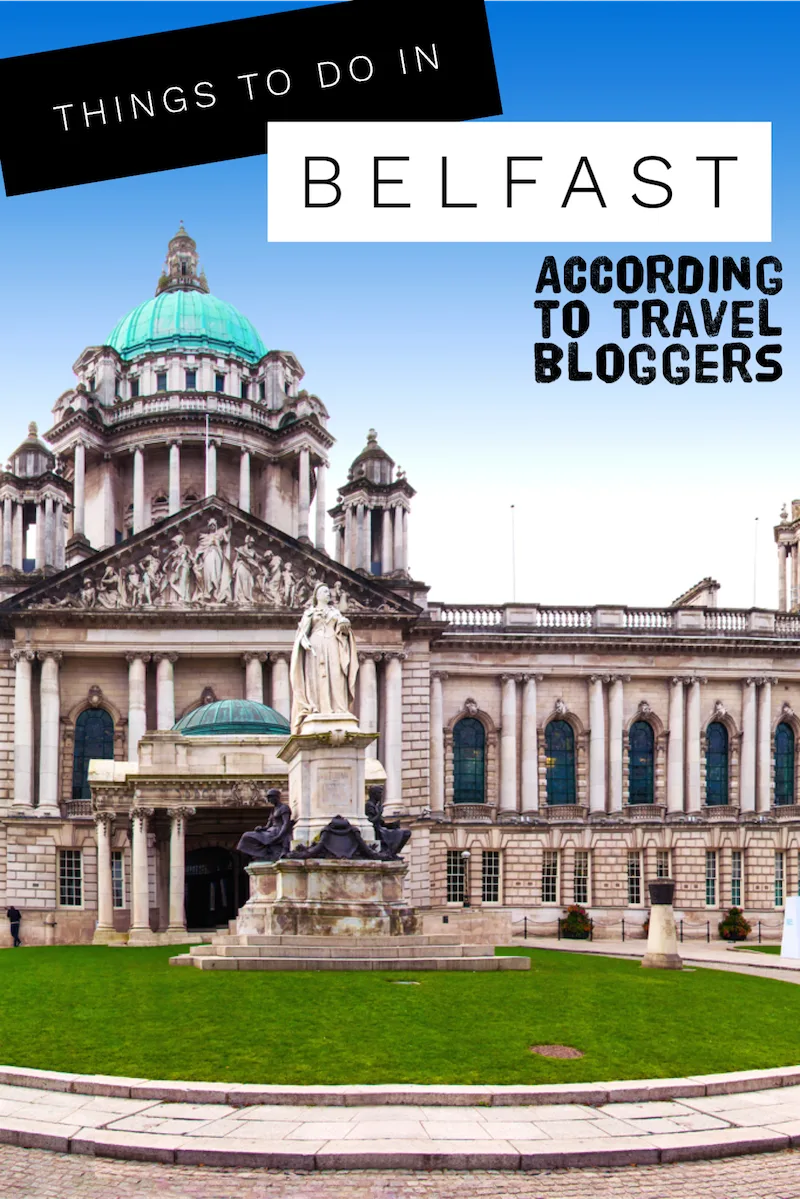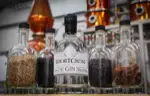 24 Hours in Belfast – The Travel Bite
Belfast can sometimes be overlooked, or used just as a gateway to the Causeway Coast, and other attractions in Northern Ireland. But anyone who's been will attest to the fact that it's a brilliant and vibrant city, worth getting to know before moving on. This 24 hour guide shares the best things to see and do (and drink!) while you're there.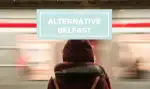 11 Alternative Things to do in Belfast – Lucy Lucraft
Looking for something different to do in Belfast? Lucy's got you covered with these fun suggestions, from watching an ice hockey game to taking a cooking class. They might not be the best-known things to do, but they certainly are memorable!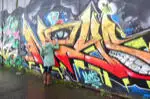 Beautiful Belfast: 10 Things to See and Do in Belfast, Ireland – A Passion and a Passport
Belfast really is beautiful, and in this guide, Jess shares the best that there is to see in this city, from its history to its food, drink, culture and even politics.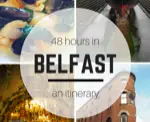 48 Hours in Belfast: An Itinerary – Elle Croft
If you've got a little bit more time to explore, this 48 hour itinerary shares how to spend a weekend in Belfast, seeing the sights, testing the flavours, and exploring the history of this fascinating city. Don't miss the most Instagrammable restaurant in town!
Ireland Packing Lists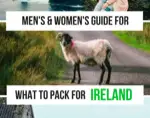 Ultimate Men's and Women's Guide for What to Pack for Ireland – Bobo & ChiChi
Do you ever get frustrated that most packing lists are geared just towards women? Well, this one's got the guys covered, too. Get tips on footwear, layering, the best jacket to pack for a trip to Ireland, as well as what kind of weather you can expect. Oh, and don't forget your umbrella!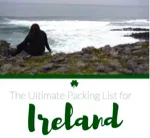 Packing List for Ireland in the Off-Season – The Fly Away Life
If you're not lucky enough to be visiting Ireland in the middle of summer, packing for your trip might be a little tricky. This packing guide helps you to know what to pack for the off-season, when you will definitely need a few extra layers to stay warm and dry.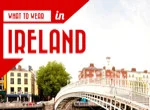 What to Wear in Ireland: Packing List Ideas for Dublin – TravelFashionGirl
Alex from TravelFashionGirl is basically the queen of packing lists, so this post all about what to wear in Dublin is about as comprehensive as they get. This particular post was written with the help of a Dublin local, and it offers tips on what to pack for every season, so it's an essential resource for your trip to Ireland.
Castles in Ireland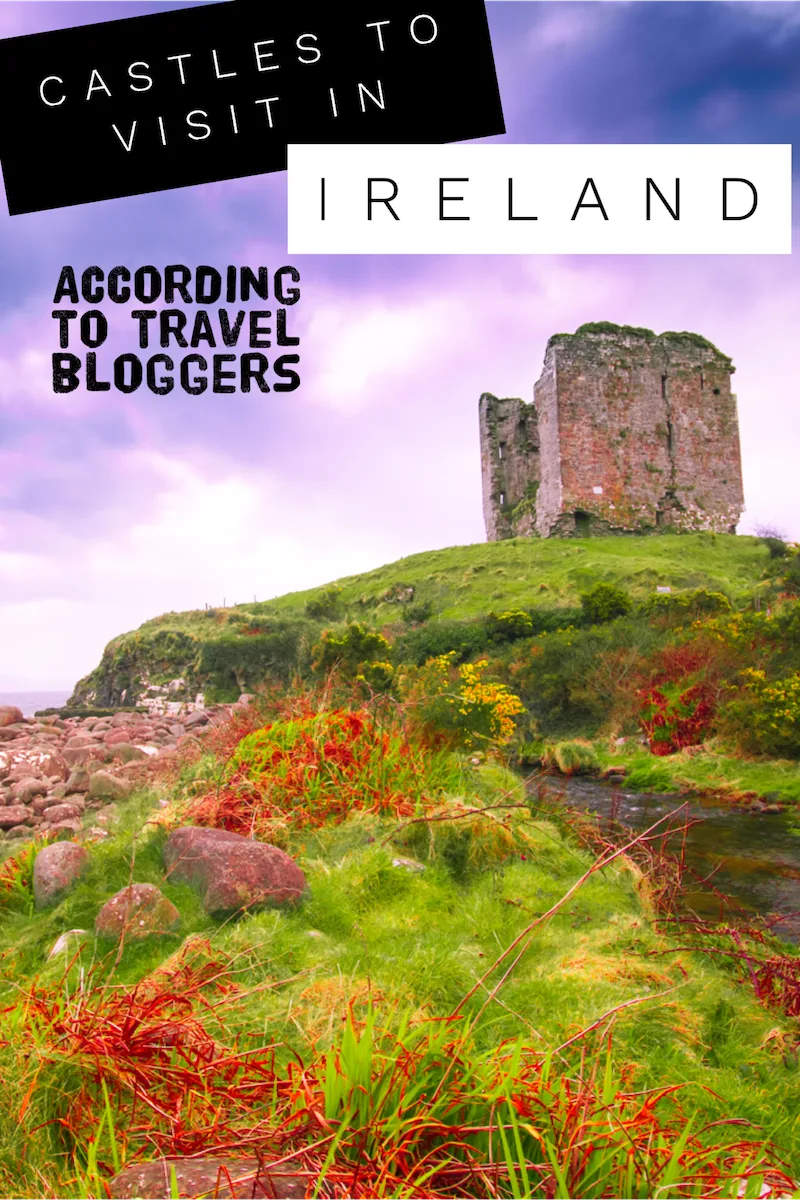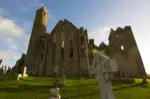 Amazing Castles in Ireland – Wanderlust and Lipstick
Did you know that there are something like 30,000 castles in Ireland? That's a lot to choose from, but this post by Wanderlust and Lipstick highlights five of the most amazing castles to visit in Ireland so you don't have to try to check all 30,000 off your list!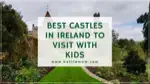 Best Castles in Ireland to Visit with Kids – Passports and Adventures
If you're travelling to Ireland with kids, it can be difficult to know which sights and attractions are going to be family-friendly. This post by BattleMum shares the best castles in Ireland that are kid-friendly (as well as being spectacular) so everyone will have a good time.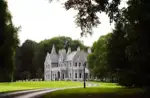 15 Haunted Castles in Ireland to Visit – xyuandbeyond
If you're brave enough to visit a haunted castle (which I'm definitely not), this blog post shares 15 castles in Ireland where you might encounter a ghost. Some are hotels (so you can be haunted while you sleep, if you dare), while others are sites you can wander around in – keep your eyes peeled for strange occurrences, though!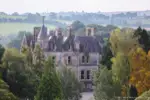 8 Secrets of Blarney Castle – A Lady in London
One of the most famous among Ireland's incredible array of castles, Blarney Castle is located in County Cork, and it's got a lot more to it than just the Blarney Stone, as Julie discovers in this charming post. Even if this is the only castle you see, you'll get to know it in depth thanks to these 8 secrets.
Film Locations in Ireland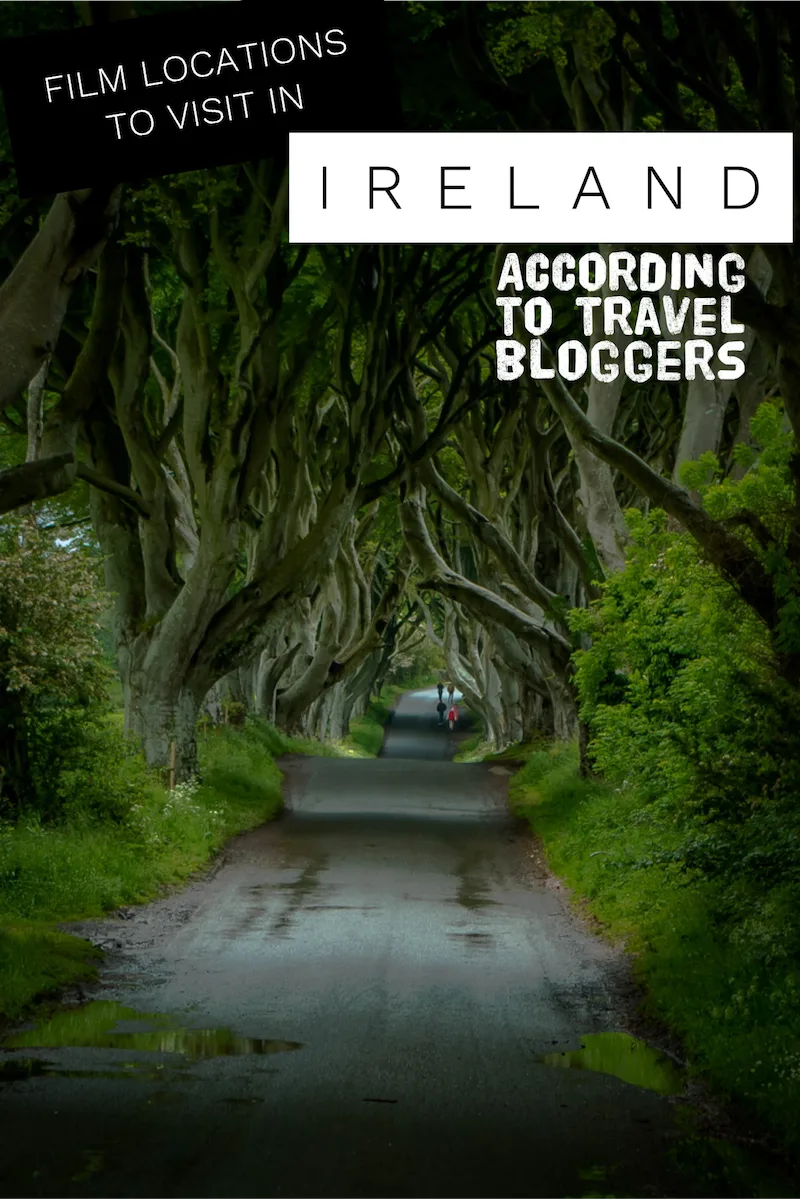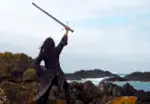 The Ultimate Westeros Travel Guide (in Northern Ireland) – The Travel Hack
It's almost impossible to mention a trip to Northern Ireland without also mentioning Game of Thrones, as many of the show's epic scenes were filmed along the Causeway Coast. Take a look at the best bits of Westeros in Northern Ireland, including the beautiful Dark Hedges and some furry stars!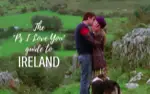 The "P.S. I Love You" Guide to Ireland – Hippie in Heels
Anyone who's watched the romantic comedy P.S. I Love You will know that the real star of the film was the stunning Irish scenery featured throughout. Use this guide to see some of the incredible locations that were used for filming this tear-jerker of a movie.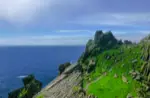 How to Get to Skellig Michael Without a Reservation – One Day in a City
It's not only Game of Thrones that brings mega-fans to Ireland from all over the world – Star Wars fans flock here in droves thanks to one short scene in Star Wars: The Last Jedi. The location is Skellig Michael, and although it can be difficult to reach (especially without a booking), this blogger was determined…and found a way!
There you have it, the ultimate travel blogger's guide to Ireland!
Do you have any more tips to add to this guide to Ireland?