Visiting Guernsey was one of the highlights during my recent cruise aboard the Sky Princess. I was so excited to visit this beautiful little island and get a taste of island life.
Guernsey was the first stop on my Sky Princess cruise. We departed from Southampton the previous afternoon and woke up on the sunny shores of Guernsey.
You can read more about my departure here: Cruising from the UK and boarding the Sky Princess in Southampton
Guernsey has a small port so we needed to take smaller tender boats from the ship to Albert Pier where we were welcomed with dazzling sunshine and a bustling Sunday market.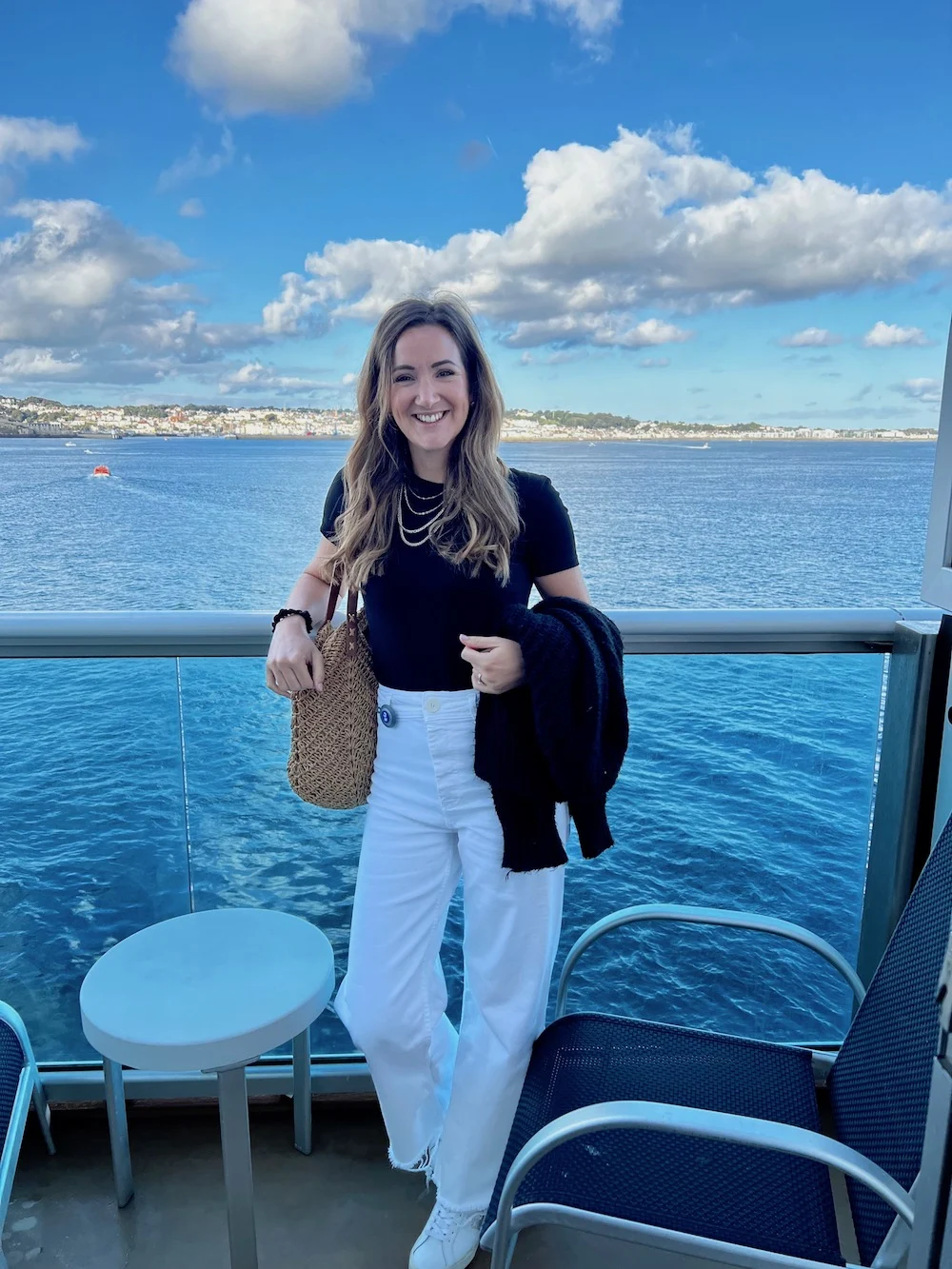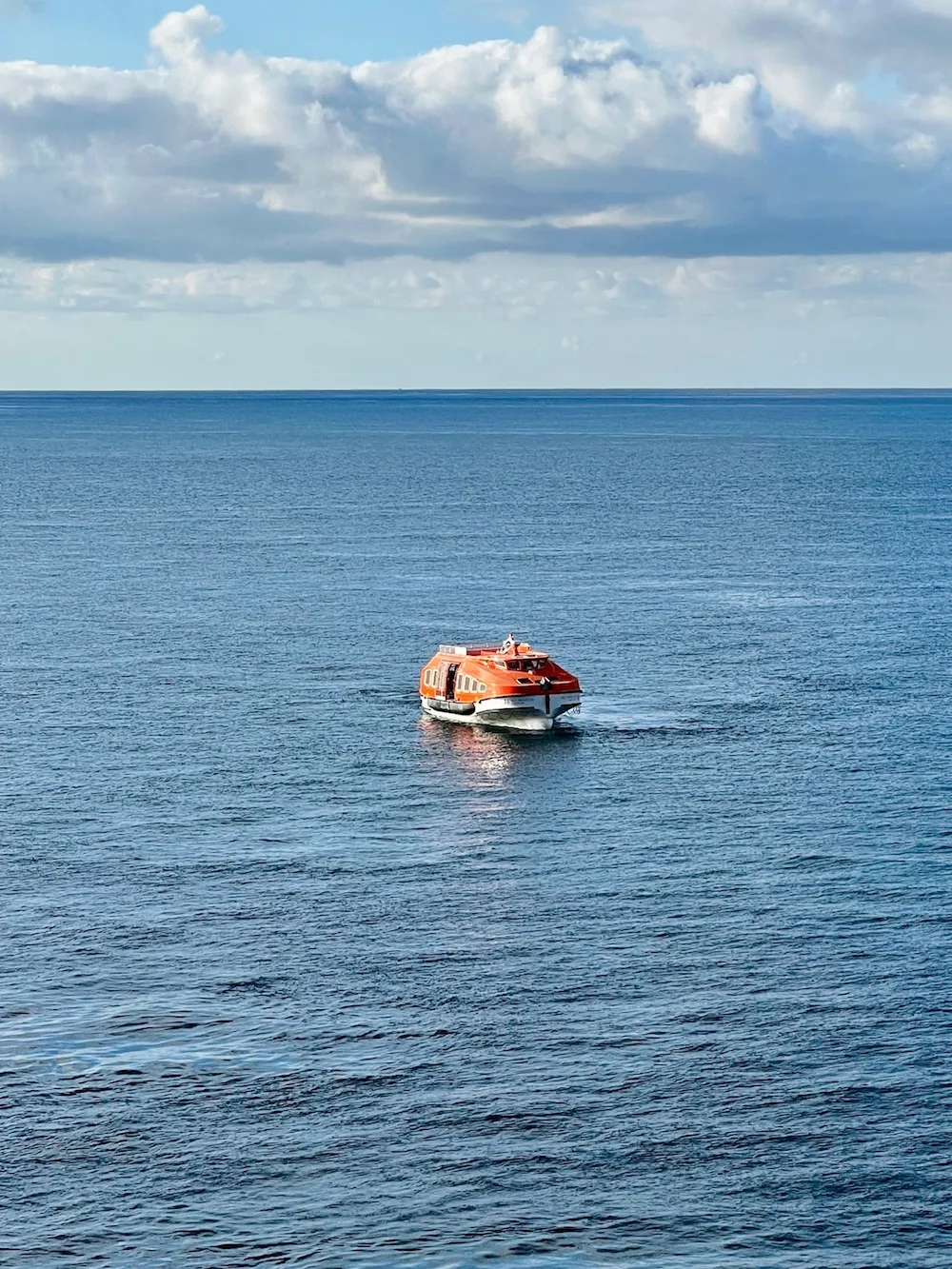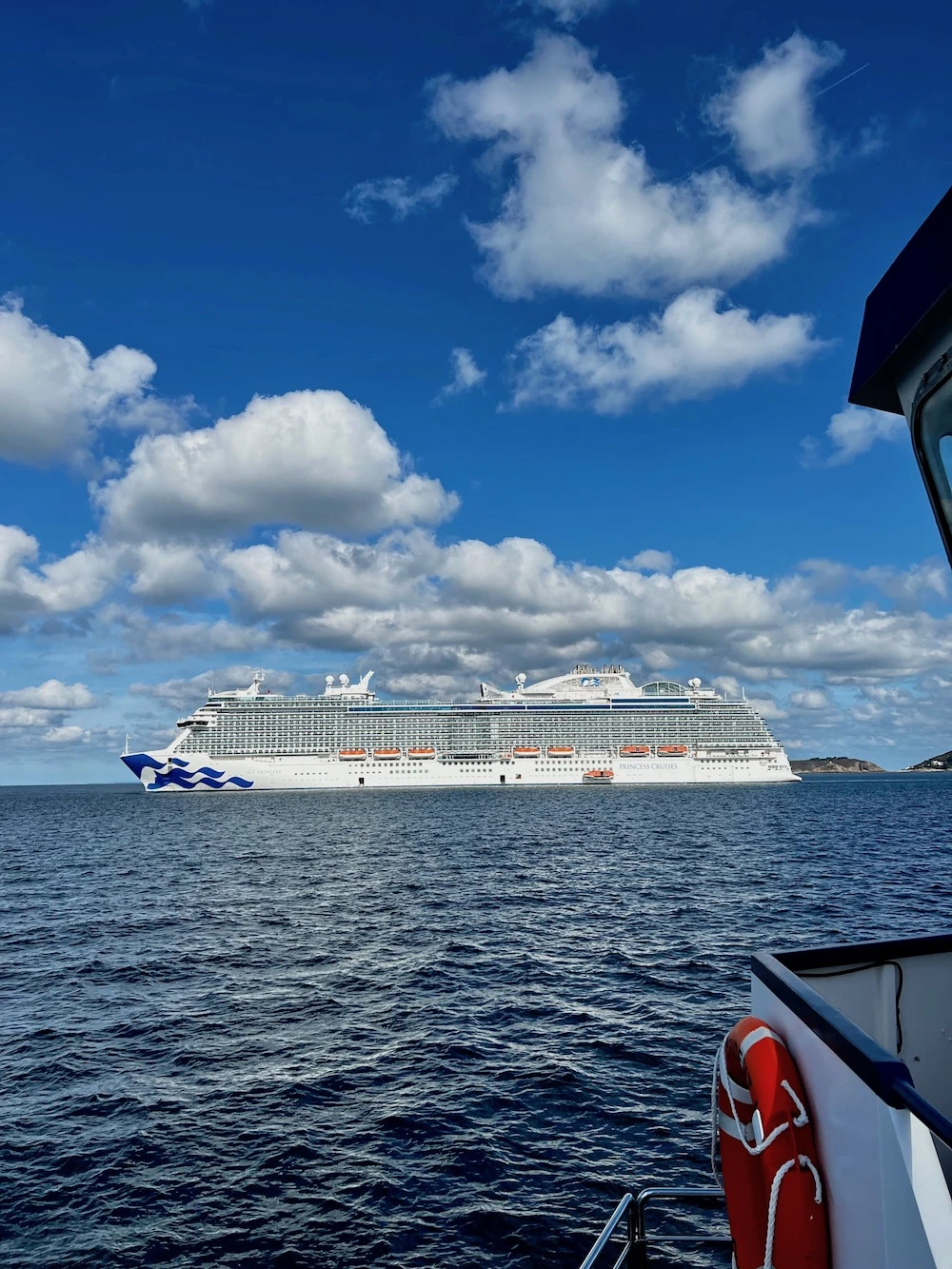 I instantly fell in love with Guernsey and I quickly knew that visiting Guernsey for a longer trip in the future was on my bucket list.
The small island was part of the Duchy of Normandy and is just 48km from France so it has this beautiful combination of French elegance combined with British charm.
Guernsey felt almost like being abroad but with the familiar comfort of home.
It has British seaside vibes, only a little prettier, a little warmer, bluer, clearer and just a little more exciting for this British travel blogger who loves to go abroad!
I quickly realised I could happily spend a long weekend on Guernsey but we had just 6-7 hours to visit Guernsey from a cruise ship, so every second counted!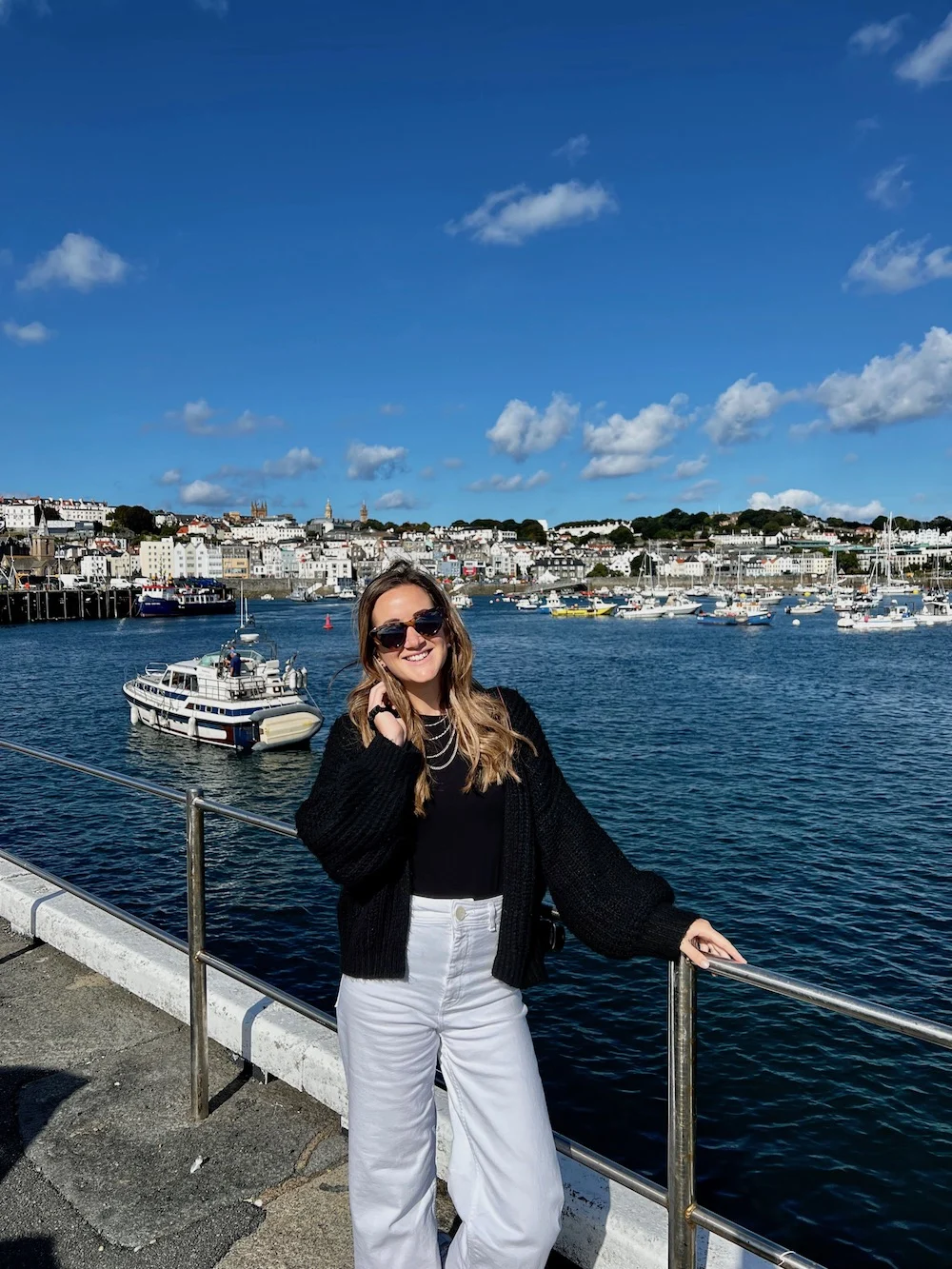 How to get around Guernsey when visiting from a cruise ship
You have a couple of options when visiting Guernsey from a cruise ship:
Book an organised excursion via the cruise
Use the local bus service – which would be a great option but we visited on a Sunday when buses were limited. I recommend using Google Maps to navigate the local buses.
Take a local tour
Hire a bike (just be aware that the island is hilly and some roads are narrow)
Take a taxi
Take a tuk tuk! (more on that below)
The main concern when visiting Guernsey from a cruise ship is that you have to be back to the ship on time! If you're late, the ship will go without you! So just bear that in mind and don't go too far off the beaten path.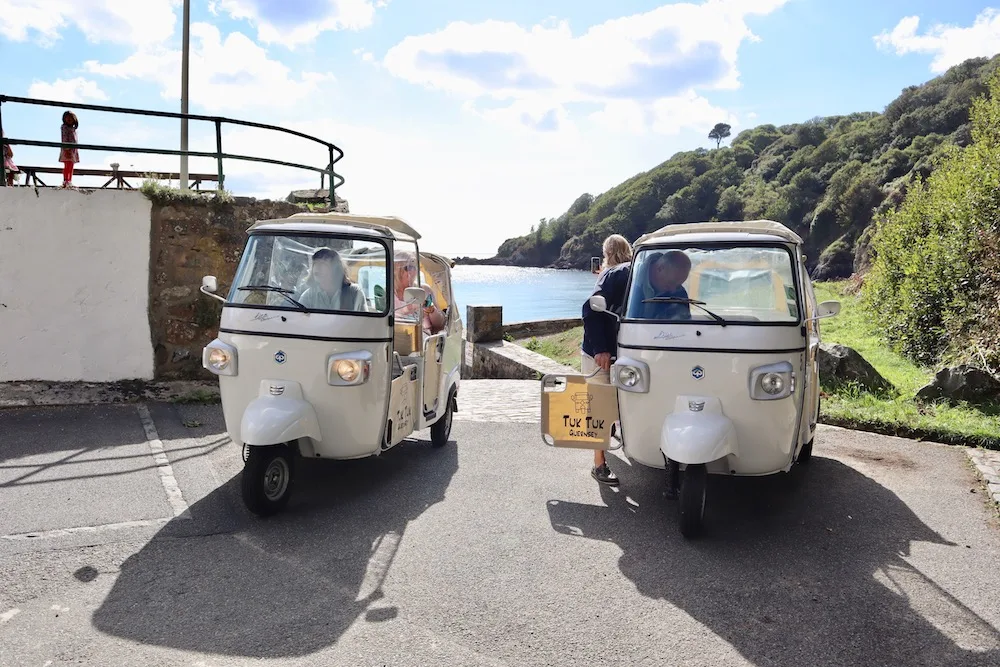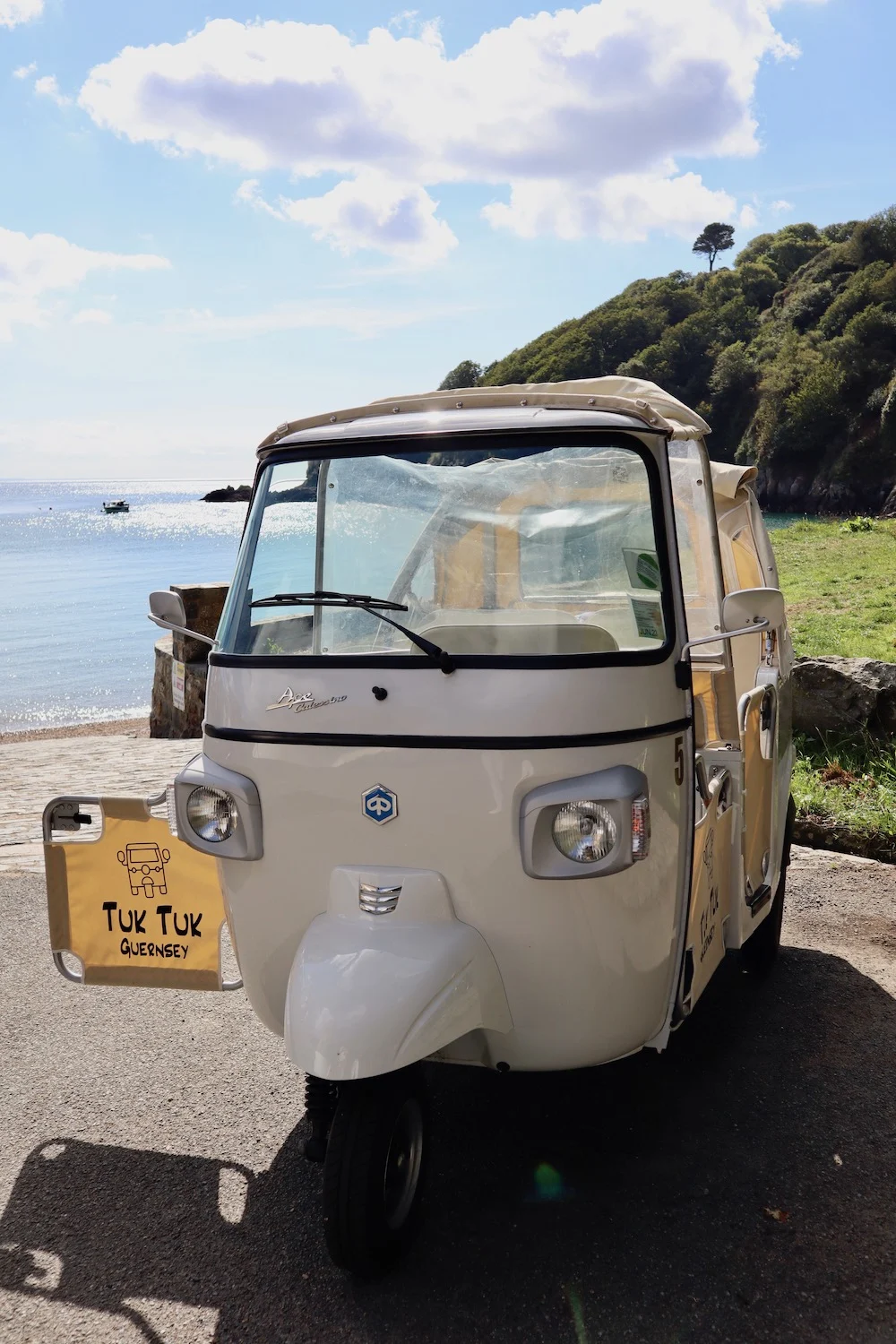 I was visiting with my friend, Jen, and we decided to hire a tuk tuk to see the nearby highlights.
Tuk tuks from Tuk Tuk Guernsey were waiting on Albert Pier when we got off the shuttle boat and we hopped straight in with our guide, Tim. The standard tour travels around St Peter Port but we also wanted to see The Little HCapel, so we asked to extend our tour to visit the chapel too.
This made the tour 1 hour and 45 minutes and cost £90 for both of us.
We were able to pay via card and the tuk tuk had a moveable roof and blankets in the back in case it got cold. Luckily, it was a beautiful day and we loved breezing around the streets of Guernsey with the roof down.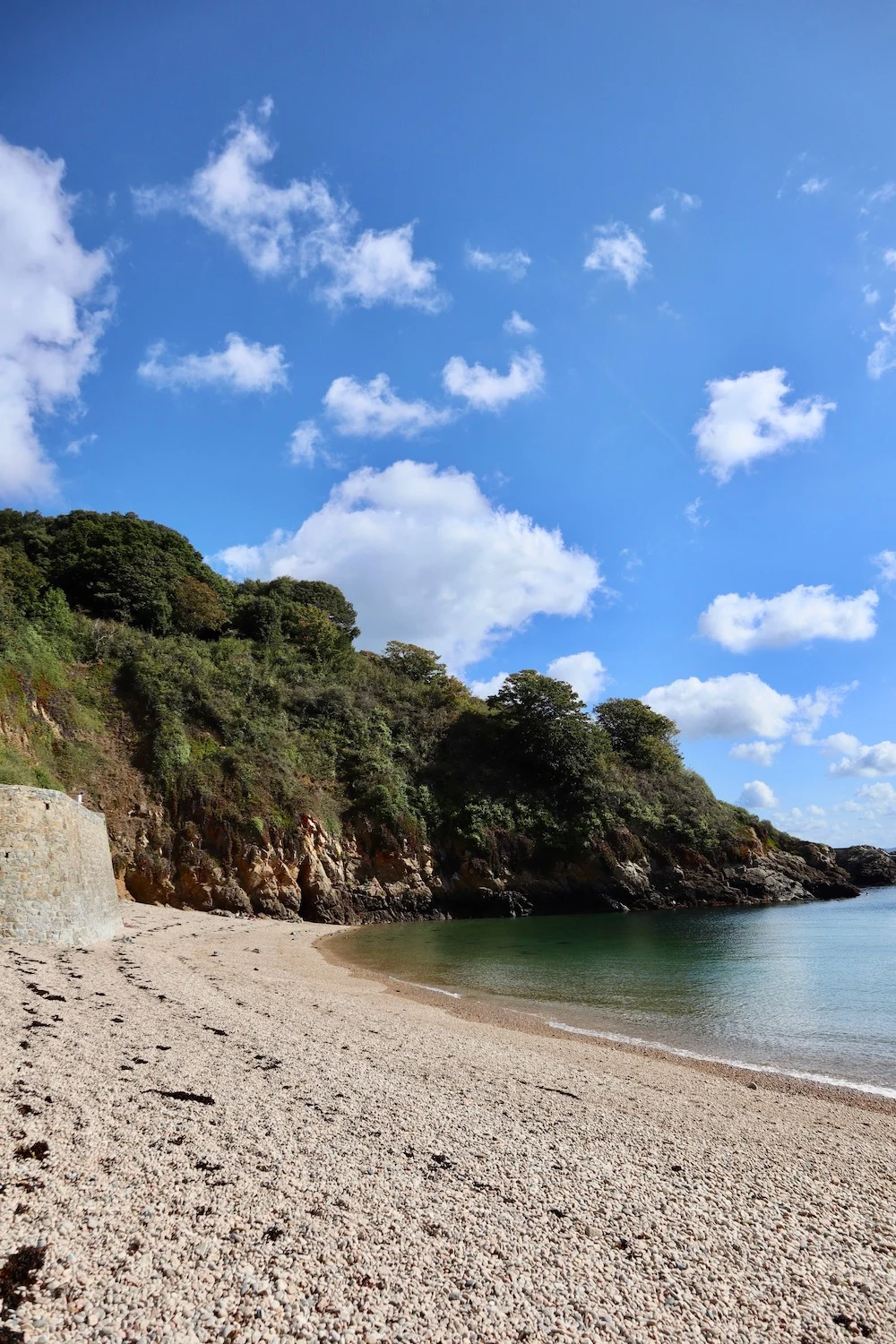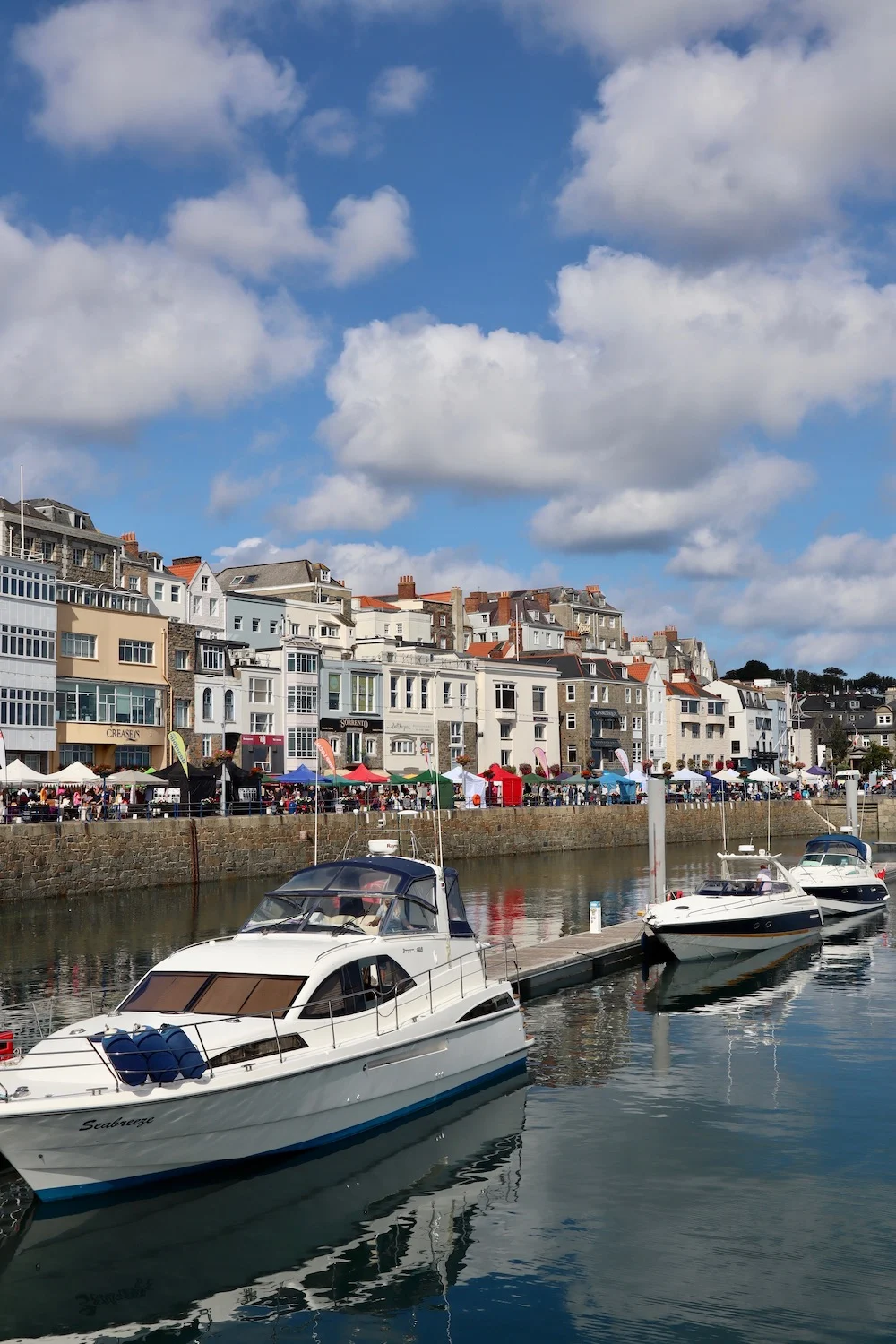 What to do in Guernsey
There are so many things to do in Guernsey. I'm going to begin by sharing what I did and add a couple of extra options at the end.
Guernsey's Victorian Baths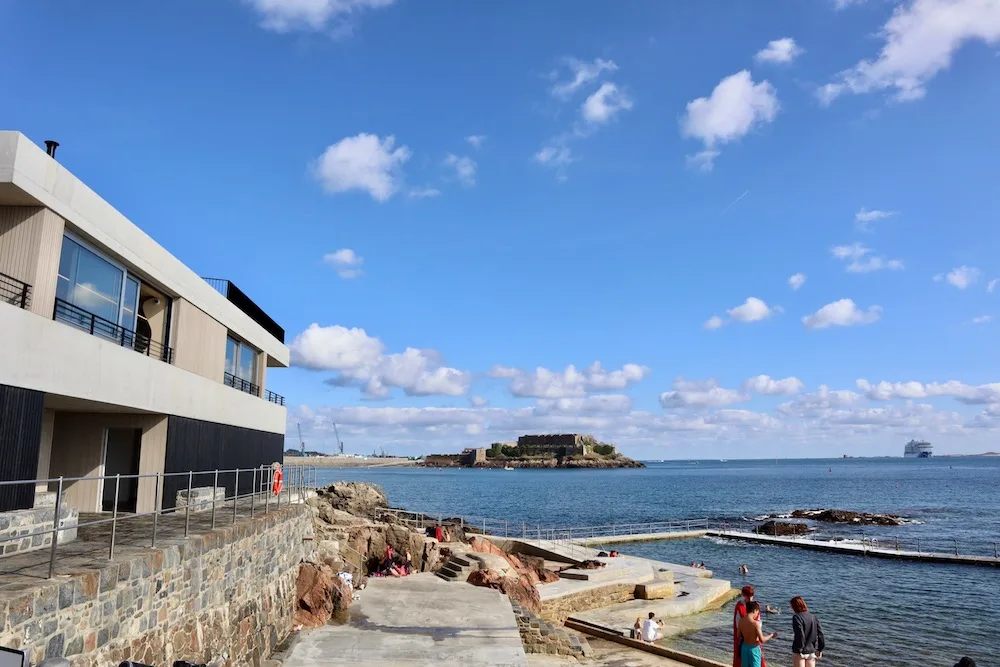 We began by visiting La Valette, Gurney's Victorican bathing pools. These historic swimming pools have been in use since 1865. They are submerged in the sea and they're flushed out with fresh water twice a day at high tide.
The pools were recently renovated and a large cafe and changing rooms were added.
During our recent hot summer (summer 2022) the water in the pools even reached 20 degrees C, which might not seem a lot if you're visiting from abroad but for us Brits that's positively tropical!
Mignot Plateau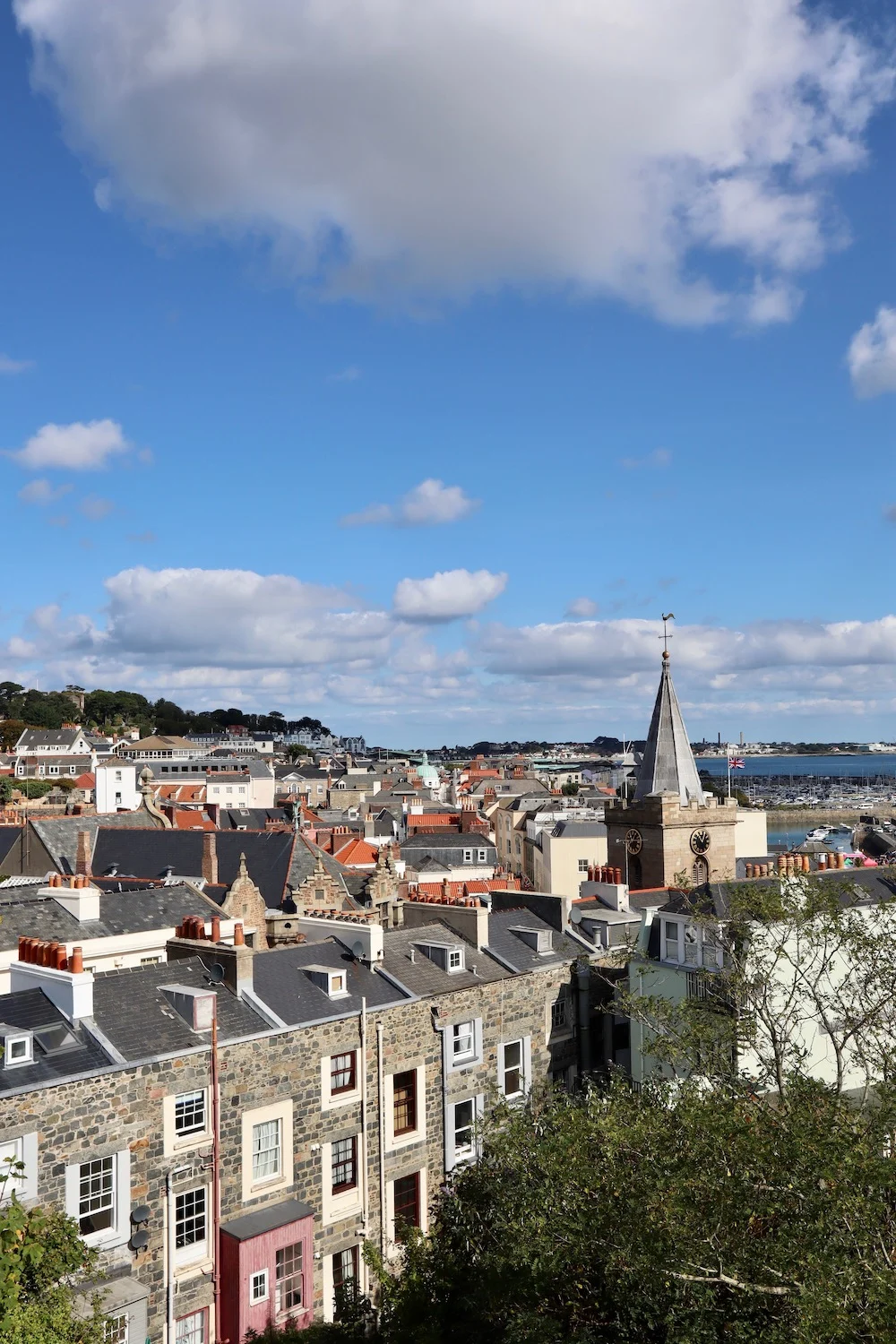 Our second stop was Mignot Plateau where we enjoyed incredible views across St Peter Port and the harbour. This was a lovely place to begin and get our bearings and we could even see across to the nearby islands of Sark, Jersey and we could just about see France!
Fermain Bay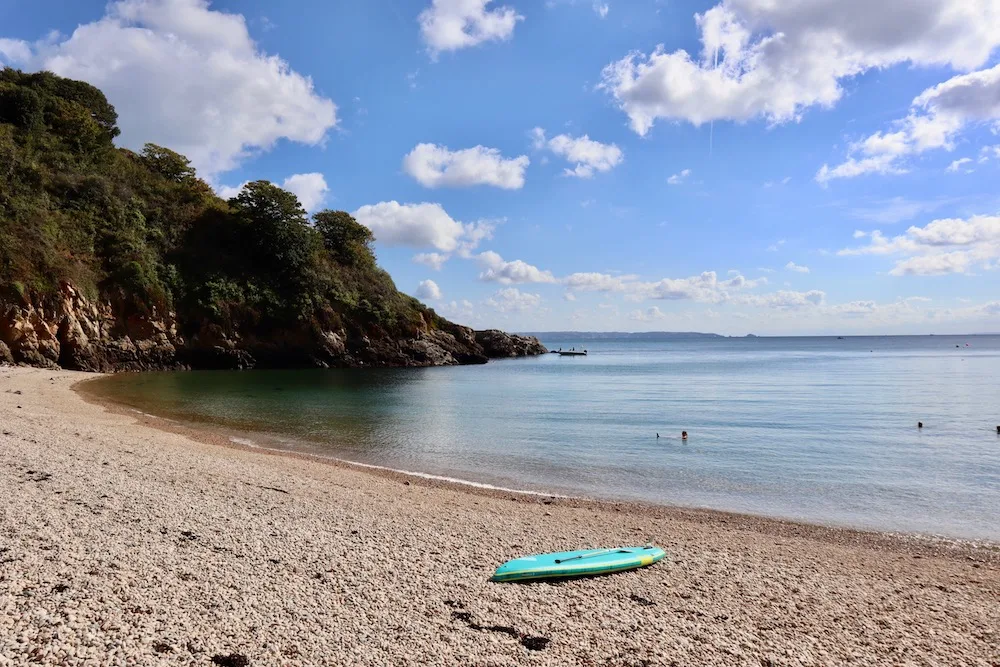 We whizzed past Victor Hugo's house (who famously wrote Les Miserables during his 15 year stay on the island) before visiting Fermain Bay, which was not only a beautiful pebble beach but a stunning drive down a steep, tree-lined lane. You actually need a permit to drive down this steep hill so this was where the tuk tuk was a huge advantage!
This felt like a real hidden gem and a world away from St Peter Port.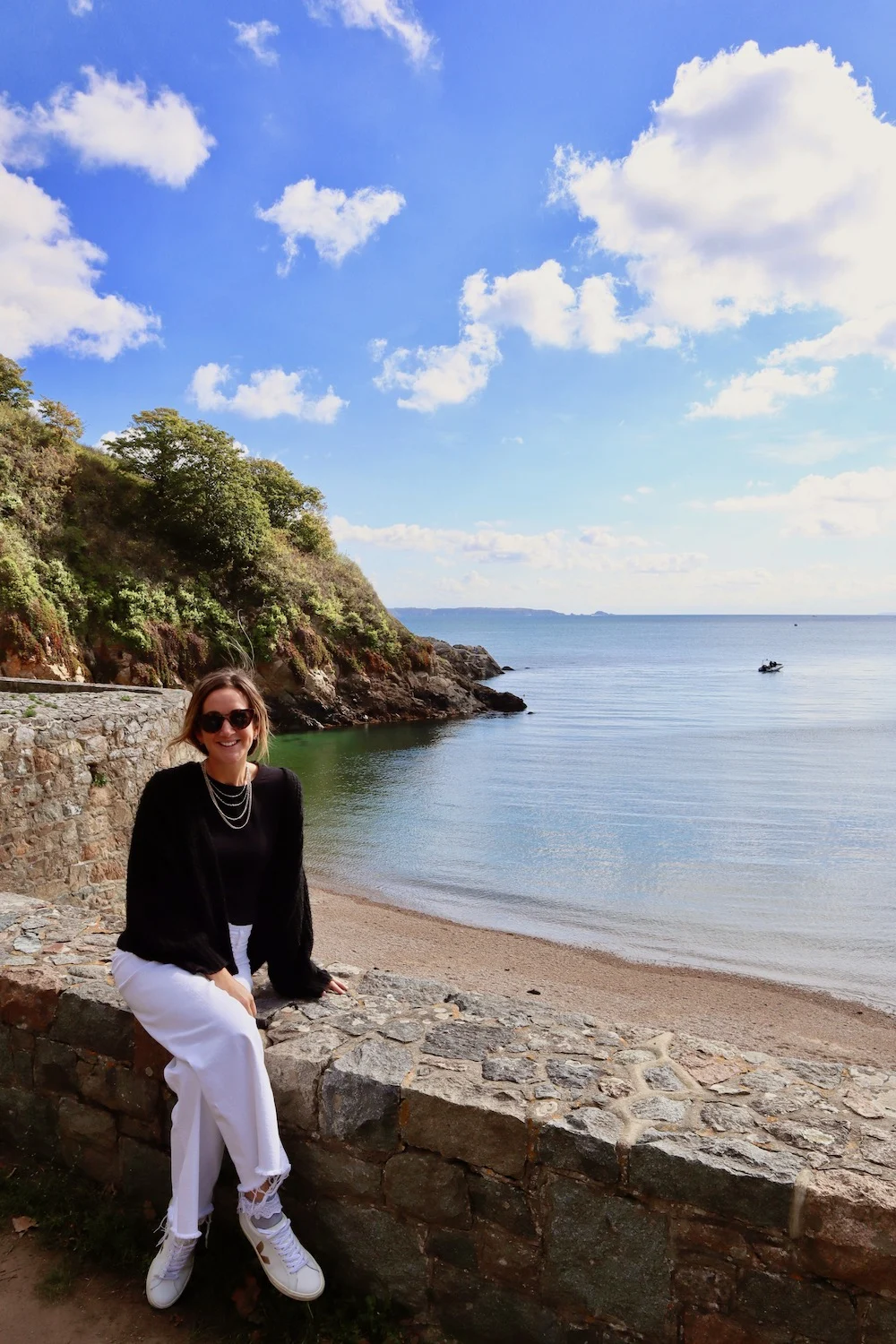 The Little Chapel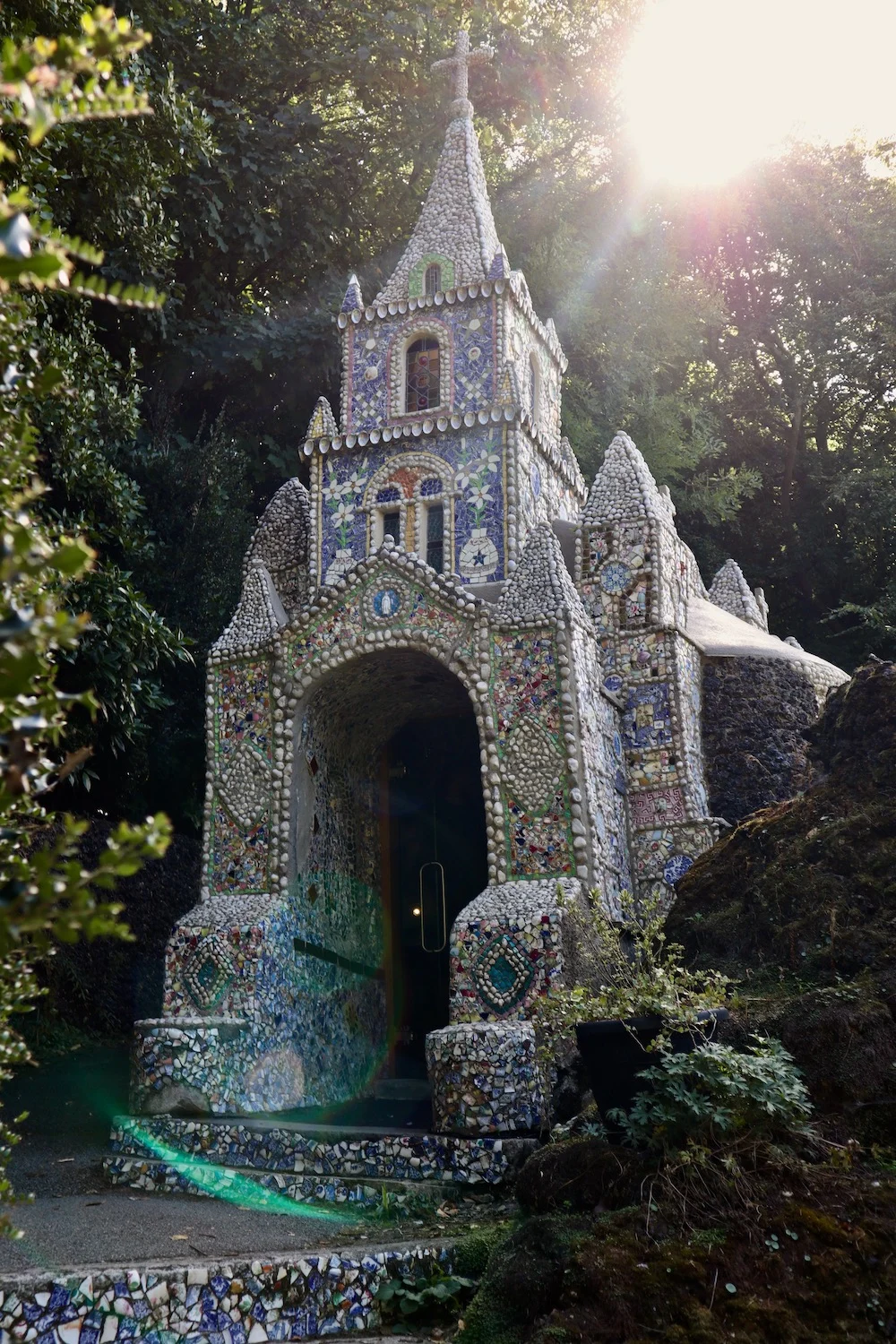 The Little Chapel was our next stop and was my personal highlight when visiting Guernsey. I'd come across this tiny shrine when I read the novel, The Guernsey Literary and Potato Peel Pie Society. The chapel didn't make it into the film adaptation of the book, which seems a shame because it's such a dainty yet incredible masterpiece.
The Little Chapel is somewhere between a tiny church and a grotto. From a distance you could almost believe that it's full size but it's actually tiny!
Building of the chapel began in 1914 by Brother Déodat but this is actually the third version of the chapel. Brother Déodat built the first but it was criticised by his brother so he quickly knocked it down and started again. His second version of the chapel stood for a few years but Brother Déodat was mortified when the Bishop of Portsmouth came to visit and couldn't fit through the door! Brother Déodat quickly knocked it down and began a new chapel with a bigger door, which is the finished chapel we see today.
It's beautifully decorated using pretty pebbles and bits of broken china. During construction, Brother Déodat actually called for donations of broken china and he was inundated with boxes of China from all over the world.
The Little Chapel was a little out of the way but it was well worth making the extra effort to visit it.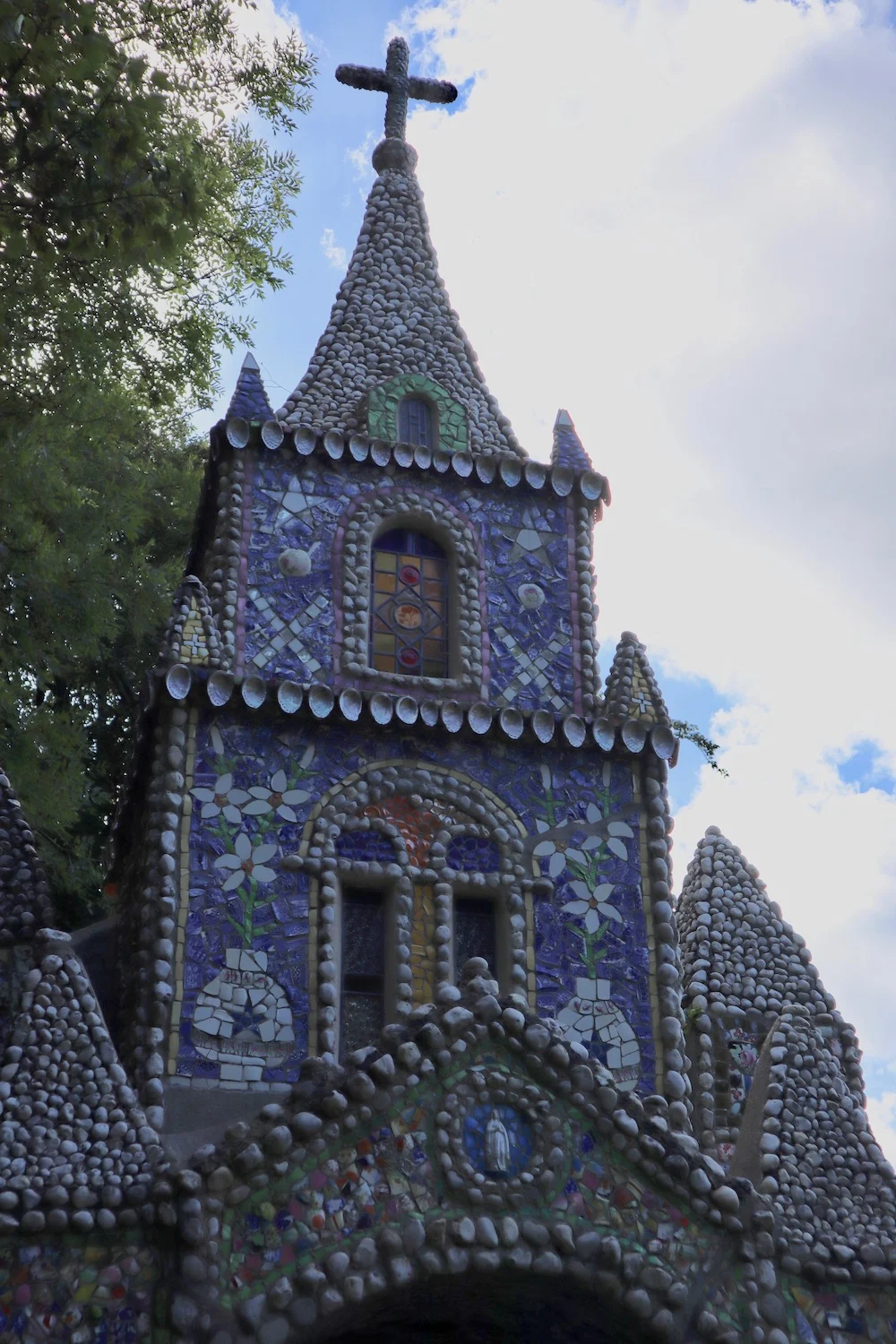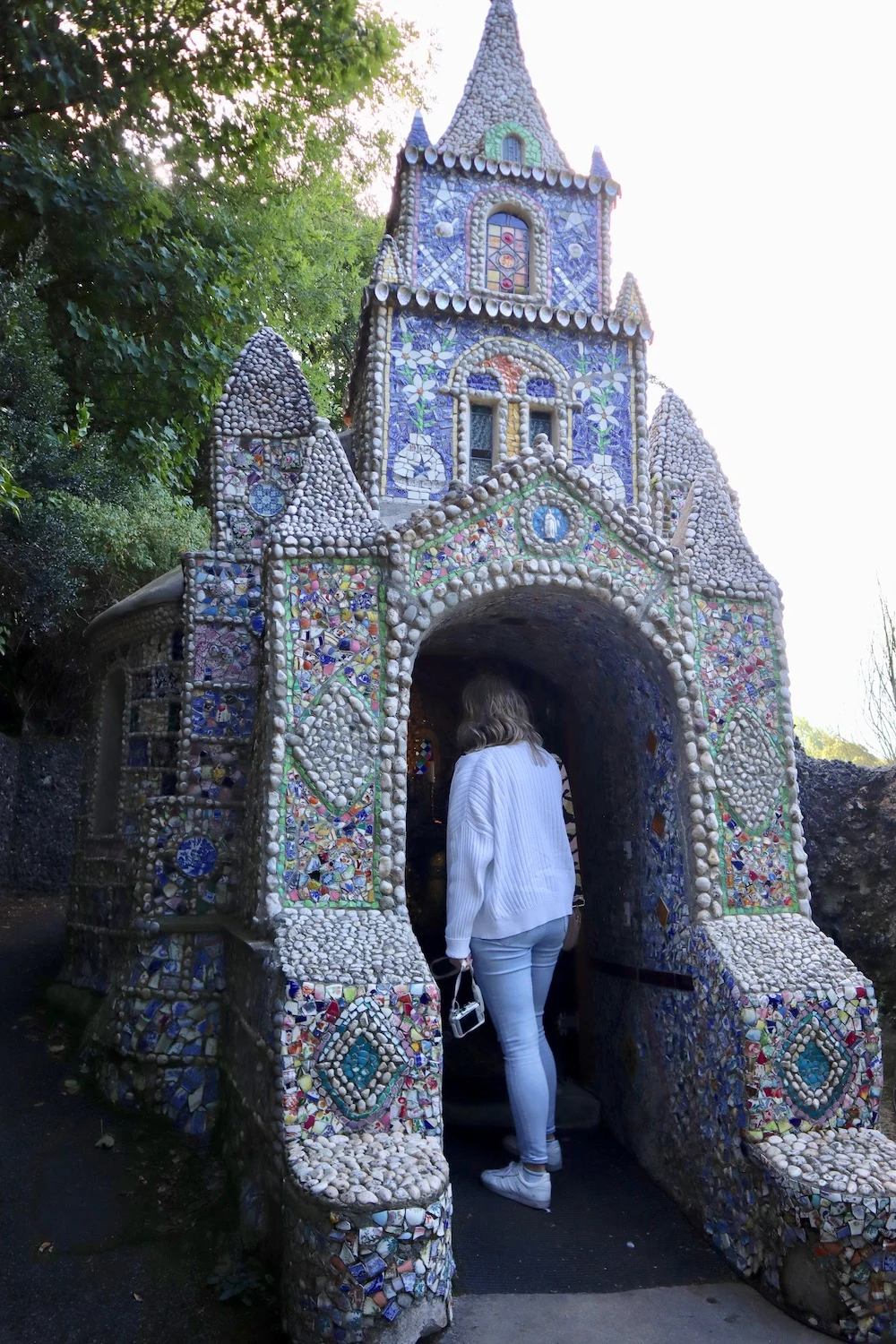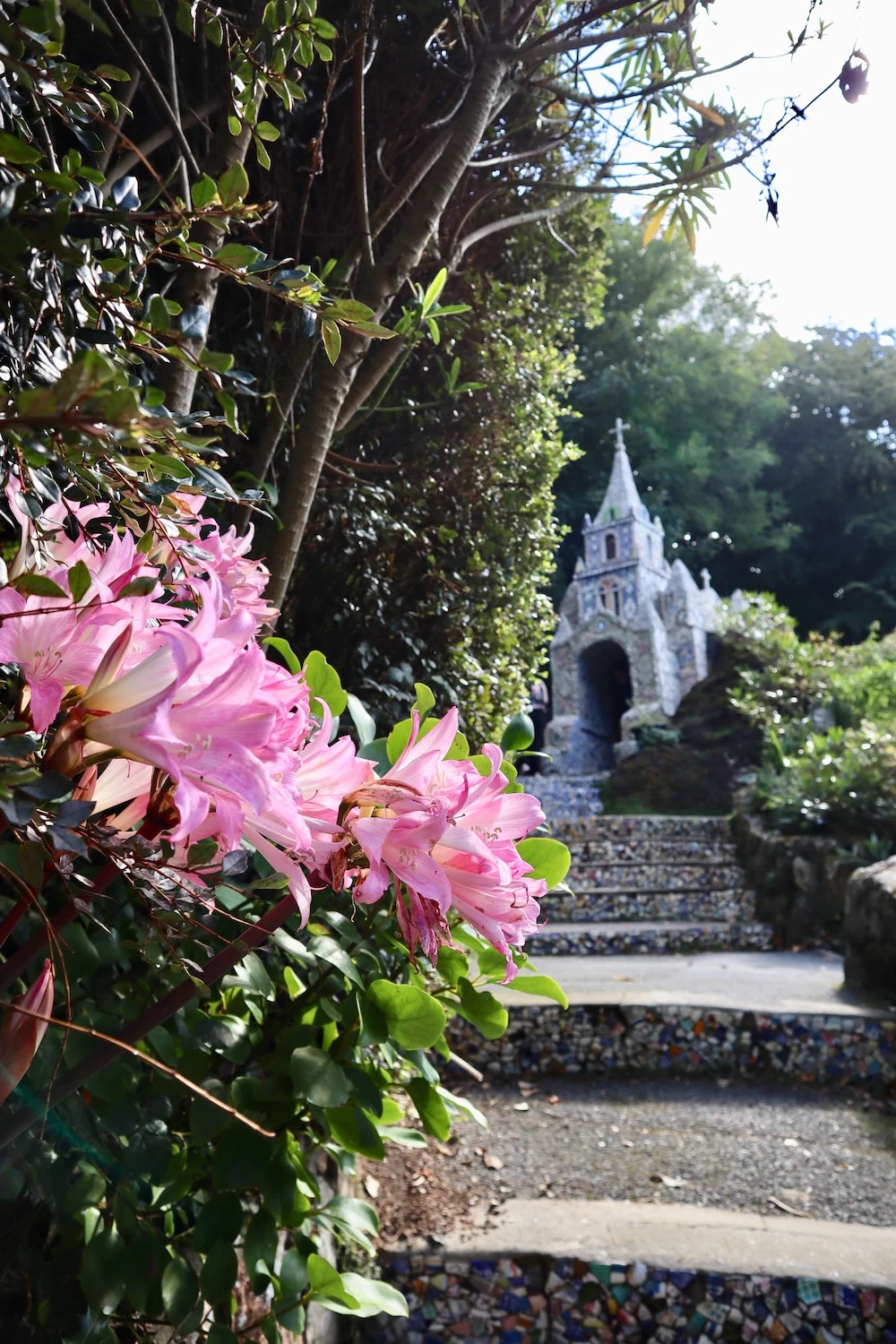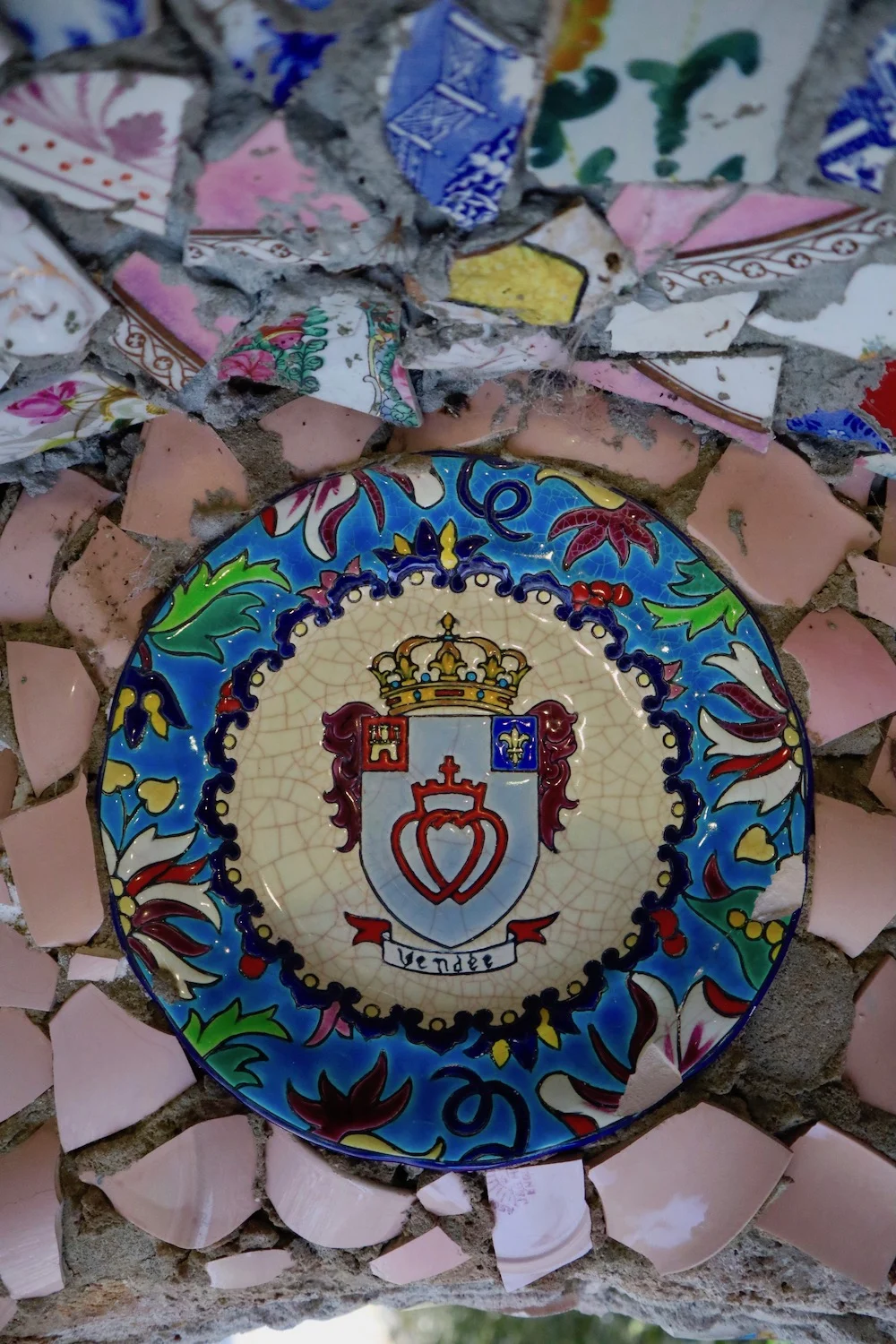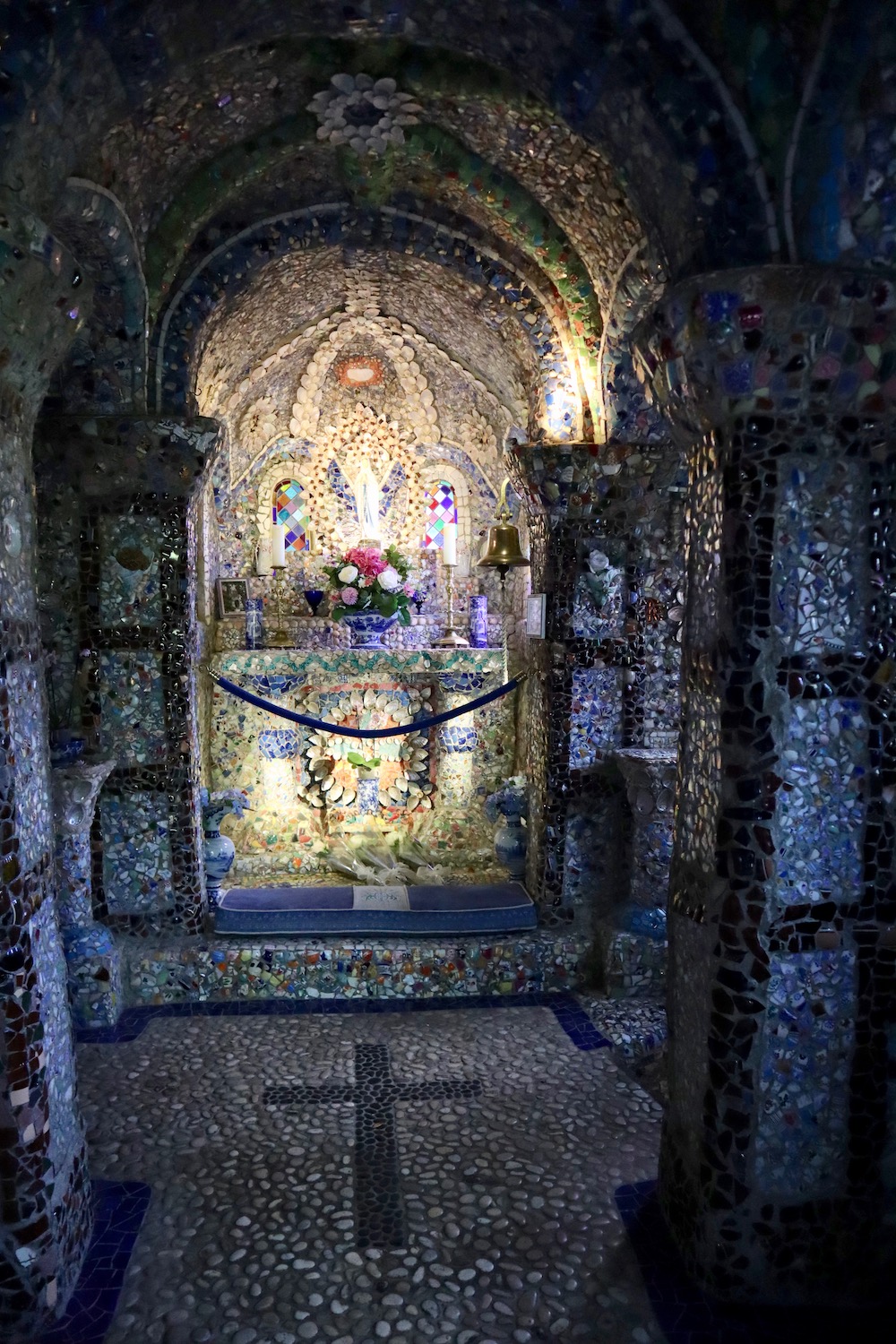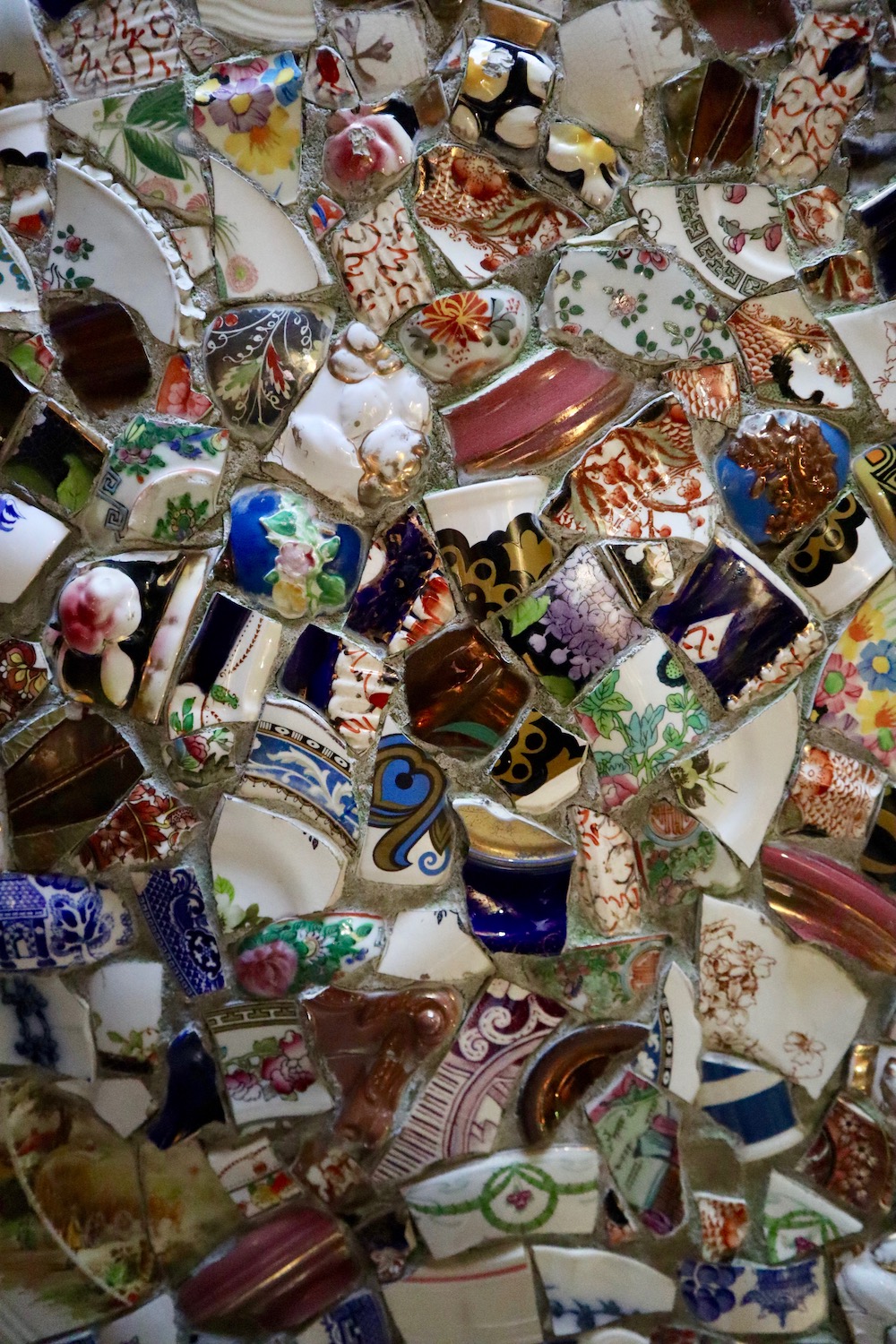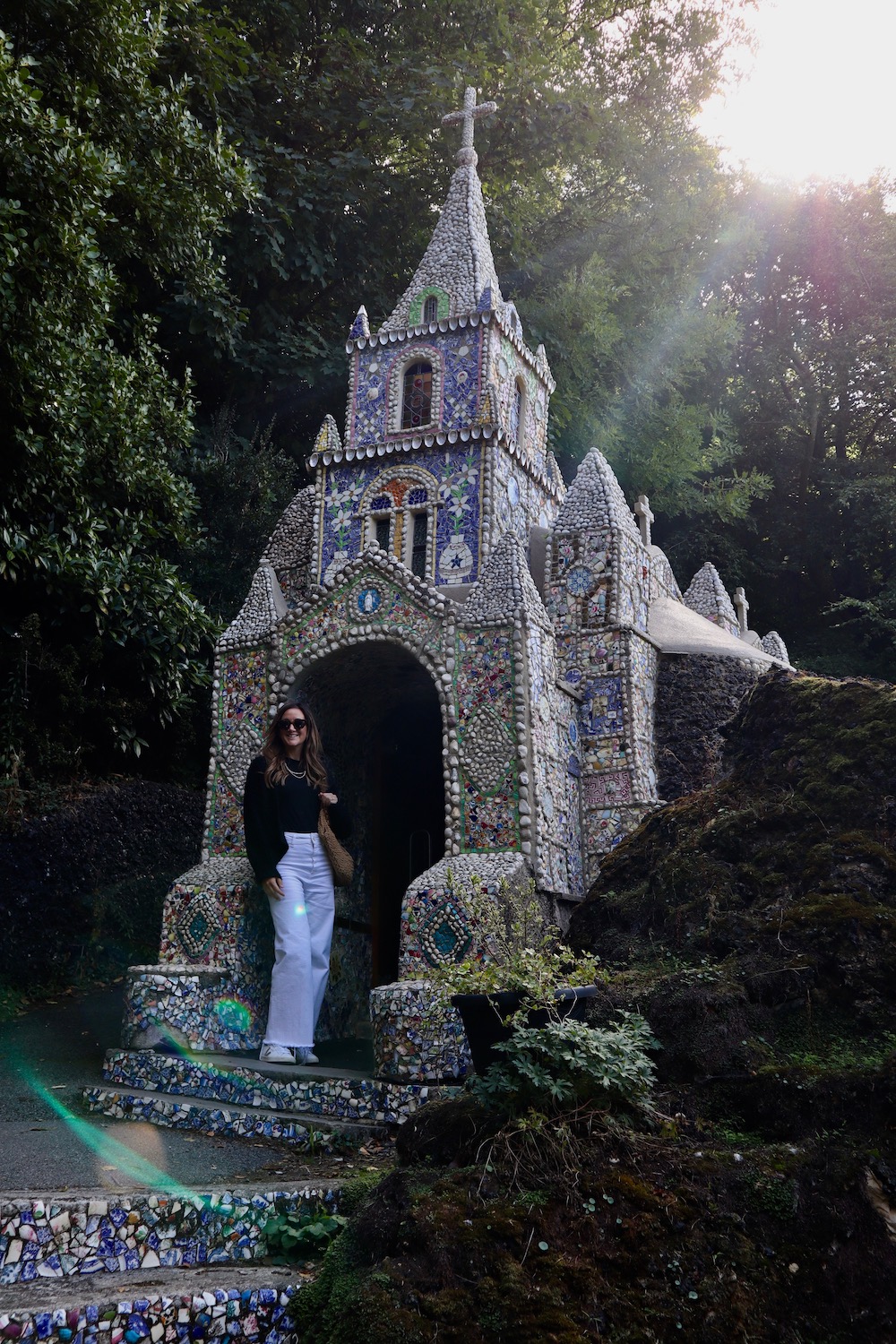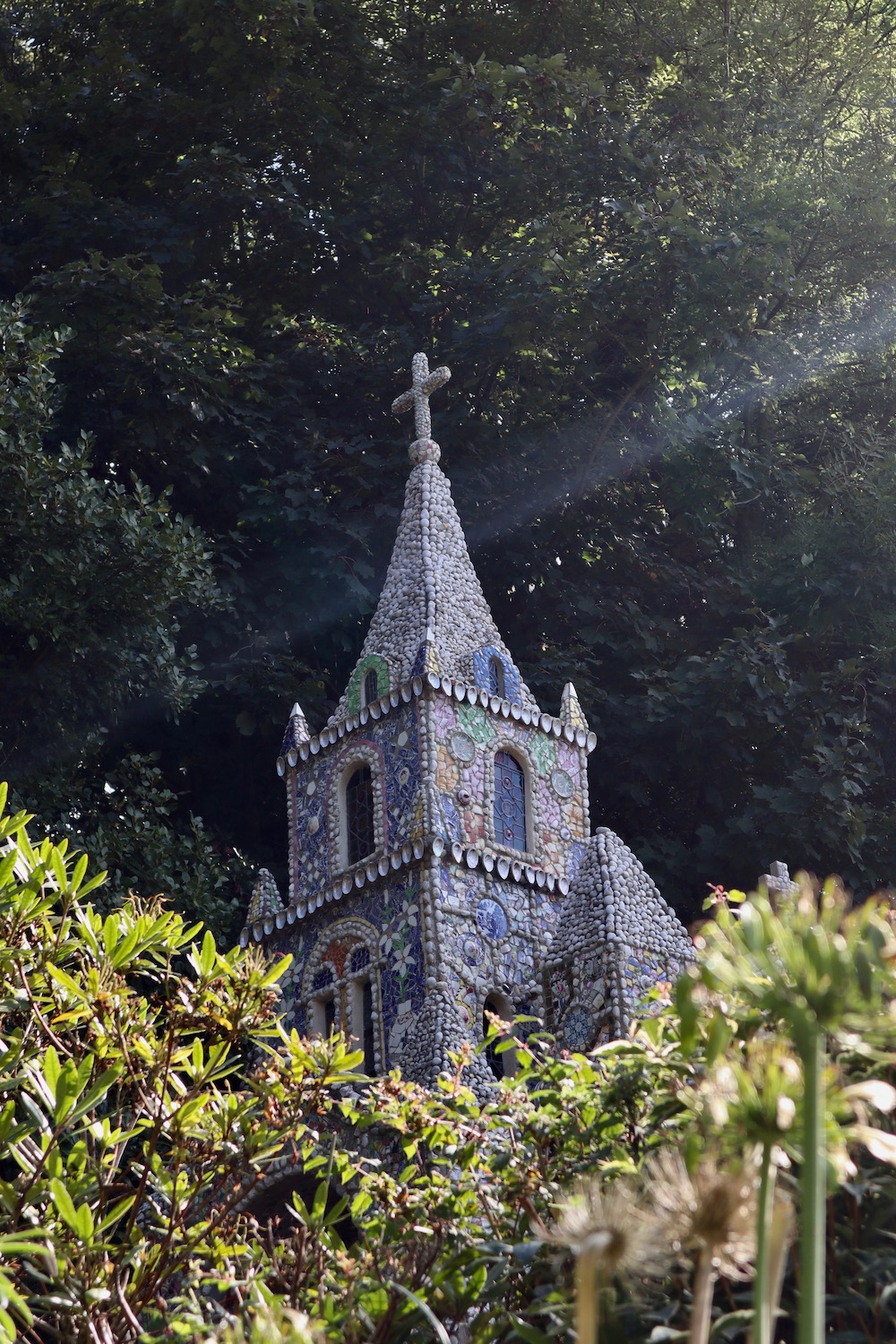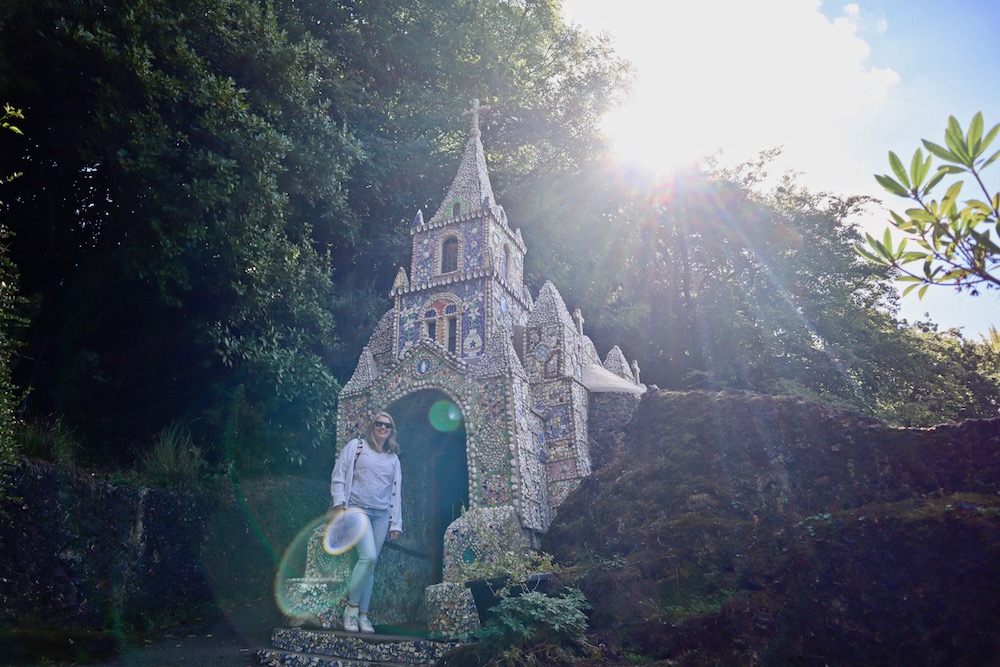 Church Square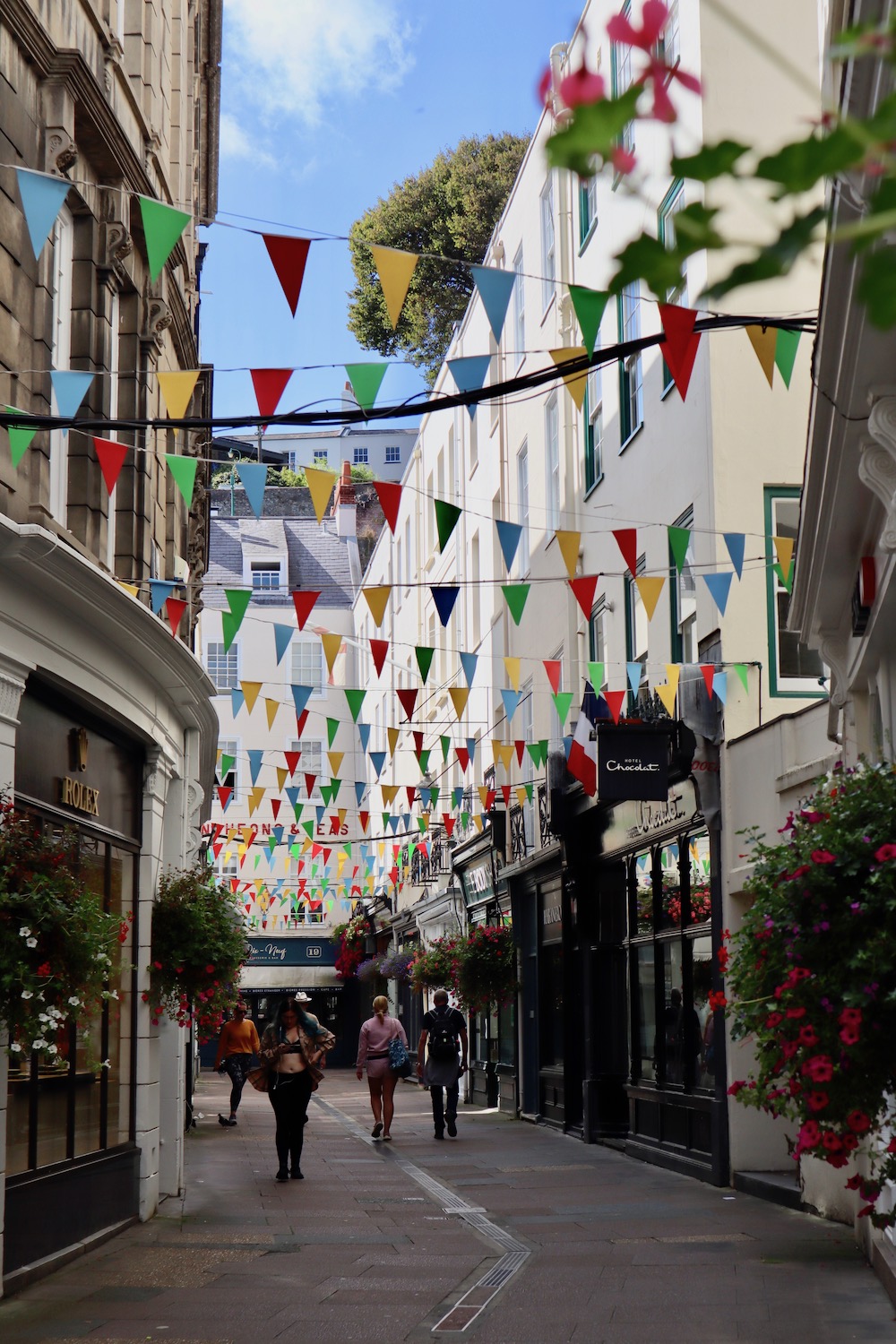 Next up we drove through the beautiful Church Square which looked so pretty decorated with bunting and flags.
Our tuk tuk driver, Tim, pointed out a record breaking pub and church in the British Isles. Look out for this pub and church whose close proximity makes this the closest pub to a church in all of Britain! Keep your eyes peeled for the gargoyle at the top who ensures the two buildings are just inches apart.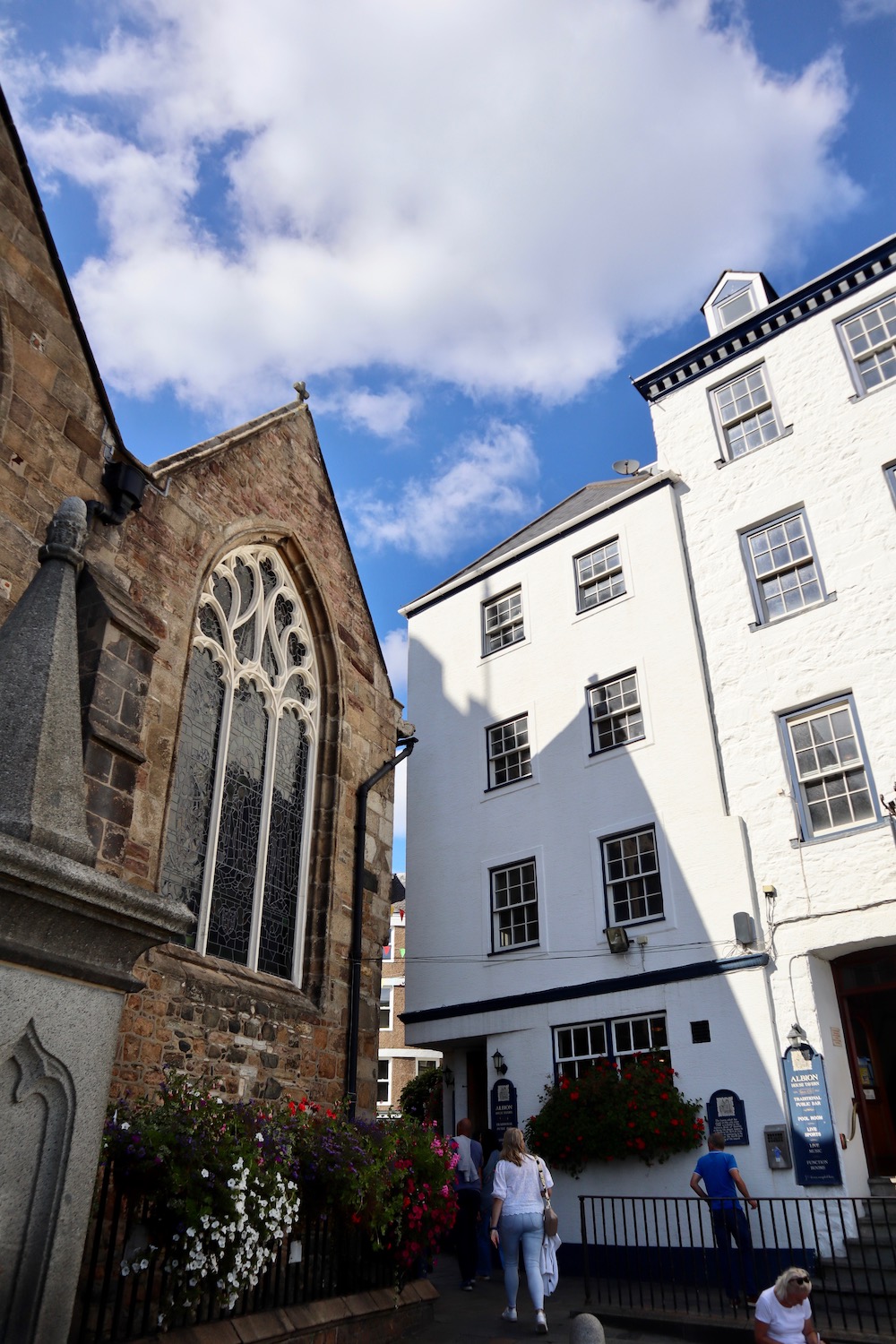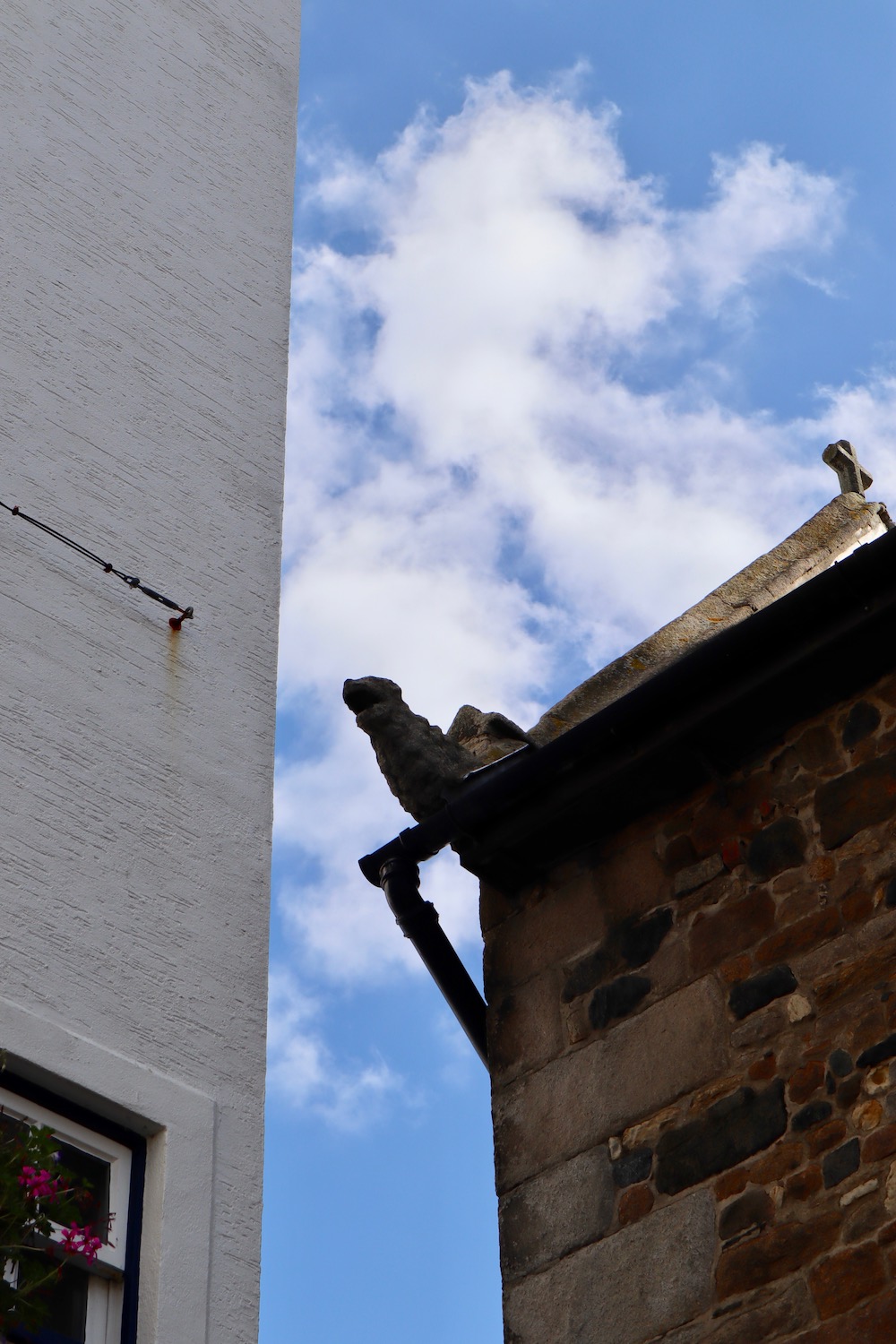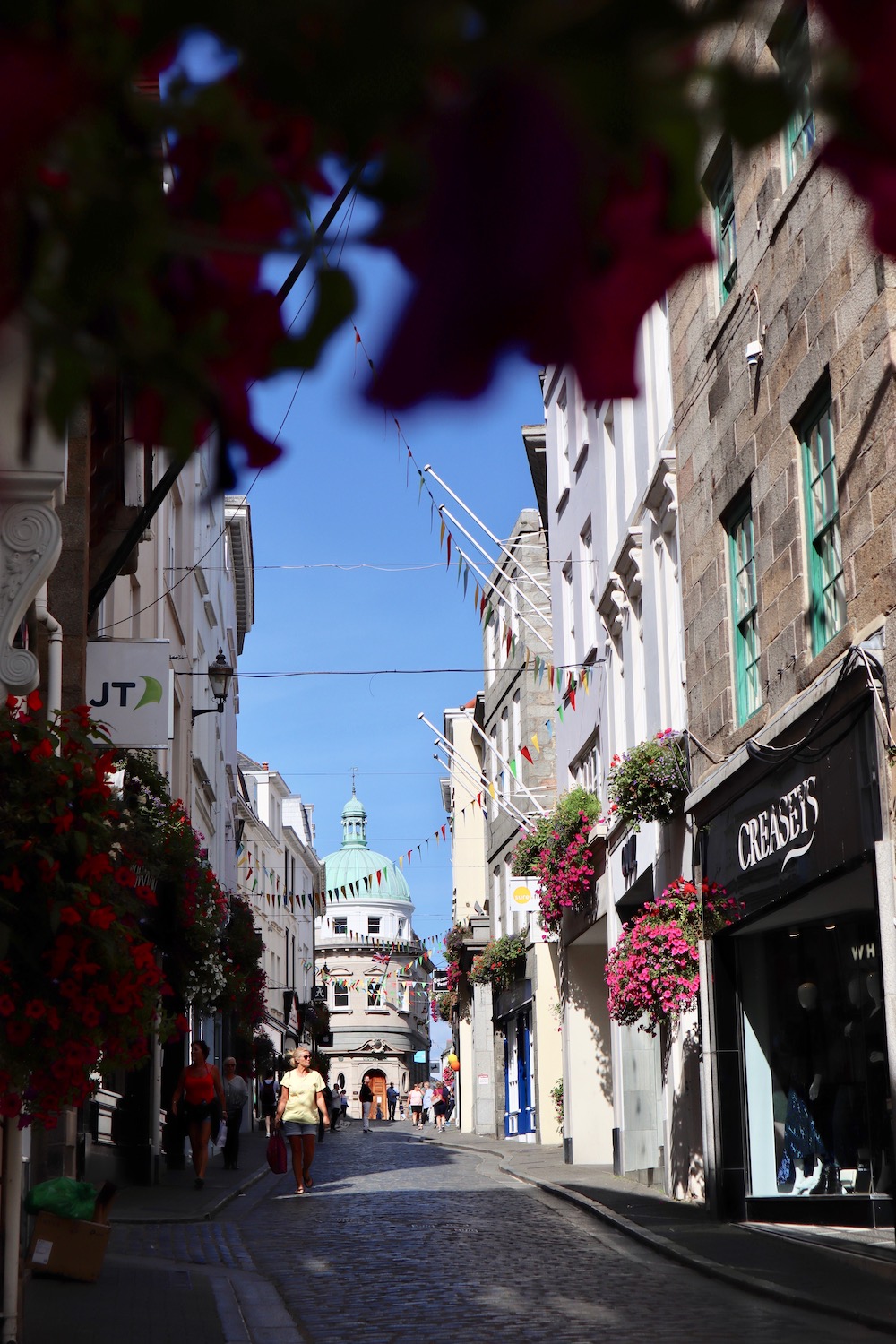 Lunch at Octopus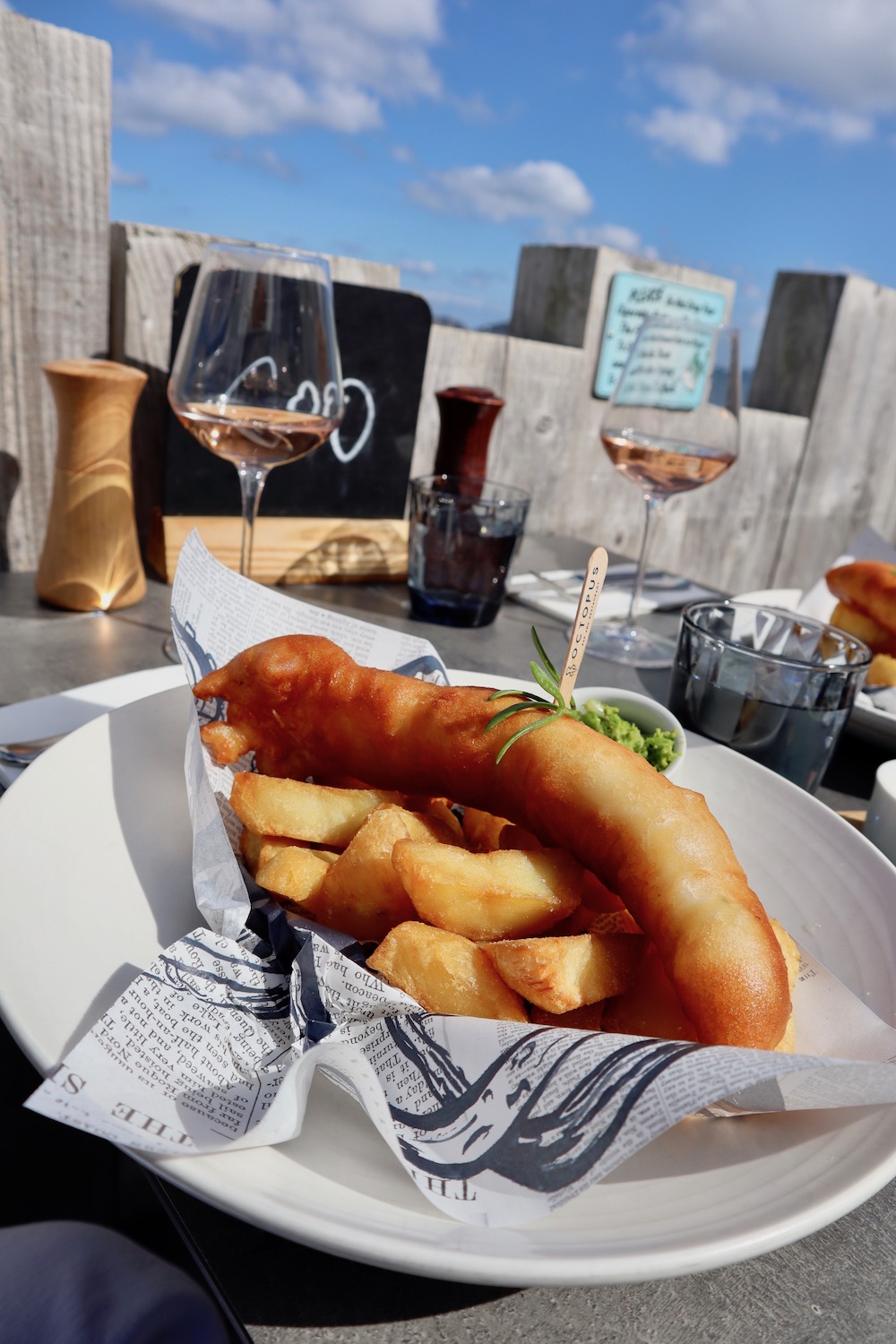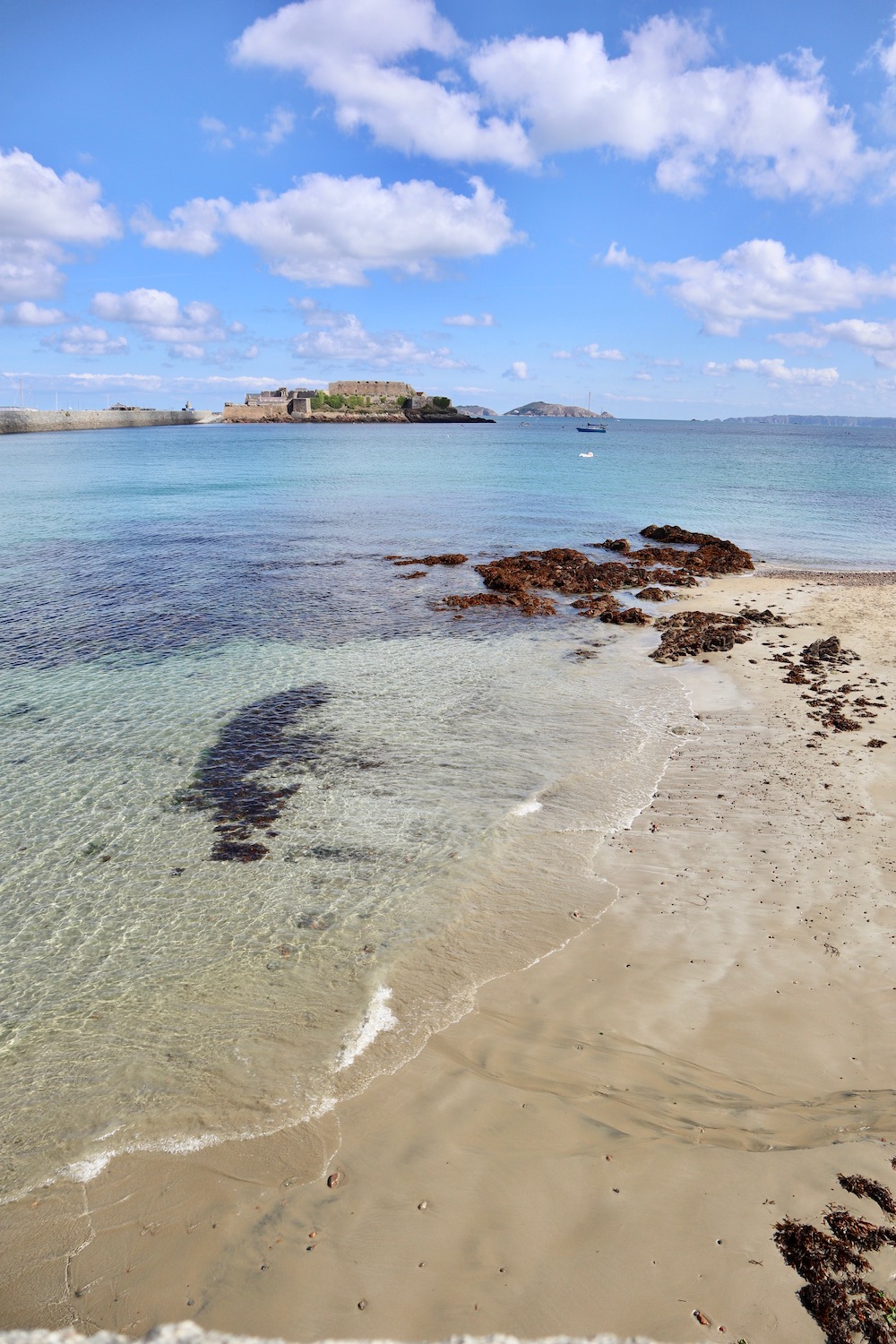 We left our tuk tuk and strolled over to Octopus, a seaside restaurant just a short walk along the coast.
The setting for this restaurant is perfection and we enjoyed fish and chips with crisp glasses of rose.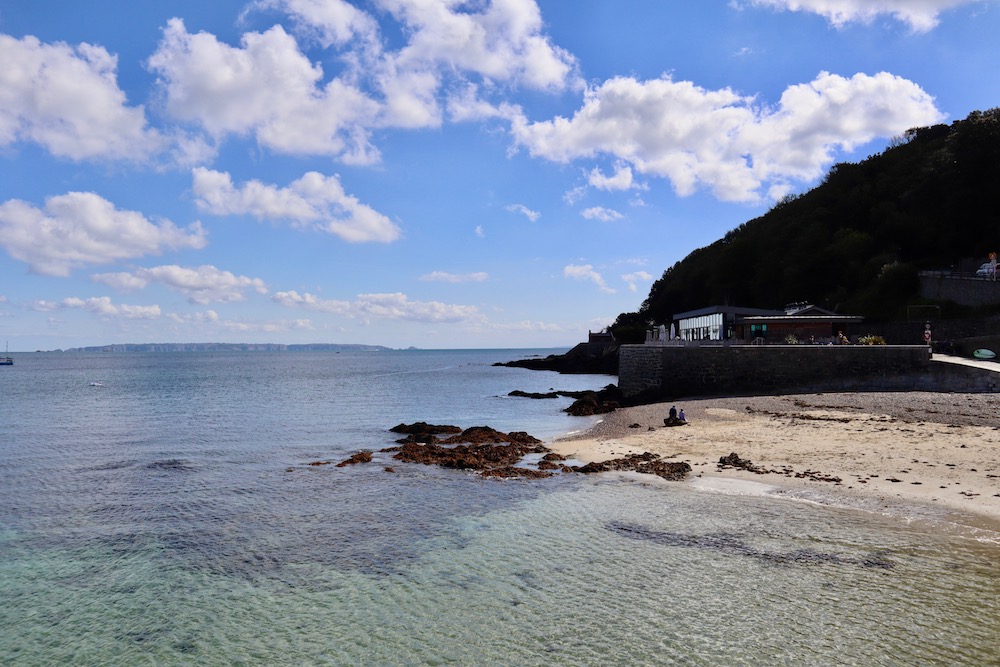 Sunday market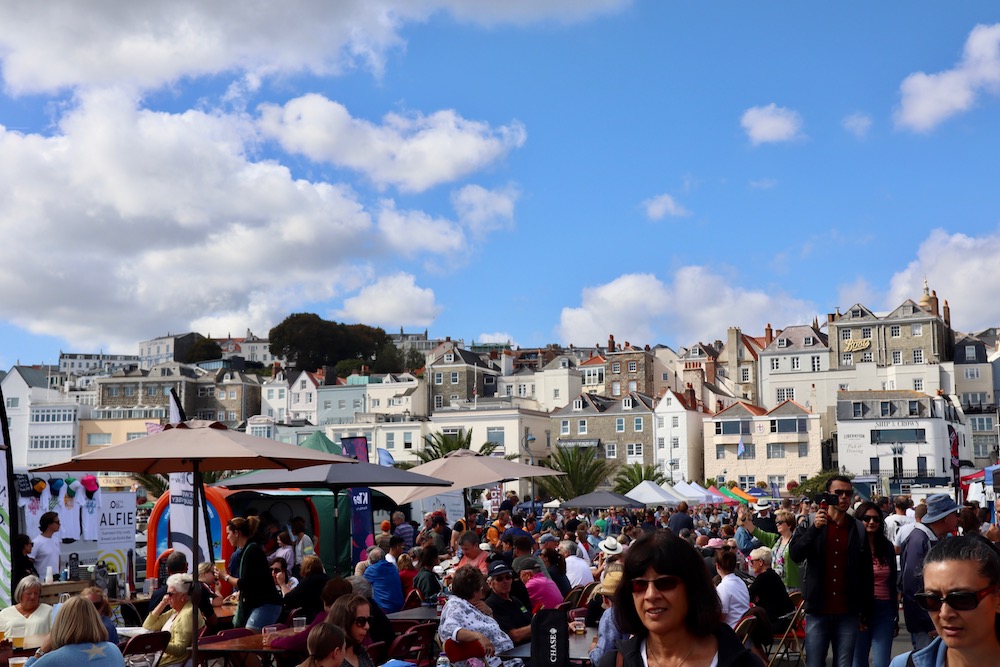 While we were visiting Guernsey we were lucky enough that a large and bustling market was set up. One section was filled with local crafts while the second section was reserved for food, drink and local musicians. It was a brilliant opportunity to try some local foods and soak up the atmosphere.
We then had a walk along the coast before returning back to the ship but there are plenty of other things you can do when visiting Guernsey from a cruise ship.
What to do when visiting Guernsey from a cruise ship
That's what I got up to when visiting Guernsey but if you have a little more time then here are some other great things to do in Guernsey.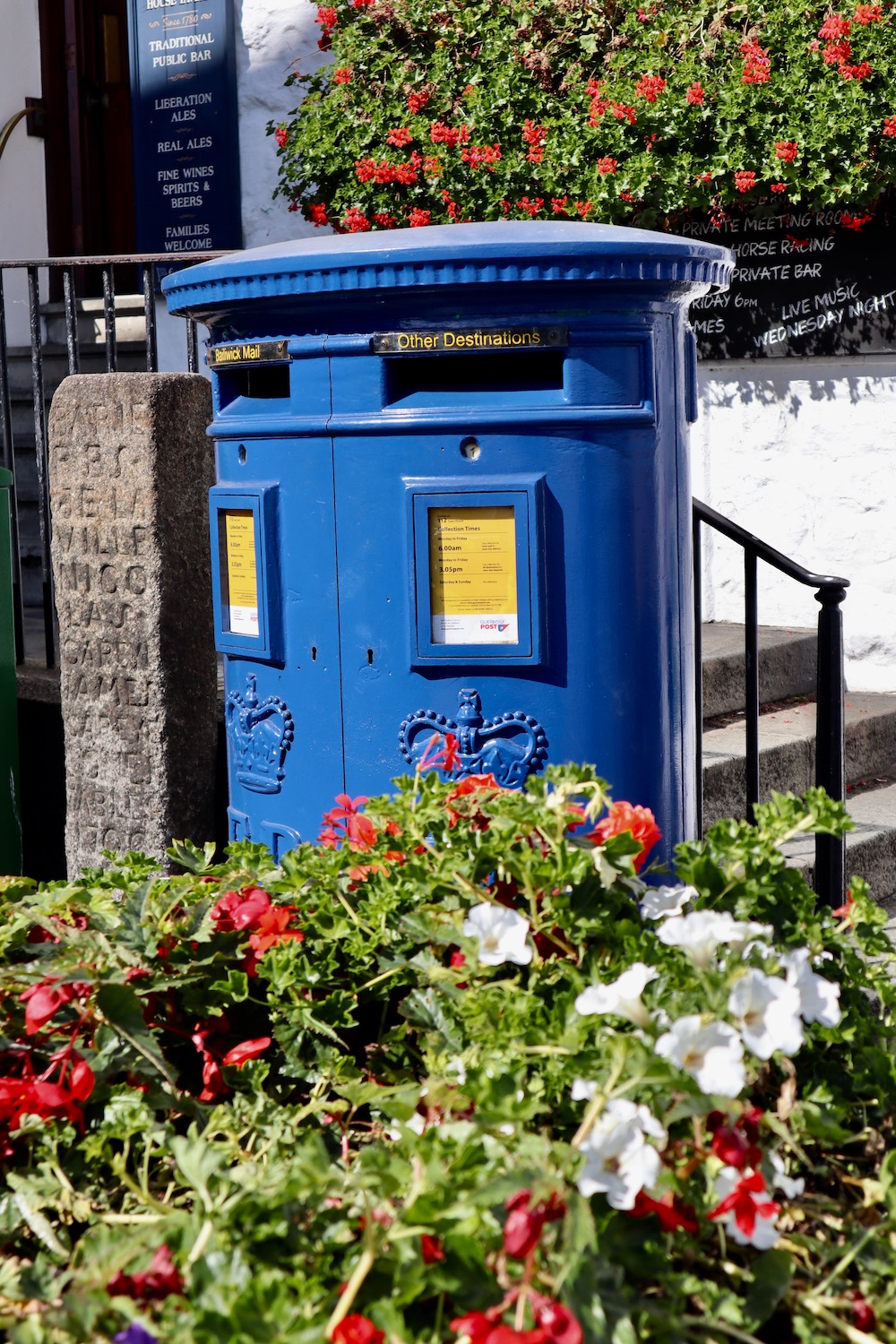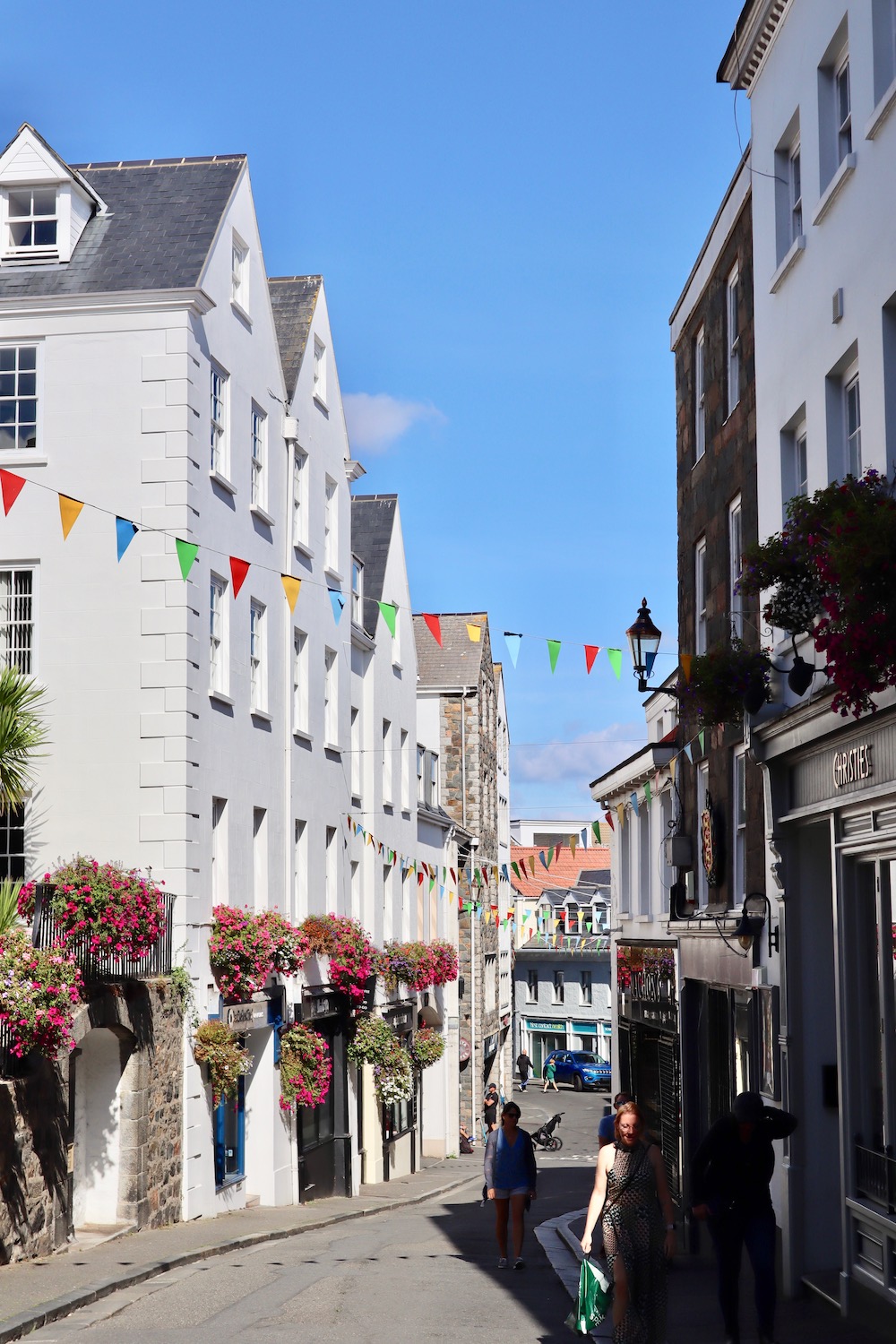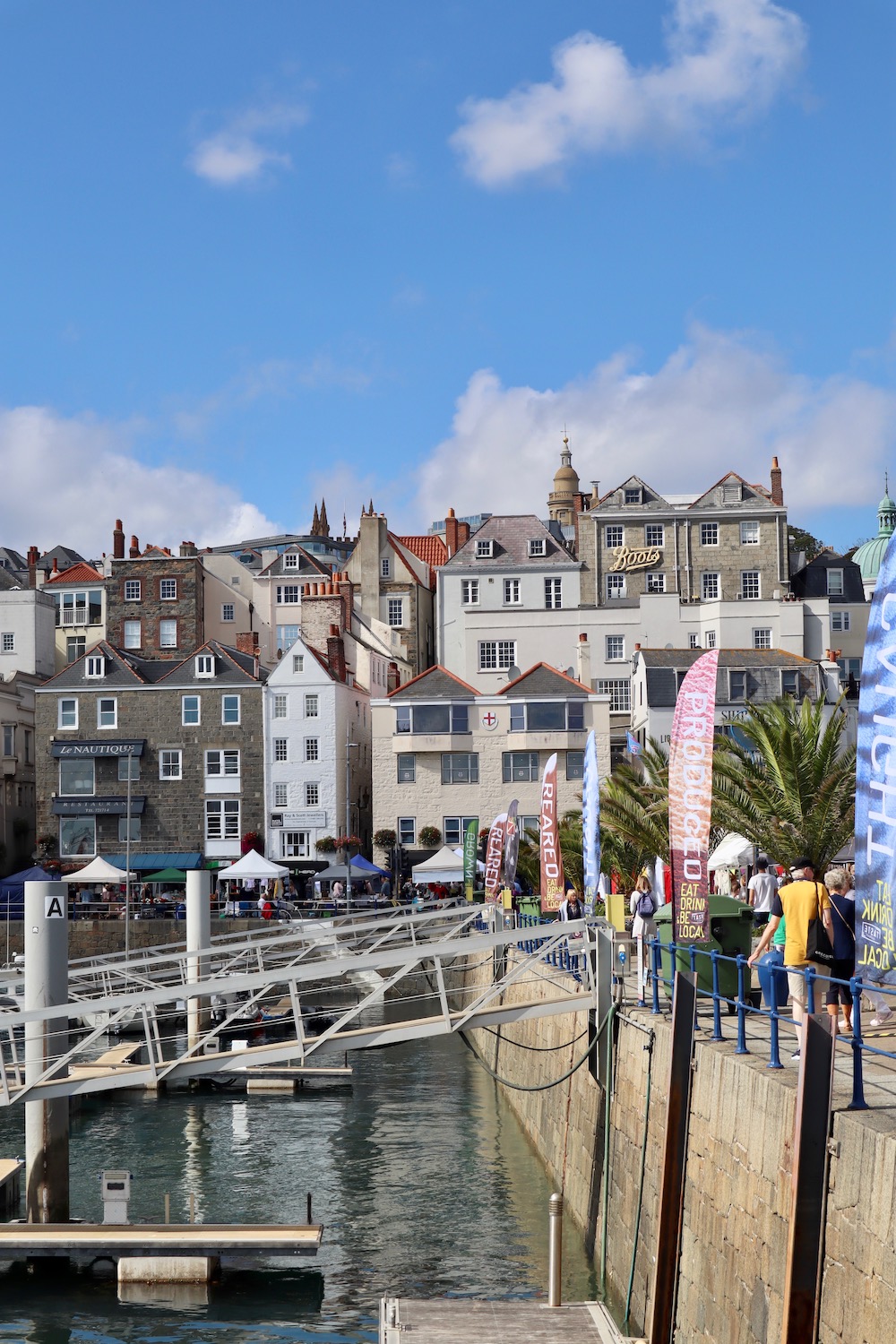 Visit Guernsey's beaches
There are lots of beautiful beaches on Guernsey. I hear Cobo Bay is one of the best!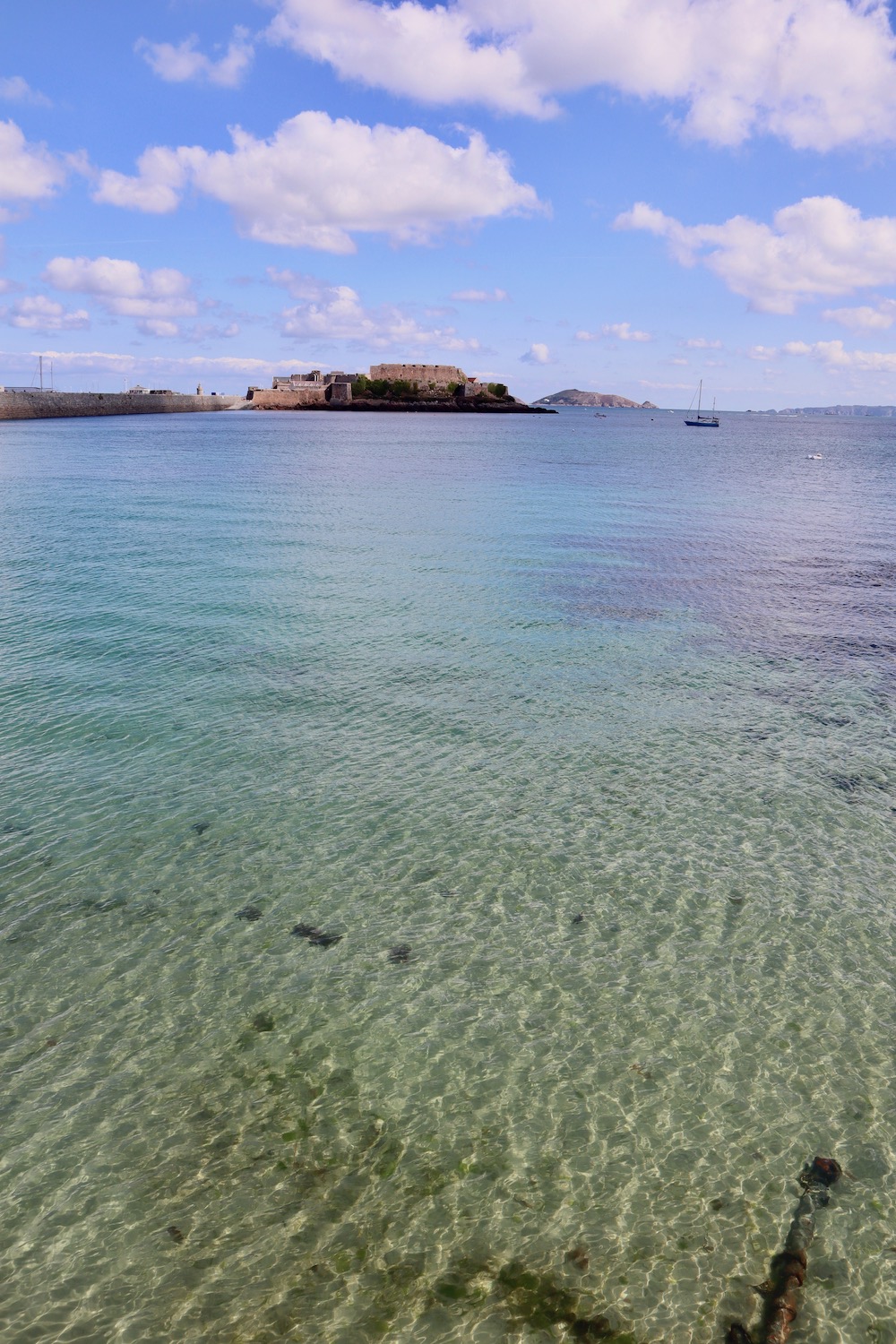 Visit the neighbouring islands
It's quick and easy to hop on a ferry to one of Guernsey's neighbouring islands. Many people hop on over to Sark which is a 50 minute ferry ride away and is known for its white, sandy beaches. Sark is often considered to be the nicest of the Channel Islands and looks beautiful.
Visit (and climb) Victoria Tower
While we saw Victoria Tower from our tuk tuk tour, we didn't have time to climb to the top.
This is where you'll get the best views in the city but it's also an unusual one because you have to collect the keys from the museum in Candie Gardens!
There are 99 steps to the top and you'll enjoy incredible views over Guernsey.
Wander around Candie Gardens
The Victorian Candie Gardens are spectacular and they're just a short walk from St Peter Port. The gardens were established in 1894 and they're still free to enter today.
Visit the German Underground Hospital
The German Underground Hospital was the largest WW2 structure on the island. There are 75,000 square feet of tunnels and it's a eerie and heartbreaking place to visit but a vital reminder of the German occupation on the island.