In today's post I want to tell you about my recent cruise aboard the Sky Princess! This was a magical journey and boarding the ship was so exciting. This was my first time cruising from the UK and I loved the ease and simplicity of it.
My trip with Princess Cruises was a media trip but, as always, all thoughts and opinions are my own. Here's my experience of cruising from Southampton and my first impressions boarding the Sky Princess.
*****
Cruising from Southampton
If you ask many people, 'What's the worst thing about travelling?' I'm sure many would respond with, 'Flying!'
For some people it's the fear of flying but for many of us it's purely the hassle of it.
For the past few months, UK airports have been a nightmare. So if there's any way to have a great holiday and bypass the stress of the airport then I'm here for it!
And that's exactly what I did with my latest trip….
Cruising from the UK was a new experience for me and, wow, what a game changer. I've been on several cruises in the past but last week I took my first cruise from the UK.
I boarded the Sky Princess, one of the newest additions to the Princess Cruises fleet, in Southampton on England's south coast.
From Southampton we travelled to Guernsey, La Rochelle in France, Bilbao in Spain and then La Coruna in Spain before returning to Southampton. It was a 7-night trip with 2 days at sea and it was incredible.
Here's a link to the exact cruise I did but it's departing in 2023.
I really enjoyed cruising from Southampton because it just meant the start of the trip was so easy and stress-free. In the past I've had to fly to my destination to begin a cruise but cruising from the UK was wonderful. There was no extra complication with catching flights, which can be stressful with delays, security, checking-in luggage and…well just general airport stressyness!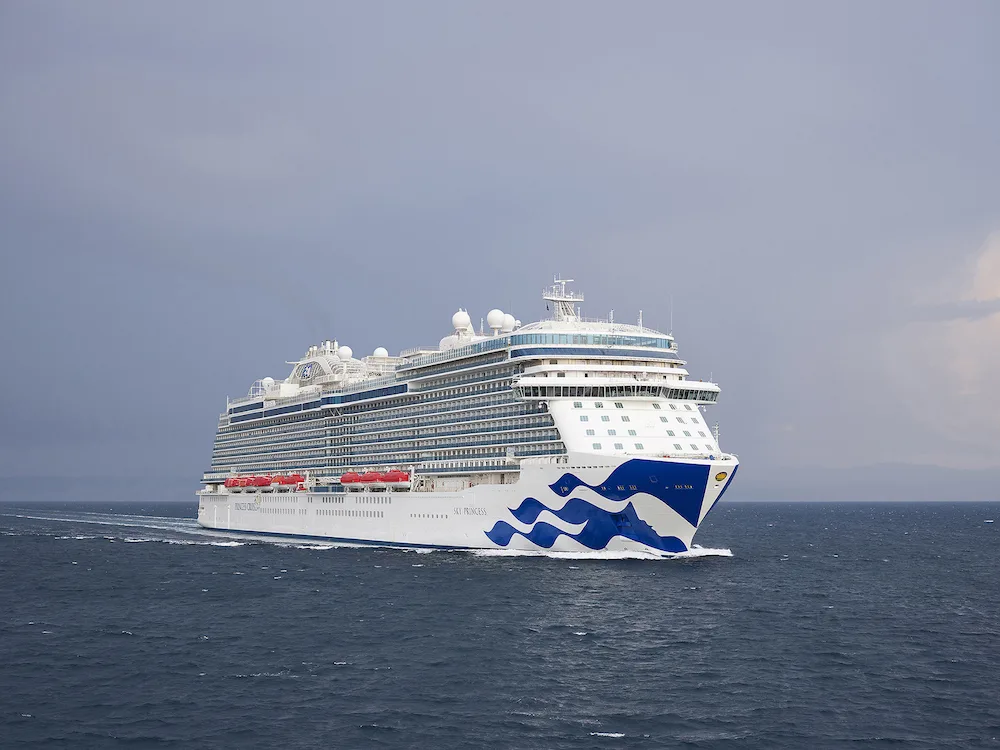 Getting to Southampton Cruise Terminal
I live near Chester so I took the train down to Southampton the night before and stayed at a Premier Inn. The ship didn't depart until 4pm so I would have had time to travel down in the morning but I like to be prepared!
It took 5 hours on the train and my tickets cost £40 each way. My hotel was a little more expensive than usual because The Boat Show was in Southampton that weekend but a Premier Inn in Southampton usually costs about £60 a night.
Driving could have been an option too as there is plenty of parking near the cruise terminal or in Southampton city centre. Parking is fairly cheap and is a cost effective option if you have 3-4 people, but as I was travelling alone I found trains to be much easier and cheaper.
I also love travelling by train. I find it really relaxing and I love to get comfy with a good book or a Netflix series on my iPad and I can just sit and enjoy the journey.
My friend was travelling down to Southampton from the Peak District and she took the train the morning we were departing and had plenty of time.
Boarding the Sky Princess could not have been easier
I met my friend, Jen, who was joining me for the cruise at the train station and we headed straight outside to a queue of taxis waiting to whisk cruise passengers to the ship.
We ended up in a large 6-seater taxi so a couple in the queue behind us jumped in too.
This couple had travelled down from Manchester so we'd all come from the same direction!
They'd told us they retired young and took about 8-9 cruises every year so they were absolute cruising pros in my eyes! This is something I'd previously noticed with cruisers. People who love cruises, really love cruises!
We arrived at the cruise terminal where we quickly handed over our luggage.
The first thing I noticed was how smooth, quick and efficient everything was. I was expecting it to be like an airport where there'd be long queues and stressful security but it's all so well organised.
We'd already checked in via the Medallion app so we could see our stateroom number on the app. We told the number to a guy who quickly tagged our bags and whisked them away (our bags joined us in our room about 45 minutes later).
We then walked through to get our Medallions.
What is the Medallion on Princess Cruises?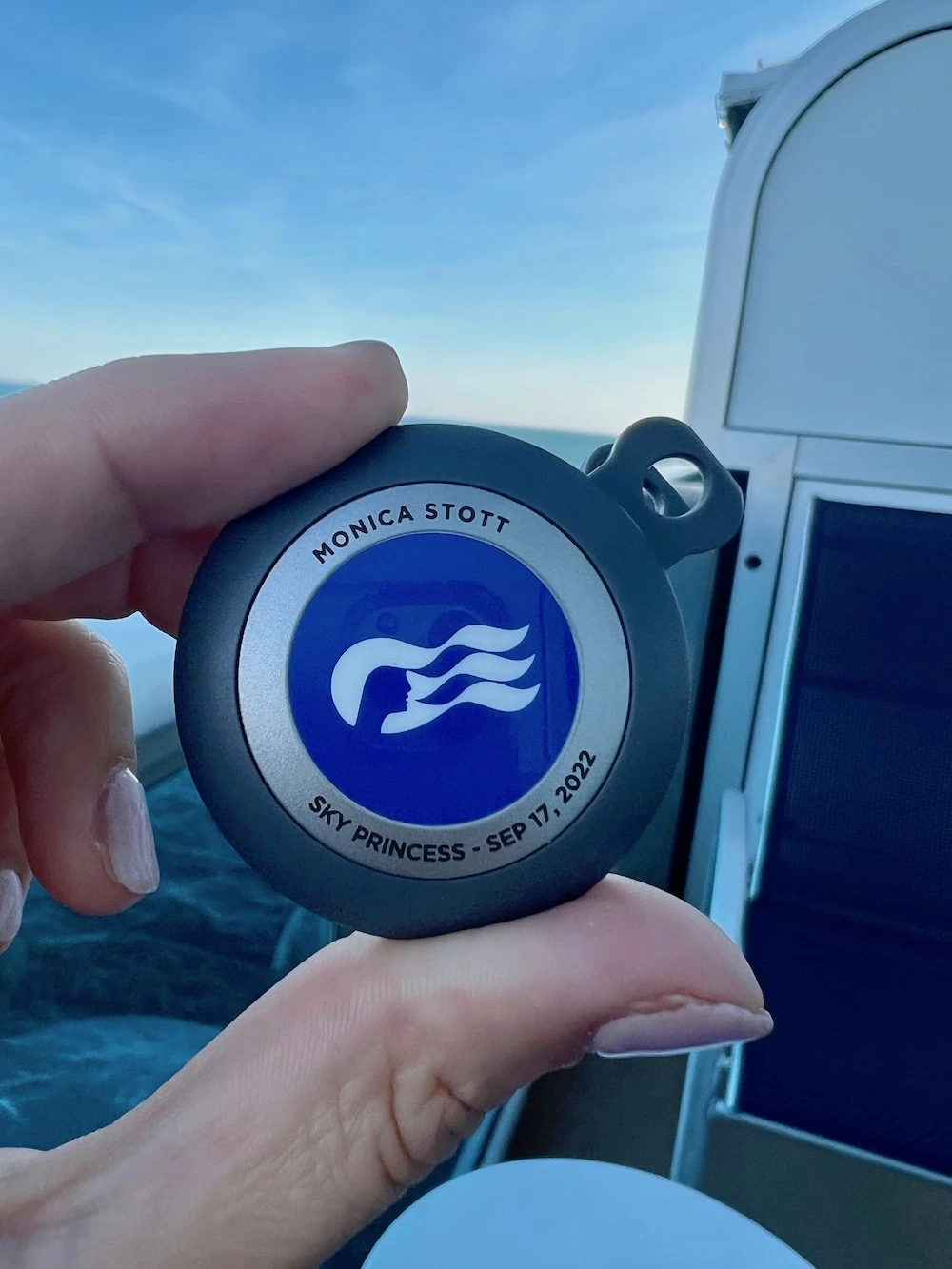 The Medallion is a wearable device all guests are given when they board a Princess Cruises ship.
It's a clever little gadget that is used as your ID to board the ship, unlock your room, pay for anything and check-in for any meals.
It holds your digital identity and means you don't need to take anything out with you when you're out and about on the ship. It comes on a lanyard but you can get other things to hold it such as a watch-style strap. I opted for a clip so I could clip it to whatever I was wearing and it was really nice not having to bother with a handbag because my Medallion was really all I needed.
The Medallion makes embarking and disembarking the ship really easy as you simply tap it each time you get on and off. You don't need to bother with a passport (although I would take it with you just in case!) as all your information is on the Medallion.
The Medallion also helps staff on the ship see your personal preferences. If you have any dietary requirements then the Medallion will show them this!
It also has an OceanCompass on it to help you navigate the ship and (this is optional) you can use it to track members of your party. This would be great if you've got teenagers, elderly family members or you're travelling in a big group and like to know where you can find your friends.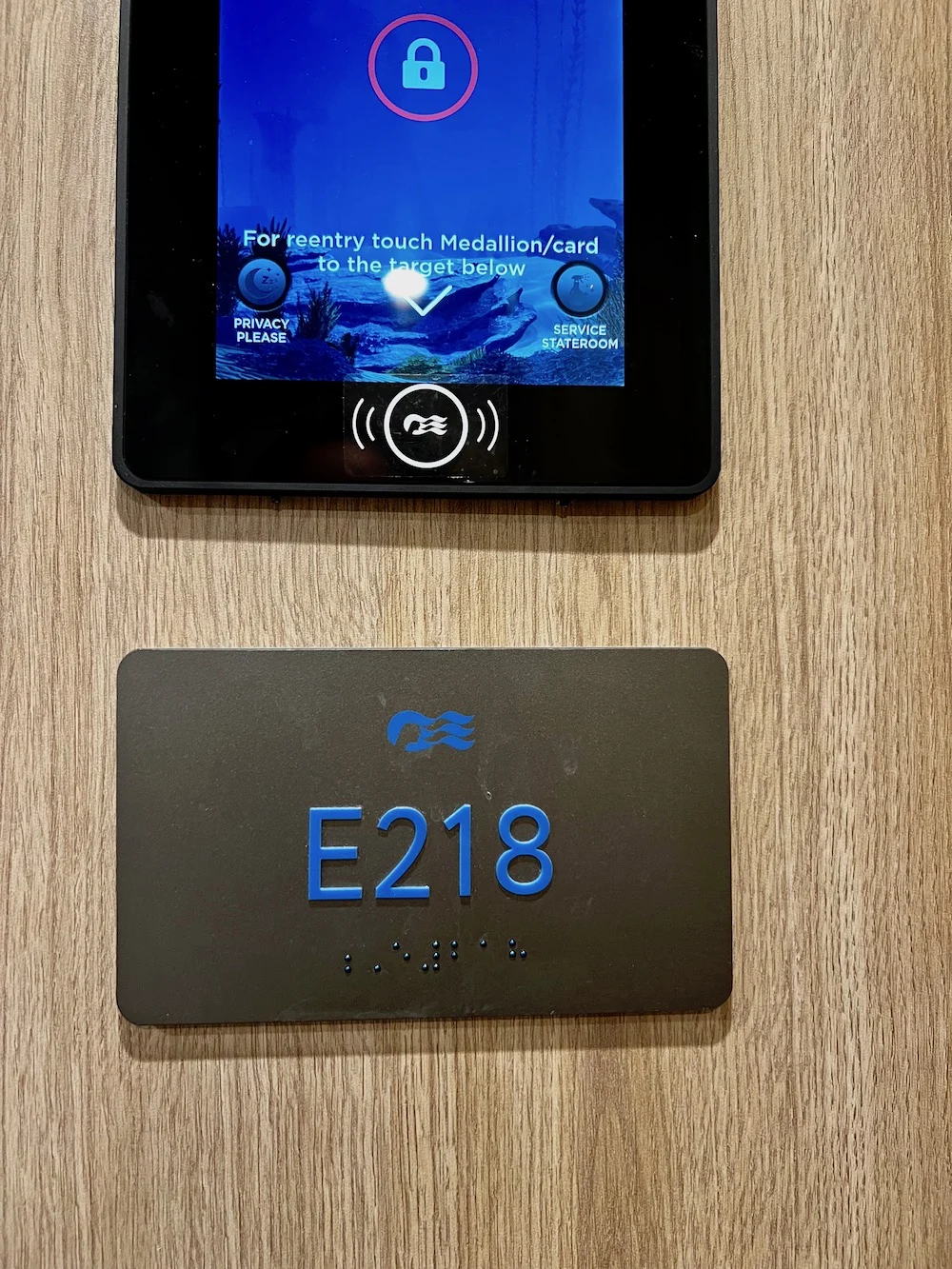 What about the Medallion Class App?
There's also an app for all Princess Cruises. Even if you're not a techy person I highly recommend downloading the app and learning to use it before you board the ship.
You can use the app to upload all your documents such as your passport and Covid pass so boarding the ship is quick and easy. It honestly took us less than a minute to check-in for the ship because we'd already filled in all our details.
The app has GPS to help you find your way around the ship and it's a paper-free way to see what's going on with updates about shows, meals, events, excursions and activities.
You can also use the app to order food and drinks, which is a nice touch but we often found it to be faster to nip and get things for yourself.
Boarding the Sky Princess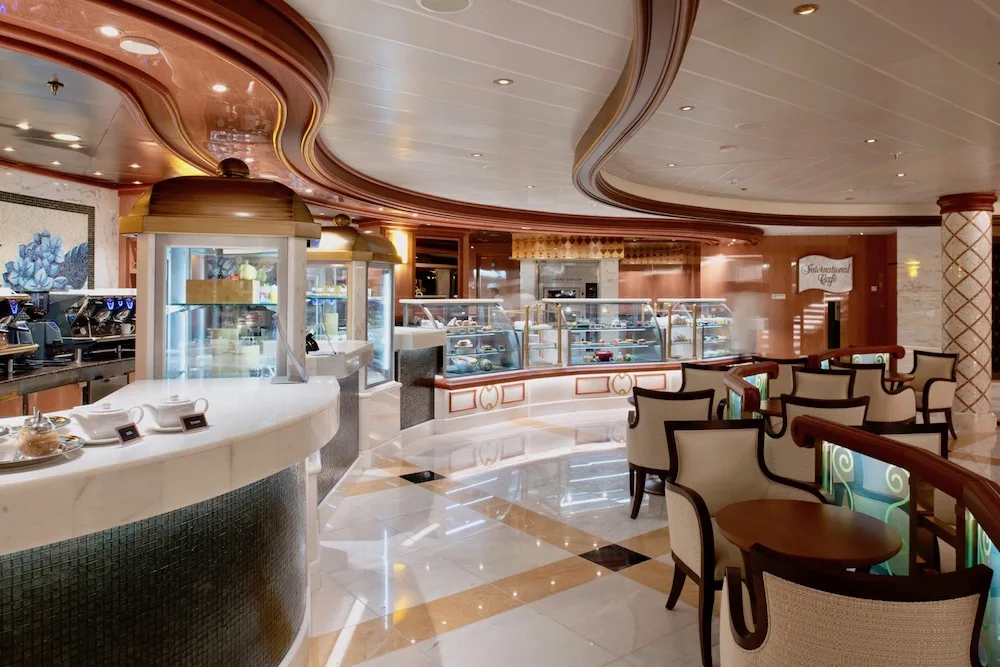 Jen and I showed our passports and Covid pass and then we strolled onto the ship. It was all so simple!
It's a magical feeling as you step onto the ship. You're instantly transported from a dock onto this luxurious resort where everything is plush and glittering. I felt like a child, dazzled by the lights and the grandeur and the decor and I just wanted to run around and explore!
We decided to head straight to our room to dump our handbags and travel clothes. I suddenly felt underdressed in my jeans and trainers and my bulky autumn coat. There was no need for chunky jumpers where we were going!
As we approached our room we were greeted by Deedee who was our room attendant and would be looking after us for the week.
Deedee gave us 10 minutes to get settled before bringing us a glass of fizz which we enjoyed on our balcony in the sunshine.
What a way to start a holiday!
We hadn't even left the dock yet but I instantly felt a million miles away as the sun shone on my face and we excitedly chatted about the week ahead.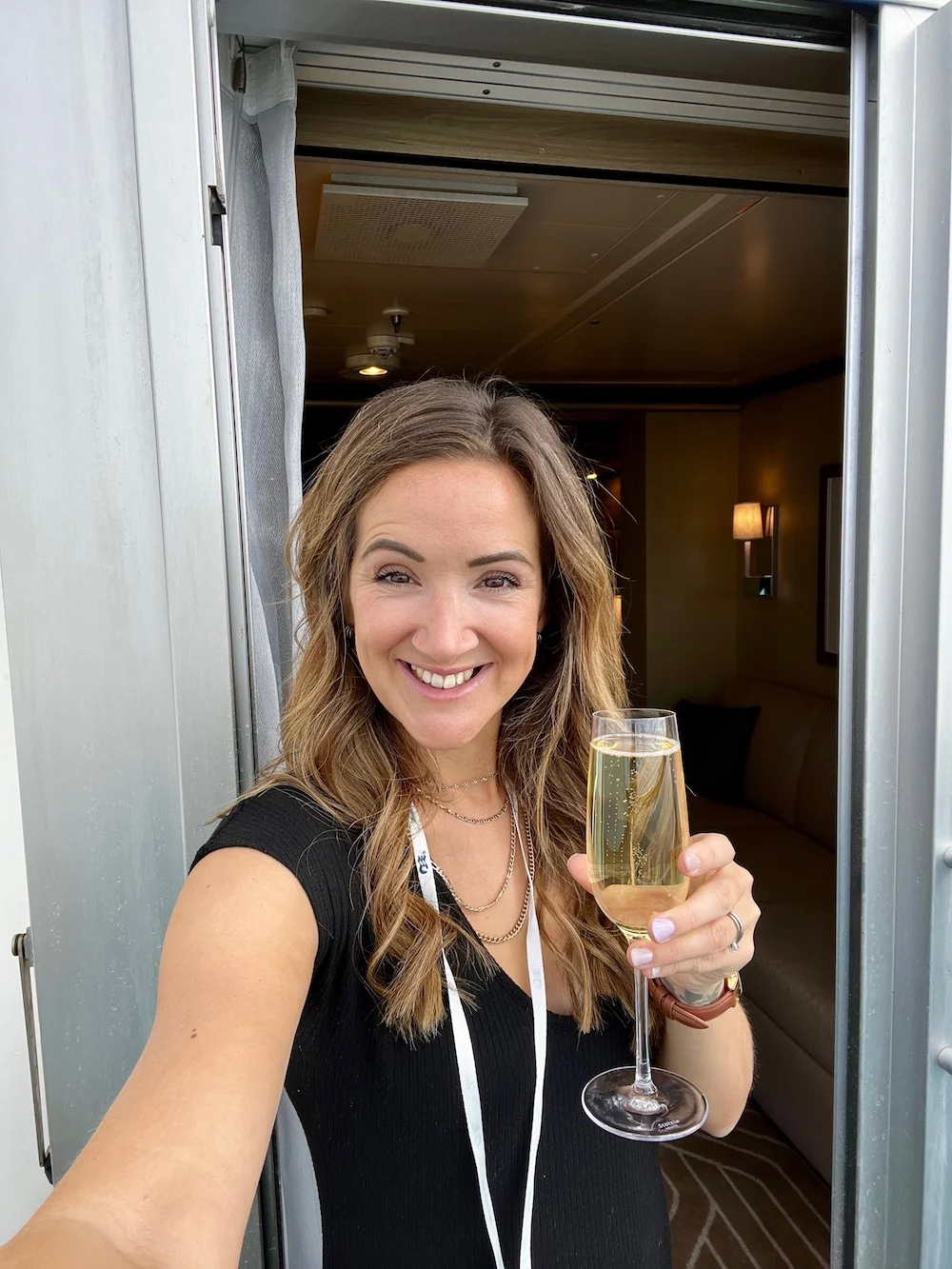 Mini Suite onboard the Sky Princess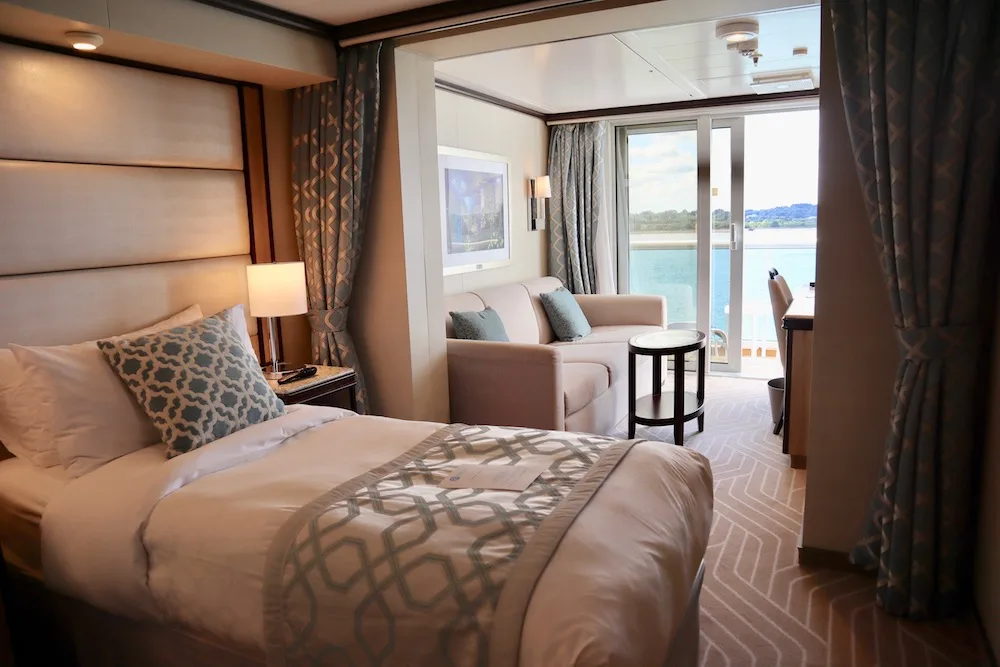 We had a gorgeous Mini Suite while we were aboard the Sky Princess.
There are lots of options when it comes to choosing your stateroom. You could have an interior room, an oceanview which has a big window, a balcony room, a mini suite or a suite.
The mini suite is a great option if you'd like a bit more space or if you're travelling with children or friends. The large sofa bed can be pulled out to accommodate two more guests.
As it was just the two of us, we really enjoyed having this extra space and we'd relax here before going out for dinner each evening.
Mini suites also have a more luxurious bathroom with a shower over the bath and plenty of space for getting ready!
We unpacked our bags (there was more than enough storage space in the dressing area) and made ourselves at home. We finally tore ourselves away from our room to explore the ship.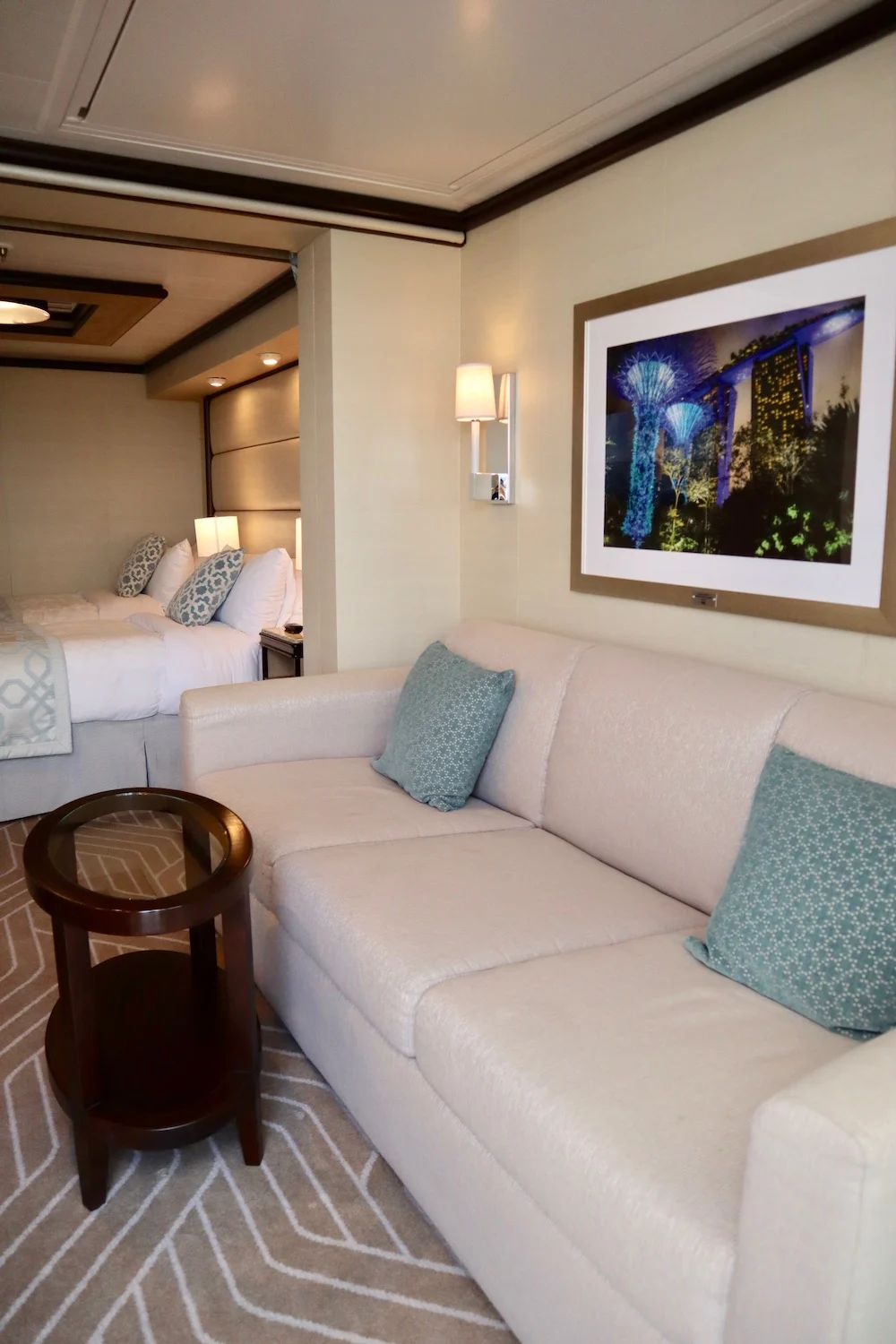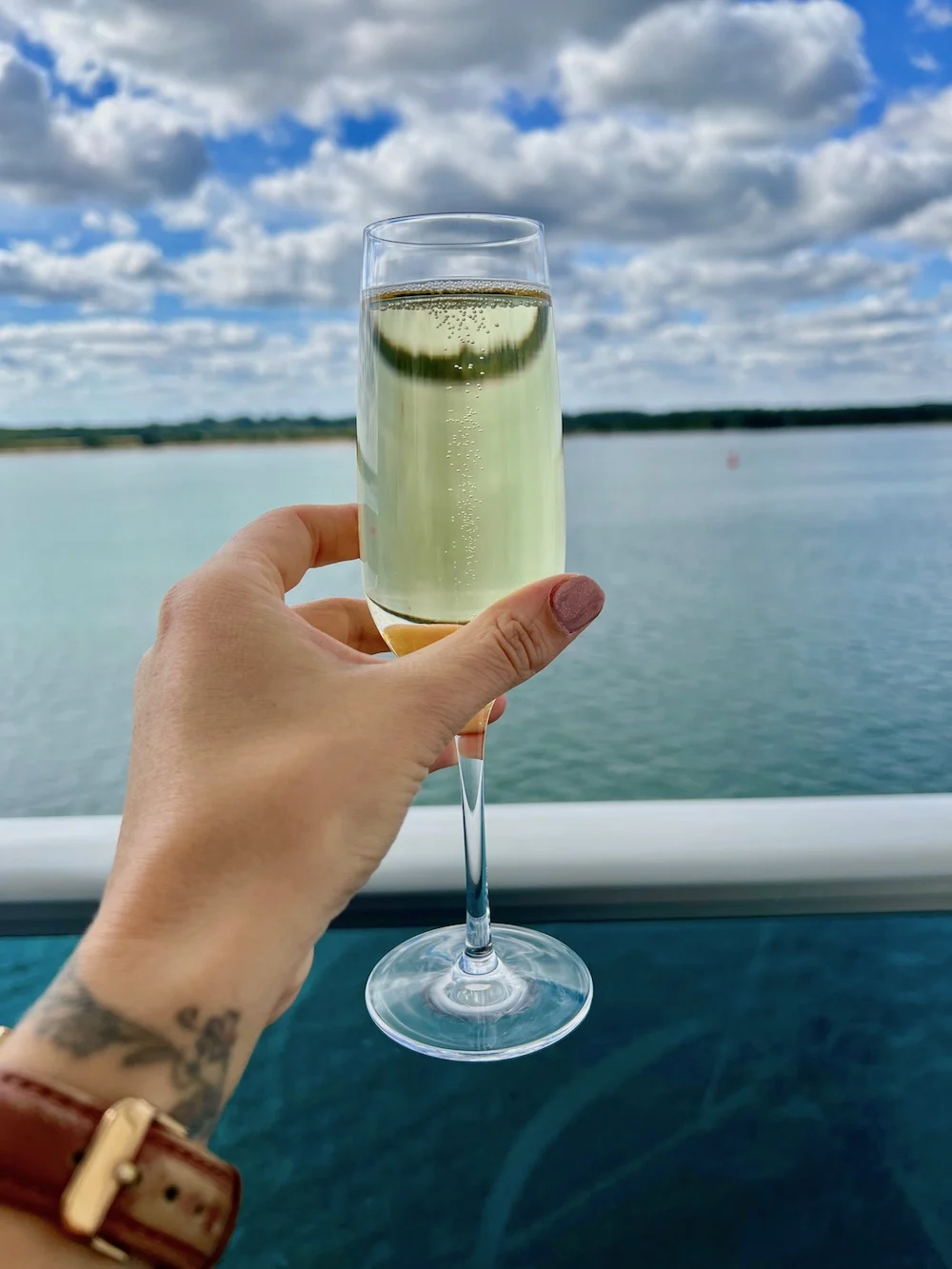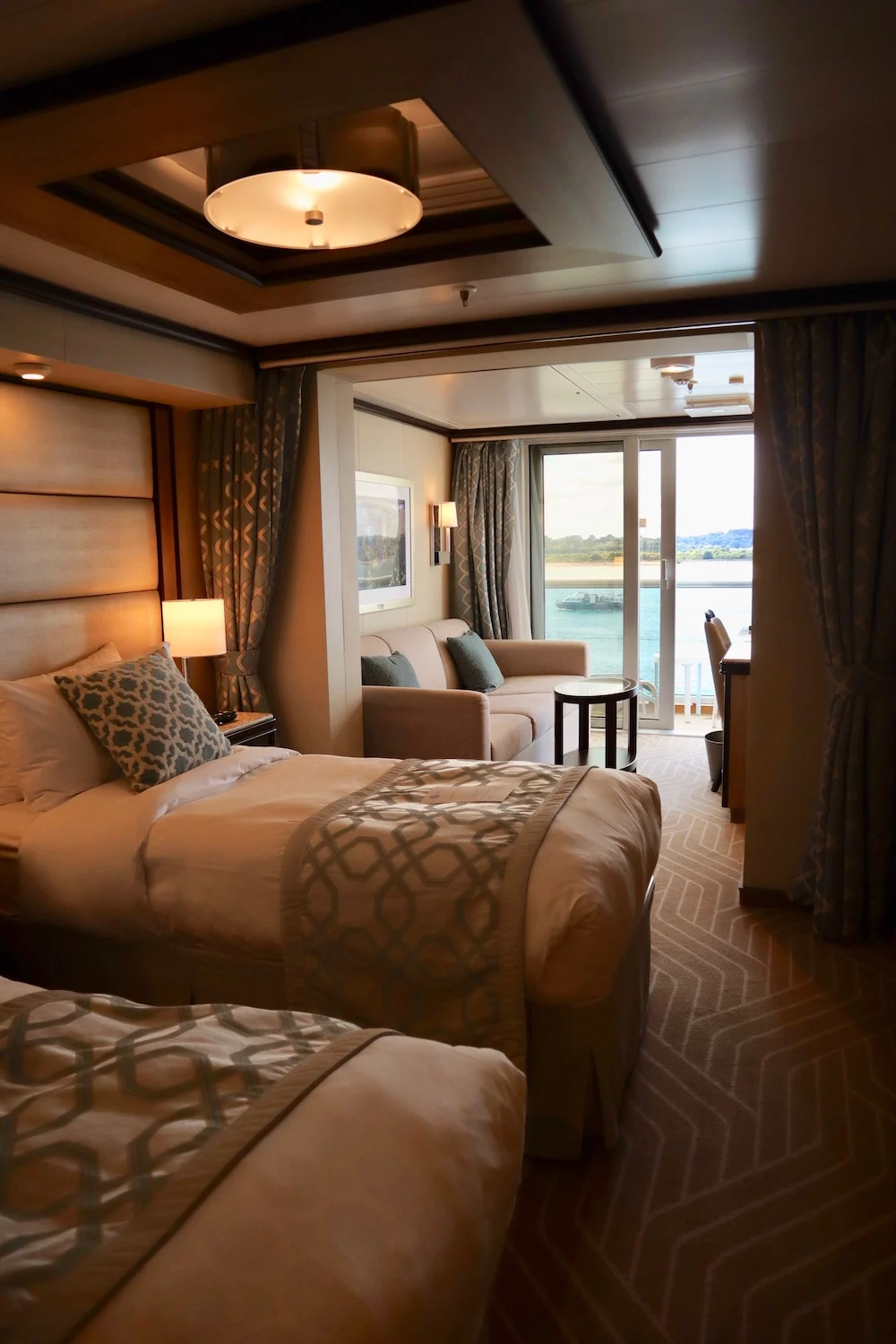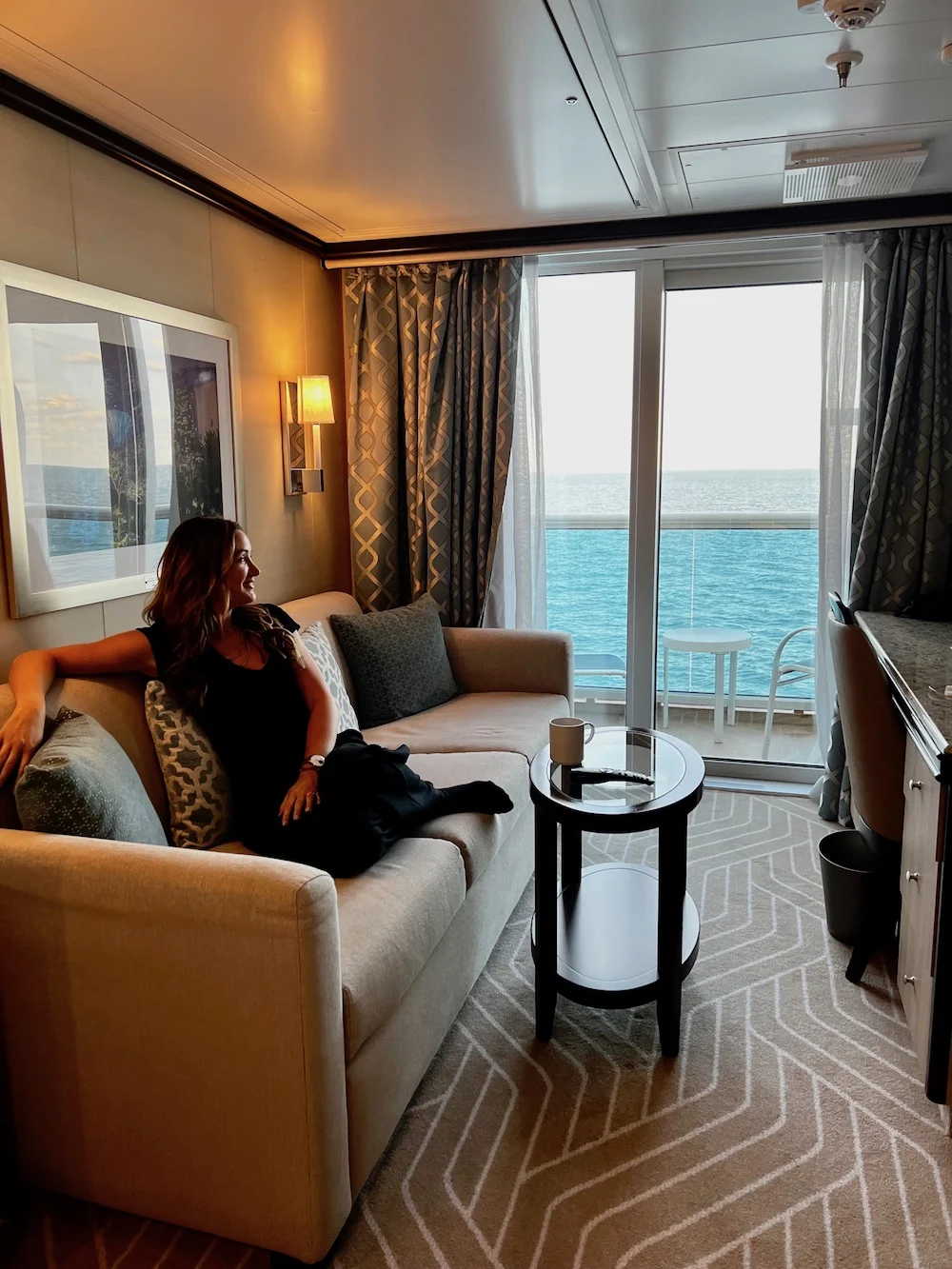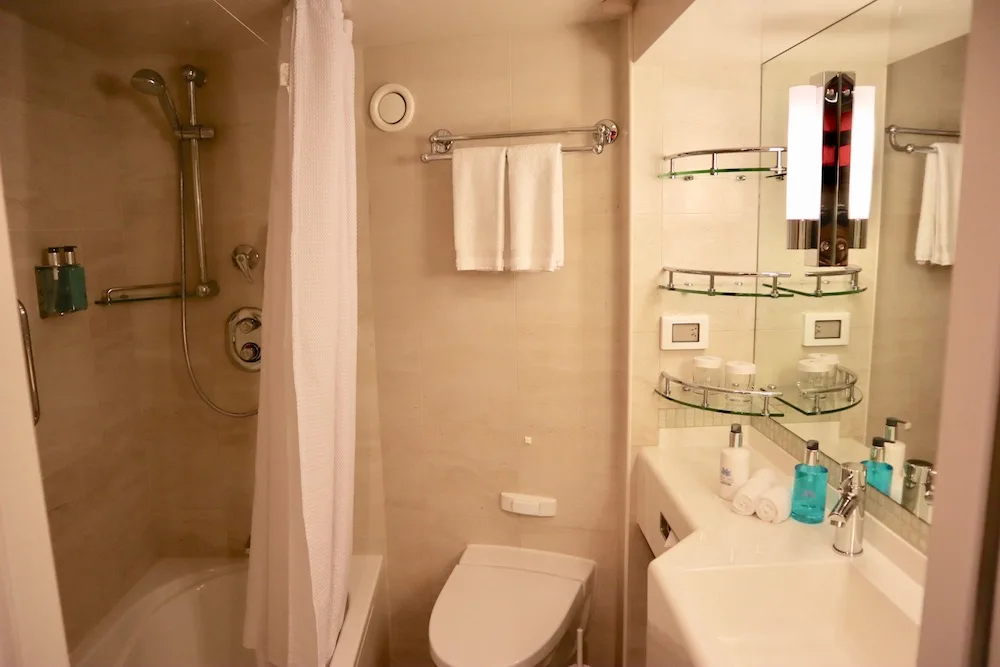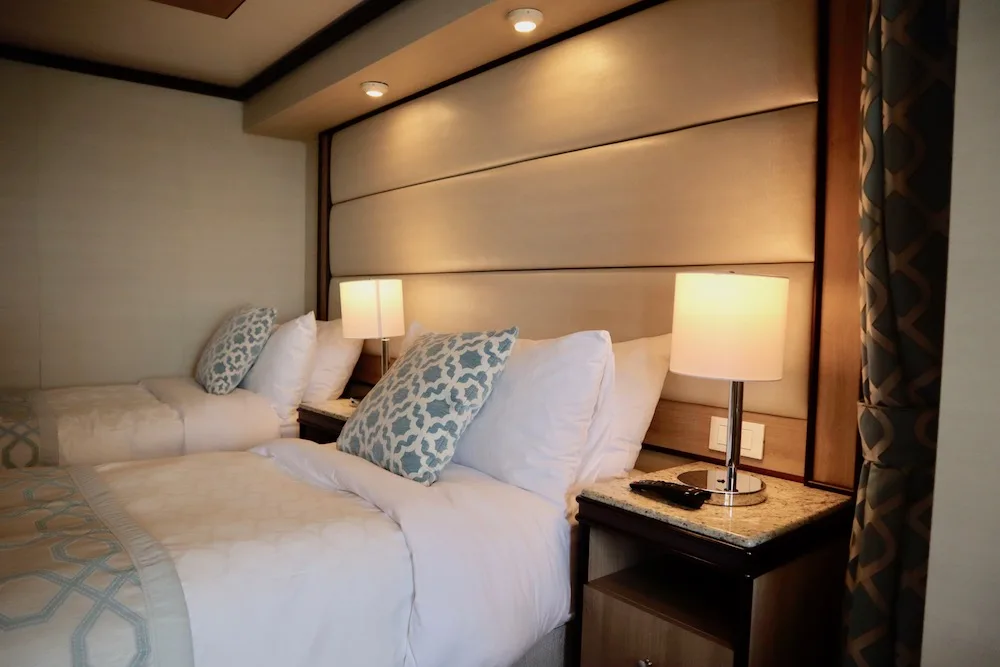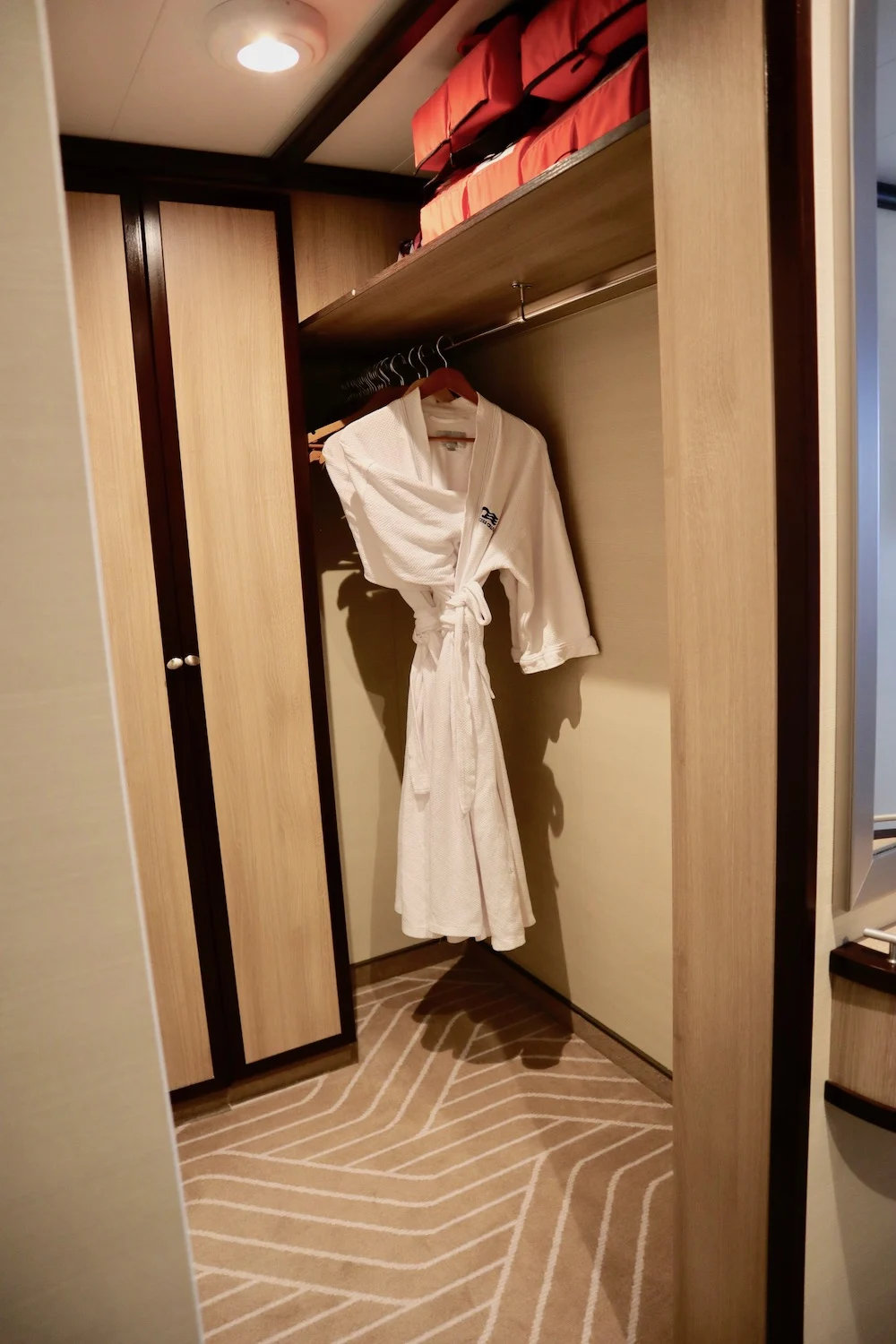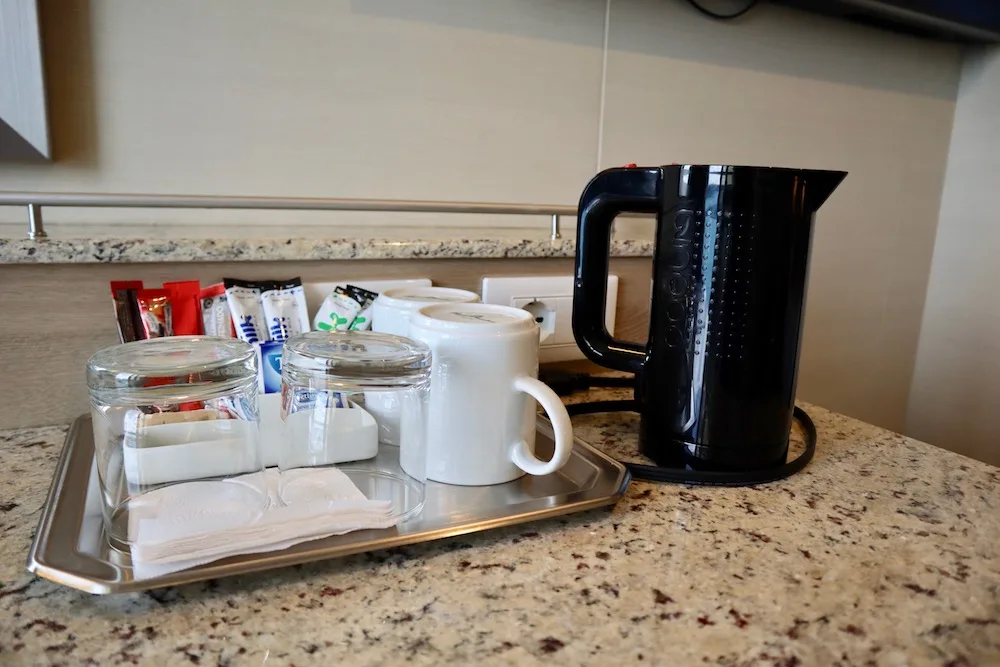 Travel Hack Tip
My top tip for any cruiser, whether you've taken 50 cruises or it's your first one, is to spend plenty of time exploring the ship when you first arrive.
The ship has so many little areas, I often end up finding my favourite spots on my last few days!
I was lucky enough to have a little tour around the ship and discovered hidden bars, secret swimming pools, tucked away cafes and private little areas no one else ever finds.
Of course, these aren't actually 'secret' and you can find them using the Medallion Class App but there's so much to see on the ship that it's easy to miss them for days!
Put your comfy shoes on and take a big walk around the whole ship.
Explore it from top to bottom, front to back and keep your eyes peeled for hidden areas! You'll probably get lost but you can't go far.
One of my favourite things about the ship is the way each bar, cafe, restaurant and entertainment space can have such a different atmosphere. One bar can feel sophisticated and relaxing and then you walk to the next and it's lively and bustling. In the next you might find a comedy show, in the next there's a dance performance and in the next you'll find people sitting quietly sipping their tea and reading their books.
We took a look at the swimming pools and the gym, many of the restaurants, the spa, the sanctuary, the hot tubs, the theatre, the shops and eventually found ourselves upstairs in the buffet where a well earned-lunch was needed!
We could have spent hours exploring the ship but we headed up to the Sky Pool Bar for the Sailaway Celebrations at 4pm.
It was a big party up here as everyone relaxed and got into the holiday mood. We had a few cocktails and cheered with the other guests as the Sky Princess sailed away from Southampton and out to sea.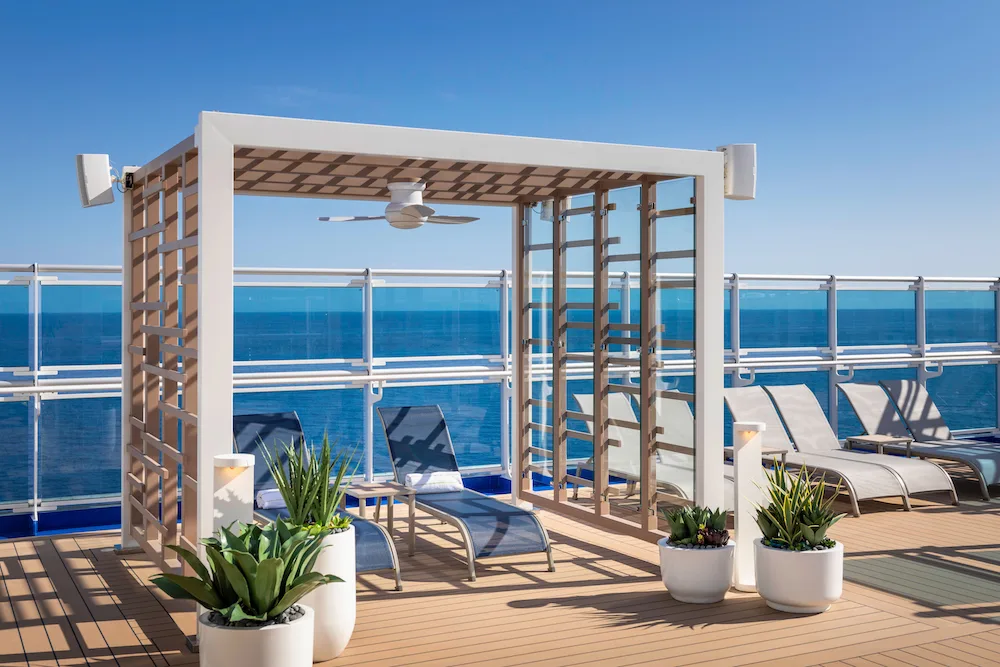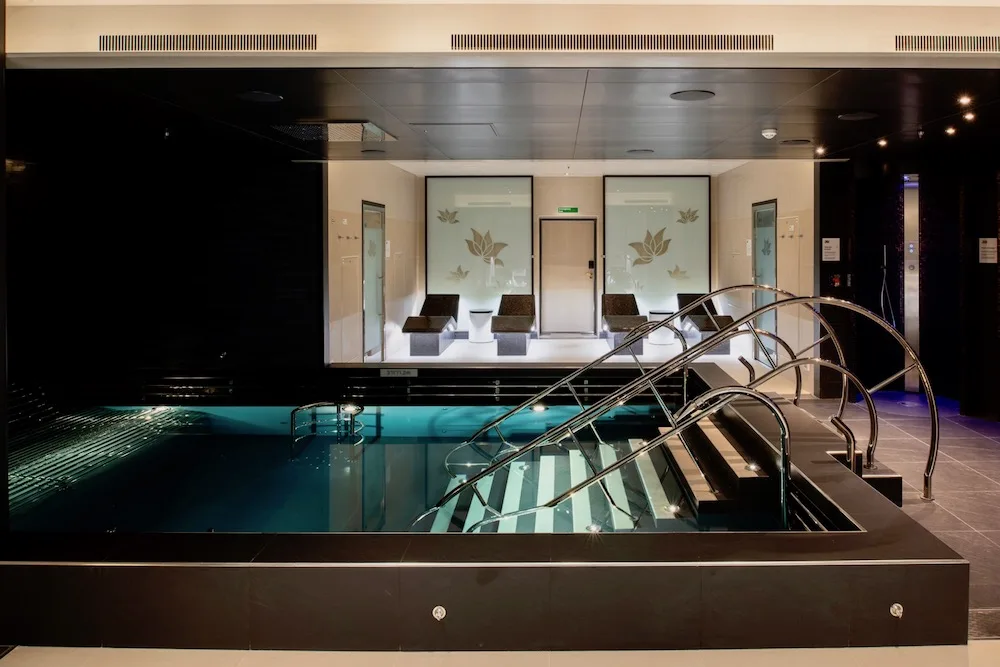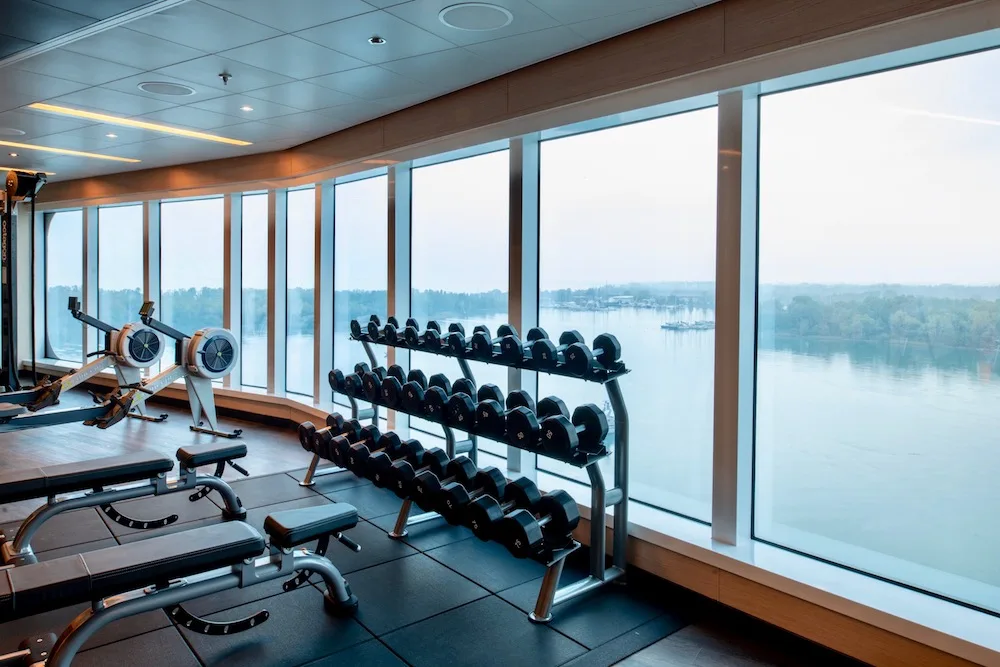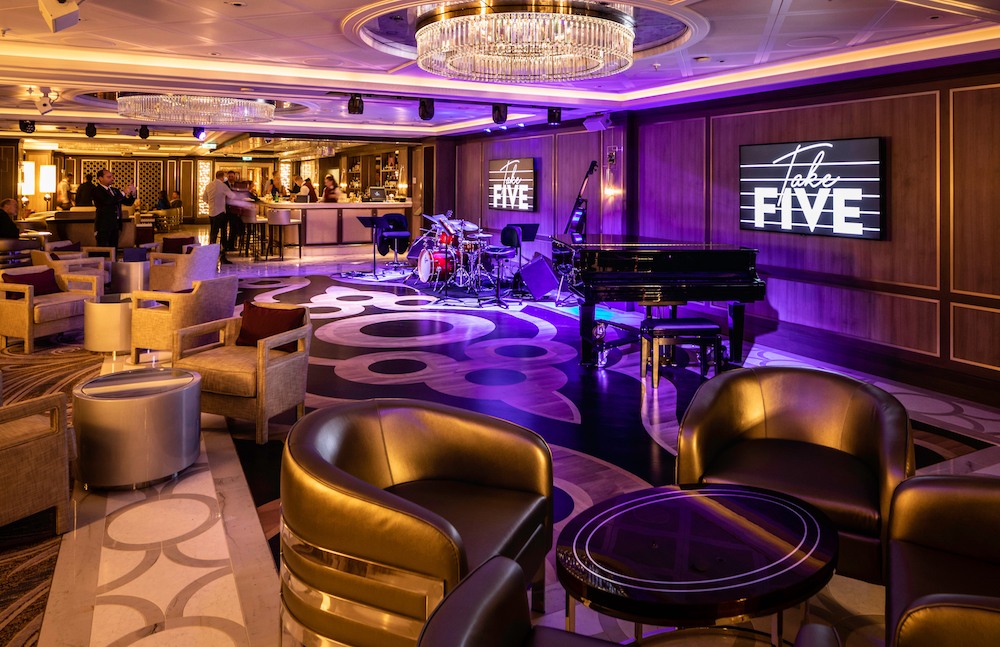 Useful links
This is the exact cruise I did, just departing in 2023
Here are all the Princess Cruises on the Sky Princess departing from the UK next year
Here's the Sky Princess homepage to find everything you need to know.
I stayed at the Premier Inn Cumberland Place the evening before departure and I definitely recommend it.
I use National Rail to find and book trains in the UK.
If you plan to drive to Southampton, you can book your car parking with CPS.
There's more information here about parking in the city centre (it's about £32 for a 7-day stay and then about £10 for a taxi to the ship)