There's a reason they call it La-La Land and that is, quite simply, because Los Angeles is crazy. Of course, I mean crazy in a good way but it's crazy all the same.
From the botoxed wannabes that strut along Holly Boulevard to the genuine celebs that hide in the hills, LA has always attracted interesting characters.
Many of these interesting characters call LA home so you'll find plenty of tours that take you to see the obscenely glamorous homes of celebrities.
This may be fun but I didn't want to just catch a glimpse of the jealousy-inducing homes, I wanted to find out how Hollywood became a magnet for the rich and famous. I wanted to learn about Hollywood's golden years when the likes of Marilyn Monroe and Charlie Chaplin walked the streets. I wanted to discover where these old-school celebrities really hung out and get a glimpse into the speakeasies and cocktail lounges where mobsters and gangsters ruled.
I decided to take Urban Adventure's Historic Hollywood Stars and Bars tour. I expected to find out more about these glamorous celebs but I hadn't expected to learn so much about LA.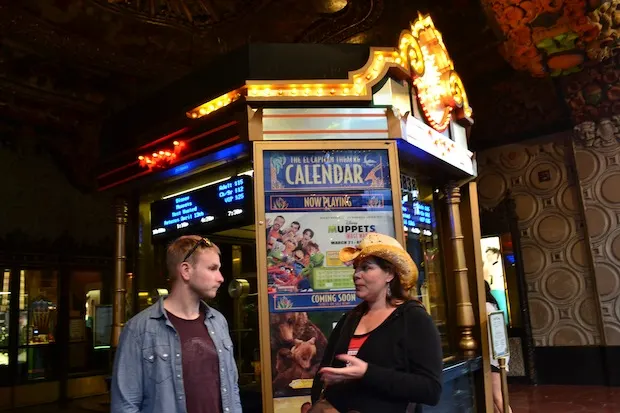 The Historic Hollywood Stars and Bars tour with Urban Adventures
We met our lovely guide, Brooke, on Hollywood Boulevard and discovered that my boyfriend and I were the only people booked on the tour. We were lucky enough to have Brooke all to ourselves for a private tour!
Snow White Café
Our first stop was Snow White Café, a small café/bar that I would have easily walked past without noticing. On first appearances it looks like a regular little bar but when I looked around I discovered why Brooke had brought us here. The walls were painted with Disney paintings and there's a mural painted by Disney's animators.
Charlie Chaplin originally owned the café and Walt Disney was a regular visitor, that's how the café got it's name.
Snow White Café began life as a waffle house and was a speakeasy during the prohibition. When alcohol was banned in the USA, small shops housed hidden rooms selling homebrew for the lucky customers who knew about it. These would become places to drink and gamble away from the eyes of the law.
Brooke told us that there's been a revival of speakeasies around the world due to our love for secrets and mystery. There are still little bars hidden behind unassuming doors or VIP areas ticked away in the back. You need to know the right people to find out about these places and Brooke seemed pretty well connected. We stayed at Snow White Café while Brooke filled us in.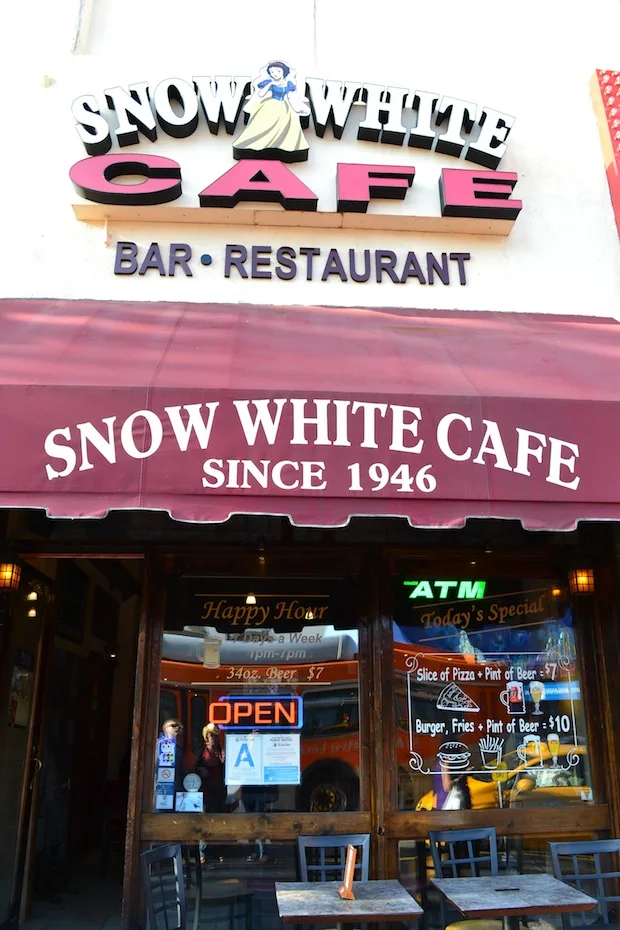 [divider type=""]
Musso and Frank's
Our next stop was Musso and Frank's Grill for a sneaky peak into the glamorous side of Hollywood. Again, this was the type of place you could easily walk past without noticing but once inside those historic doors it's like a different world.
Musso and Frank's looks like it's barely changed since 1919. Worn leather booths were crowded with chatting locals who sipped martinis and tucked into giant steaks. It was dimly lit but I could still see the intricate décor, original fixtures and famous bar and instantly felt like I'd stepped back in time.
The menu and many of the staff have barely changed since the restaurant opened and it's not uncommon to see elderly waiters serving cocktails in their red suit jackets and bow ties.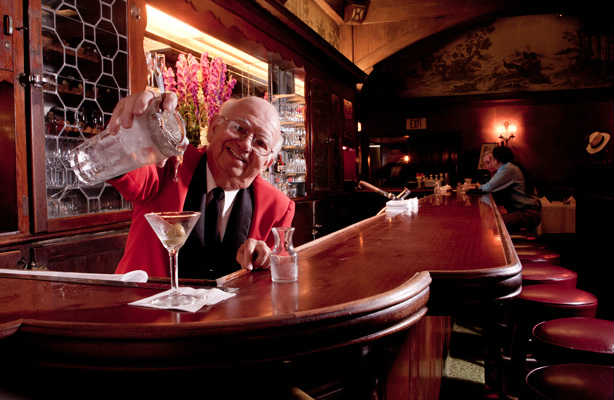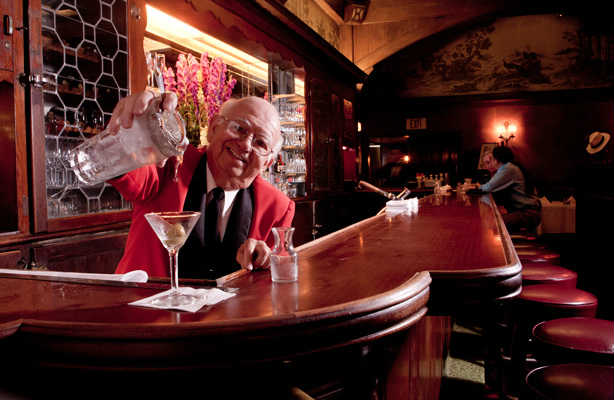 [divider type=""]
Boardner's
Boardner's opened in 1927 and was one of my favourite stops on the tour to see the dark and sultry side to Hollywood.
Described on it's website as, 'a simple tavern that is undeniably the site of a storied past and can, at any moment, transform itself into an oral library of booze lore and Hollywood secrets.'
You enter the bar into blinding darkness and we stumbled into a booth as though we'd been drinking all day when, in fact, we'd only been drinking for half of it. But if you are the all-day drinking type, this is the place for you.
With the gothic vibe, we sipped G&T's while Brooke told us about Boardner's spooky past.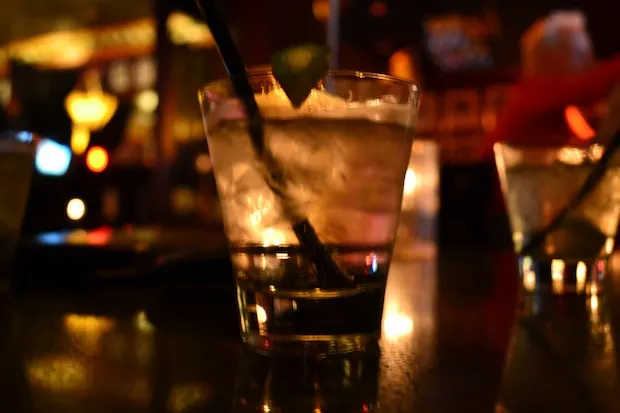 [styled_box title="Haunting at Boardner's" class=""]Elizabeth Short was last seen at Boardner's before she became the victim of one of America's most gruesome and publicized unsolved murders. She became known as 'The Black Dahlia' after was found sliced in half at the waist. She now haunts Boardner's as this may be the place she was abducted from.[/styled_box]
[divider type=""]
Miceli's
We stopped for a glass of red wine at Miceli's, Hollywood's oldest Italian restaurant.
Miceli's has become famous for being the home of the singing waitors and waitresses. Like many waiters in Hollywood, the original waiters at Miceli's were all striving actors who waited tables between auditions. As natural performers they would sing along to the pianist and take turns to perform. Before long, the waiters were as much of an attraction as the delicious Italian food and they've even attracted celebrities like JFK, Richard Nixon, the Beatles, Jim Carrey, Adam Sandler and Julia Roberts. Its tradition here to write your name on a wine bottle and Julia Roberts' bottle is hidden among the somewhere.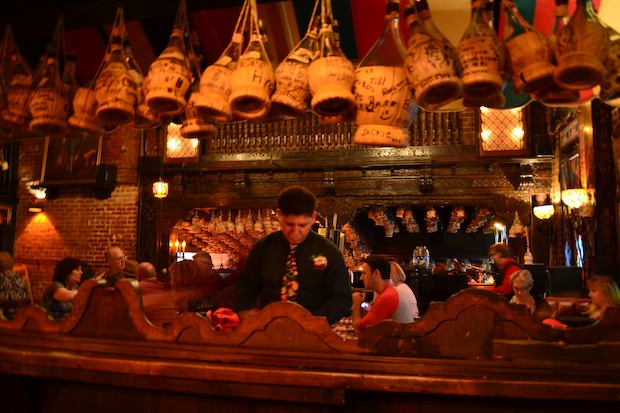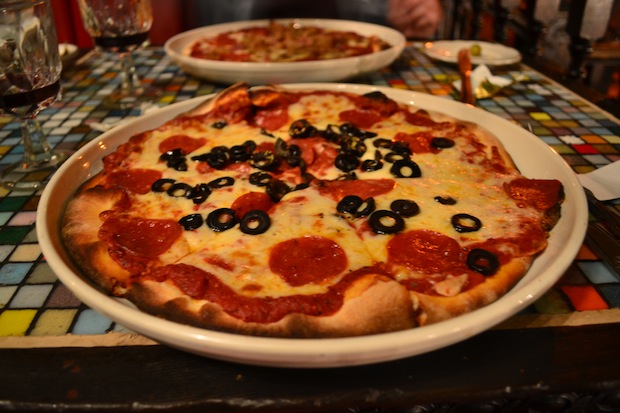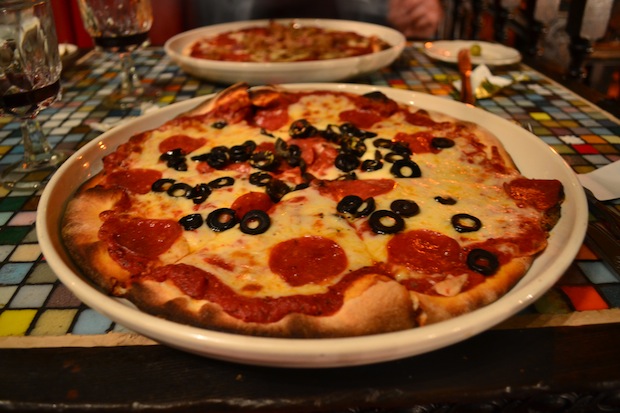 The wine and the atmosphere was so good at Miceli's that we headed back after the tour with Brooke for pizza and more wine and singing.
[divider type=""]
We then stopped at the very impressive Egyptian Theatre, the Pig N Whistle and the gorgeous Roosevelt Hotel. Other places that Brooke recommended but were too far away for tour were:
Yamishivo – An Asian style restaurant on the hilltop with great views over the city and delicious sushi and cocktails.
The Magic Castle – A unique Victorian style magician's club.
Massive thanks to Brooke and Urban Adventures for such a fantastic tour. You can find out more about the Hollywood Stars and Bars tour here.
I'd recommend taking the tour early in your trip to LA so you have time to take some of your guide's suggestions. I'd also recommend eating before you begin because you'll have a fair few drinks along the way. An empty belly + mixing your drinks + jetlag isn't good = A very sleepy blogger.