If I had to describe my perfect day at the beach it would include soaring temperatures, a cloudless blue sky and a golden beach. I'd want some gentle waves to splash around in and a refreshing breeze to keep me cool. This sounds idyllic but, let's me honest, this gets boring pretty quickly so I'd also want some hustle and bustle. I'd want a few bars along the beach playing my favourite tunes while serving icy beer and tasty snacks.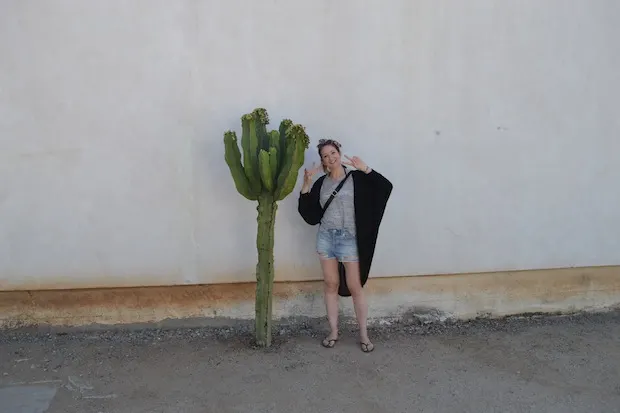 I'm a sucker for a good old fashioned beach day so I'd also want fairground rides, mini rollercoasters, candy floss and a never ending supply of ice cream.
At around lunchtime I get fed up of being sandy so I'd want a gorgeous park to relax in, maybe throw a frisby around but mainly to lay on the grass and soak up the sun.
I'd want the locals to be friendly and for the beach to have a vibrant vibe without being annoyingly crowded.
I can't spend all day in the sun so I'd also want something interesting close by to explore.
Towards the end of the day I'd want an epic sunset that could be enjoyed with a cold drink in one hand and my camera in the other.
I might be asking for quite a lot here but, as you may have already guessed from the title, I found it all in San Diego. Just take a look at the sunset from Glider's Point!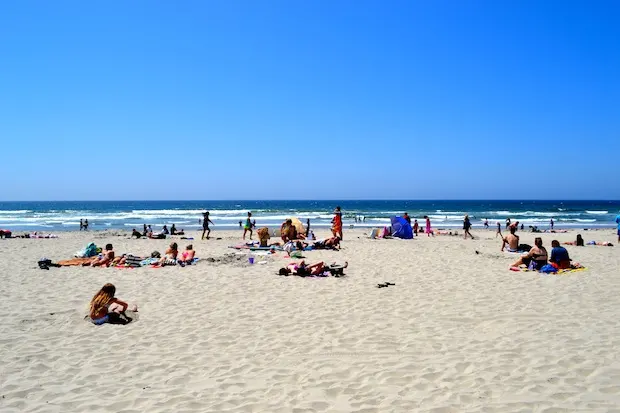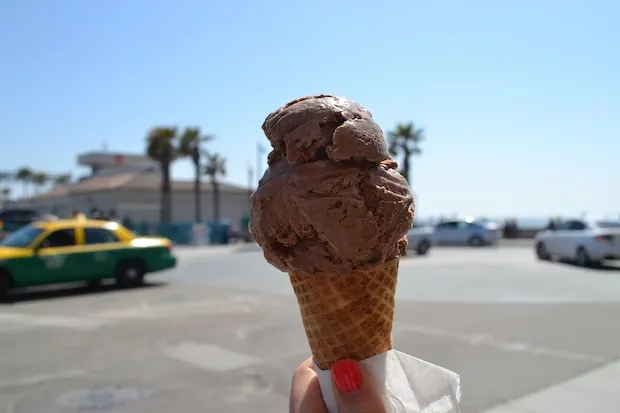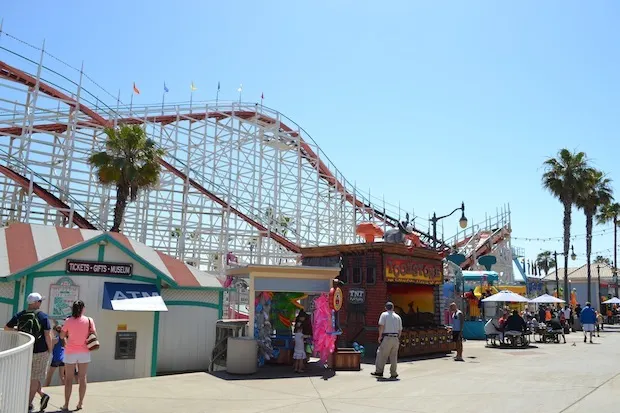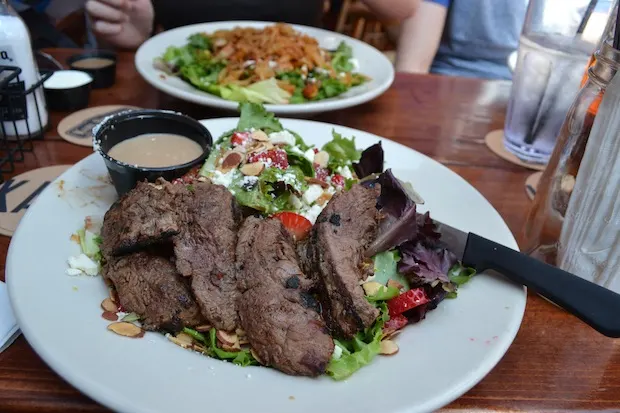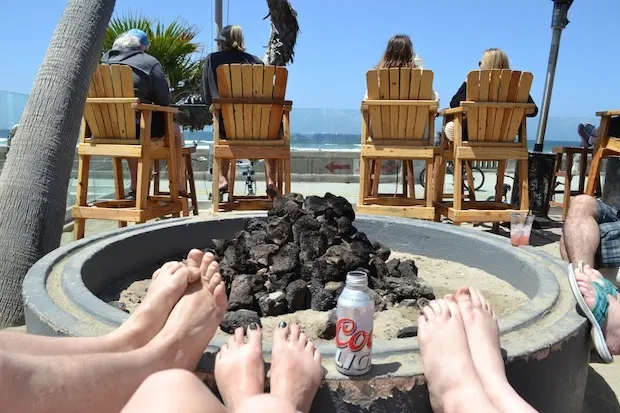 As if it wasn't hot enough already, this here is a fire pit on the beach. It's actually a genius idea because it keeps the wind off you without really warming you up.
It was just two weeks ago that I was enjoying this perfect beach day during the second day of my Trekamerica tour.
The tour began with a bang in LA and we drove to San Diego that afternoon. It's a short drive and took about 2-3 hours so it was the perfect amount of time for our group to get to know each other during the journey.
It was our first night camping so we set up camp and were soon huddled around the fire while we toasted marshmallows. If there is anyone out there wondering why on earth you'd go on holiday and camp, take a look at our camping spot…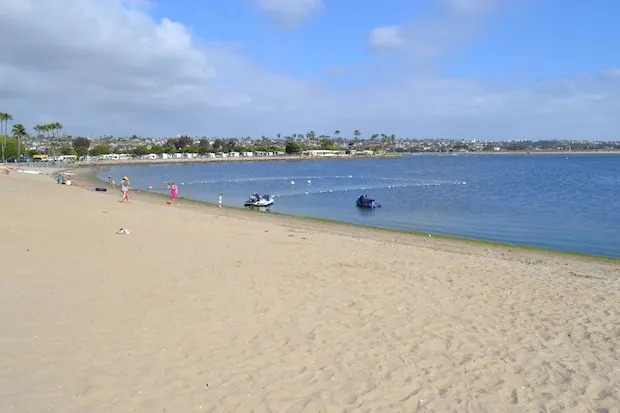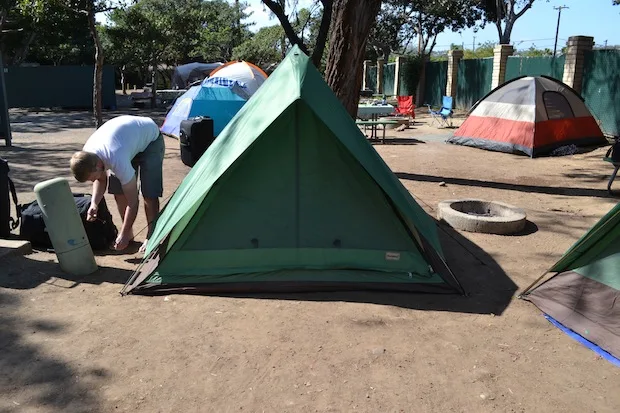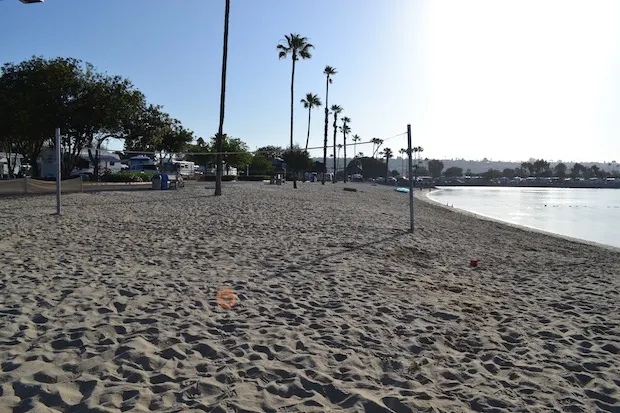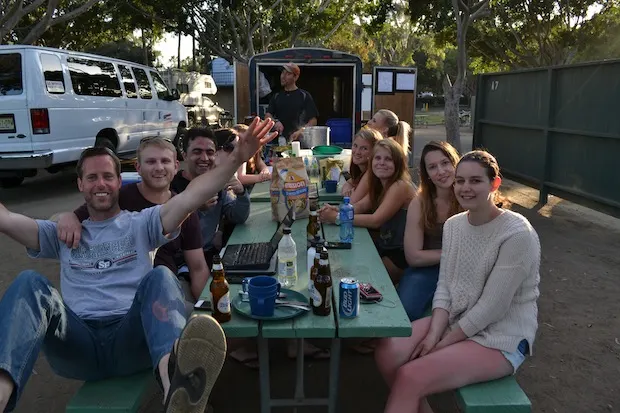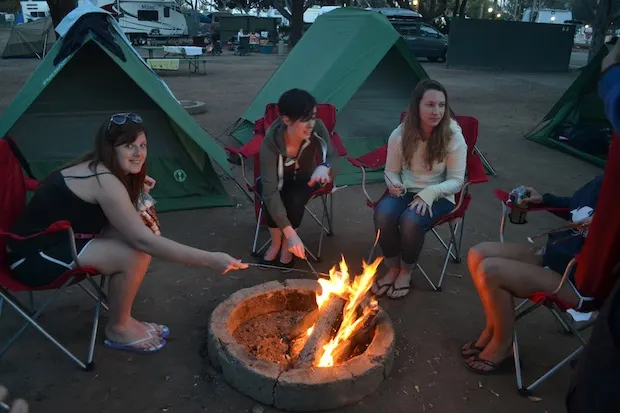 The campsite had two pools, a Jacuzzi, immaculate bathrooms, WiFi, shops, morning yoga and it was right on the beach. This is camping at its finest. If only it were like this in the UK.
We had two nights in San Diego and we spent our first night hanging out in the gaslamp area, which is a super cool area with lots of nice bars and restaurants. During the second day we had the perfect day at the beach that I described above and we also visited San Diego Old Town.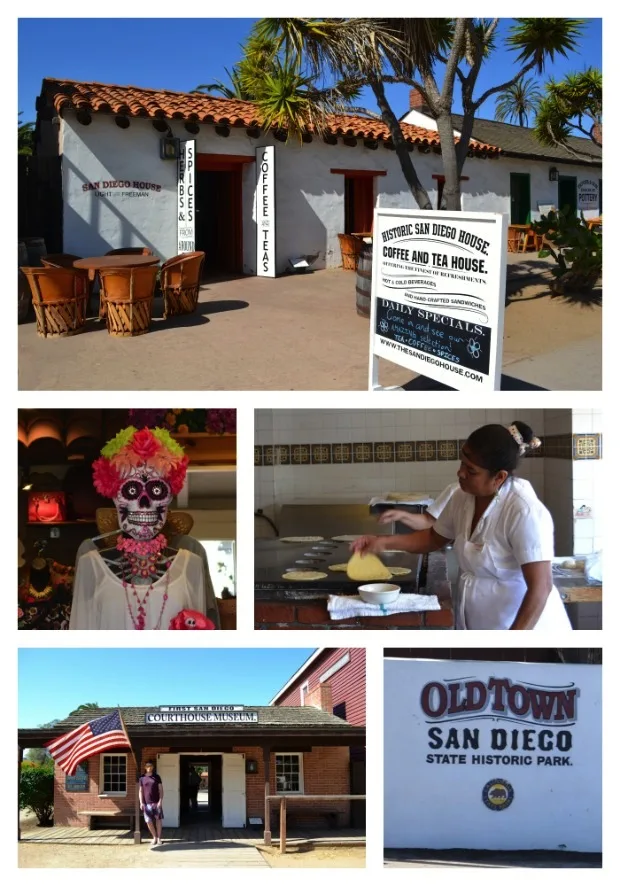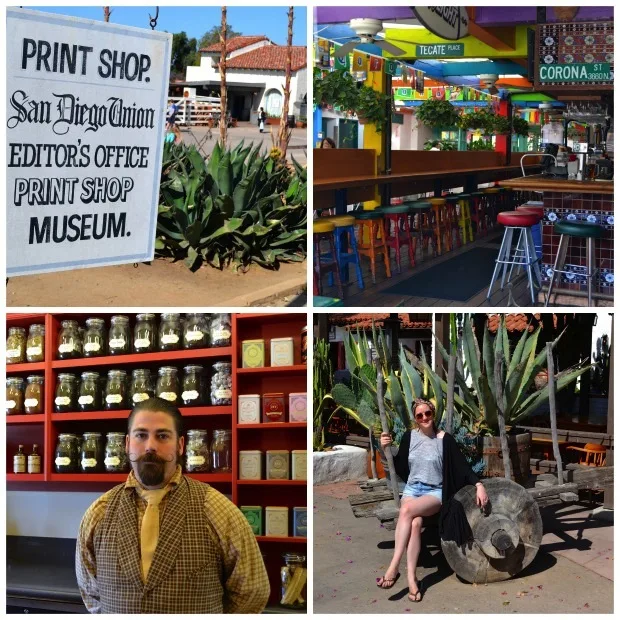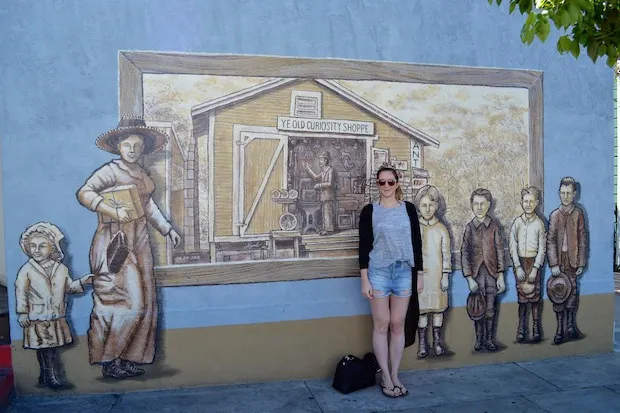 Old Town San Diego may be pretty touristy but sometimes you need to embrace your inner tourist and just have fun. This town is considered the birthplace of California and marks the site of the first Spanish settlement in the US.
There are many historical buildings and museums as well as shops and restaurants. If you hate crowds of tourists then give it a miss but if you want to learn more about Californian history, have some fun and get some great Mexican food then it's well worth a visit.
My trip to San Diego was part of a Westerner 2 tour with Trekamerica. As always, all thoughts and opinions are my own. If you'd like to hear more about my incredible trip then you can sign up for email updates to receive more posts from the tour.