Before visiting Miami I asked around for some tips and ideas for things to see and do. As always, my fellow travel bloggers and Miami locals were amazing and came back to me with some great suggestions.
As the suggestions starting coming in I noticed a common theme here, nearly all of them were recommendations for places to eat and drink. I then downloaded Lonely Planet's 48 Guide to Miami and the entire guide was devoted to food!
I was starting to think that Miami was the perfect foodie destination. There's a massive Mexican and Cuban influence in Miami and more than half of the population come from Hispanic background. This has lead to a deliciously tasty mixture of food and with so many places to eat but so little time I decided to take a food tour with Miami Culinary Tours.
Their most popular tours are around South Beach, the Wynwood Art District and Little Havana. I chose South Beach because we were staying there but if I had the time I would have taken a second tour in Little Havana too.
I've taken a food tour in East London before and I loved the way you can learn so much about the history and culture of an area through the local food. You can discover almost as much as if you took a walking tour but you get to stop and eat and drink delicious things along the way!
Our guide also snuck us into gorgeous hotels and pointed out the best art deco in the area.
Here's what we got up to and, most importantly, what we ate….
Bolivar Restaurant
The first stop was Bolivar Restaurant, a tavern that was named 'Best Colombian Restaurant in Miami Beach' by The Sun Post. We began with a cocktail of beer mixed with something similar to orangeade. Don't judge this until you try it because it's delicious and tastes a little like Iron Bru.
We were treated to passion fruit ceviche and beef empanada served with the a super hot dressing.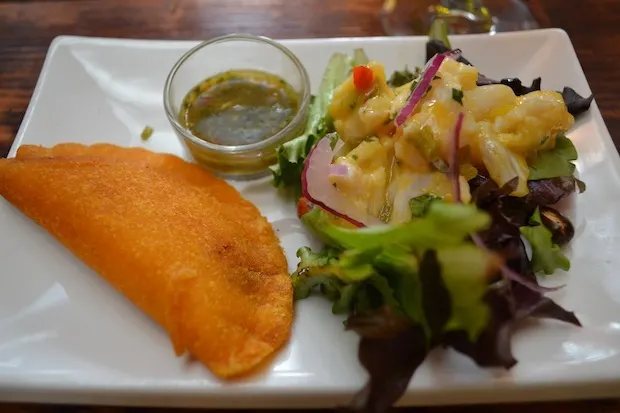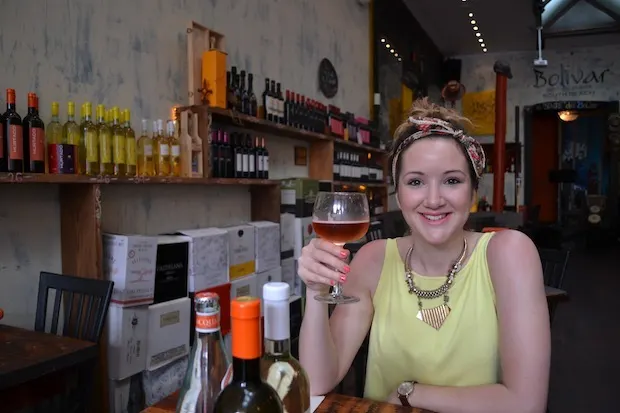 Manolo's
Next up it was time for a sweet treat at Manolo's where we had dulce de leche churros. These were officially the most incredible churros I've ever had (I'm even drooling a little as I write this) and they were filled with a creamy, chocolaty custard. They were served within seconds of being cooked and had that perfect crispy on the outside and soft on the inside texture. Delicious.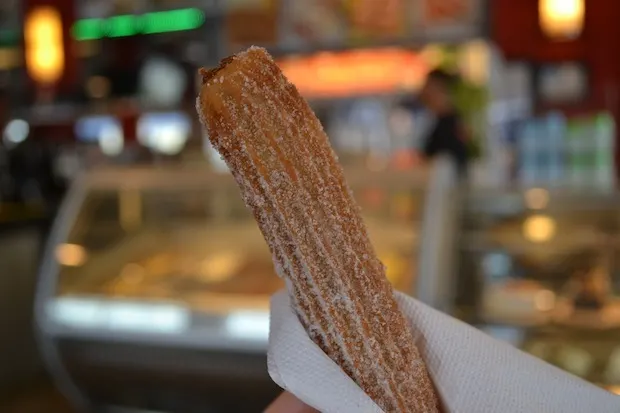 Polo Norte
Our third stop was the highlight for me and any feelings of being full instantly disappeared. We went to Polo Norte for Pork Vaca Frita with sweet plantains, fried yucca, plantain chips, mojo and chimichurri. This was described as Cuban comfort food thanks to the buttery soft pork and super sweet plantains.
It was around about here that our guide told us to forget about the South Beach diet, this food is way to good to miss.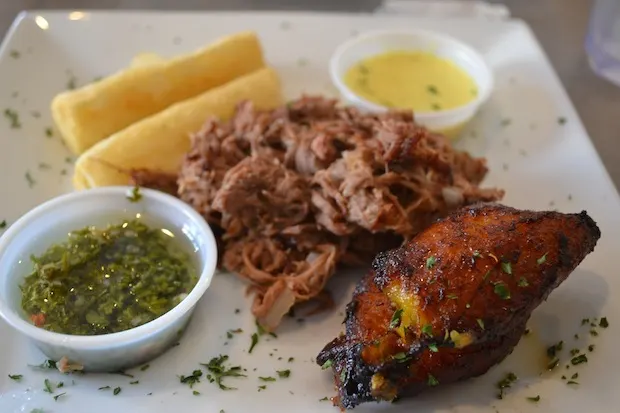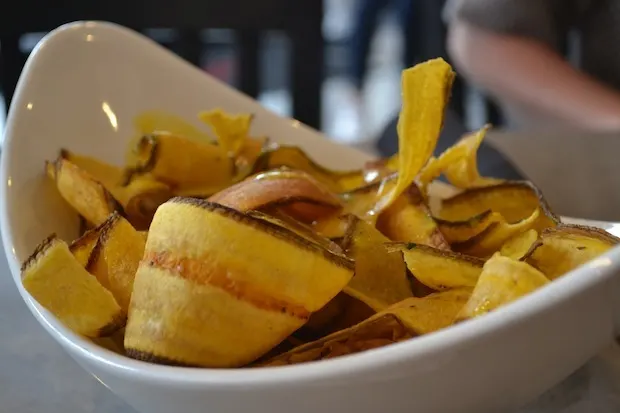 David's Cafe
Feeling full, we headed to David's Café, a famous street-side café known for the super strong Cuban coffee. And wow, this stuff is strong. It's so strong that when you buy a cup you're given smaller shot-sized cups because you're expected to share it among friends. I think you'd be bouncing from the ceiling, walls and floor if you drank an entire cup to yourself. The coffee itself is delicious and well worth a try.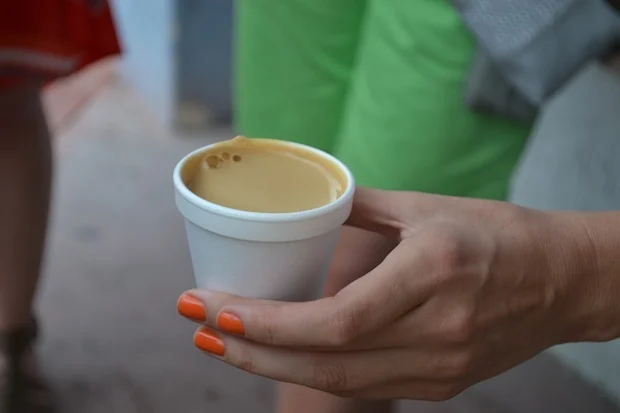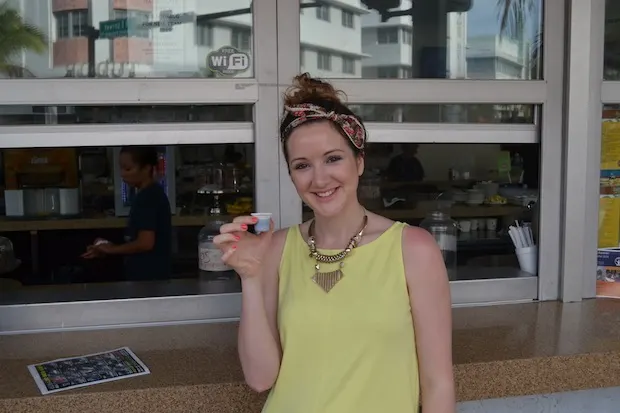 Block's Pizza Deli
We made some space in our bellies with a short walk and the strong coffee and we were ready for the next round at Block's Pizza Deli. This deli is known for having 'the mother of all dough' and the secret to this perfect dough is a family secret. We had pizza pockets filled with sundried Hippie Panouzzo with spinach, kalamata olives, sundered tomatoes, feta cheese and homemade pesto.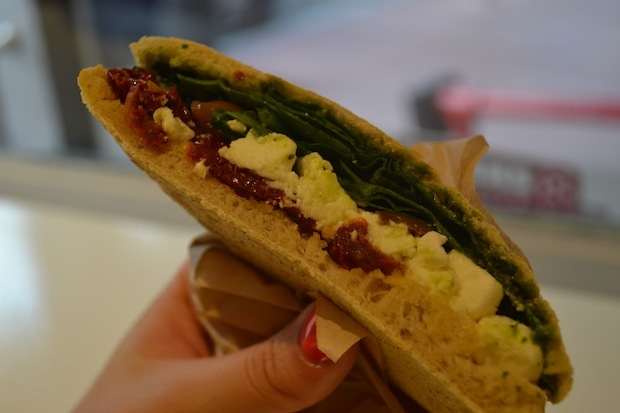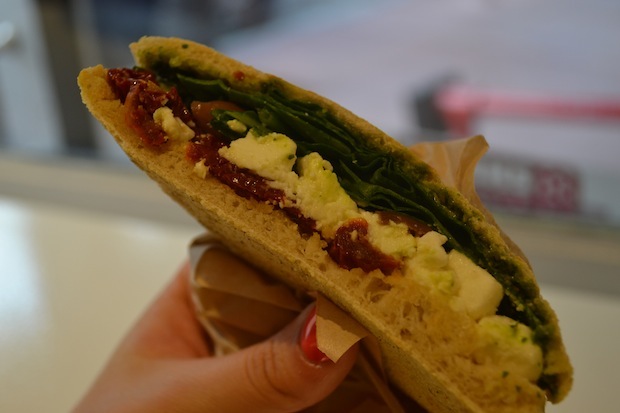 Milani Gelateria
Our final sweet stop was at the award winning Milani Gelateria for the "Best Gelato in Miami" according to The Miami New Times. There was a delicious selection and I opted for chocolate fudge and caramel cream. Mmm. Sam went for a more refreshing strawberry and lemon sorbet which was equally delicious.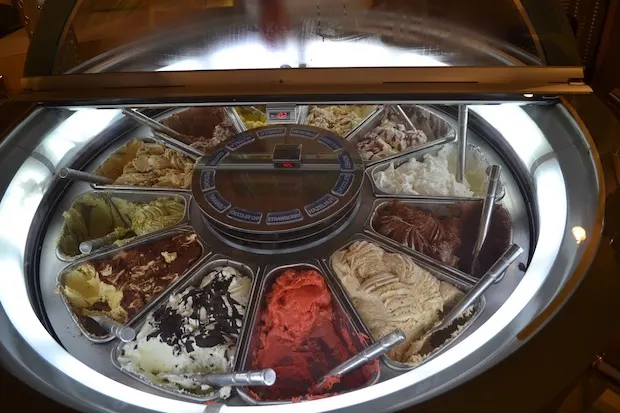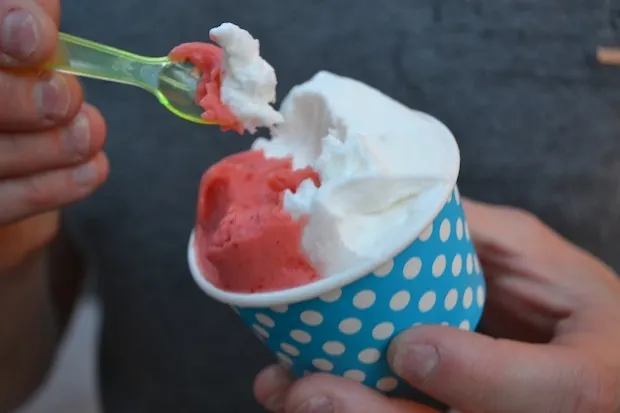 Massive thanks to Miami Culinary Tours for this great experience, I can't recommend it enough! If you are going to take a food tour in Miami then I'd recommend doing it on your first day. Our guide gave us so many suggestions for things to see and do in Miami and she was happy to be quizzed for local secrets. Unfortunately we did the tour on the last day and didn't get the chance to do all the cool stuff she suggested. This does give us a great excuse to go back again!