Hiking in Yosemite National Park was another of the incredible highlights from my time in the US. I know I've said this about virtually every place I visited with Trek America but it's true!
I love hiking so I was so excited to visit Yosemite.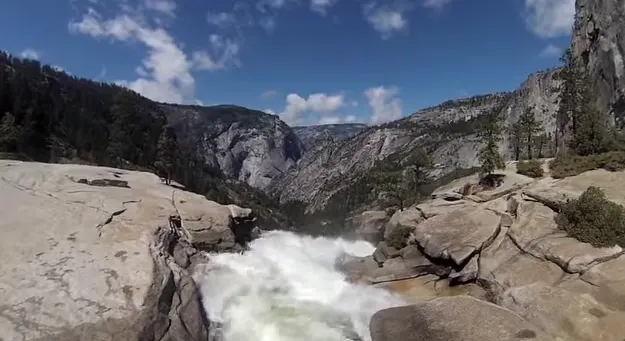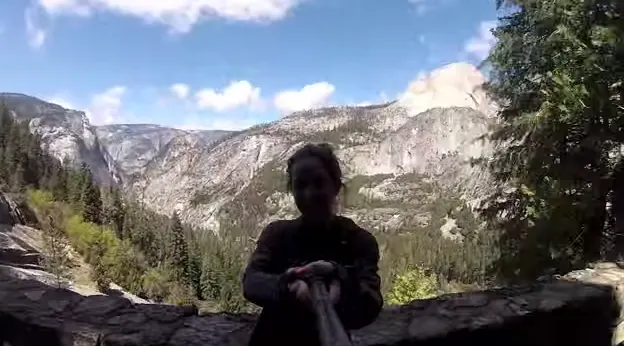 Yosemite is the second oldest national park in the US and is visited by 3.7 million people each year. Most visitors spend their time in Yosemite Valley where the best known routes such as Half Dome and El Capitan can be found.
We had just one full day in Yosemite and took the hike to the top of Nevada Fall. It was a 5 mile round trip with some strenuous hiking but the views were so beautiful we were happily distracted the entire time.
Here's a video from the hike. It starts off rainy and miserable but, trust me, it's worth watching to see the sunshine at the end.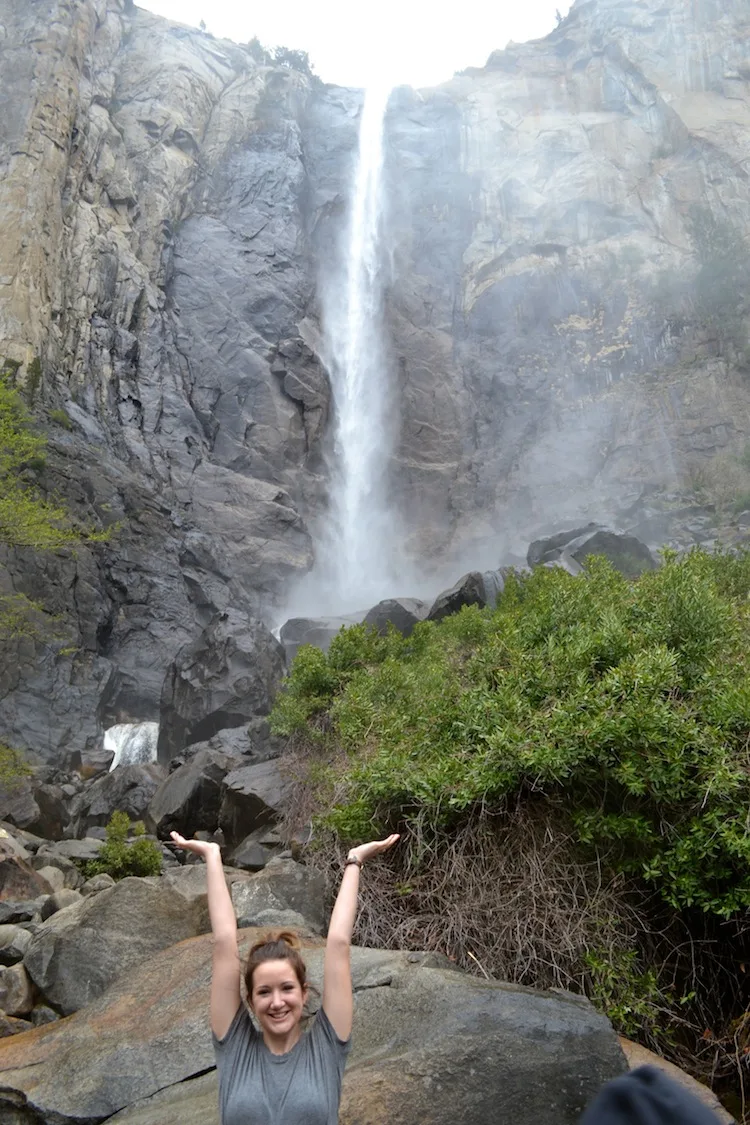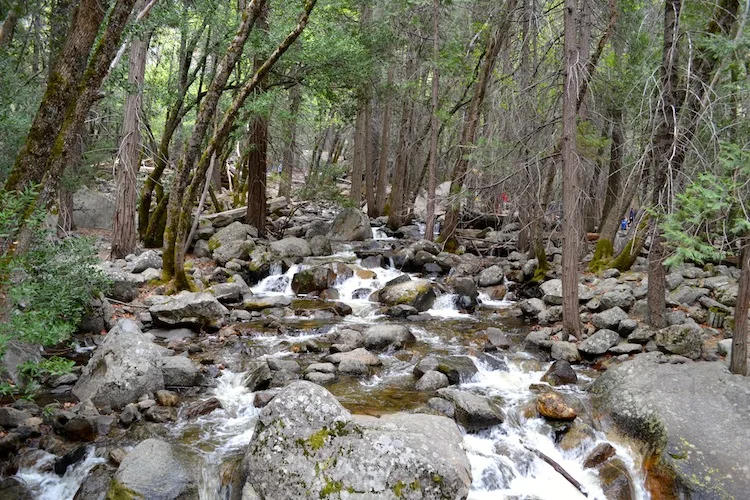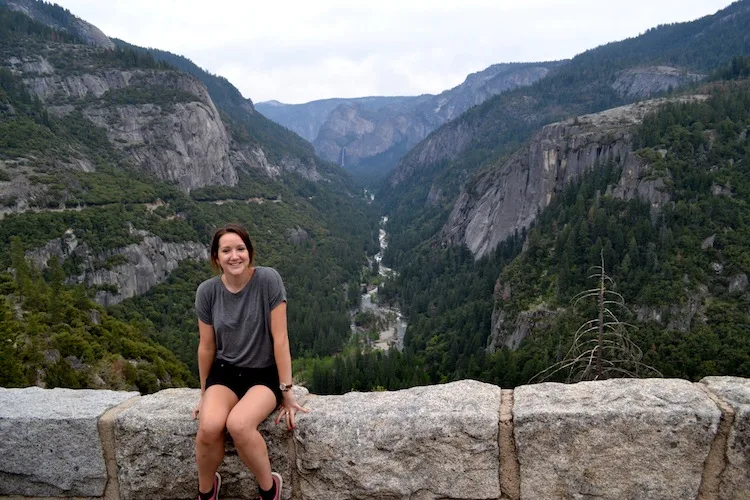 Ignore the bruises and dirt all over my legs. I'm a glam traveller…honest…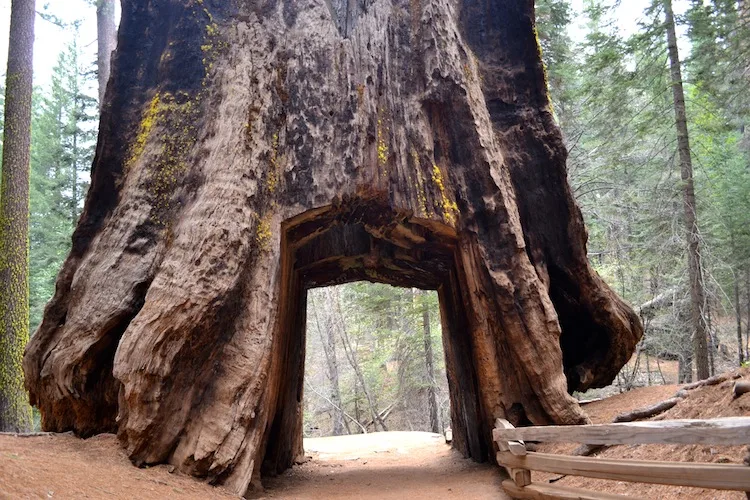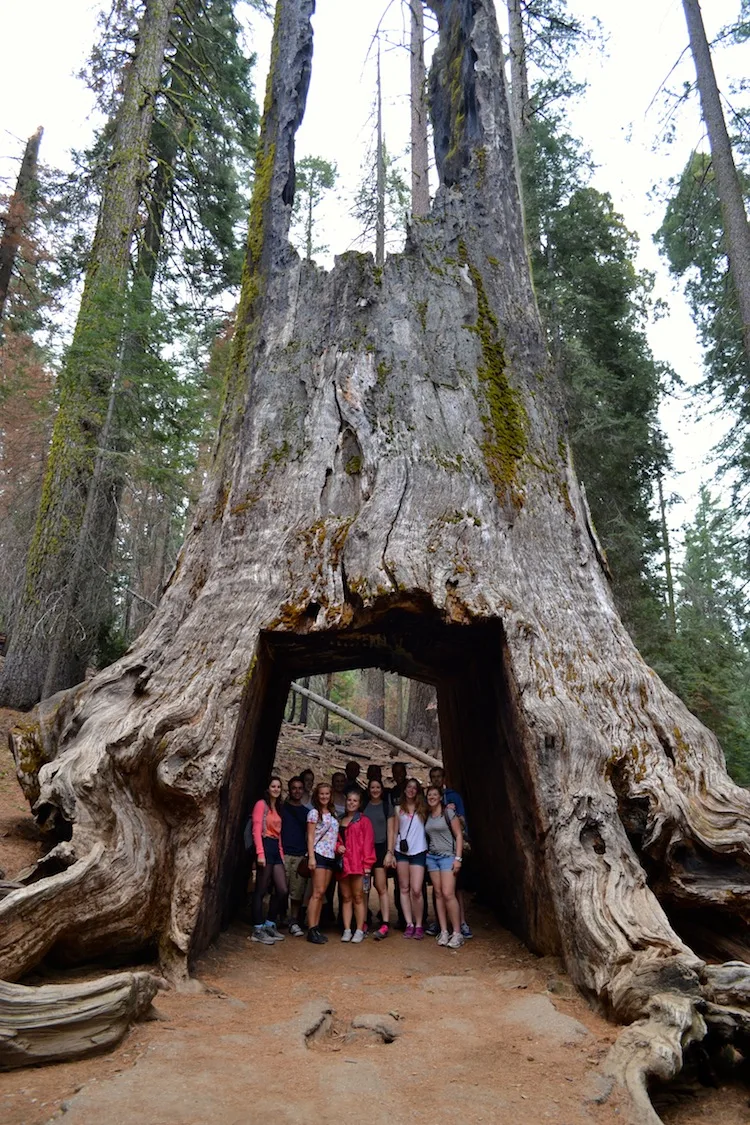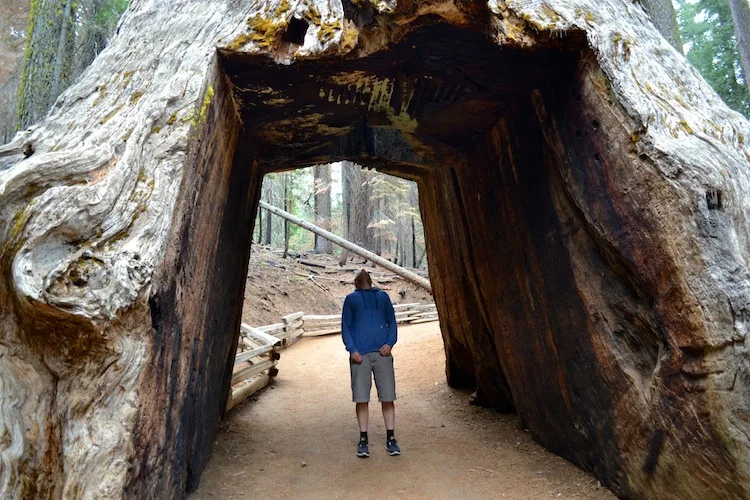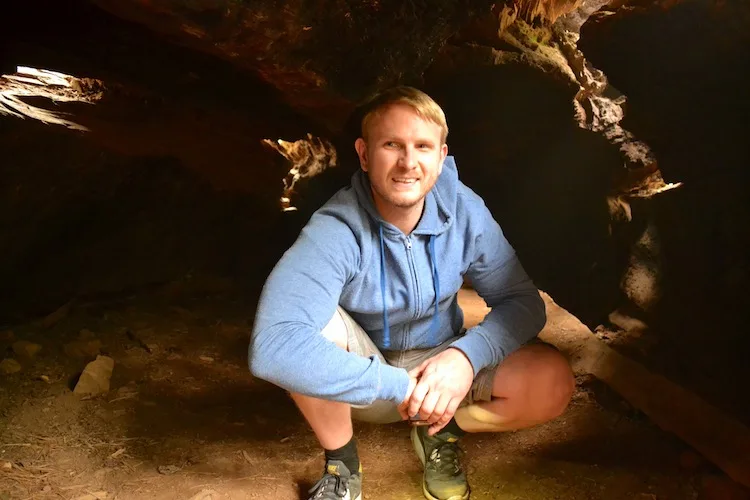 Crawling through a huge fallen tree. That's a face that says, 'I'll quickly smile for a photo but I am getting out of this as fast as I can.'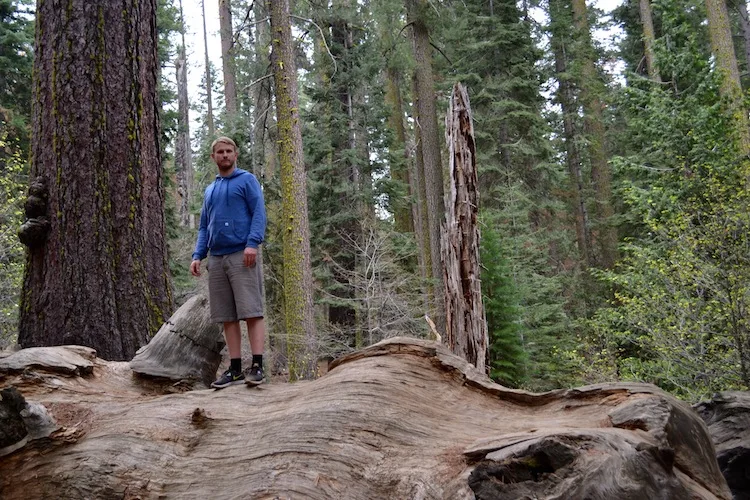 I visited Yosemite National Park while travelling with on the Westerner 2 with Trek America. You can read all of my Trek America blog posts here.