As much as I love to travel abroad you really can't beat a staycation, particularly when you have gorgeous weather like we did this weekend.
On Friday evening my boyfriend and I travelled from our home in Chester to Penmaenuchaf Hall Hotel. I know what you're thinking as you phonetically sound out that strange assortment of letters and wonder where on earth this could possibly be. Penmaenuchaf Hall is in Dolgellau in north west Wales. It's just an hour and a half from Chester but it feels like a million miles from home and the drive there is breath taking. We dipped and soared through the countryside, winding through the lanes with the windows down, the wind in our hair and our favourite tunes blasting on the radio. This is the way to start a weekend!
Penmaenuchaf Hall is an award-winning country home within 20 acres of woodland and gorgeous gardens. It looks over the mountains of Snowdonia and is also close to the seaside and many Welsh castles. The hall has a grand yet quaint charm with luxurious furnishings but a homely atmosphere.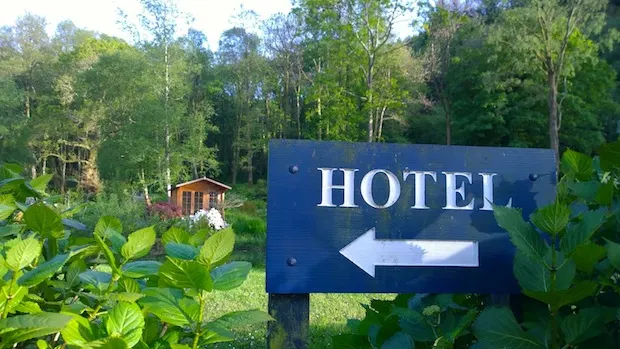 We arrived at Penmaenuchaf Hall and excitedly made our way along the narrow but impressive driveway. The surrounding trees and flowers almost make a tunnel around the road and it feels like you're driving into a hidden secret.
There's no formal reception at the hall as the managers prefer a homely welcome. We were given a quick tour through the hall, the library, the drawing room and the morning room before being shown to our bedroom.
We'd brought the dog along with us – something that usually means you get the worst room in the hotel – but this room was beautiful. With a four-poster bed, plenty of space for a sofa and dresser, huge wardrobes and a modern bathroom, this was even better than I'd imagined. We even had a large balcony with views out to the garden.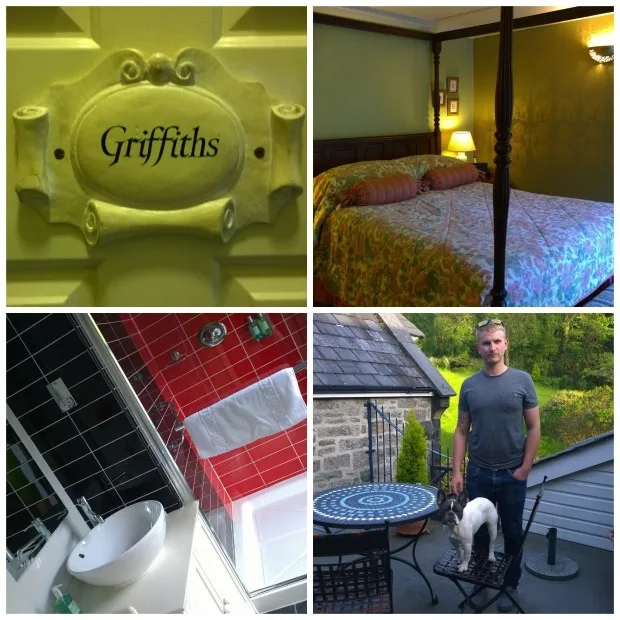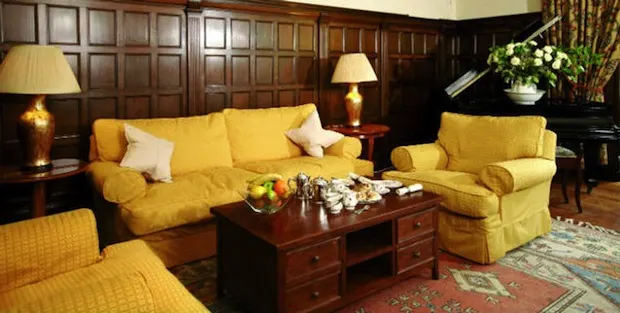 We got the pup settled and excitedly headed downstairs for dinner.
There were just 18 people staying in Penmaenuchaf Hall while we were there so there was a friendly feel as we sipped champagne in the drawing room. People were chatting and many people had stayed here before – the sure sign of a good hotel – so they told us about their past experiences.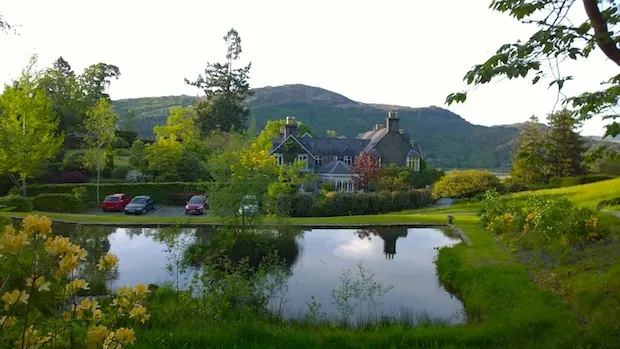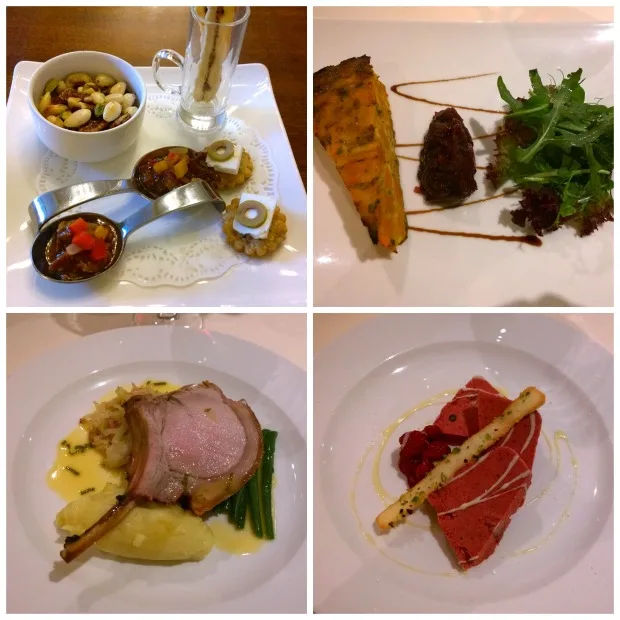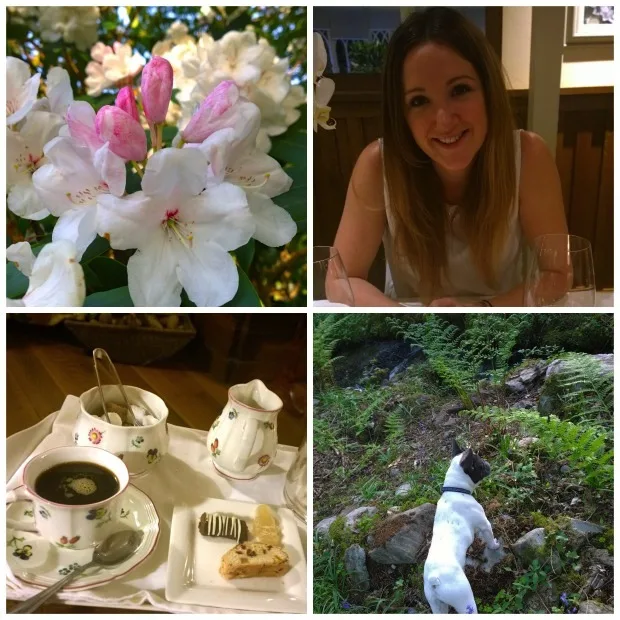 Dinner was served in the garden room where we had views out to the beautiful gardens.
We were on a special weekend package which included a 3-course set menu. While it would have been nice to have 2 or 3 options, the set menu was delicious so it wasn't a problem. The package also included Welsh breakfast the following morning and Welsh cream tea.
The breakfast was absolutely delicious but I was disappointed with the cream tea. You're meant to have the cream tea the day you arrive but as we came in the evening we missed it. I paid an extra £10 to have it the following day but wasn't told it's only served between 3-4.30pm. OK, not a problem, we'll go to the beach and come back for it. But when we came back we found that it's actually just a scone and a small cup of tea – definitely not worth paying an EXTRA £10 for or going back for.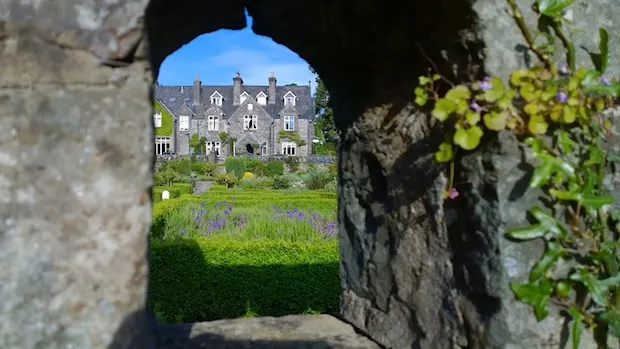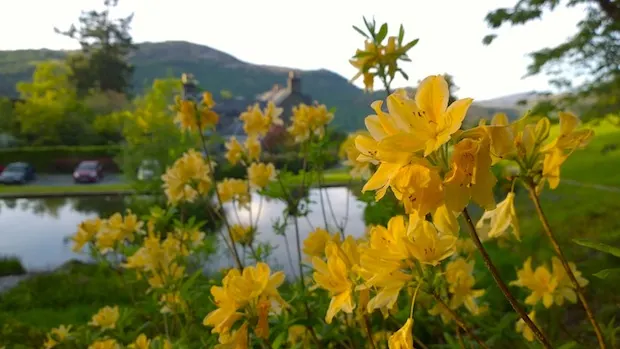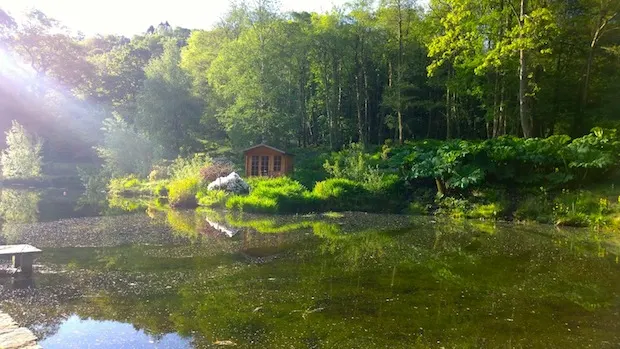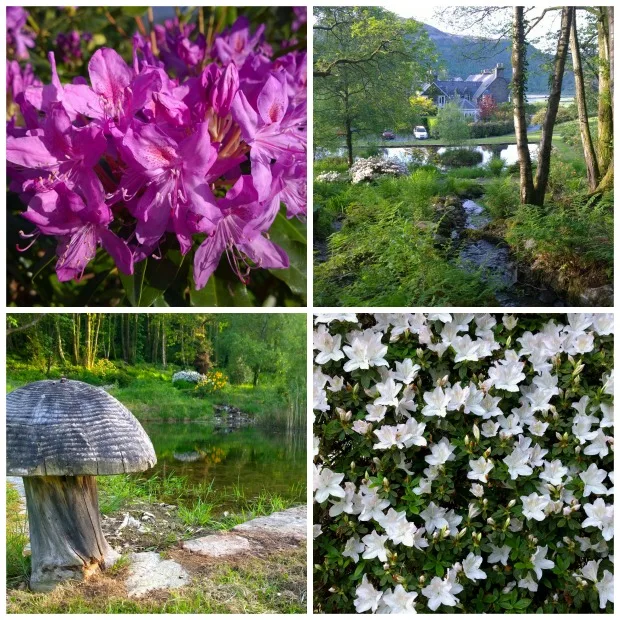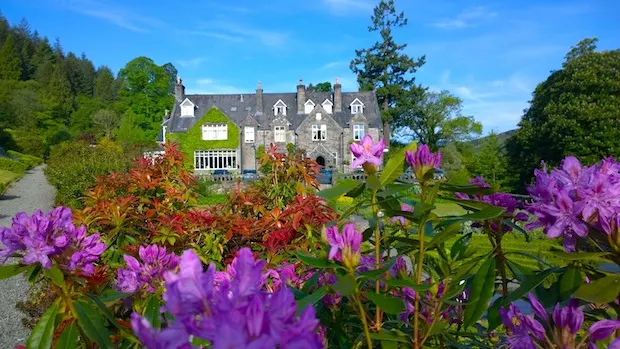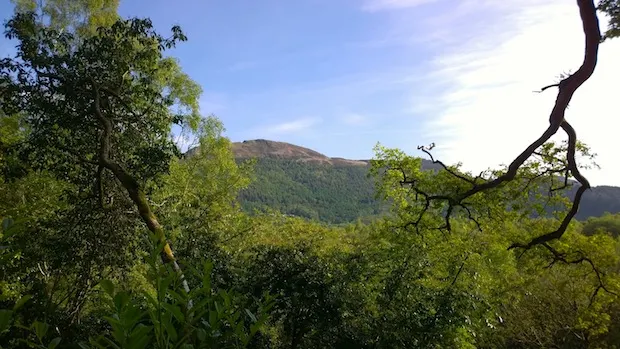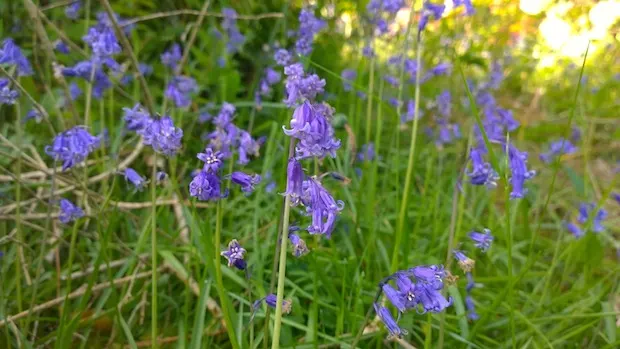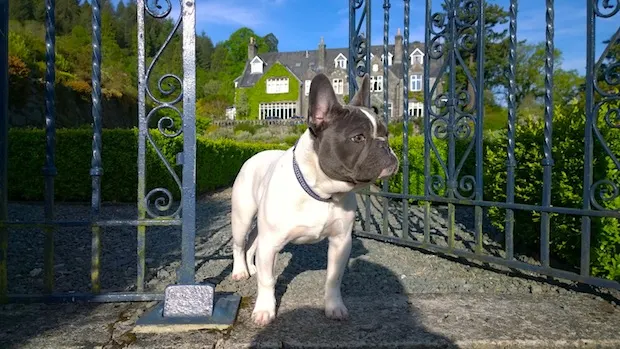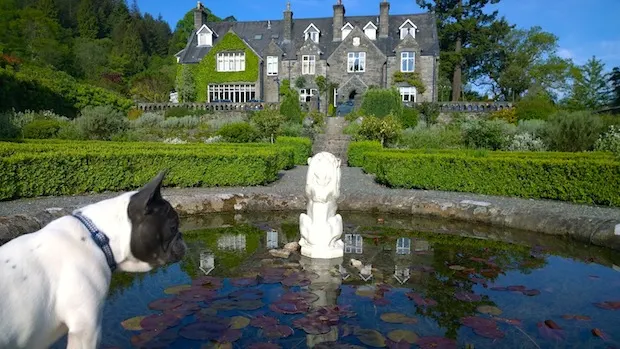 Booking through Bespoke Offers
I was working with Bespoke Offers on this trip and found them to be an absolute breeze to book through.
Bespoke offers is a new service from Barclay Card and, like the name suggests, they provide bespoke offers and discounts. There are a few websites like this already but the difference with Bespoke Offers is that they don't bombard you with a million and one emails a day with irrelevant offers. The offers you're sent are curated to your interests so it's actually something you want in your inbox. Sometimes you're taken to a third party website – for example this offer was through TravelZoo – but it's nice to have all the offers you'd be interested in in one place. Nice but kind of dangerous because I'm more than a little tempted to book everything I get sent.
My Offer
My offer at Penmaenuchaf Hall Hotel was a 1-night stay with Welsh cream tea, a 3 course dinner, Welsh breakfast and a room upgrade for 2 people for £150.
This is an absolute bargain, especially when you'd normally pay around £80 for dinner alone.
I then paid £20 extra to stay at the weekend, £15 extra for the dog and £10 extra to have tea on the following day. It all adds up but I still think it's worth it for a fabulous staycation.
I particularly liked staying on the Friday night because when we left on Saturday afternoon I felt like I'd had a holiday but still had a day and a half of weekend left. I think Friday night staycations are my new favourite holidays!
The following day we went to Talybont Beach which is about a 30 minute drive from the hotel.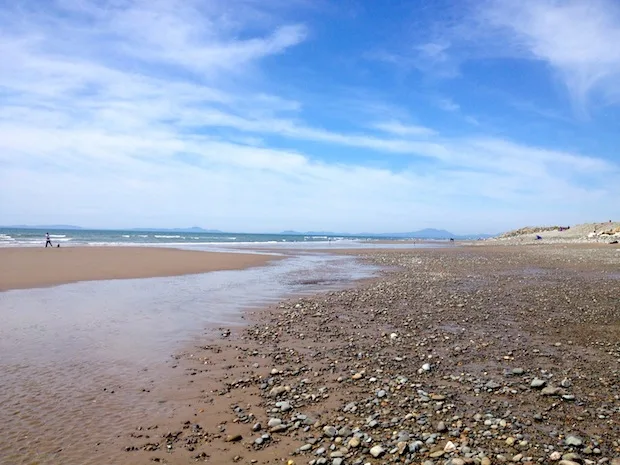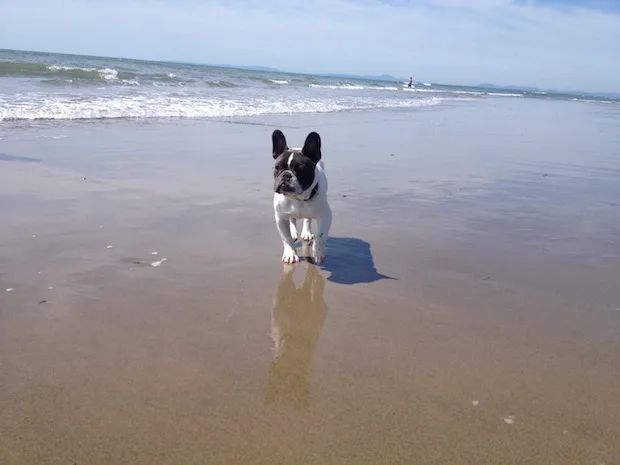 All photos were taken using the Nokia 1020. Most are unedited but some were enhanced in iPhoto.