I love staying in hotels. Everything from the scent of fresh flowers in reception to crisp white sheets and freshly baked croissants at breakfast makes me tingly with excitement.
I love miniature toiletries, bath robes that are way too big, ordering room service and waking up to an unfamiliar view. It doesn't even need to be a 5* hotel to make me happy. Somewhere with a unique charm and character will get a big thumbs up from me.
There are a few things I don't like about hotels. Rooms that are bland and boring are my biggest pet hate but here are a few more things I hate about hotels and 10 things I wish all hotels had.
Friendly and speedy reception staff
No matter how excited you are for your holiday, a lot of the time you arrive at your hotel feeling grumpy, well I am anyway. I'm irritable after a long journey, tired, hungry, I'm probably desperate to pee and just want to get out of my plane clothes and into the shower.
I love being met at a hotel with a friendly smile and a chilled flannel. I appreciate a speedy yet friendly check-in service and ultimately want to get to my room as quickly as I can. I don't want a tour. I don't want someone to show me how to use a blind. I just want to relax.
Complimentary Water
Come on, just one bottle of complimentary water. And please put it in the fridge. Why is the free water always left out so it's warm and horrible?
This especially applies in countries where you can't drink the tap water. There's nothing worse than waking up at 4am (usually hungover) and feeling so thirsty you just have to open that £5 bottle of water.
Hot water
I'm amazed by how many supposedly high-end hotels don't have hot water. I'm not being a diva here but there's nothing worse than washing your mane with cold water!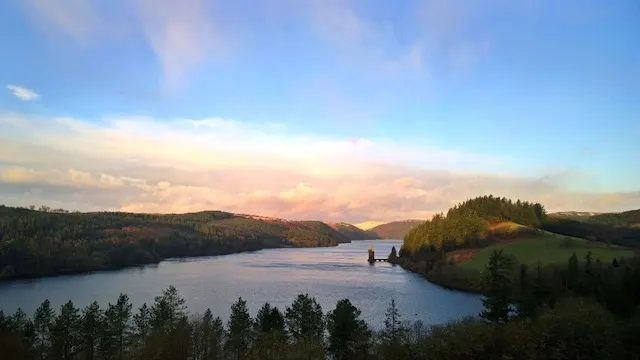 A room with a view at Lake Vrynwy in Wales
Plug sockets in the right places
By 'the right places' I mean next to the bed and next to the mirror. I know all the sleep experts say you shouldn't sleep with your phone next to your bed but, let's be honest, we all do it and we all use our phones as an alarm clock so want it to be at hand to hit snooze in the morning.
It's also frustrating when hotel rooms don't have plugs near mirrors for when you're blow-drying, straightening and curling hair. I've lost count of the amount of times I've attempted to curl my hair using my reflecting in a window or TV.
Hairdryers
Speaking of hairdryers, I really wish all hotels had hairdryers in the rooms. I'm not talking about those crappy ones they sometimes have on the walls that take over an hour to dry your hair!
A suitcase stand
It's great when hotels have loads of storage but who really unpacks their suitcase and folds their underwear away into draws? It's much better when a hotel has a stand for your case so you can rest it somewhere other than the floor.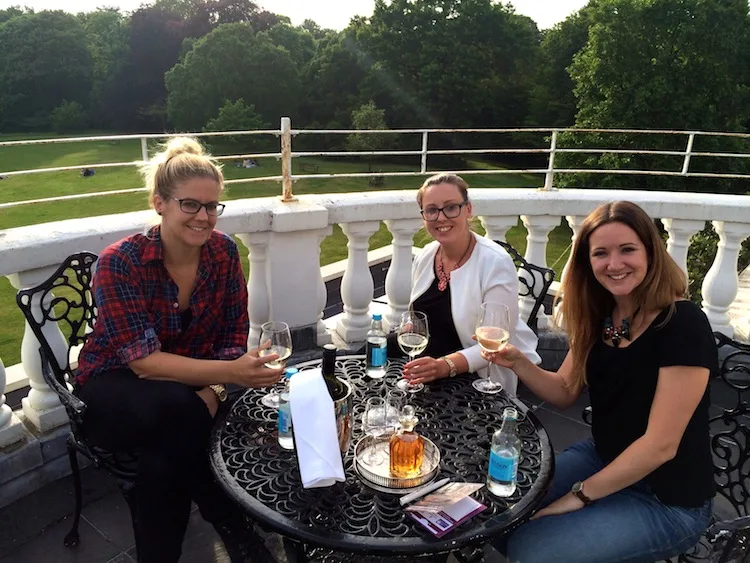 A private balcony overlooking a park always helps such as at Cannizaro House
WiFi
It's the 21st century. People need WiFi. Don't give us that talk about 'wanting people to switch off' because we won't buy it.
Tea and coffee
I think it's the Brit in me that gets outraged when I can't make myself a cup of tea in my hotel room. No, I don't want to pay £6 for a ludicrously large pot of tea, I just want a quick cuppa.
Simple light switches
At first, the thought of a hotel room with loads of gadgets sounds great. But when it's 2am and you're exhausted and want to go to sleep but can't for the life of your figure out how to switch the lights off it's not so great.
I've often resorted to taking the key card out of the slot just to get the lamps to go off!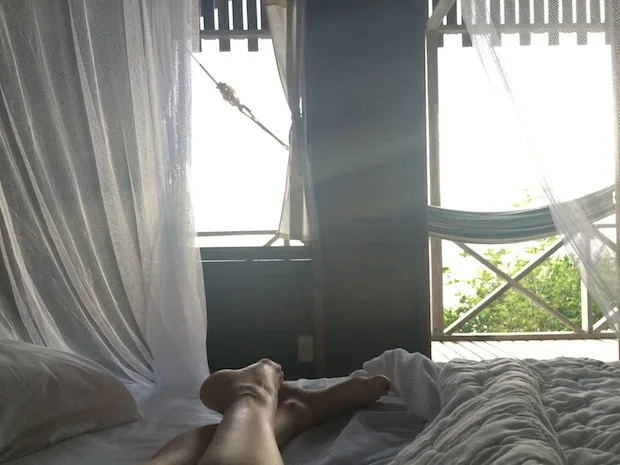 Waking up in a tree house at Jungle Bay in Dominica isn't bad either.
Healthy snacks in the mini-bar
It can be tough eating healthily while you travel, especially when you're sharing a room with a fridge stocked with naughty treats. I'd love it if my mini bar had some fruit in it rather than Mars bars and Snickers.
Admittedly, I'd probably eat the Mars too but it wouldn't feel so bad if I washed it down with an apple.
Is there anything you wish all hotels had?