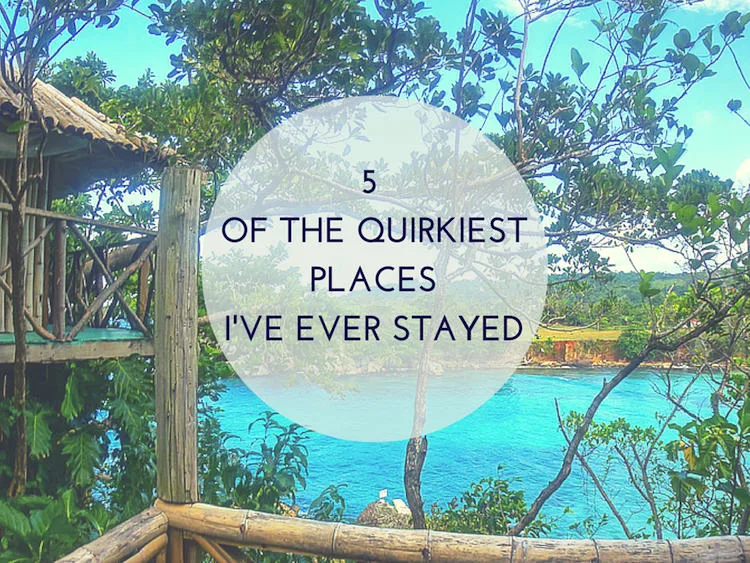 The more hotels I stay in, the more I appreciate quirky, unusual and exciting places to stay. Don't get me wrong, I do love a luxurious 5* hotel but it's the cool and quirky places I'll remember for years to come.
Here in the UK we have a lot of unusual glamping options – here are some unusual weekend escapes I'd love to try – and I've been lucky enough to stay in some really quirky places around the world.
It was tough to narrow it down to just 5 but here are some of my favourites…
1. Jungle Bay Resort, Dominica
Everywhere I stayed in Dominica was incredible but Jungle Bay Resort was by far the quirkiest and therefore my favourite.
These wooden huts are perched on high stilts in the forest, making them feel like treehouses. Each hut overlooks the ocean and has a small veranda where a hammock swings lazily in the breeze.
There's a huge focus on health and wellbeing at Jungle Bay so you'll find lots of healthy food, morning yoga classes and lots of hiking to nearby waterfalls.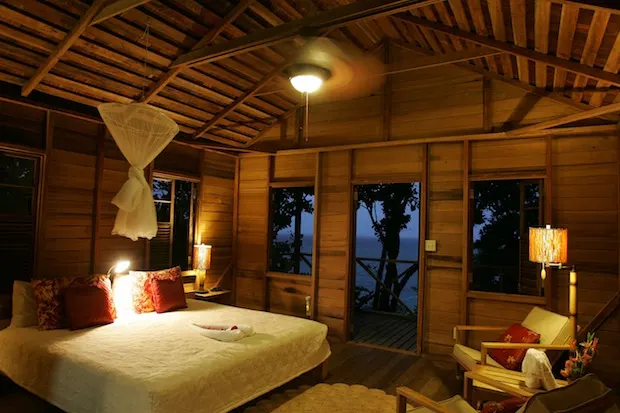 2. Great Huts, Jamaica
Imagine staying in a little open-air hut made from bamboo and stone. It's perched on the edge of a cliff overlooking the incredibly blue Jamaican sea and it's surrounded by trees and plants. It's rustic but stylish inside, like a luxurious version of The Flintstone's house. The bathroom is outside among the trees but the foliage is so thick no one will ever see you. There's a huge bathtub on the cliff edge that seems to be dug into the surrounding stone. Each morning you can fill the bath with cool water and by the evening it will be delightfully warm and makes the perfect place to sit and watch the sunset.
Yes, this place is a rustic paradise and pretty much as quirky as it gets.
See more: A Photo Journey through Jamaica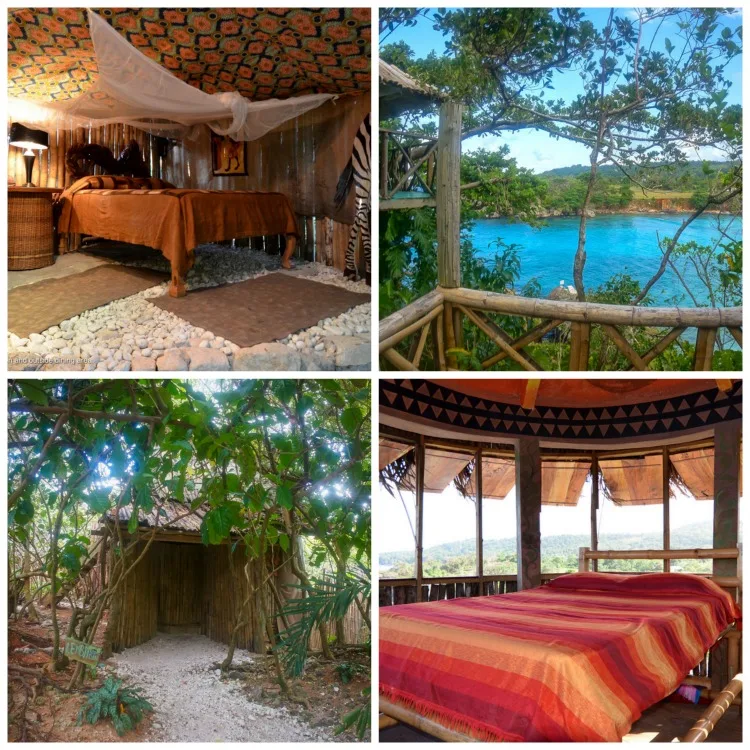 3. Treehouse in Wales, UK
It was just a couple of weeks ago now that I stayed in this amazing tree house in Wales. We often talk about 'getting back to nature' and 'switching off and unwinding' and this is the perfect place to do that.
The tree houses have no electricity so it's just you, some candles, a wood burner and a gas hob during your stay.
This is one of the only genuine treehouses in the UK because most are actually just huts on stilts. Huts on stilts are pretty cool but this is the real childhood dream come true.
A wooden staircase spirals up the trunk of a tree deep within the Dovey Valley. You'd barely even know it was there if you didn't know where to look. The stairs lead to a wobbly bridge and your treehouse is a little pod within the tall branches of the trees. From up here you have an amazing view in the mornings as you're woken up by all the birds that surround you.
Read More: Staying in a tree house in Wales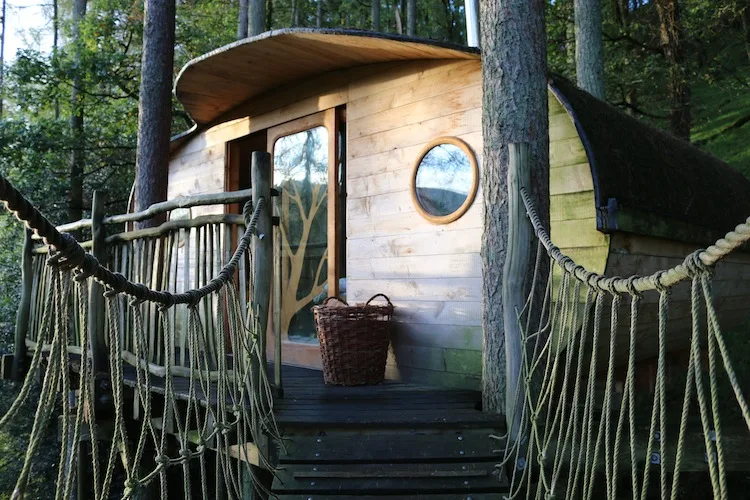 4. Moroccan Tent, Azul Fit Retreat, Fuerteventura
I stayed in this incredible Moroccan Tent during a yoga, pilates and detox retreat at Azul Fit. It was such an amazing, relaxing, inspiring and energizing week but one of the things that made it so special was my tent.
The tent is tucked away at the bottom of the garden of the villa and it's surprisingly enormous inside. It isn't for everyone as a lot of the guests opted to stay in the villa but I loved it in the tent. There was a huge comfy sofa, pretty tea-lights and exotic lamps that gave it a magical glow.
As it was a detox retreat there were lots of early nights and I loved sneaking off to my tent with cups of tea to read by candle light.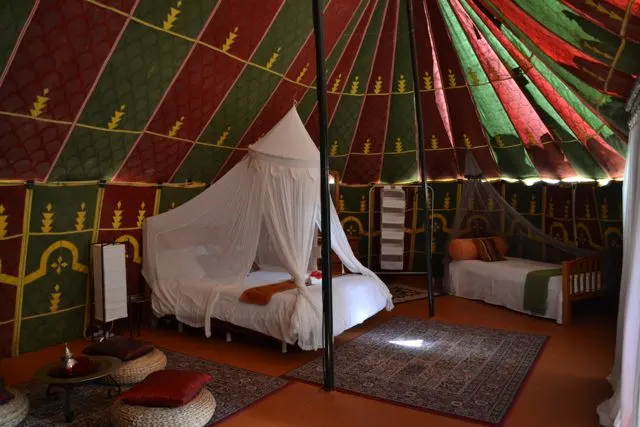 Read More: A Yoga and Detox Retreat at Azul Fit
5. Bamboo Huts, Koh Lanta, Thailand
I had to include these incredible huts to the list but unfortunately they are no longer there. Not long after I stated here they were demolished and replaced by a large hotel. I don't know what the hotel looks like but I can't imagine it being anywhere near as beautiful as these gorgeous little beach bungalows.
My boyfriend and I stumbled upon these huts while exploring the area on a scooter. We fell in love with the place and stayed for more than a week because we just couldn't leave. We opted for a basic hut with nothing more than a bed, a ceiling fan, a shower and a toilet but what more do you need? It cost about £8 a night which seemed expensive at the time!
It makes me sad that they're not there for other travellers to enjoy but I'm sure there are other hidden gems tucked away all over Thailand.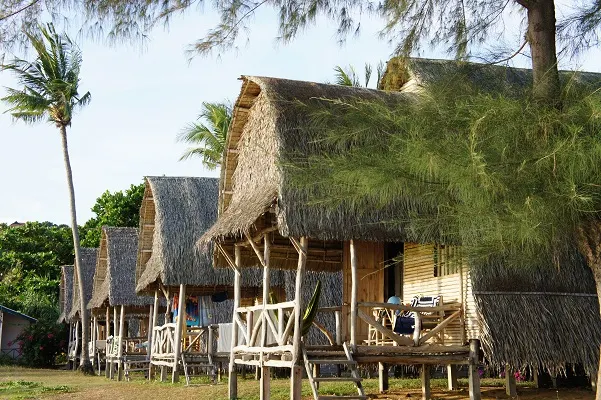 Now you have to tell us all, where's the coolest, quirkiest, most unusual place you've ever stayed or want to stay in the future?
I can already see my bucket list getting much longer…