Today's epic post is a one week Ireland itinerary and it's by Sian from Ireland Before you Die. Ireland is such an amazing place for a road trip so I'm really excited to share this action packed itinerary! I actually did a similar solo road trip a couple of years ago so I've left some links below if you'd like to read more!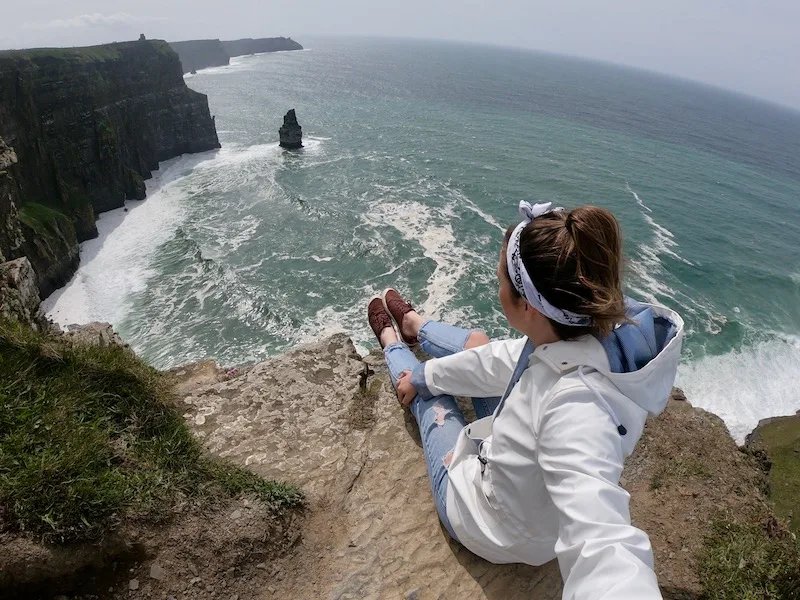 From enjoying a pint of Guinness in Dublin to taking in the sights of the Wild Atlantic Way, you can see a lot with just seven days in Ireland. Here is our one week Ireland itinerary.
At only 32,599 square miles (for reference, the state of Indiana is 35,910 square miles), Ireland's compact size makes it entirely possible to explore the highlights of the Emerald Isle in just one week, as long as you are up for a jam-packed week of activities and a lot of driving.
While extending your stay will allow you to explore at a much slower pace and afford you the opportunity to explore Ireland's hidden gems, there is still plenty you can do if you're restricted to just seven days.
So, if you're wondering how to make the most of your seven days in Ireland, here is our suggestion for a one week Ireland itinerary.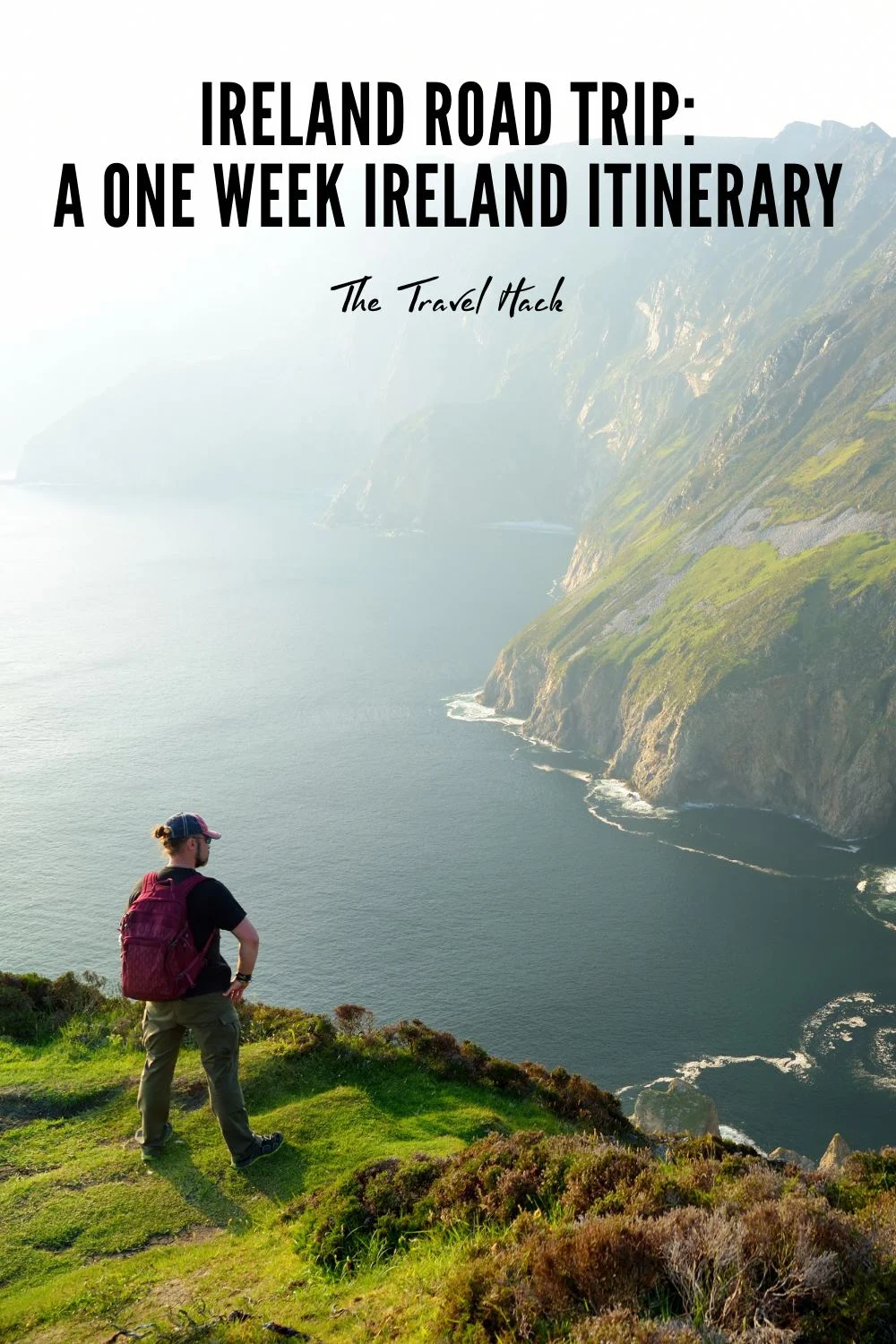 Day 1 – Start in Dublin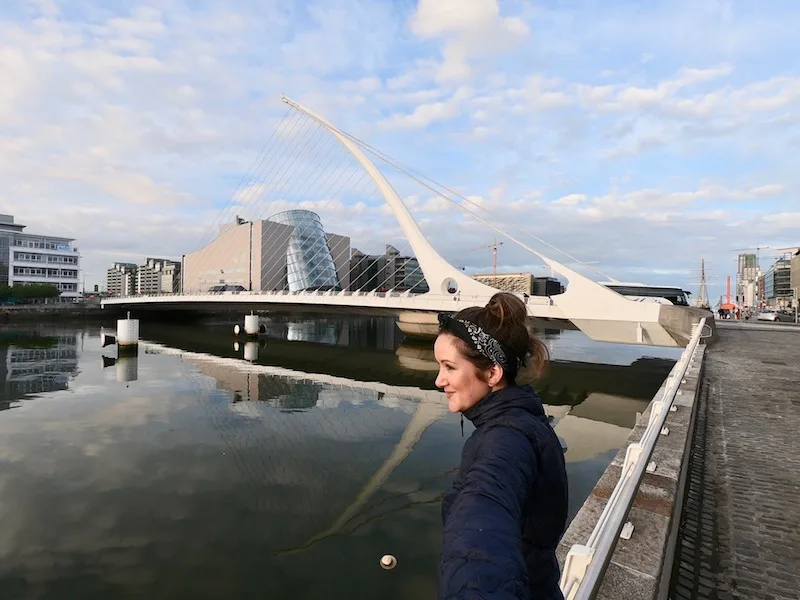 Fly into Dublin Airport, which is right outside the city. If possible, try to book a flight that arrives in the morning, so you can get the most out of your first day.
Once you've checked in and dropped your bags off at your hotel, get out and explore the sights and sounds of Ireland's capital city.
Travel Hack Tip: If you're travelling with a lot of luggage, you could store your bags for a couple of hours or days using Nannybag. A road trip is so much easier with one, small bag so this is a useful service if you're travelling for an extended period of time and have a lot of stuff with you!
Recommended hotel: Jurys Inn Parnell Street
I stayed here and it was perfect. Great location, nice spacious room, delicious breakfast and a good price too (considering you won't be spending much time inside your hotel room!)
With only one day to explore the city, we recommend exploring Grafton and O'Connell Street in the morning, where you will find Trinity College Dublin, St Stephen's Green, and the GPO – a walking tour is a great way to explore this area and find out more about the city's history.
If you want to see a lot and save your legs then an open top bus tour around Dublin is a great way to see the sights.
In the afternoon, head to Kilmainham Gaol or the Guinness Storehouse, both of which are popular tourist attractions and two of the best things to do in Dublin. In the evening, indulge in Irish pub life with a pint from the iconic Temple Bar.
If you want to explore more of Dublin's pub culture then take a look at this fun activity to explore the Old Town's Famous Pubs! It's a game you play on your phone where you'll learn more about the pubs (and get to sample a pint or two along the way!)
Day 2 – Head South to Cork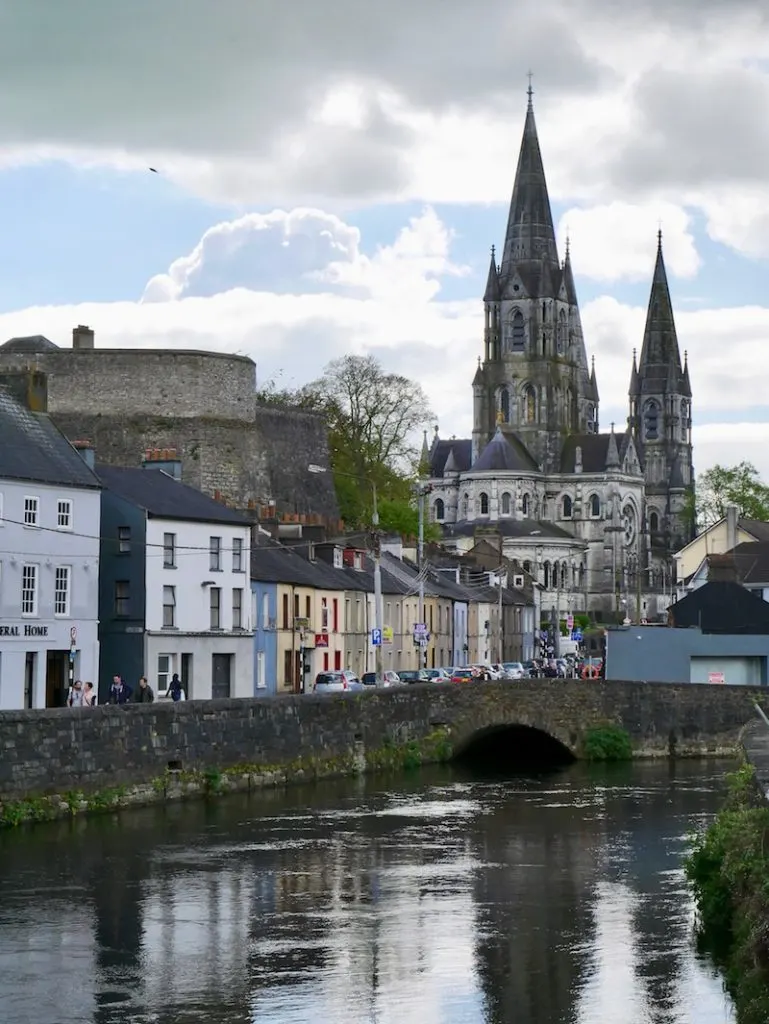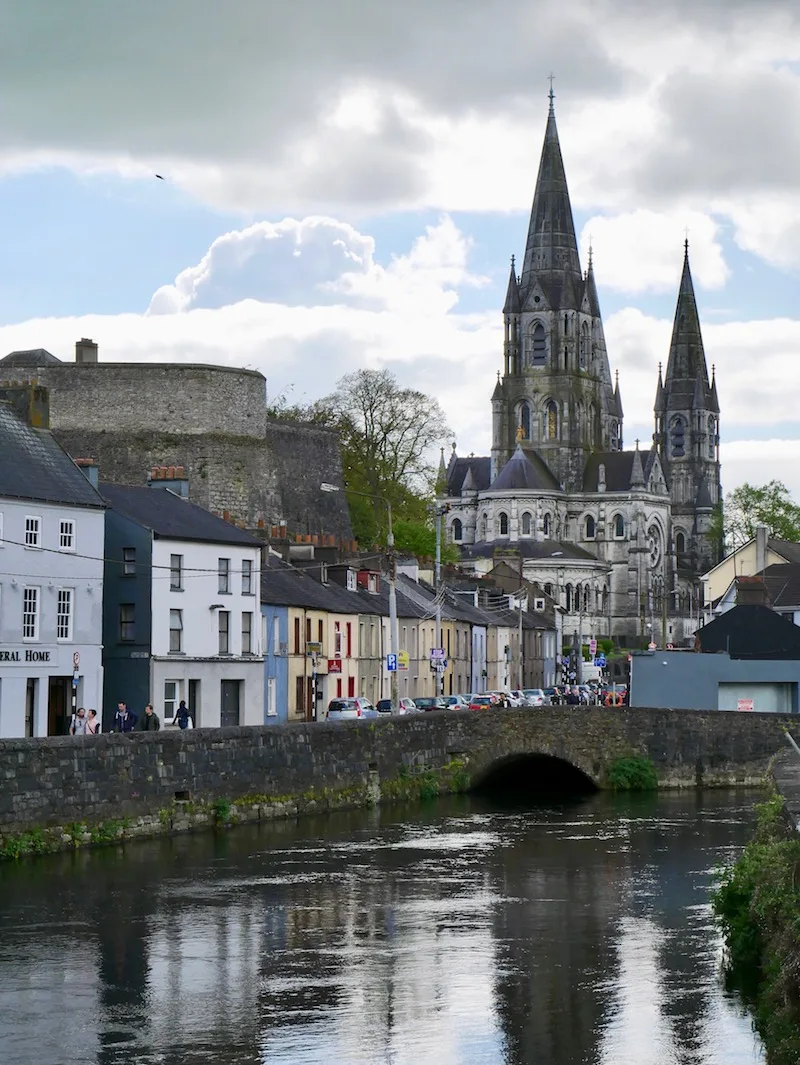 Wake up early on day two to make your way to Ireland's second-biggest city: Cork.
Non-stop, the drive from Dublin to Cork will take around three hours, but we recommend making a few pitstops along the way to check out some of Ireland's best sights, including Kilkenny Castle and the Rock of Cashel.
You should arrive in Cork by early afternoon, leaving you plenty of time to explore the highlights of the city.
Once again, I highly recommend the Jurys Inn in Cork. You can head straight to the hotel and drop your bags off before heading back out to explore.
City centre highlights include the English Market, the Shandon Bells, and St. Fin Barre's Cathedral.
However, a 15-minute drive out of the city will bring you to the iconic Blarney Castle, where you can kiss the Blarney Stone.
Day 3 – Explore the Ring of Kerry
An hour from Cork is the town of Killarney, which is where you'll begin exploring the scenic Ring of Kerry.
One of Ireland's highlights for sure, the Ring of Kerry is the epitome of Irish scenery from rugged wild Atlantic coastlines to green mountainous countryside dotted with historical monuments.
Without stopping, driving the Ring of Kerry will take three hours. However, we consider leaving the whole day so you can truly enjoy the experience.
Highlights on this road trip include Killarney National Park, Macgillycuddy's Reeks mountain range, Skellig Islands, and the Gap of Dunloe.
End your day in Dingle, home to stunning scenery and plenty of traditional Irish pubs.
If you don't have a car or you'd like the help of a guide then this looks like an incredible Ring of Kerry day trip you can do from Cork.
Day 4 – Dingle to Galway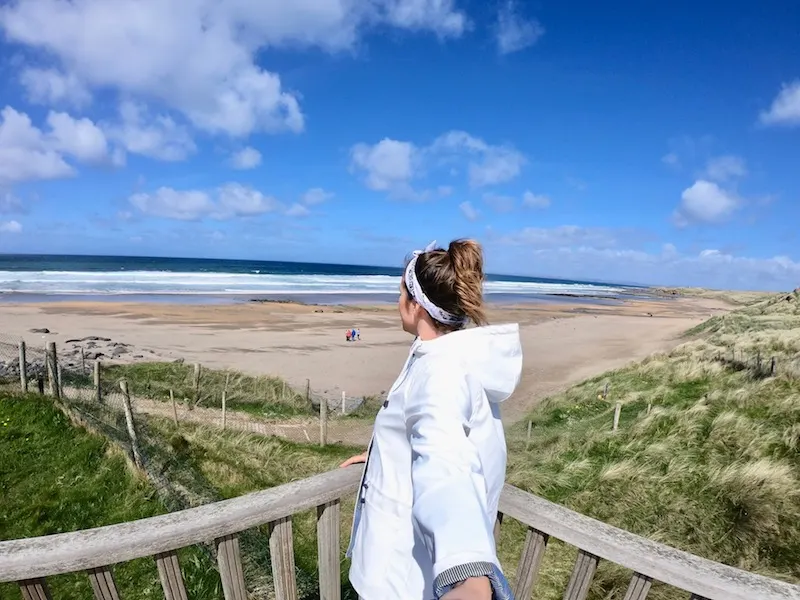 Day four will see you head north along Ireland's famous Wild Atlantic Way as you head to Galway, the country's capital of culture.
Break up this three-and-a-half-hour drive by stopping off at one of Ireland's most famous attractions, the Cliffs of Moher, for a truly breathtaking experience.
Soak up the sights and sounds of Galway city from its quaint Salthill Promenade to its historic Latin Quarter, which make it a must-visit on any trip to Ireland.
Galway is a bustling city so I highly recommend a walking tour to help you see all the highlights!
Where to stay in Galway: There are some lovely hotels in Galway and they're a bit cheaper than other areas on this road trip so if you're going to splash out anyway, Galway is the place to do it! I was at the Jurys Inn Galway which is next to the river and was gorgeous!
Day 5 – Galway to Donegal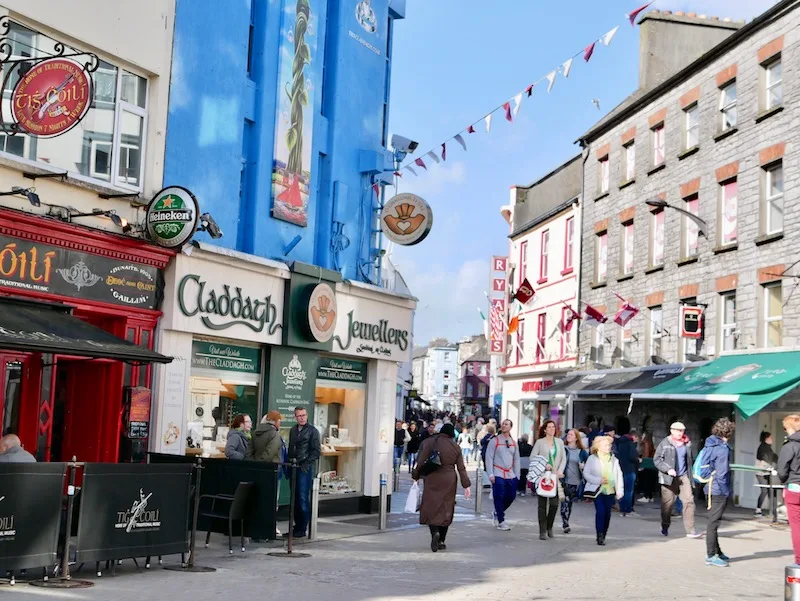 Continue north along Ireland's Wild Atlantic on your fifth day in Ireland to reach Donegal, home to some of the best beaches in Ireland.
While in Donegal, we recommend checking out the breathtaking Slieve League Cliffs, the beautiful scenery of Glenveagh National Park, and the golden sands of Murder Hole Beach.
Star Wars fans should make sure to pay a visit to the most northern point in Ireland, Malin Head, where many scenes from Star Wars: The Last Jedi were filmed.
Day 6 – make your way into Northern Ireland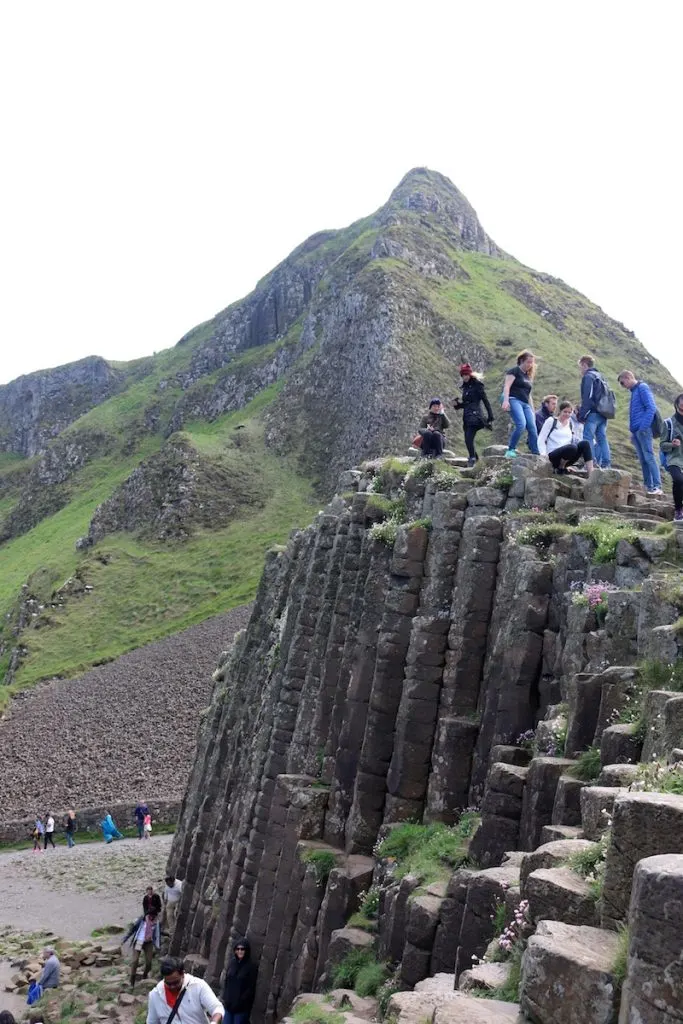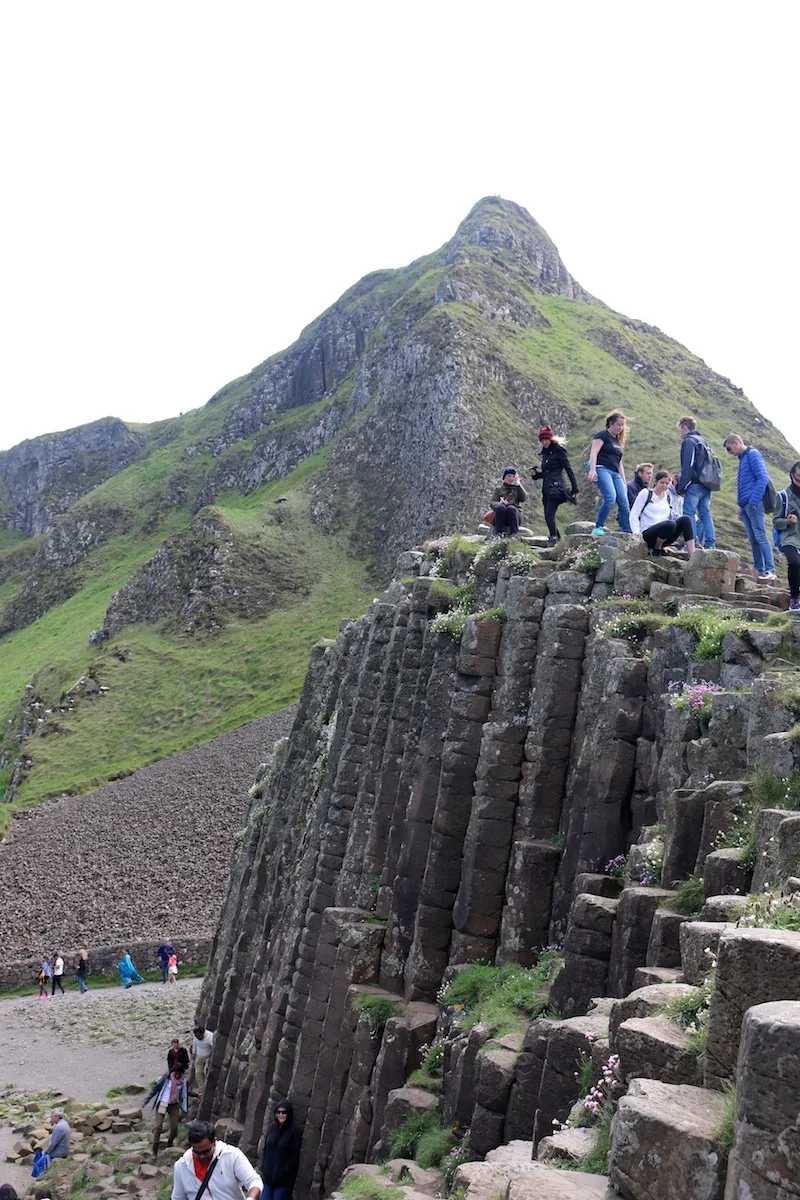 Day six of your one week Ireland itinerary will see you cross the border from the Republic of Ireland into Northern Ireland.
Head east from Donegal to Derry, where you will begin your journey along the iconic Causeway Coast, home to a number of attractions, including the Giant's Causeway, Dunluce Castle, and the Dark Hedges.
Game of Thrones fans may recognise much of the scenery here from the HBO television series, much of which was filmed in Northern Ireland.
Day 7 – Explore Belfast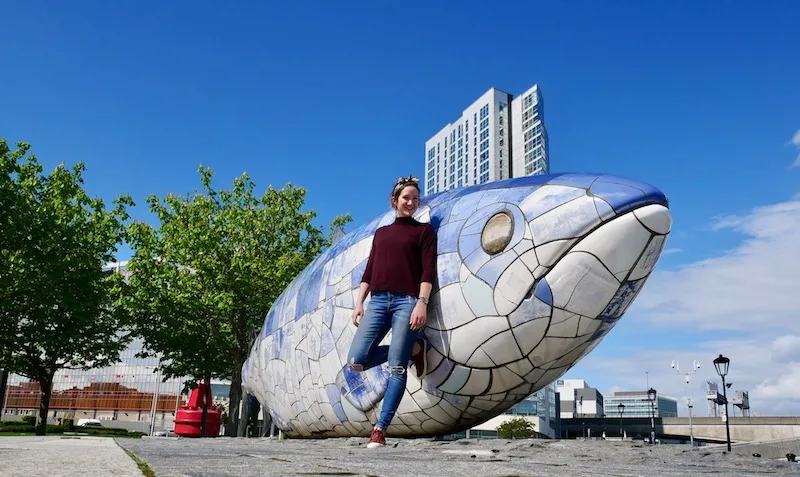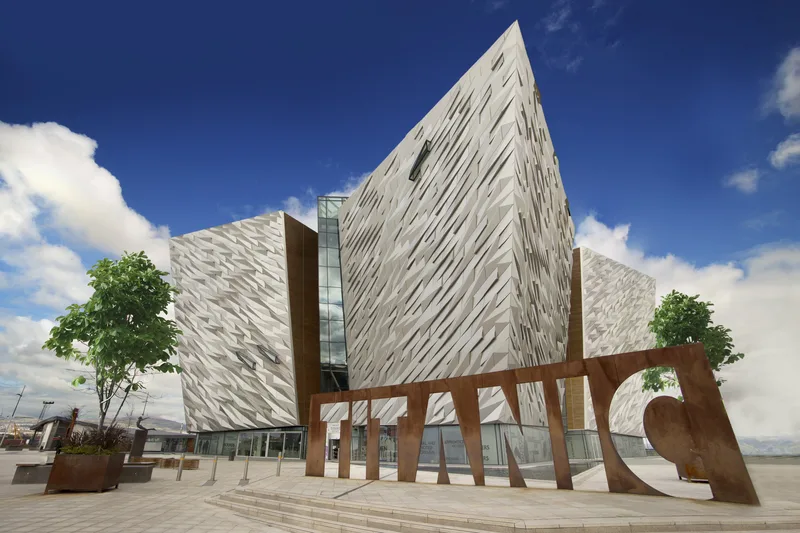 You will end your seven days in Ireland in the capital city of Northern Ireland, Belfast.
Here, you can explore the historic Crumlin Road Gaol, learn about the famous Titanic at the Titanic Museum, and have a pint while cycling around the city on the Belfast Beer Bikes. Line of Duty fans won't want to miss the Line of Duty tour!
I highly recommend the Belfast Political Taxi Tour too. This is where a traditional black cab (or a white cab in my case!) takes you on a tour around Belfast and explains the history of the troubles in Northern Ireland. The cab drivers are all locals who give first-hand accounts of what happened. This is a huge part of Belfast's history and an important thing for tourists to understand.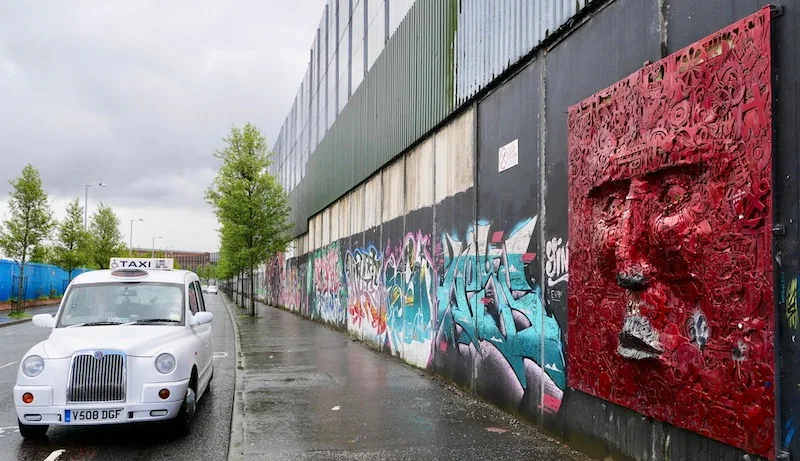 As a relatively small city, it is possible to see much of Belfast in just one day – but no doubt your whistlestop tour will just leave you wanting more.
To save you the hassle of making your way back to Dublin, book your return flight from either Belfast International or Belfast City Airport.
If you've got more time in Northern Ireland then check out my weekend guide to Northern Ireland for a couple of extra days in this gorgeous part of the world.
Game of Thrones fans might also want to check out the Game of Thrones film locations in Northern Ireland!
Read more:
Check out more of our blog posts about Ireland here.
Useful links and info
Hotels for your Ireland itinerary
I would highly recommend booking your hotels in advance. I mostly stayed in Jurys Inn hotels during my trip. I found them to be conveniently located, well priced, had a great breakfast, lovely staff and they were spacious, clean and modern. They were everything I needed considering I wasn't spending much time in my hotel. They can also be booked for just one night which is handy as many hotels require a 2 night minimum stay.
Here are the hotels at stayed at:
Dublin activities
Ring of Kerry
Activities from Galway
Activities in Belfast